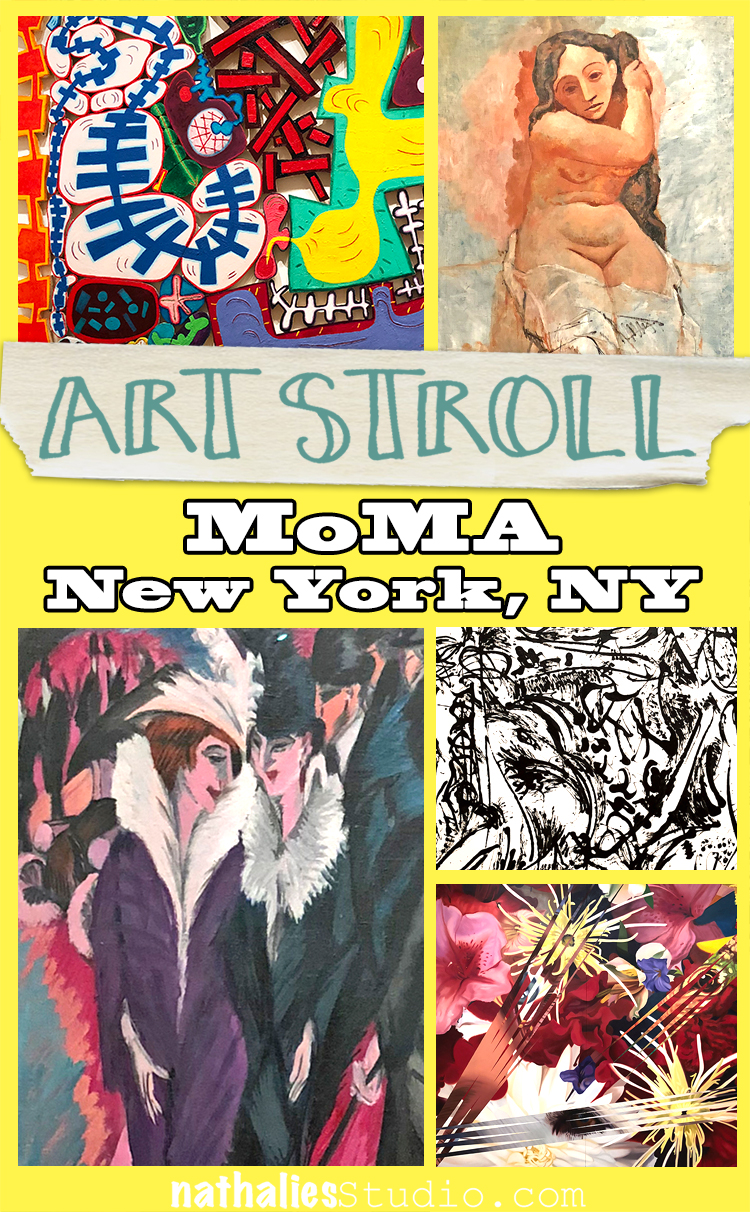 A couple weeks ago I went on an Art Stroll at MoMA – I love how there are always pieces exchanged in the permanent collection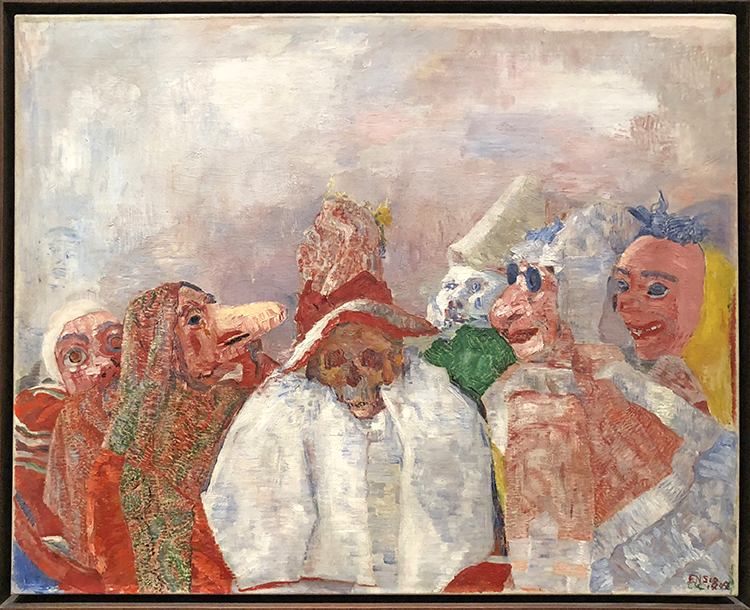 James Ensor, Masks Confronting Death – 1988 – Oil on Canvas
I love the visual texture in this painting …yet the death masks are a bit disconcerting.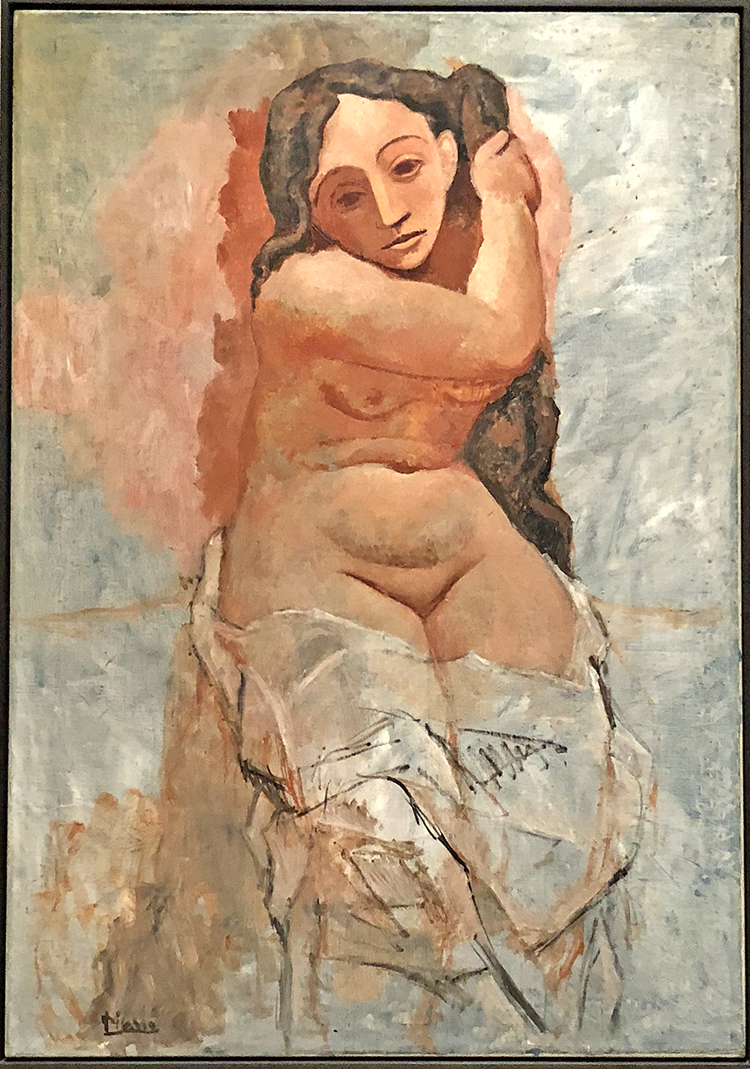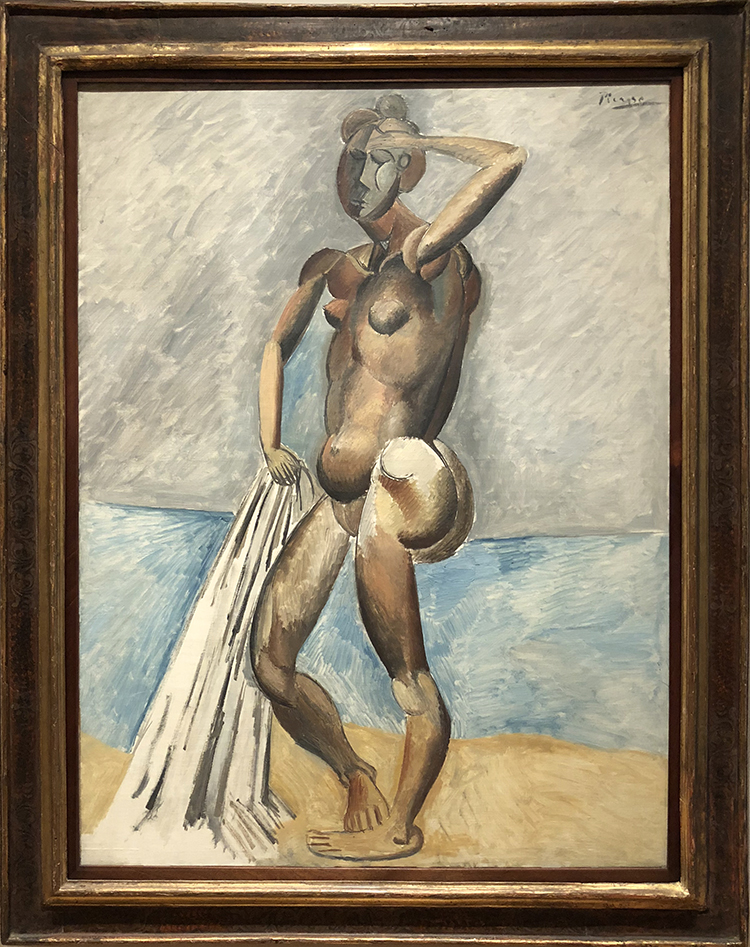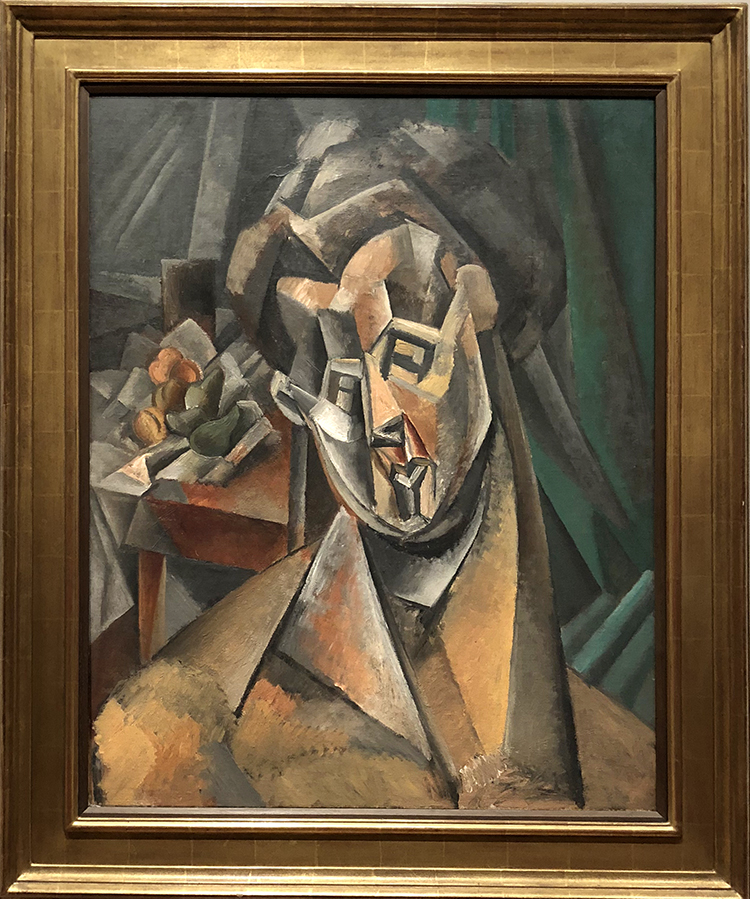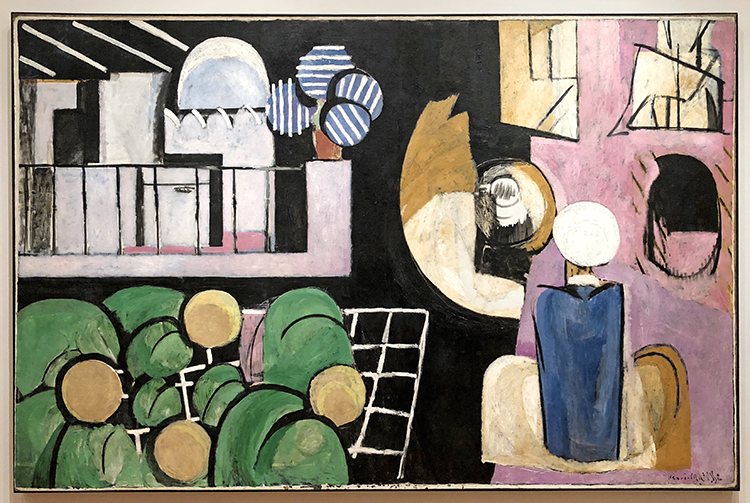 Henri Matisse The Morrocans 195-16
Matisse developed this painting of what he described as "the terrace of the little cafe of the casbah" in the years following two visits to Morocco in 1912 and 1913.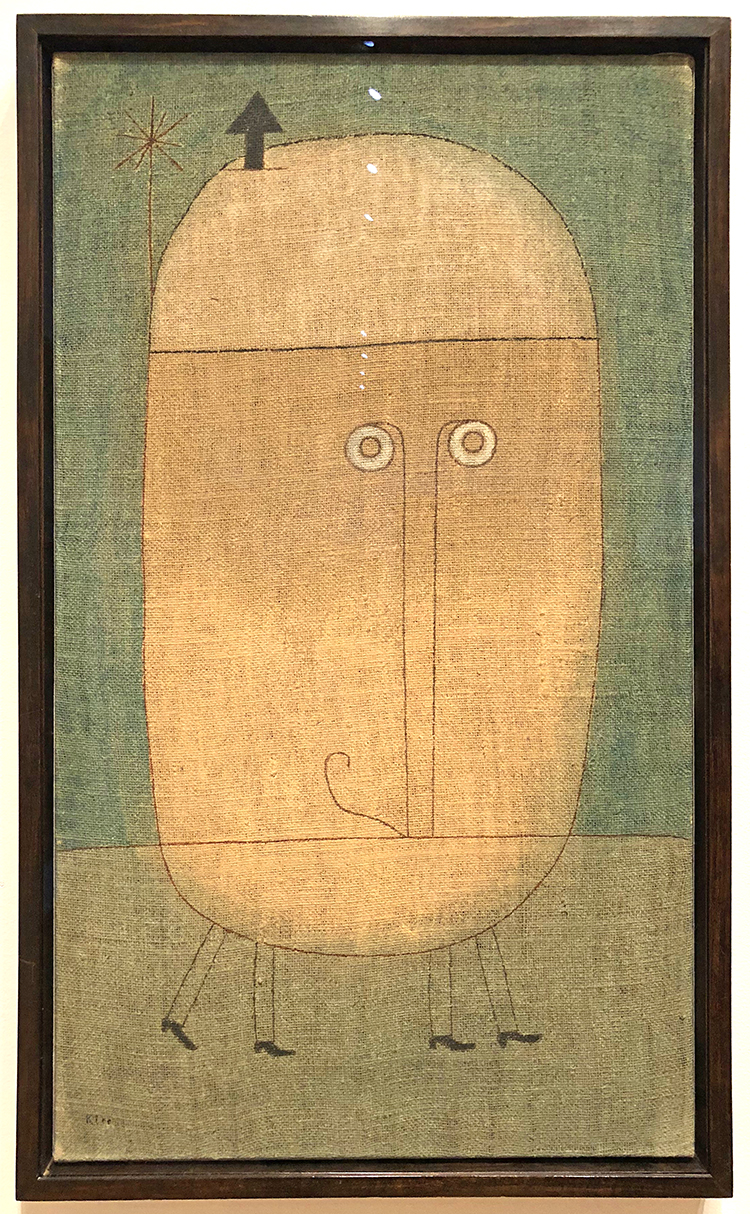 Paul Klee, Mask of Fear, 1932 Oil on Burlap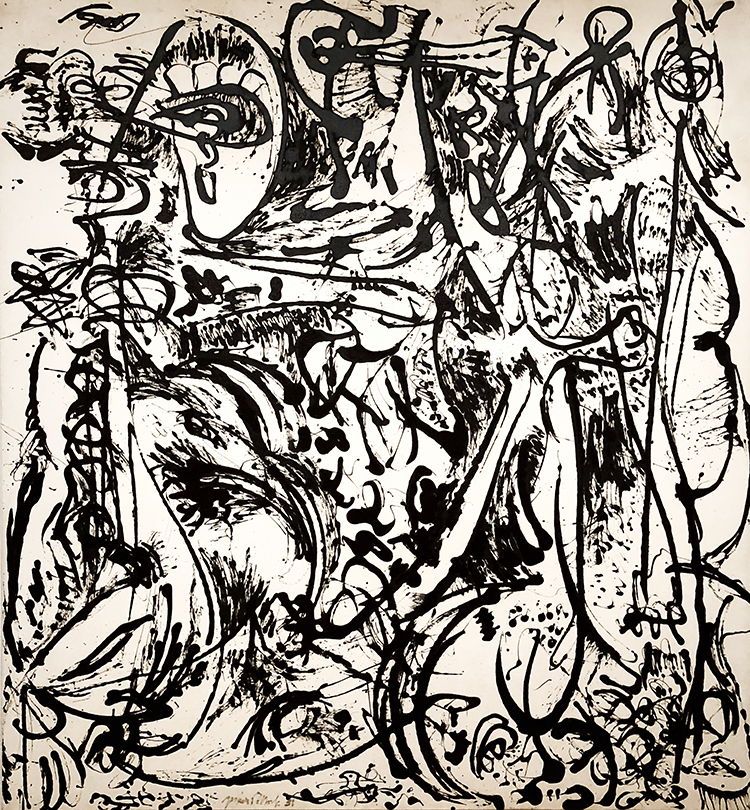 Jackson Pollock, Echo 25 – 1951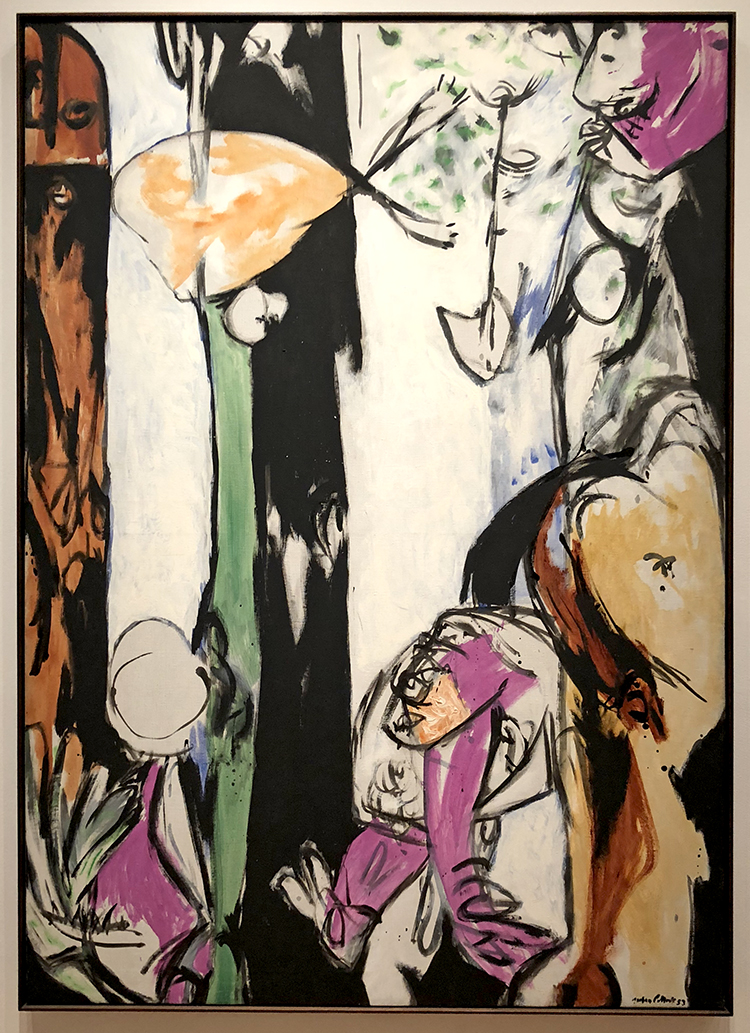 Jackson Pollock Easter and the Totem 1953
After 1952 dripping and pouring paint were no longer the primary means of expression for Pollock. The bright colors and expansive spaces anchored by large swaths of black suggest the influence of Henri Matisse, who was the subject of a large retrospective that Pollock would have seen at MoMA the previous year.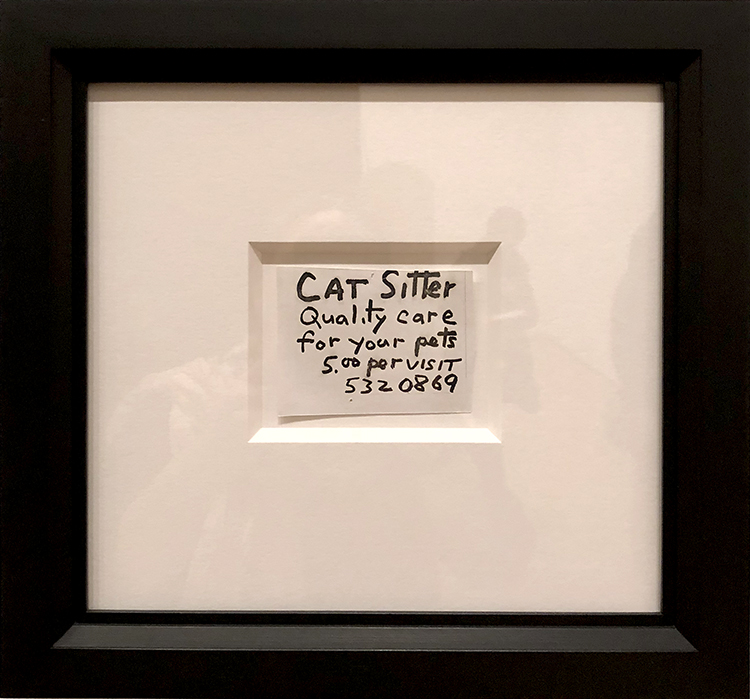 Robert Gober, Intaglio Print 2001
The Long Run was an exhibition I found very interesting. Innovation in art is often characterized as a singular event- a bolt of lightning that strikes once and forever changes the course of what follows. But artists are continual experimenting  longer after their breakthrough moments. Invention results from sustained critical thinking, persistent observation and countless hours in the studio. The exhibition shows artworks from the later years of certain well known artists.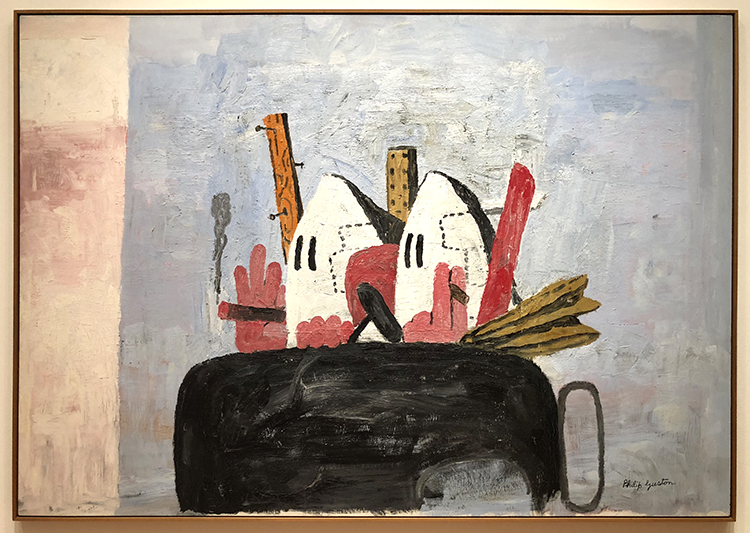 Philip Guston – Edge of Town – 1969
"When the 1960s came along I was feeling split, schizophrenic, the war that was happening in America, the brutality of the world. What kind of a man am I, sitting at home, reading magazines, going into a frustrated fury about everything – and then going into my studio to adjust a red to a blue." In 1968 Gaston emphatically embraced figuration and his new paintings were scathing and satirical, often implicitly addressing current events.
Willem de Kooning, Untitled III 1982
I could not believe how different this painting by Kooning was from everything I knew from him.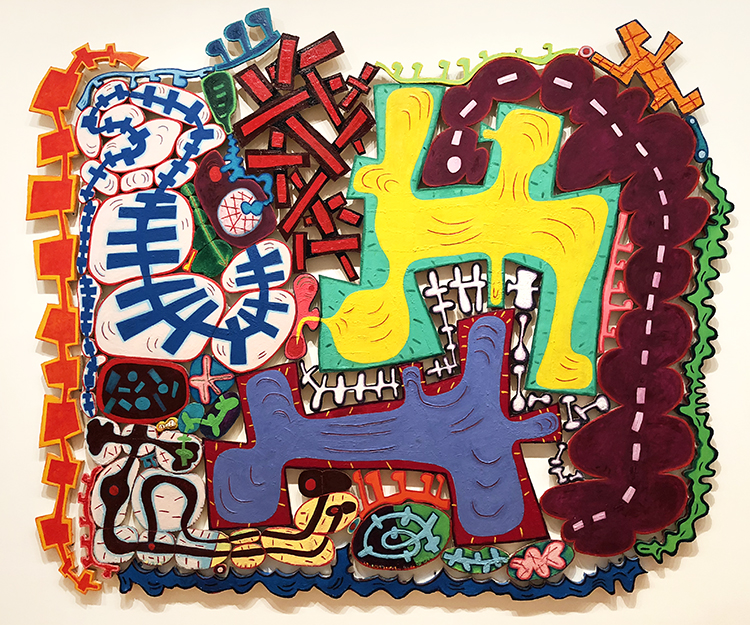 Elizabeth Murray, Do the Dance 2005 – Oil on canvas on Wood
A very interesting part of this exhibition was how many women were included in this exhibition …it makes you wonder why there are not more artwork of the exact same artists from earlier years are included in the permanent collection ..hey MoMA …you could step your game up a bit and then it would make this exhibition round !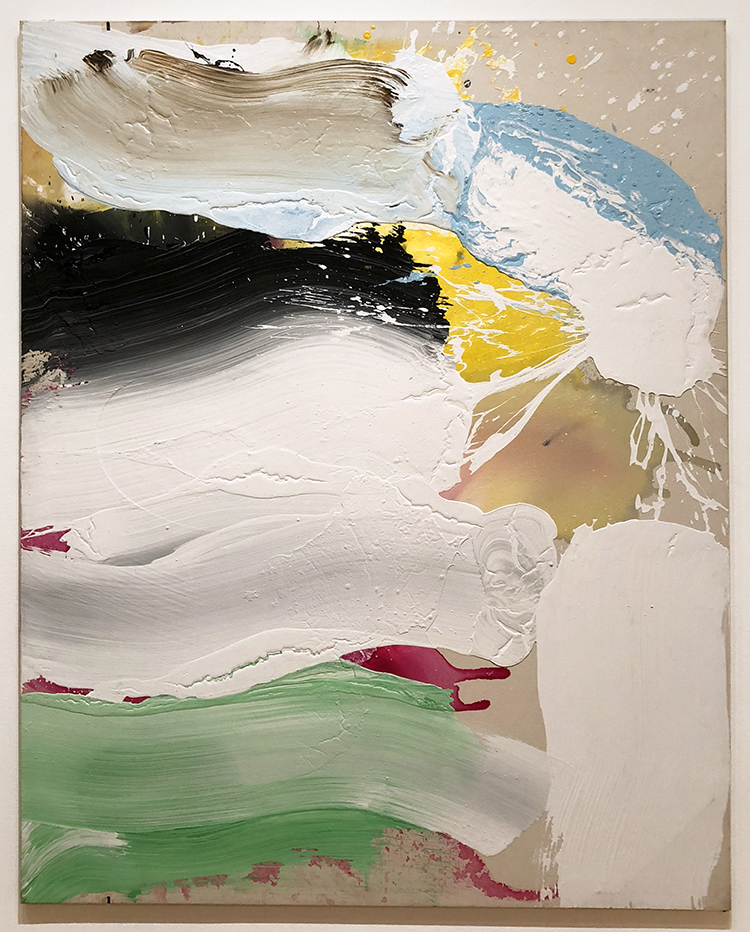 Ed Clark – Untitled 2009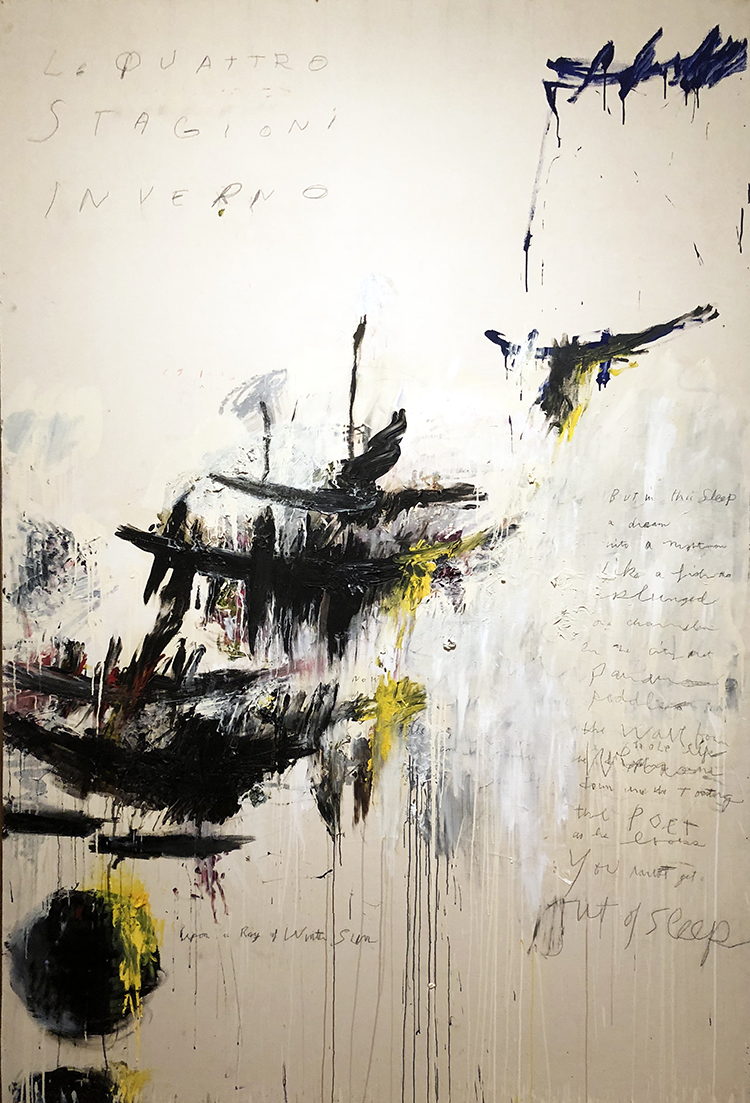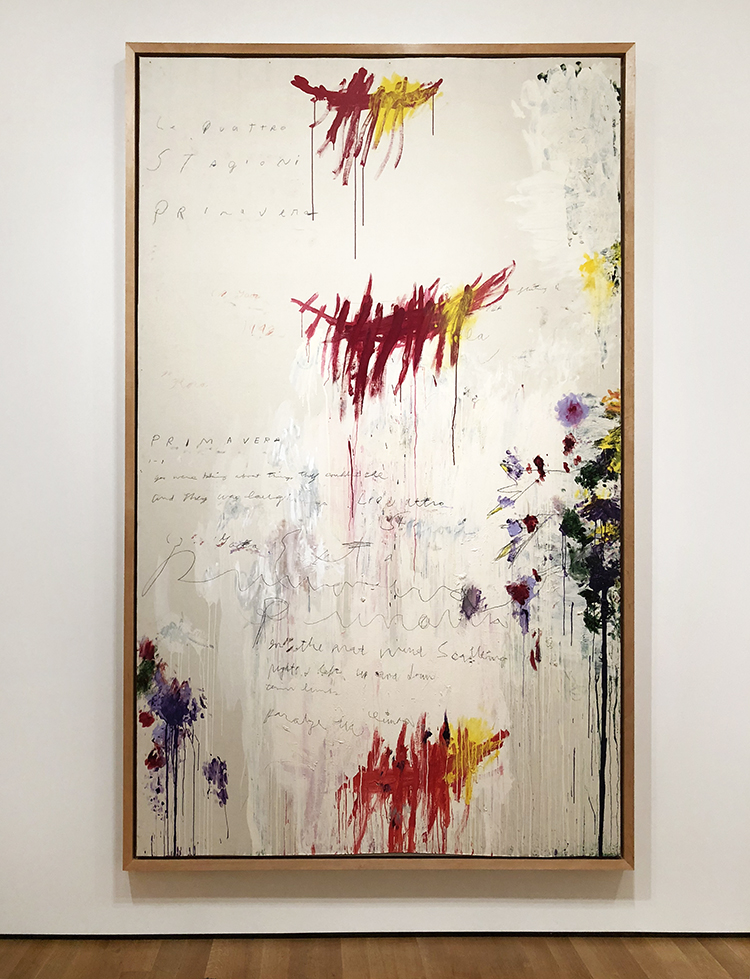 Cy Twombly always makes me swoon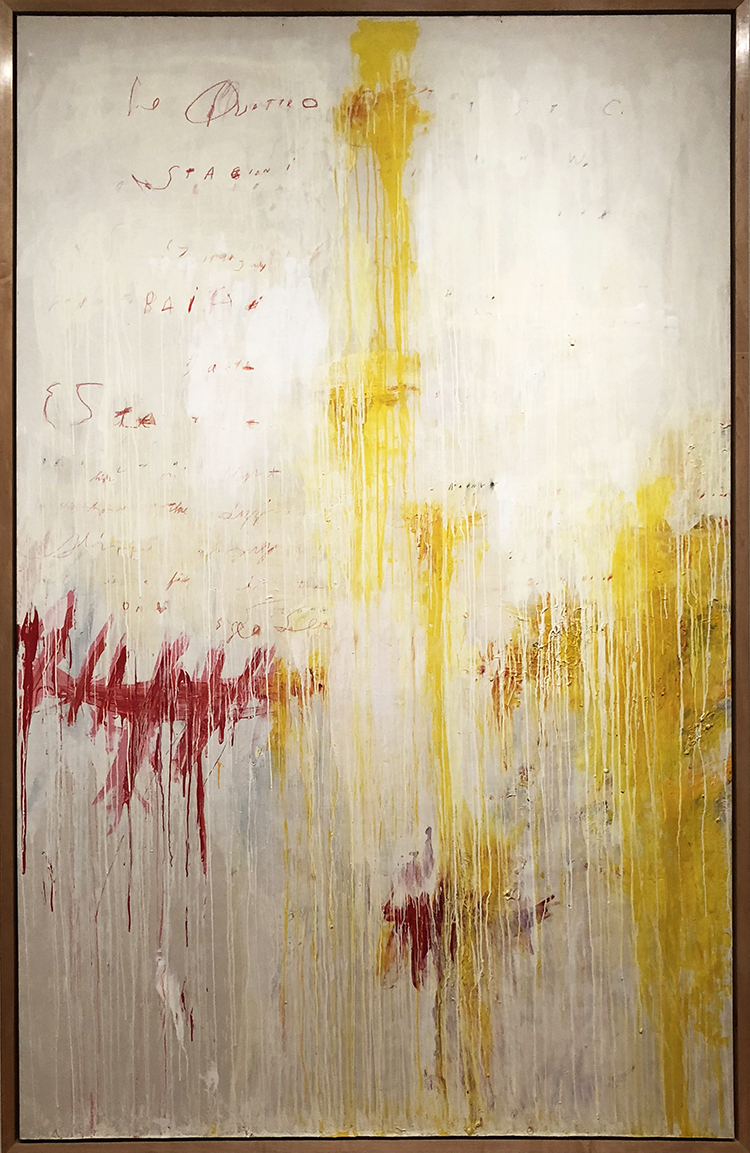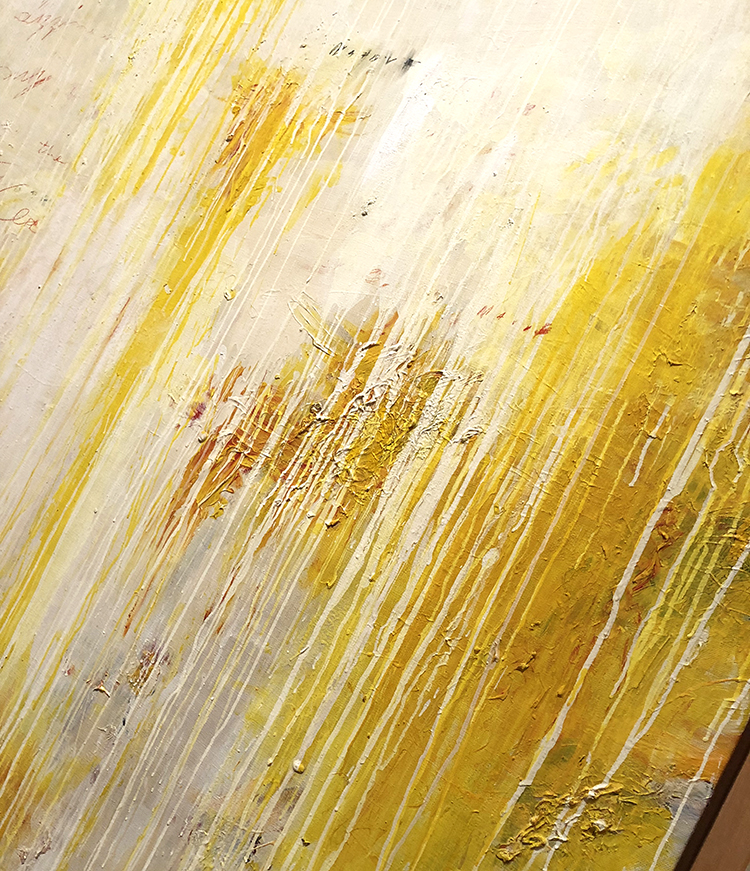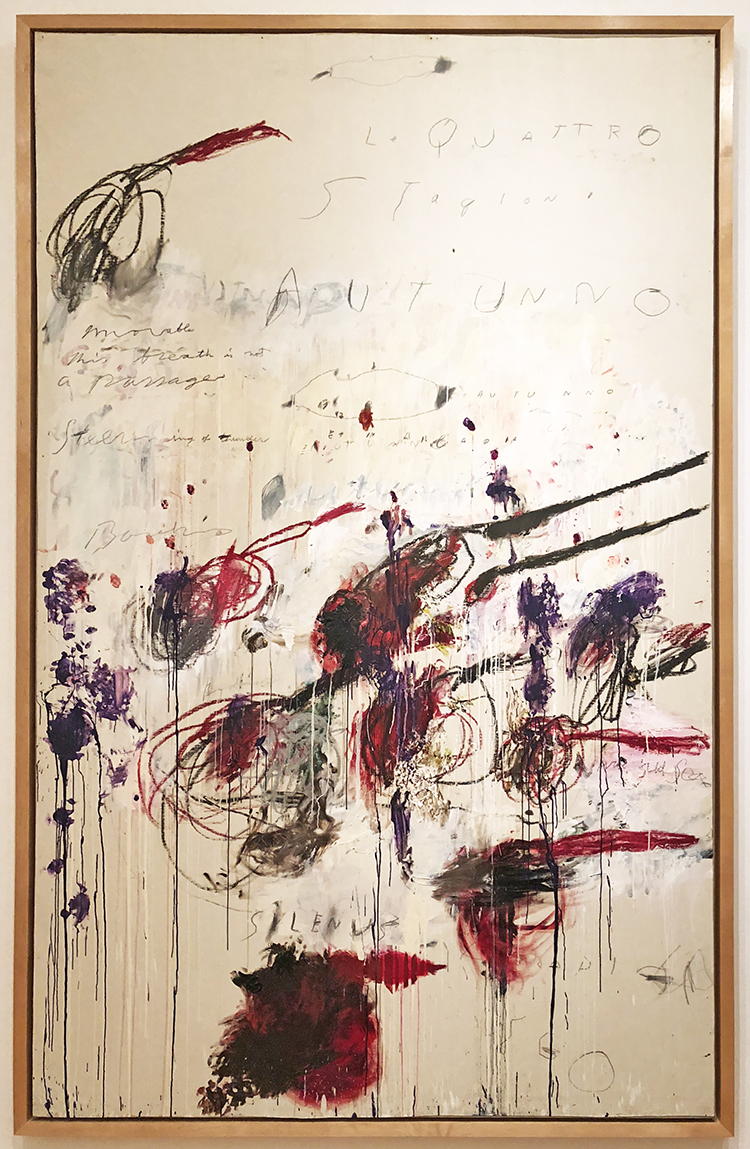 Cy Twombly – the four seasons – 1993 -1994
swoon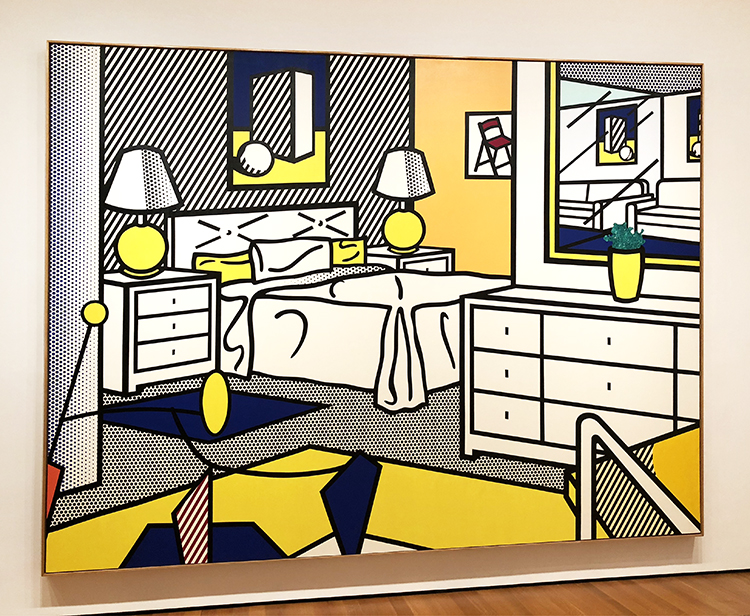 Roy Lichtenstein – Study for Interior with Mobile – 1992 –
I was really sure how this was really different from the former work of Lichtenstein.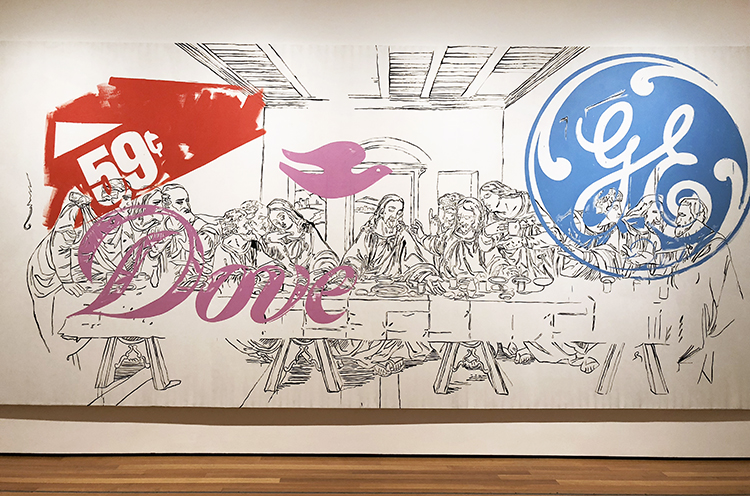 Andy Warhol – The last Supper –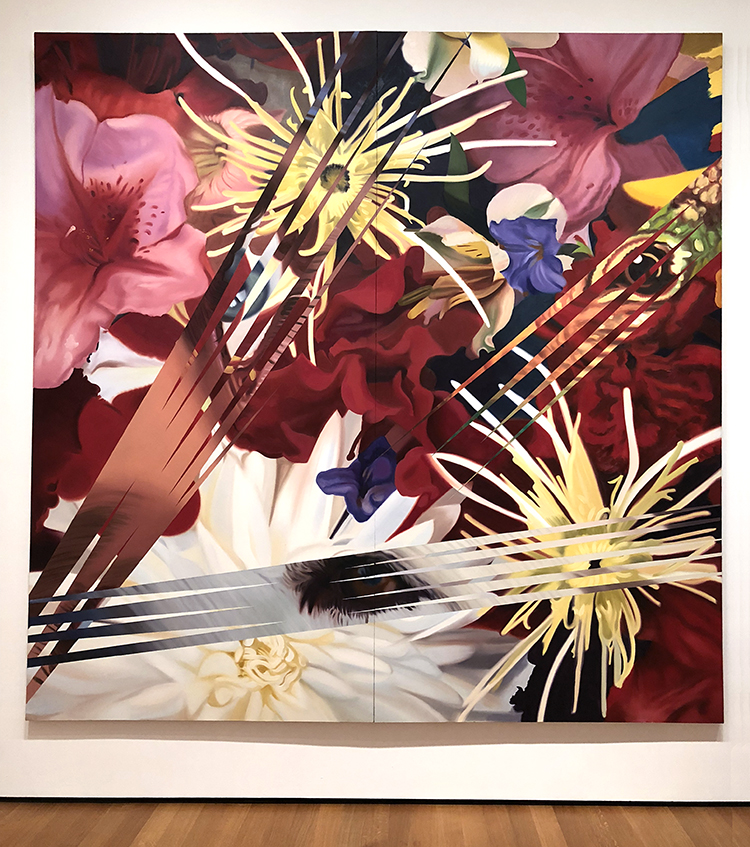 James Rosenquist – Lady Dog Lizard – 1985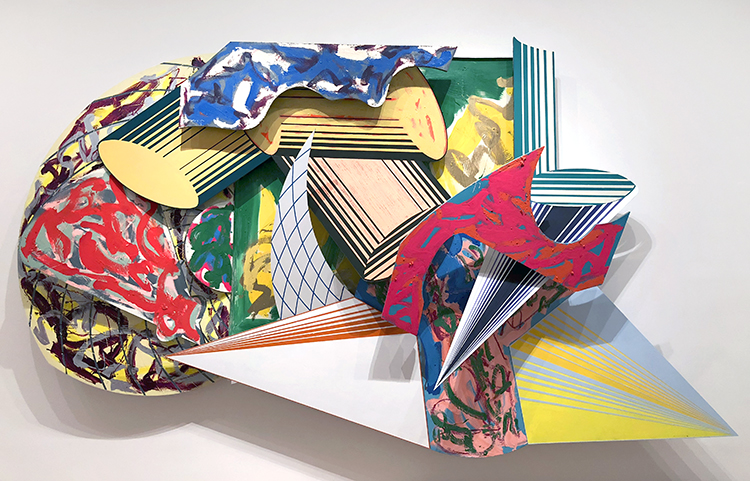 Frank Stella, Giufa, la luna, i ladri e le guardie 1984 – synthetic polymer paint, oil, urethane, enamel, fluorescent alkyd and printing ink on canvas and etched magnesium, aluminum and fiberglass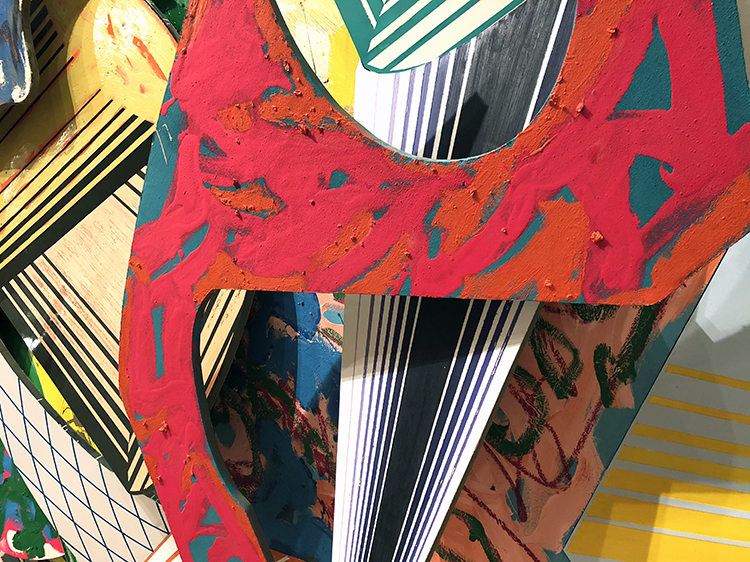 I love how Stella how was so minimalistic and colorless in the past embraced color late in his life.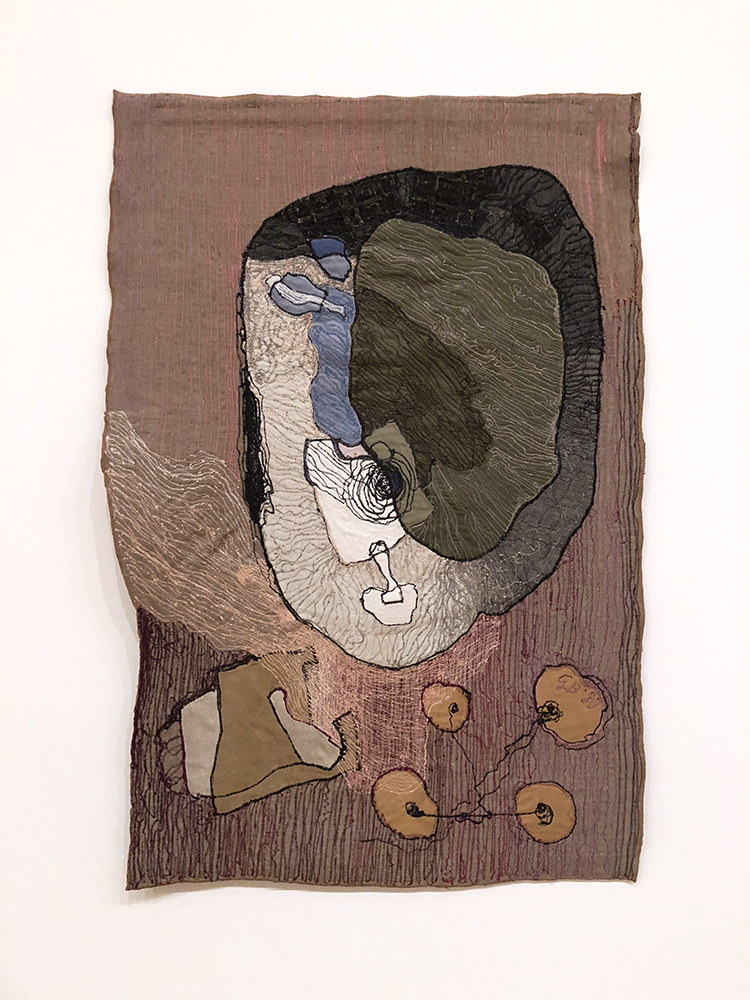 Geta Brătescu Medea's Hypostases VI – 1980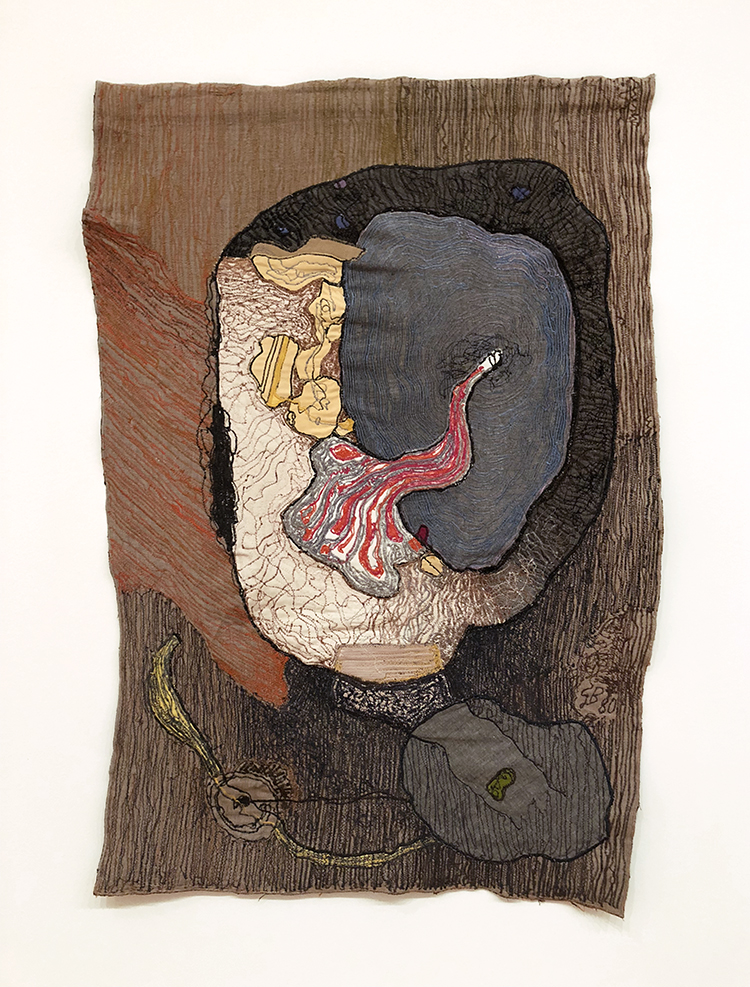 Geta Brătescu Medea's Hypostases III – 1980