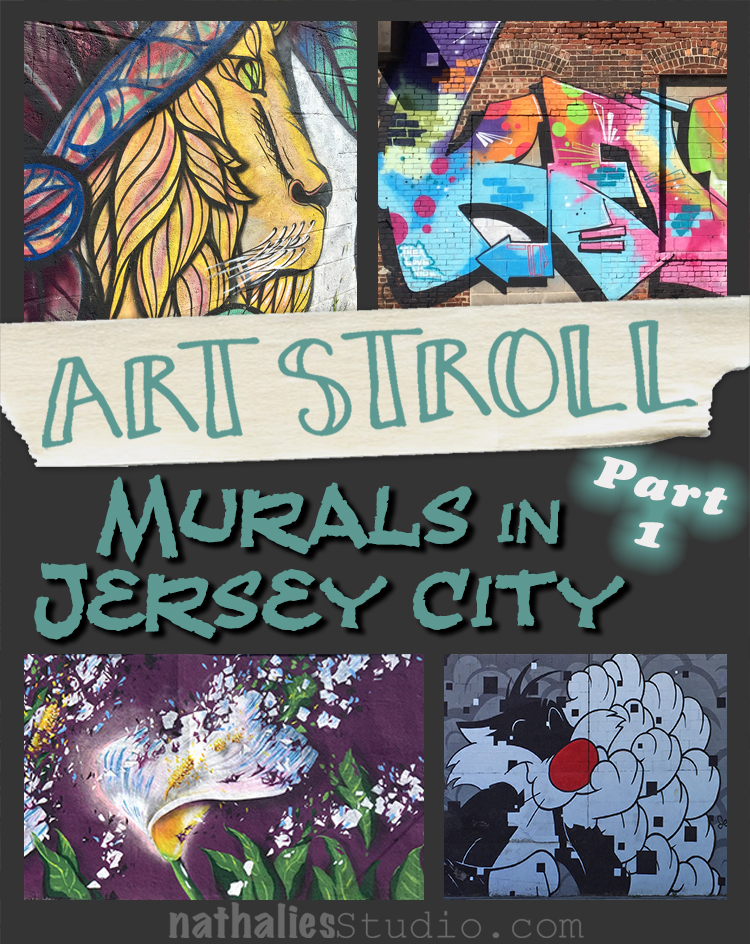 Lots of times my husband and I do a little bicycle tour in Jersey City, either through the neighborhood or Liberty State Park. Recently we set out on the hunt for some murals we haven't seen yet.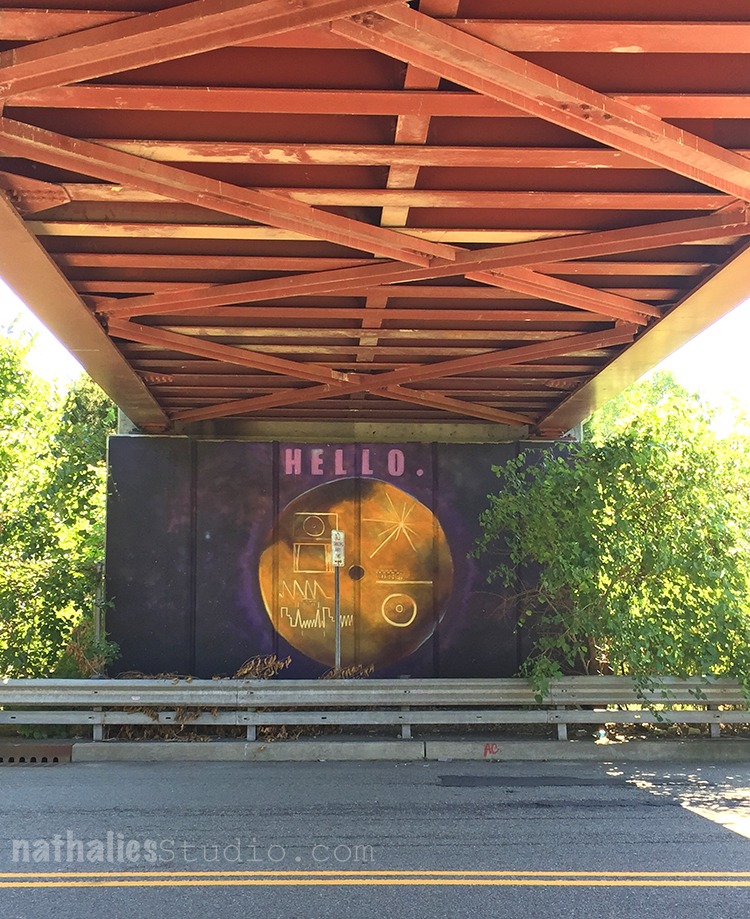 I like this one by Sam Pullin aka Bed Bugs in Love. It shows the Golden Record aboard the Voyager. Sam is a JC local and I am always excited when I see work by him because I know him :)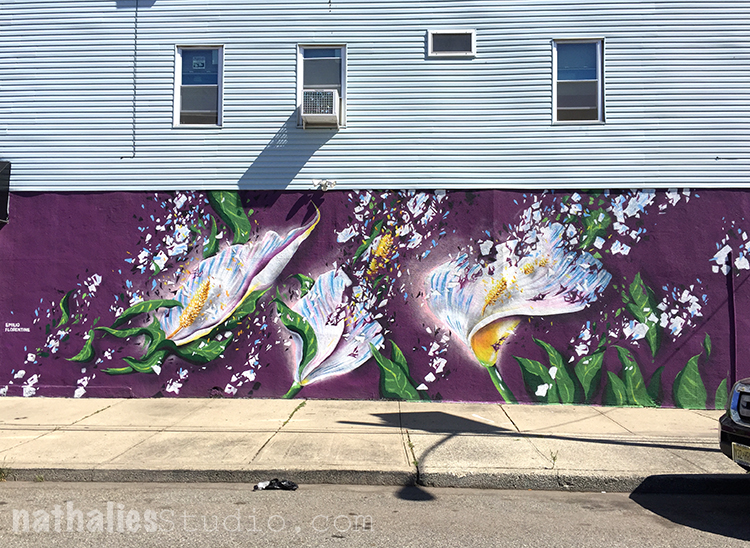 Emilio Florentine created this mural called "Turnt Up" . On his website it says "His paintings are based on the belief that natural beauty is heightened during chaos. By using impressionist and surrealist techniques, he exploits, tortures, and then paints his subject – the flower – at its tipping point"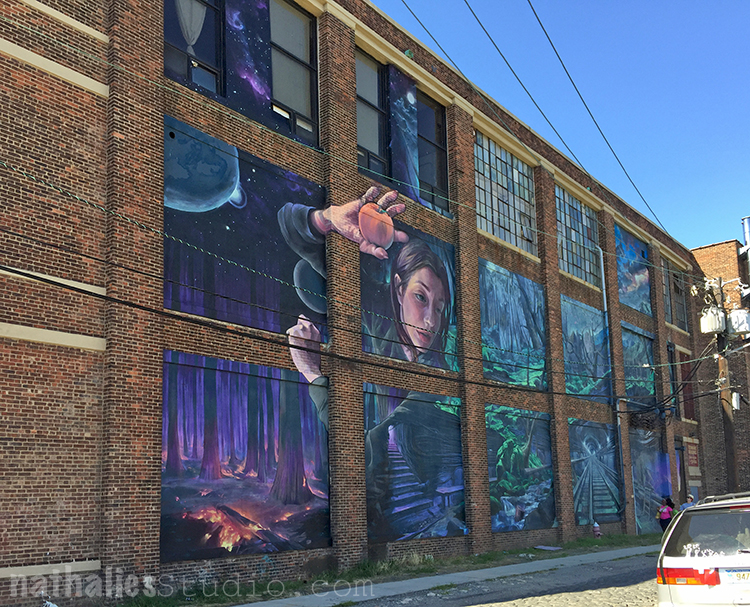 This mural was huge and impressive and also on a really amazing building. The Peach Tree War by Distort. While we were looking at the mural we met another couple also checking out the mural and we agreed that all those different murals in Jersey City are an amazing reason for a bike ride . It is so much fun to go on the hunt for them.
This cool lion is by Davel who is from Miami. Check out his cool prints!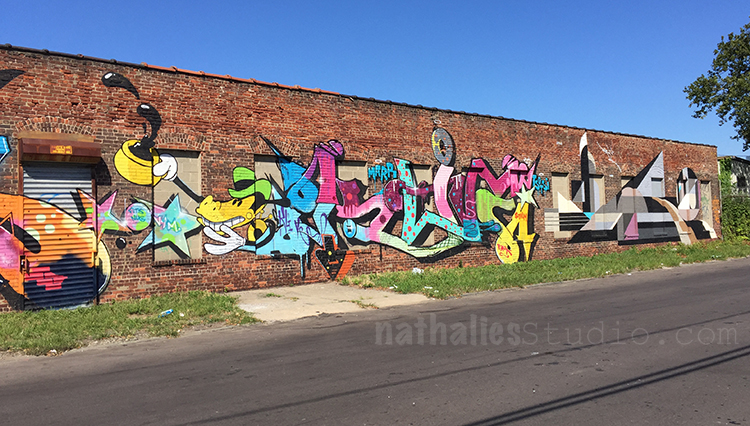 Top and bottom are by Kaos & Klive
wow- the lettering and colors are so amazeballs!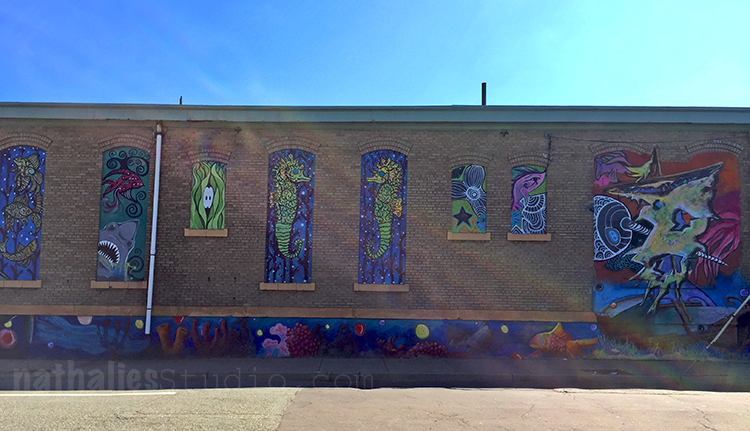 Aqualand was created by Catherine Hart.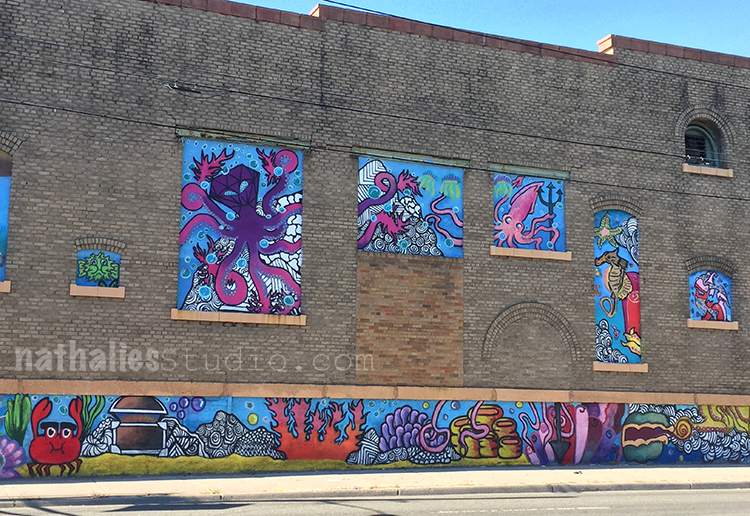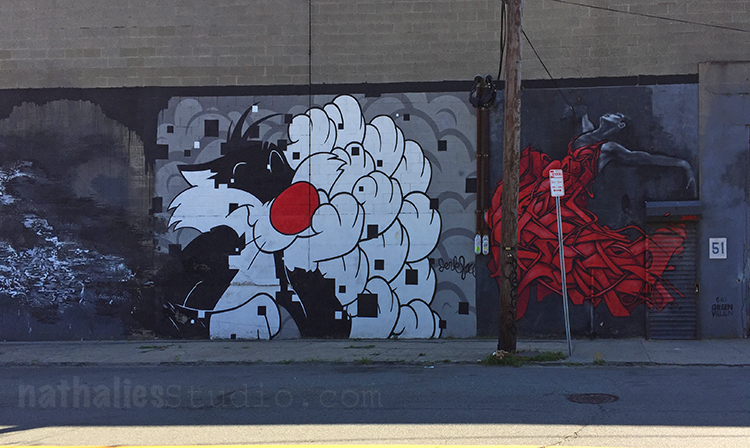 On the left by Jerkface and on the right by Zimer. Love those two together :)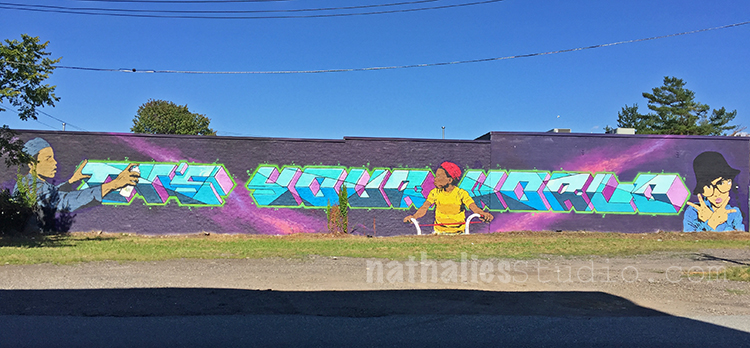 It's Your World by Chris Stain and Billy Mode. This is one of my favorites!
I hope you had fun on this Art Stroll to see some Murals in Jersey City. I hope to show you another part soon …but since my husband's bike just got stolen, that will have to wait a little bit (sniff).