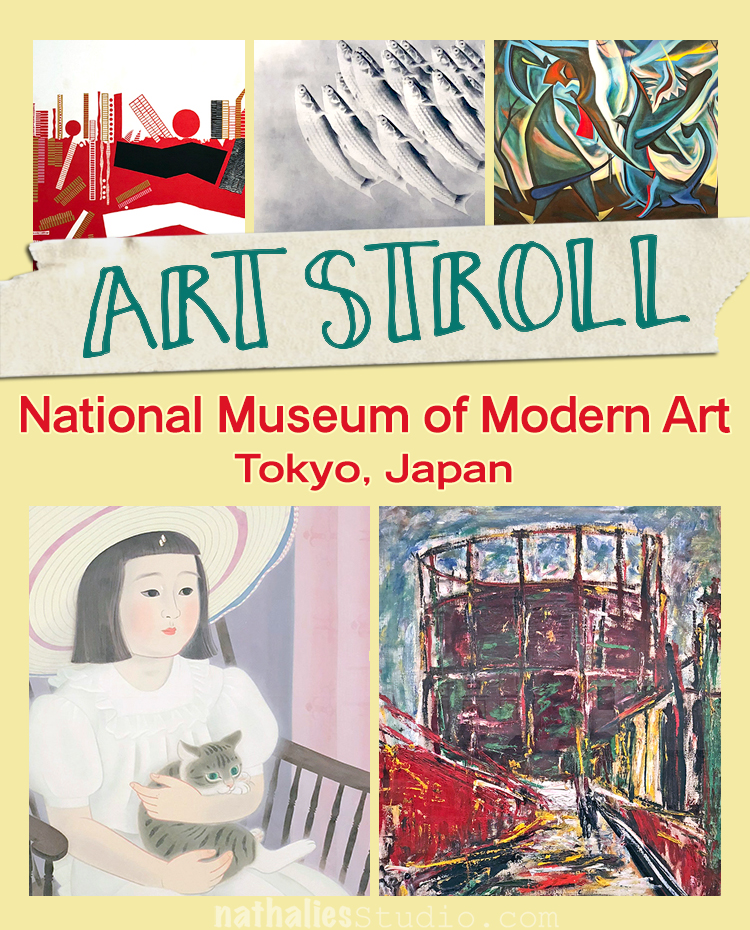 I spent a day in the National Museum of Modern Art in Tokyo and it was such a wonderful visit. It was refreshing to see Modern Art not from the usual suspects in Western Museums! The world …including the art world is so much bigger than what we think …it als always good to branch out and see things outside of the edge of our plates (probably a very German expression ;) )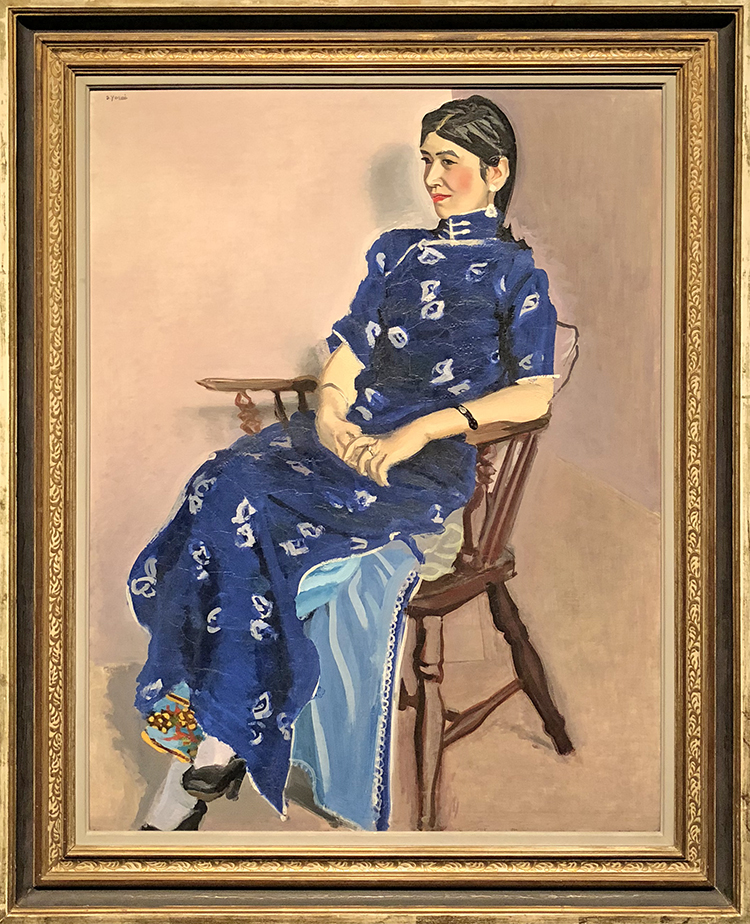 Portrait of Chin-Jung,Sataro Yasui – 1934 – oil on canvas.
Yasui always sketched his portraits in a variety of angles and then intentionally combining different body parts from sketches with various viewpoints in an unbalanced way to create the impression the figure might begin moving at any moment.
The Five-Storied Pagoda of the Hokanji Temple, Kyoto by Kunitaro Suda, 1932 – oil on canvas
The area in the foreground of the pagoda is packed with utility poles and houses showing a striking contrast of changing times.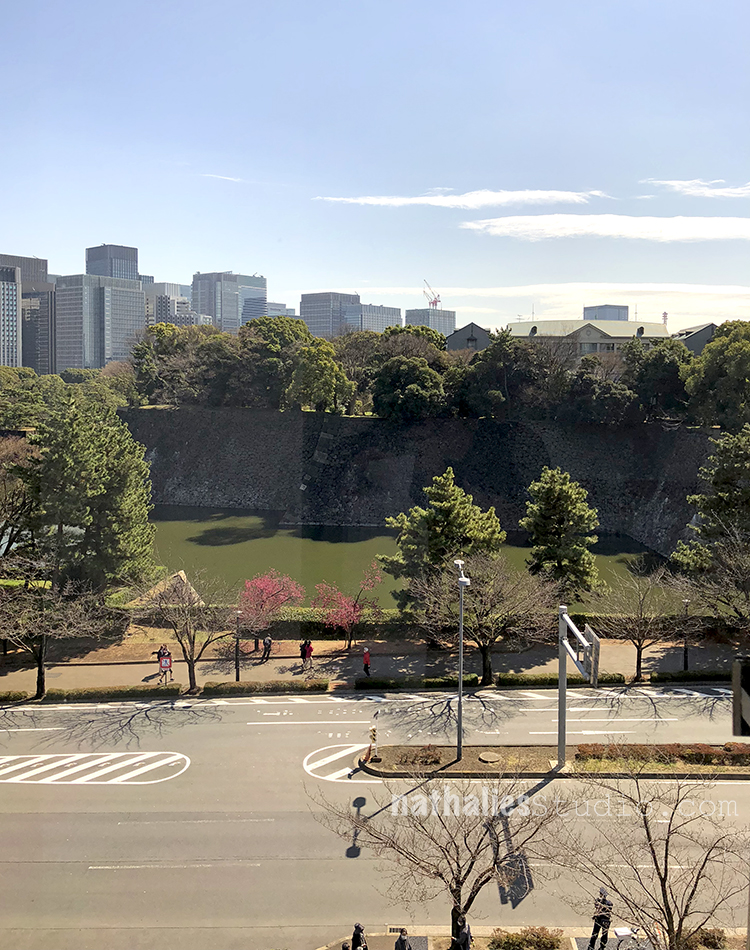 Wonderful views out …it was a gorgeous day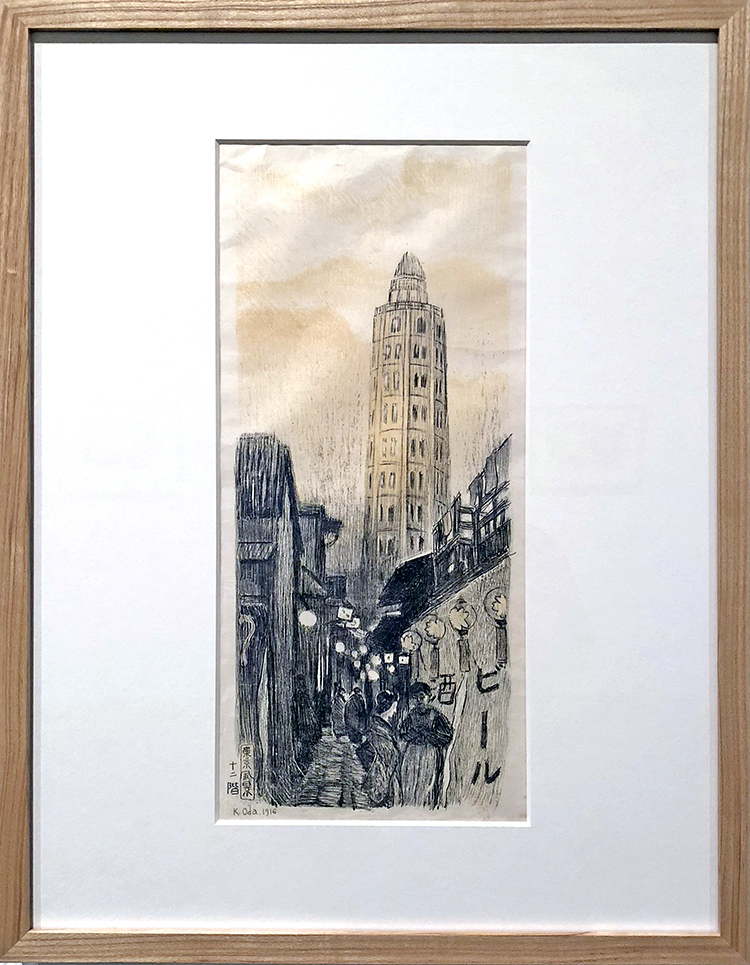 Junikai, a Twelve Story Building in Asakusa from Views of Tokyo by Kazuma Oda – 1916 – litography
Oda had a keen interest in the cities, especially in buildings that were undergoing a dramatic transformation during this period. The building depicted which was completed in 1890 was equipped with Japan's first elevator. The tower was actually partly destroyed by the Great Knot Earthquake in 1923 and then demolished. Oda wrote immediately after the earthquake "Now, when I point to a tattered ukiyo-e print as a more durable thing than buildings constructed with reinforced concrete, you might laugh it off. But when we look at what the great earthquake has done, it becomes even more clear that I was not speaking thoughtlessly".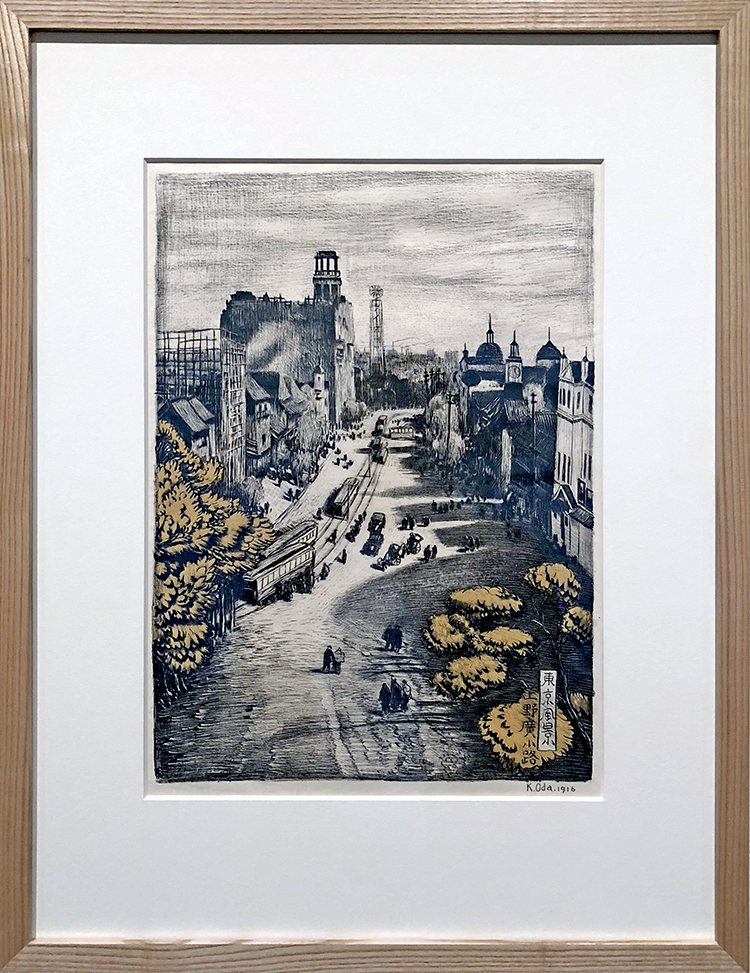 Hirokoji Boulevard, Ueno from Views of Tokyo, Kazuma, Oda – 1916 – lithograph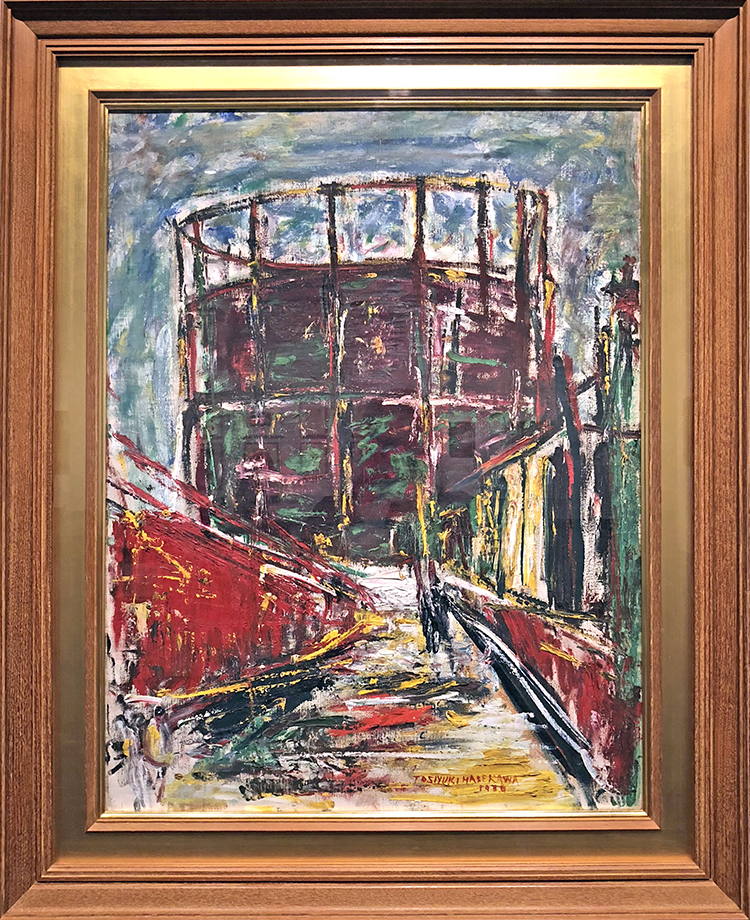 Road to the Tank, Toshiyuki Hasekawa 1930 – oil on canvas
This gas tank was located in Senju and a unique Tokyo landmark. The color were just unreal!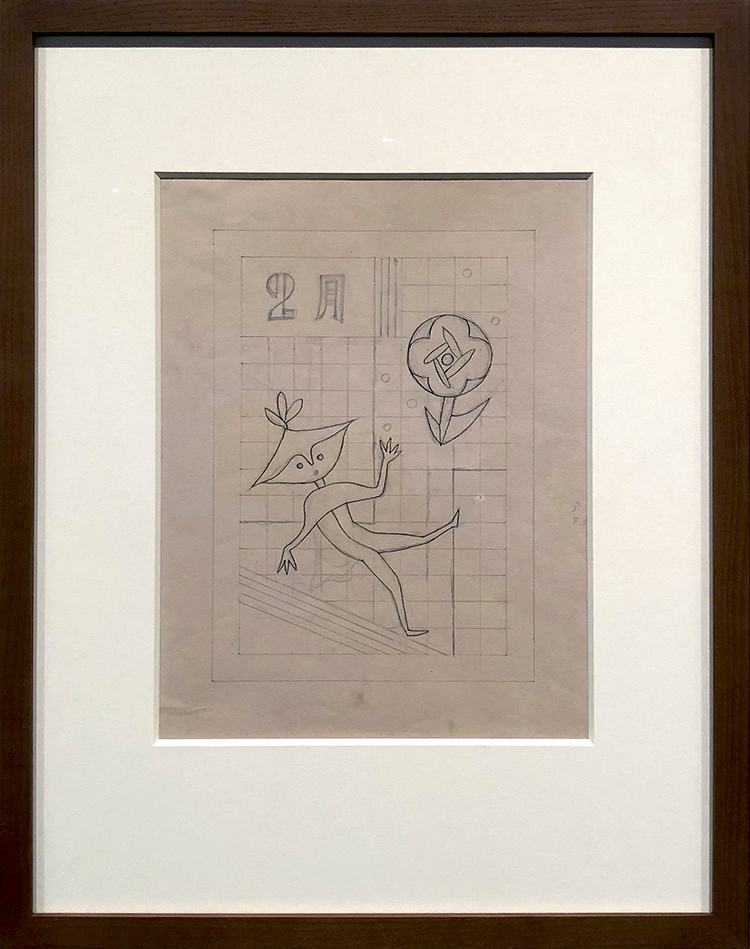 Design for the Frontispiecie of Kodomo no Kuni, Harue Koga, 1932 – pencil and ink on paper
I loved this little dude!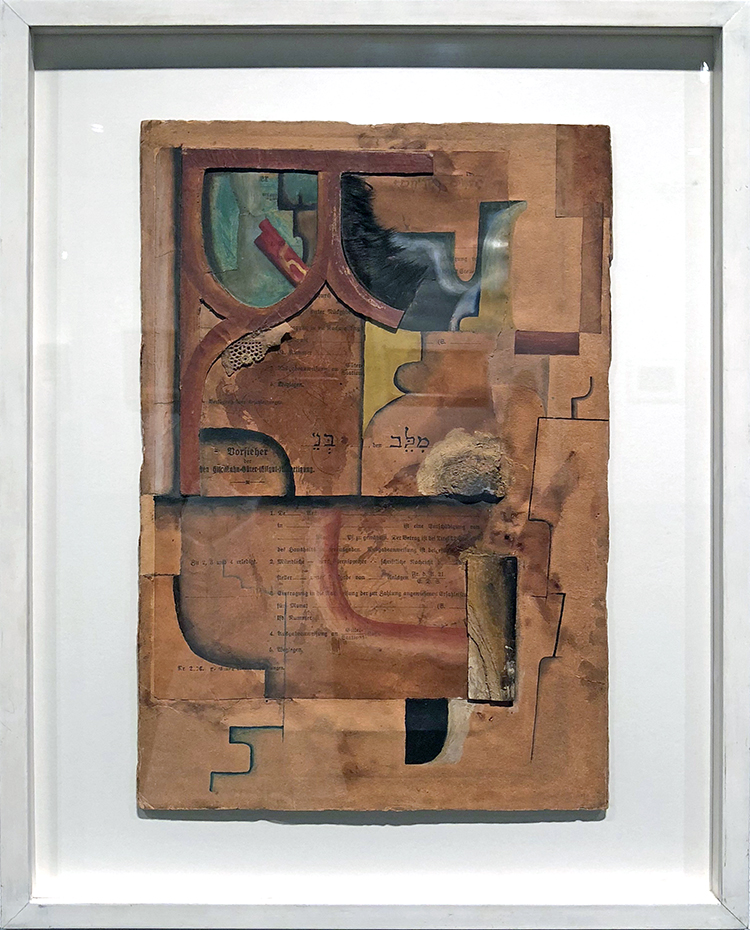 Portrait of a Jewish Girl, Tomoyoshi Murayama, 1922 – oil, paper, wood and collage
Murayama dropped out of the university in Tokyo and went to Berlin in 1922, where he encountered various new Western art movements. The title of this work refere to a Jewish girl who lived downstairs in the rooming house where he stayed in Berlin. Such a beautiful piece!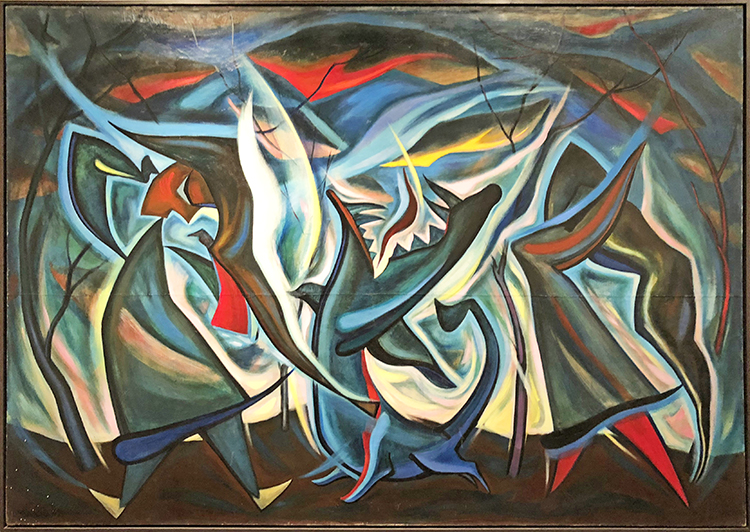 Down, Taro Okamoto – 1948 oil on canvas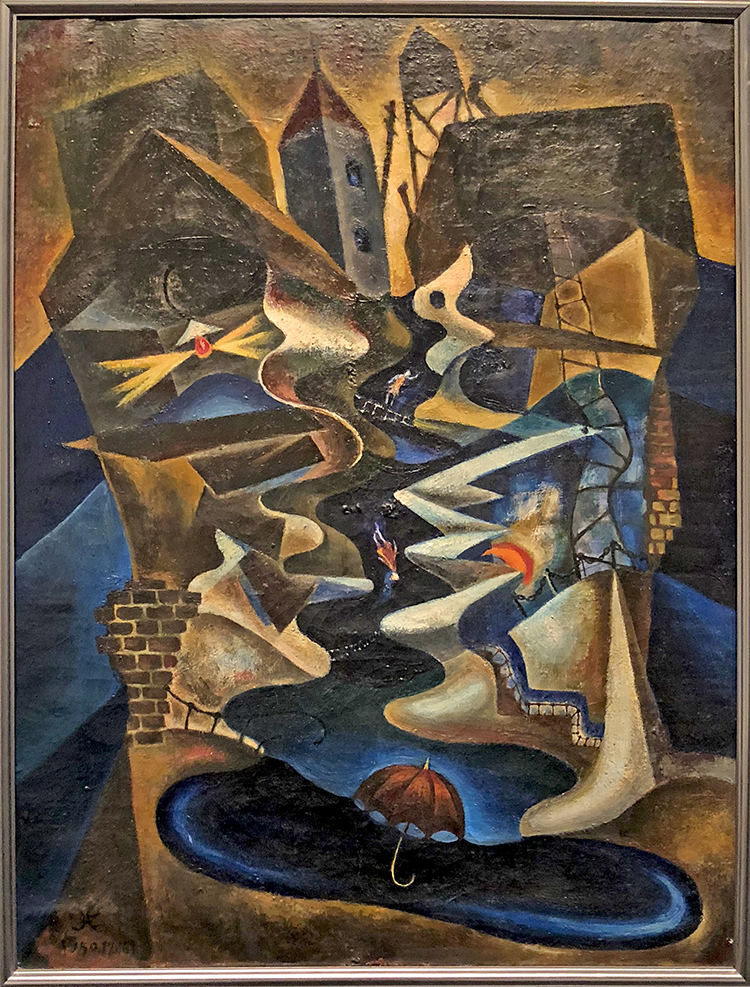 Flooded Town, Hiroshi Katsuragawa – 1950 – Oil on canvas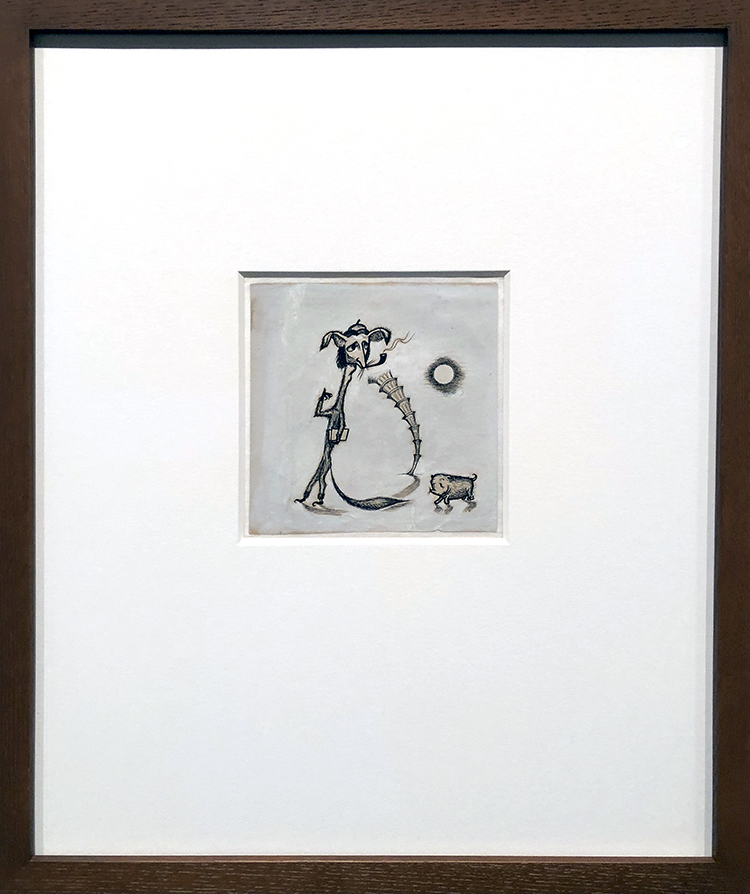 Illustration no. 12 ot the Novel The Wall by Abe Kobo, Hiroshi Katsuragawa 1951 – sumi, color on paper
another adorable dude!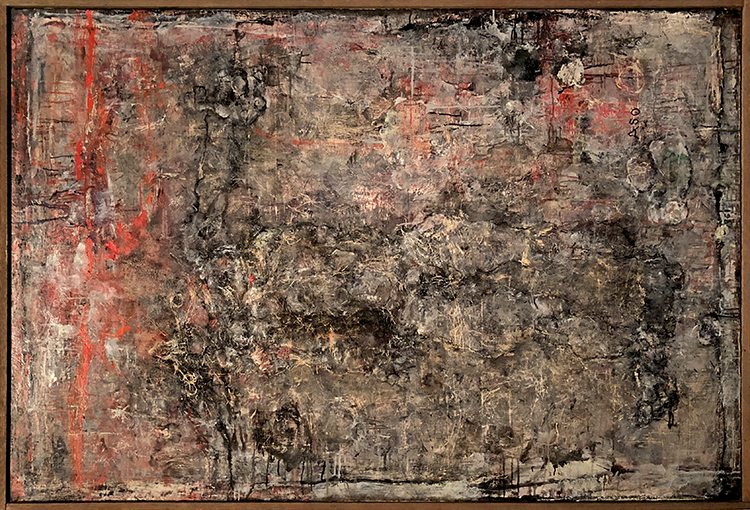 Figure on the Back, Saburo Aso – 1961 – oil on canvas
The texture on this and the one below were incredible!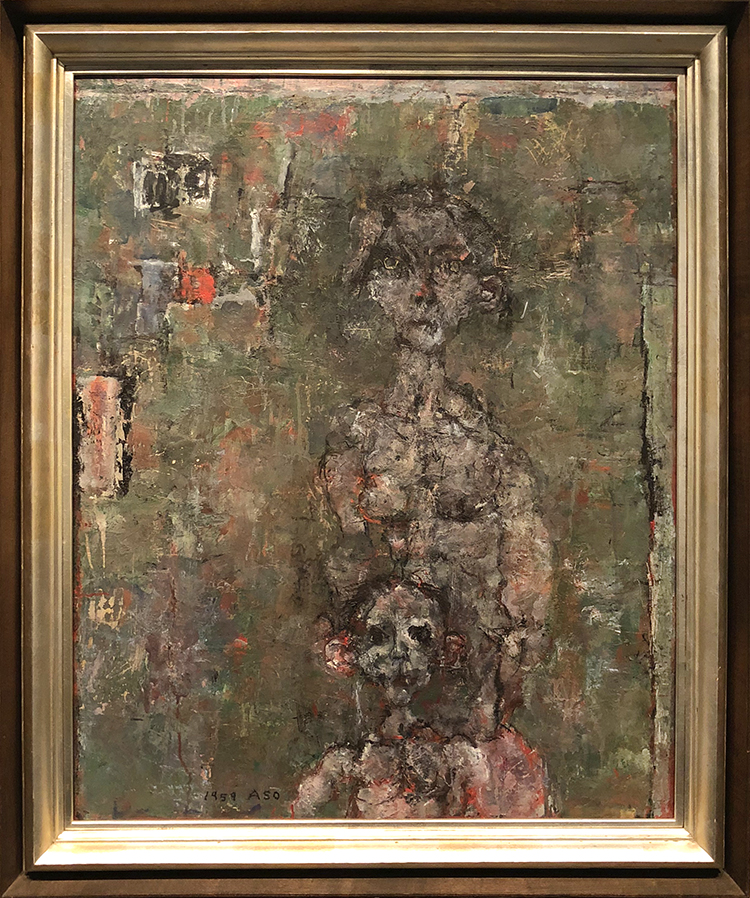 Mother and Child, Saburo Aso, 1959 – oil on canvas
Young of Grey Mullet, Seison Maeda, 1944 – Sumi on Paper
The title refers tot he young offspring of a fish called the gray mullet. the work makes it seem as though we are peering through the glass of a fish tank. It is a beautiful piece, unbelievable that it is not a photograph but a painting with sumi!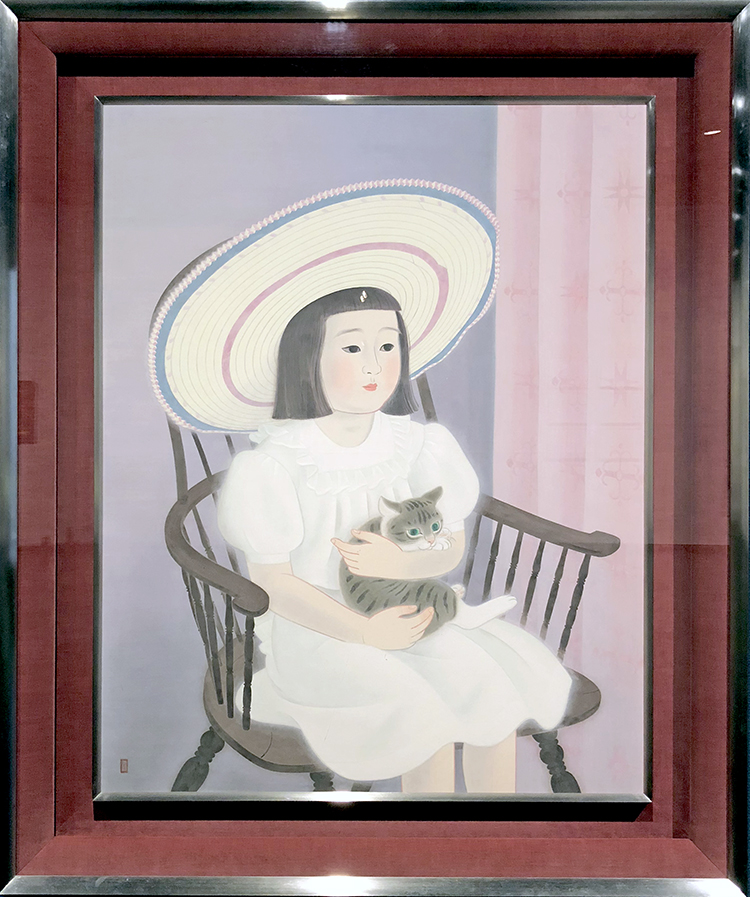 Girl, Gakuryo Nakamura, 1948 – Color on silk
Silk – so sheer and fragile and beautiful!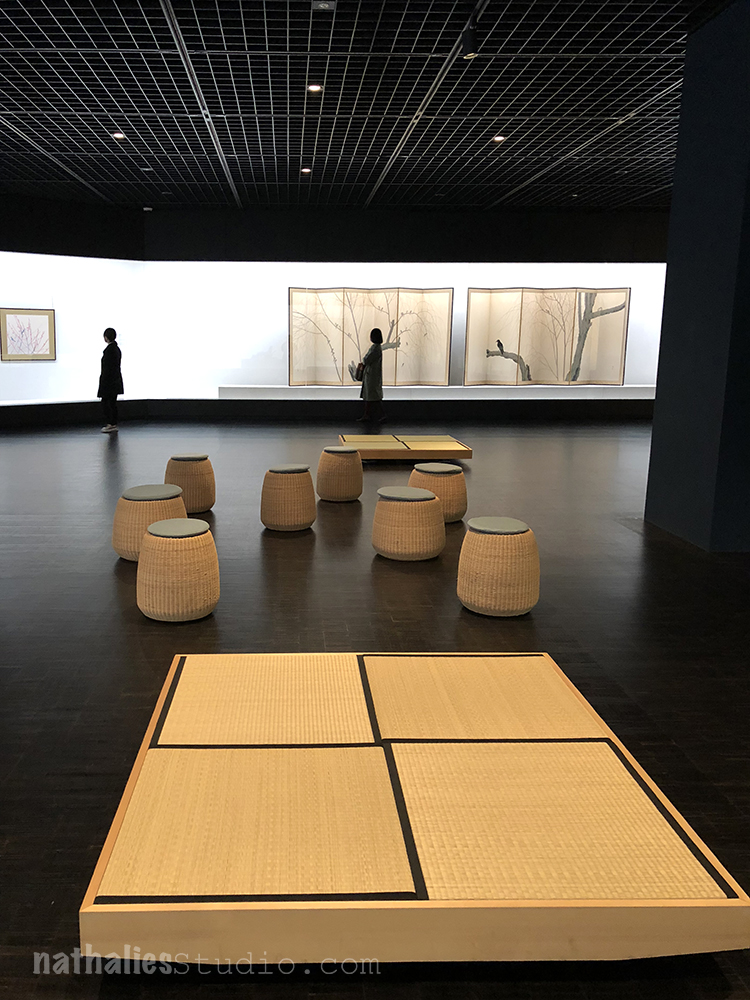 The whole museum was beautiful. Here are some tatami mats and some chairs to rest, the frames weren't pompous but made sense with the artwork, everything was so tasteful and I noticed how orderly, quiet and thoughtful everyone was looking at the artwork – even at the most crowded special exhibition areas.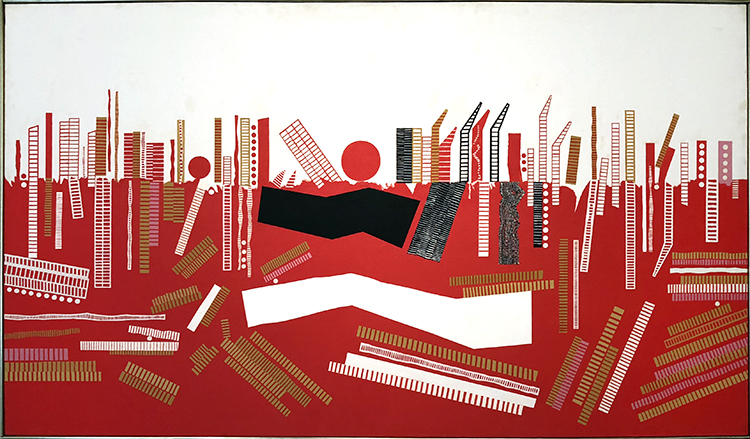 An Amazing Landscape, Gen'ichiro Inokuma – 1968 – oil on canvas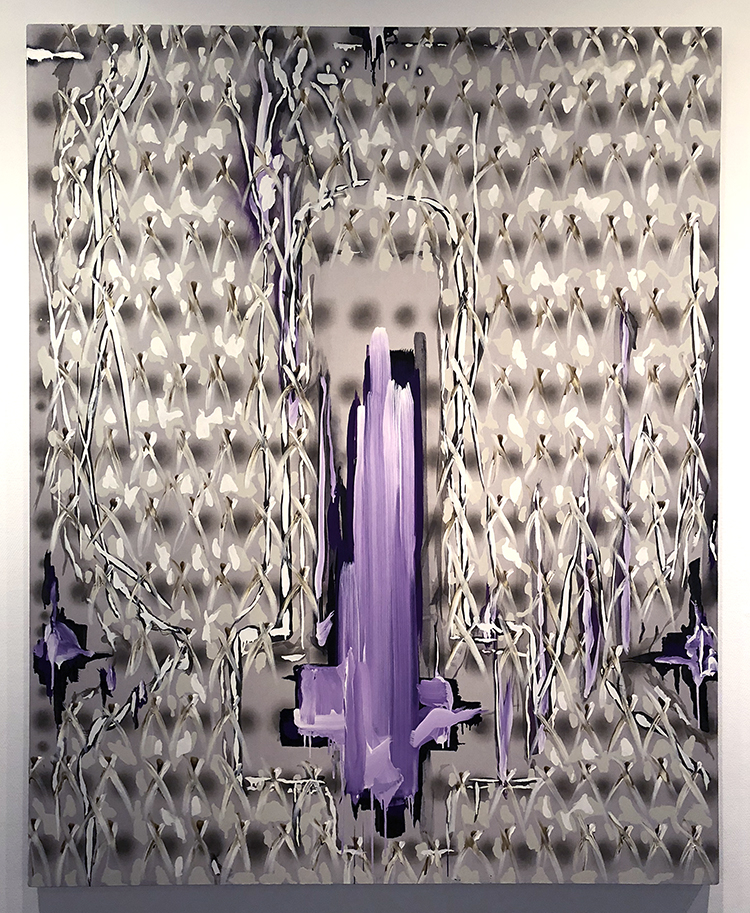 Purple Violet, Natsuyuki Nakansishi, 1983 – oil on canvas
a stunning piece with a 3D tactile effect.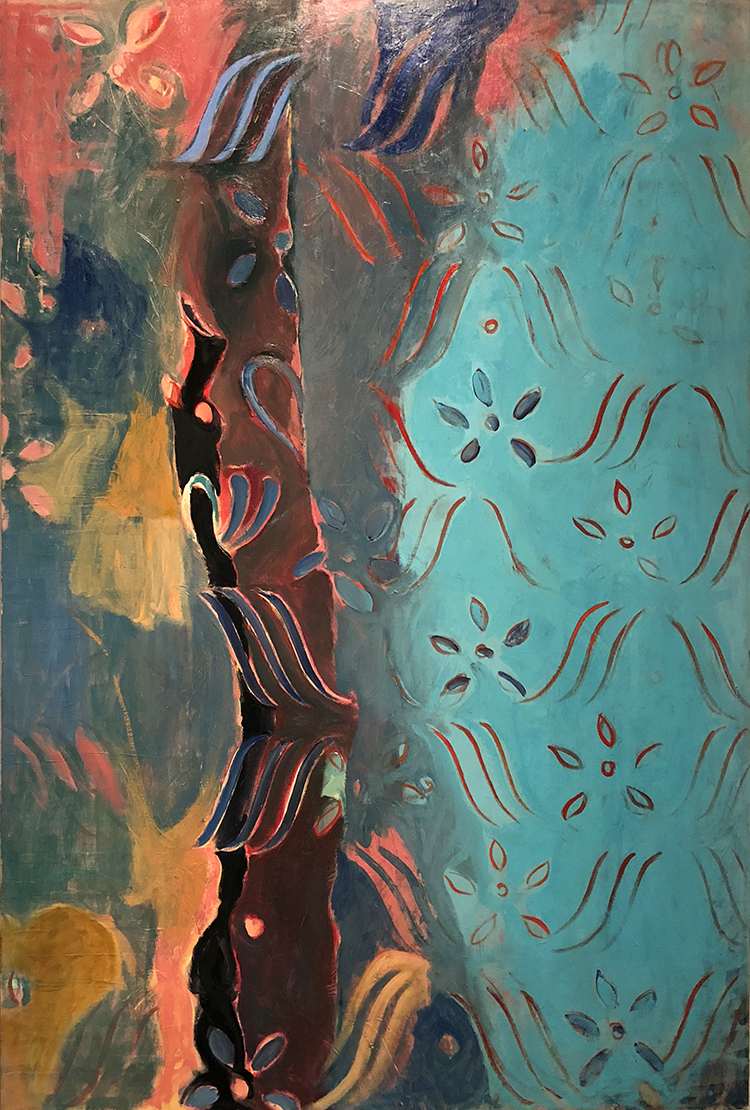 Work, Toeko Tatsuno – oil on canvas
I love the pattern and colors on this piece!!!
It was such a great Art Stroll and I loved writing this post too because it made me look more into each of the artist's work. What caught your eyes on this particular Art Stroll in Tokyo?