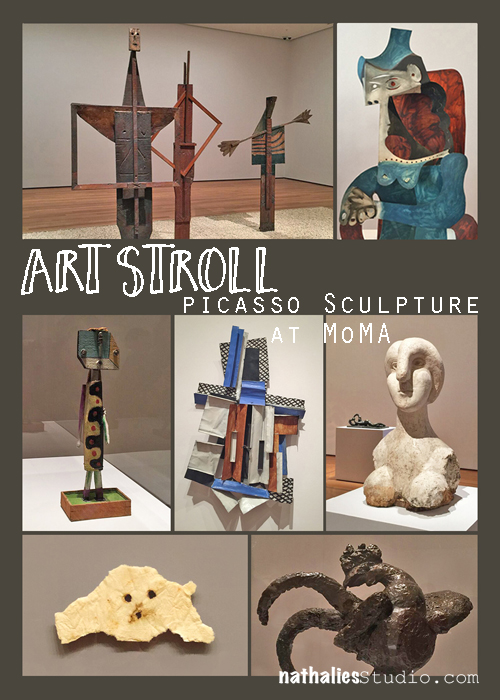 Disclaimer: This post includes artwork with abstract or not so abstract nudity – it is not called Sodom and Gomorrah – it is called ART . If you have a problem with art, all I can say " so sorry for you!" . Don't email me to complain, don't visit my blog anymore because I might post things like this again and, farewell!
For a couple weeks now Picasso Sculpture is on view at MoMA (until February 7th, 2016). It is AMAZING! I have been there four times and I really hope I can sneak in a fifth time. The work shown was created between 1902 and 1964. Every time I go, I am entranced by something else. The scope of Picasso's work and the range of materials he used in his sculptures is just mind-blowing.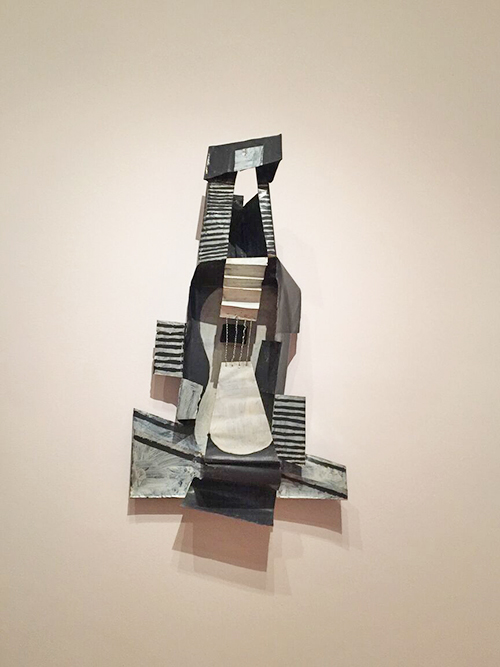 – Guitar, Paris, 1924. Painted sheet metal, painted tin box, and iron wire. –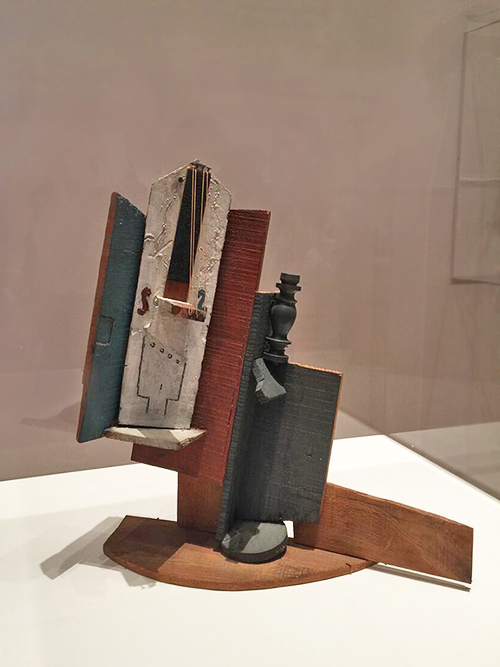 – Violin and Bottle on a Table, Paris 1915 –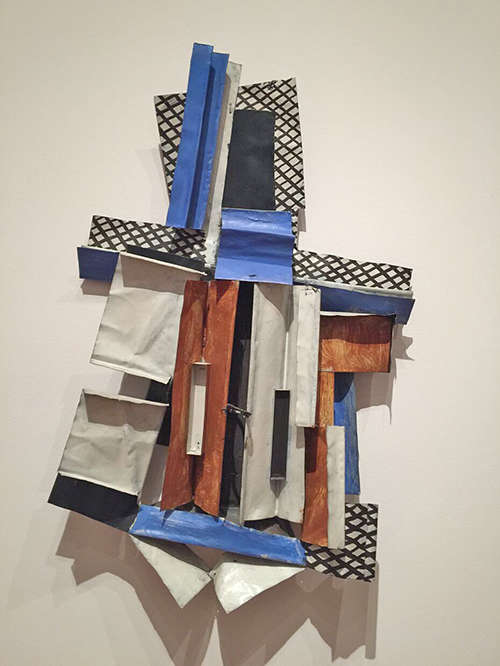 – Violin Paris 1915 – Painted sheet metal and iron wire.
All those sculptures make me feel as if Picasso Paintings came alive in a 3D installation  – so brilliant!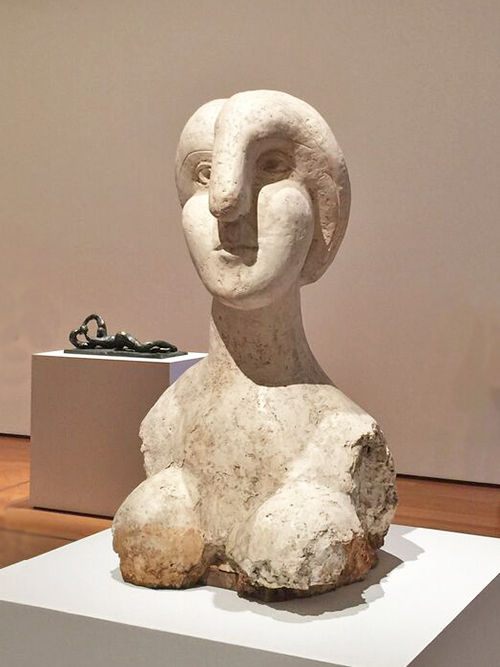 Bust of a Woman, Boisgeloup 1931 . Plaster.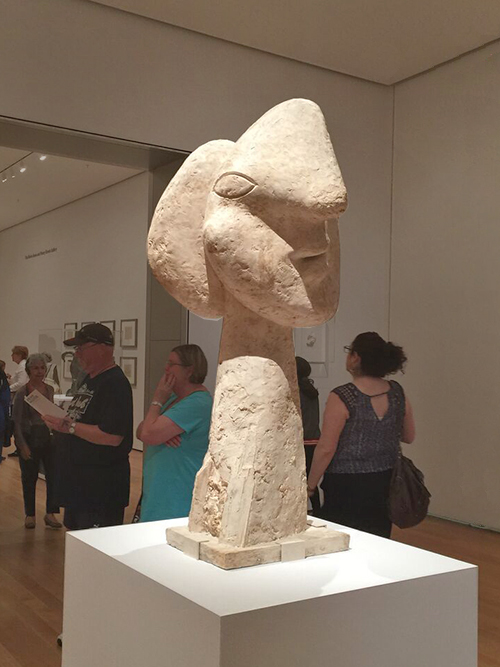 Head of a Woman, Boisgeloup 1932. Plaster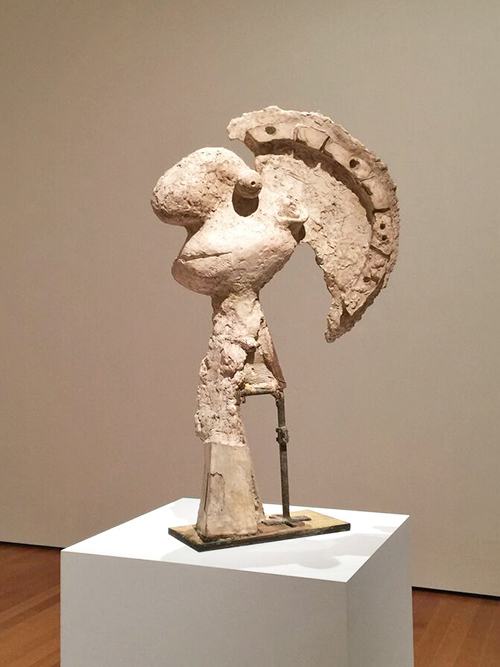 Head of a Warrior, Boisgeloup 1933 . Plaster, metal and wood.
This somehow made me think of a cartoon and smile- there is so much fun and joy and many puns in Picasso's sculptures.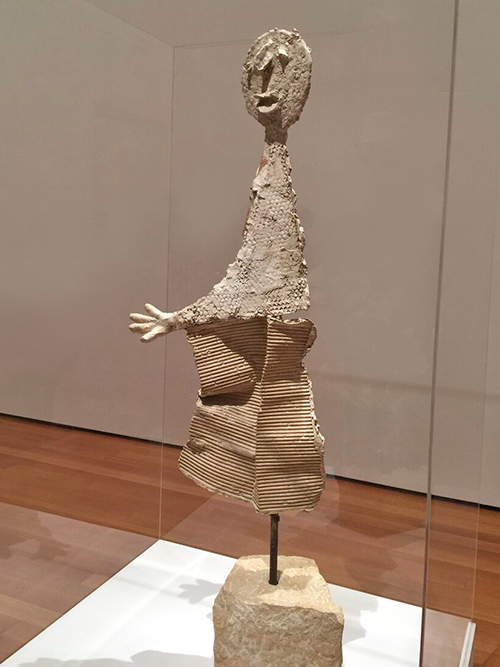 The Orator, 1933-34, Plaster, stone, and metal dowel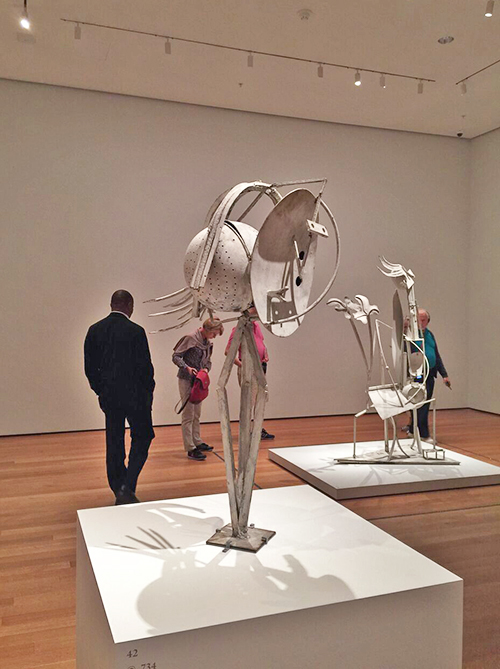 Head of a Woman. Paris 1929-30. Iron, sheet metal, spring and metal colanders.
Again this and the one below made me think of a Bugs Bunny Cartoon . Loving it!
Woman in the Garden, Paris 1929-30. Welded and pained iron.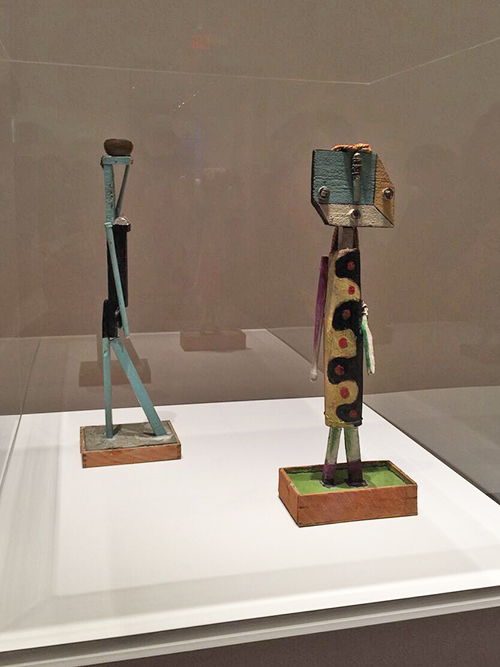 left: Woman Carrying a Vessel, 1935. Painted pieces of wood, objects, and nails in a cement and wood base.
right: Figure, Mougins, 1938. Painted wood, nails, and screws with string, wire, paintbrush fragments, and push bell hardware on an unfired clay and wood base.
These were probably my favorites in the exhibition. I love the colors, and the materials and how they were put together – and look at the back of the figure!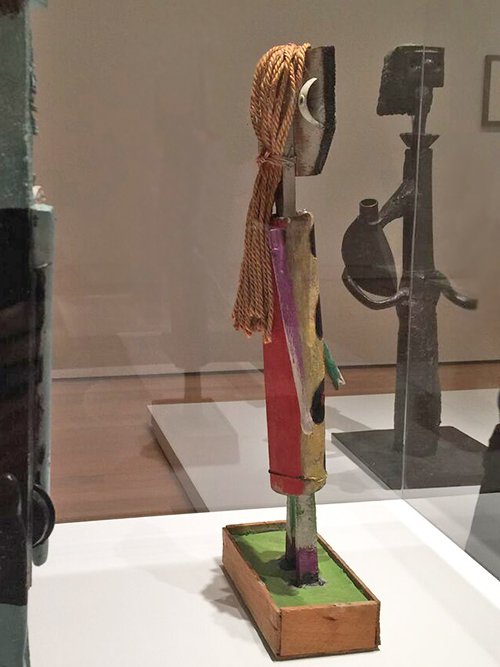 Again these made me smile. You can almost see how someone who is so creative can never stop playing and transforming anything close by.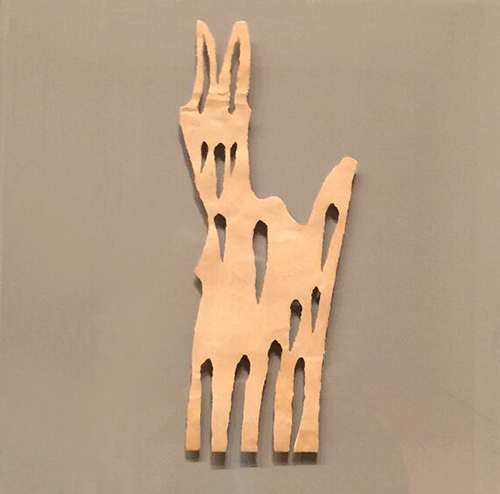 Goat. Paris, 1943 – Torn Paper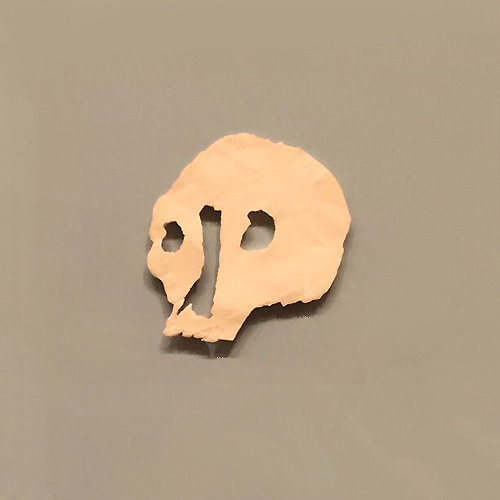 Death's Head, Paris, 1943 . Torn and scratched paper.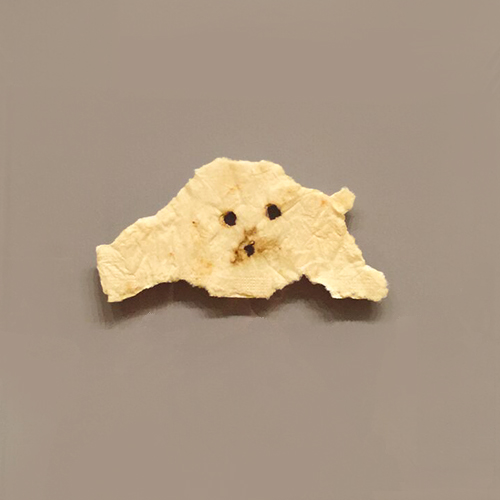 Head of a Dog, Paris 1943, Torn and burnt napkin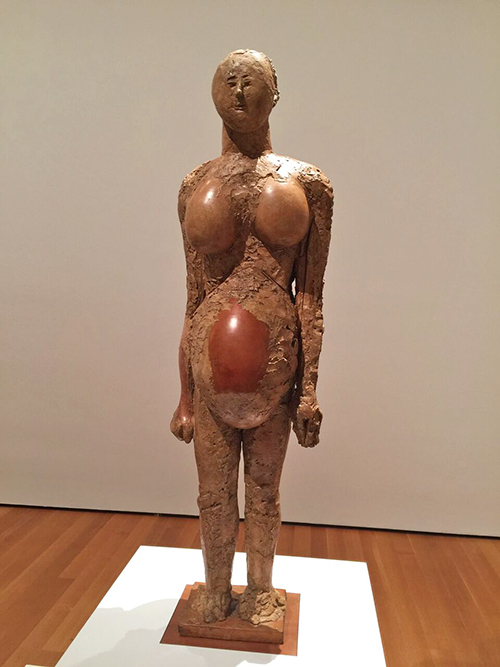 Pregnant Woman, Vallauris, 1950. Plaster with metal armature, wood, ceramic vessel, and pottery jars.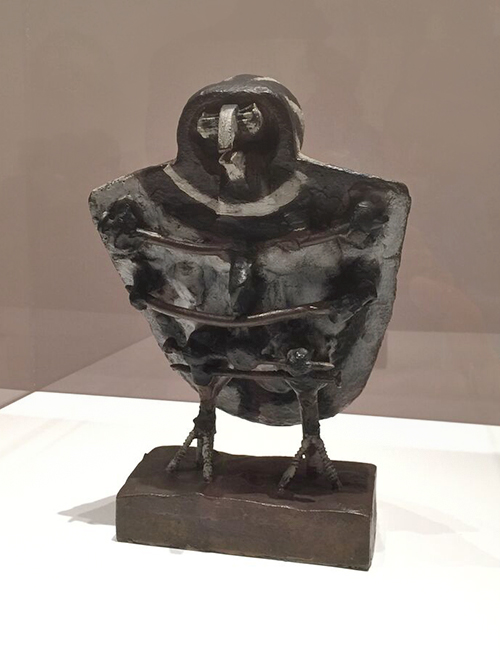 Little Owl, Vallauris, 1951-52. Painted Bronze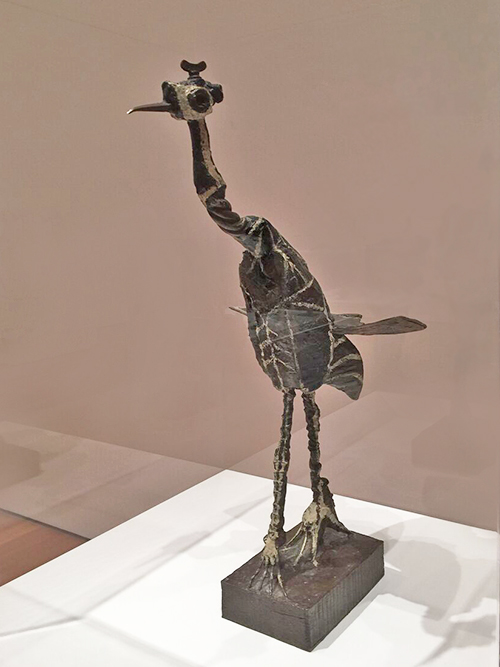 Crane, Vallauris, 1951-52. Painted Bronze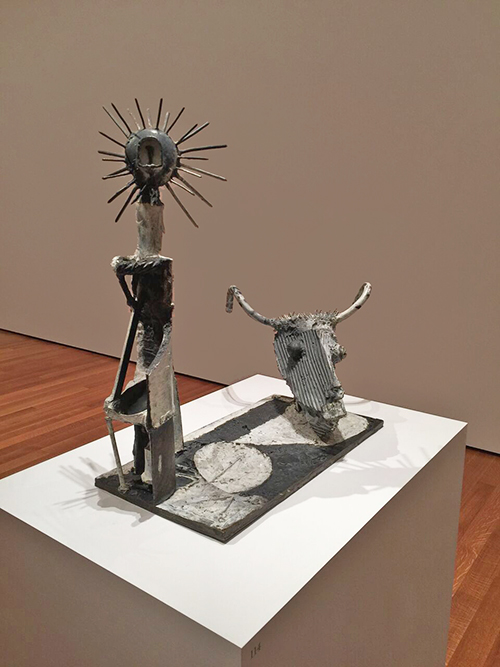 Goat Skull and Bottle, Vallauris, 1951. Painted Bronze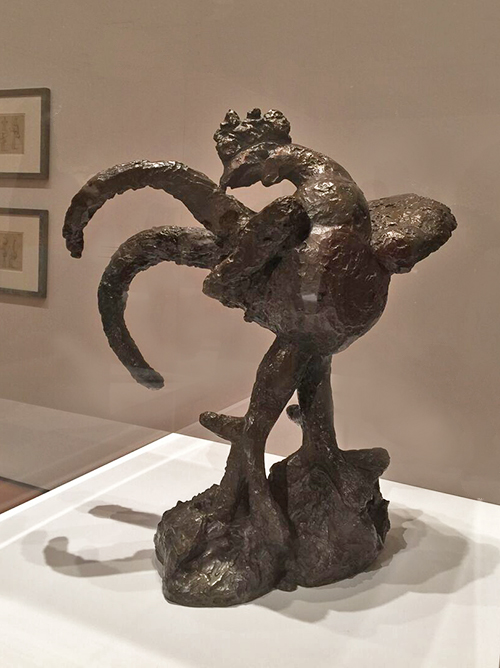 Cock, Boisgeloup, 1932, Bronze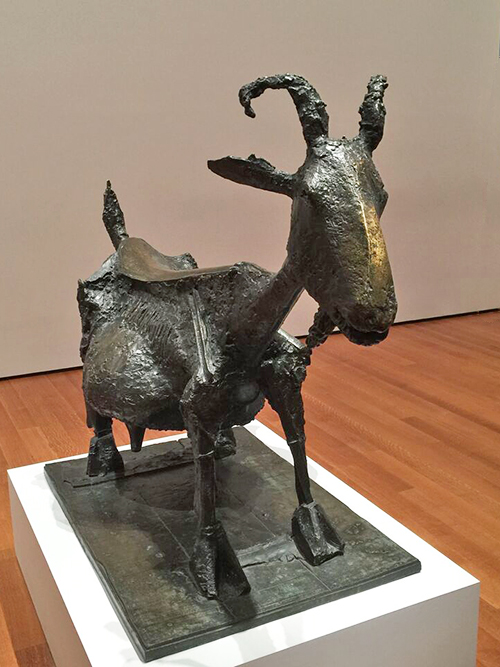 She-Goat, Vallauris, 1950, Bronze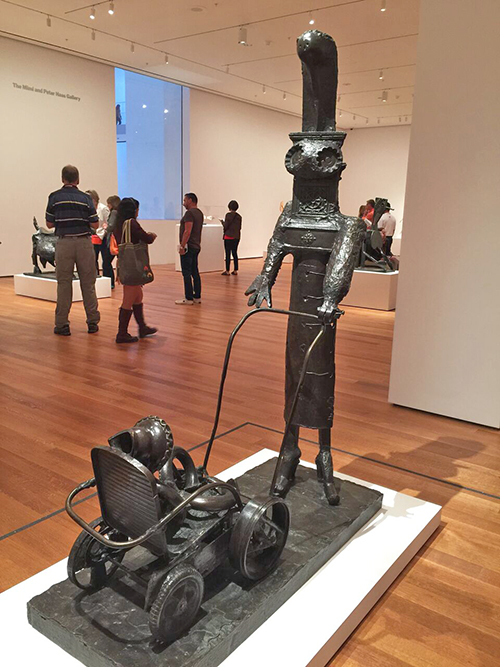 Woman with a Baby Carriage, Vallauris, 1950-54 . Bronze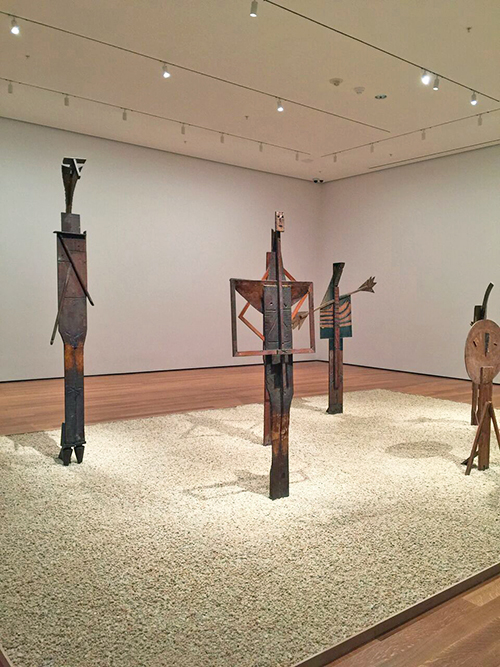 The Bathers – two times I was there, I saw a group of kids. They loved loved loved this – they recognized the faces and arms right away and they were totally entranced by the installation.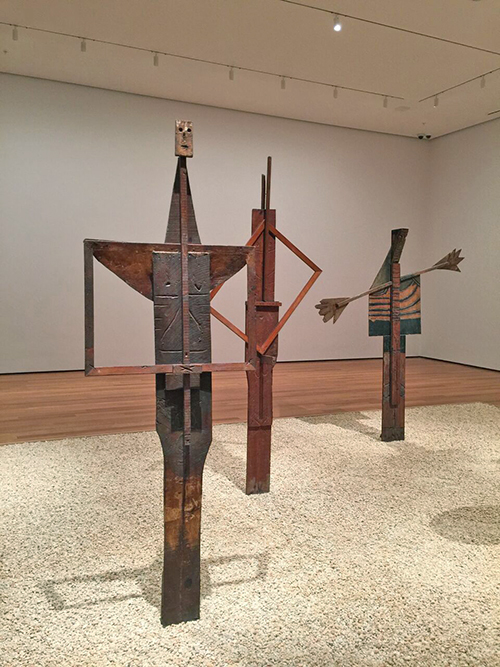 The Bathers: Man with Folded Hands ; Fountain Man; Woman with Outstretched Arms – Cannes 1956 – Wood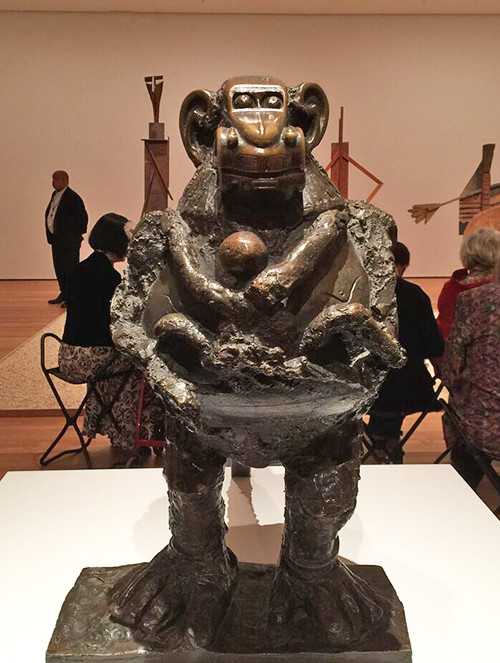 Baboon and Young, Vallauris, 1951, Bronze
Come on …this makes me laugh – this is awesome!!!! a car as the monkey head? I will never be able to look at a toy car again and not think of this!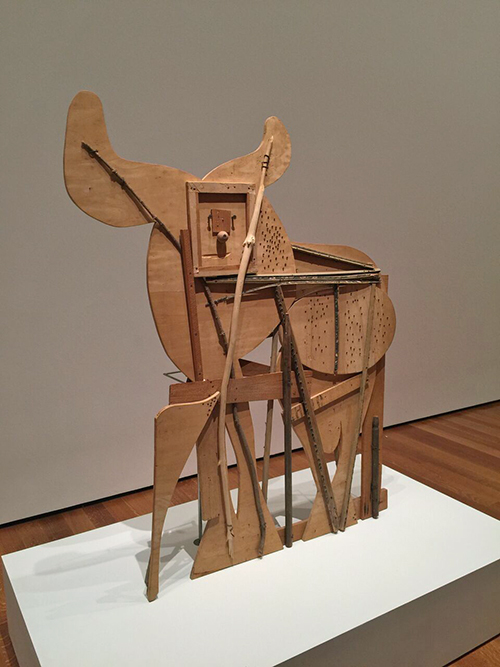 Bull, Cannes 1958 – Block board, palm frond, and various other tree branches, eyebolt, nails and screws, with drips of alkyd and pencil markings.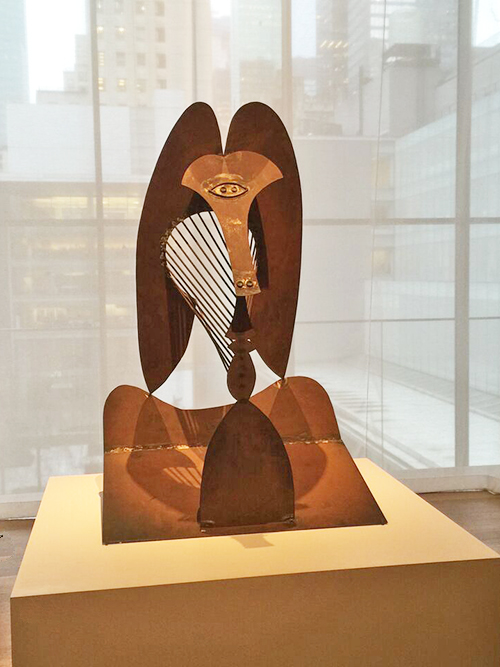 Maquette for Richard J. Daley Center Sculpture, 1964. Simulated and oxidized welded steel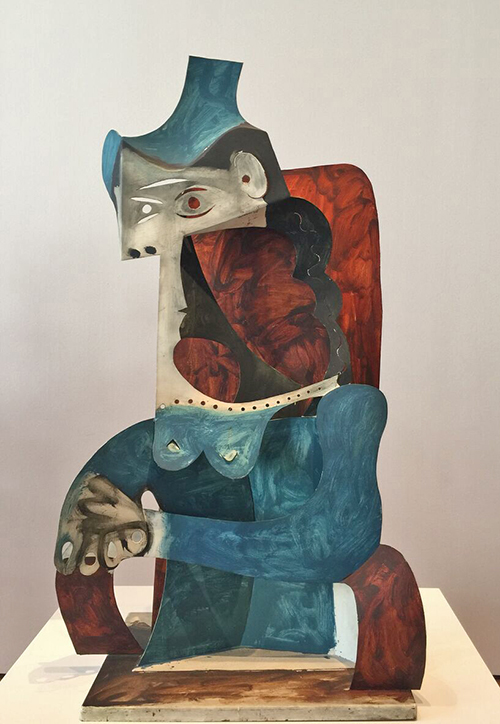 Woman with Hat,Cannes 1961. Painted sheet metal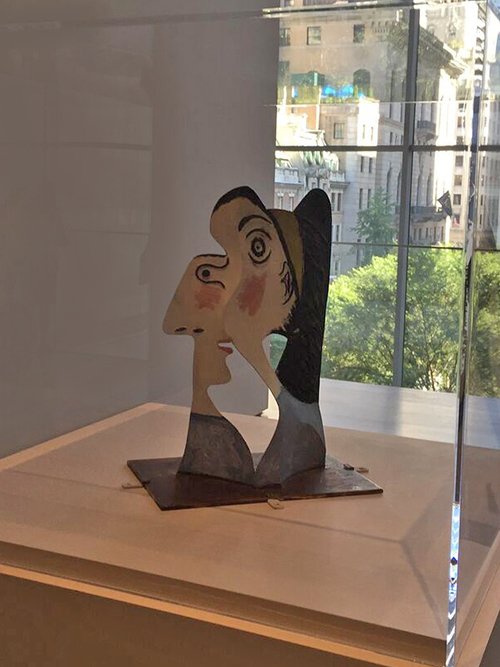 Head of a Woman, Mougins, 1962. Painted sheet metal and iron wire.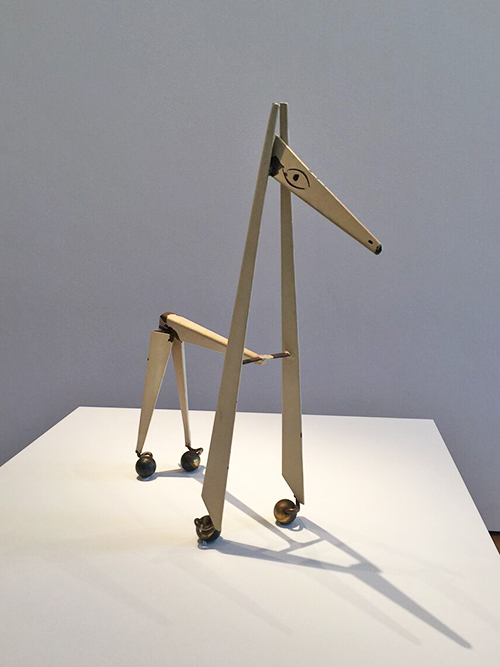 Little Horse, Vallauris, 1961. Painted metal with wheels.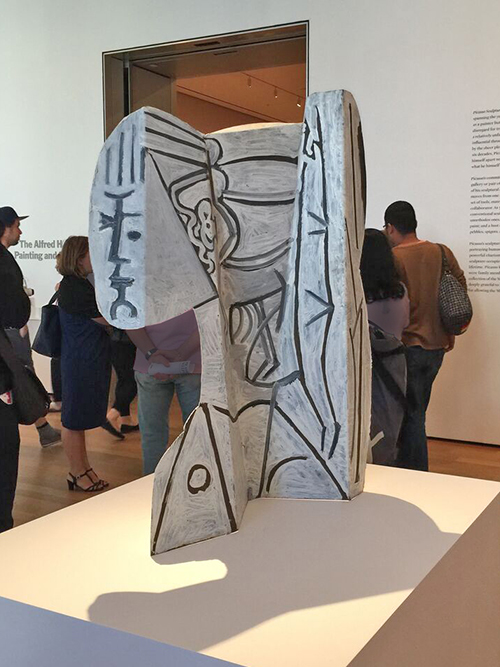 Sylvette, Vallauris 1954. Painted sheet metal.
What struck me the most was really how Picasso constantly changed his medium, his style and just totally indulged into the next and explored it, made it new and exciting! Looking at all the different work I felt super inspired and couldn't wait to go home into my studio. Furthermore, I told people I took to the exhibition that this is exhibition feels like a therapy – it makes you happy and smile and just leaving in a very good mood. Yes- not the most art criticy en vogue thing to say, but you know…I think Pablo would have approved ;)
If you are anywhere near NYC and can make it before February 7th, 2016 to MoMA – RUN! Do it – don't wait!
Hope you enjoyed the little art stroll!