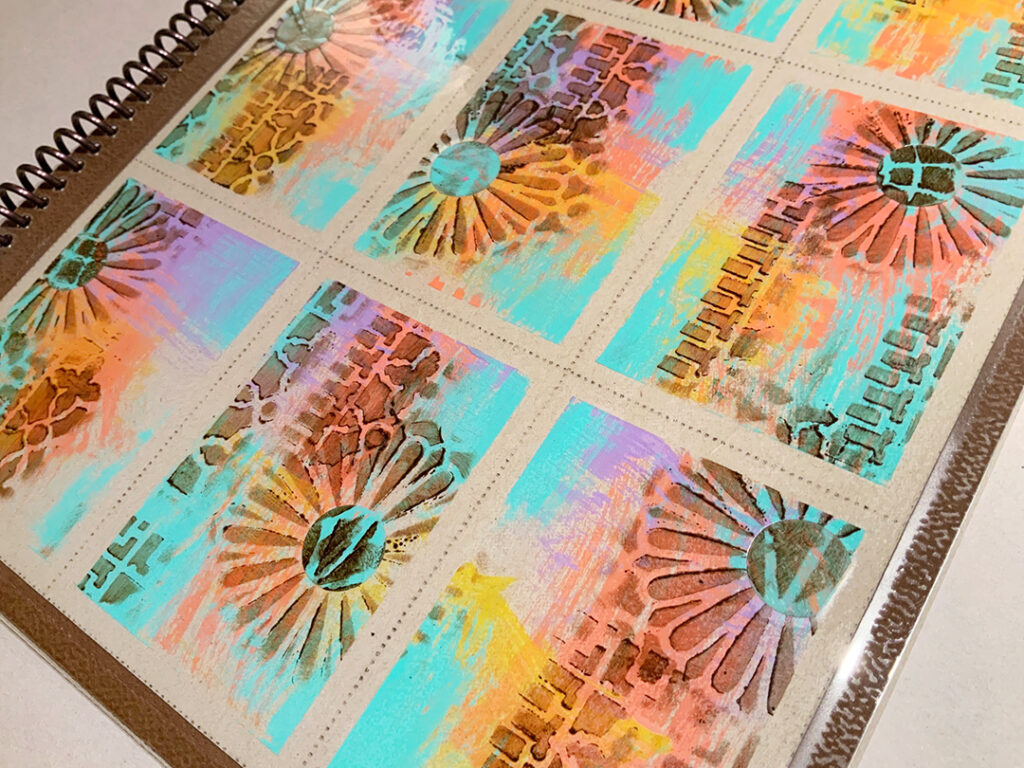 How do you store your collection of ATCs? If you're playing along with the Creative Squad this month and making ATCs (Artist Trading Cards) to exchange with friends, how about taking a cue from Creative Squad member Judi Kauffman. She created a beautiful ATC Album using my ATC Mixup stencil to store and show off her growing collection.
---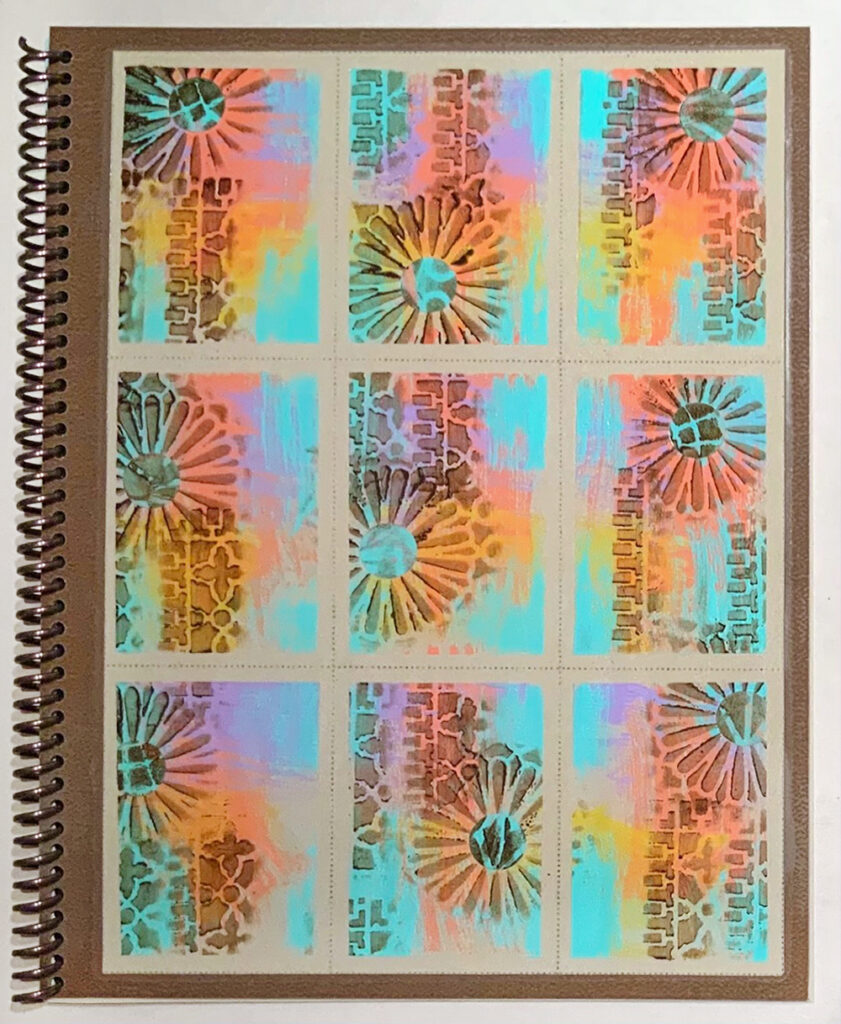 I liked the sheet of ATCs that looked a lot like faux postage so much that instead of cutting it apart I laminated it onto a sheet of 8.5×11 cardstock and coil-bound it with enough cardstock-weight pages for a swap that the Creative Squad has in the works. Each page holds 4 ATCs in baseball card pockets with plenty of space for writing the name of the maker(s), date, and other notes and info.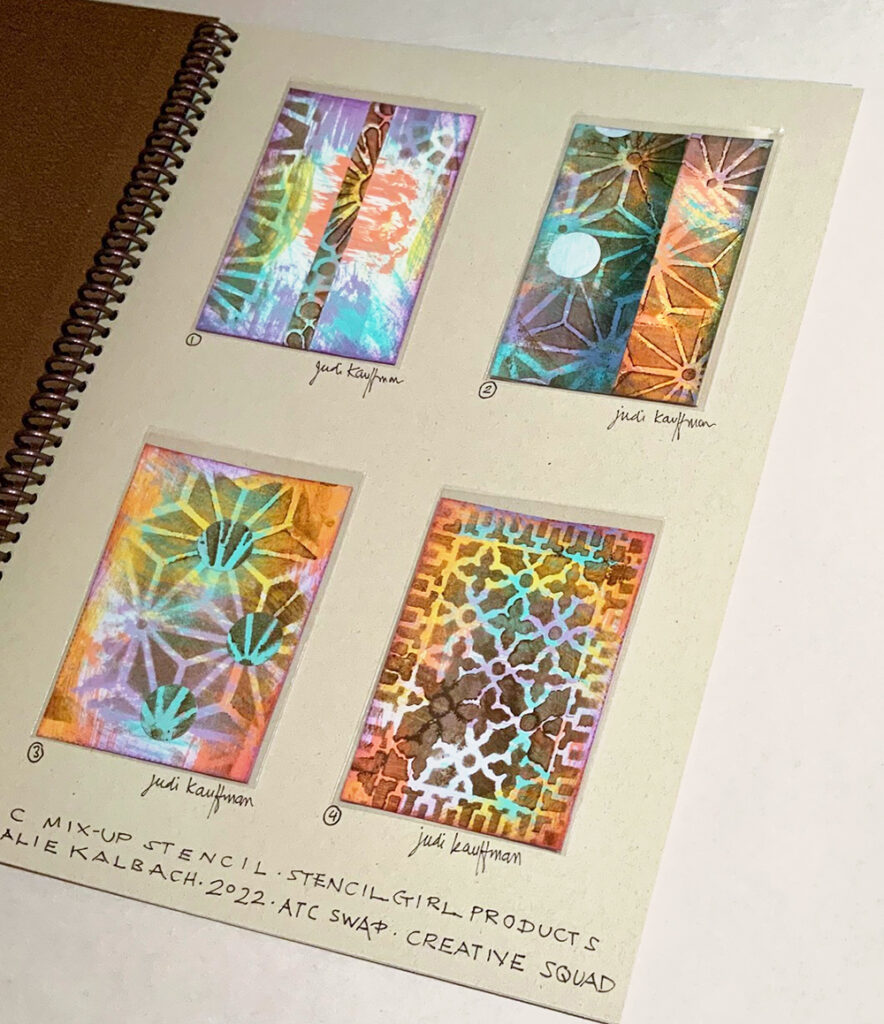 ---
Thanks for sharing Judi – we hope you fill that album!
You can find all of my stencils in my Online Store. Here are some of the supplies that Judi used: