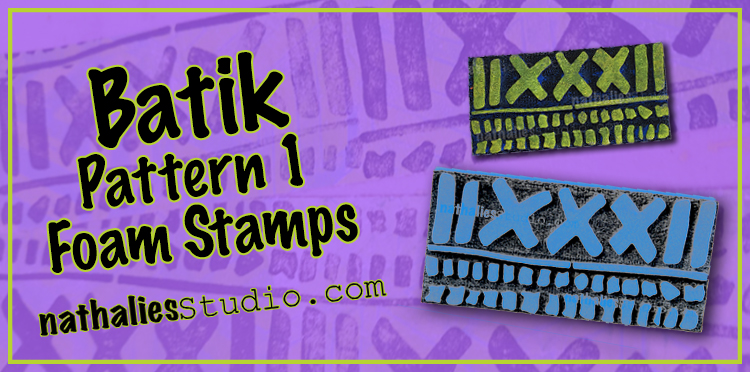 One of my favorite things about all of my Batik foam stamp designs is that every stamp has a few things going on. You can use the whole thing, but you can also just use one element if you need some interesting patterns or marks. My Batik Pattern 1 stamps are no exception, whether you reach for the full sized Batik Pattern 1 or the Mini Batik Pattern 1 version. Sometimes I need some border elements and the bottom half of the stamp is a go to. Other times I want a bold statement and I need some X's to "mark the spot" so to speak.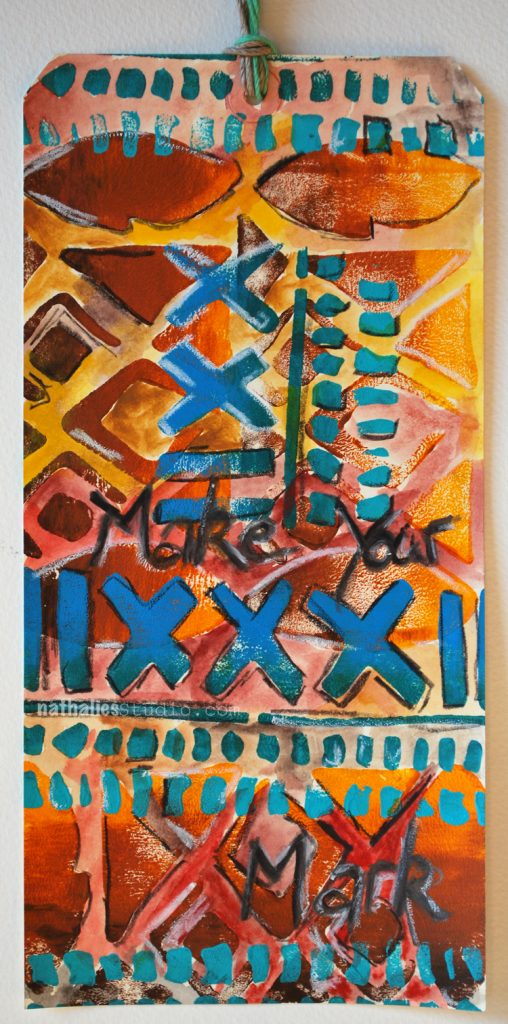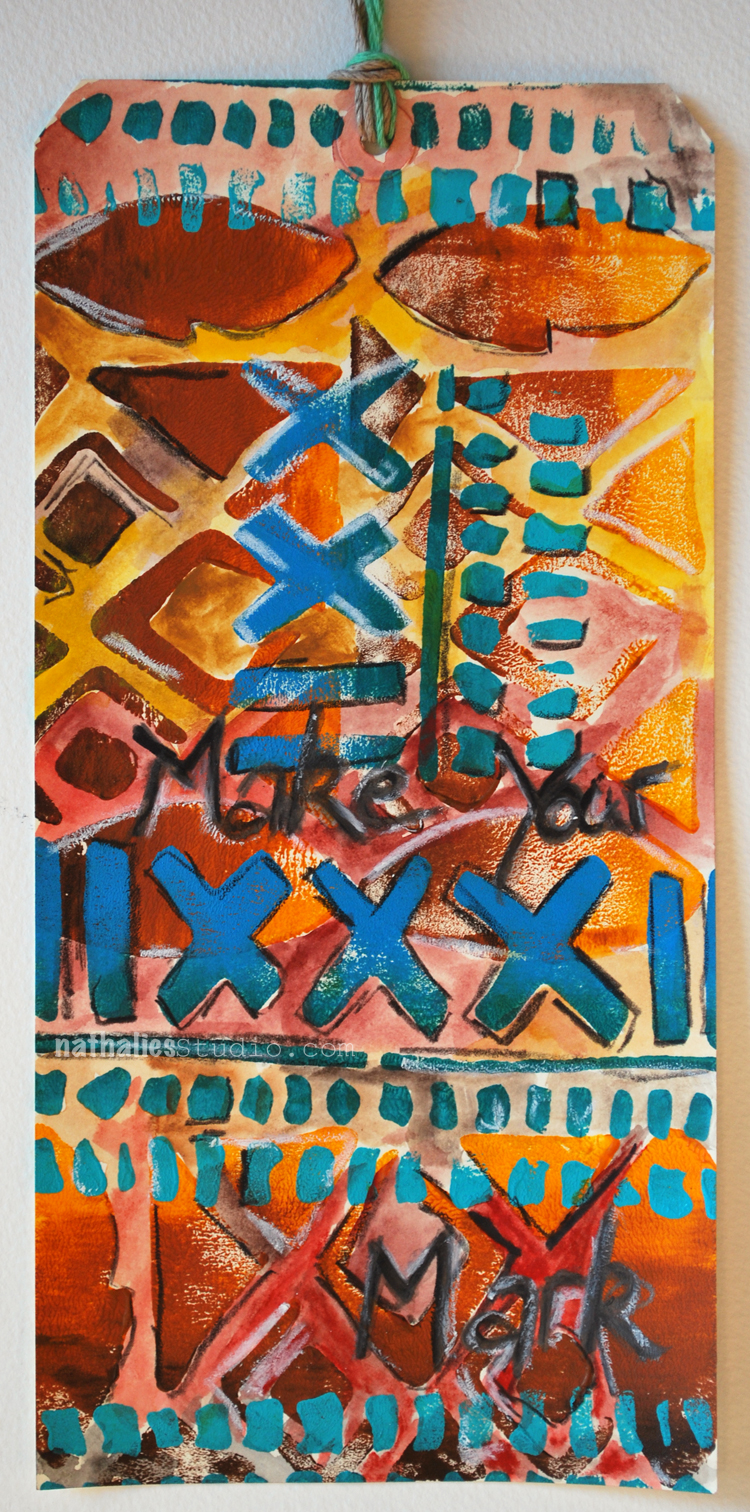 Above all else, I reach for the stamp because it's so versatile for mark making. Especially if you don't stamp the full stamp perfectly, and you weave it into your layers, you can suggest all sorts of stuff like maybe it is hinting at hash marks, tallying, or keeping some sort of record.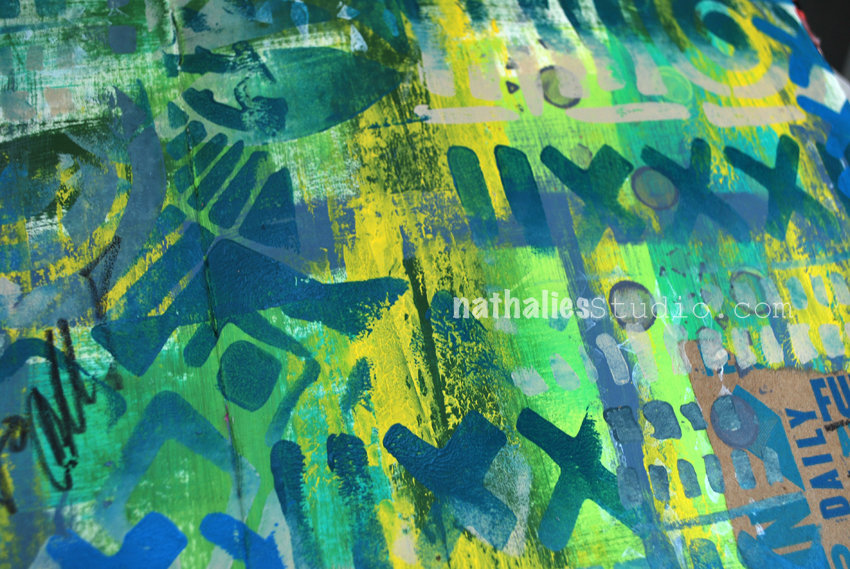 Even though it looks bold at first glance, Batik Pattern 1 doesn't have to be the focal point. Use a mellow color and it can blend in with layers and add to the complexity of your image without stealing the show.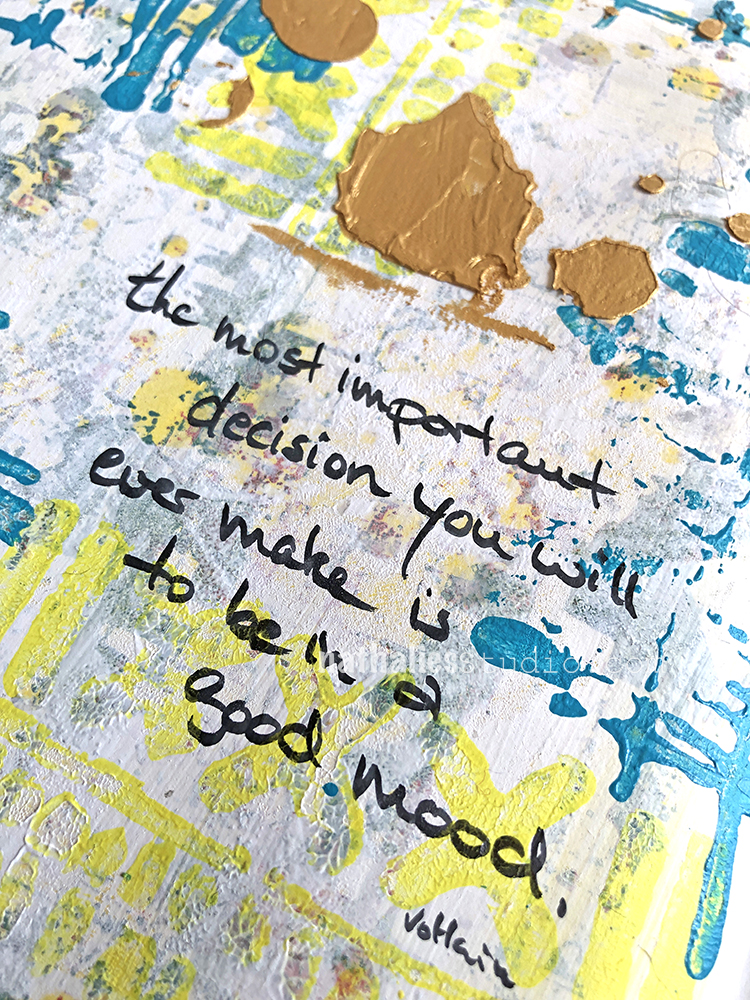 It layers up nicely with other foam stamps or in keeping with a love theme, my Love Tag and Love Knots rubber stamps. The abstract marks of the pattern can blend in with backgrounds.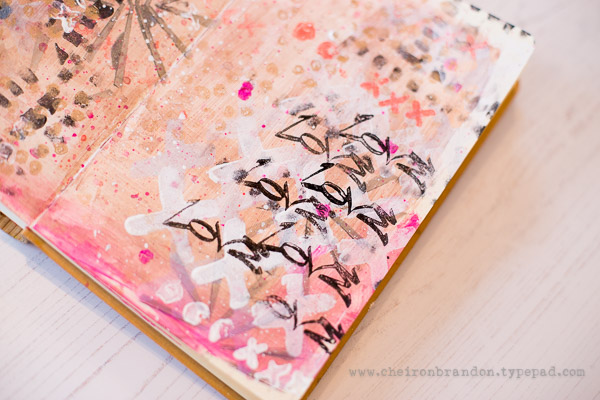 But if you do want to call attention to the design, I totally recommend adding some embroidery to highlight it. Whether you follow the design exactly…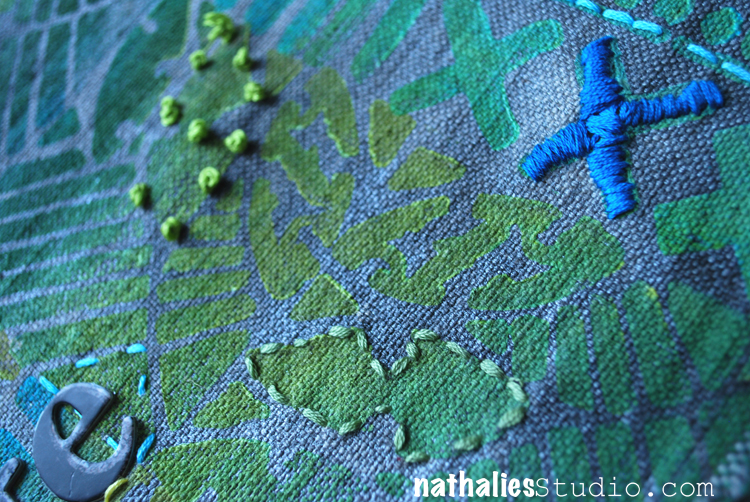 Or maybe just use it as a jumping off point.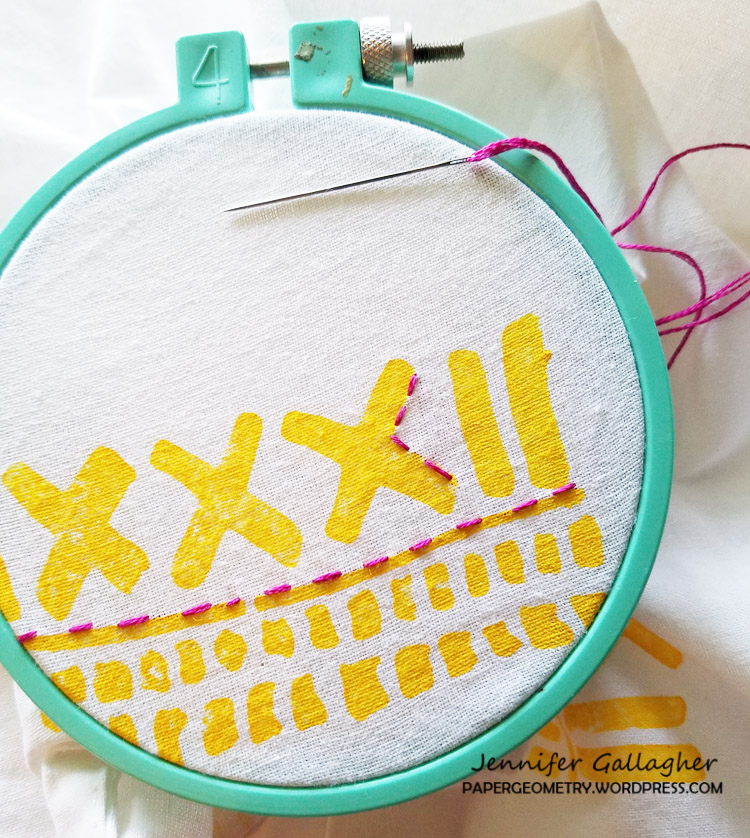 So grab your Batik Pattern 1 foam stamp or the cute Mini version, and get stamping – on fabric, in your art journal, or somewhere else that calls to you.
Here are some of the supplies used in these projects: