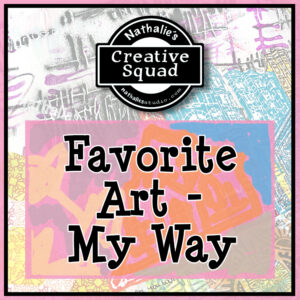 Hello from my Creative Squad! Today we have a mysterious and serene art journal spread from Maura Hibbitts using my Art Deco Fairview, Batik, and Tokyo stencils and my Fairview Fan rubber stamp for our new theme: Favorite Art – My Way – Look at a favorite work of art and create something inspired by it, drawing from the colors, shapes, subject matter, feeling etc. that strikes you most when you look at it.
---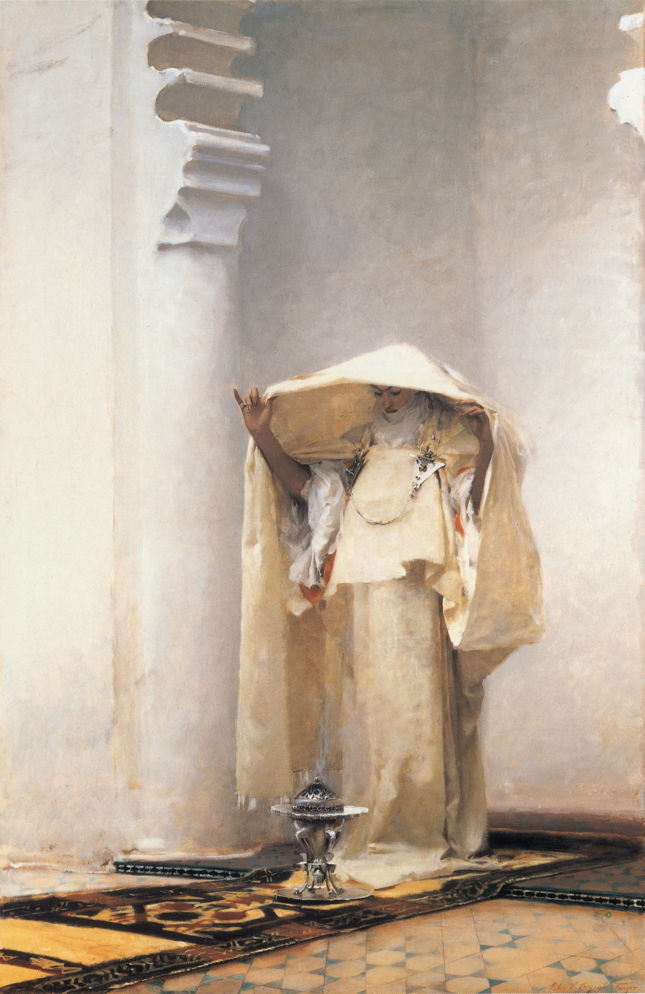 For reasons I don't completely understand, I've been drawn to "Smoke of Ambergris" by John Singer Sargent, since I first saw this painting in a museum. Usually, bright colors call to me, but this painting is soaked in neutrals. Maybe it's the hints of far off lands seen in the echo of architecture and floor tile. Maybe it's the feeling of serenity as the woman lifts her veil over the brazier. There is a mystery here that is both simple and complex, an insight into another time and place, that intrigues me.
I began by brushing chalky grey gesso up and down my art journal pages, leaving some open areas. Next, I added a layer of translucent white paint, again using vertical strokes, to mimic the vertical lines in the painting. I also felt like this created the hint of shadows.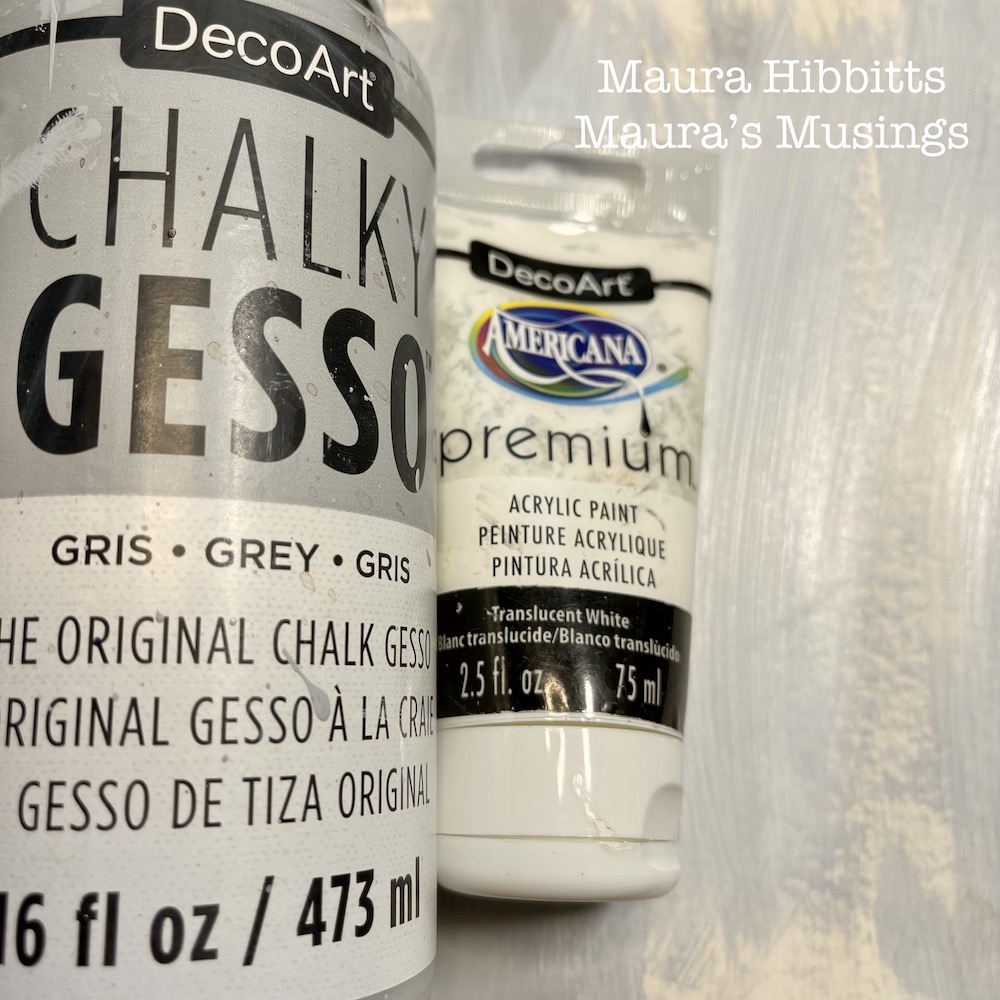 I added a stenciled layer to the dry background using Nat's Tokyo stencil and pale gold paint. I like to use a cosmetic sponge for this step, and you always want to use a light touch with the paint to keep the design crisp.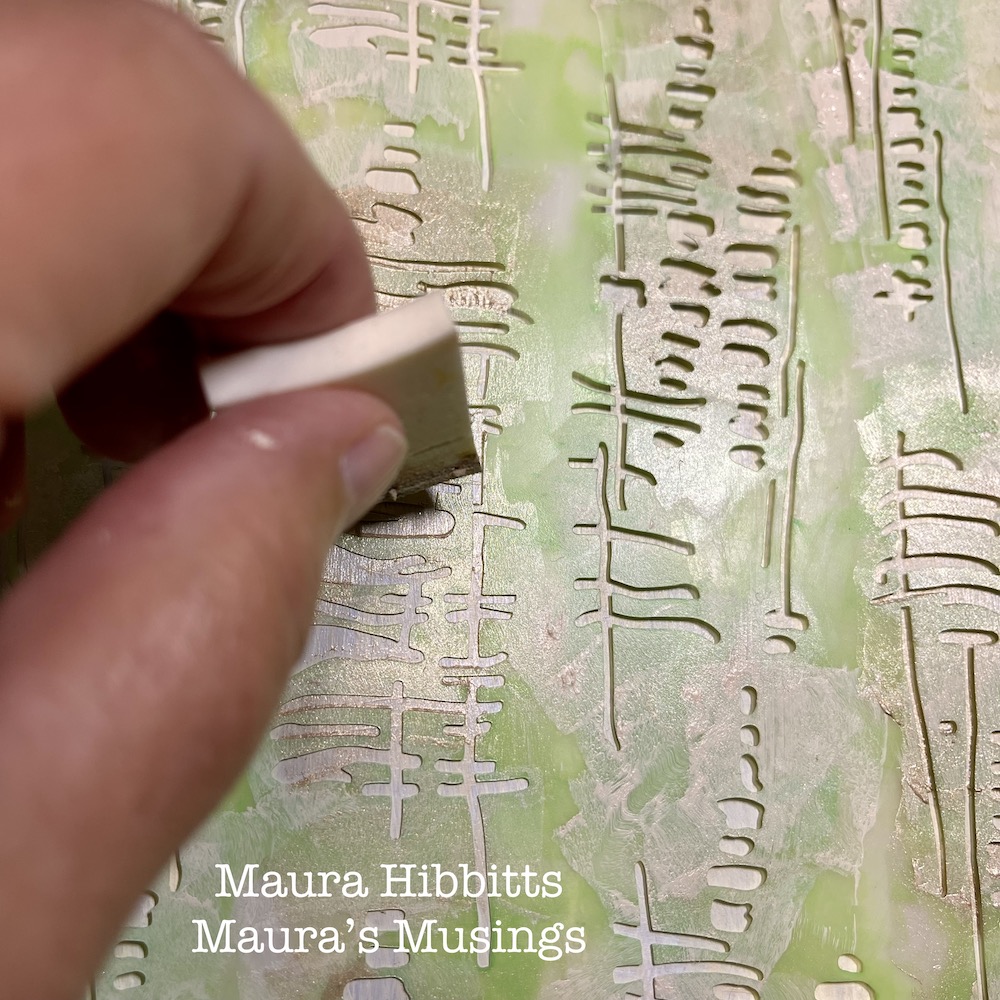 Next up, another stenciled layer. This time, I used Nat's Art Deco Fairview stencil and a blend of titan buff and burnt umber paints. The layers are building…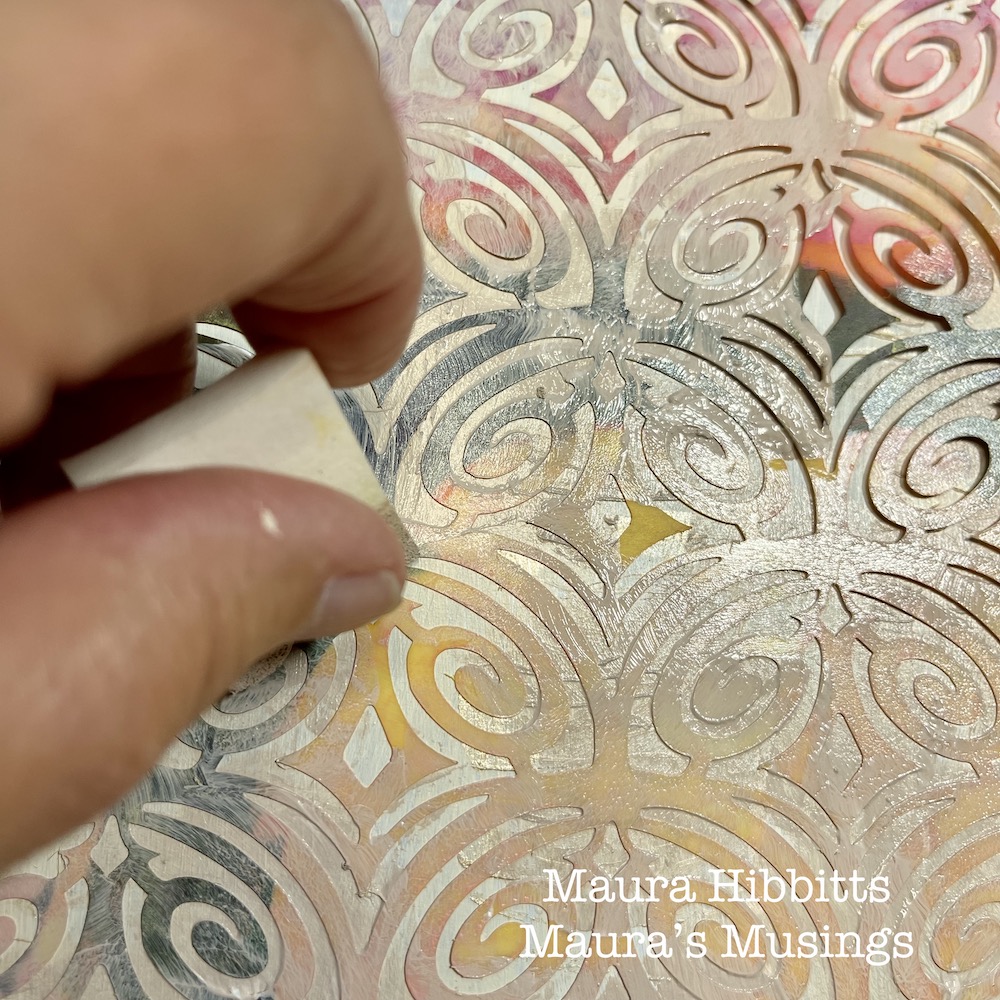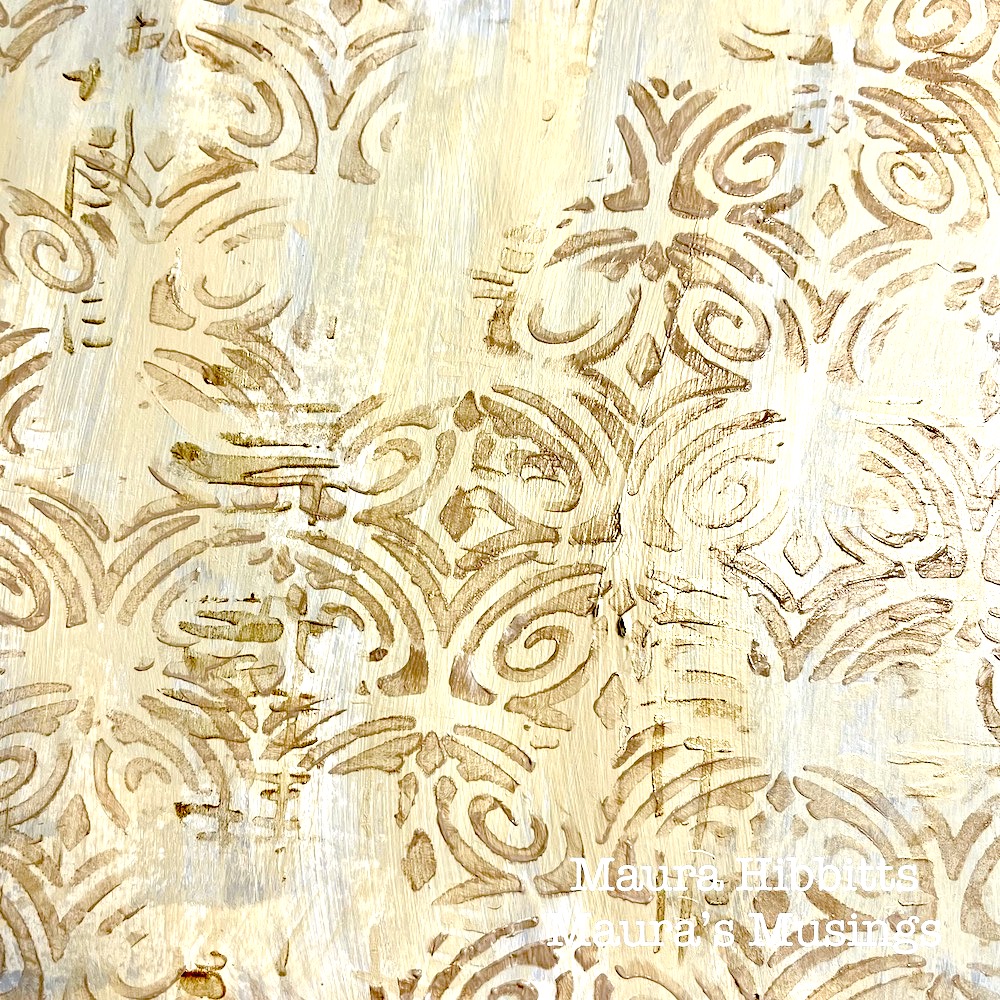 Cut a figure out of a magazine or catalog and adhere to the page using collage medium. I added a word sticker over a label on the clothing. I chose this particular figure for the neutral clothing.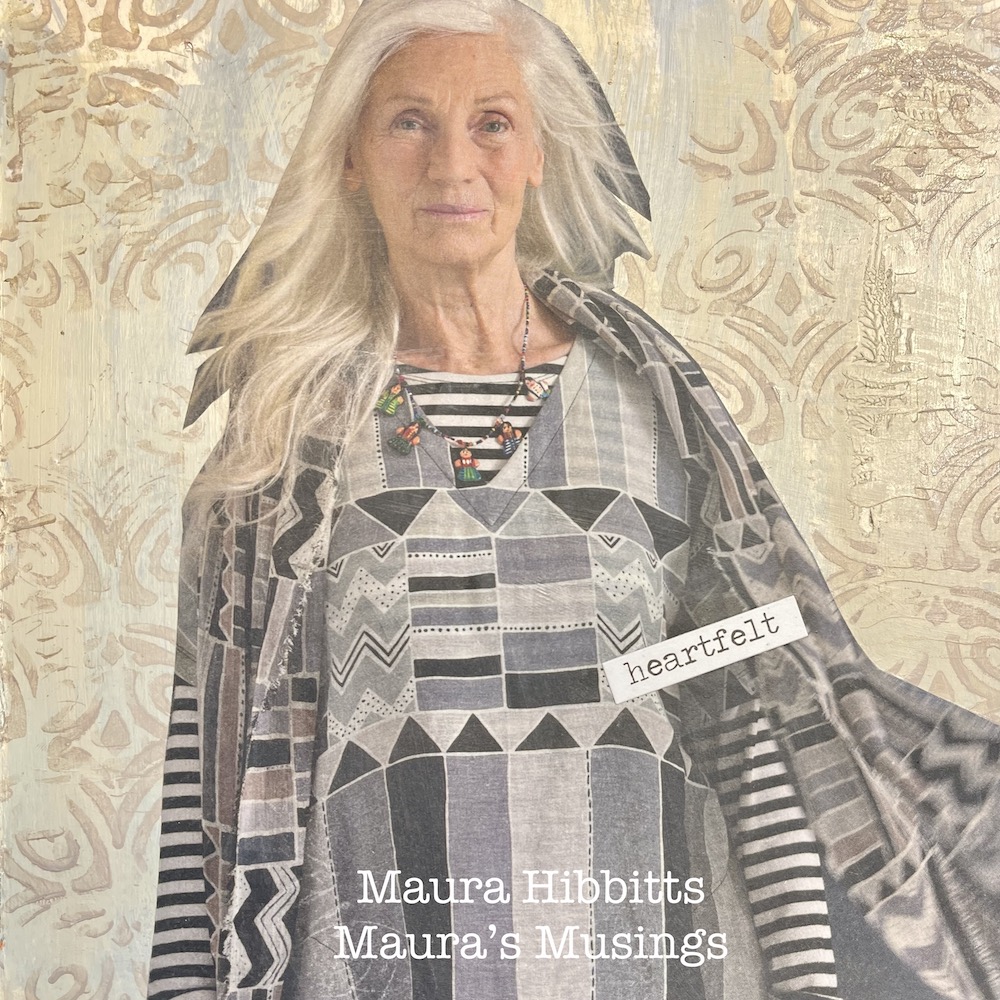 I added a bit of stenciling to the dress using Nat's Tokyo stencil and titan buff paint.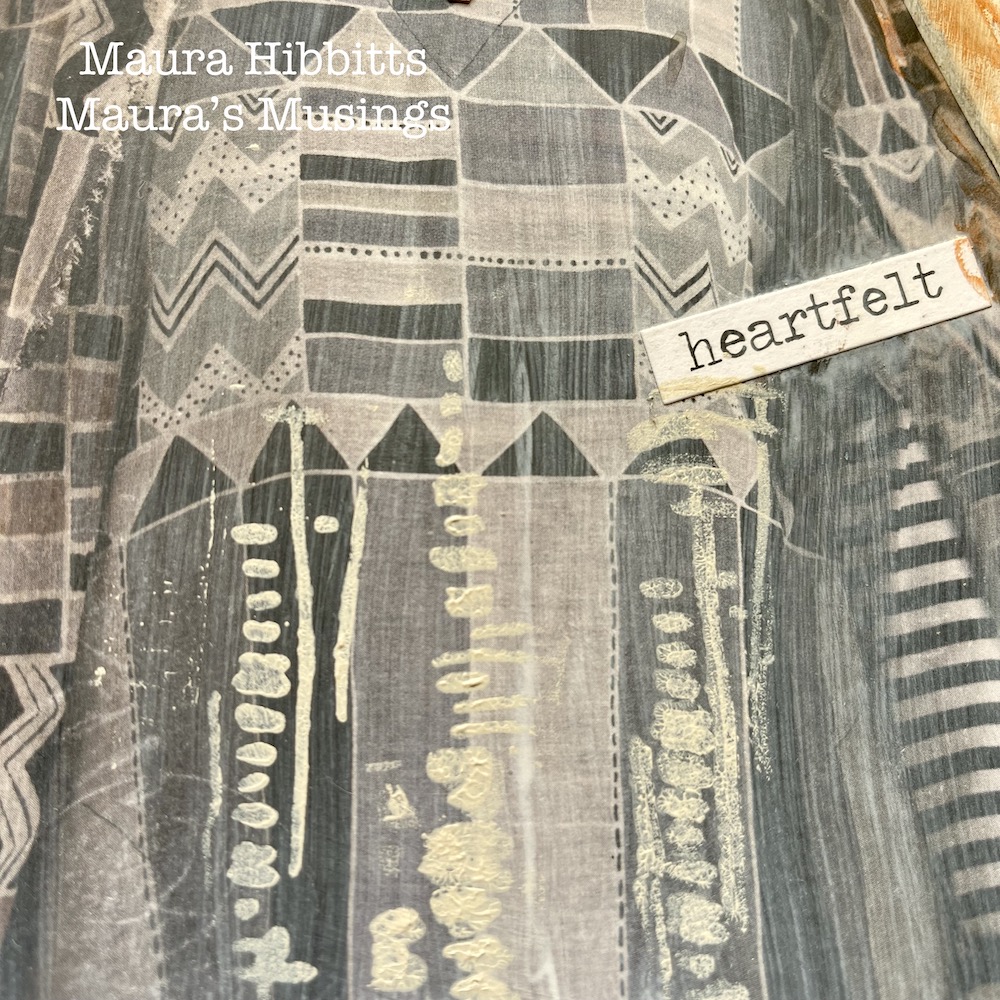 On a piece of watercolor paper, paint it with titan buff and let dry. Next, stamp Nat's Fairview Fan stamp onto it, using ground espresso distress ink (or any brown ink).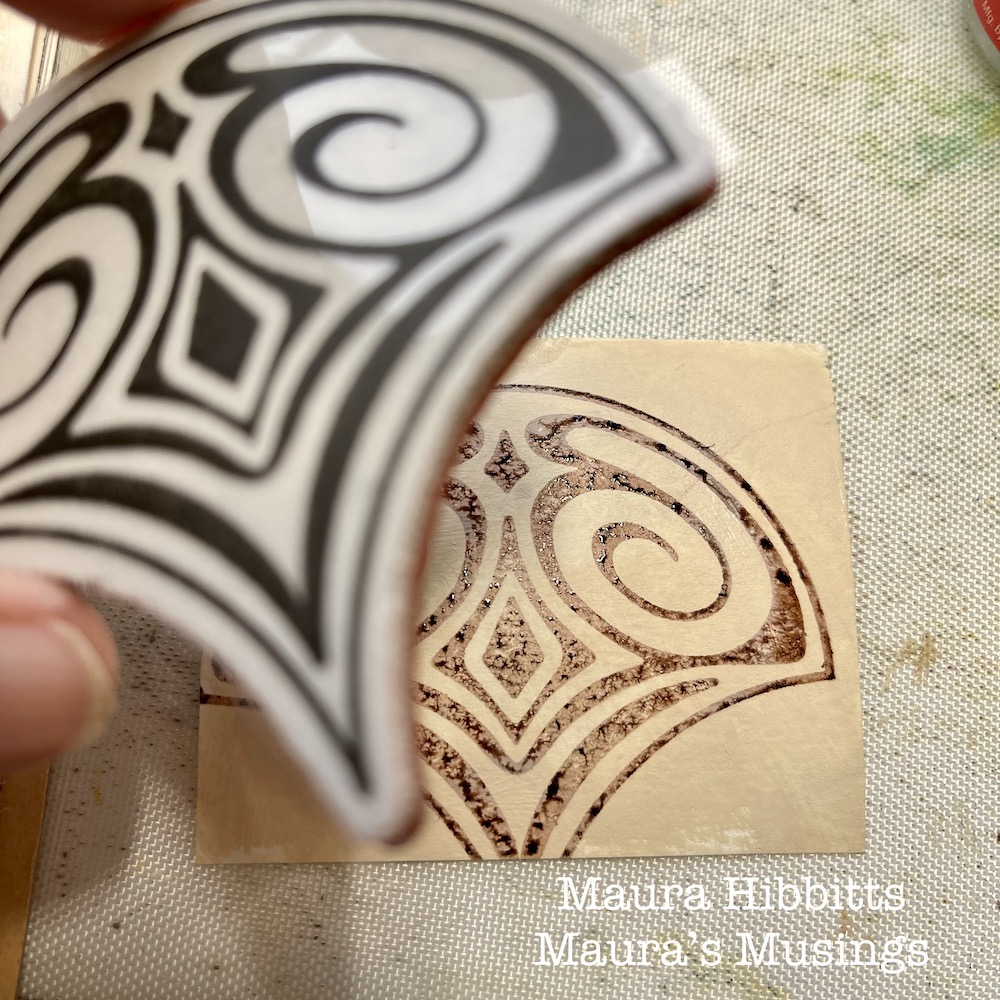 Smudge quinacridone gold paint around the figure and let dry. Edge the figure with a graphite pencil, then use a water brush to create a shadow.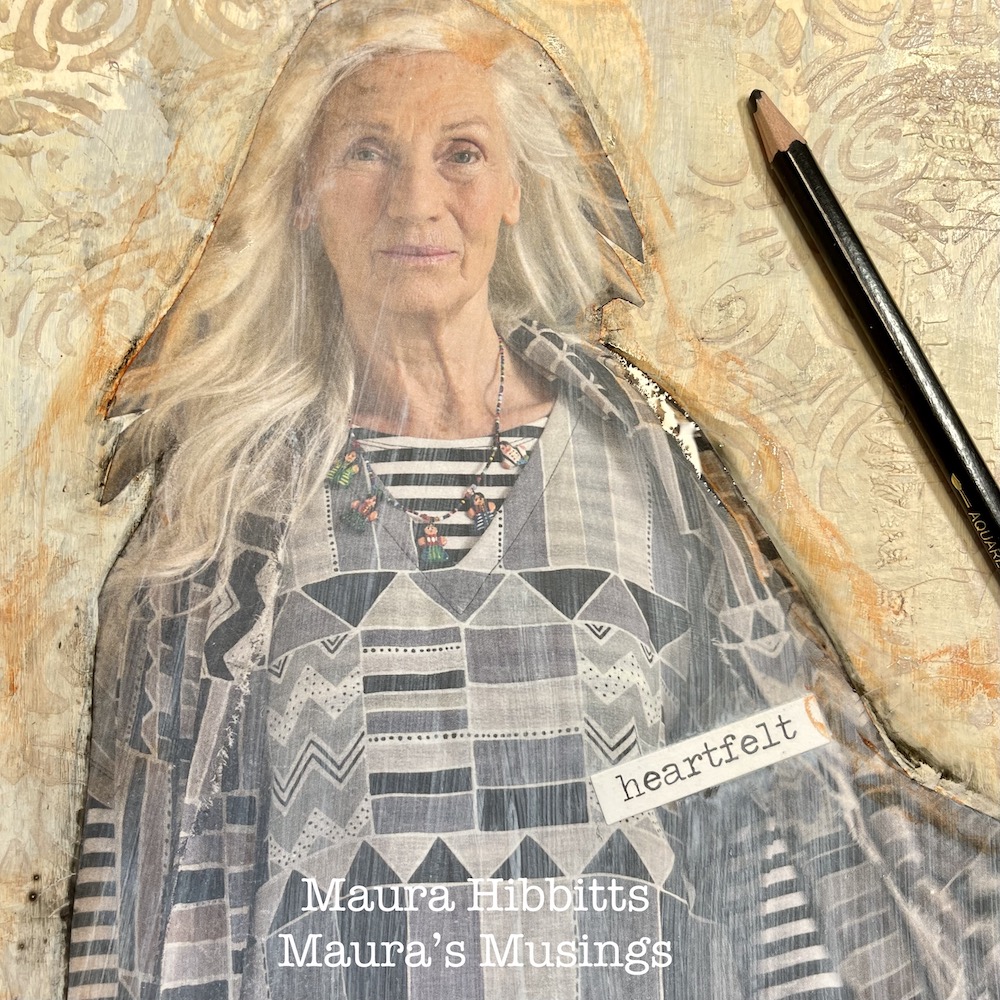 Add three vertical stripes on the opposing corners of the pages with Nat's Batik stencil and quinacridone gold paint.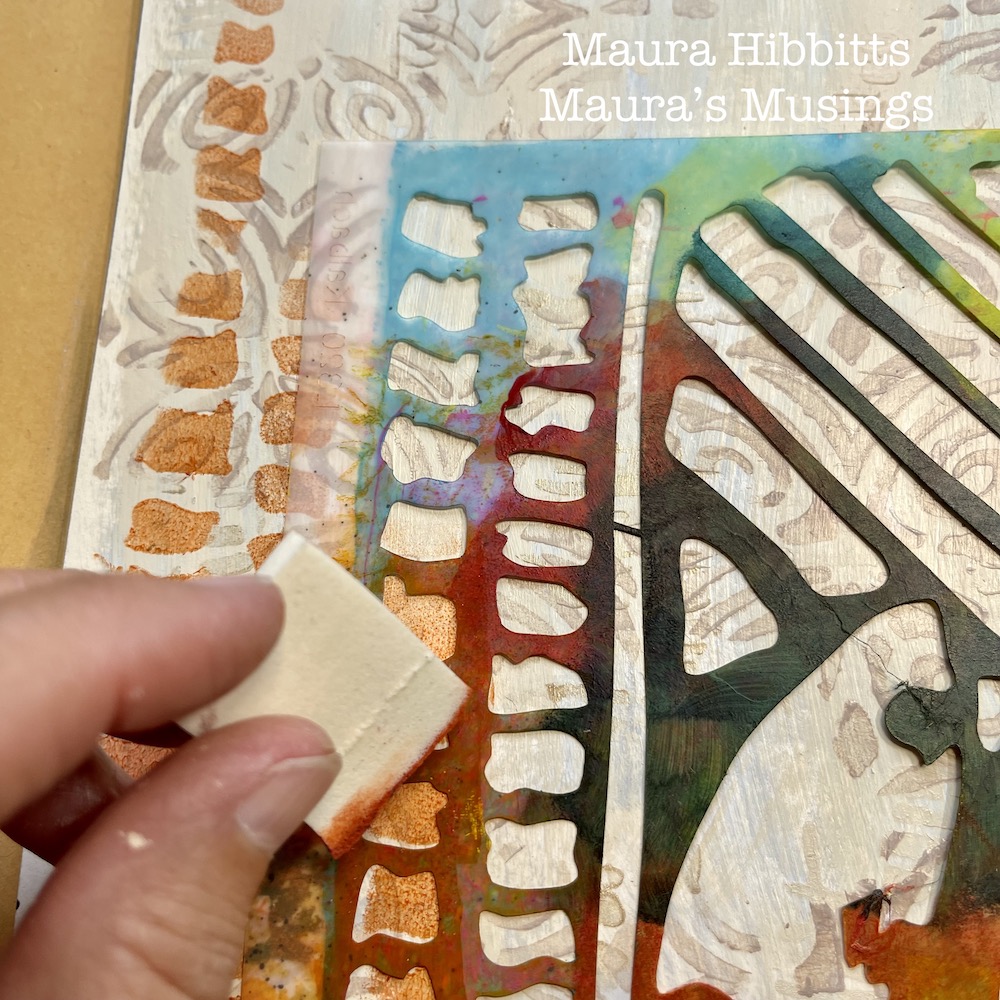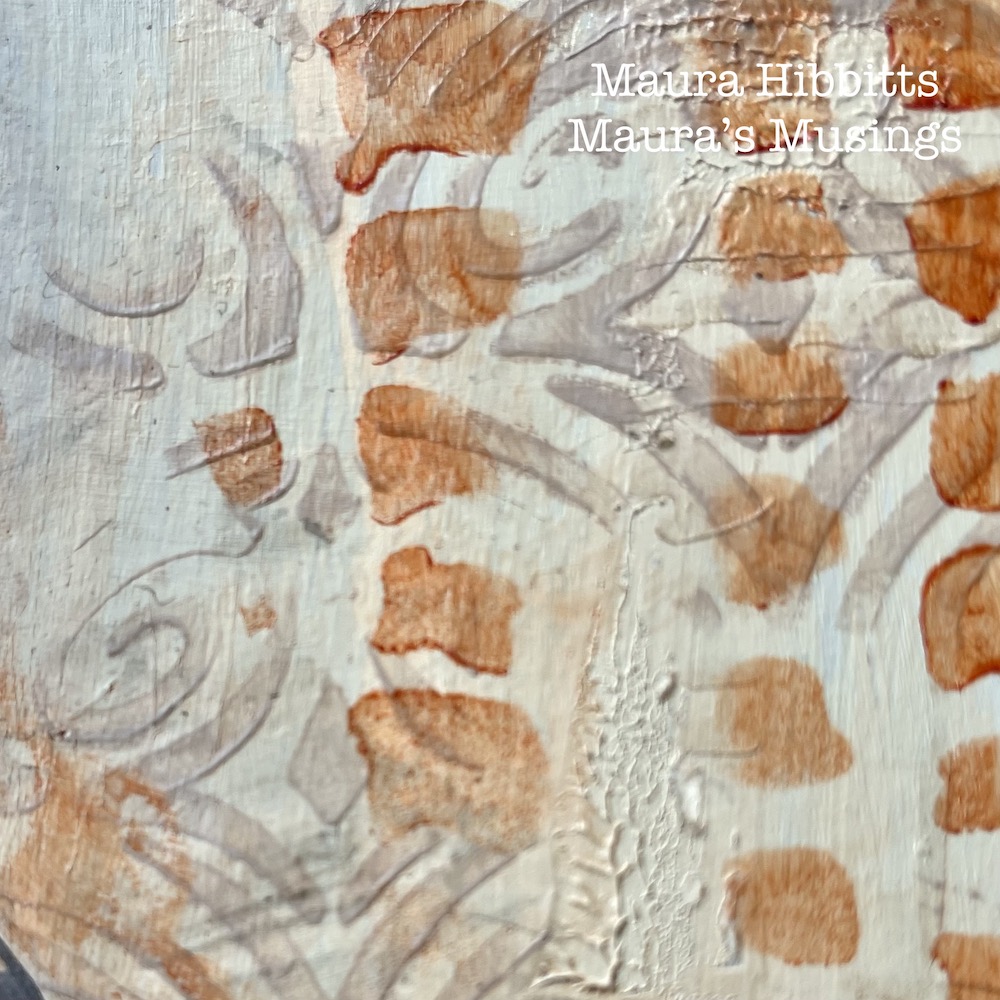 Cut the stamped image into a hat to represent the veil in the painting. Also add a portion to the dress.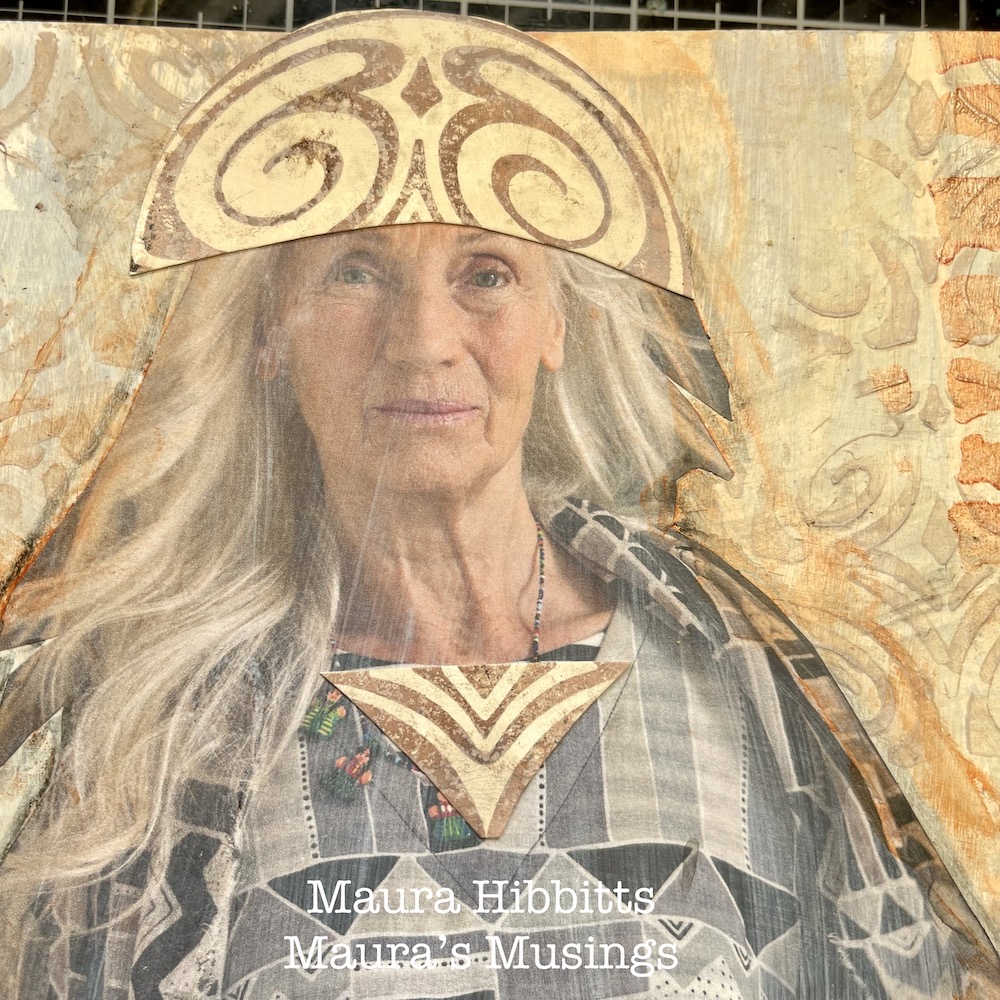 Hand letter some words to the open page with a brown Posca pen. I chose the words "A sense of mystery in our daily life." I feel the mystery in the painting "Smoke of Ambergris", but also sense this is a ritual for the woman in the painting. I wanted to echo the neutral tones of the painting and vertical lines, as well as bringing in a hint of the east into my art journal. Get inspired by a favorite piece of art and create! Maura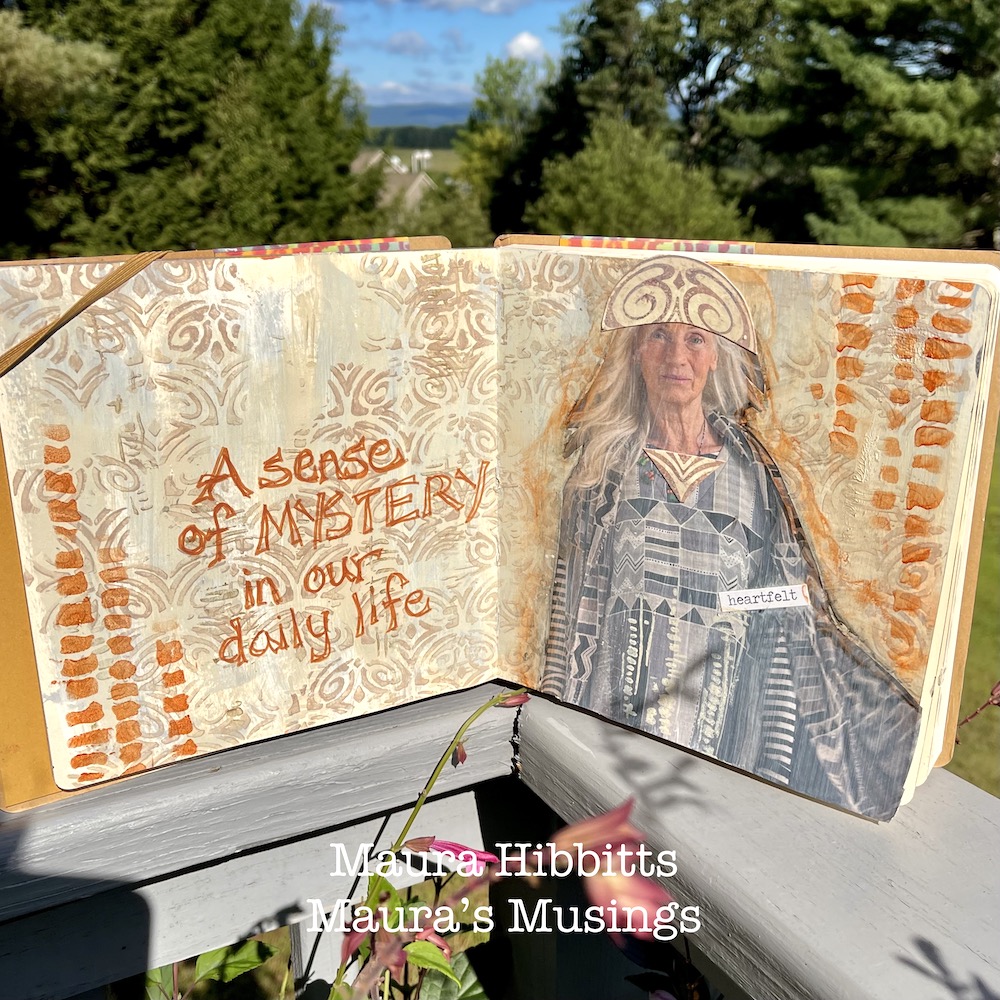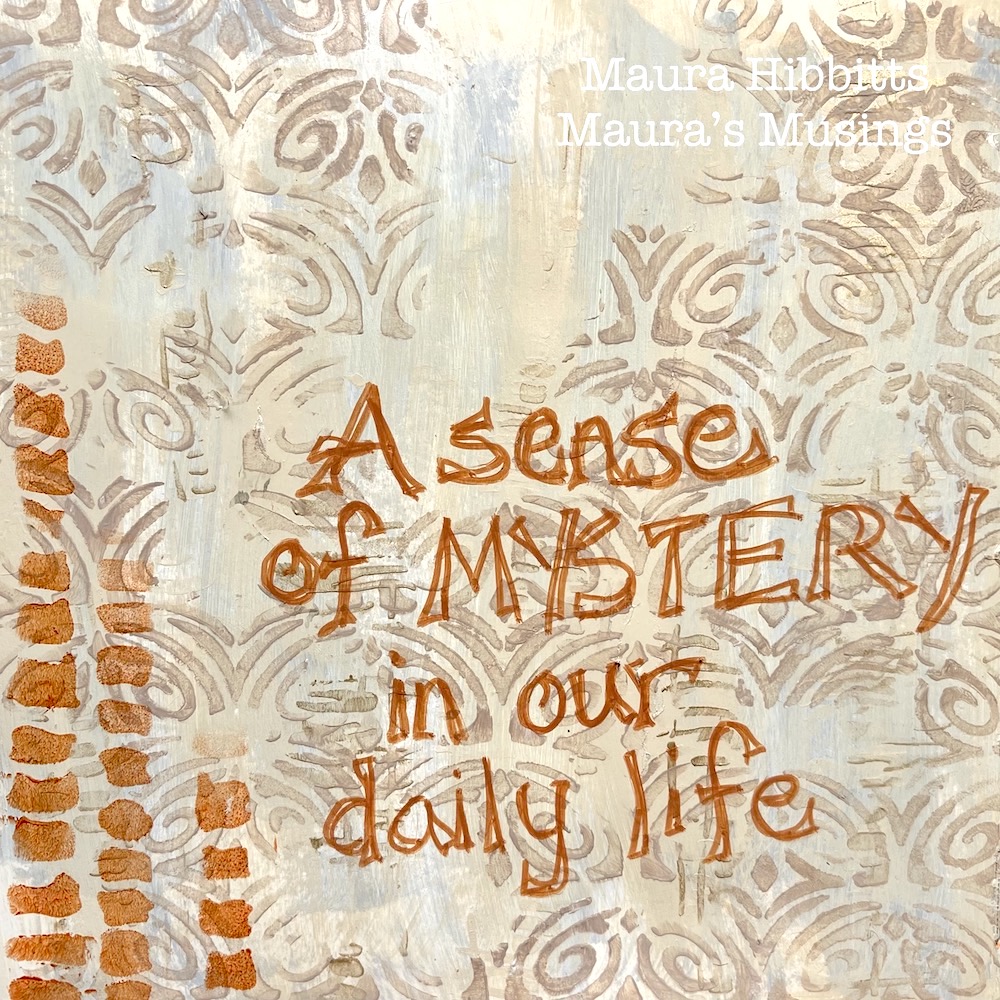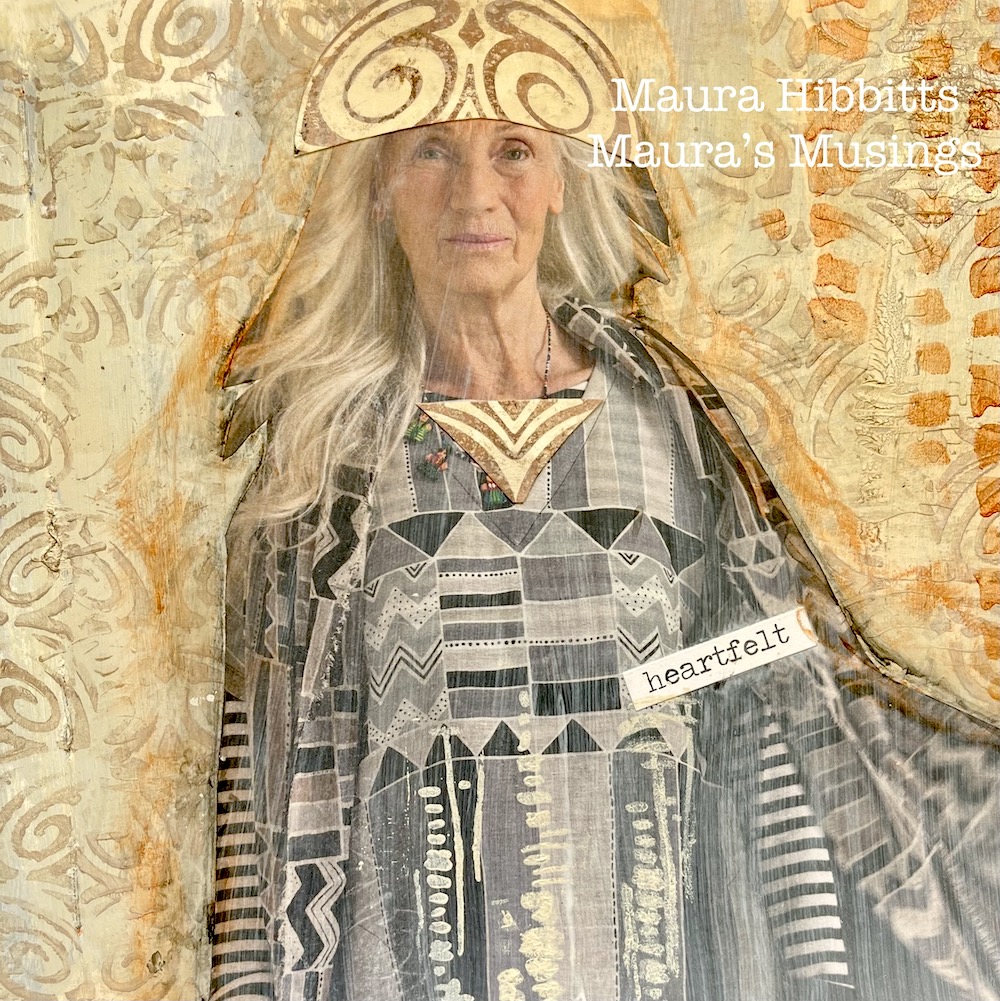 ---
Thank you Maura! I love that painting too and how you interpreted the color palette and elements is very pleasing to the eye :)
Give it a try: you can find all my Stencils and Rubber Stamps in my Online Shop and in addition to her magazine image, here are some of the supplies Maura used:

Looking for more projects? Follow the Creative Squad on Instagram here.