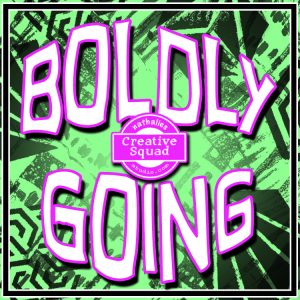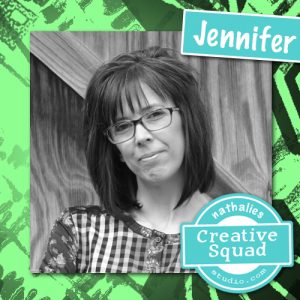 Welcome to a post from the Creative Squad! Today we have an art journal page from Jennifer Gallagher that will inspire you to work more boldly and intuitively. She is using my Clam Hex and Signals foam stamps and this month's theme: Boldly Going – Go BOLD with color or pattern this month and really make something that is packed with visual POP! This is no time to be subdued or subtle. Go Bold!!!
---
This month we are "boldly going" while creating with n*Studio products. To me being bold means making artistic decisions quickly and going with my gut. I try to shut down the negative voice inside and create almost intuitively. While creating this art journal spread I made quick decisions about colors and patterns and just went with the flow. Let's get started!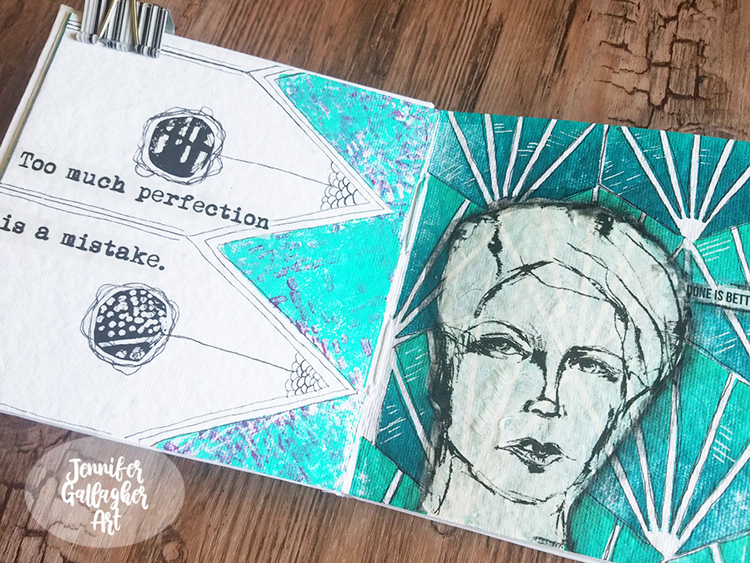 I began on the right side of my journal spread by penciling in a grid with my Clam Hex foam stamp. Having a grid determined before hand makes the stamping quick and easy.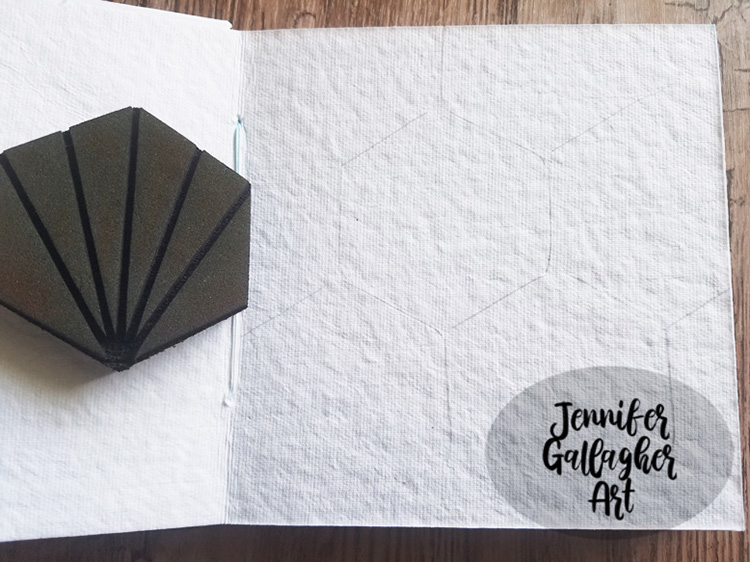 I wanted to stamp with a gradient of two colors. I have applied bright aqua green and phthalo turquoise acrylic paint on a gelli plate and brayered it out and applied it to my foam stamp. I then pressed my stamp down in accordance with my grid across the entire page.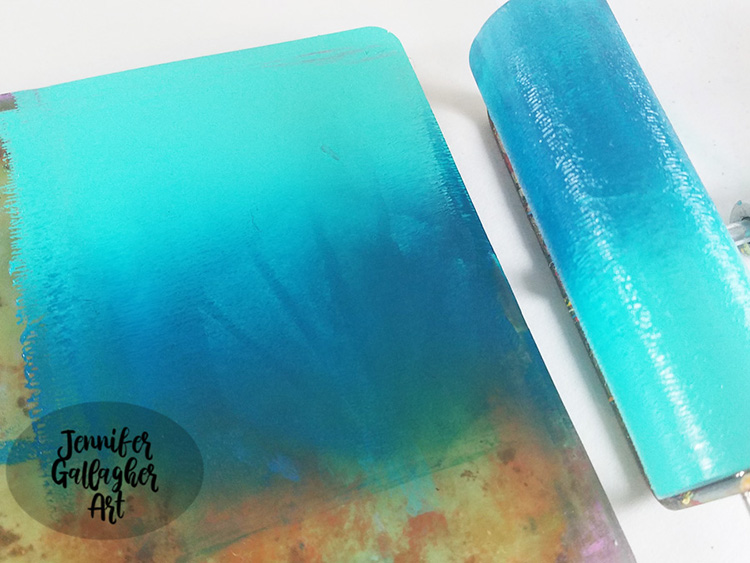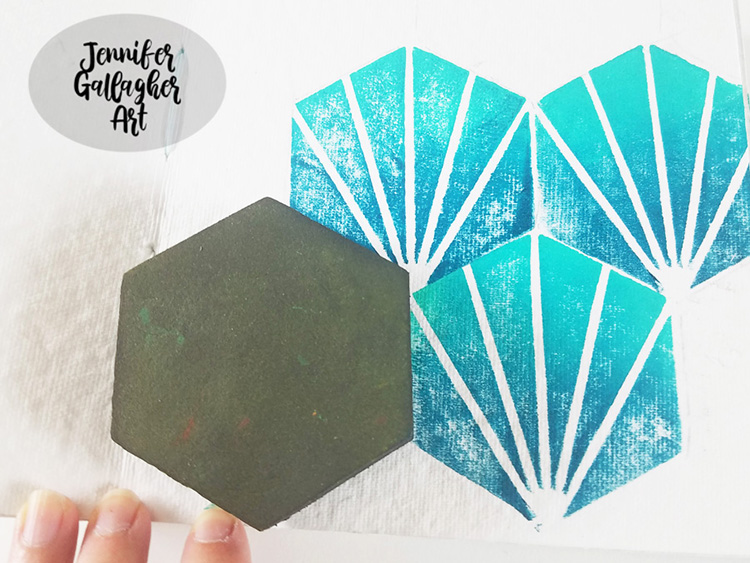 Next, I brayered bright aqua green acrylic paint onto a three inch triangular shaped gelli plate which I fixed to an acrylic block. Then I brayered quinacrodone magenta acrylic paint onto Nat's Signals foam stamp and pressed that onto the triangular plate. Lastly, I pressed the plate down onto the right side of the left page, down the length of the page.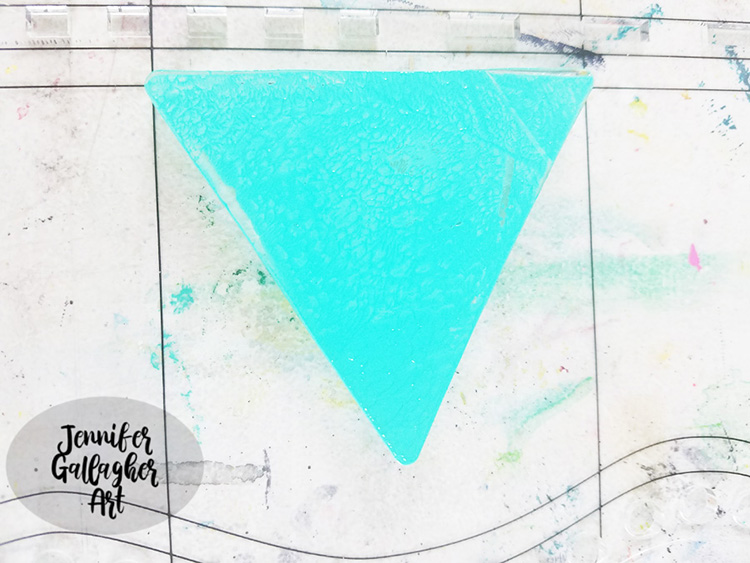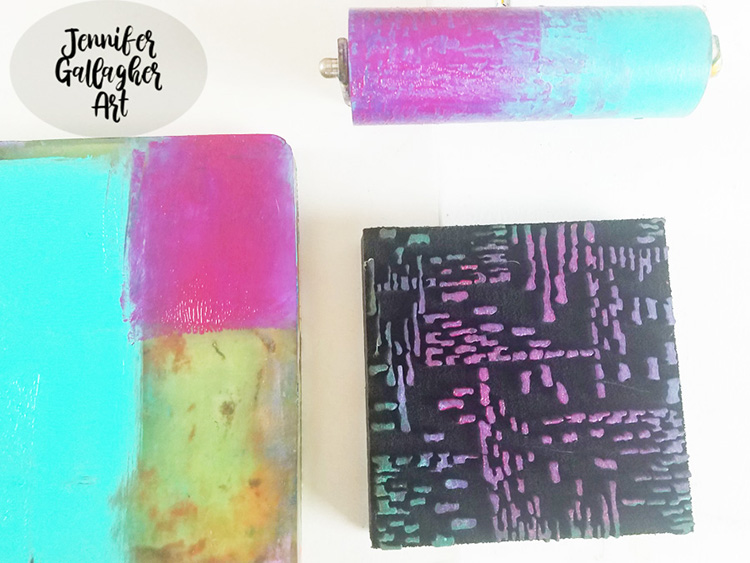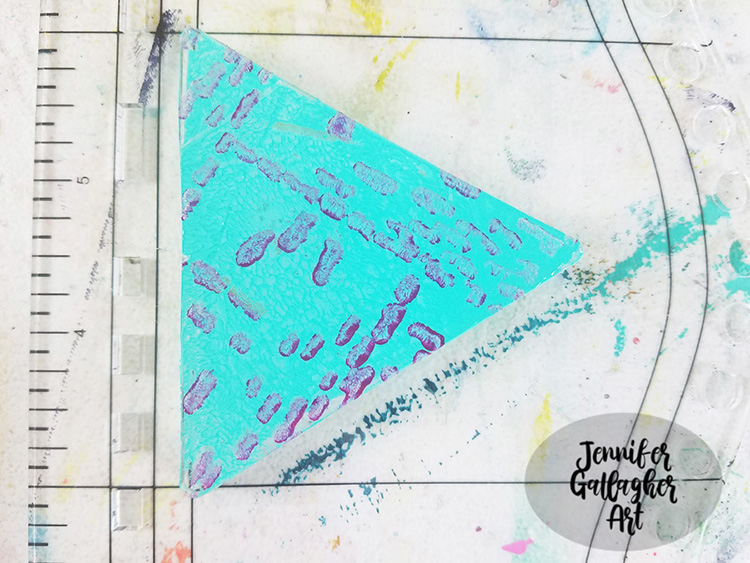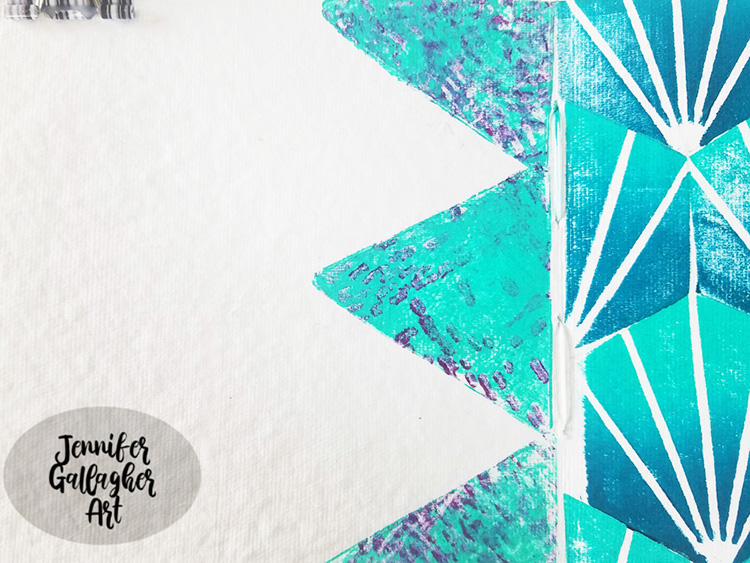 I decided where I wanted to place my tissue paper face and laid down a light layer of white gesso in that area. This helps the image to pop off the page. Then I adhered it and two tissue paper circles on the left side of the page with matte medium. Using a black and white gelly roll pen, To add a little extra interest, I doodled on both pages.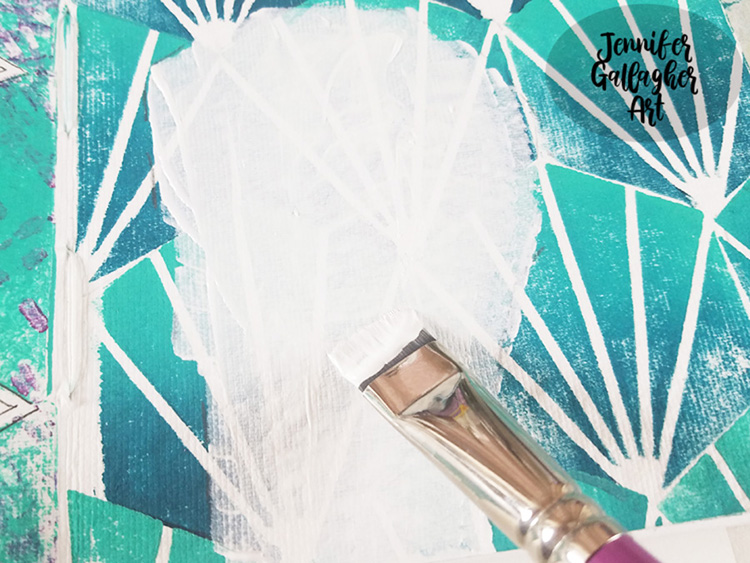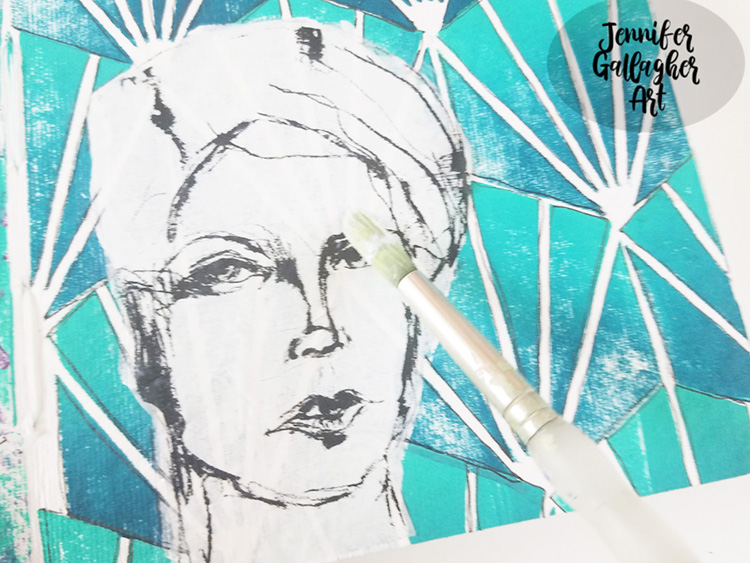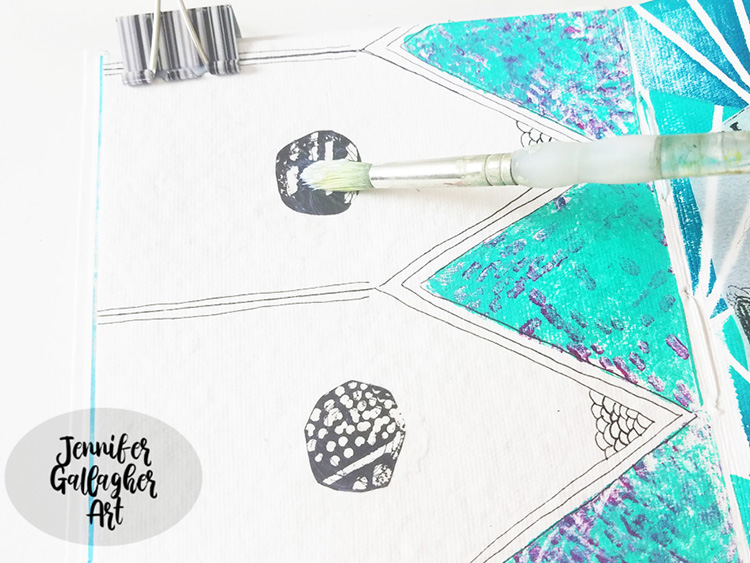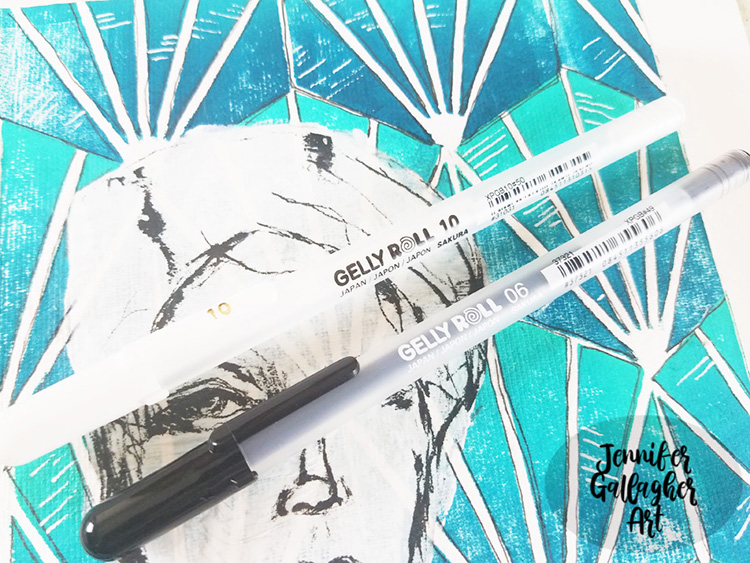 I chose a few tissue paper sentiments and adhered them with matte medium. Next, I used a stabilo all pencil and a waterbrush to add a little shadow around the face.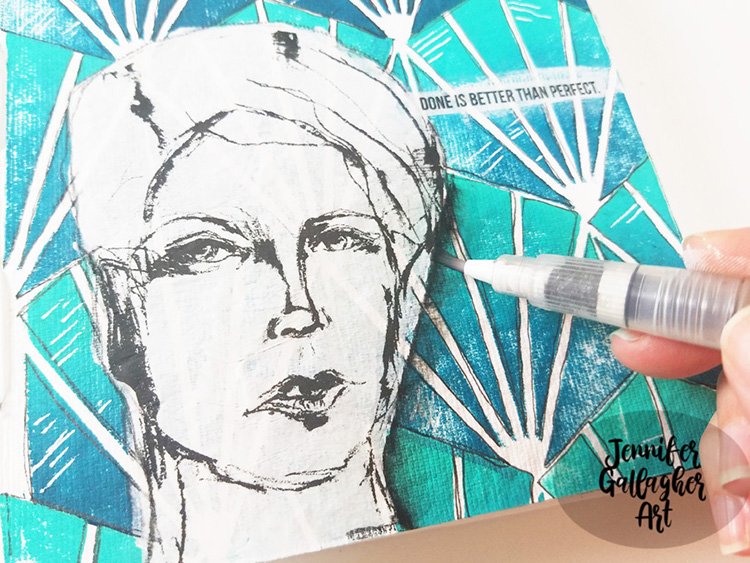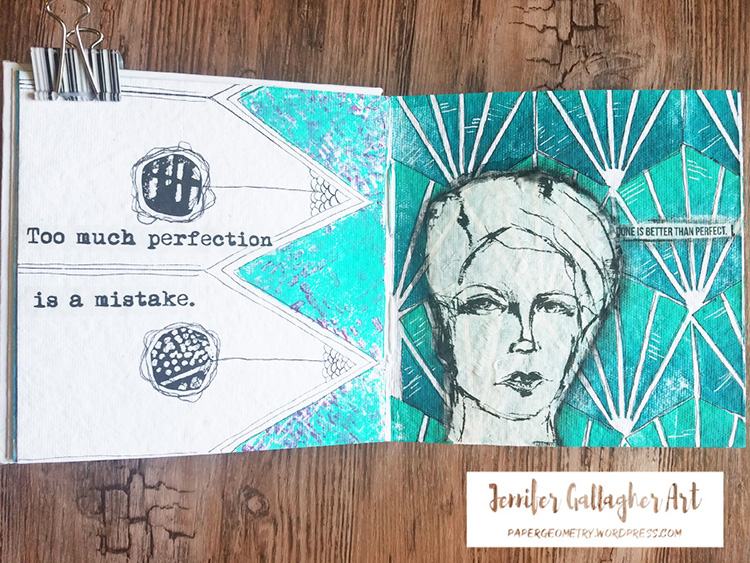 I love how this page turned out. Now it's your turn! Pull out those n*Studio products and be bold. Don't forget to share your creations with us.
---
Thank you Jennifer! Definitely love how "going with your gut" made for such a bold page :) You can find all of my Foam Stamps in my online shop. Here are some of the other supplies Jennifer used:
Feel inspired? Working on something yourself that you'd like to share?  I love to see how you interpret our monthly themes. Email me how you used my stencils and stamps with the theme and email me an image – I would love to share your projects in my next  "n*Spiration From Around the Globe".