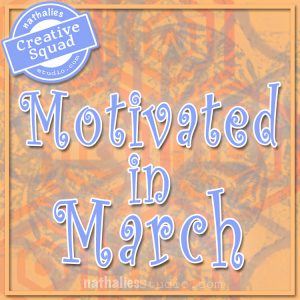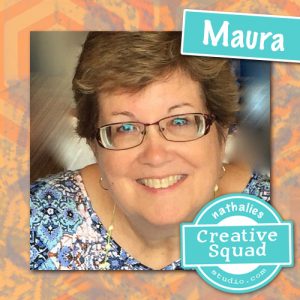 Hello from my Creative Squad! Today we have a post from Maura Hibbitts sharing with us a suite of cards inspired by St. Patrick's Day and all those lovely shades of green. Maura is using my Fairview Fan and Clam Hex foam stamps and our theme: Motivated in March – What keeps you motivated to create? Is it a certain material? Your favorite colors that you can't get enough of? Maybe you get motivated when you see artwork in a museum or out and about? Share with us your creative motivation and then create something inspired by it.
---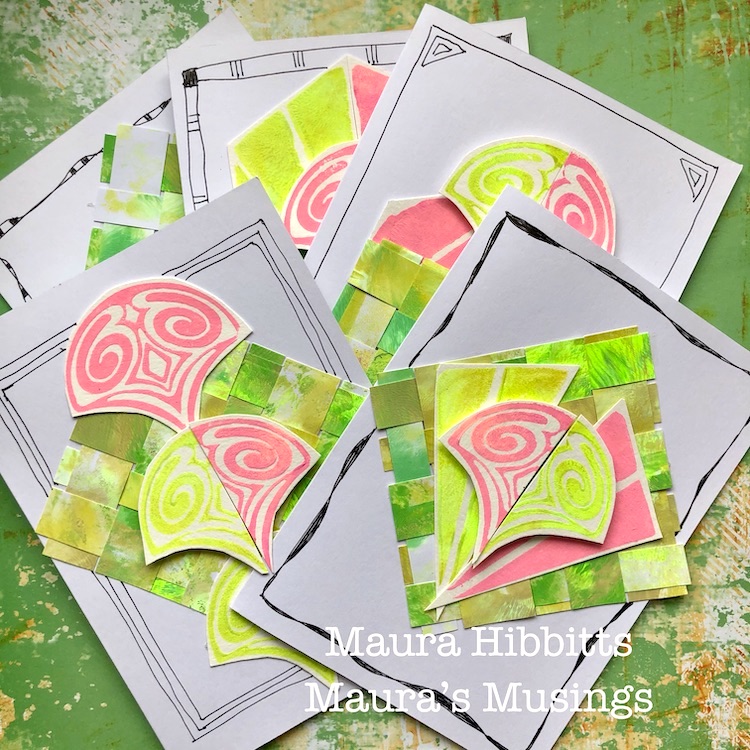 March is known for many things…the Ides of March, March Madness, St. Patrick's Day, Spring Equinox, and so much more, that there is a lot to motivate us! I chose to use my favorite holiday, St. Patrick's Day as my motivation, and to use those glorious greens that Ireland and this holiday are all about. When I was just a little girl, my mother and the lady next door always had a competition to see who would get their St. Patrick's Day decorations up first and have the most. Then I learned that her husband was not Irish (he was German), so I told him he could be Irish on St. Patrick's Day. So, this month, I have filled my project with many shades of green, and a bit of pink like some of the shamrock plants. This month, it's all about being motivated by color, inspired by a holiday!
I started by printing several sheets of card stock with a blend of greens. I mixed a bit of three greens on my gel plate and blended it with a brayer, then I pulled two prints to have some variety, and set these aside to dry.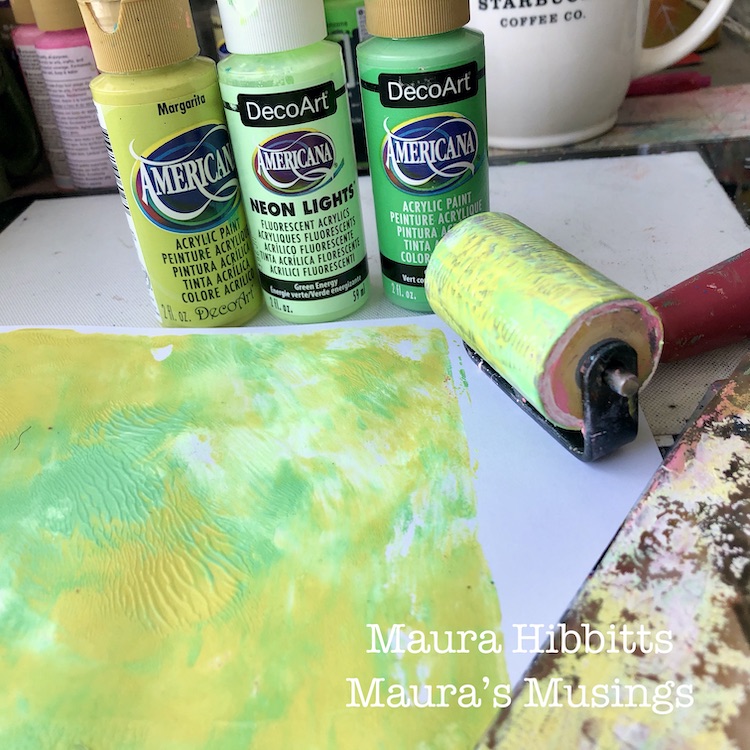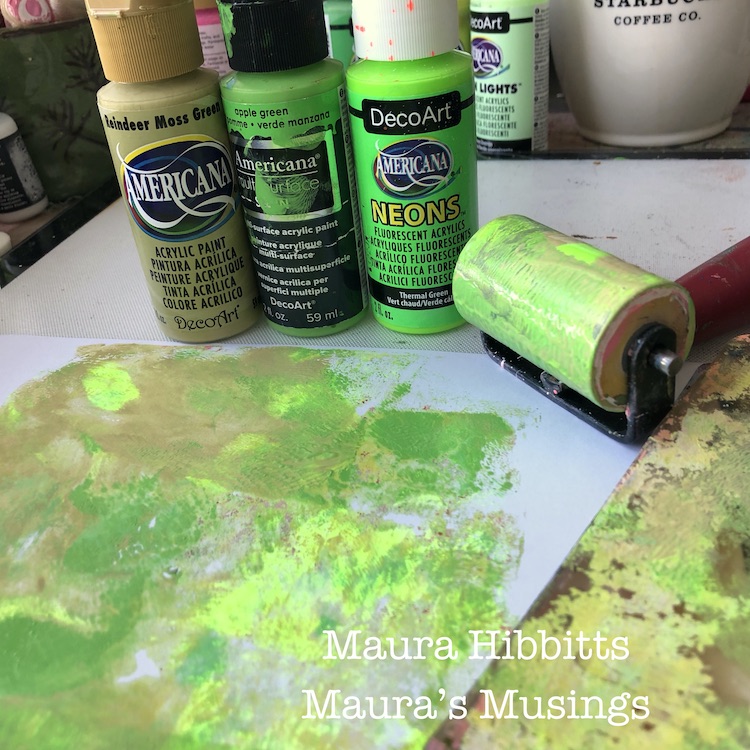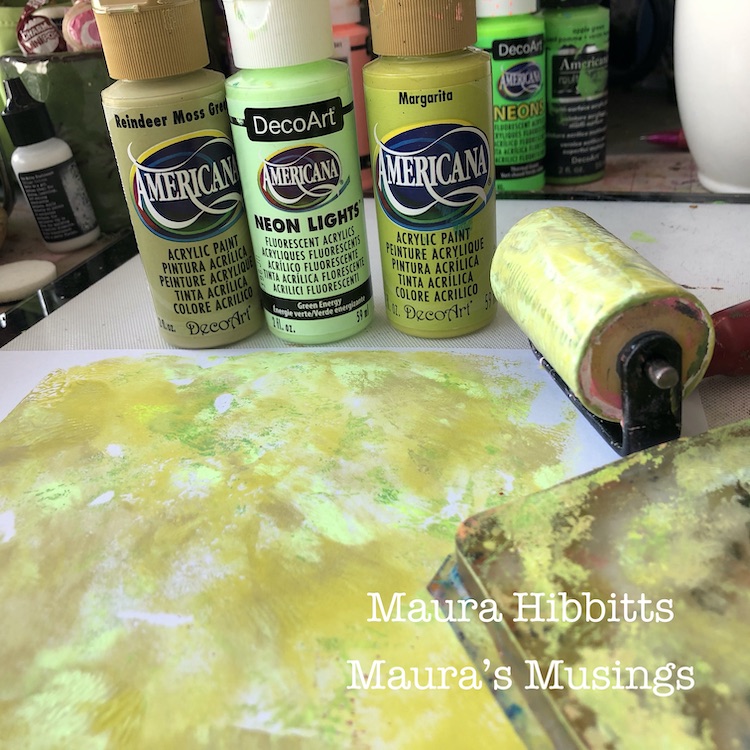 I continued working with the green on my gel plate, adding in some more of the neon colors to get a very bright green. I stamped into this with the Clam Hex ArtFoamie and stamped off on watercolor paper several times.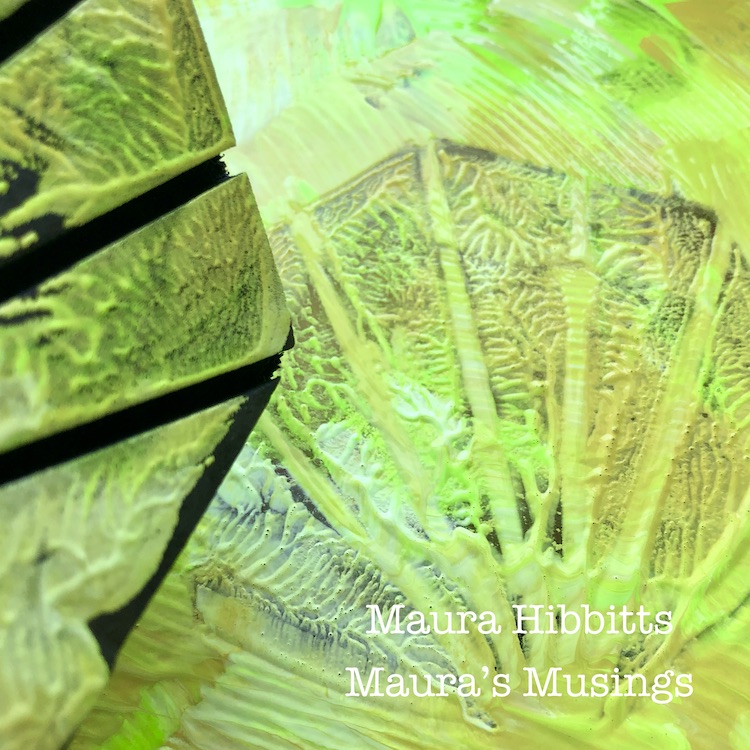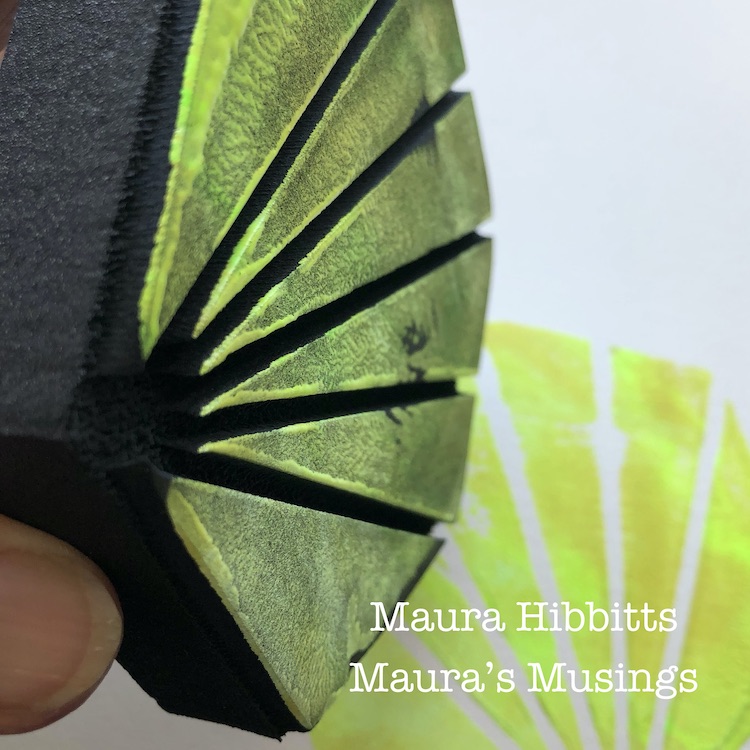 More greens! This time, I used the blended greens on the gel plate with the Fairview Fan ArtFoamie, and stamped several images onto watercolor paper.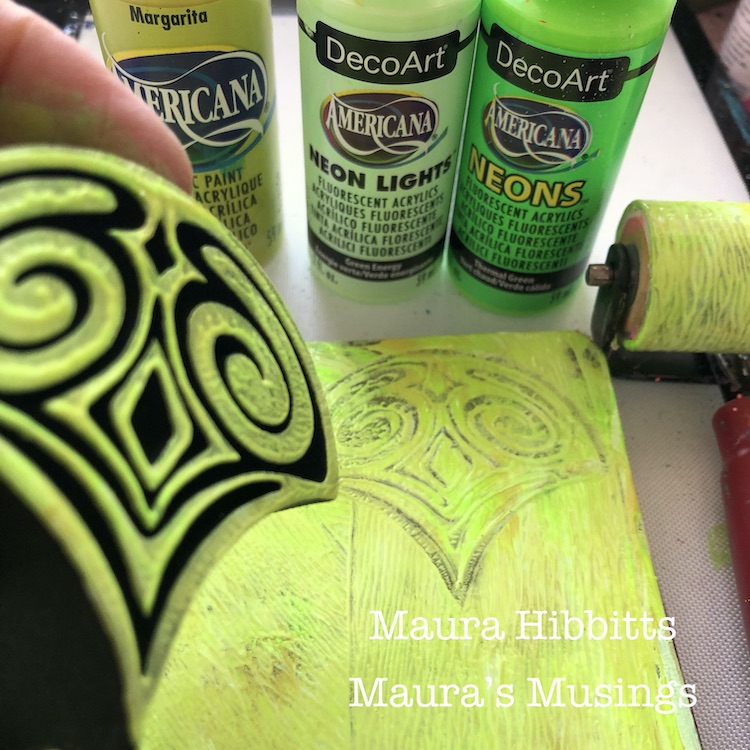 Now it's time for a blend of pinks – once again, I squirted a small amount of each of three colors and lightly blended it on the plate with the brayer. I stamped into this with the Clam Hex and Fairview Fan stamps to pick up the paint, and stamped onto watercolor paper.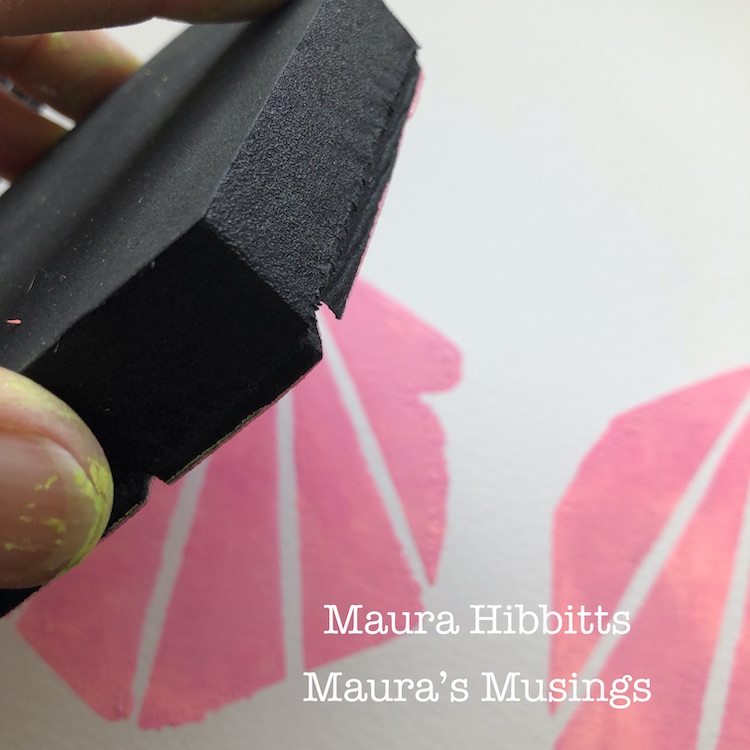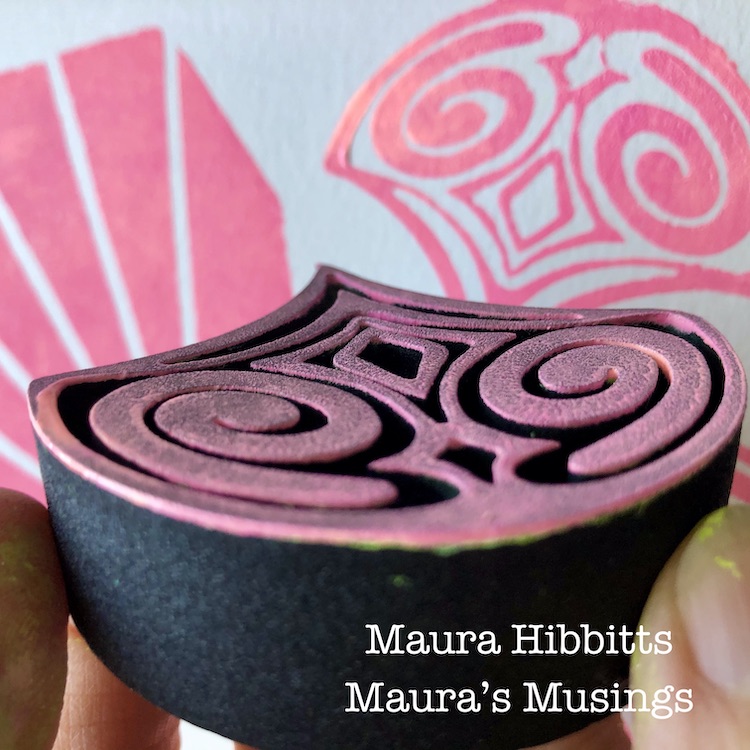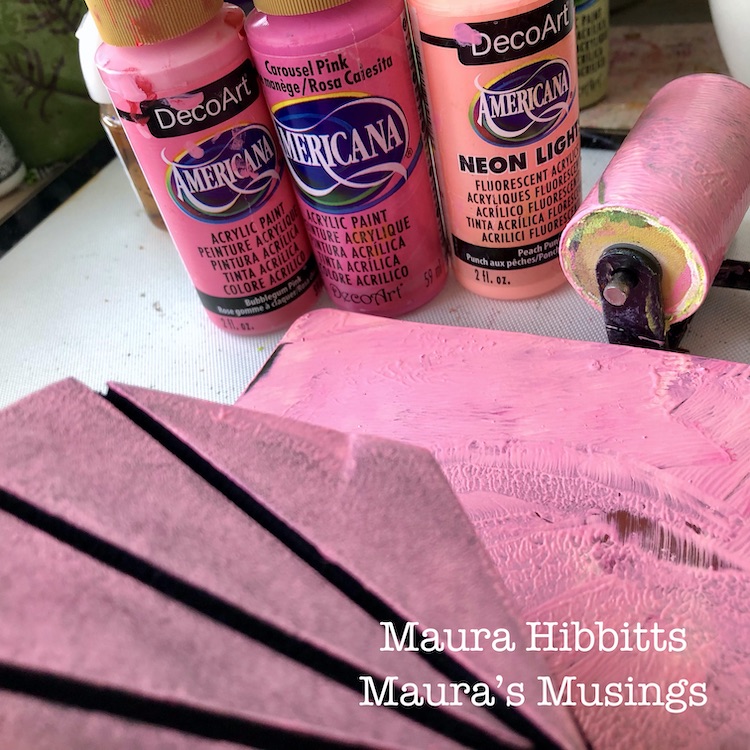 Meanwhile, now that the first set of papers is dry, I cut them into strips with a paper trimmer. I laid five strips down, and wove five strips into them. I pushed them close together, then turned it over and taped it in place with clear tape. Once that was done, I trimmed off the edges.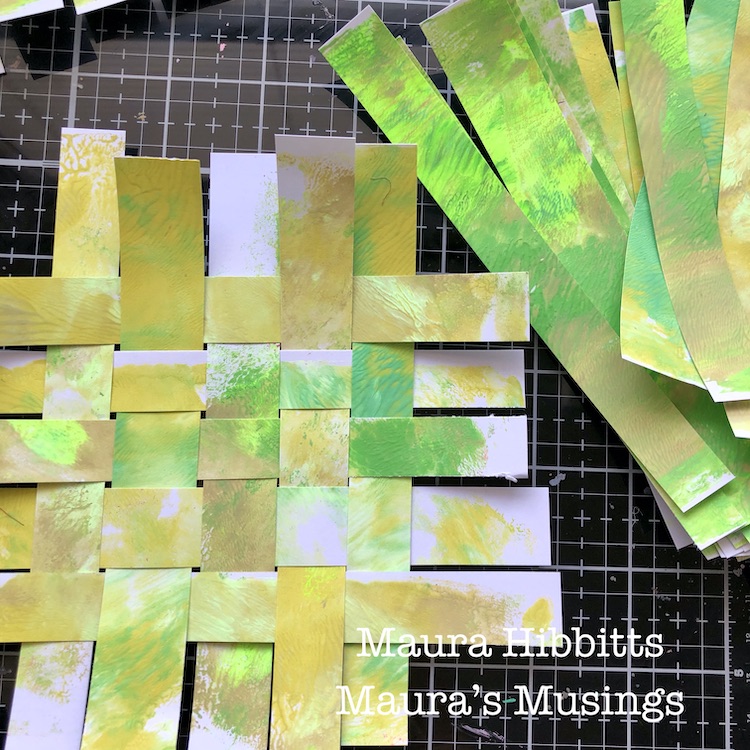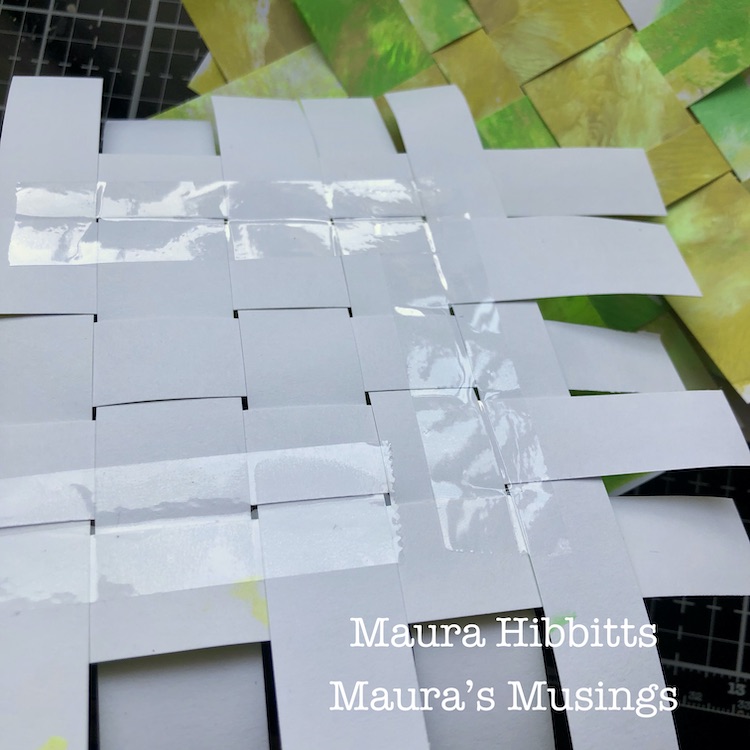 I cut out my stamped images and cut each in half, so that I could put a green and a pink image together.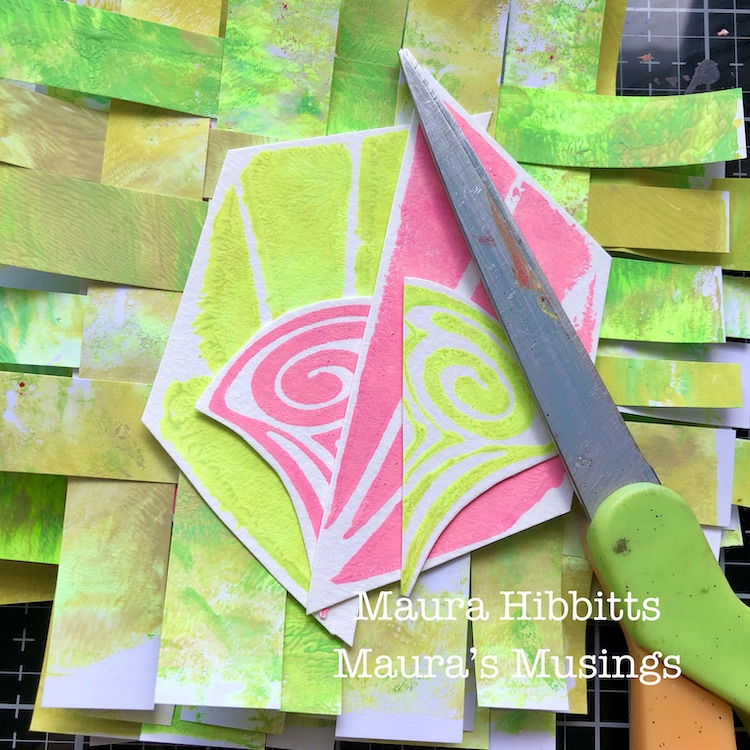 Once I laid out each card with the woven layer and stamped images and adhered them in place with adhesive tape and pop dots, I doodled frames around them with my carbon ink pen.
I now have a set of five cards in very bright spring colors. Next, I need to get motivated to write a letter in them and mail them out! It was fun mixing in neon paint to get a very vibrant image. I also liked how I mirrored the images in both the pink and green, which got me to thinking about watermelon colors. Wouldn't you know it, my husband just brought home a watermelon from the grocery store! LOL!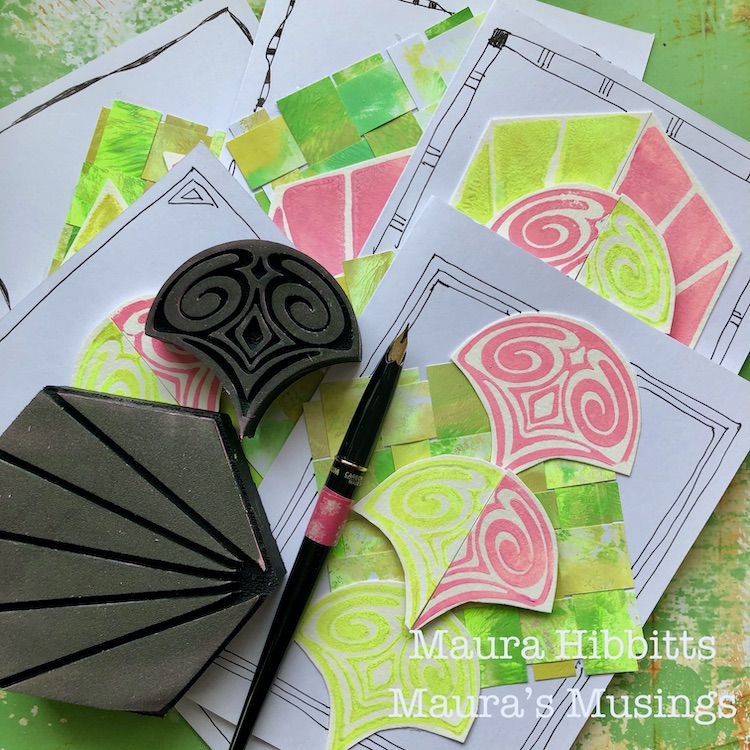 Motivated by bright and cheerful colors, my favorite holiday, and the plan to write some letters to friends, I've created my set of notecards. Happy March! – Maura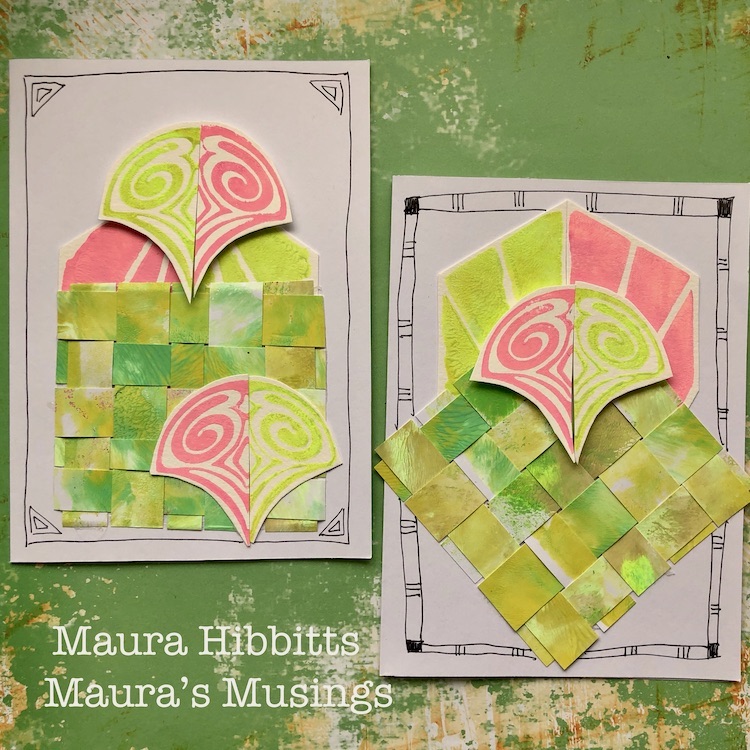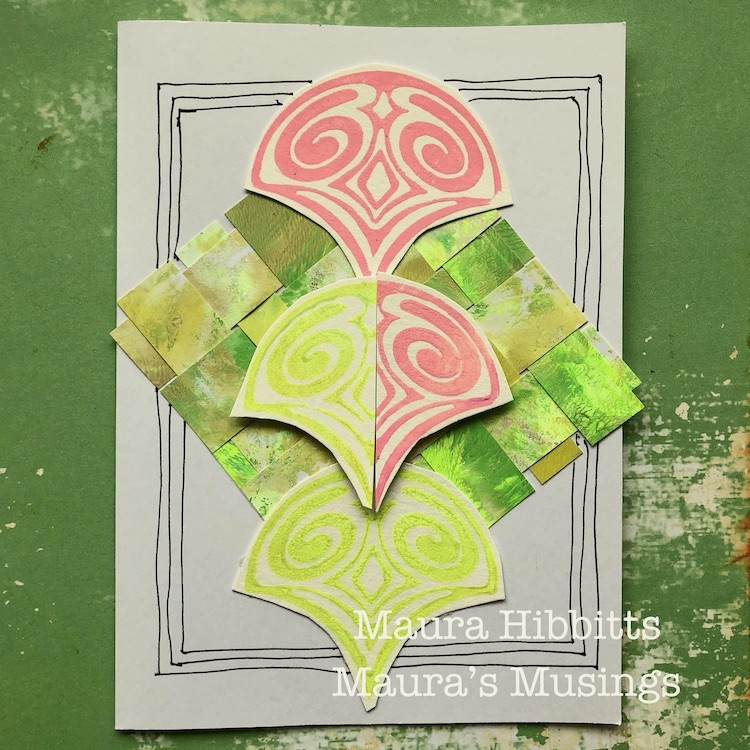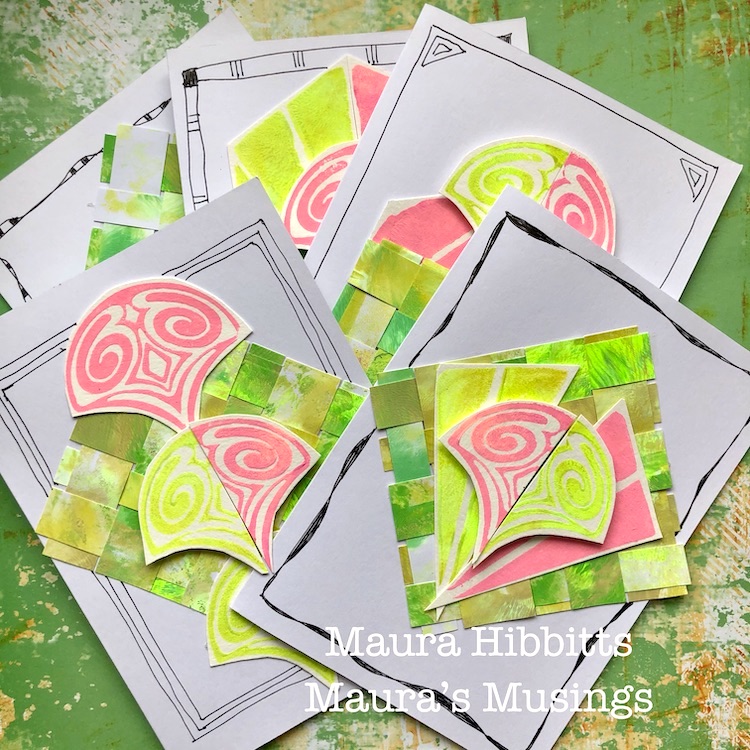 ---
Thank you Maura – I love these happy spring colors this time of year :)
Want to give Maura's project a try? You can find all my Foam Stamps in my Online Shop. Here are some of the other supplies Maura used: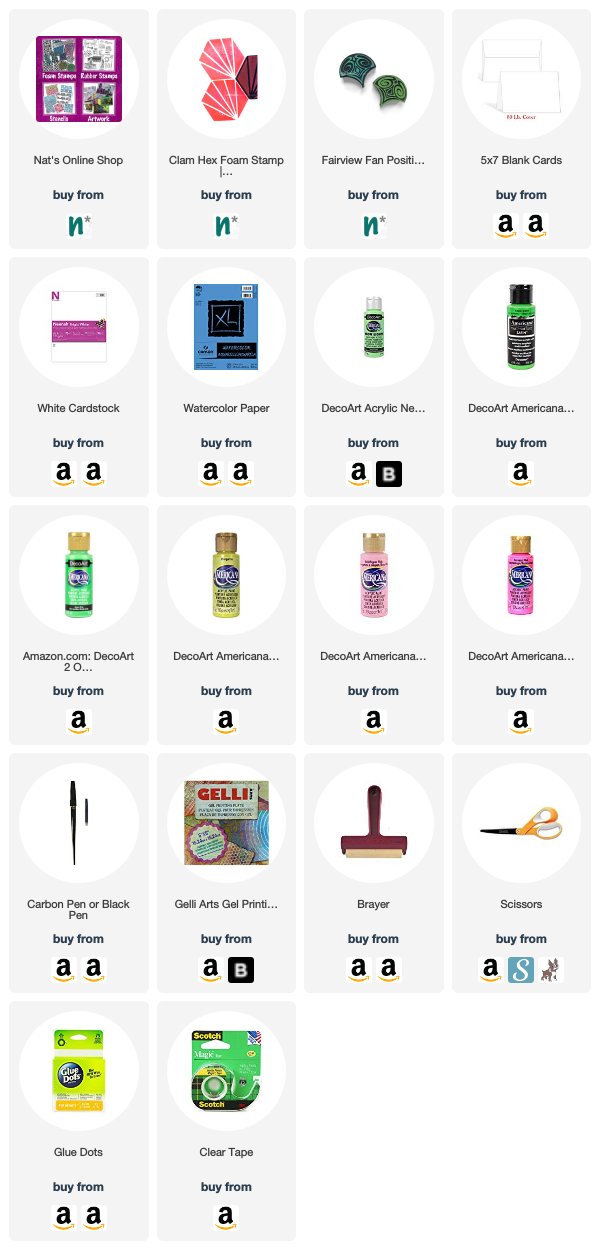 Feel inspired? Working on something yourself that you'd like to share?  I love to see how you interpret our monthly themes. Email me how you used my stencils and stamps with the theme and email me an image – I would love to share your projects in my next  "n*Spiration From Around the Globe".