Hello from my Creative Squad! Today we have a post for all you bookworms out there – a collection of bookmark projects from the Squad to hold your spot and make you smile every time you crack open that tome. Enjoy!
---
First up is a throwback from 2018 and Maura Hibbitts rocking my Maiko rubber stamp and Buenos Aires Tile foam stamp in these stunning bookmarks. I love the rich colors and the gorgeous sari ribbons at the top. You can check out the original post HERE to see how Maura layered these lovelies up.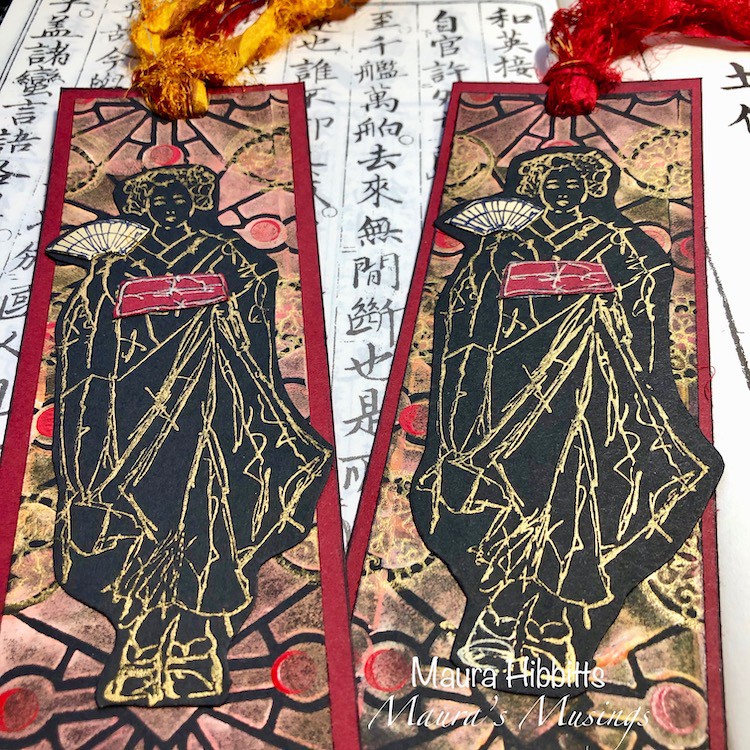 ---
Next we have Judi Kauffman and her upcycled manila file folder bookmarks using my FANtastic Large and Solid Fan rubber stamps to create bold patterns that offset a beautiful muted palette. See her process in the original post here.
---
Squad alum Jennifer Gallagher turned fabulous ATCs into bookmarks in this project. Her expertly layered creations used my Broadway and Toledo stencils and my Fantastic Small, Small Circle Jumble, and Fanfare rubber stamps to create mini masterpieces.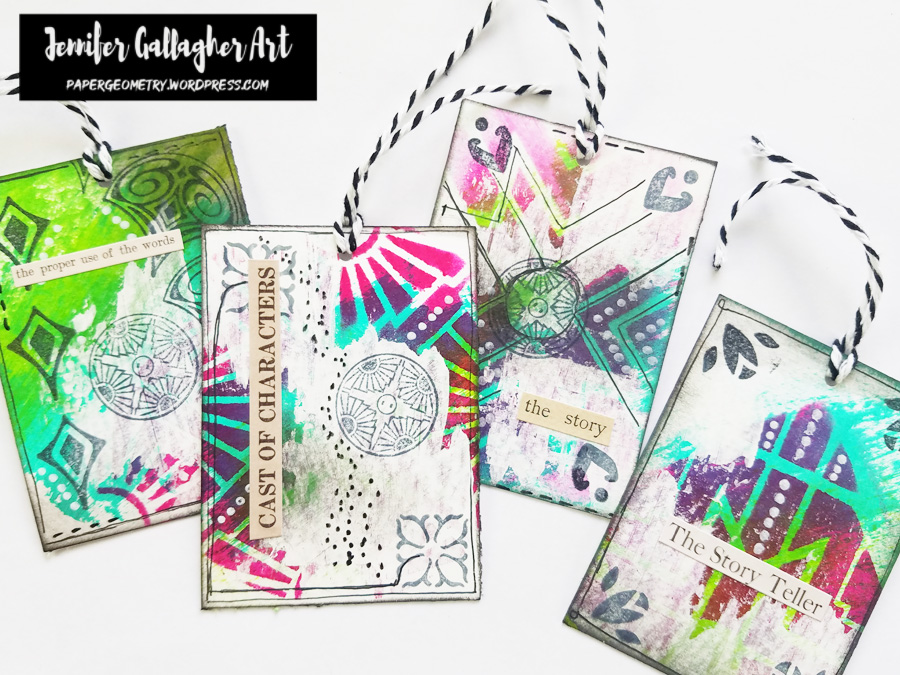 ---
Finally we have one more project from Judi Kauffman with a set of unique bookmarks, made from upcycled envelopes!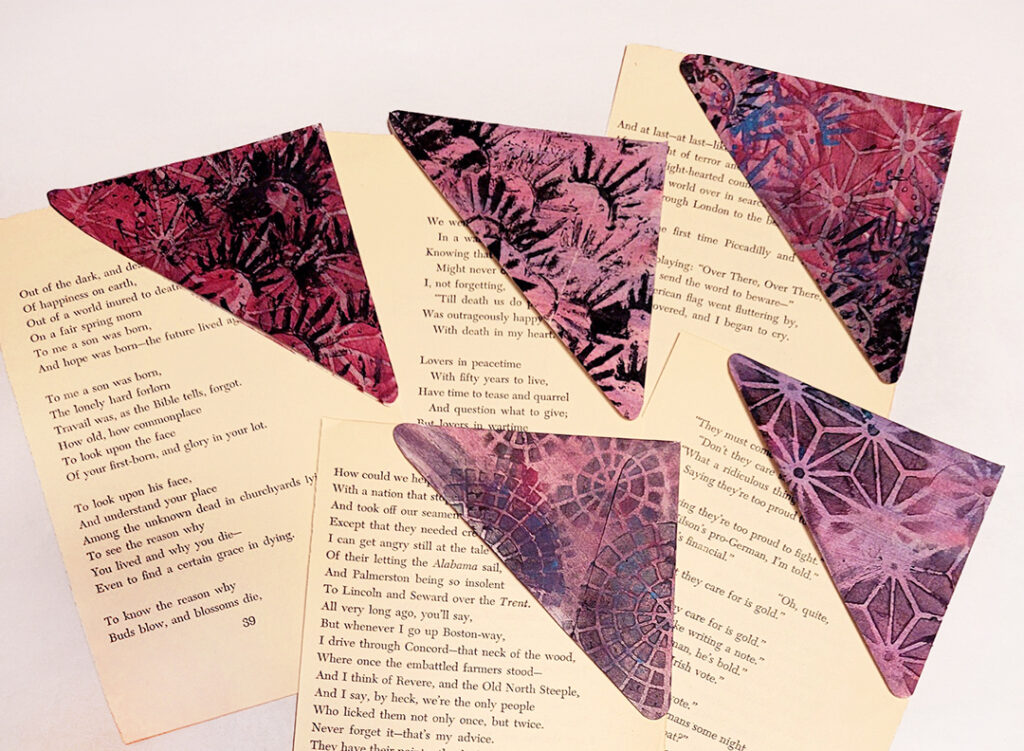 Judi describes her clever idea:
"When I was a kid we used to keep the corners of envelopes to use as bookmarks, choosing the 'best' ones that had pretty postage stamps. I revisited that idea this morning, but this time I chose a plain corner instead. The envelopes were white so I sponged on some pale ink before doing some random stenciling (ATC Mixup stencil) and smudging. I really love how they turned out. When I send them to a friend I'm going to include a page from an old, damaged book (as shown in the photos) so they get the concept. Without the page I think it might look more like a silly little party hat…"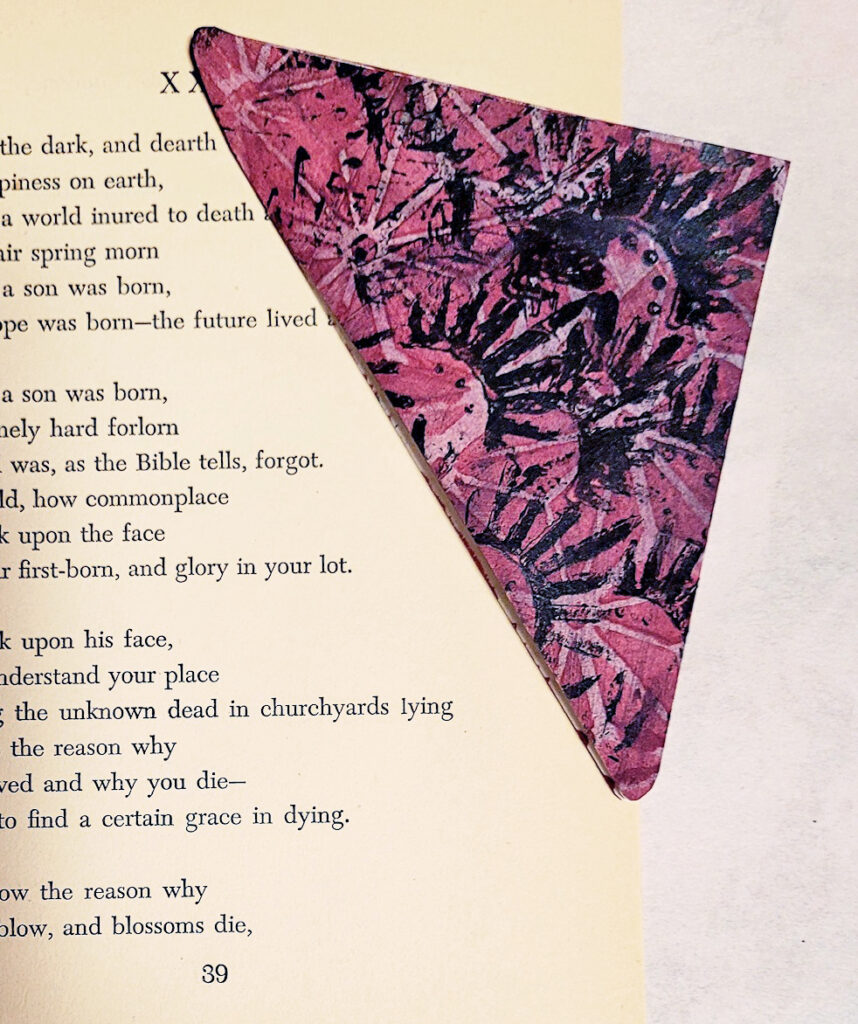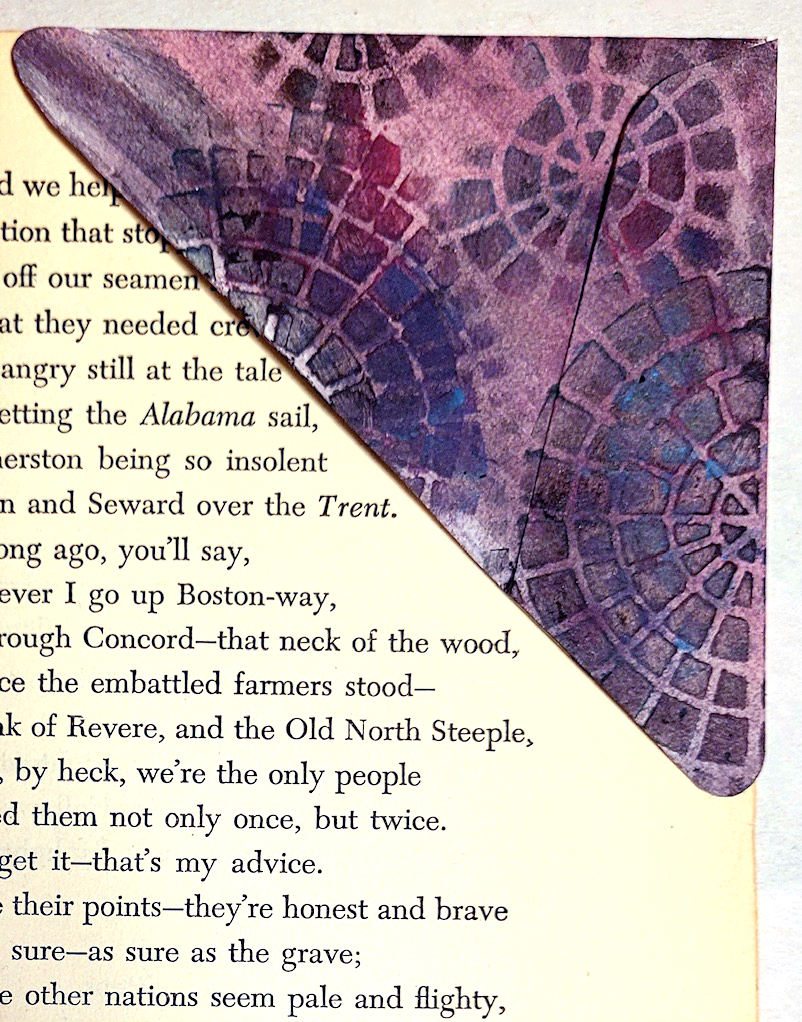 ---
I hope you enjoyed this roundup of bookmark projects and try making some of your own.
Here are some of the supplies the Squad used: