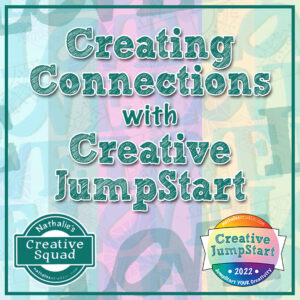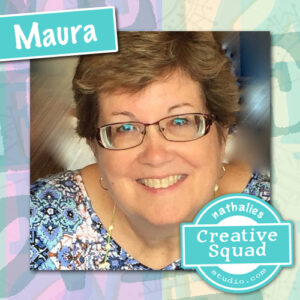 Hello from my Creative Squad! Today we have a gorgeous art journal spread from Maura Hibbitts using the CJS22 Limited Edition LOVE foam stamp and my ATC Mixup stencil. Our theme is Creating Connections – We're playing along with the Creative JumpStart 2022 theme Creating Connections and exploring how our artwork connects us to the world around us, our community, our favorite supplies, or maybe our artmaking choices. Connections are everywhere when we create!
---
Hello 2022! Wishing each of you a joyous and healthy new year! What a fun month this will be as we play along with Creative Jumpstart. I love the theme of Creating Connections: it opens up so many ideas. Just think about the many connections we each have – family and friends, the cashier at the grocery, coworkers, art muses, neighbors, ancestors… no matter where we live on this planet, we are connected to each other.
I headed to my art journal to work out my idea of hands holding love. I was thinking about how we need to nurture love and keep it safe for it to grow. I chose to work in rainbow colors to symbolize the diversity of humans around the world and how love connects us all.
Begin in your art journal with a few dabs of acrylic paint in blues and greens. Use a dry brush and spread and blend it across the page(s). Add more of a color if the other seems to dominate until you are happy with the background.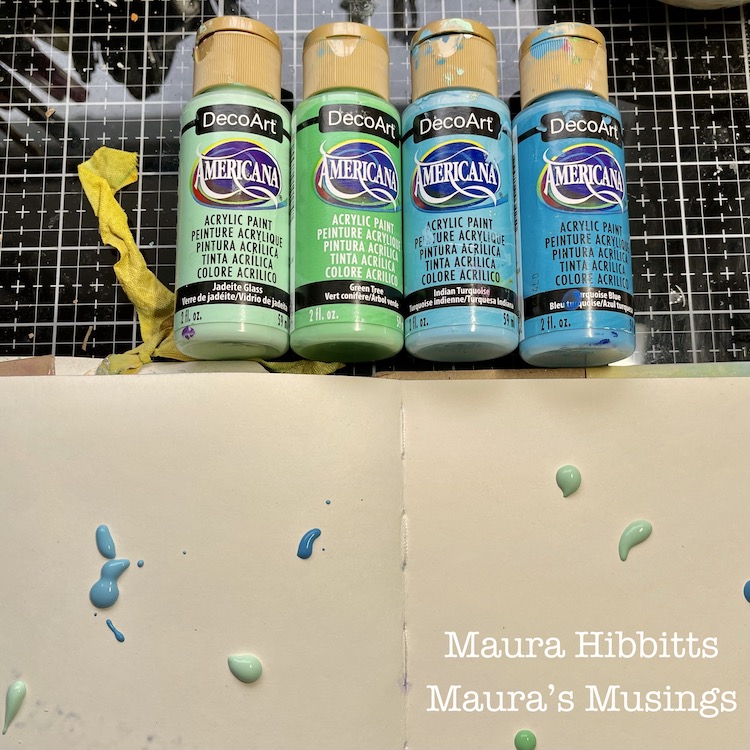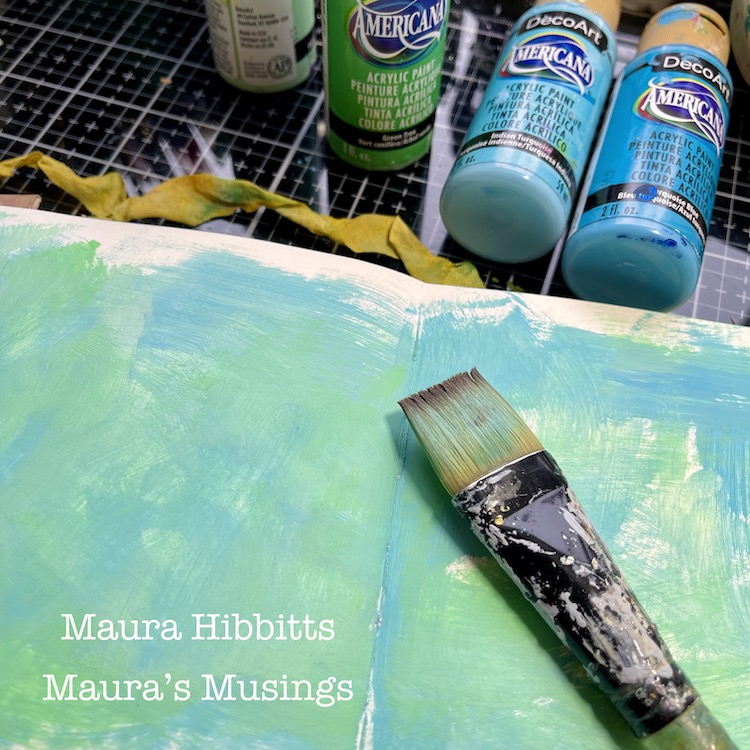 Blend one of the blues with white paint to lighten it. Use a cosmetic sponge, a bit of paint, and Nathalie's ATC Mixup stencil to add another layer to the background. Just add the image here and there on your pages.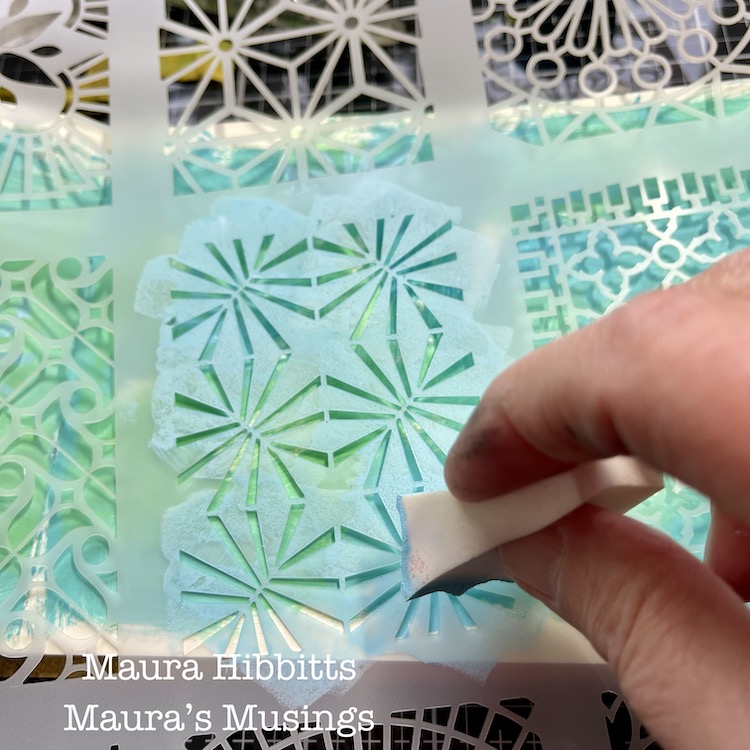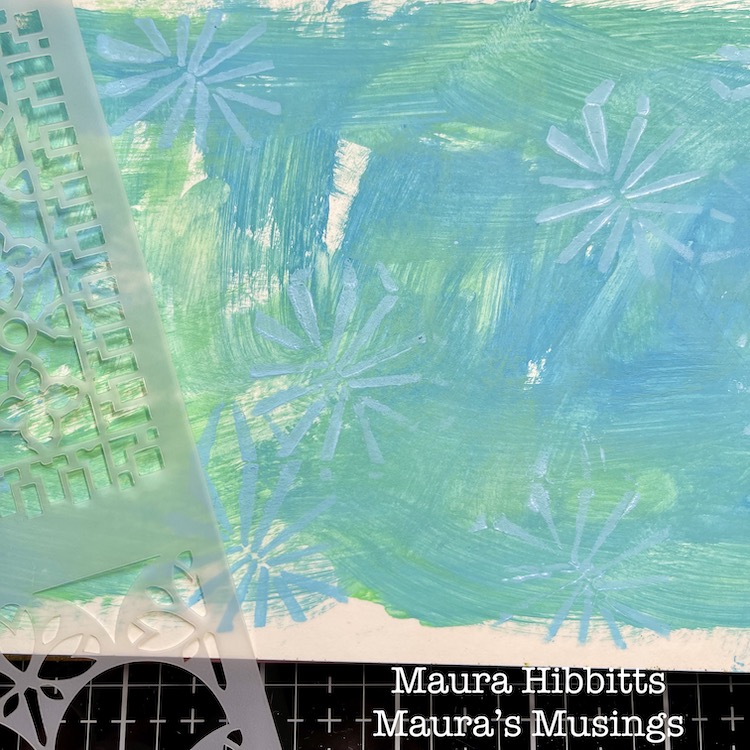 Time to make some hands! Sketch out a hand that looks cupped to hold something, onto watercolor paper…don't worry too much about it, mine are far from perfect, but do give the idea. Cut out the hand, then flip it over and cut a second – this will give you the opposite hand. Paint the hands. (I used oranges and purples for contrast.) Stencil a design onto each hand with the ATC Mixup stencil. I added white to purple paint to lighten the color for the purple hand, and used a darker orange for the stenciling on the other one.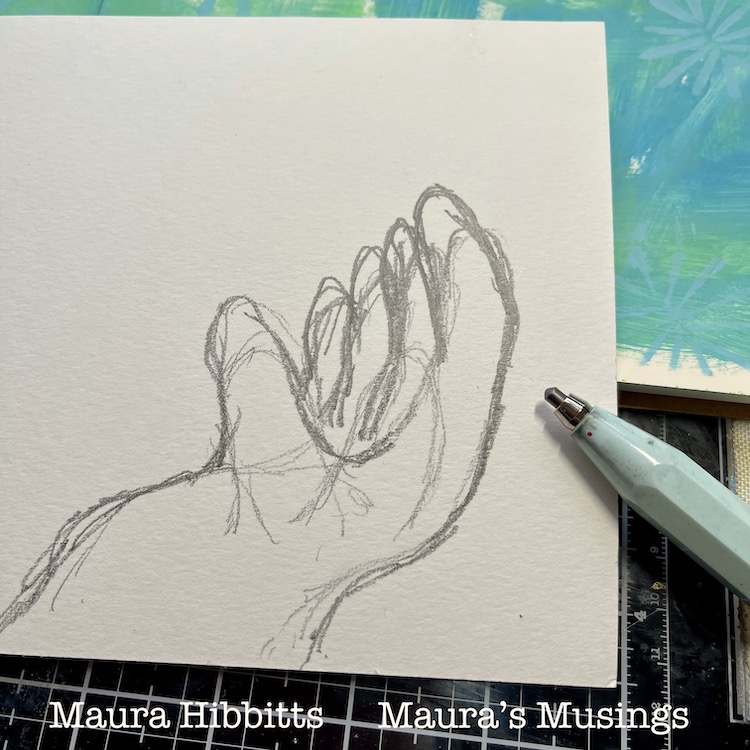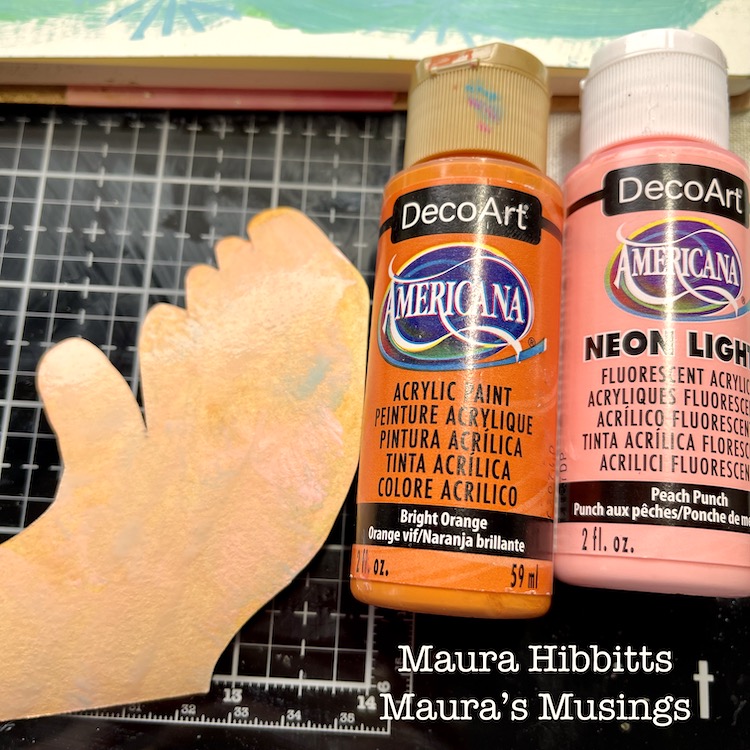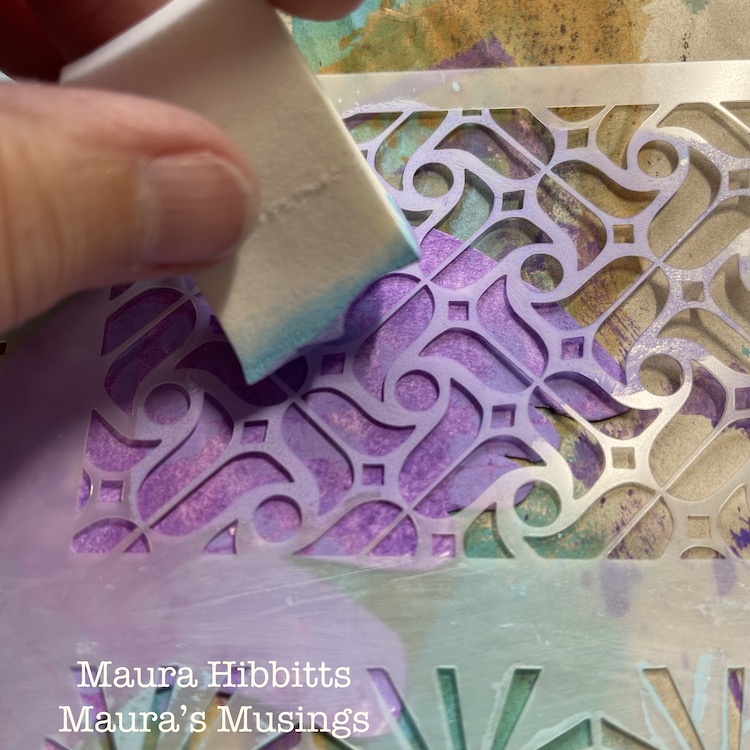 Use black archival ink with the Art Foamies Love stamp, and stamp it directly onto your page. Be sure the paint is dry first. (You can always speed it up with a heat tool if you are impatient like me.)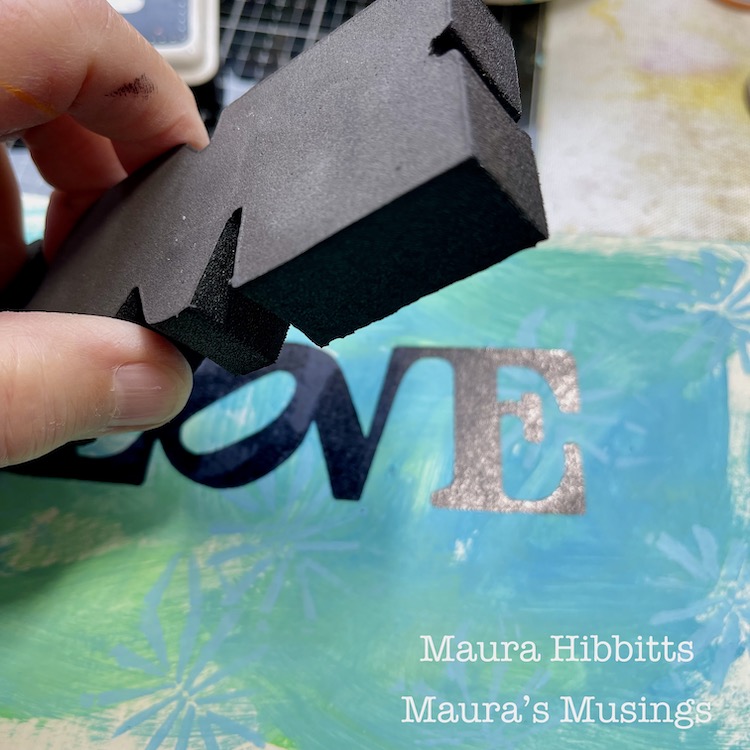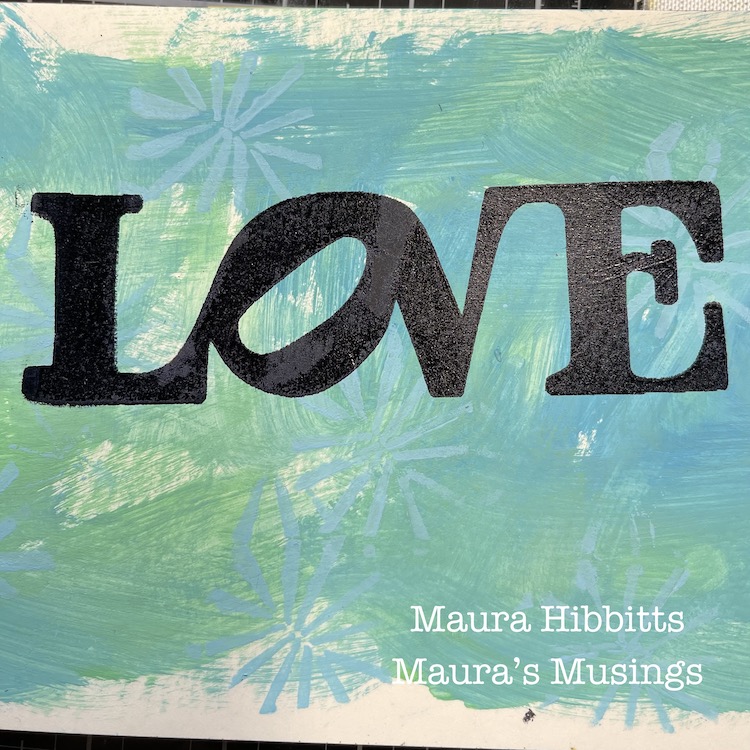 Adhere the hands so they look like they are holding the word Love. You can use a glue stick or adhesive tape for this. Outline them with a black pen to give them some detail. Note – one hand went across the center fold, so I cut a bit off, and lined up each piece with a bit of space so the book will close.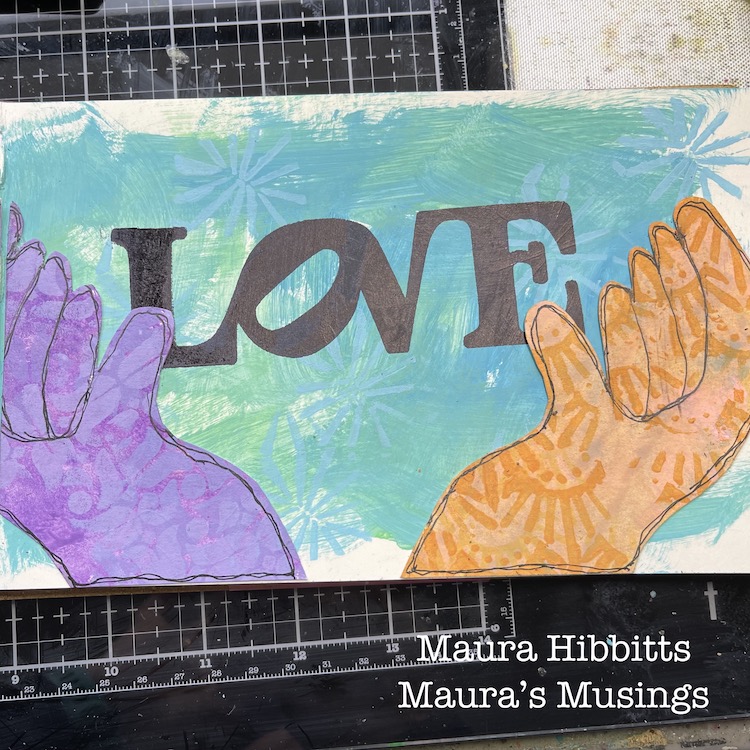 Add some journaling to the opposite page. I like to use a T square to eyeball some lines and sketch them with a pencil. Next, pencil in your words. Now, you can go over them with a black marker or pen. Once you are finished with the lettering and it is completely dry, erase the lines and penciled letters.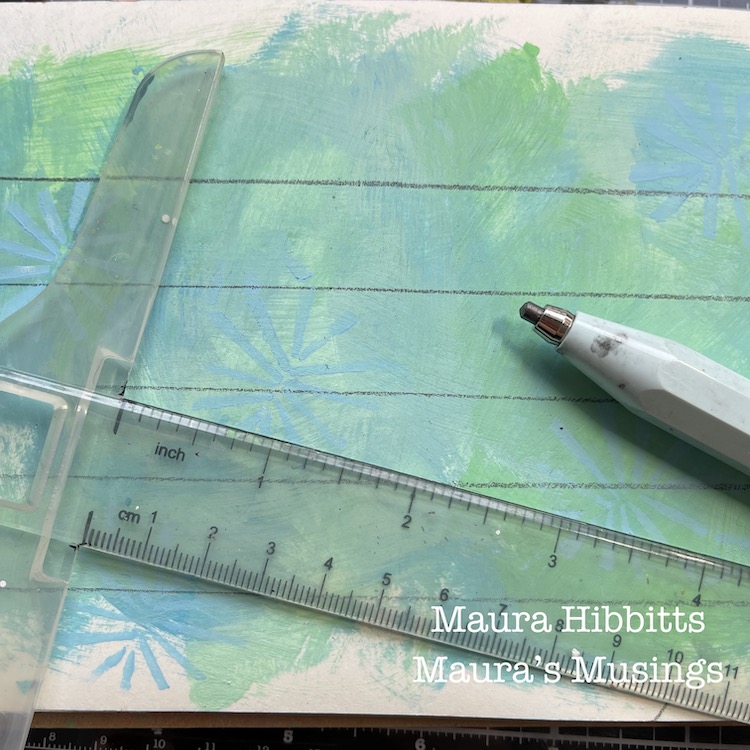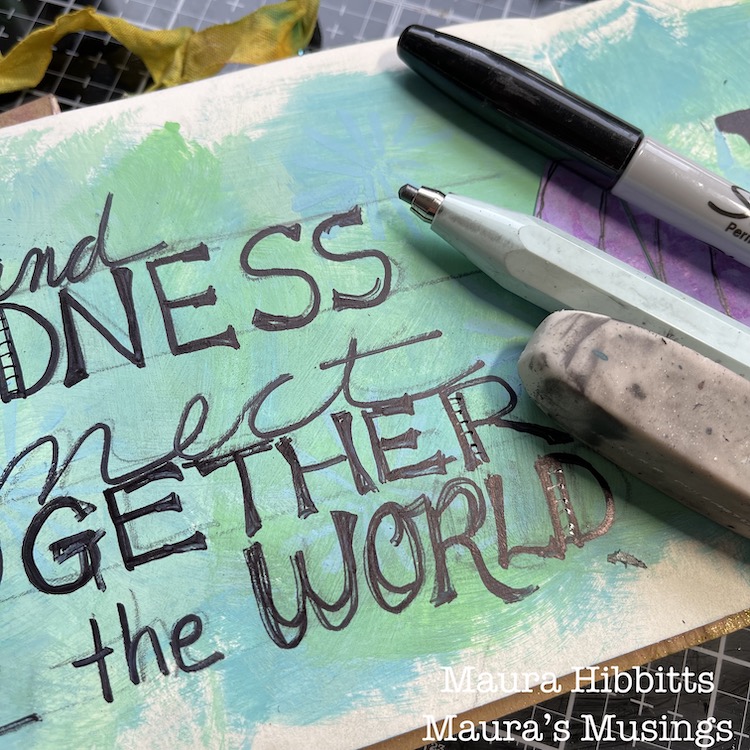 I wanted a positive focus for my journaling, and added "Love and kindness connect us together around the world." As you can see, I varied the type faces and sizes to add interest.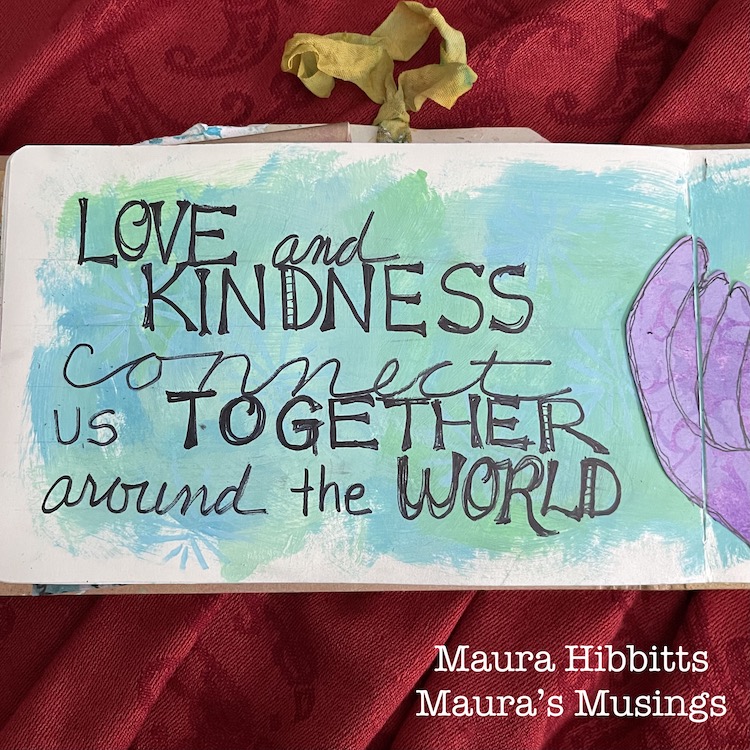 Love is such a powerful connecting force and we can sure use more of it in our lives and around the world.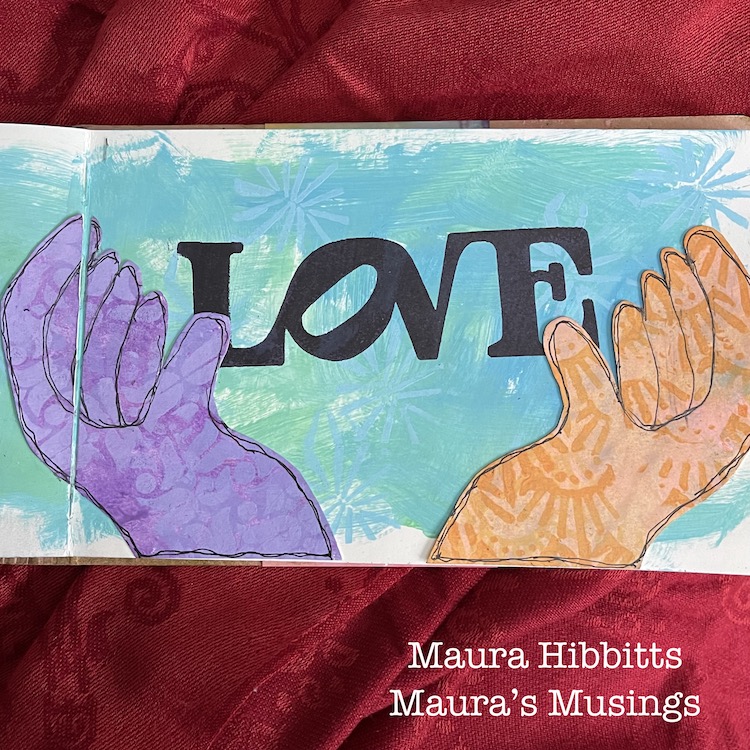 Let's support and nurture the connections we have, with love and kindness, and make our world brighter for everyone in 2022. Happy New Year! Maura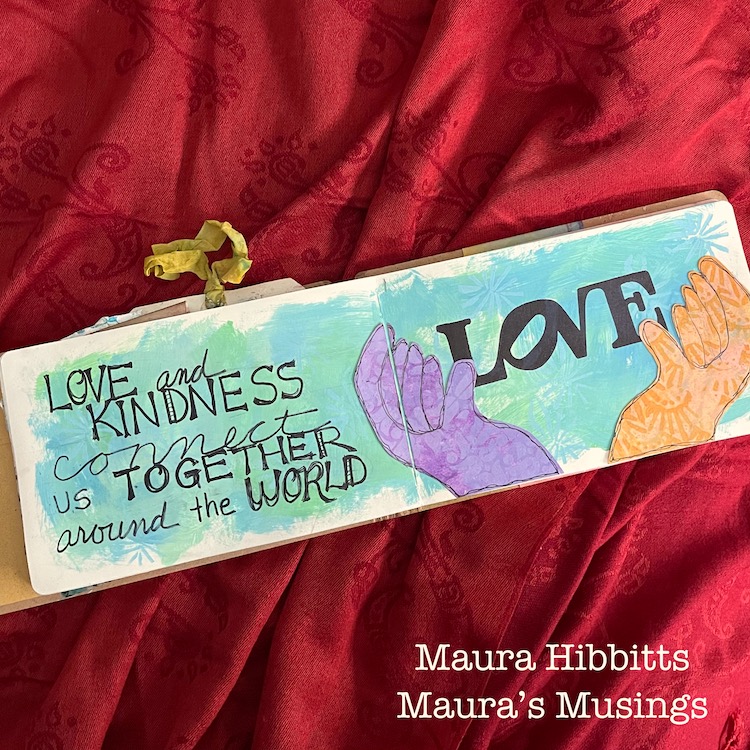 ---
Thank you Maura – such a perfect message as we begin the new year and I love how those hands are nurturing that LOVE stamp.
Give it a try: you can find all my Stencils and Foam Stamps in my Online Shop and here are some of the supplies Maura used:

Looking for more projects? Follow the Creative Squad on Instagram here.