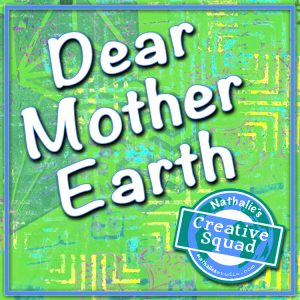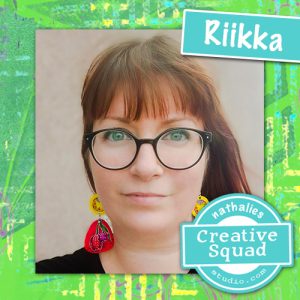 Hello from my Creative Squad! Today we have a post and video from Riikka Kovasin who is sharing her mail art project and guess what??? You have a chance to receive one of these lovely envelopes from Riikka herself – read on to find out how :) They are a fantastic bunch, using my Grove Street foam stamp set and our theme this month: Dear Mother Earth – Our planet Earth is an amazing and beautiful gift to all of us. Let's write her a letter, telling her just how we feel. This could be an actual letter/mail art, an art journal page, or some other mixed media project.
---
Bee Nice to Mother Earth
Heippa! It's Riikka here with my project for this month's theme of "Dear Mother Earth". The theme mentions mail art so I jumped to this idea and decided to do a set of decorated envelopes to be sent out.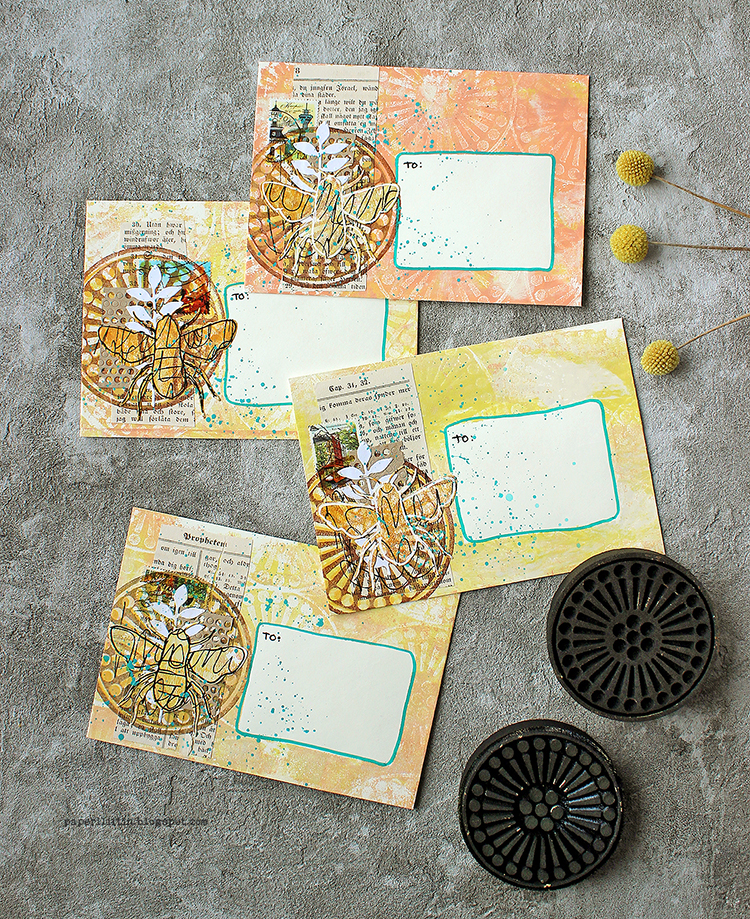 Mail art is an art movement with the idea of sending small works of art through postal services. The movement started in the 1950s and 60s. Mail art can take various forms such as postcards, envelopes or parcels. Some artists concentrate more on the envelope than the piece inside. Artists also can create their own postal stamps, called artistamps.
As I plan to send the envelopes out, I needed to create flat layers. I'm usually drawn to dimensional pieces and assemblages, but that kind of work wouldn't hold through the mailing process without the protection of a parcel. According to some, mail art becomes mail art only after it is dispatched. Even though I actually am looking forward to seeing how the envelopes change in the mailing process, what kind of wear and tear they get, totally losing the added elements isn't the thing. So, I made small, flat collages on the envelopes with the help of last month's goodie – Grafix Double Tack Mounting Film.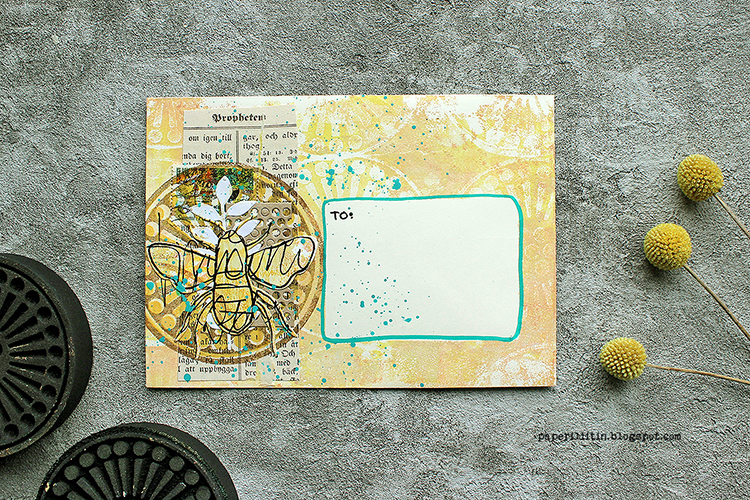 I first added a paint layer to the envelopes, masking off the placement of the address. I also made a separate collage sheet which I die cut to bees. I also die cut some leafy stems and a piece looking like dry wall tape. I collaged a piece of book paper underneath the die cut elements and added some stamping in there, too. If you wish to see how the envelopes came into being, please see the video underneath.
When thinking about the theme of Mother Earth, I had no option but to choose the "Grove Street" stamp set. I really like the pattern, but more important, the stamp was round and thus reminded me of Earth. As there's been a lot of talk about the declining numbers of bees and insects, I felt that a honey bee would be a nice focal point in the layering. It somehow resonated with the nurturing Mother Earth theme, maybe partly because of the importance to the ecosystem as pollinators, but also through the Finnish national epic, Kalevala. There a honey bee flies to the heavens to bring a drop of golden honey to mother of Lemminkäinen so she can heal her son. I recently made an assemblage piece with that theme, you can see it here if you like.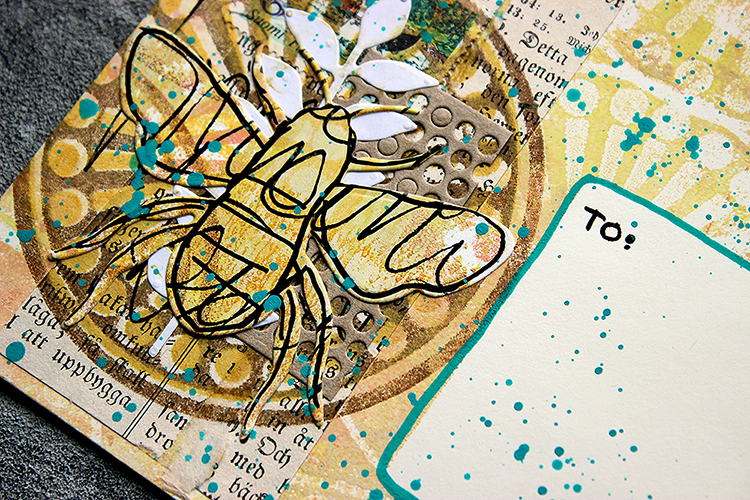 And now comes the fun part! I'm sending these envelopes out and you could receive one. It's first come, first served styled thing so if you wish to receive an envelope from me, please send me your mail address in an email. My email is rkovasin (a) gmail (dot) com. There's a catch though – you need to send me a photo of the envelope when it has reached you as I want to see how it traveled! To make it worthwhile, I'll pop something inside the envelope, too – a little note from me on a postcard picturing Finnish nature.
Thank you for stopping by today! Have a beautiful July! Xoxo Riikka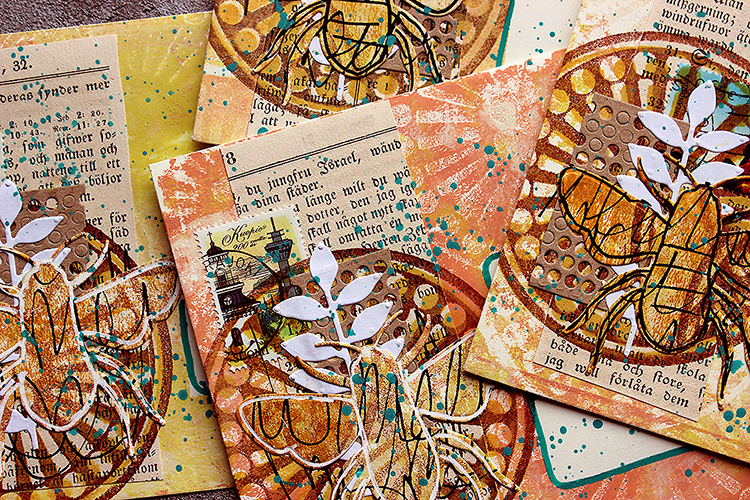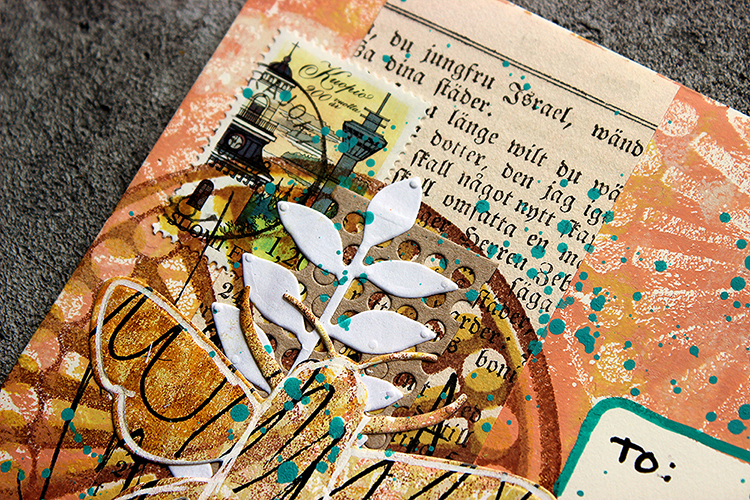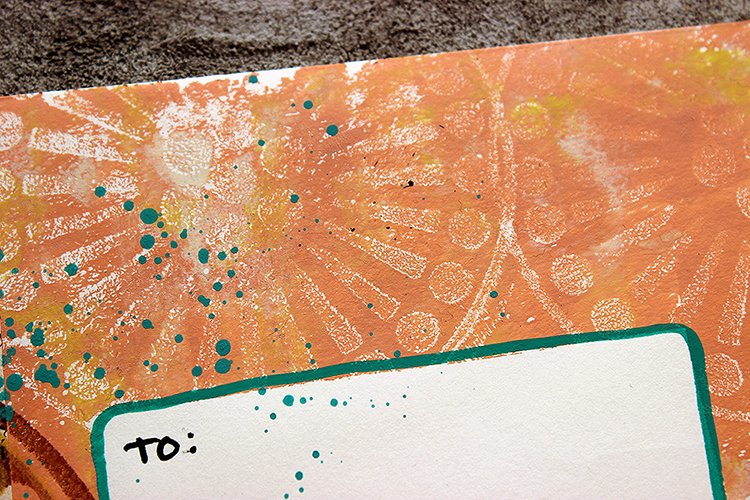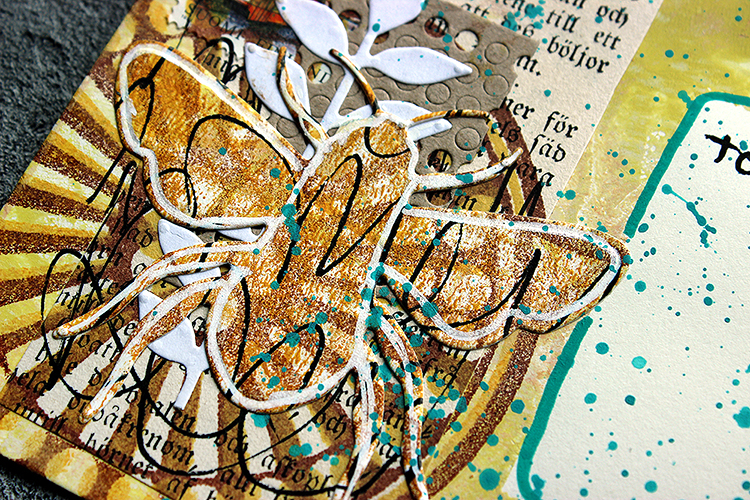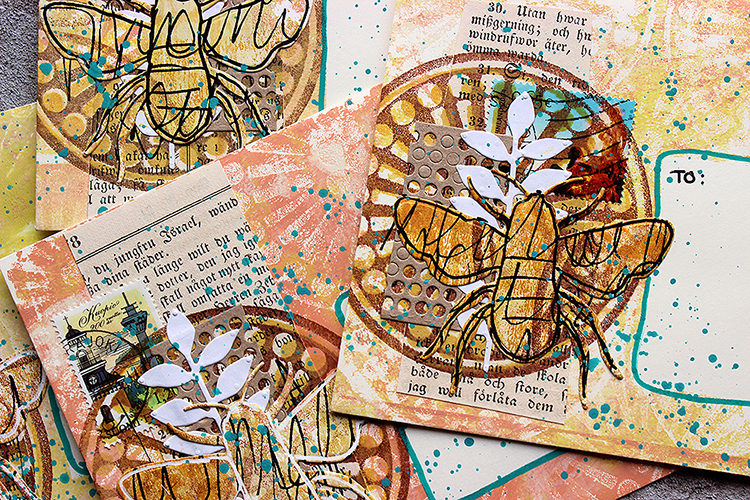 ---
Thank you Riikka – these are such lovely little artworks and I love that you will send them out into the world!
Give it a try: you can find all my Foam Stamps in my Online Shop and in addition to vintage book paper and postage stamps, here are some of the supplies Riikka used: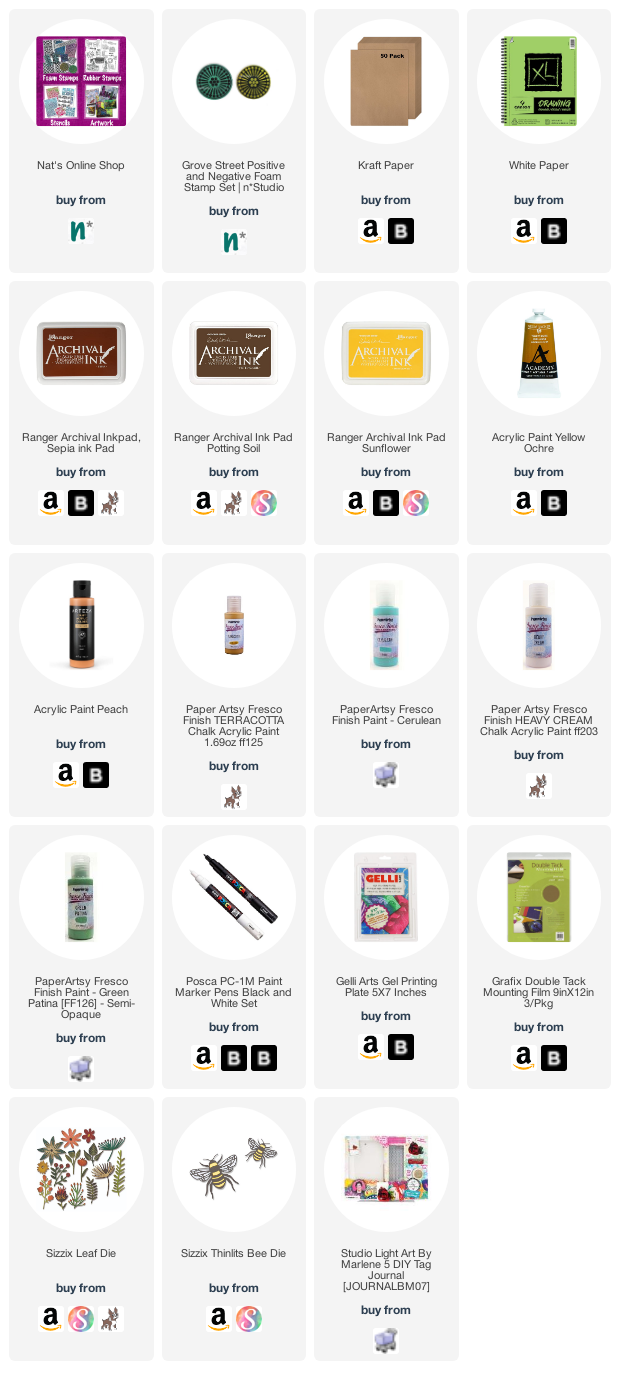 Follow Nat's Creative Squad on Instagram too: Each week we post projects, ideas, and inspiration for mixed media art.