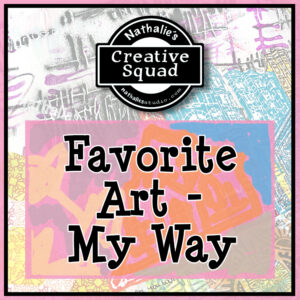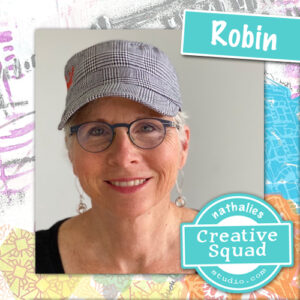 Hello from my Creative Squad. Today we have a post from Robin Seiz who is sharing her beautiful and final project with us today! We have been so lucky to have Robin with us on the Squad and have always appreciated her thoughtful takes on our themes and also her skill at combining colors and elements within her compositions. She will be missed and we wish her all the best as she continues on her art journey!
Today she shares a repurposed bag project with us, using my Star Struck, Central Ave, Grove Street, and Park Blvd stencils and our theme: Favorite Art – My Way – Look at a favorite work of art and create something inspired by it, drawing from the colors, shapes, subject matter, feeling etc. that strikes you most when you look at it.
---
Hello friends. This month's theme is Favorite Art – My Way. My partner gave me a painting on canvas for an engagement present. It's a realistic painting of glass jars in the most beautiful shades of blue. By far, it's my most favorite piece of art in our home. This painting was what I thought about when I started this project. While I didn't use shades of blue, I did start with teal as the basis for my project this month.
My studio is being renovated, as is much of our home. I have a tiny little space right now to create with most of my supplies packed up in boxes in the basement, so using recycled materials seems to make sense right now. I recently got a shipment of art supplies in glassine bags and decided to use one of those bags for my substrate. This finished bag will make a terrific hostess gift bag.
Since the glassine bags are quite shiny and smooth, I started by adding a layer of white gesso to give it some tooth. Once the gesso was on, I realized the teal paint would look better on a black background; so I put down a layer of black gesso. (One of the things I love about mixed media is more layers often make the piece more interesting).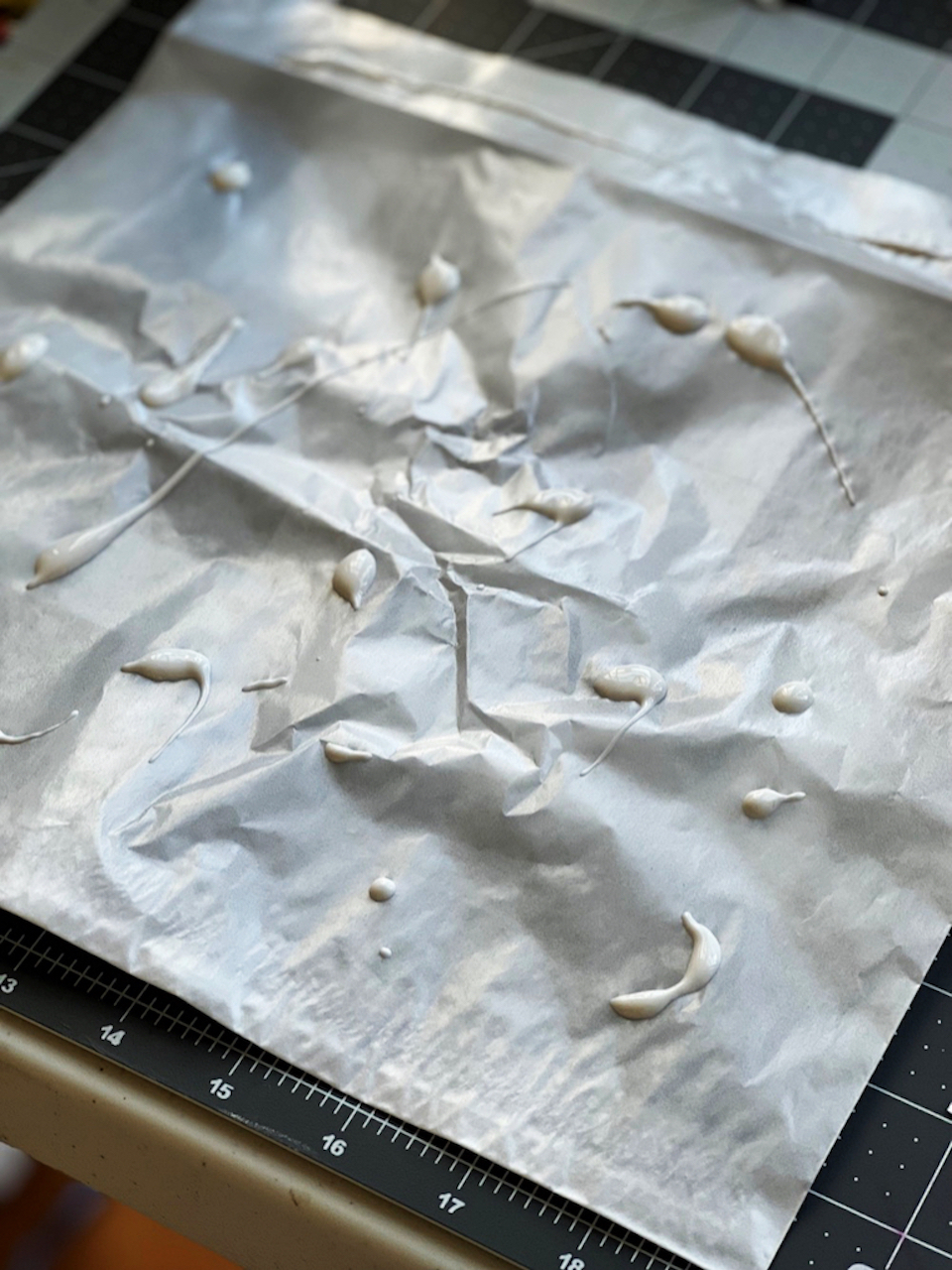 Next I drew a butterfly on a post-it note and cut it out. Once I was satisfied with it, I cut out 8 more butterflies. I placed these down on the black glassine to act as masks before I put down Nathalie's Star Struck stencil. I used Golden Teal paint with a sponge and "pounced" the paint through the stencil. I removed the stencil and the masks which left black butterflies on the page. I thought I wanted to make the butterflies stand out, so I used a white Posca Pen to outline each butterfly.
I wanted some "Bling" on the page. With a small paint brush, I applied gold gesso to the dots in the Star Struck stencil. See the lower left bottom corner to see how I filled in the gold dots.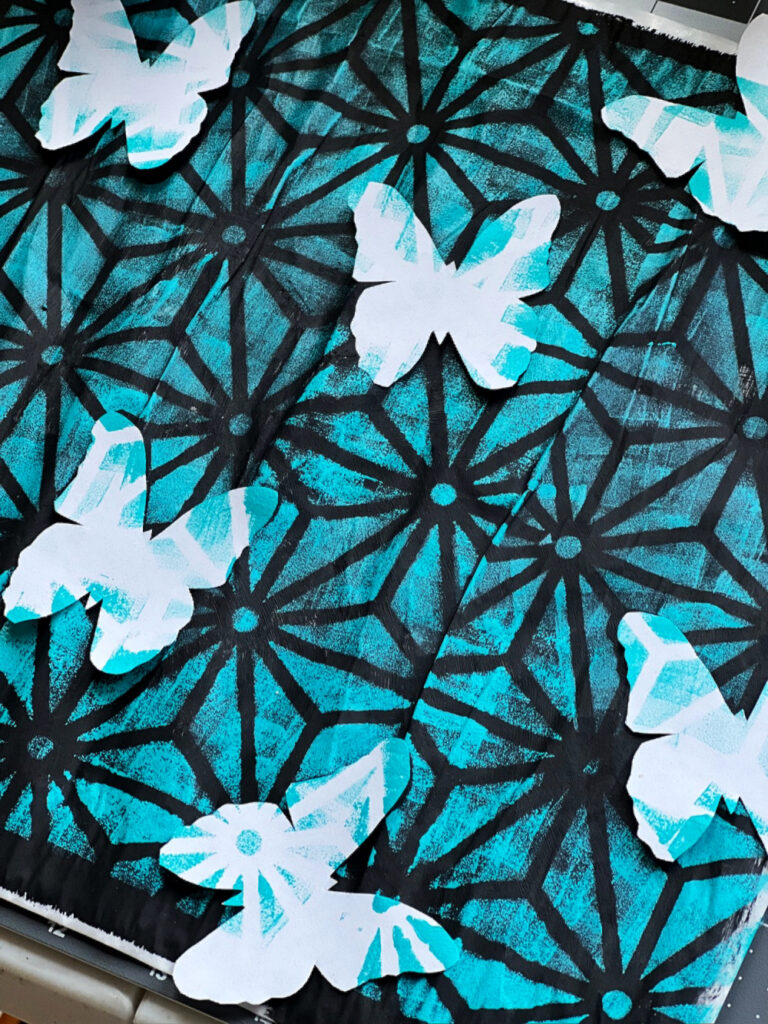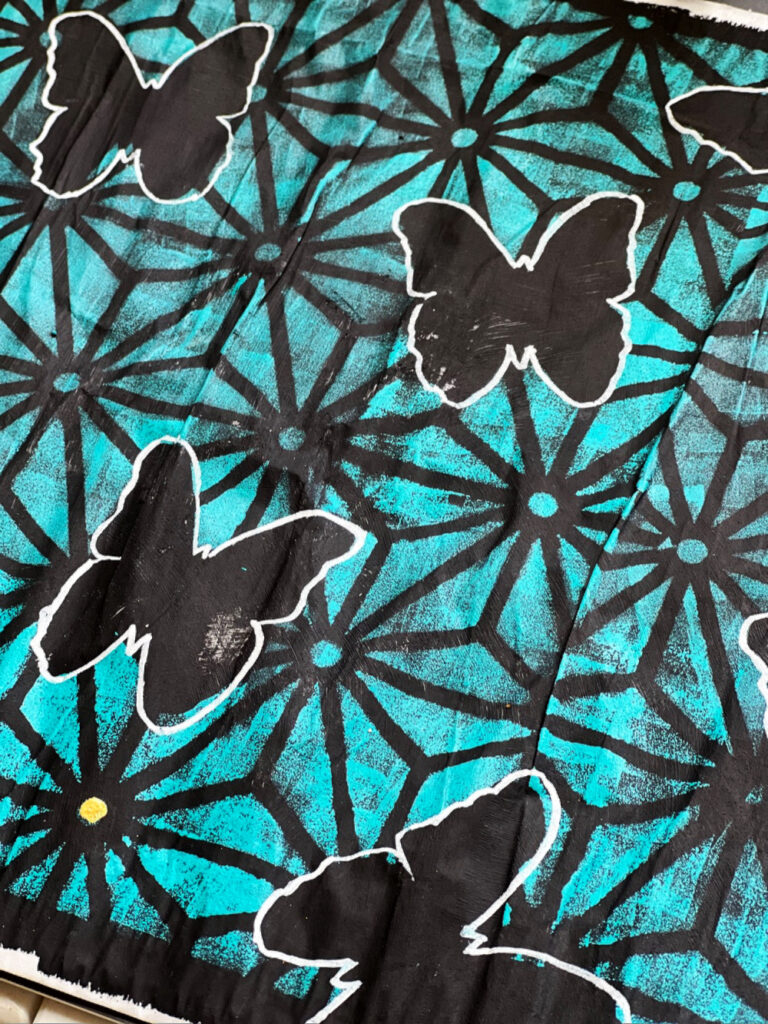 Next I used Natalie's Grove Street stencil, Central Ave Stencil, and Park Blvd stencil and a makeup sponge to lay down a design on each butterfly.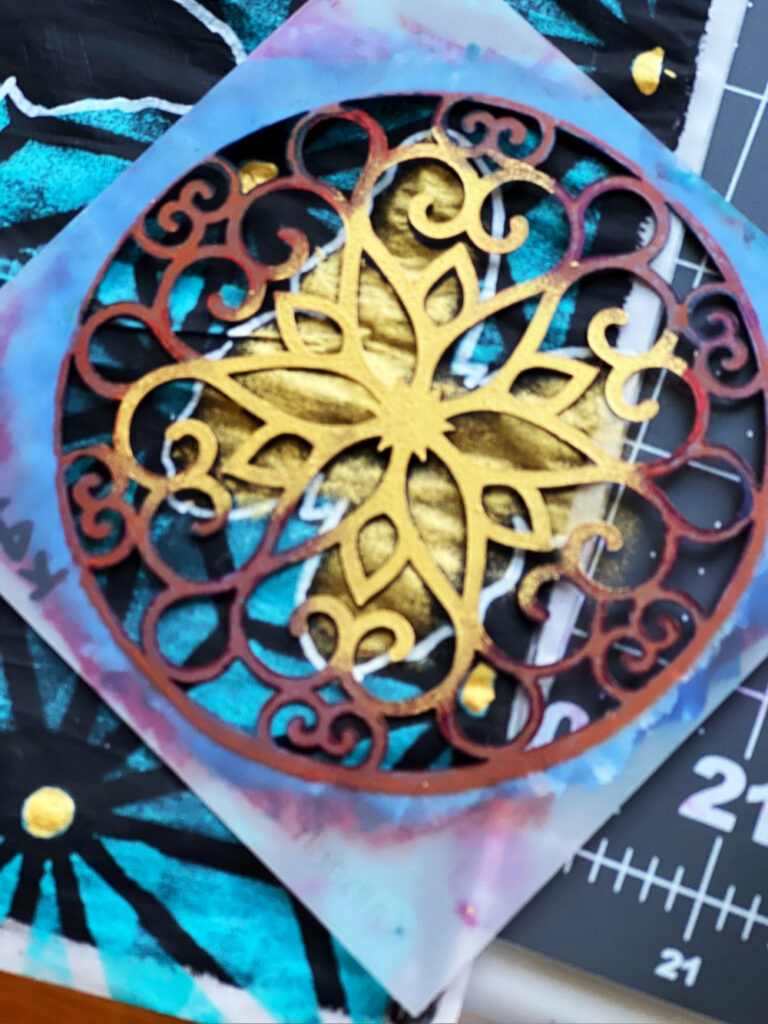 After the designs were on each butterfly, I realized I didn't like the white outline, so I covered it up with gold paint and then applied a black micron #8 to outline the gold providing more depth to the butterflies.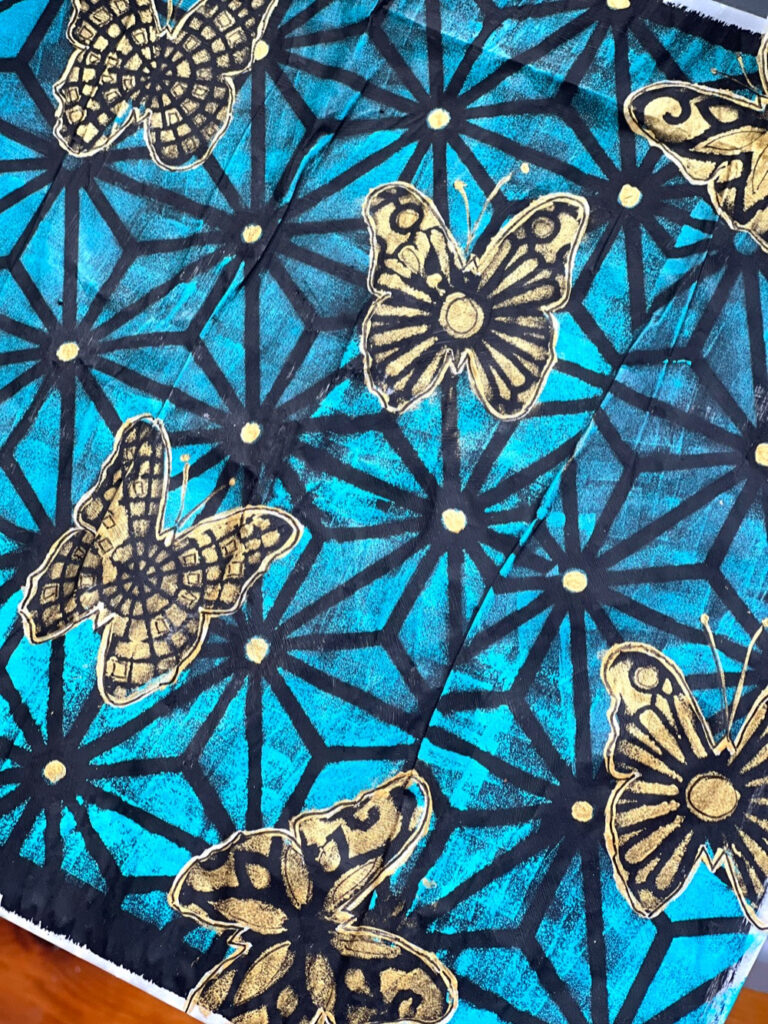 ---
Thank you Robin for this fun project idea that could be used to repurpose lots of different types of bags! Also thank you for participating in the Creative Squad for the past 2 years – it has been a pleasure working with you!
Give it a try: you can find all my Stencils in my Online Shop and in addition to her upcycled glassine bag, here are some of the supplies Robin used: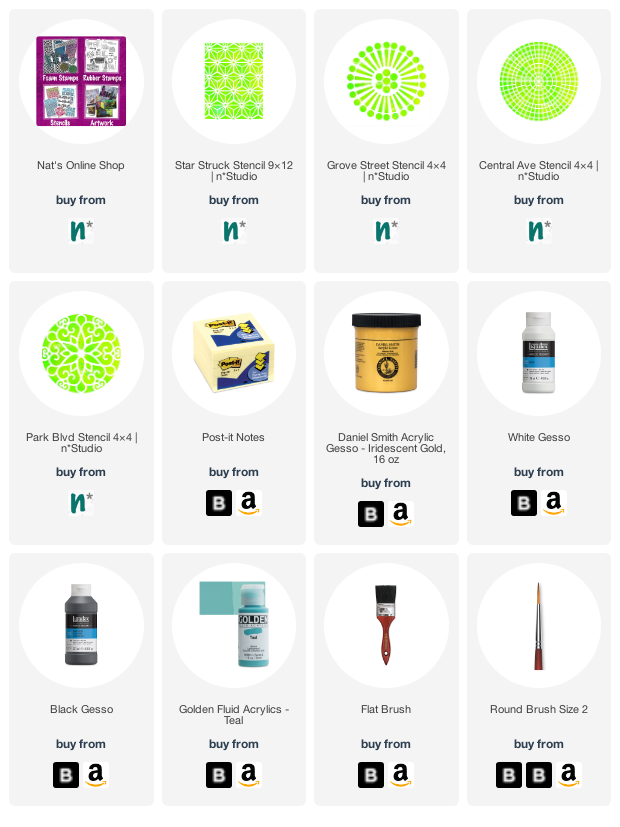 Looking for more projects? Follow the Creative Squad on Instagram here.