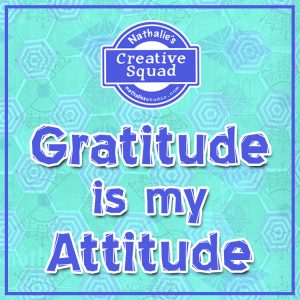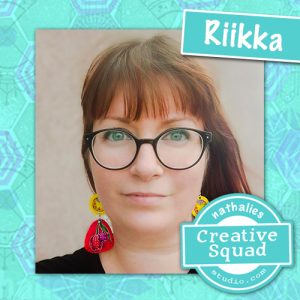 Hello from my Creative Squad! Today we have a post and video from Riikka Kovasin who is sharing her take on our new monthly theme for November and it's all about being thankful and showing gratitude: Gratitude is my Attitude – This month we are playing along with the November ArtCollab: Showing Gratitude – and specifically giving thanks to those who have helped us along the way in our artistic journey. Who was crucial in helping you become the artist you are today? Let's give these amazing souls a shout out! Riikka shares her gratitude with a paper quilt using my Batik stencil, Queen Anne rubber stamp and Love Knots rubber stamp.
---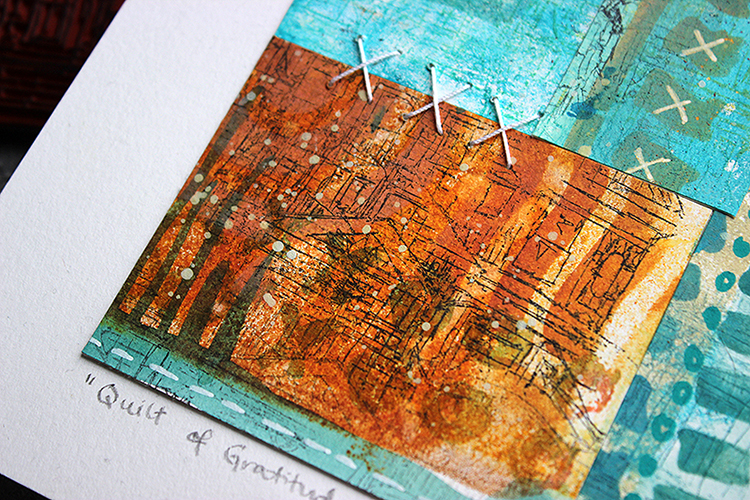 Quilt of gratitude
Hello, it's Riikka here today to share my monthly project. This time the theme was appropriately gratitude as Thanksgiving is just some weeks away.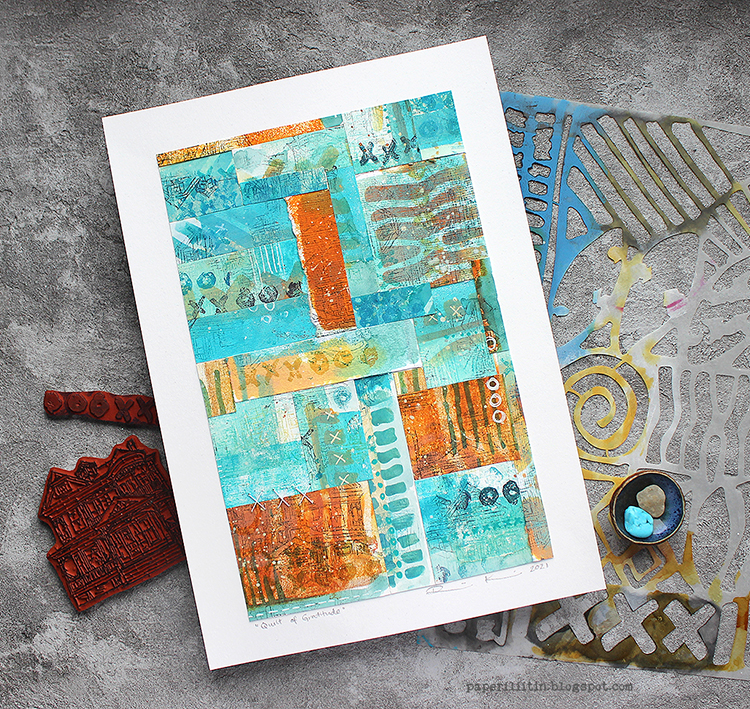 Gratitude is something that might be easily forgot with all the hustle going on in the world. Gratitude is something I try to show each day, but a reminder to count my blessings made me happy. For this project I was thinking about those who have led me to this place artistically. As I couldn't possibly name just one, I started thinking about how to honor a bunch of people but still keep the piece cohesive. That made me think about networks, trees, grids and then quilts. My first idea was to dedicate a patch to each person I'm feeling grateful for, but in the end the quilt is more metaphorical than actually consisting of patches dedicated to different people. It's meant to show that there's many people I'm feeling grateful for and that the entity is bigger than the sum of its parts.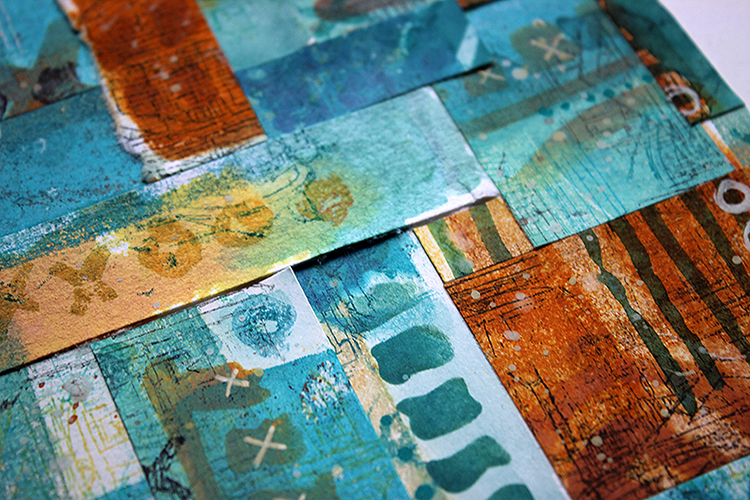 This piece is surprisingly flat to be my project. I usually strive for dimensional things, but this time a more restricted expression seemed to be in order. I did add something raising from the picture plane, though. There's a couple of stitches added to the quilt. They play homage to the actual hand sewn quilts but also repeat the X pattern that can be found on the "Batik" stencil and "Love Knots" stamp I used. Some may see an X as a prohibiting sign, but to me it's usually a combining element. The two lines gather the sides together, make a bridge, combine things. Maybe that stems from my schooling as a seamstress, where for example hemming is done using an X like stitch.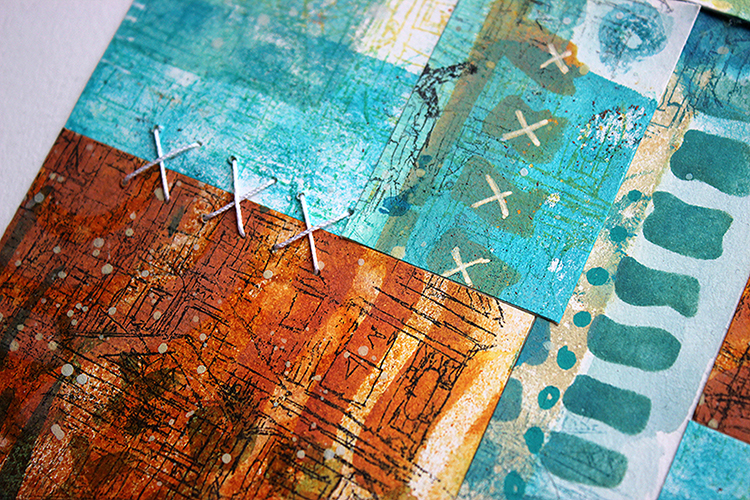 To have some texture and variation, not just that of color and pattern, I used two different papers in my make. I made the collage paper on top of regular 160g cardstock, which I often use as my starting point, but also on top of hand made paper. The soft handmade paper absorbed the colors differently and also had an uneven surface, so there's a little variation in the piece. If you want to see how I made this project, please see the video below.
For the color palette I chose to go with my current favorite. The piece could have been almost any color, really, but I feel most at home when I'm working with teal and blue tones. But gratitude needed something more than just cool and aloof blues, it needed warmth, earthiness. For that I combined the teals and turquoises with rusty, amber tones. The contrast between the two colors makes each segment pop and keeps the piece interesting. At least I hope that it does that!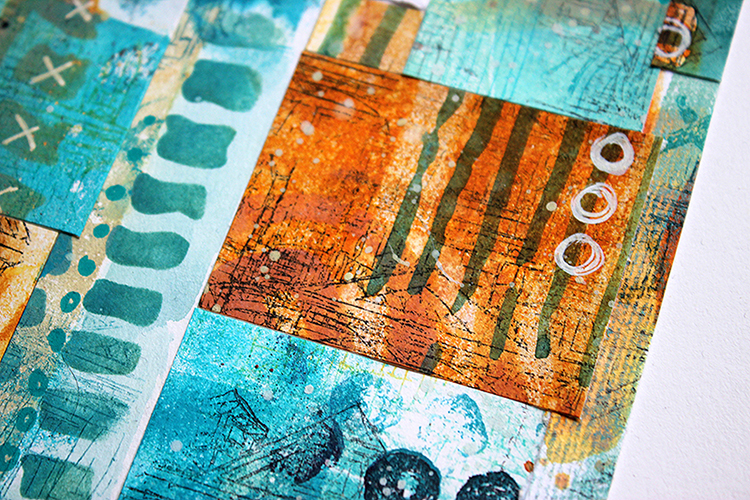 I'm grateful that you stopped by today. Thank you!
Xoxo Riikka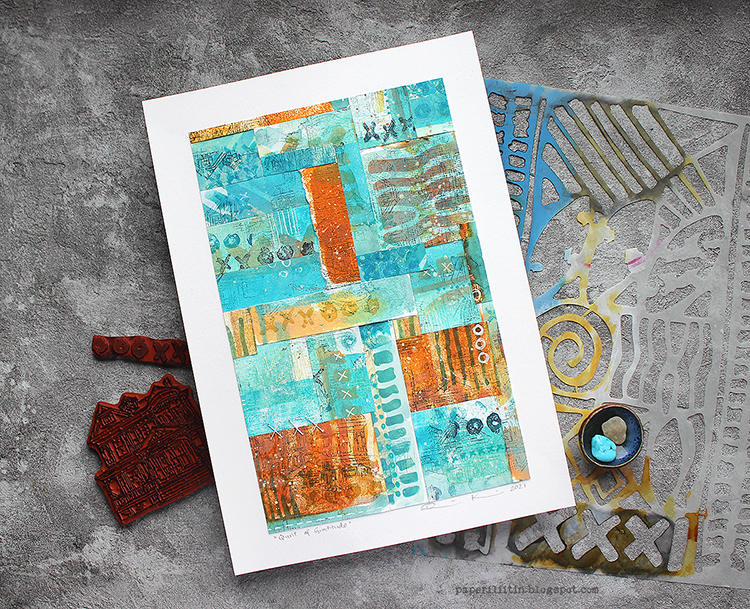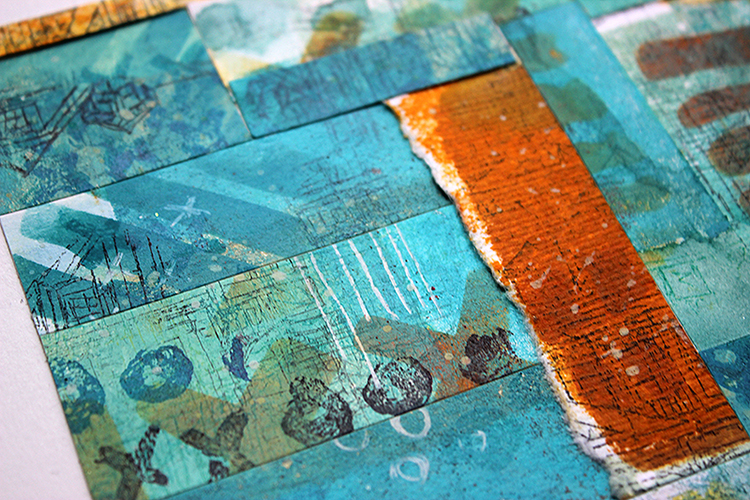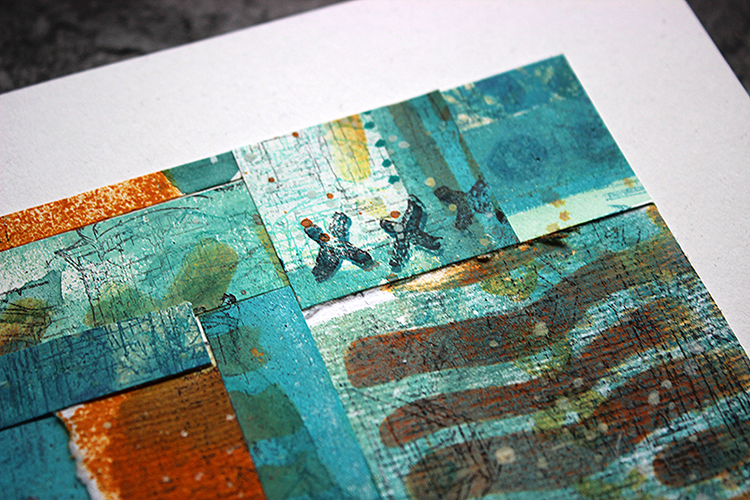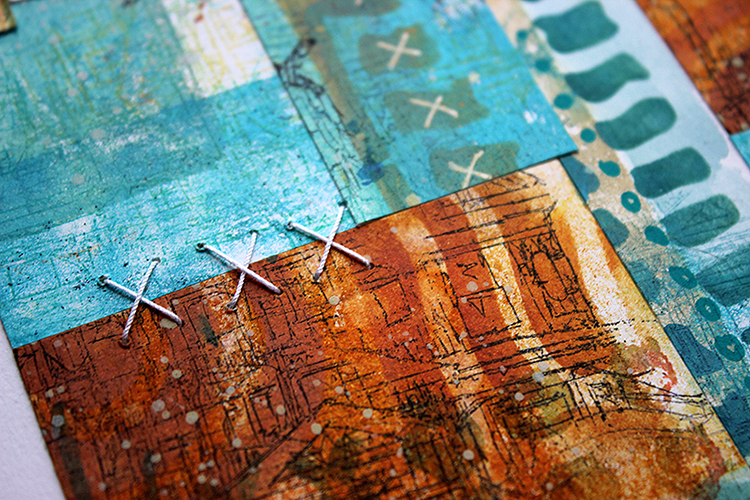 ---
Thank you Riikka – such a thoughtful way to express your gratitude – in a quilt inspired project.
Give it a try: you can find all my Rubber Stamps and Stencils in my Online Shop and here are some of the supplies Riikka used:

Follow the Creative Squad on Instagram here.