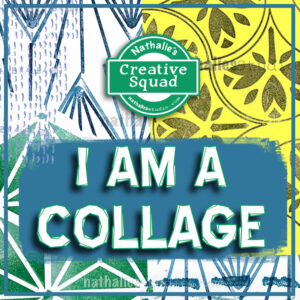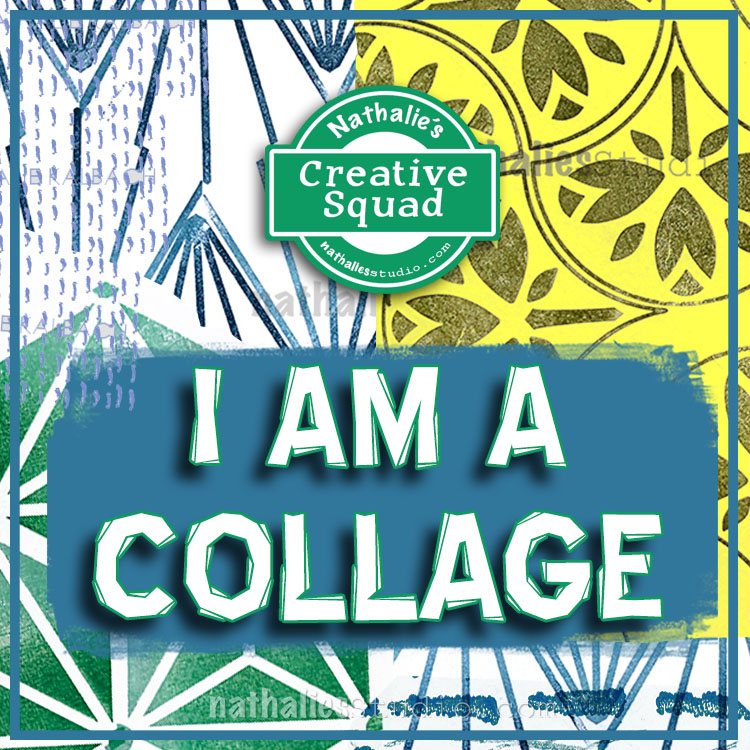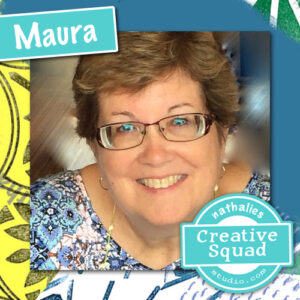 Hello from my Creative Squad! Today we have a post from Maura Hibbitts using my Circle Jumble Large, Hex Set Large, Floral Tile Large, and Fan-Tastic Large rubber stamp sets and our newest theme: I am a Collage – We are all complex beings with many different facets. Create a "self portrait" piece using collage to represent parts of yourself, either literally or in an abstract way.
---
I am a collage of thoughts, ideas, feelings and colors. The patchwork of my life has shaped who I am today. The experiences I've had, the highs and lows, the people I've met and shared my life with, adventures, work, laughing, crying, stopping in my tracks to take in a gorgeous sunset…all of these make up the layers of me that are expressed in my collage. Some are hidden, some in plain sight…these are the things that color my world.
The collage technique I used, I learned from artist Elizabeth St. Hilaire. I began with the gel plate, lighter hued paints and a brayer to create the background papers. Add a small amount of paint to the gel plate, brayer it smooth, then press the white cardstock onto it and lightly rub then lift off. Using a 5×7" gel plate, you can get two impressions onto one sheet. Make a batch of background papers in different colors. Set aside to dry or use a heat tool.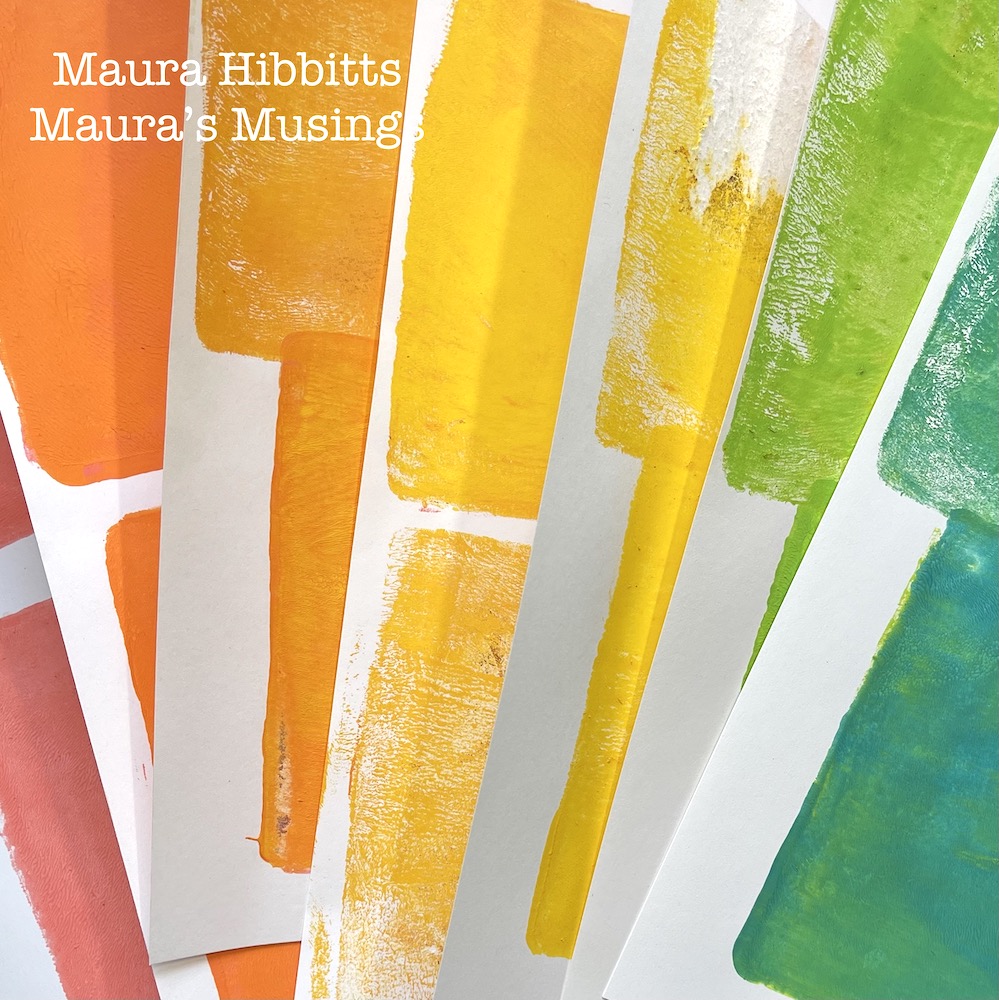 Next, brayer a dark or contrasting color onto the gel plate, and stamp into it with Nathalie's Park Blvd stamp. Now, stamp the image repeatedly onto your background sheet in one section. Brayer the paint on the gel plate again and stamp repeating images on the plate, then place the other background section over it and lightly rub and lift. Basically, you are creating a positive and a negative print. Let dry or use heat tool.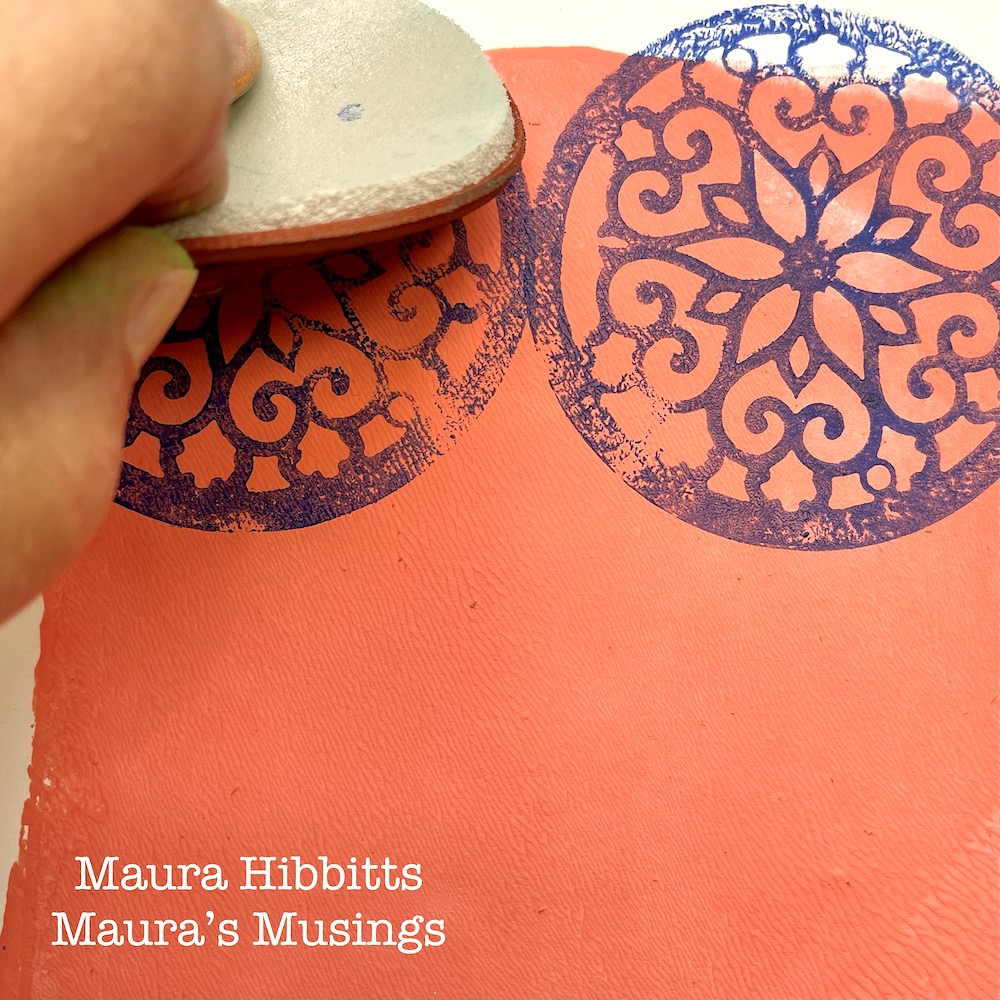 Repeat using the Lily Fan stamp and a different paint color.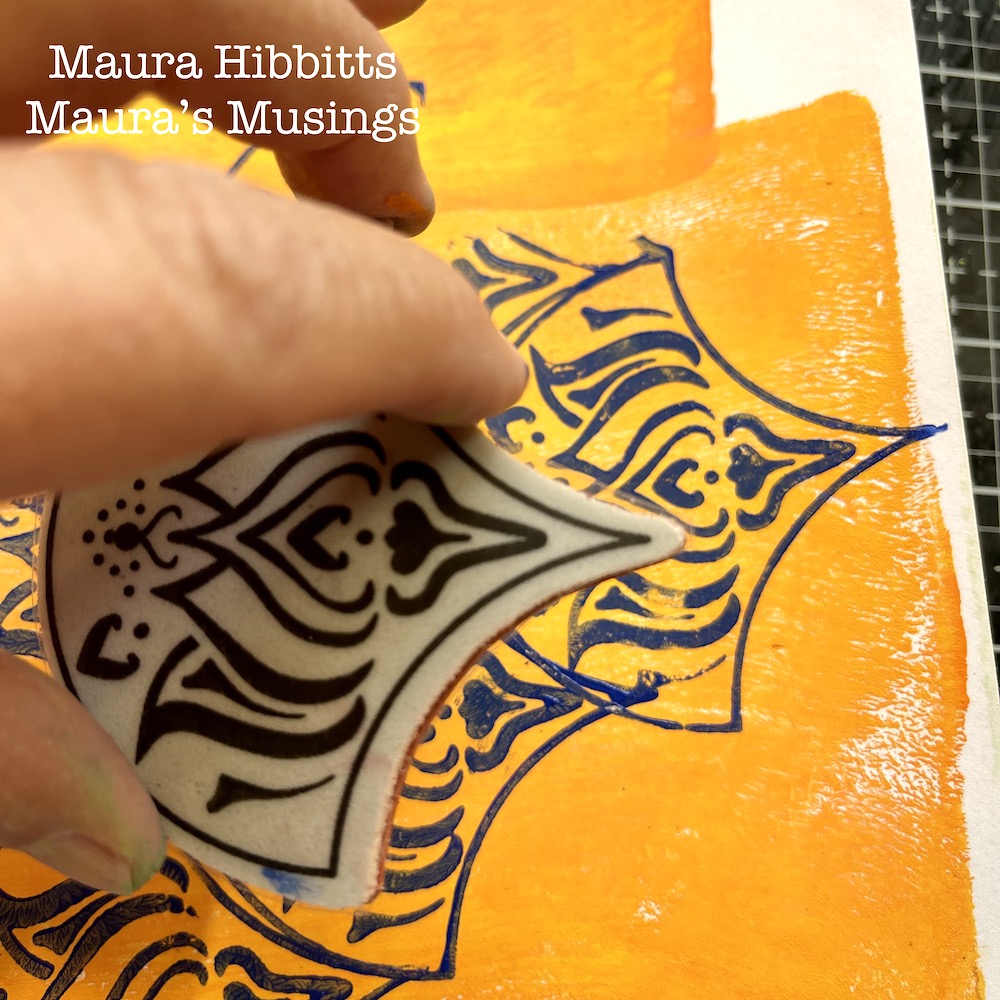 Repeat using the Space Oddity stamp and a different paint color.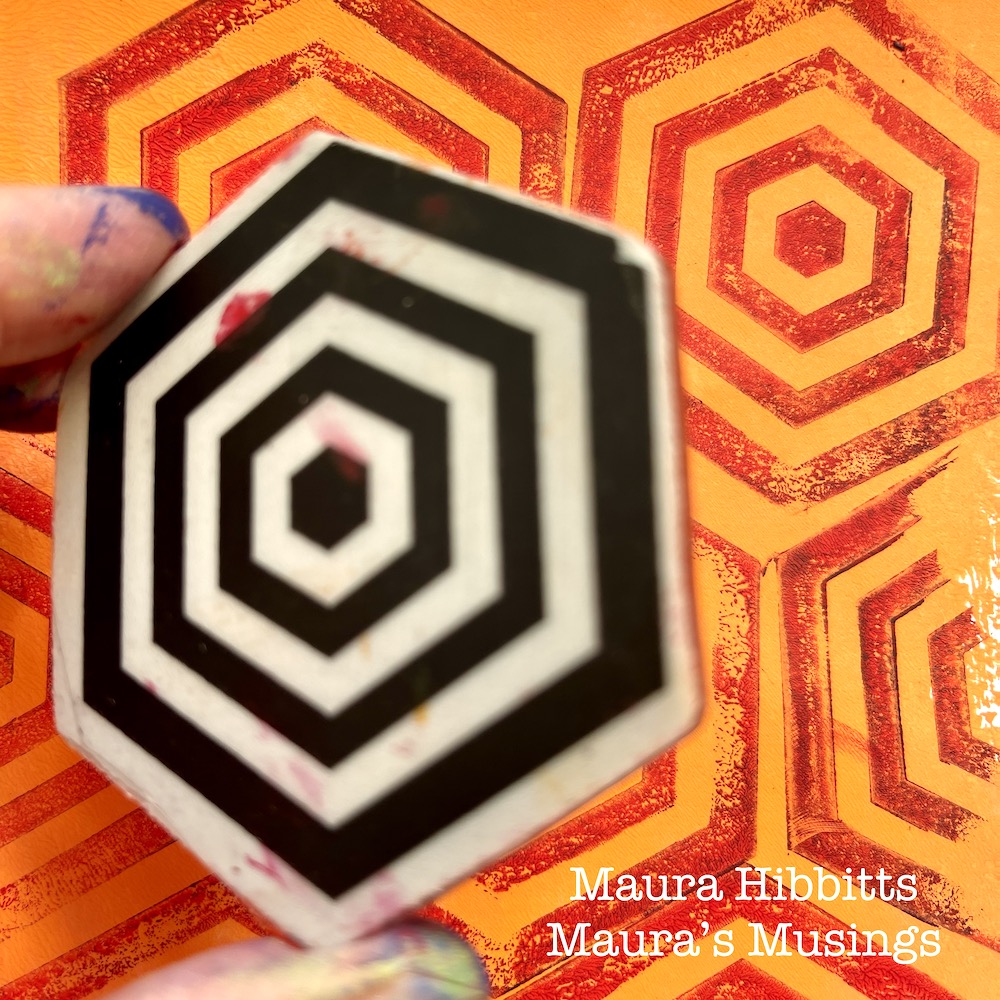 Repeat using the Maze Hex stamp and a different paint color.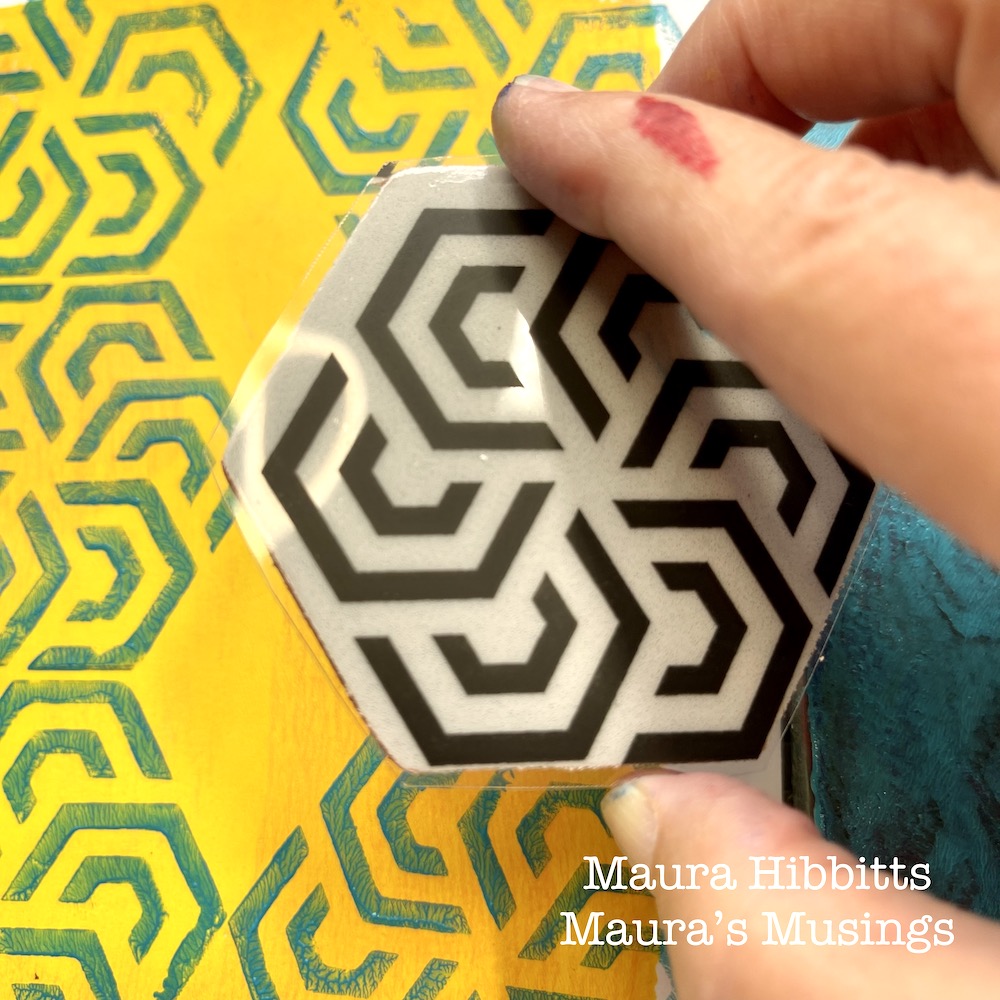 Repeat using the Hamilton Positive stamp and a different paint color.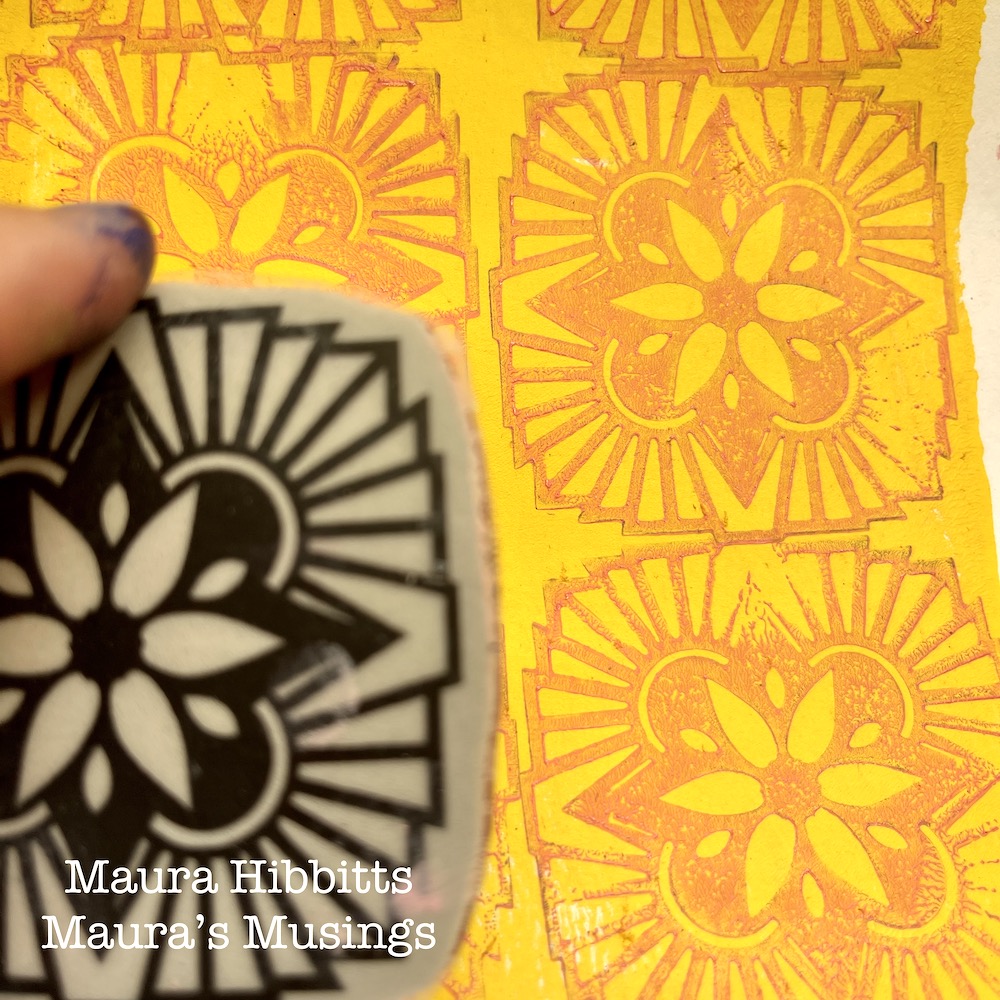 Repeat using the Versailles Positive stamp and a different paint color.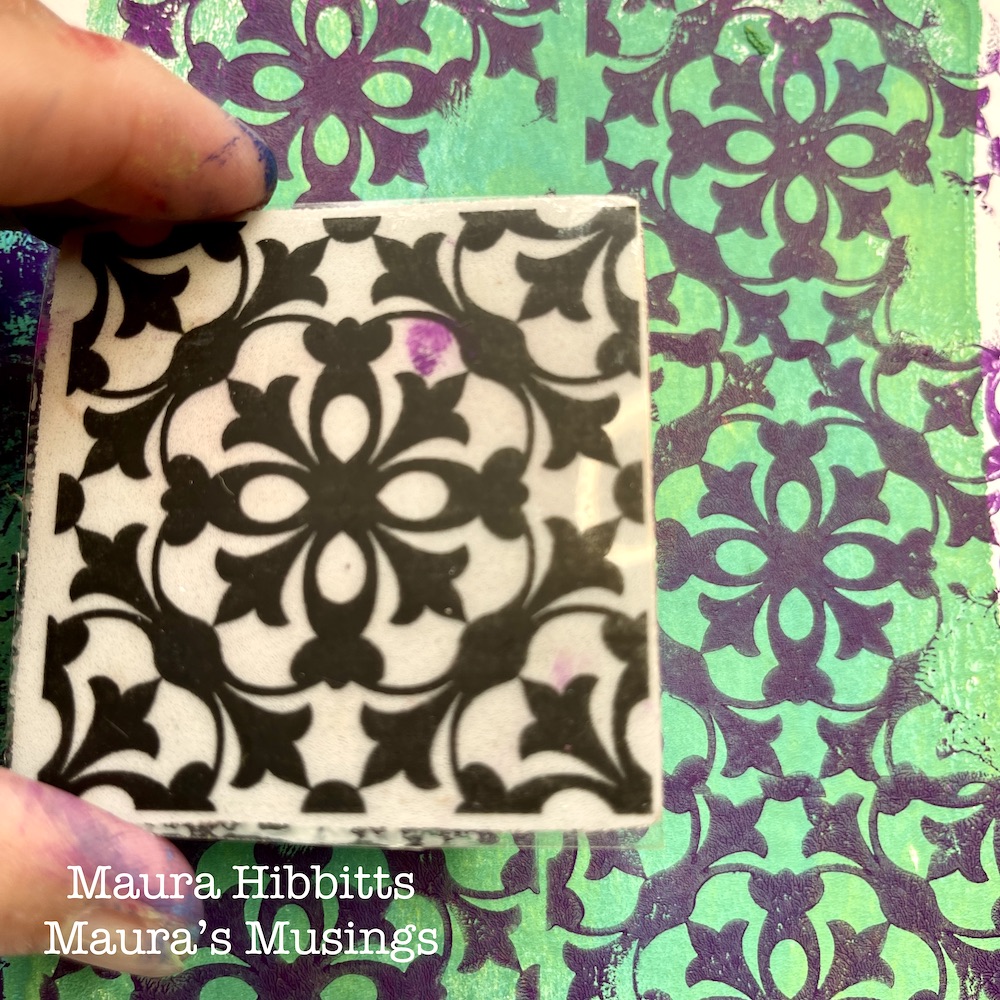 Now for the final repeat of this step – use the Fairview Fan stamp and a different paint color. Let all papers dry thoroughly.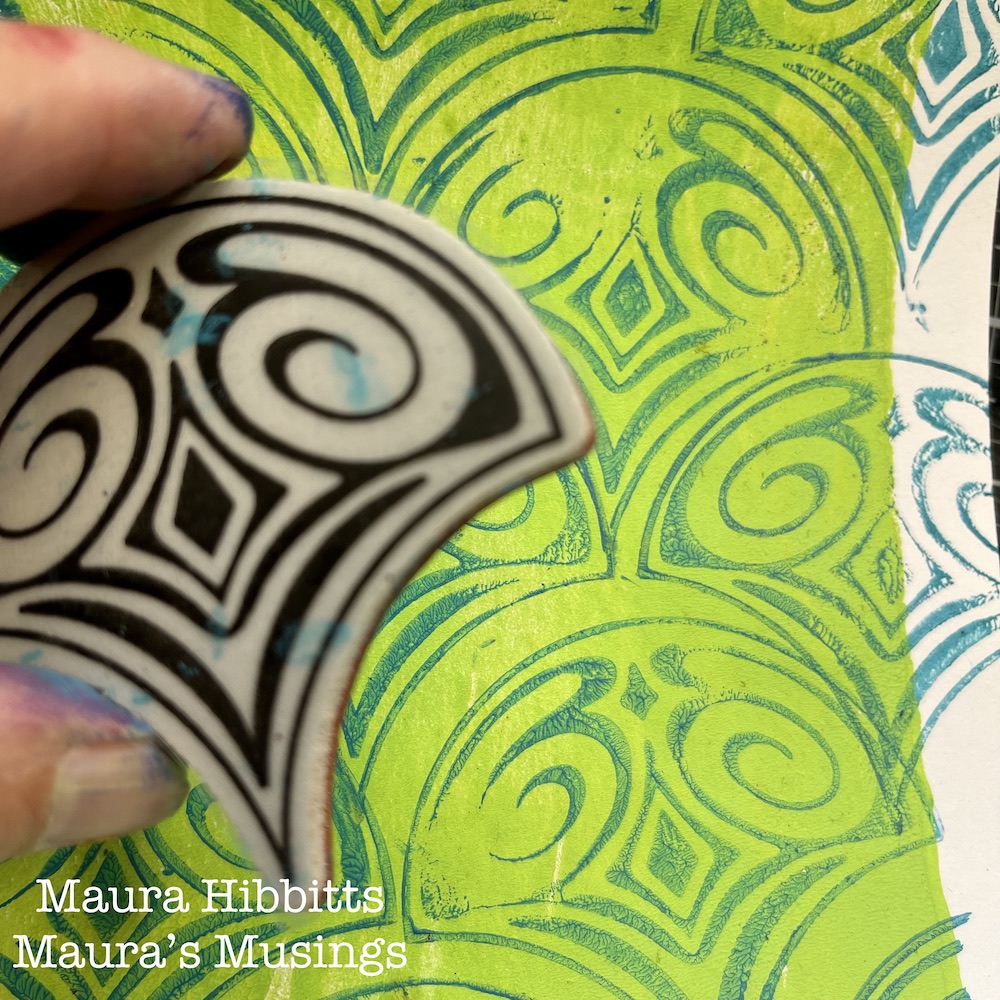 At this point, you will have a selection of papers in several colors and designs to use for the project.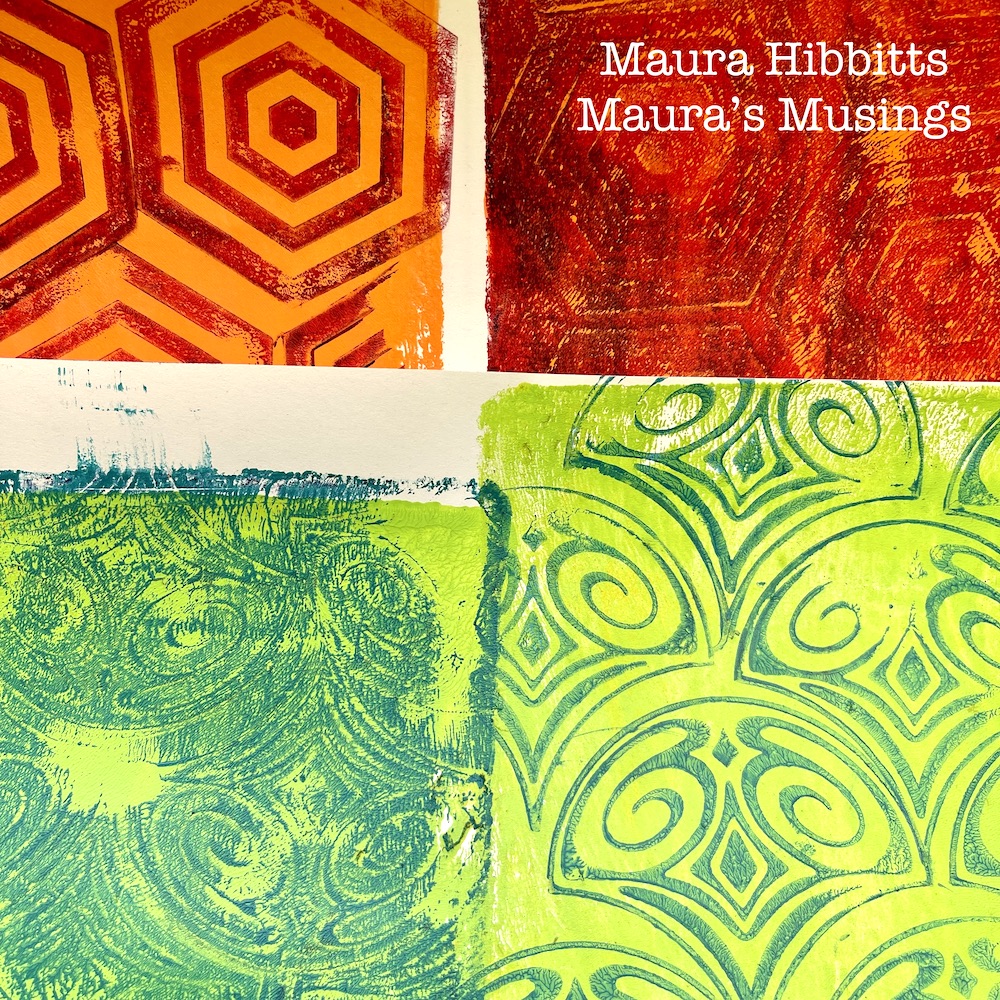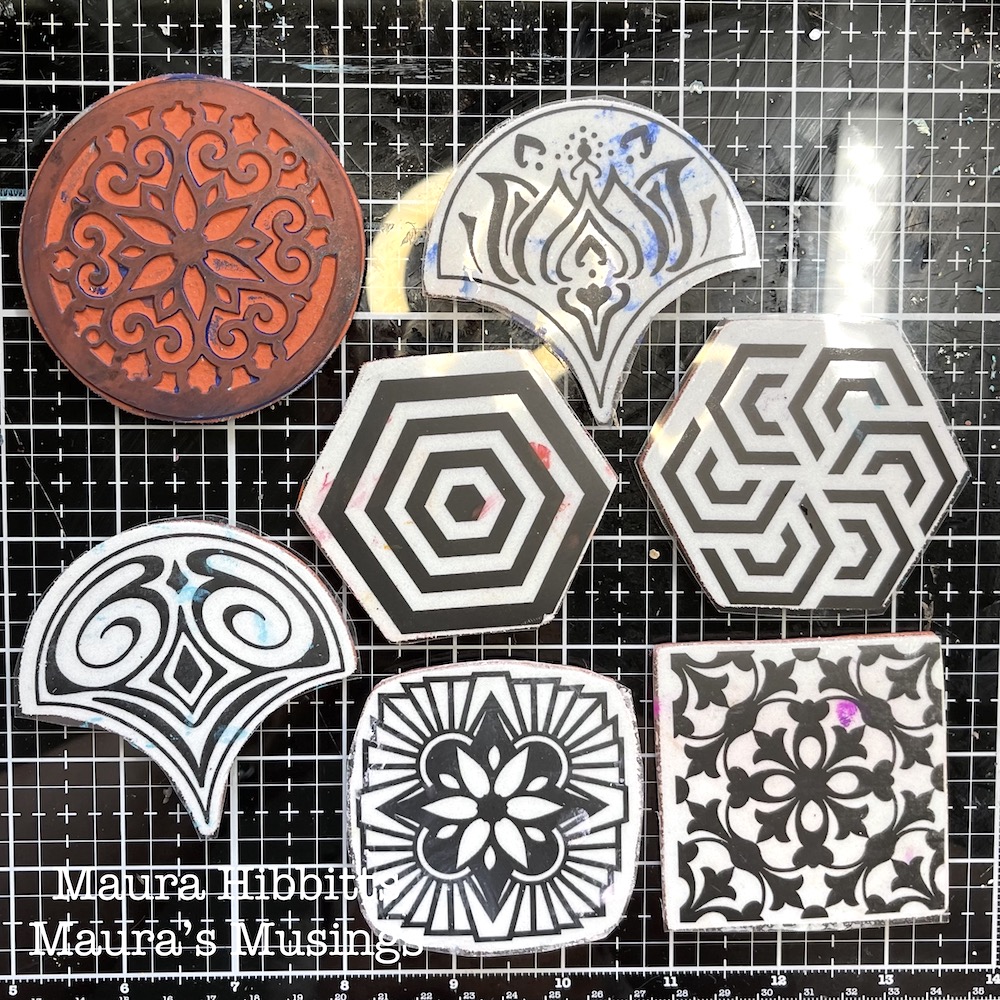 Now, the fun begins! Sketch a face on your page. Use the same paint colors here as you used to make the papers. Paint a mix of dark colors around the face to make a background. (I used Lapis and Blackberry) I wanted to use non traditional colors for my face and lots of variety… it might look a bit psychedelic to you, but I love the freedom of play here.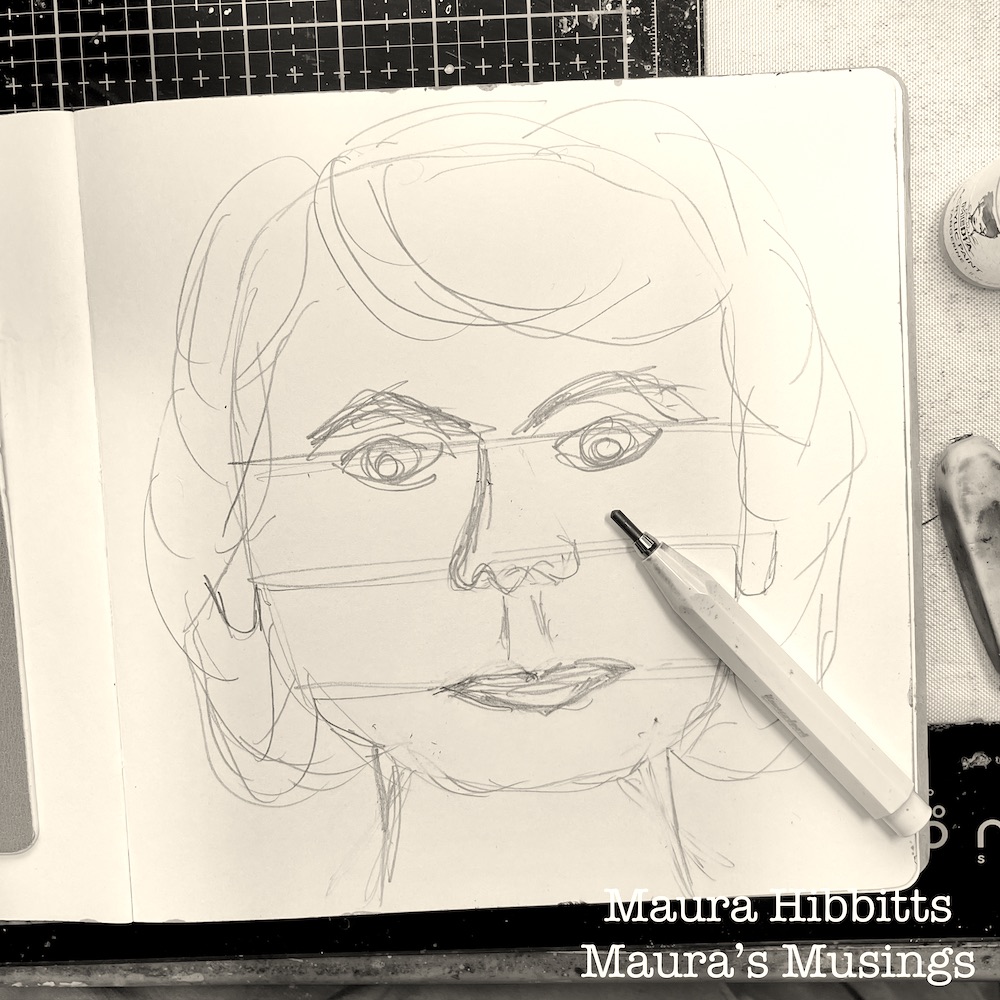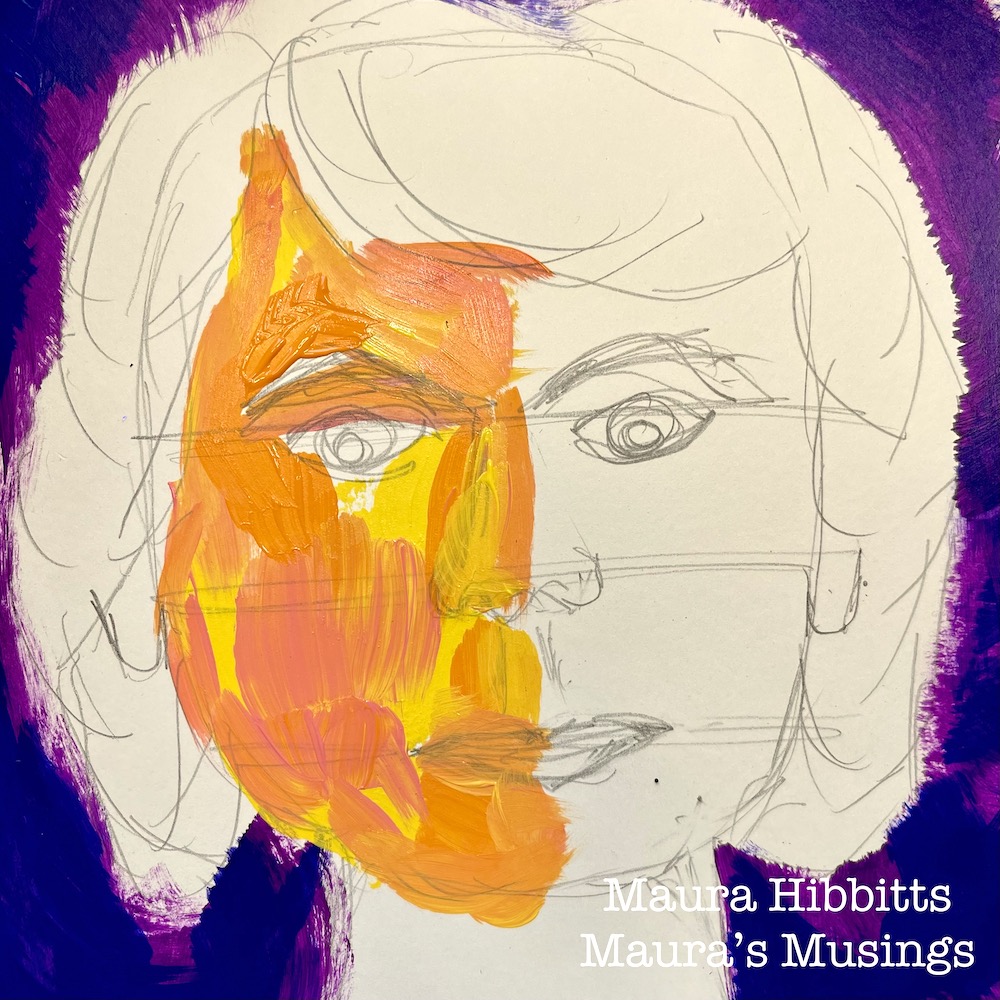 I used warm colors on one side of the face, and cool colors on the other. (When I look at the one side, I'm getting "She Hulk" vibes, lol!) And just go into a color frenzy with the hair! I tried to paint with big, loose strokes.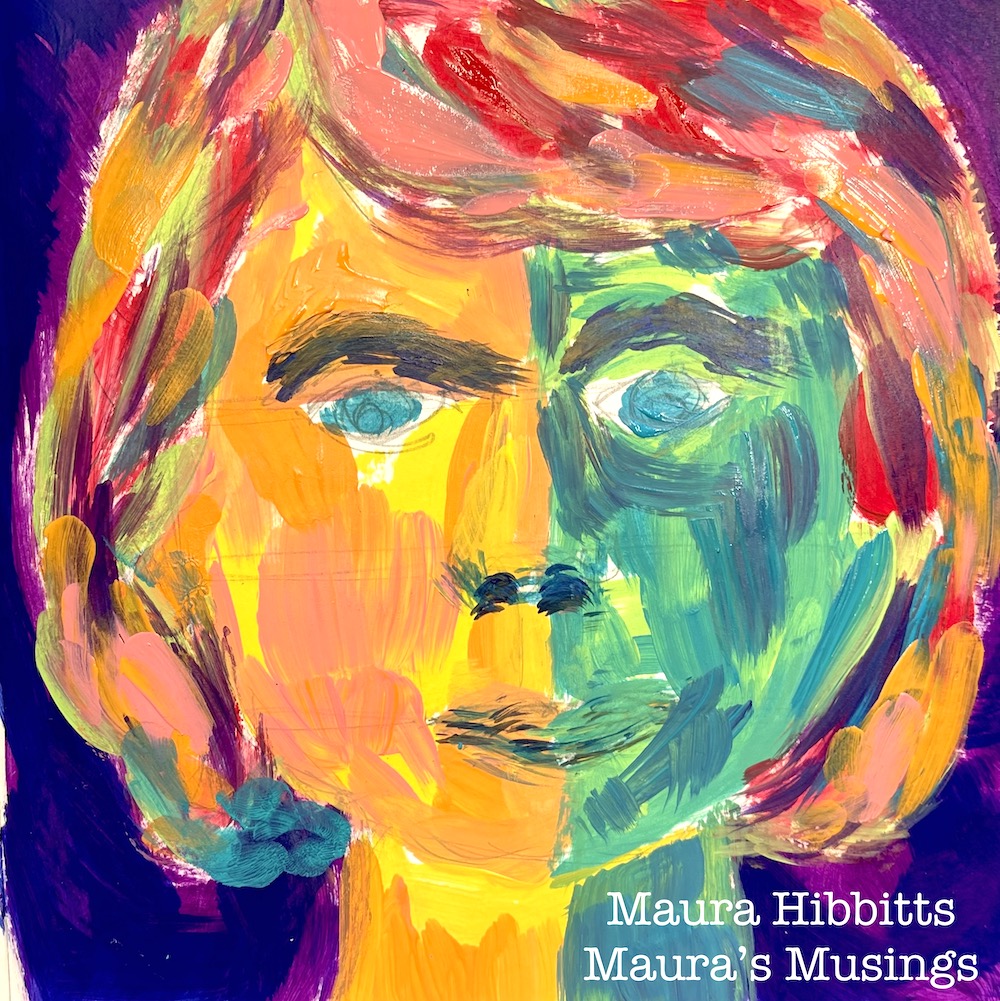 Rip out small pieces of paper from your background papers, matching the paint colors. Note – if you rip the paper towards you, it will eliminate a white edge. Adhere to the background with collage medium. I like to add the medium to the back of the piece, press it down with the brush, then go over it with more medium, pressing down.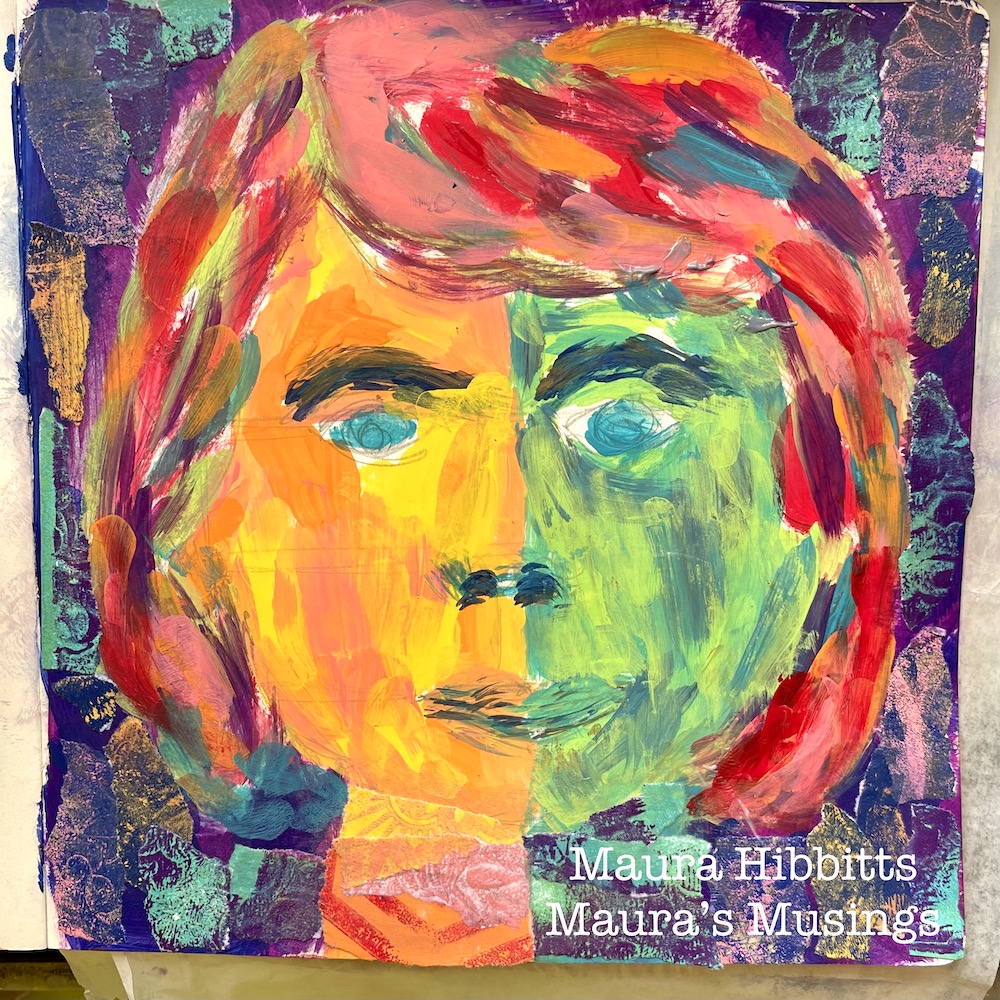 Next, move to the face, and continue collaging paper pieces over your painted image. Match the paper bits to the paint color.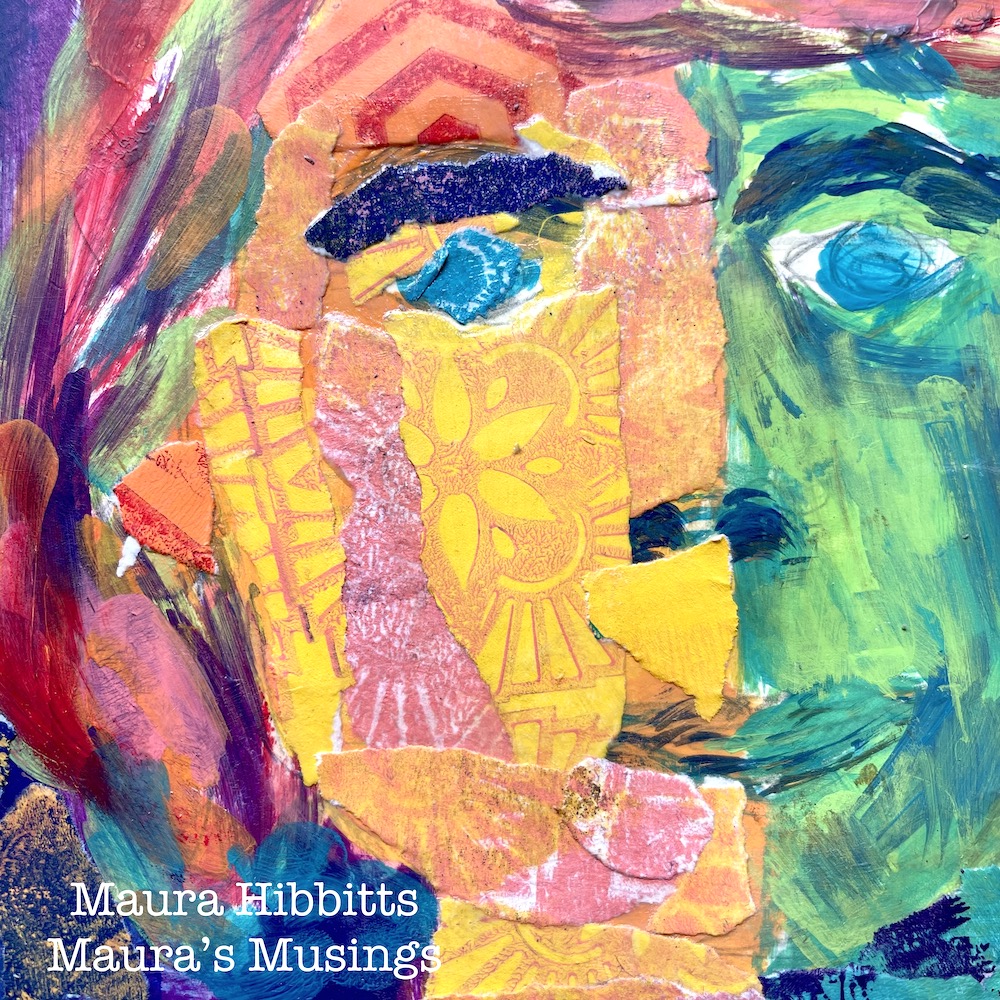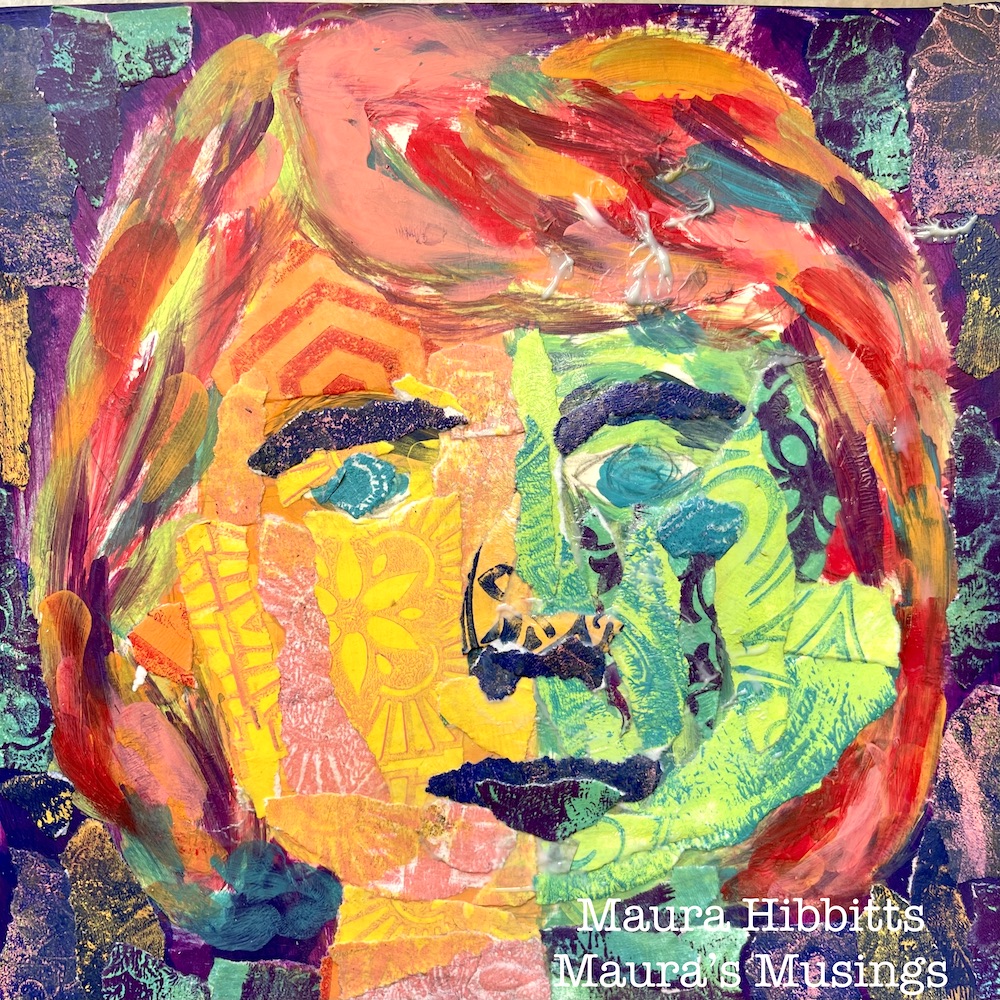 Cut words out of a magazine, or write them and collage onto the hair. Then, collage paper bits onto the hair and around the words, leaving them mostly visible.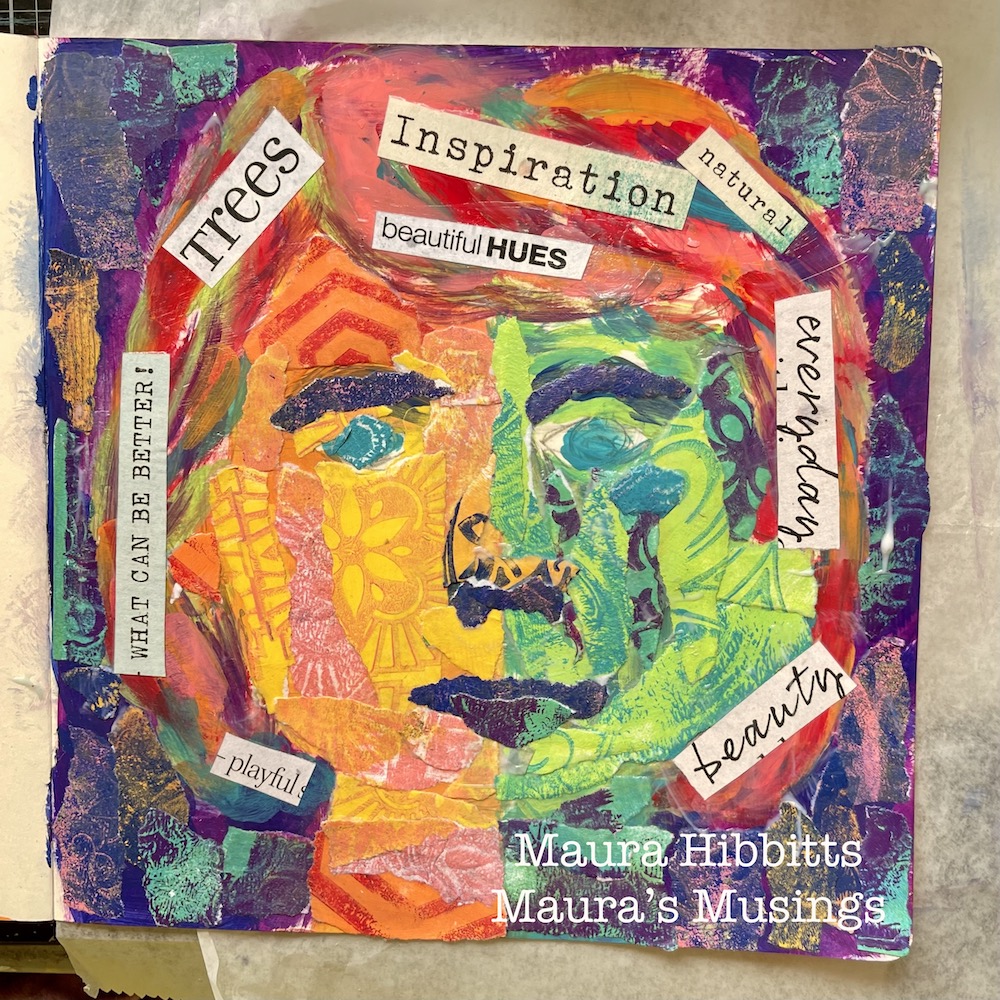 When you look at the details in your project, you will see the layers of paper, color and stamped images. When you step back and look at it, you see the face, albeit a very colorful one.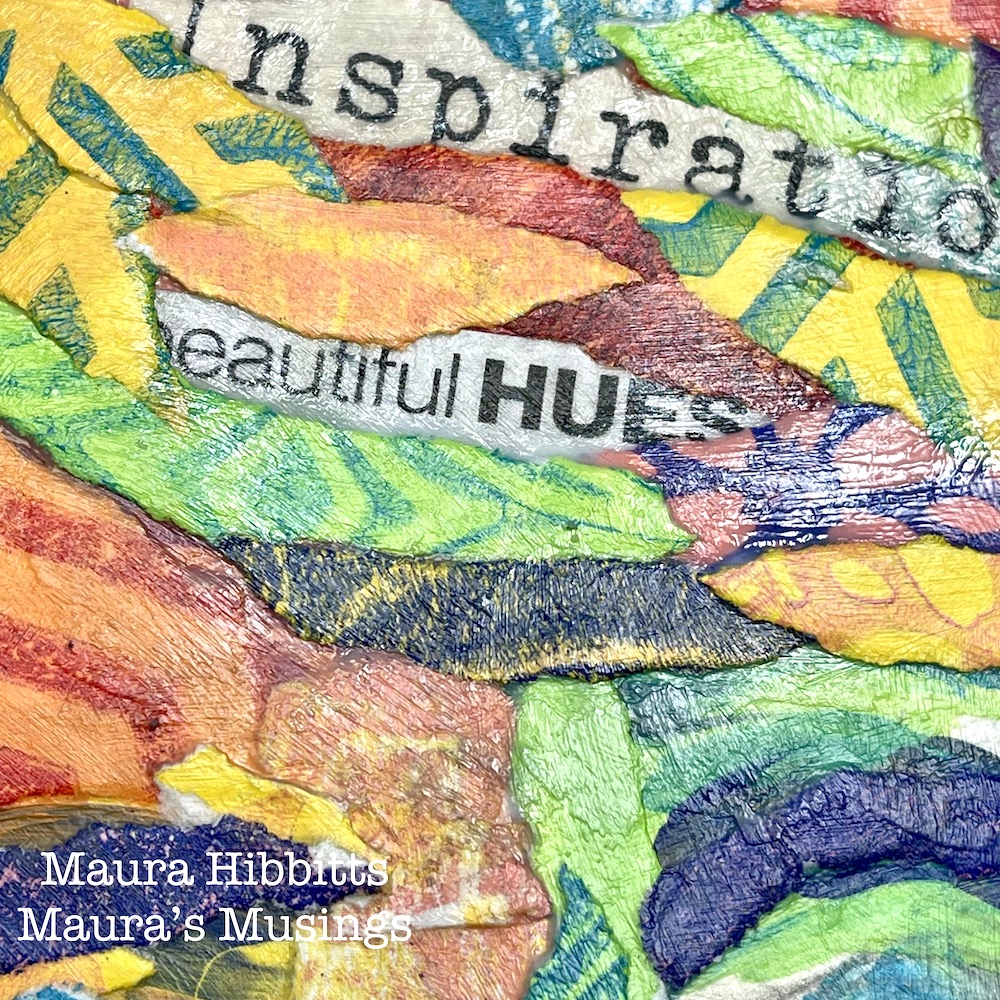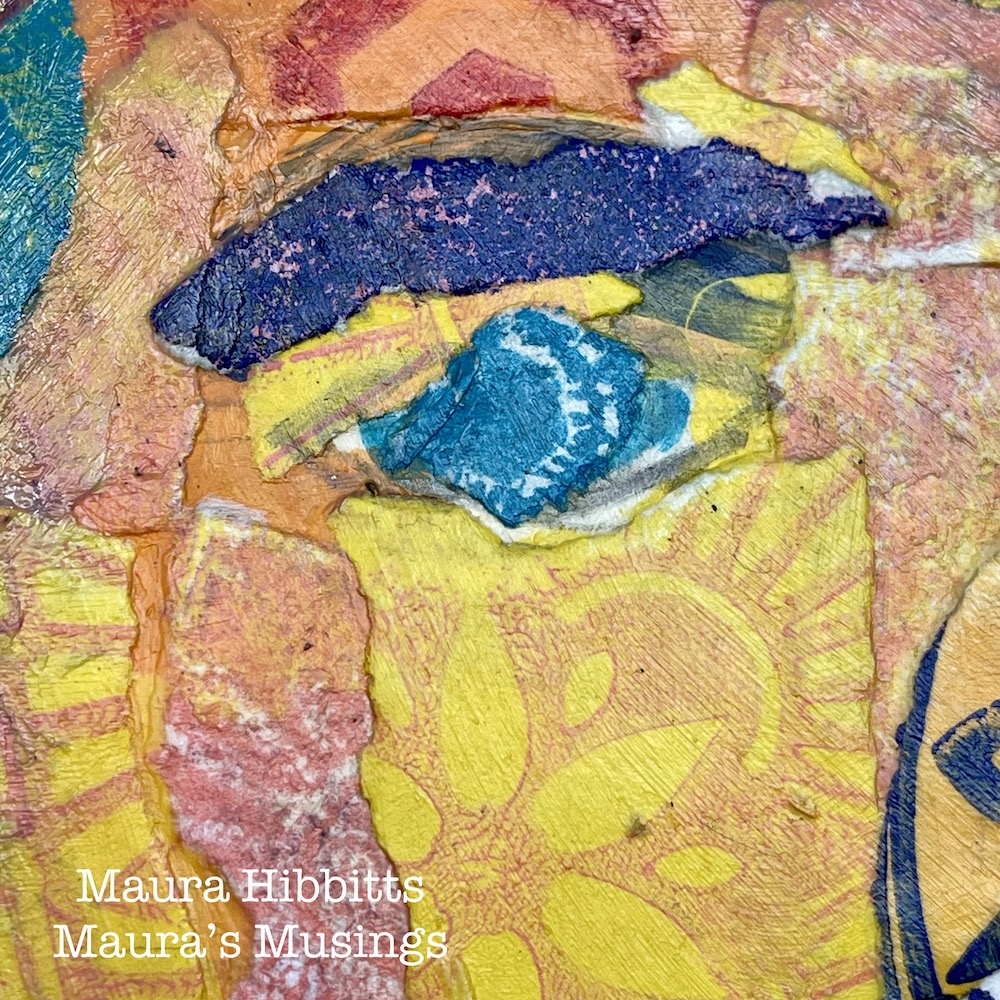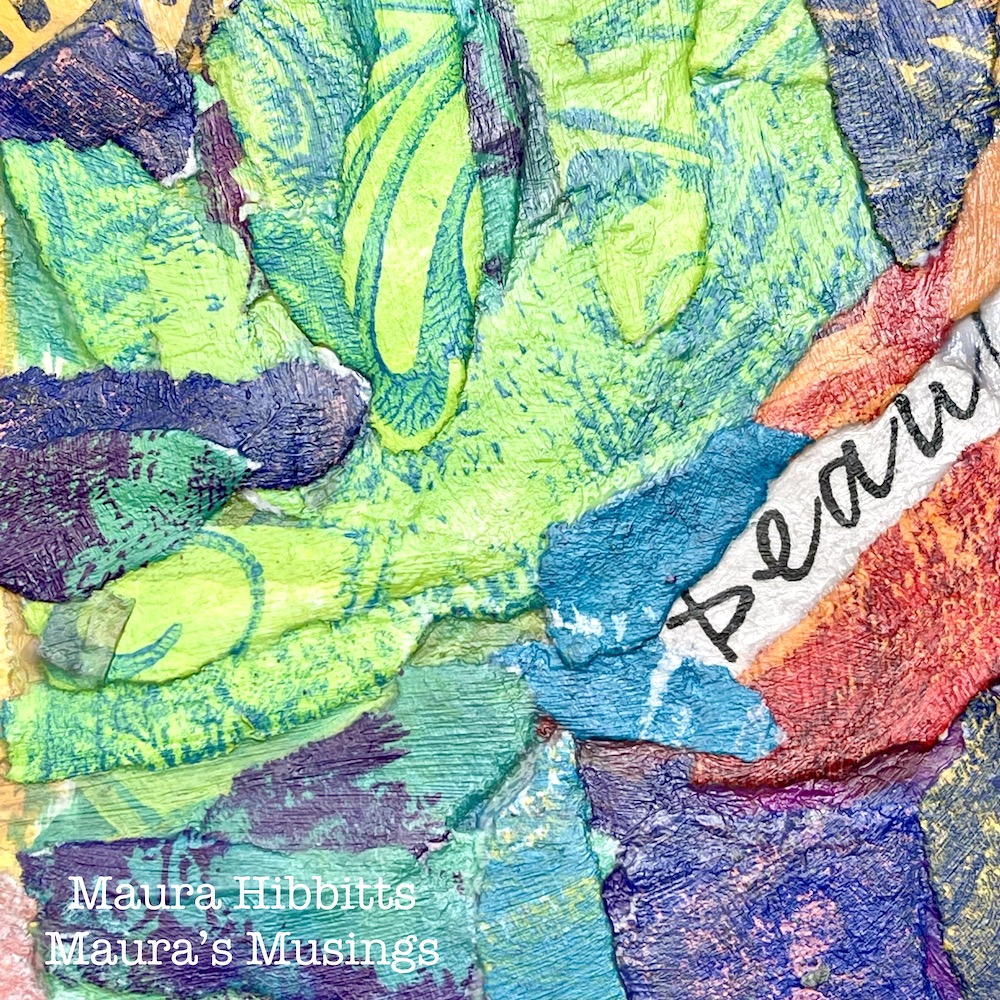 How fun is it to think of yourself as a collage, and create a wild and colorful image? I found the collaging to be a very meditative process, giving me lots of time to think about what makes me unique. I hope you have as much fun with creating your own collage as I did. Happy creating! – Maura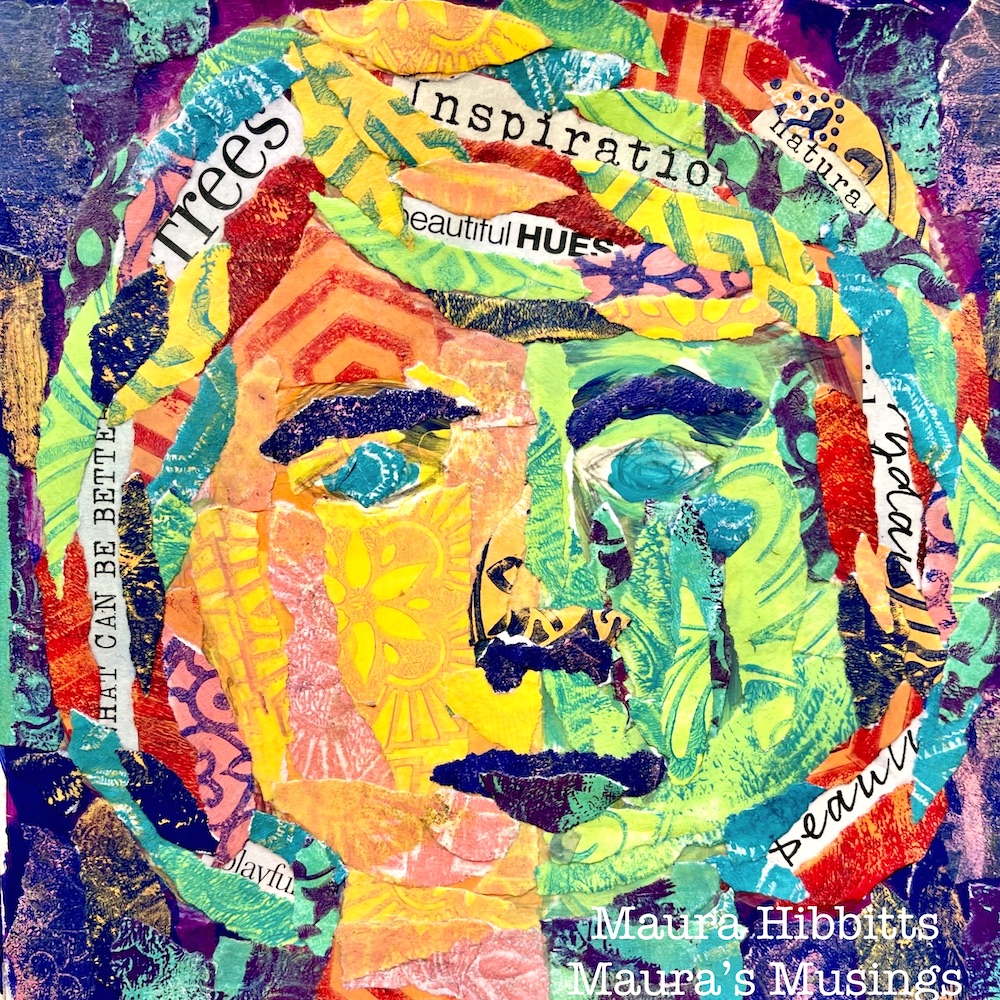 ---
Thank you Maura! Watching this process come together was very cool and I absolutely love the result – it's complex, emotional, and such a wonderful way to approach self portraiture!
Give it a try: you can find all my Rubber Stamps in my Online Shop and in addition to her word clippings, here are some of the supplies Maura used:

Looking for more projects? Follow the Creative Squad on Instagram here.