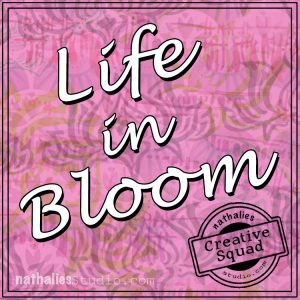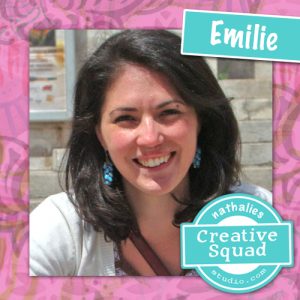 Hello from my Creative Squad! Today we have a beautiful final post from Emilie Murphy who will be moving on from the Squad at the end of March. We have loved having her on and sharing her gorgeous style and talent for illustration with you. This month Emilie is using my Art Deco Summit, Art Deco Wallpaper and New Orleans stencils and our theme: Life in Bloom – It's been a long winter where we are and I'm dreaming of flowers and gardens and spring. Indulge us all in a project that focuses on one of Mother Nature's most exuberant symbols of life: flowers flowers flowers!
---
Hi there!
Can't believe that we are already in March. Time flies, for sure, despite the long and pretty cold winter we had this year. I can't wait to see the first flowers blooming. Let me show you, today, how I made my art journal page to illustrate the "Life in bloom" theme of this month.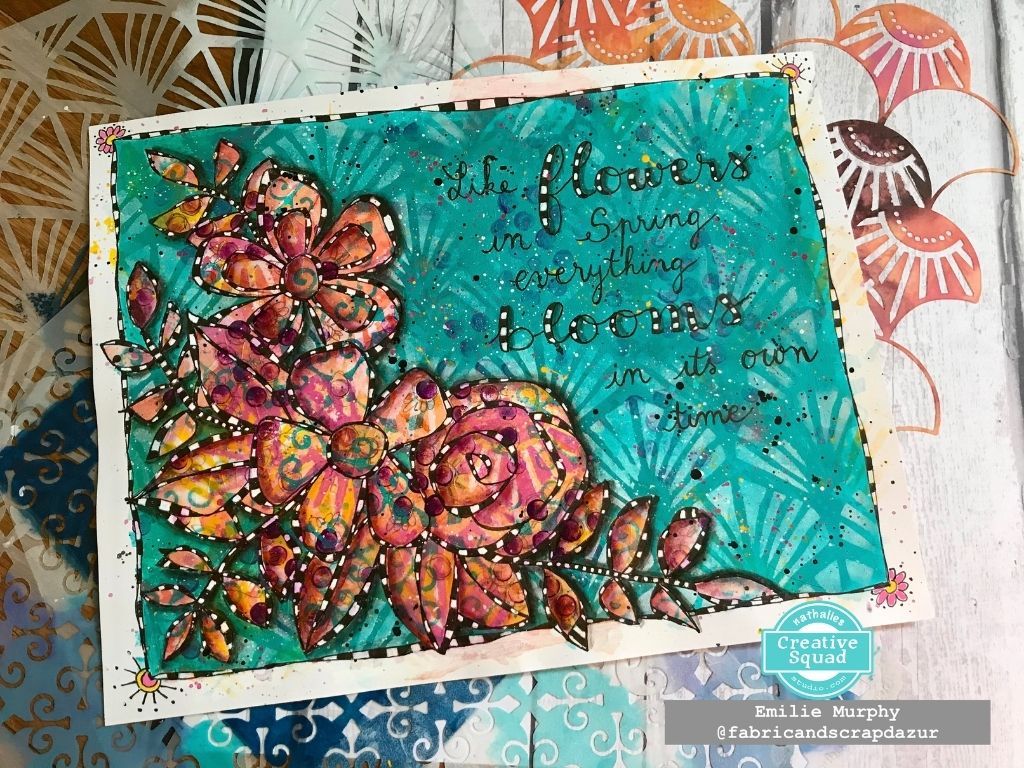 To start my project, I used my Gelli plate with my favorite warm colors using a sheet of 8.5×11 white cardstock. I first applied the paints by mixing them a little bit with each other, I then laid down the Art Deco Summit stencil and pulled the print. I mixed acrylic paint and ink to get a kind of washy look.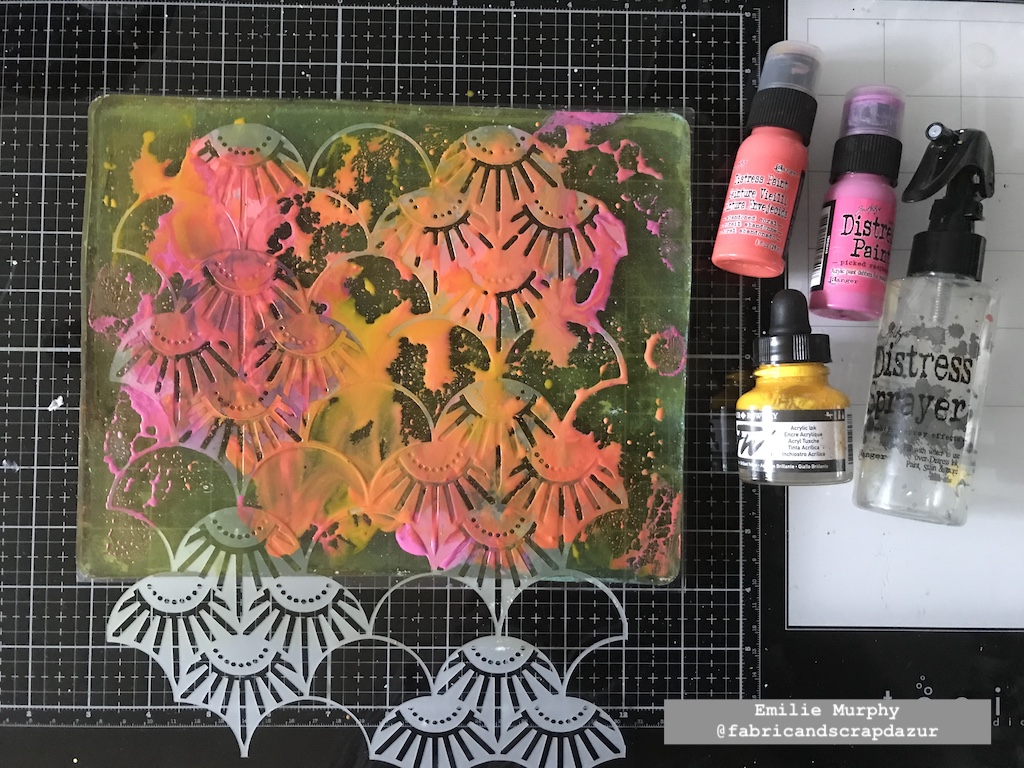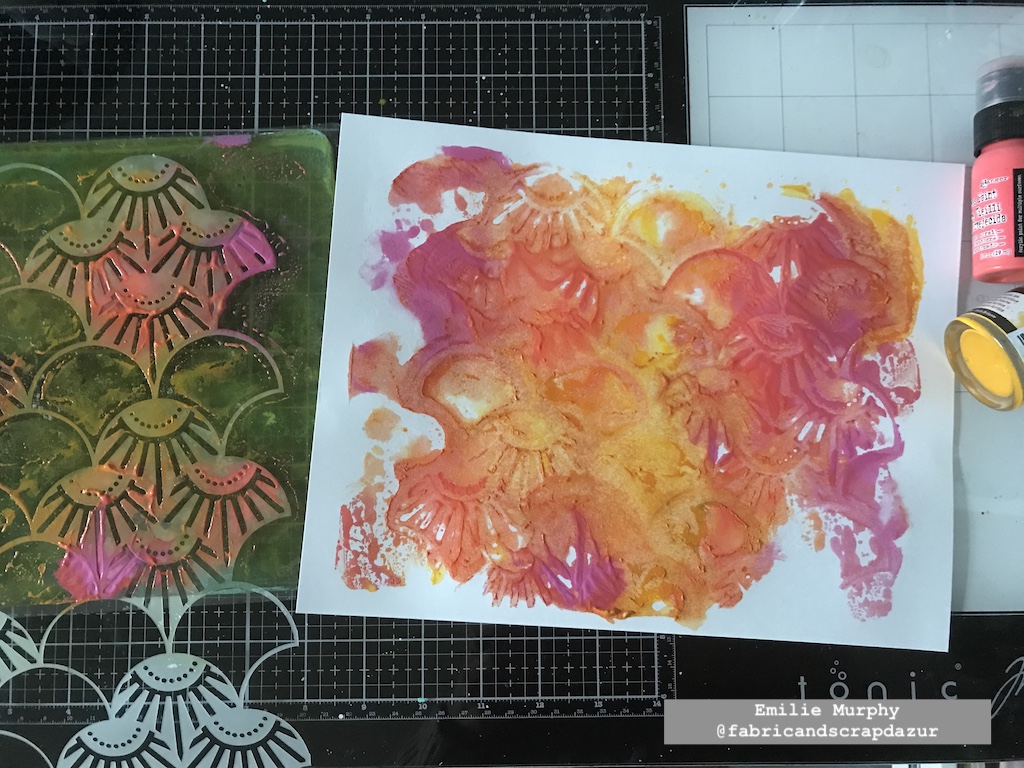 Next, I started to build my background by applying white paint through the Art Deco Summit stencil again.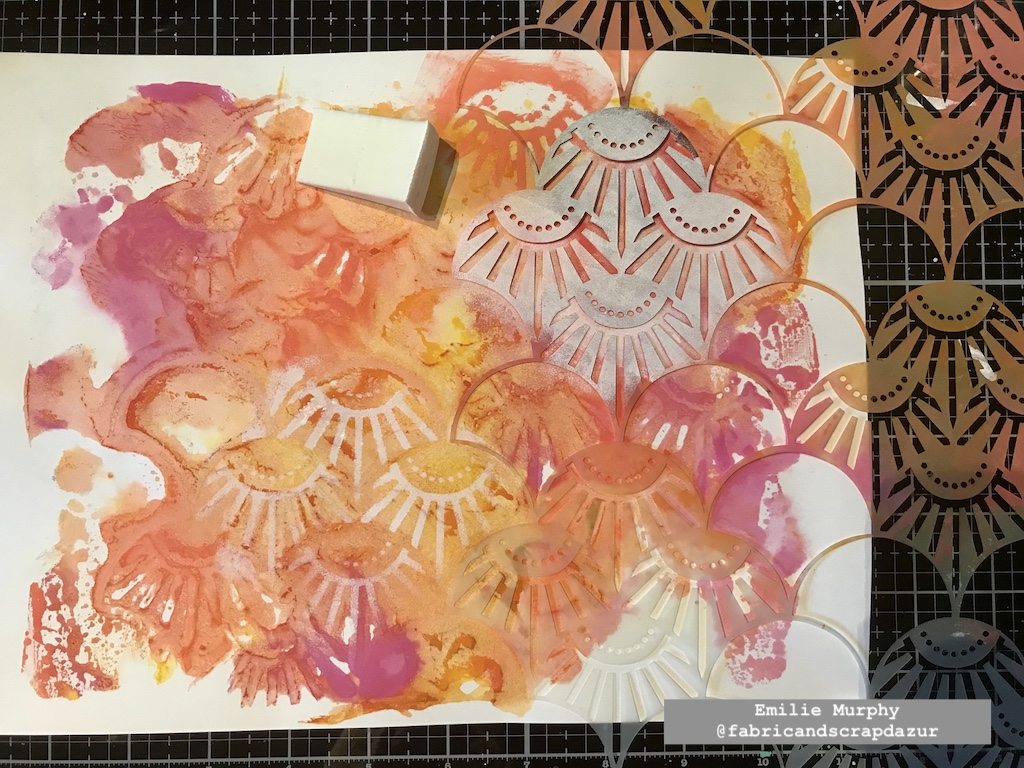 Then I did the same thing with the New Orleans and Art Deco Wallpaper stencils.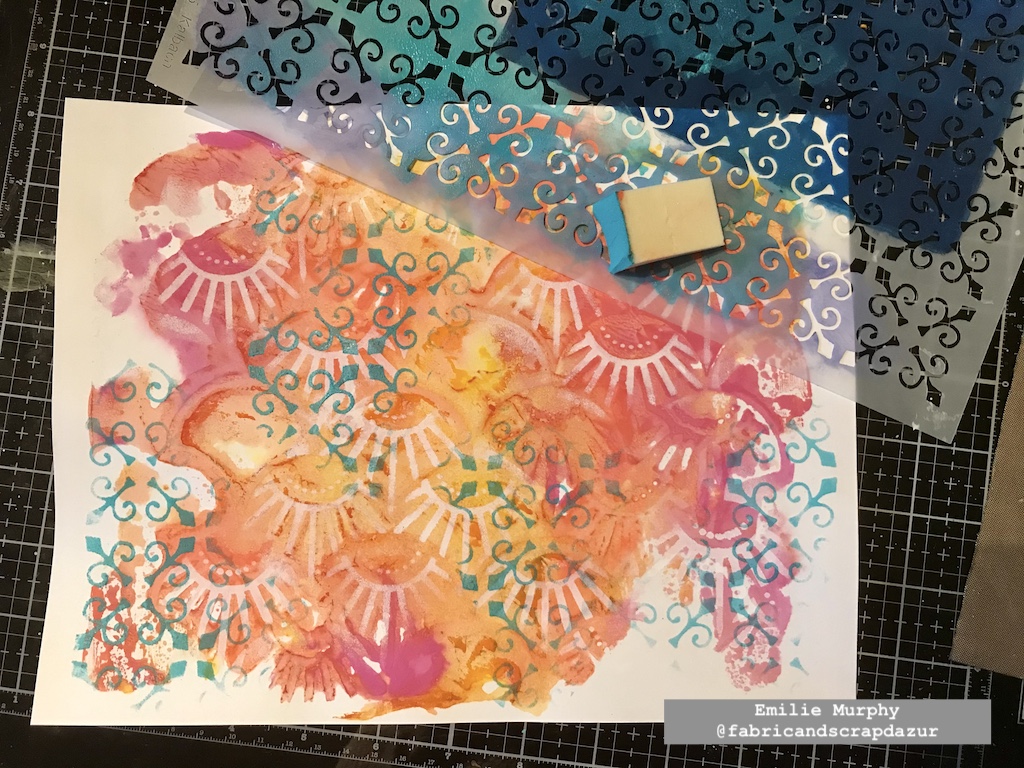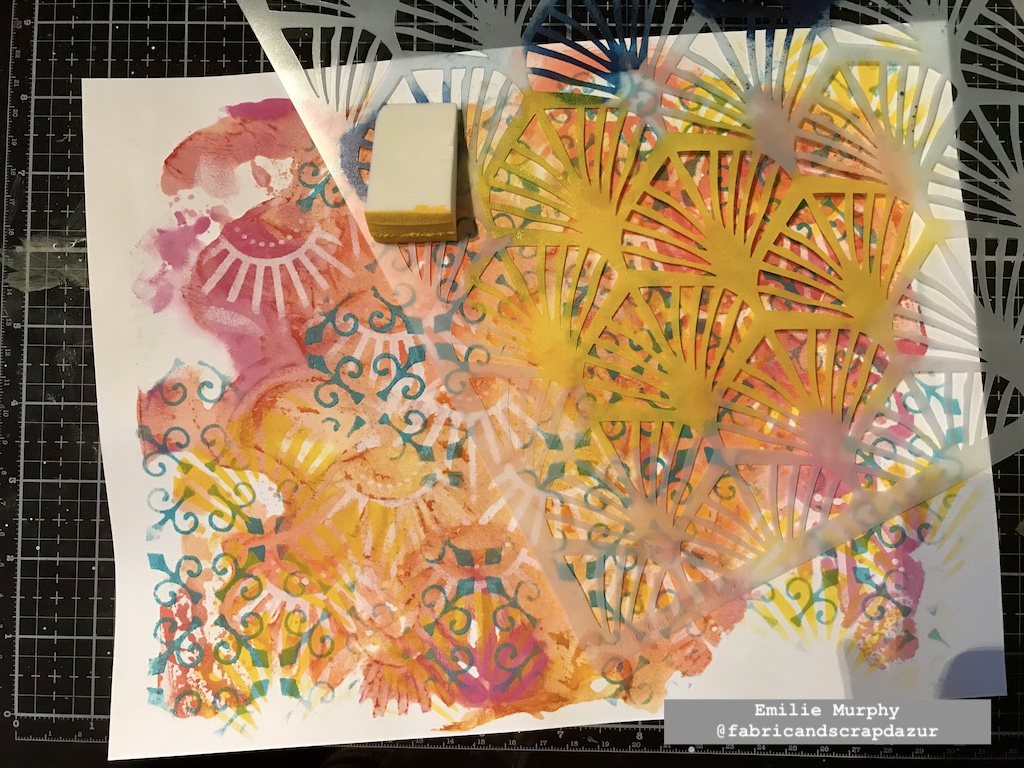 I kept adding layers with my warm colors, alternating between the pattern stencils.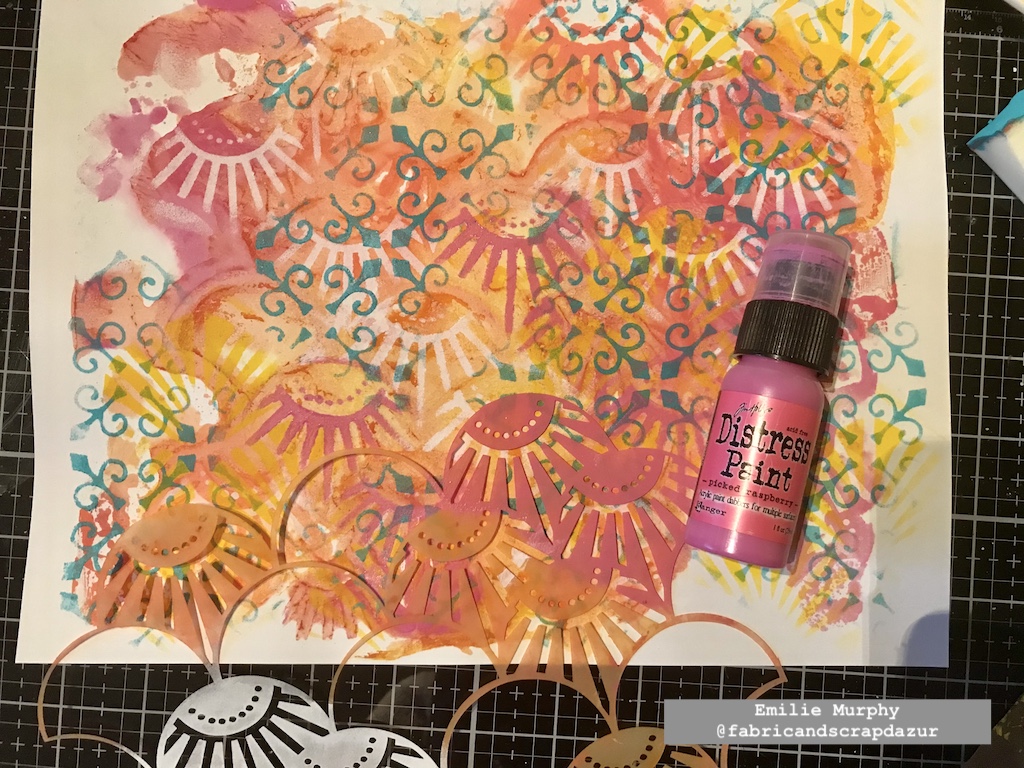 I added some dots with the rubber tip of my pencil.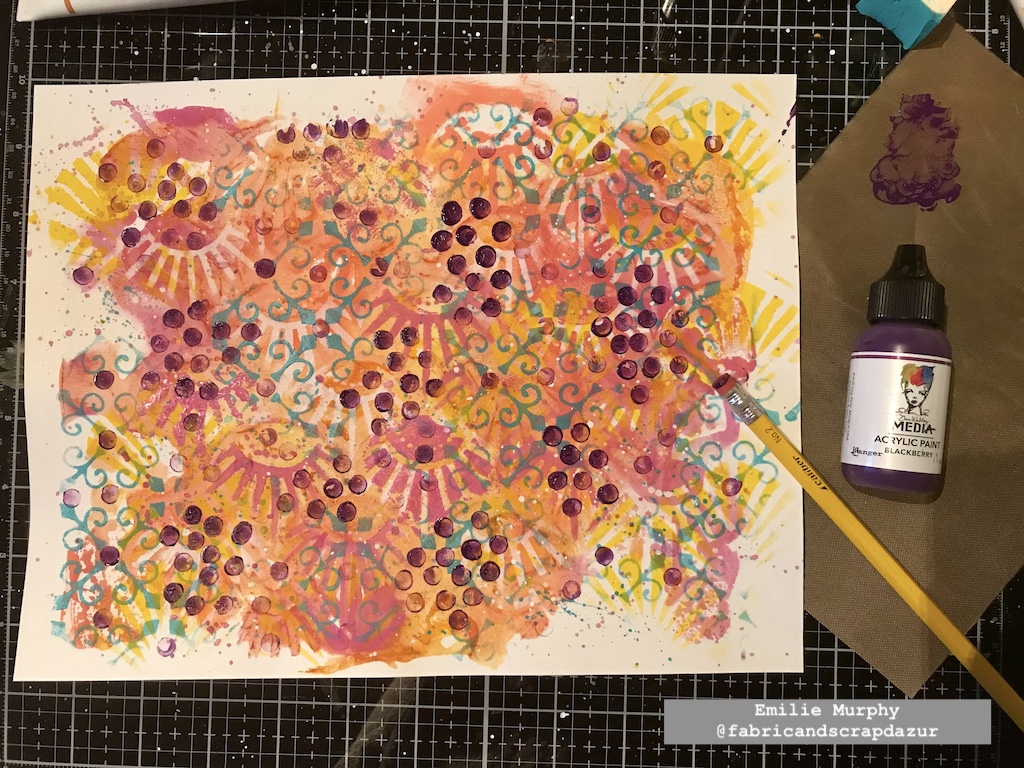 Once I was happy with the look of my background, I doodled some flowers and foliage.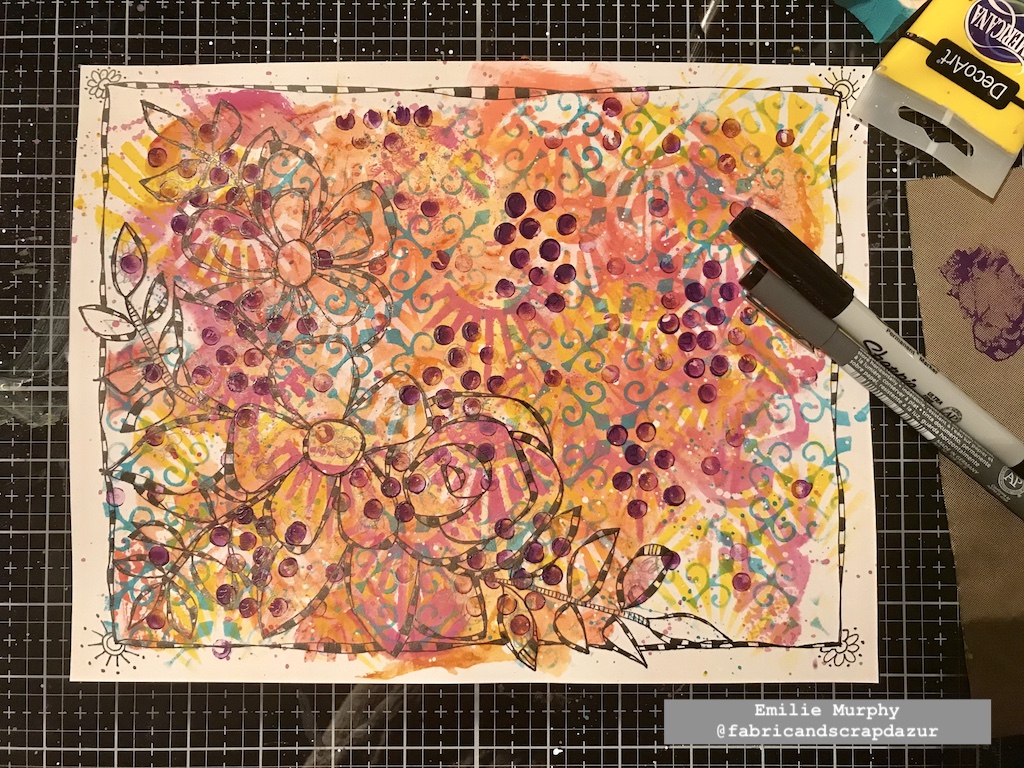 I covered all my background except the floral pattern with a cool color to make it pop out. I absolutely love this technique. It allows seeing through the different layers of the background, making it more interesting.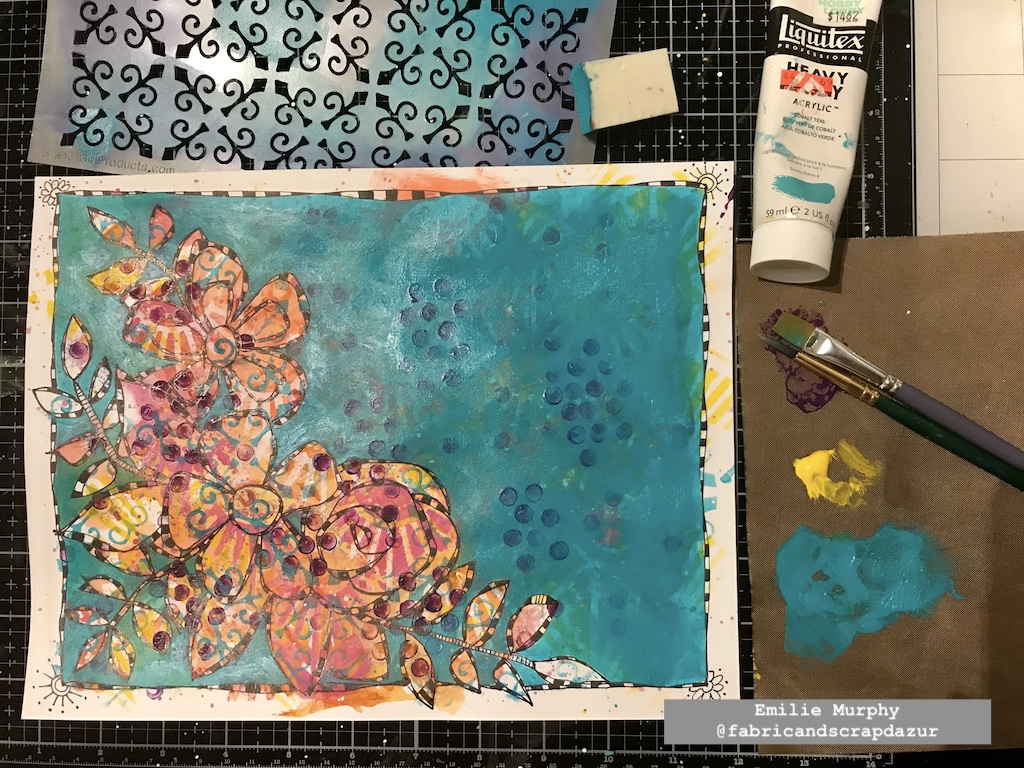 I once again used the Art Deco Wallpaper stencil and applied some white paint through it in order to add some texture to this plain background. I just love this pattern.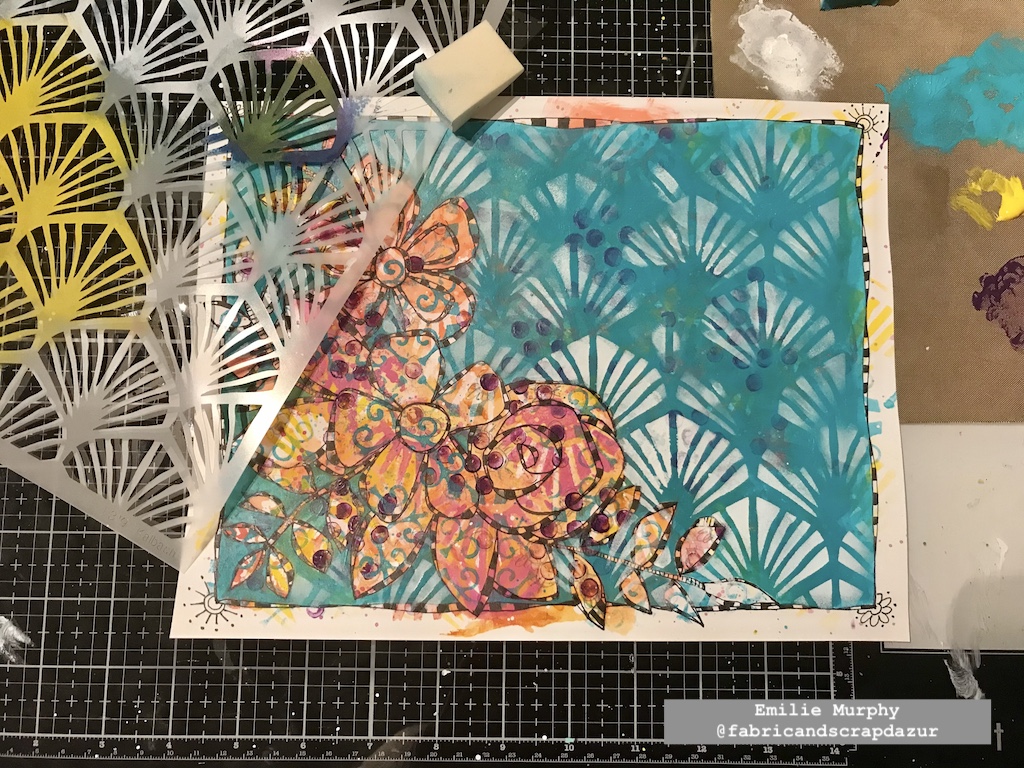 I toned down a little the white paint to embed the pattern to the background.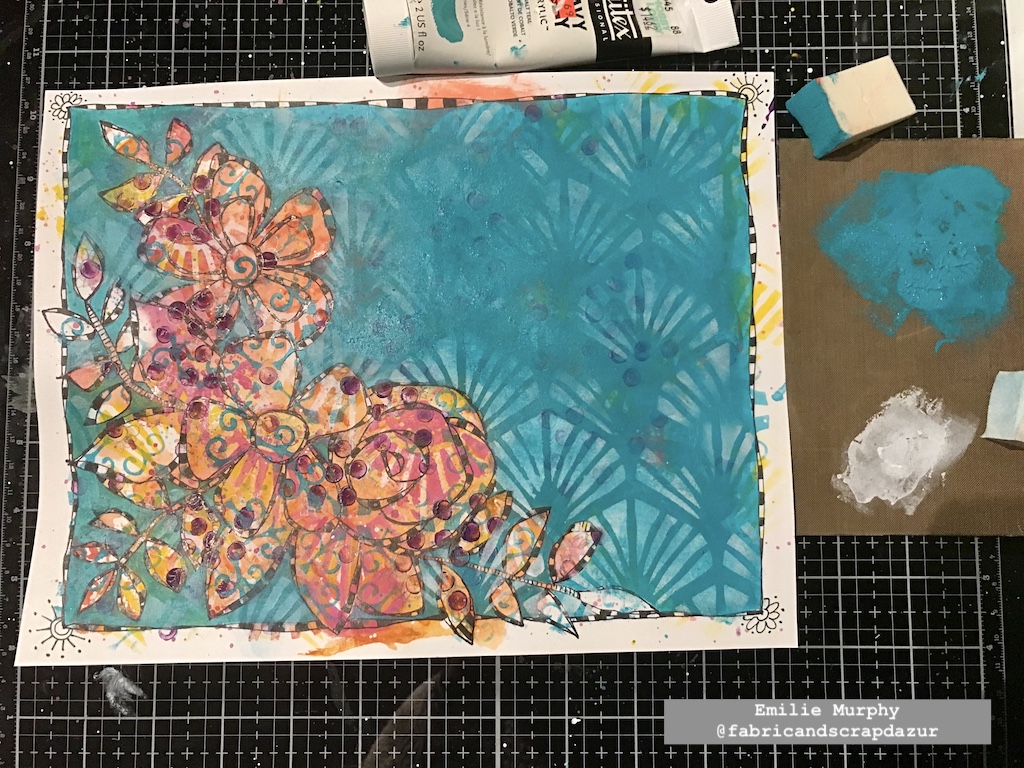 I added some splatters with yellow, black, and white paints. It's not really visible on the picture but I also traced my quote with a pencil.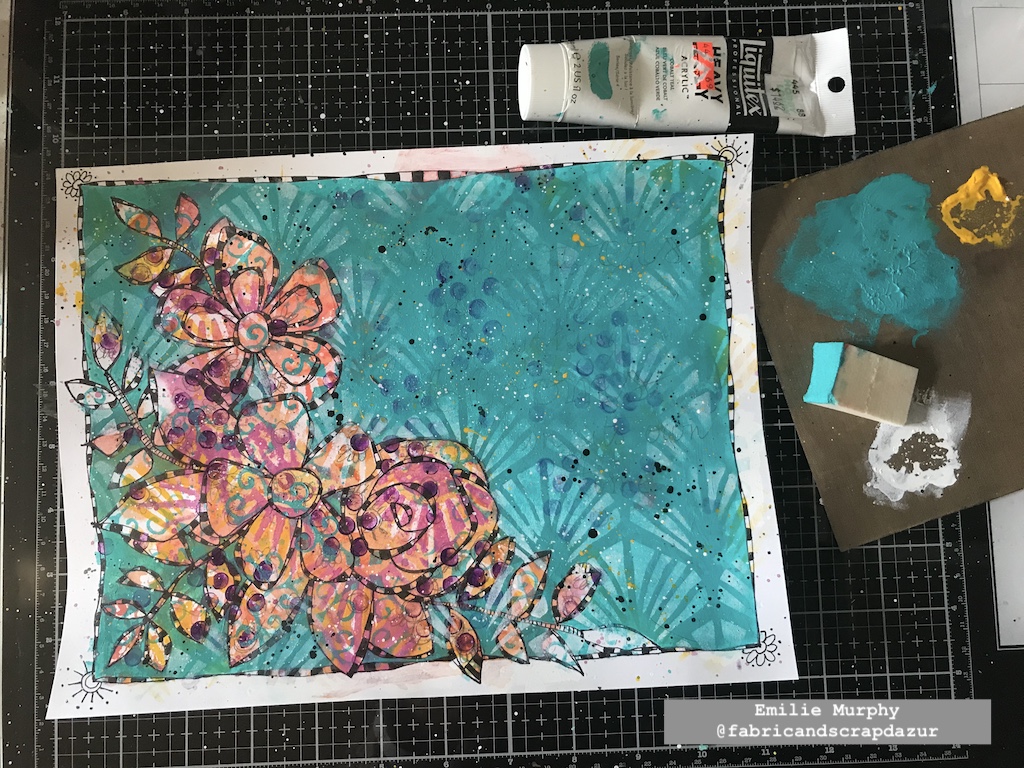 I outlined my quote with a permanent black pen and I finished coloring the checkerboard pattern with white gel pen. I reinforced the whites with a white posca pen when the white was not opaque enough.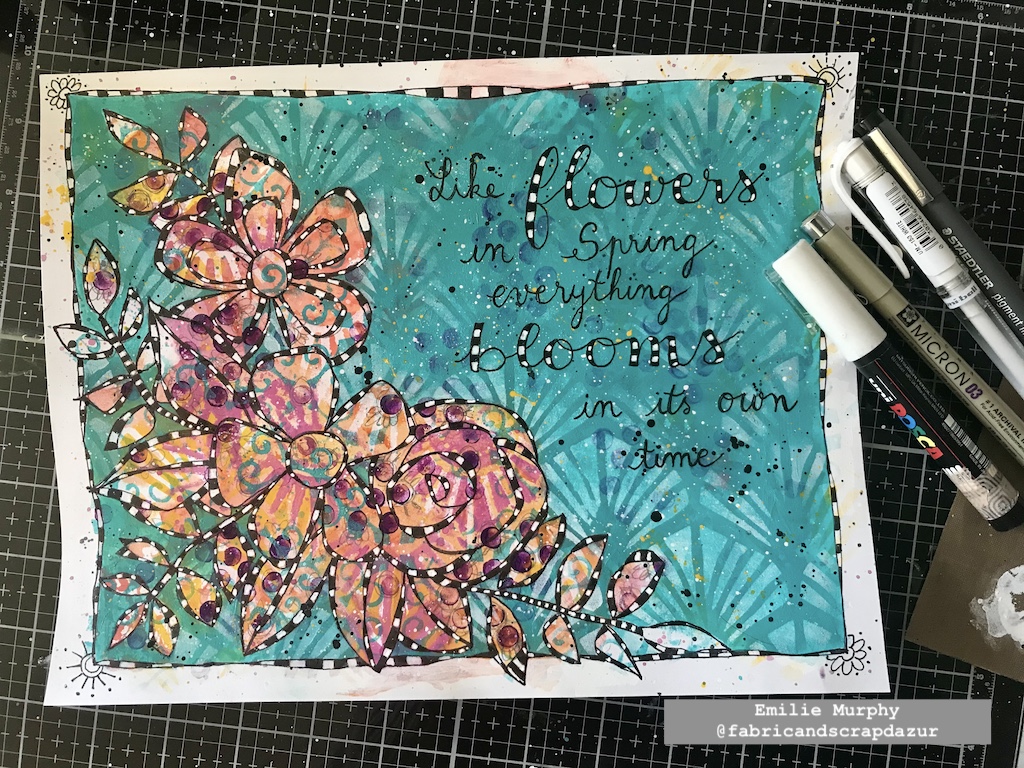 I added some depth and shadow to my floral pattern and to the letters of my quote with a PITT pen marker. I also added some extra pink splatters.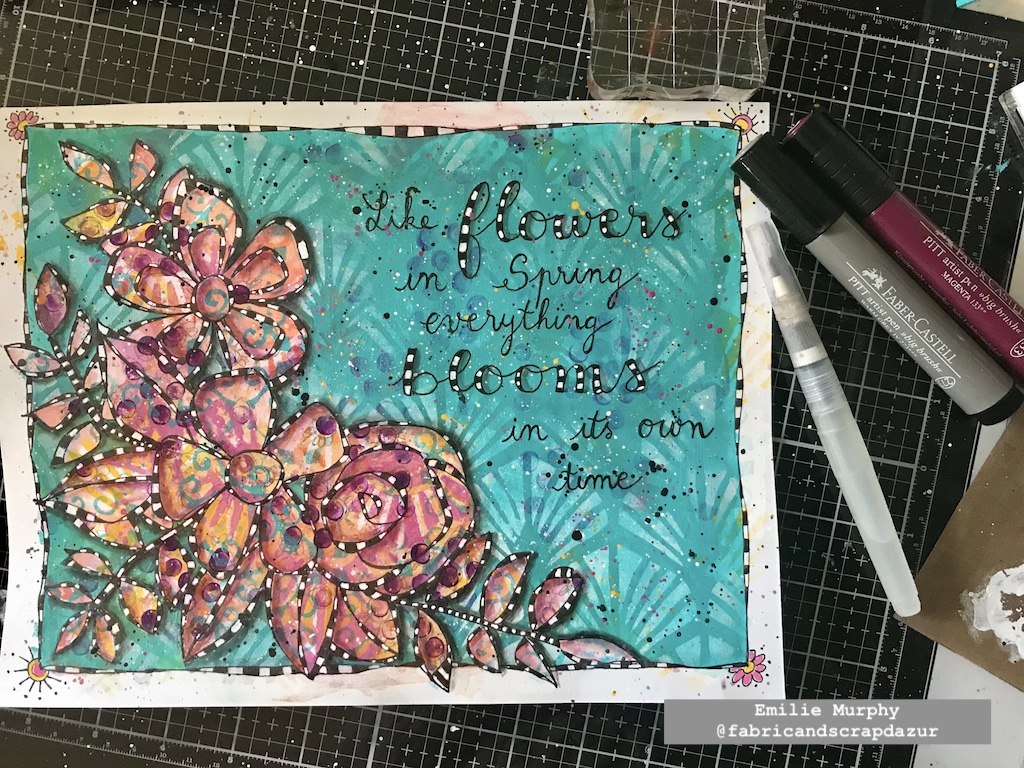 I could have stopped there but I found my art journal page too flat, so I decided to use some Glossy accent to give some dimension to my floral design. I didn't put it everywhere. I just applied some on the center and inside petals of one of my flowers and on the leaves. I let the glossy accent dry completely.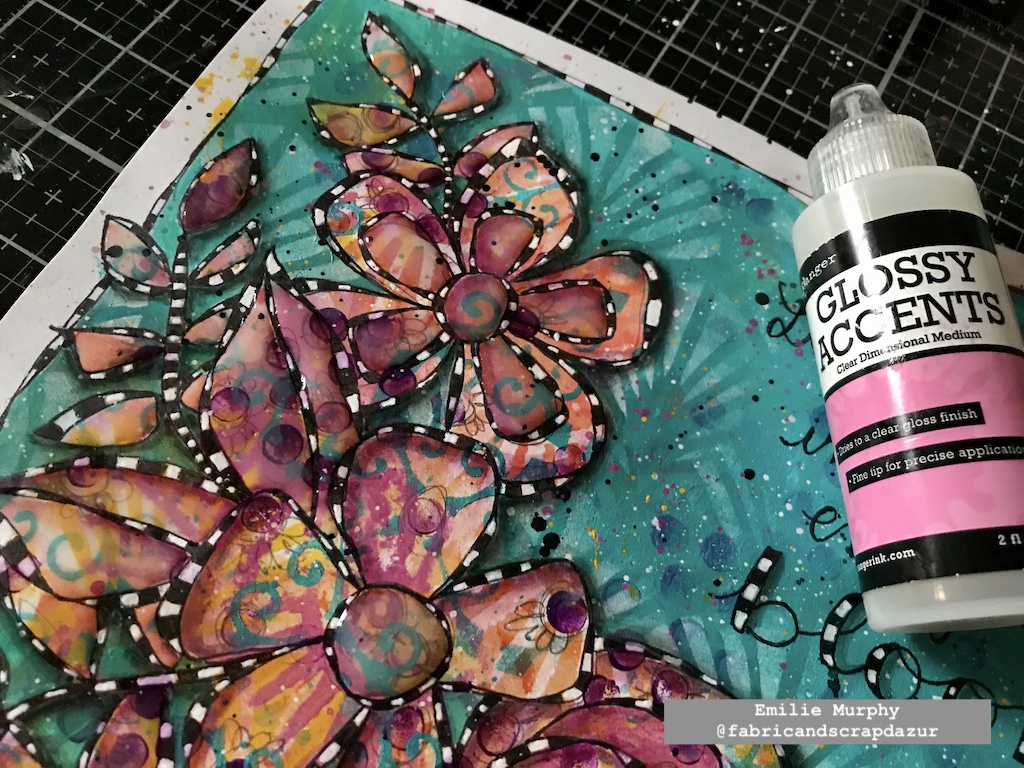 I finally finished my art journal page by bending and folding the paper in different directions, where I applied the glossy accent in order to create some cracks. Isn't it cool? I think it gives an interesting look. Be sure to apply a generous layer of glossy accent to get some nice cracks.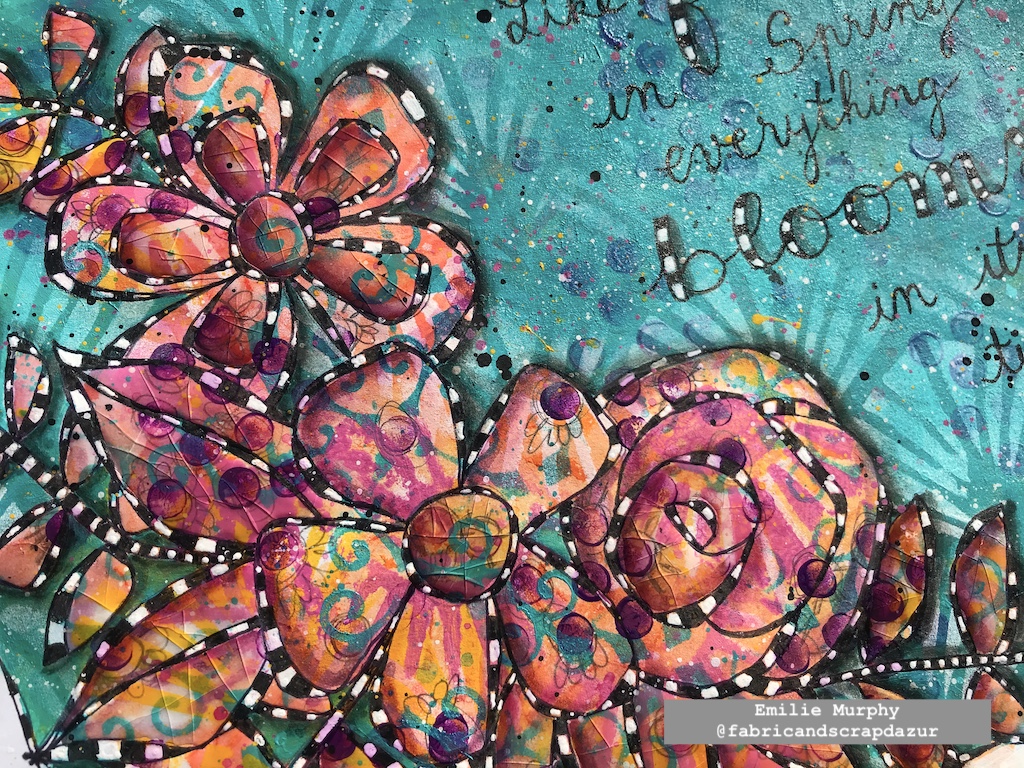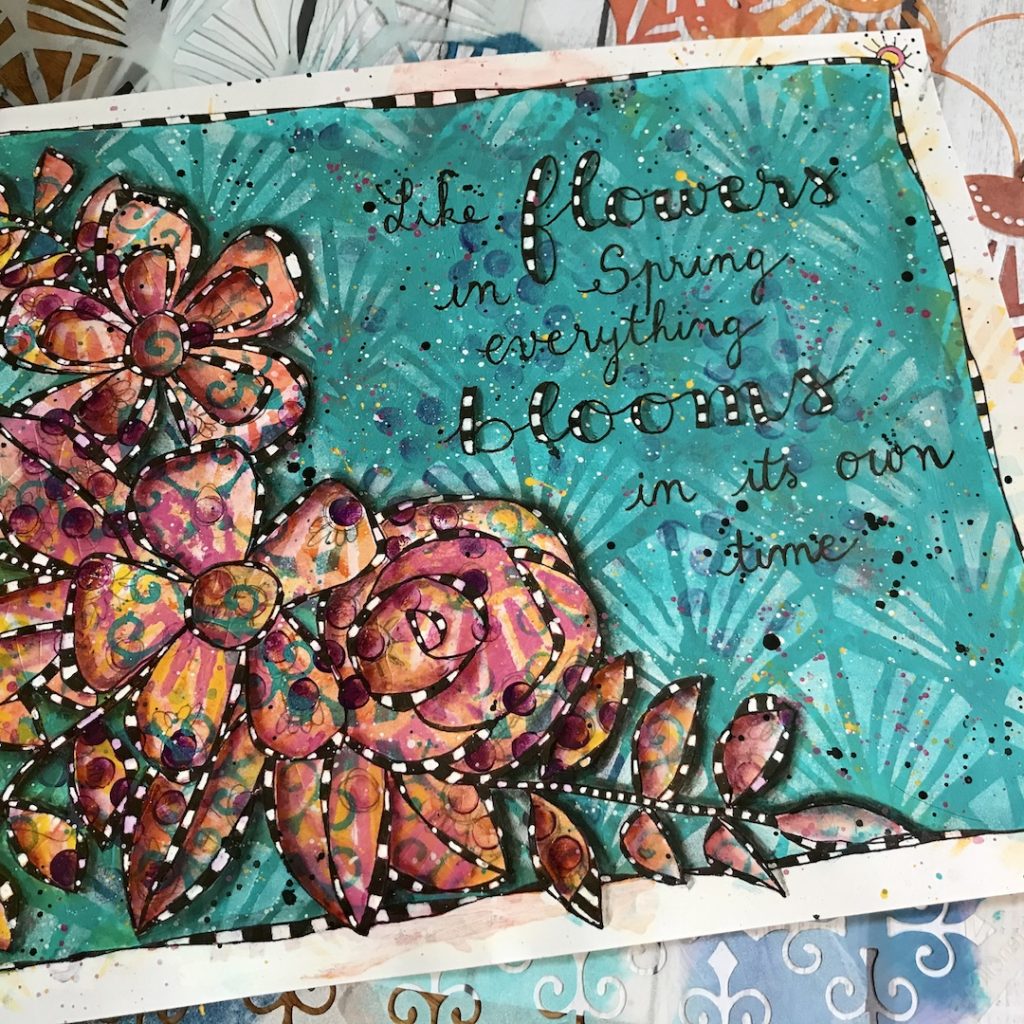 Hope you enjoyed this project, which ends my collaboration as a Creative Squad member. I just can't thank Nathalie enough for giving me this opportunity to be a part of her team. It has been such a wonderful and pleasant experience in my creative journey. I really enjoyed working on every project I made using Nathalie's wonderful products. The possibilities playing with them are endless. Of course, I will still be around on social media for the next coming of team member's projects. Hope you will do, too!
Have a good rest of the week!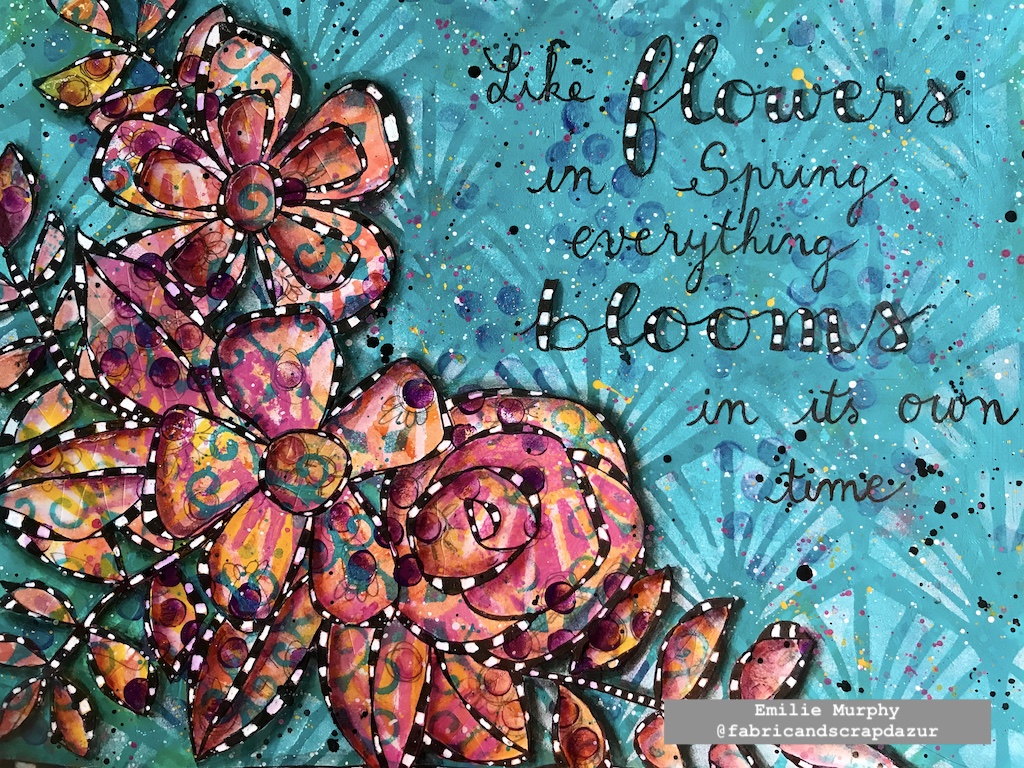 ---
Thank you Emilie for this beautiful reminder to be a bit more patient! And, thank you for all your posts over the past year. We have loved seeing you style and learning more about you as an artist :)
Give it a try: you can find all my Stencils in my Online Shop and here are some of the supplies Emilie used: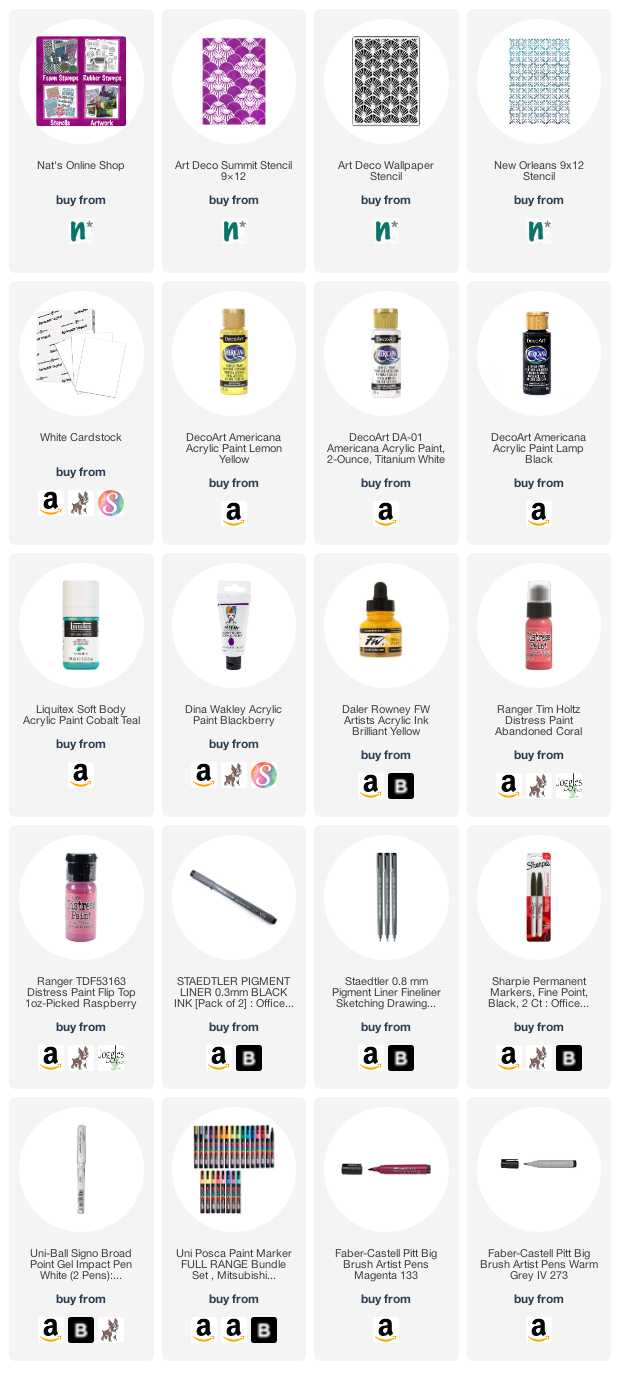 Follow Nat's Creative Squad on Instagram too: Each week we post projects, ideas, and inspiration for mixed media art.