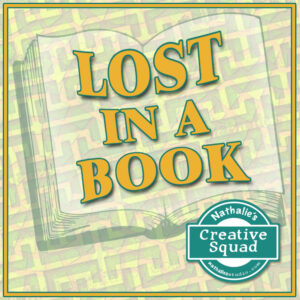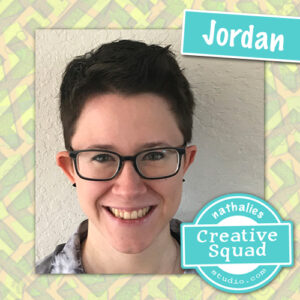 Hello from my Creative Squad! Today we have a post from Jordan Hill who is sharing an art journal spread inspired by one of her favorite books and using my ATC Mixup stencil and our monthly theme: Lost in a Book.
---
Hello everyone, I'm excited to be back with you for April! Initially, I wasn't sure how I wanted to approach this month's theme of "Lost in a Book". However, after much thought, I decided to base my project on the manga series Haikyuu!!, which is my favorite series of all time. At its core, Haikyuu!! is a story about a high school volleyball team, but it is steeped in symbolism and contains some of the best character writing I've ever seen. Let's get started!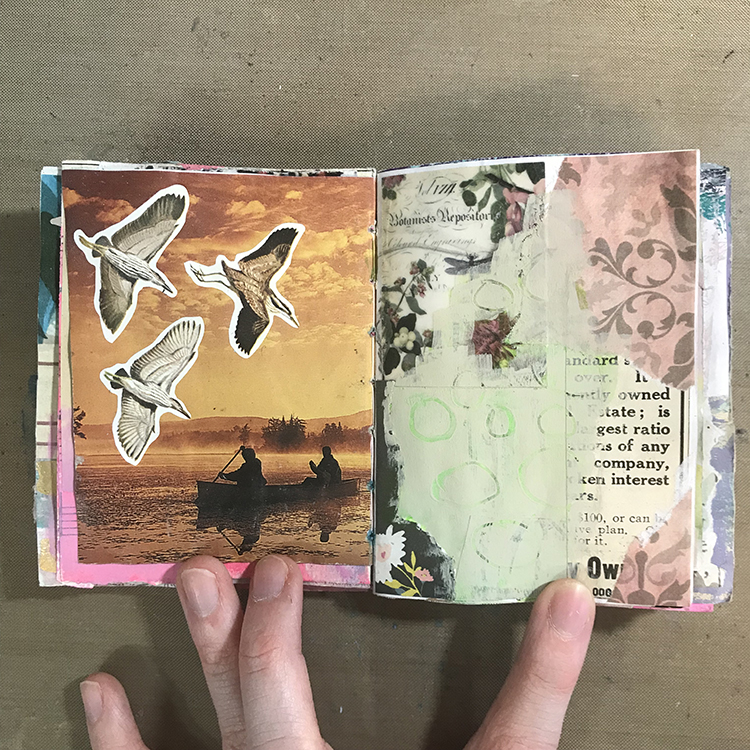 First things first, I selected a page to work on. I liked the birds on the left side of this spread, since birds (especially crows) are a reoccurring visual theme in Haikyuu!! On the right side of the spread, I had previously glued down a number of scraps of paper. To attempt to blend some of these scraps together, I used CraftSmart acrylic paint in the color Suede and painted over the edges of the pieces. I then used the back end of my paintbrush to scrape through the paint and create some subtle circles.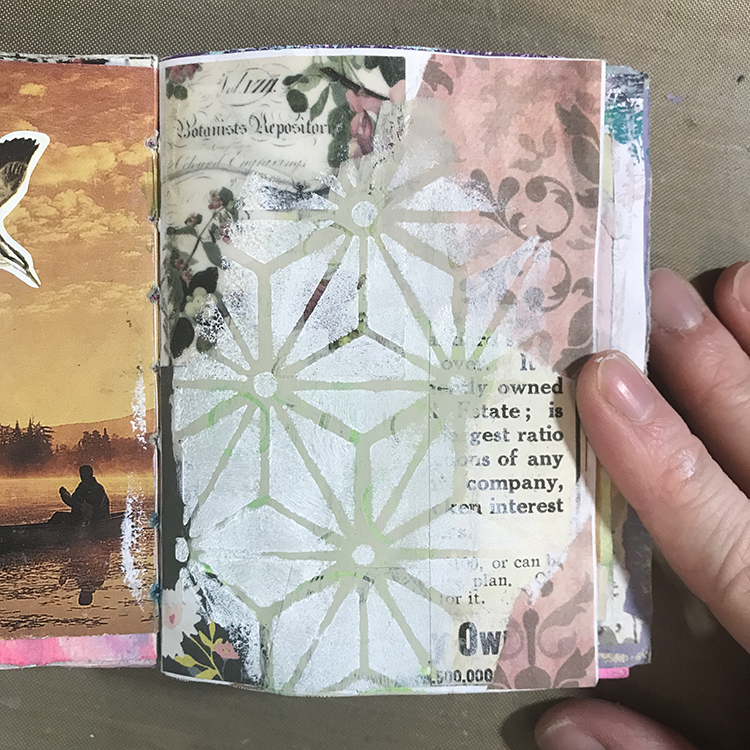 Next, I used Nathalie's ATC Mixup Stencil with some white acrylic paint and a makeup sponge to add patterning to the painted sections of the page. Though it's not exact, these shapes did vaguely remind me of the segments of a volleyball.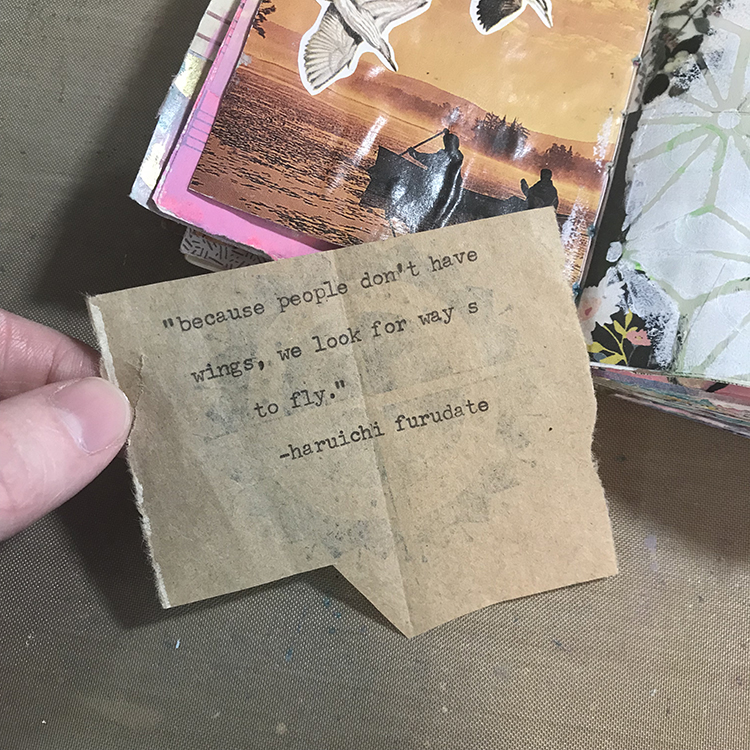 I knew that I wanted a quote to be the main focal point of my page, so I used my typewriter to type one out onto a scrap of brown paper bag. This is one of my favorite quotes from the series; I find it very beautiful, and it has stuck with me for many years. It only made sense to incorporate it into one of my journals.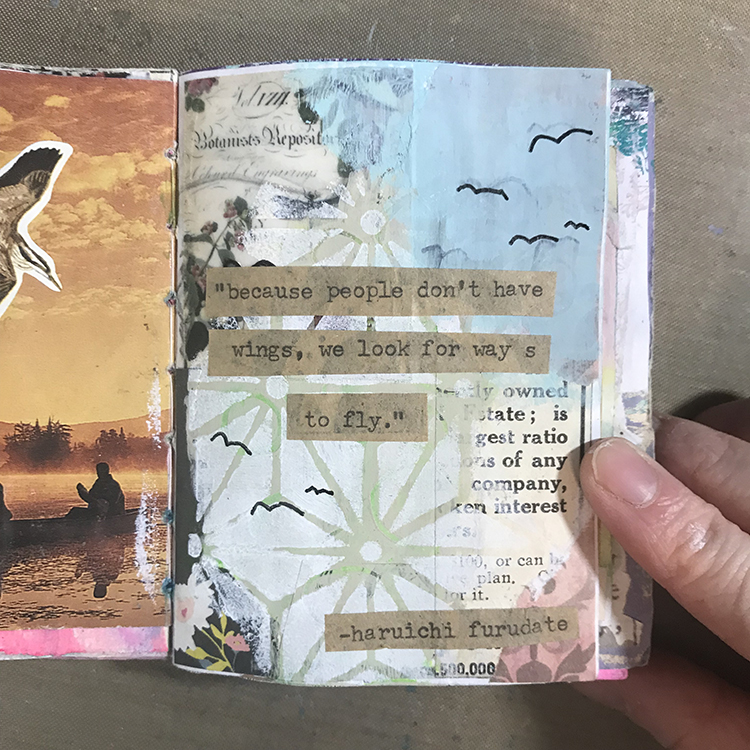 At this point, I decided that I wanted some blue paint in the upper right hand corner of the page in order to represent the sky. I selected the color "Cloudless" by the brand Apple Barrel, and used a paintbrush to apply it to my page. I then cut out the quote from the last step and glued it down. Then, using a black pen, I added a few "bird" shapes to some areas of the page I thought could use a bit of interest. I specifically chose to do seven birds in order to represent the number of starting players on a volleyball team.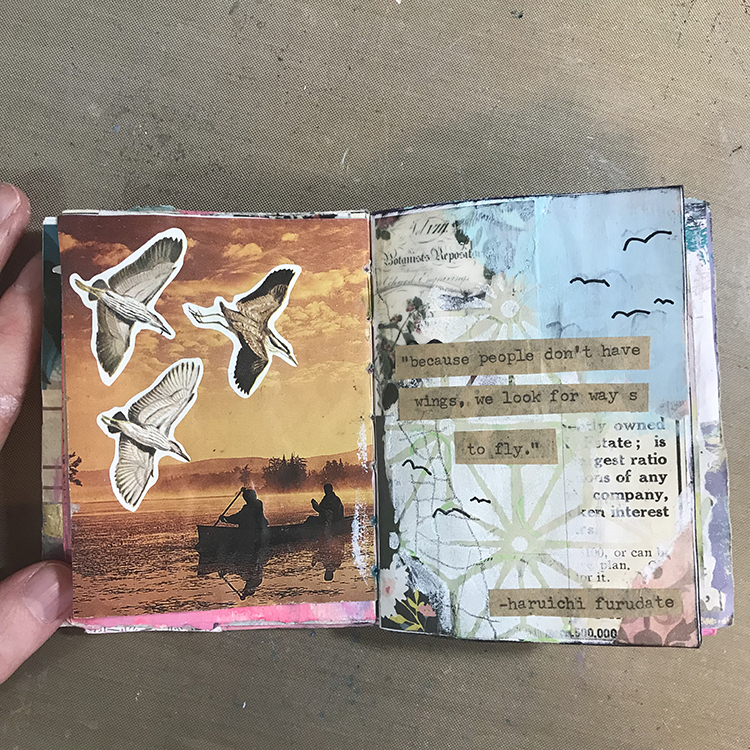 Next, I wanted a border of sorts, so I used an Archival Ink Pad in Black to brush along the edges of the page. I then used a graphite pencil to make some light marks along the left side. I have been experimenting with similar marks in some of my recent work, and I felt as though it could be interpreted as a volleyball net.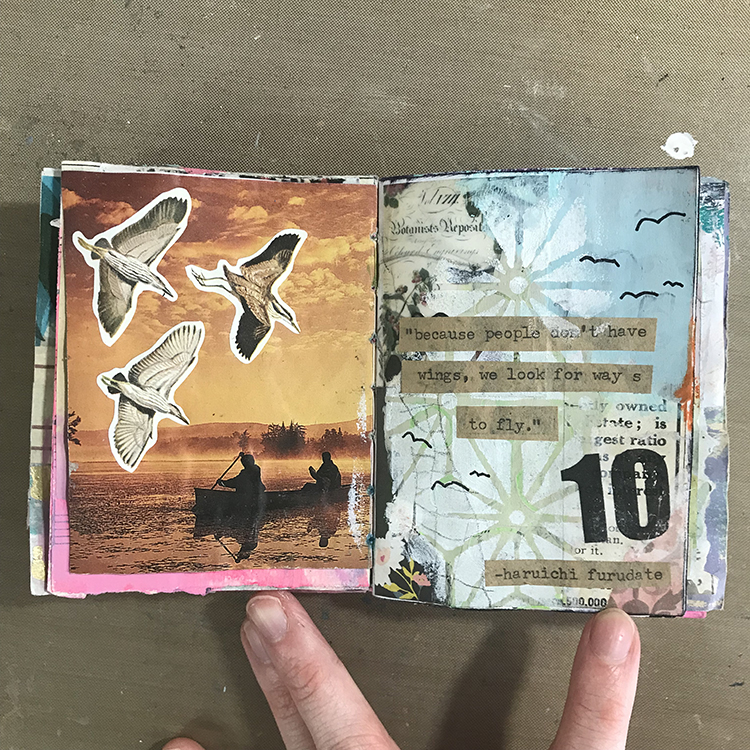 To add some finishing touches to the page, I used an orange oil pastel to add a hint of color, since the jerseys in Haikyuu!! are orange and black. Next, I added a Mod Podge image transfer of the number 10, to represent the number of the main character's jersey. I also used Nathalie's ATC Mixup Stencil once more to apply the paint ever so slightly over top of the blue section in order to blend it in a little better. I was then ready to call this page done!
I hope you enjoyed following along with the process of this little spread in my journal and that you are able to find something in it to inspire your own work!
---
Thank you Jordan – I loved how you used various visual elements to symbolize important aspects of the book. The finished page is really interesting with the different layers of media and meaning.
Give it a try: you can find all my Stencils in my Online Shop and in addition to collage elements from her stash, here are some of the supplies Jordan used: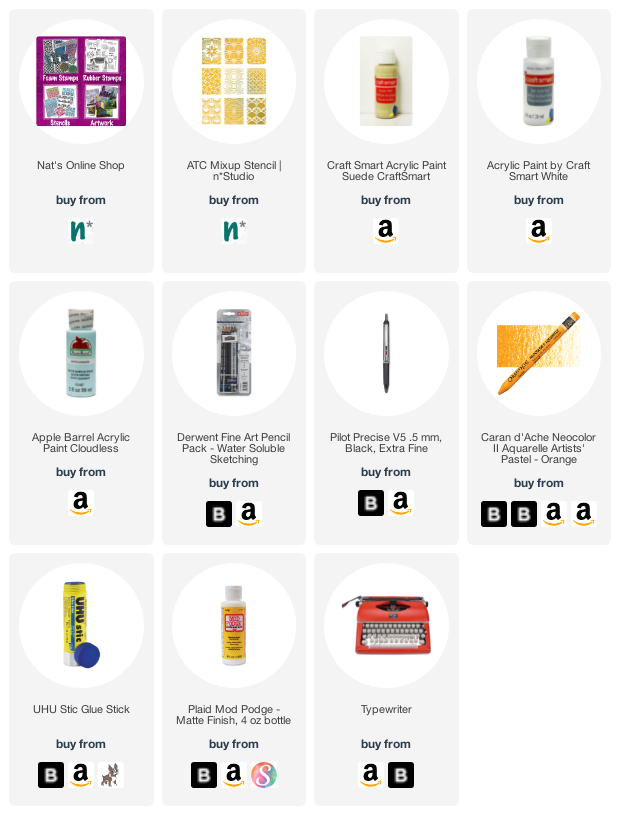 Looking for more projects? Follow the Creative Squad on Instagram here.