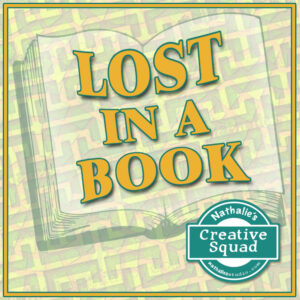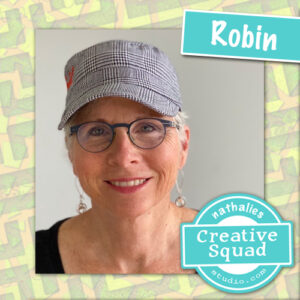 Hello from my Creative Squad! Today we have a post from Robin Seiz who is sharing an art journal page inspired by a book that has helped her on her artistic journey and may be something you will want to pick up too, so read on! Robin is using a bunch of my stencils (Grove Street, Central Ave, Park Blvd, Broadway, Valley Road, ATC Mixup, and Signals) and our theme: Lost in a Book.
---
Hello friends, This months theme, "Lost in a Book" was such fun. The hardest part of this project was choosing the book. I love to read and there are so many books I have enjoyed. I chose a book that is on my studio table right now, Marry Your Muse. – Making a lasting commitment to your creativity, by Jan Phillips. This book was one of the first books I read when I started my journey into mixed media. It's easy to read and has suggested exercises at the end of each chapter. I admit that I didn't do all of them, but I did choose a few. I know that I have enjoyed a book when I find myself writing in the margins and highlighting as I go along! This book offered a significant number of nuggets.
Although I'm not much of an artjournaler, it seemed an appropriate substrate for this project. I chose to represent the book through building blocks. There were considerable amounts of useful information which helped inform my mixed media practice, each piece building on one another.
To begin my project, I went through the book and chose the nuggets that were most meaningful to me. I ripped a piece of paper from the journal and loaded it into my old fashioned, pink, Olympia typewriter. I typed many of the key learnings I had highlighted when I first read the book. The paper is heavily textured and the black old fashion type was perfect for this paper.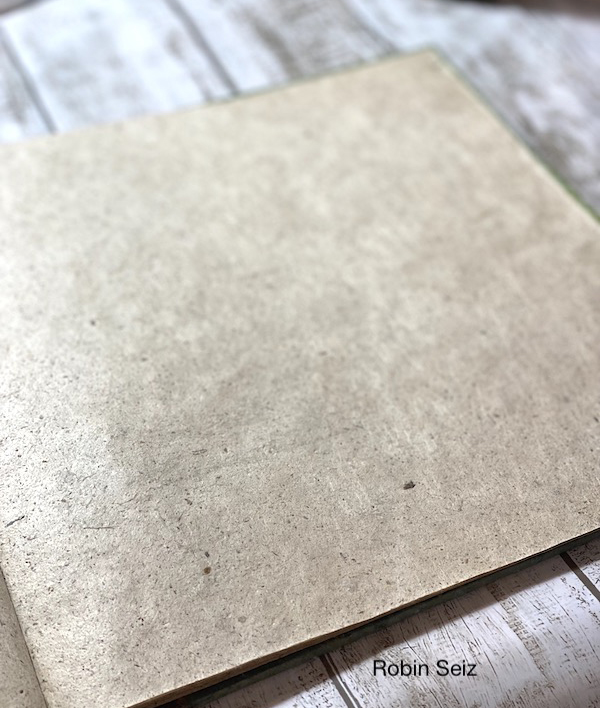 Next I drew the blocks on white construction paper and cut them out. I laid them out to make sure the size would fit on the page and to play around with the composition.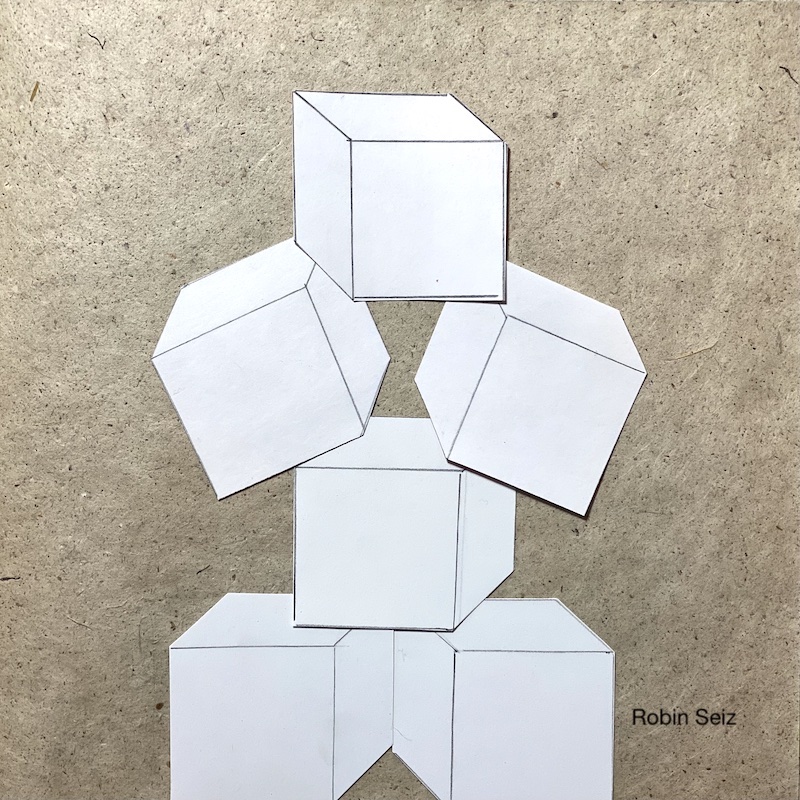 I wanted each block to have a primary face (like you see on children's blocks) so I used Nathalie's 4×4 stencils, her ATC Mixup stencil, a makeup sponge, and post-its to mask the sides of the block. This created the face I was looking for on the block. I used Teal and Pyrrole Red Light — these colors are my go to colors right now. I love how they stand out! On the sides and top of the block, I again, used post-its to mask and sponged on both colors.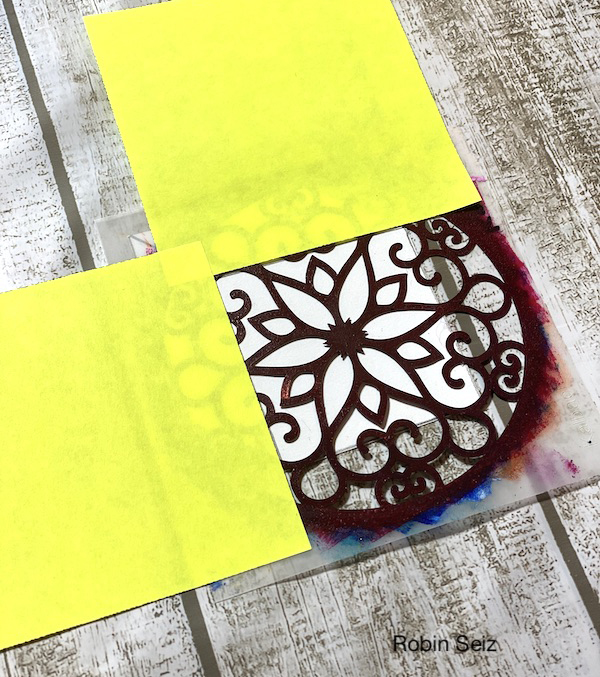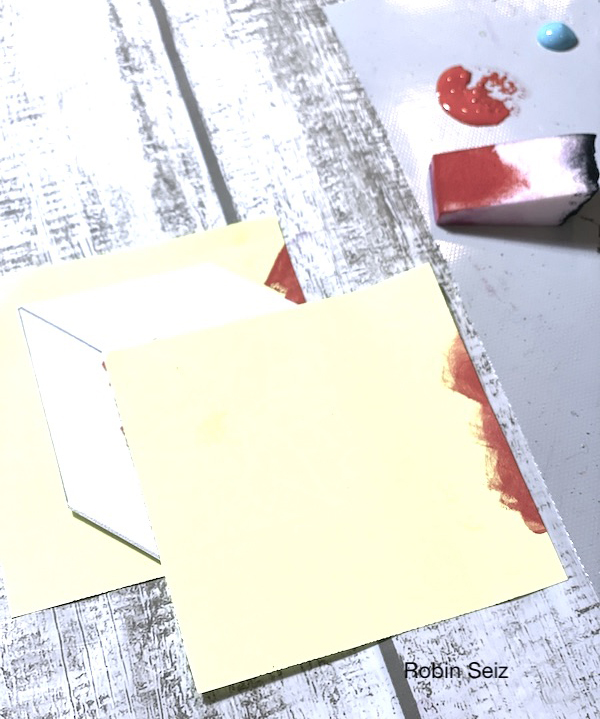 Once I completed the first block with the print on the front and coordinating colors on the sides, I realized I didn't like the white blocks. The stencil print didn't pop, so I started again and created black blocks from black card stock. The two colors I chose really stand out on the black and I was much happier with the result. TIP: Don't be afraid to change mid-stream on a project. Part of what I learned in this book is to just follow your muse, she will take you to the right places if you listen.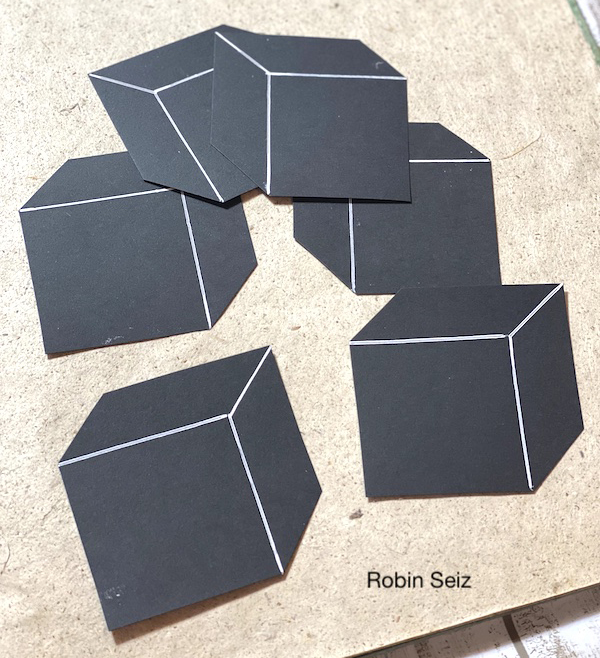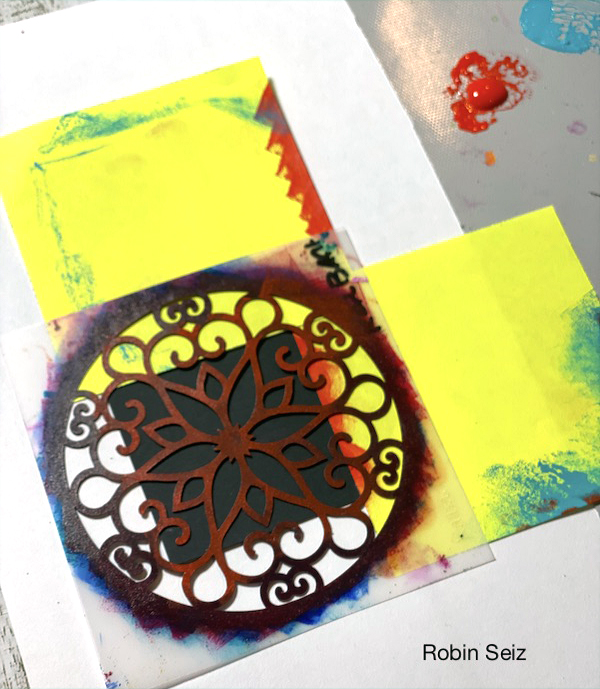 Once the blocks were painted, I used a black Posca Marker and ruler to outline the outer edges of each block. This created more dimension, making the blocks look 3-D.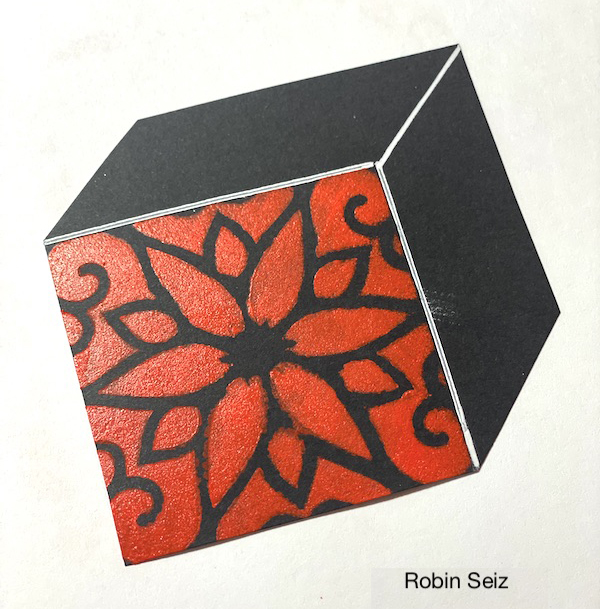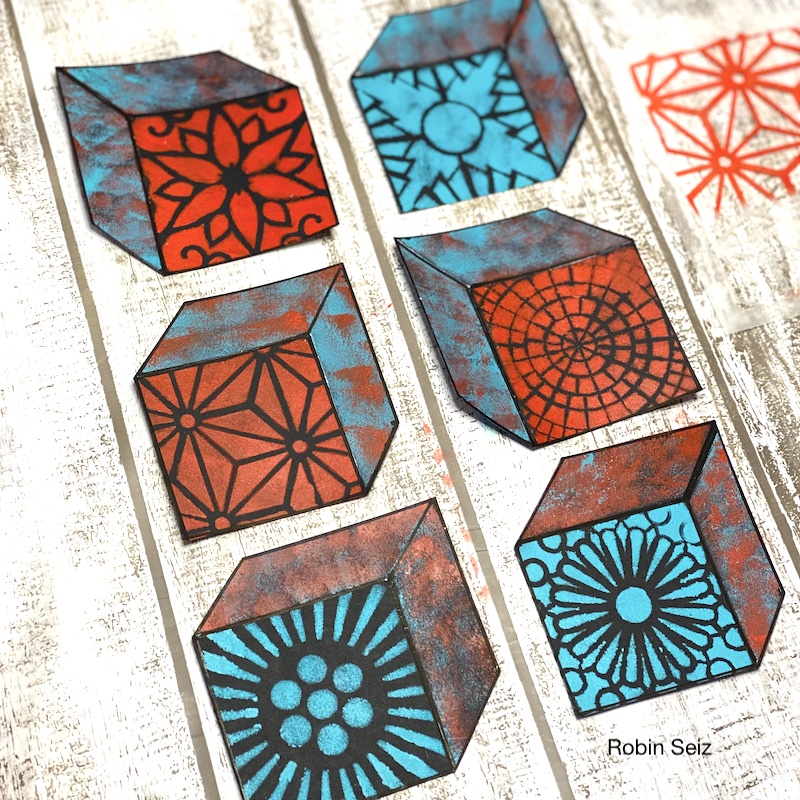 Next I blended some light moulding paste and Liquitex Black acrylic paint. With a soft spatula, I applied it through Nathalie's Signals Stencil to break up all the lettering and add more texture.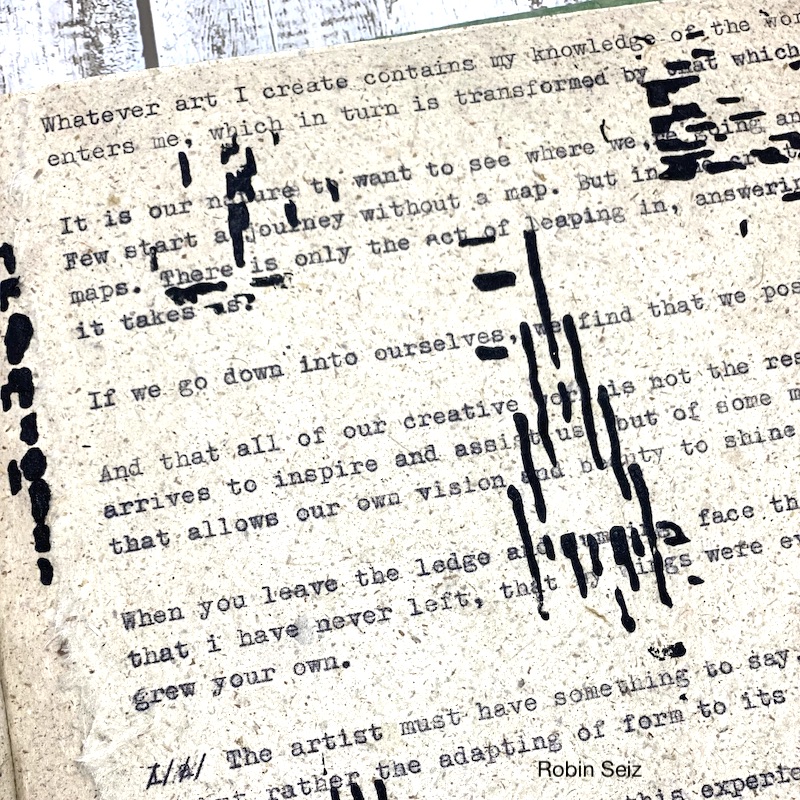 For the final step, I stacked the blocks and adhered them to the page with my adhesive gun.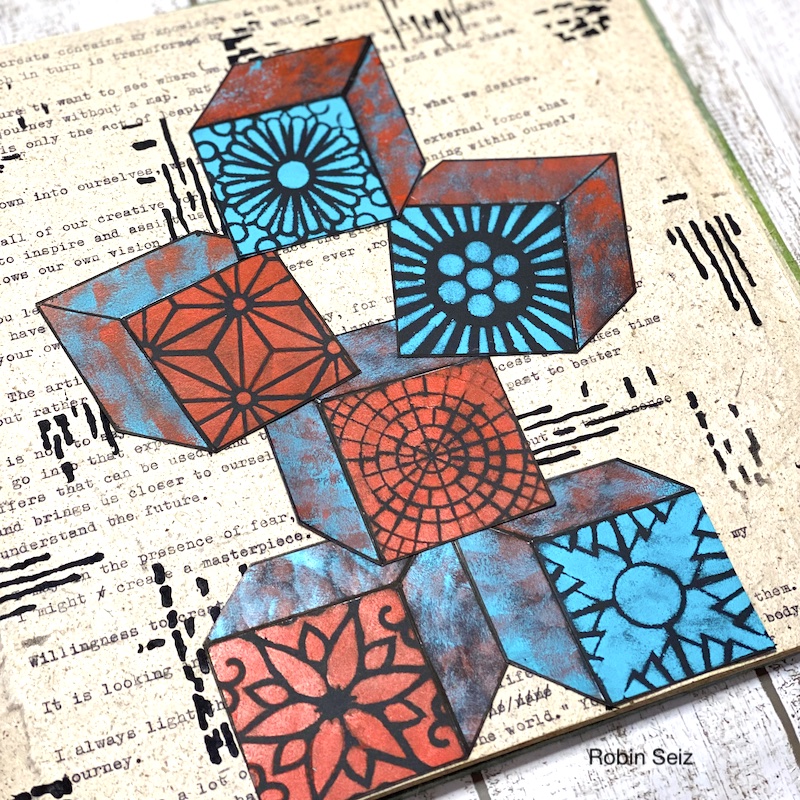 I hope you think about your favorite book (childhood or adult) and give this project a try. Please tag me with what you create. I can't wait to see it!
---
Thank you Robin! Love this suggestion for our reading list and seeing you change it up despite the work you already put in is a great suggestion when you realize it needs to go in a different direction.
Give it a try: you can find all my Stencils in my Online Shop and here are some of the supplies Robin used: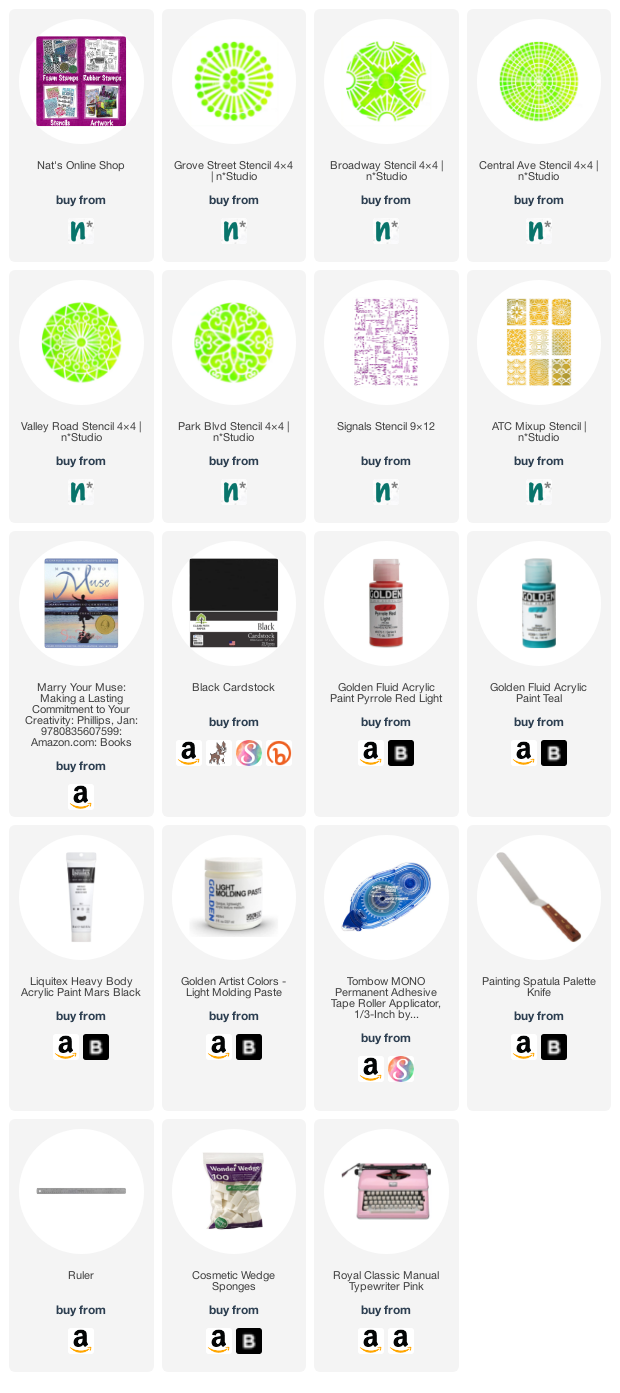 Looking for more projects? Follow the Creative Squad on Instagram here.