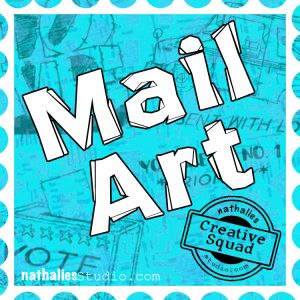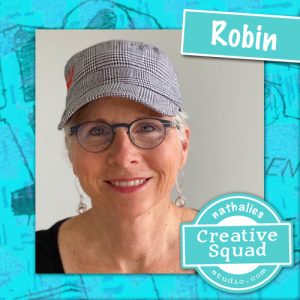 Hello from the Creative Squad! Today we are continuing on our Mail Art month with Robin Seiz. She brings us "happy mail" that will brighten anyone's day. She's using my #keepyouposted stamps and our theme: Mail Art – During these times of social distancing, old fashioned mail is a fun way to keep in touch and lift someone's spirits. Create some mail art, and then actually send it off! Address it, put a stamp on it, and put it in the mailbox. You will make someone's day :)
---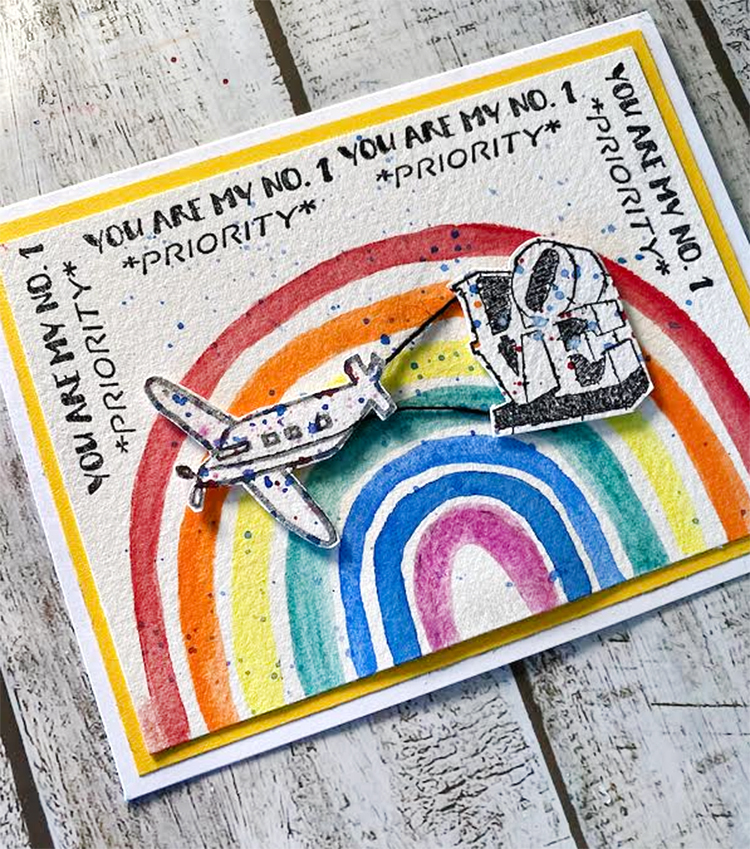 I absolutely love this new collection of #keepyouposted stamps by Nathalie; it's so versatile. Although we are past voting day, this stamp collection has some great messages about LOVE. Honestly what could be more important than LOVE right now. (or anytime for that matter!) When I started playing with this idea of LOVE, I thought about rainbows. I don't know about you, but whenever I see a rainbow, I stop and admire it. It gives me a warm, peaceful feeling, which feels like LOVE.
I have been sending lots of Happy Mail out to friends and family since the pandemic began. It's been a wonderful way to keep in touch and I love making cards. The combination of a great stamp collection and the desire to make Happy Mail was perfect for this project.
I began with some watercolor paper, (5″ x 3/34″) a brush, Nat's stamp collection, Golden Qor watercolors, and my acrylic block.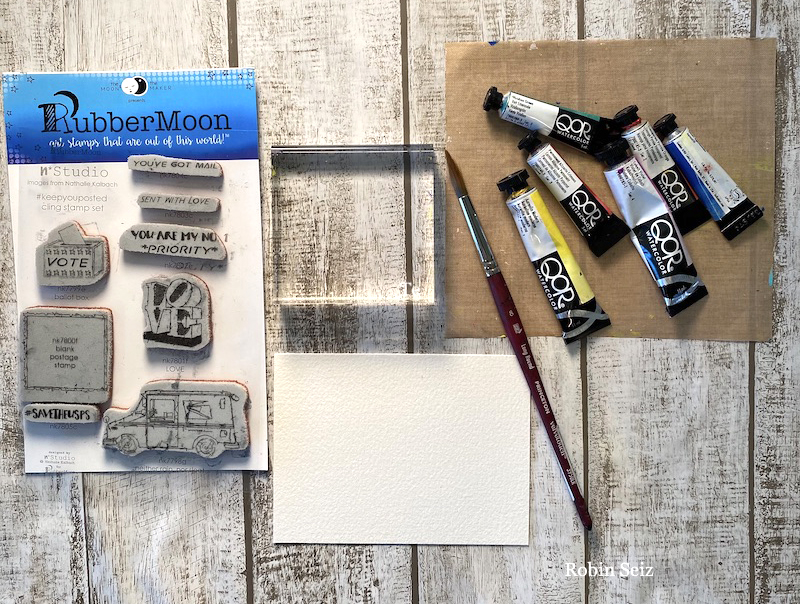 Next, I painted the rainbow. Painted rainbows always look so child-like to me, but I like the simplistic symbol of LOVE.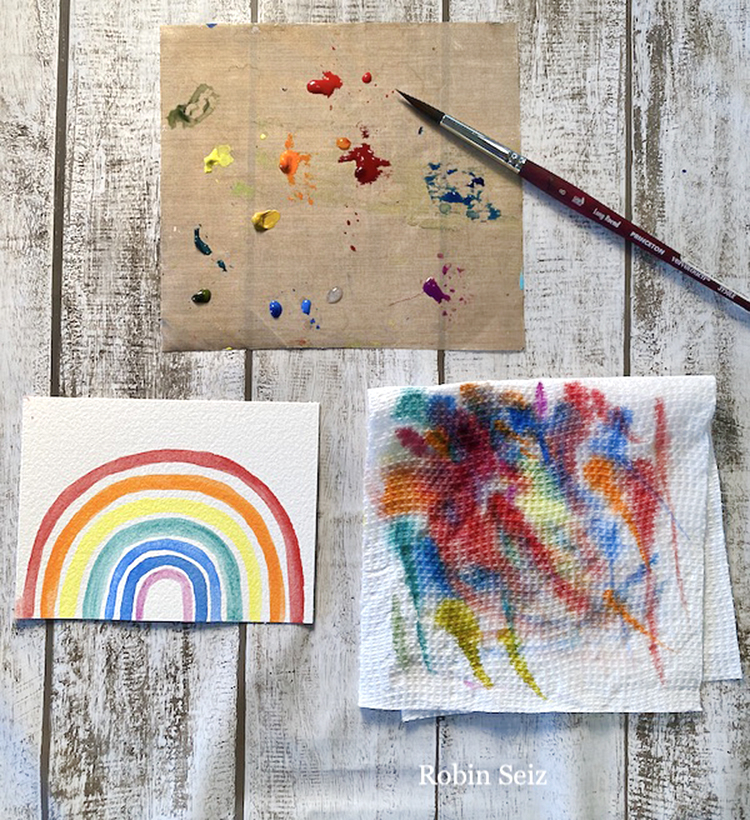 Since there was quite a bit of white space at the top — the message, "You are my #1 priority" was perfect to fill the space and support the message of LOVE.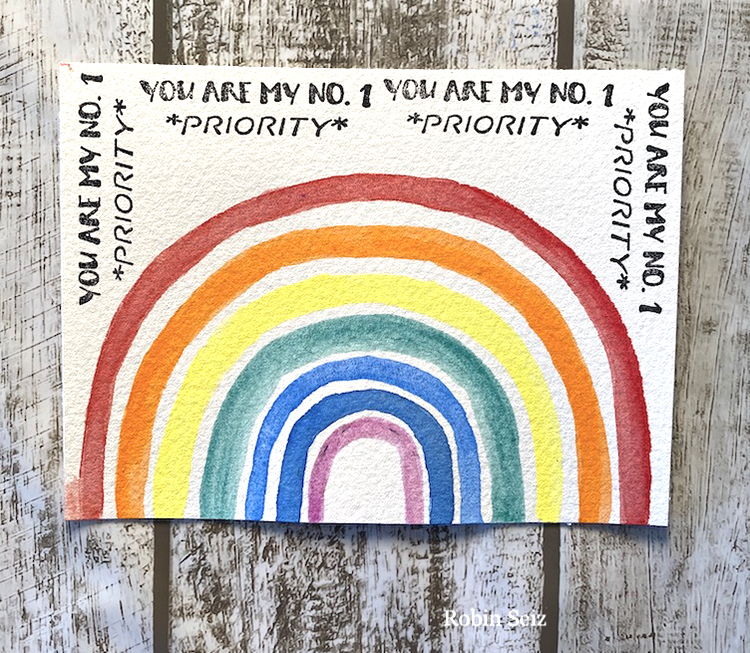 I immediately thought the message of LOVE should be crossing the rainbow and what better way than to have it flying behind a small plane. I drew the plane free-hand, again in that rudimentary style to mirror the rainbow. I splattered it with paint. This is a technique I often use to add a little pazazz to something, whether it's a card or a project.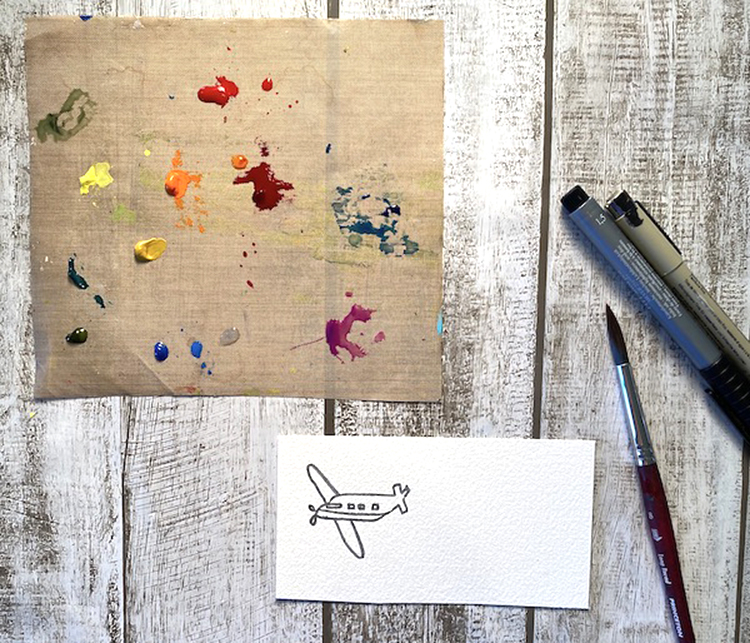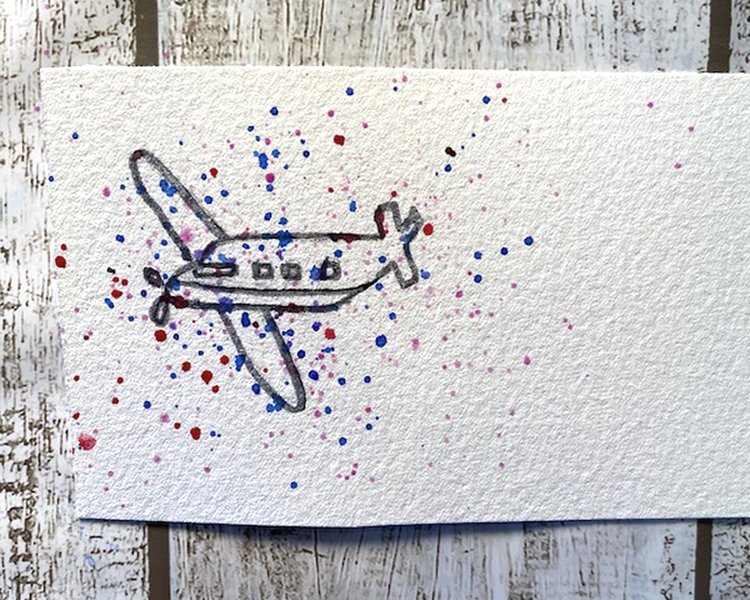 I stamped the LOVE stamp and also splattered the LOVE image with paint for consistency.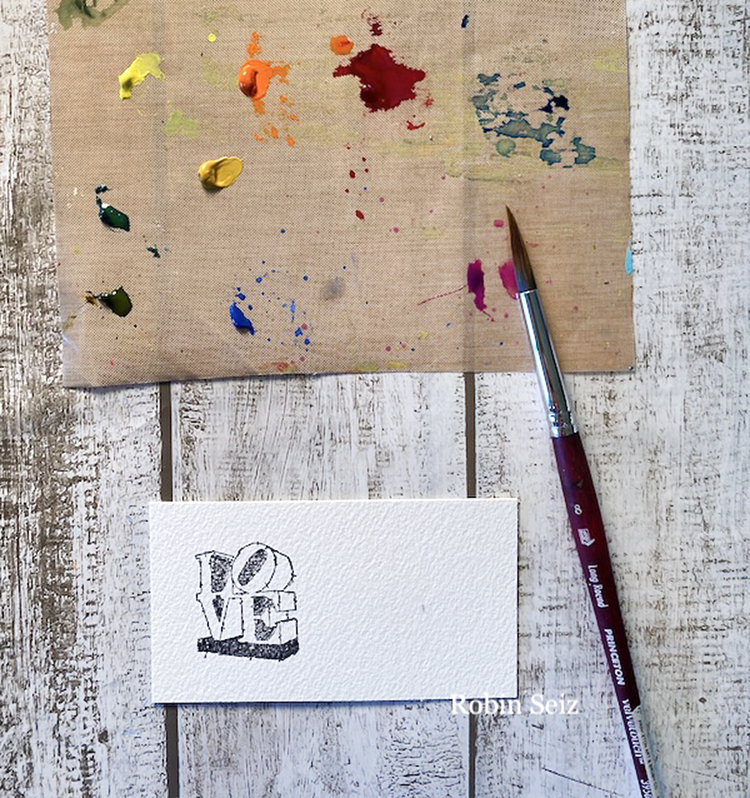 I wanted these pieces to be out in front of the rainbow so I used some dimensional tape and adhered two small pieces of black string so it would look like the plane was pulling the LOVE sign. Lastly, I did some more splatter to the entire card to make it celebratory. I cut the border out of yellow construction paper (5 1/4″ x 4") and adhered it to the card and then put the watercolor paper on top of the construction paper for a layer card look. While this card has lots of steps; it's easy to accomplish.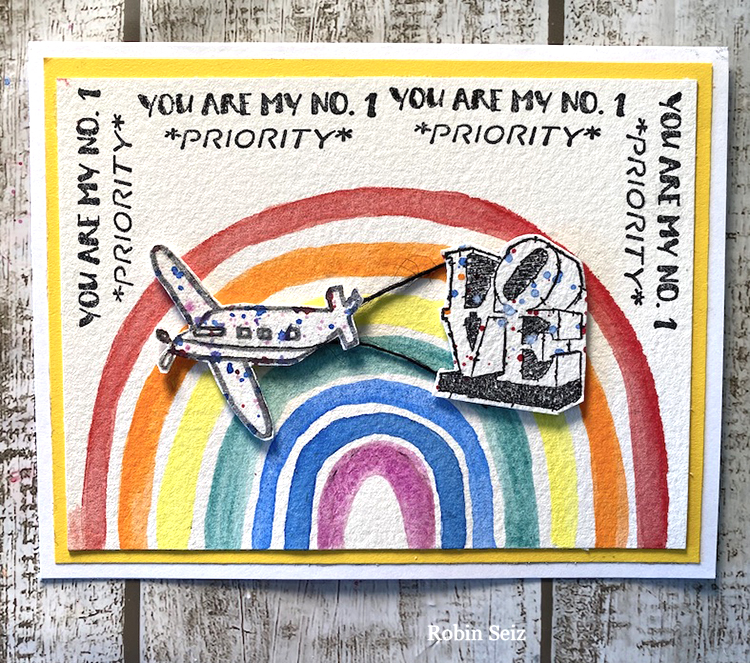 ---
Thank you Robin! I love the idea of a plane pulling the LOVE sign all over the skies :)
Give it a try: you can find all my Rubber Stamps in my Online Shop and here are some of the other supplies Robin used: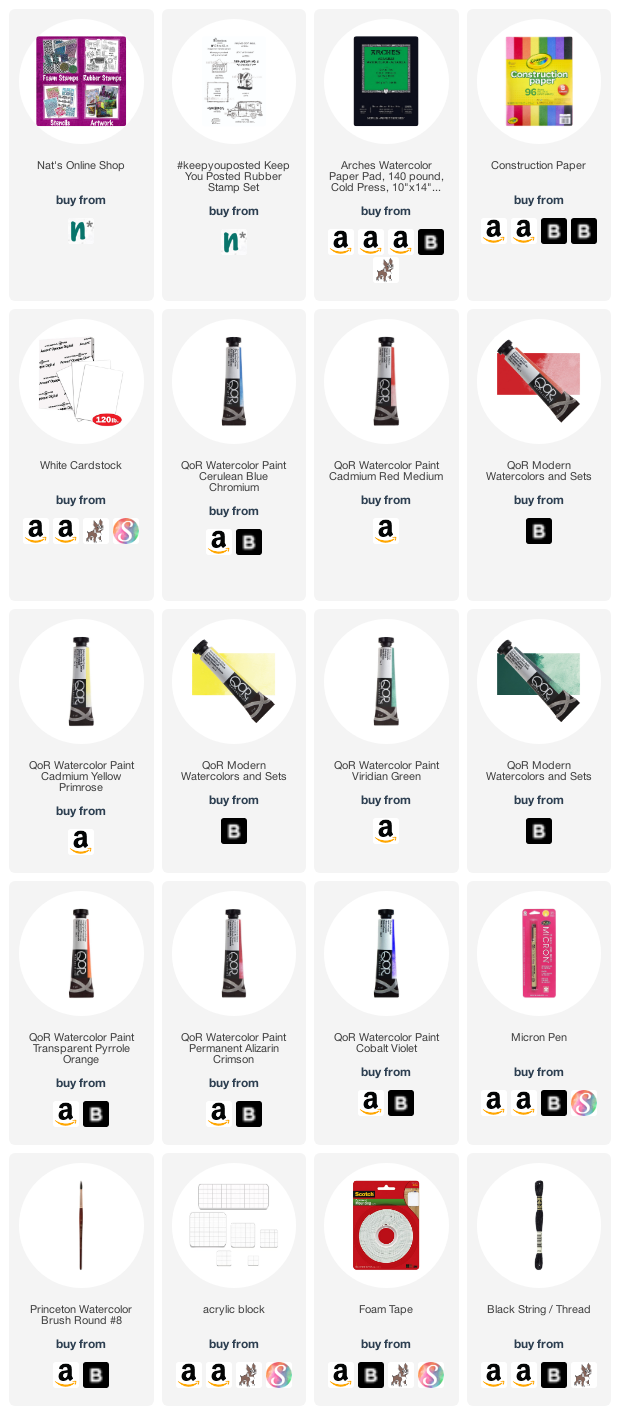 Feel inspired? Working on something yourself that you'd like to share?  I love to see how you interpret our monthly themes. Email me how you used my stencils and stamps with the theme and email me an image – I would love to share your projects in my next  "n*Spiration From Around the Globe".