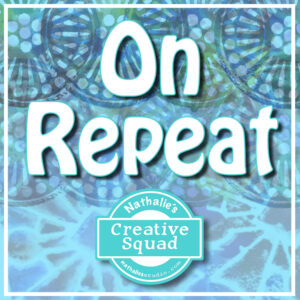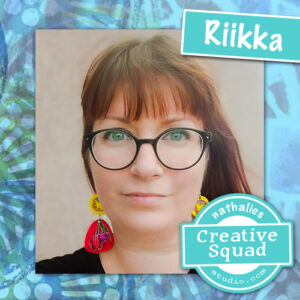 Hello from my Creative Squad! Today we have a post and video from Riikka Kovasin who is sharing an art journal page with a clever way of toning things down while still letting them peek through. She is using my Triple Play foam stamps and our theme: On Repeat – Let's play with patterns! Repeat a design motif or shape to create a pattern-inspired project of your choosing.
---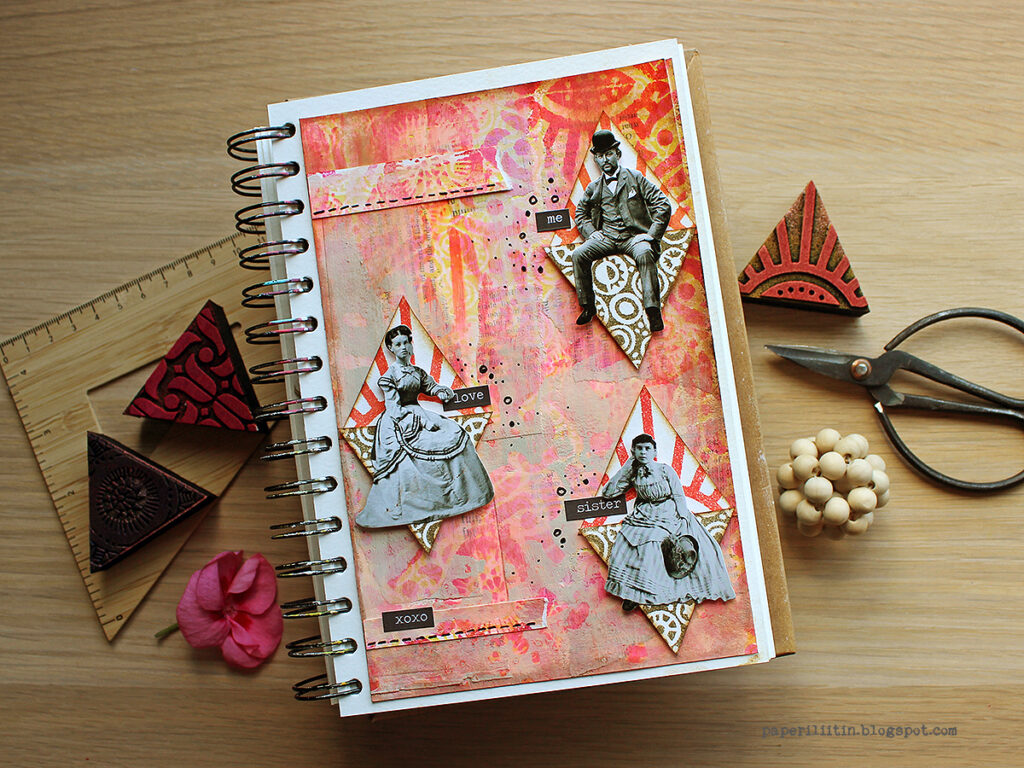 Fiery Love Triangle
Hi there! It's Riikka here today sharing my take on the "On Repeat" theme. I chose a triangle as my shape and repeated it in my background as well as topic and focal points.
I was leaning towards circle, but I have used the "Grove Street" set so much that I wanted to do something else instead. So, I took a look at my foam stamps and the other shape that was present was the triangle in the form of the "Triple Play" stamp set. It was a perfect choice as that gave me a bunch of different patterns to play with, too!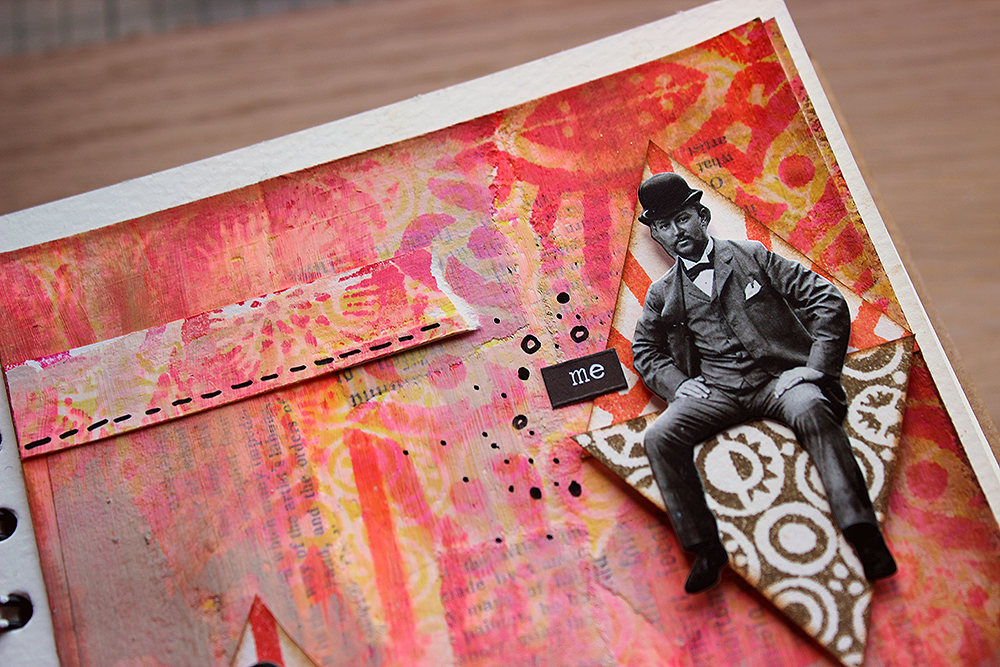 I admire the gorgeous geometrical patterns that Nathalie does to her journals. So, my original idea was to mimic one by using different colors and patterns and layer the stamps. I started a pattern, but it didn't look pleasing to my eye. And it also didn't look "me". So, I started over. Instead of building the background by stamping on a piece of white cardstock, I started instead with some collaging. Even though the book pages I added to the sheet first can't really be seen in the finished piece, I felt it was "my" way to go. Those old book page hues also played a role on the color palette of the page!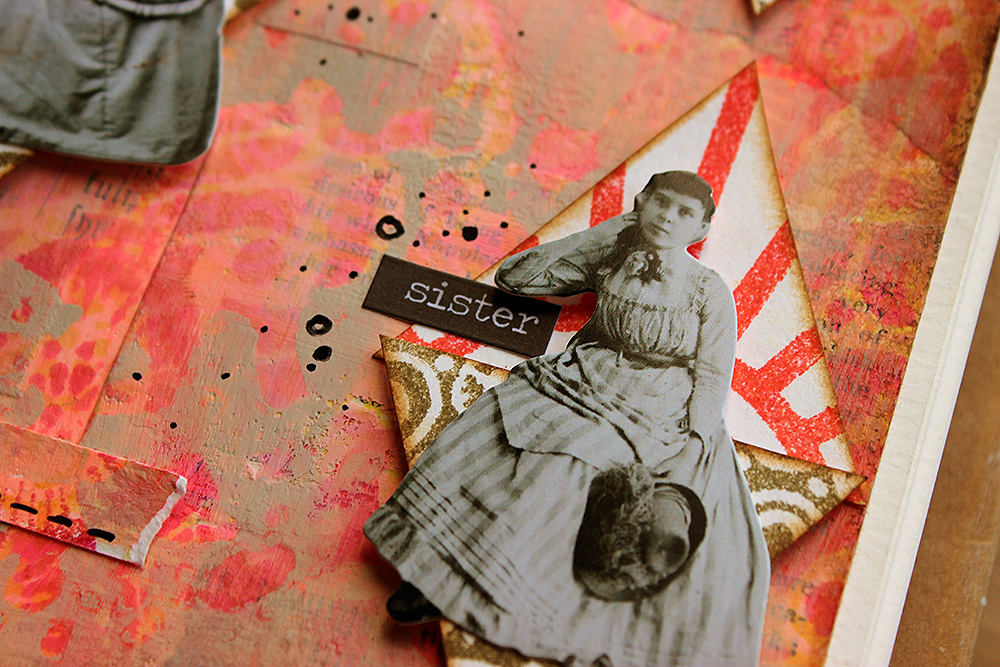 If you want to see how the page came into being, please see the video below. I have to apologize, though, because the video is a bit fuzzy in the beginning. It does get sharper, promise!
As you could see from the video, the bold pattern in the background freaked me out! I guess it's partly the red color as well, as I seldom use that. But luckily there was a way to make it more subtle. It's now like fire burning inside, hidden from the prying eyes – the strong reds and pinks underneath a beige surface.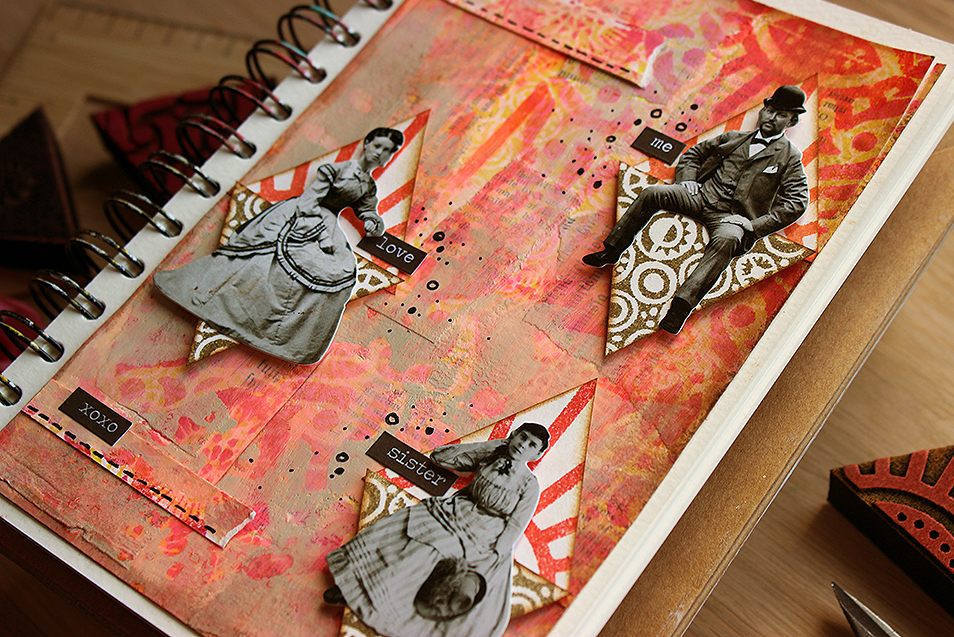 While I could have chosen pyramids or juice boxes or even pizza slices as my topic with the triangle, the first thing that popped into my head was a love triangle. I blame Poirot for that! Or rather, Pamela Lyall as we had just watched (for the thousand time) "Triangle at Rhodes". It's an adaptation of the story by the same name, starring David Suchet, and is a part of the "Poirot" series. My husband and I grew up watching Poirot from TV, and nowadays we have the series in DVDs so we are watching them with our kids. In the episode in question Pamela Lyall states that human beings tend to reproduce certain stereotype patterns and draws a triangle in the sand. By the way, if you haven't seen or read the story, I recommend it. It has a surprising twist, even when triangles are concerned.
Thank you for stopping by today! Wishing you a lovely day! Xoxo Riikka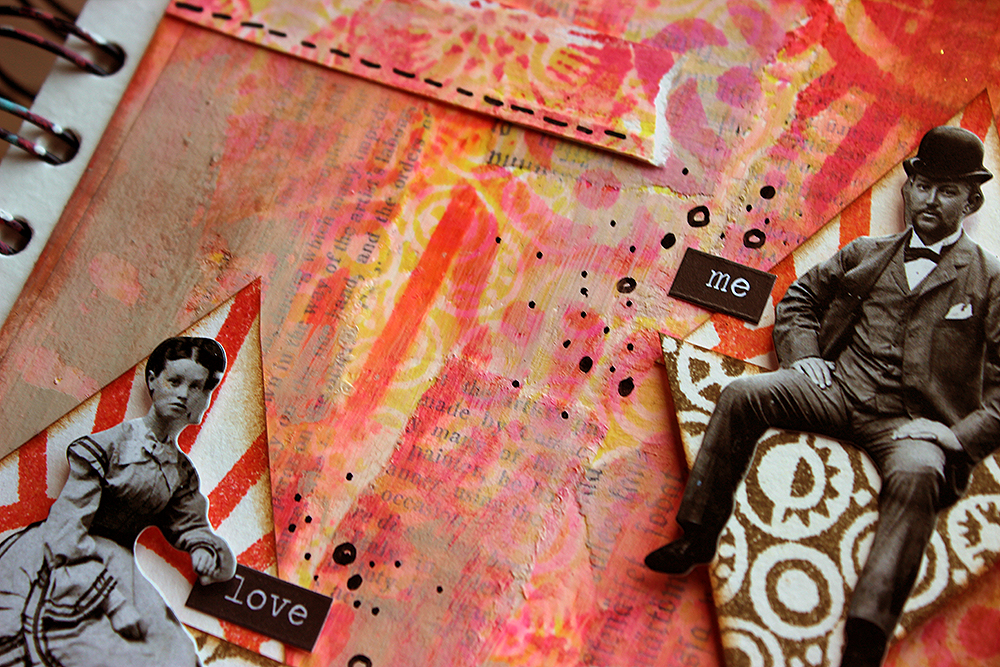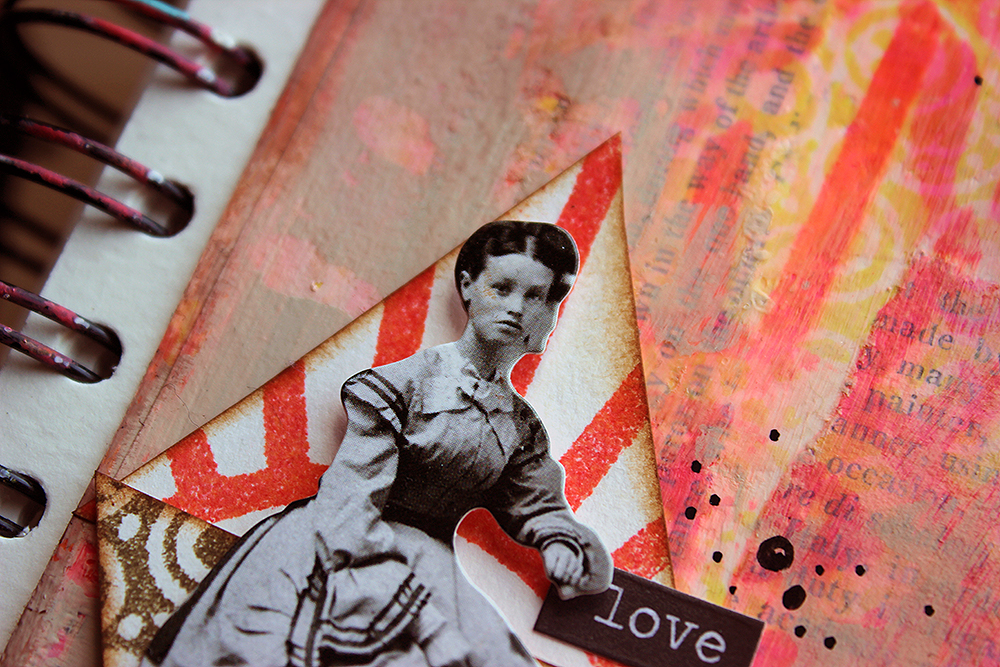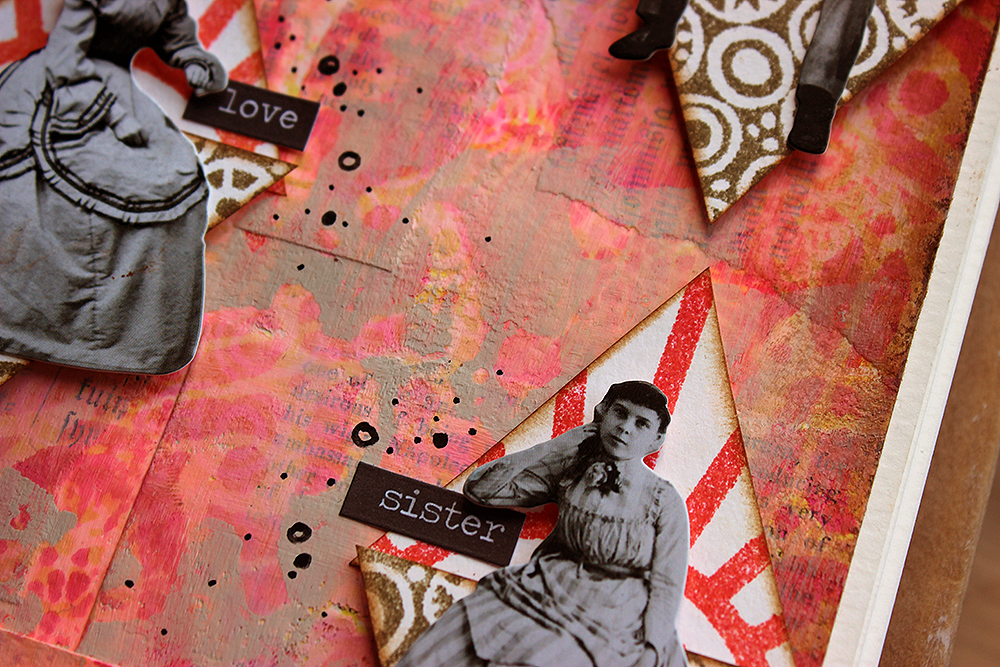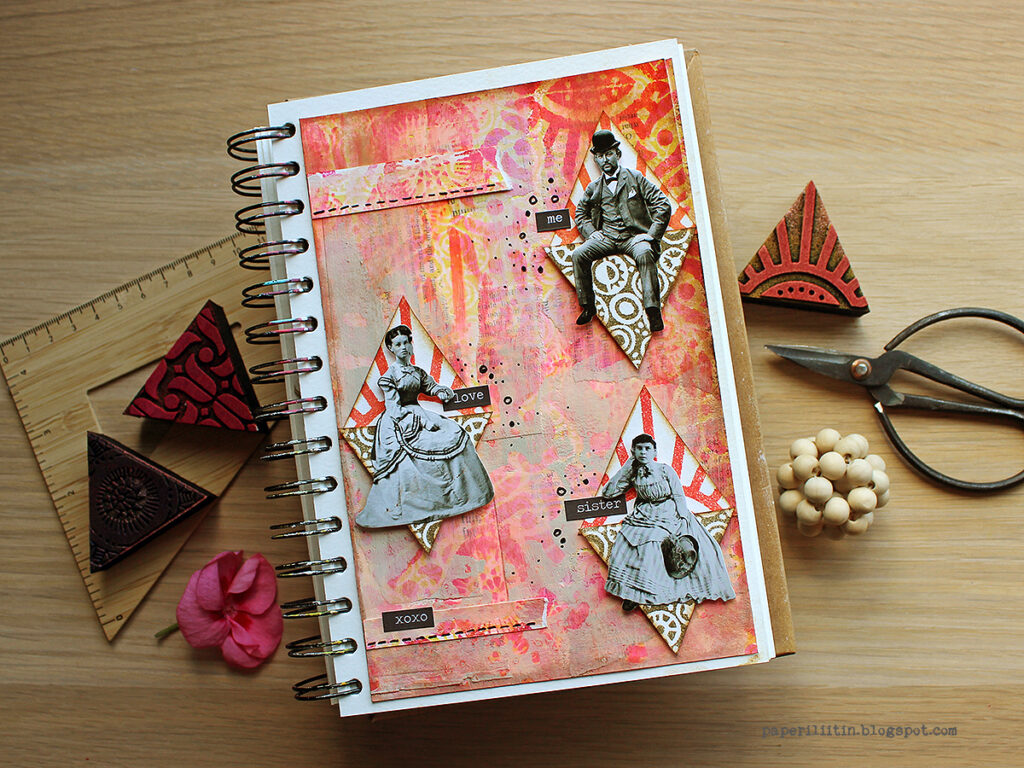 ---
Thank you Riikka! What a cool solution to work with a bright background – repeating the triangle with little cutout ledges to perch your figures on!
Give it a try: you can find all my Foam Stamps in my Online Shop and in addition to old book pages, here are some of the supplies Riikka used: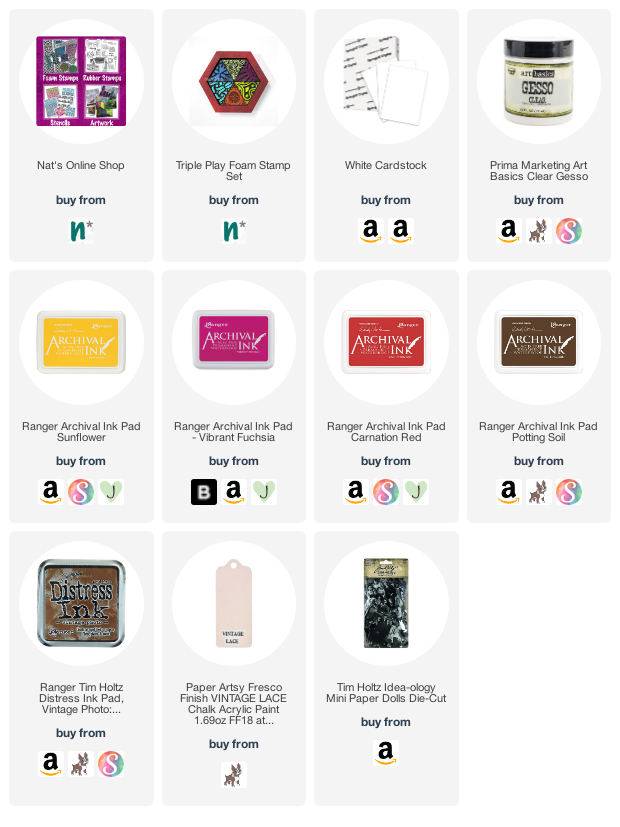 Looking for more projects? Follow the Creative Squad on Instagram here.