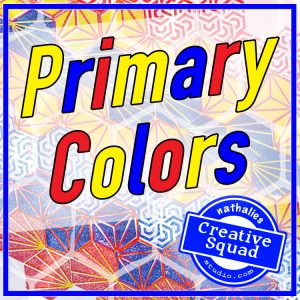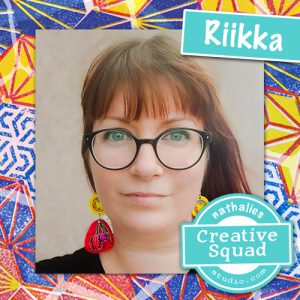 Hello from my Creative Squad! Today we have a post and video from Riikka Kovasin who is sharing a trio of cheeky tags using my Batik stencil, Triple Play foam stamps, and Love Knots rubber stamp along with our theme this month: Primary Colors: Red, Blue, and Yellow it's your time to shine. Let's get back to the basics of color and light and play with primary colors. It's elementary my friend! This month we are also pleased to be partnering with Grafix who supplied the squad with some cool products to try out. Read on:
---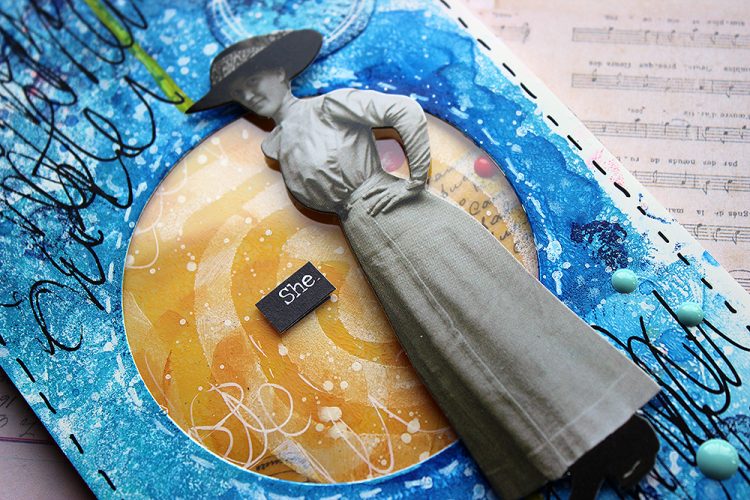 Maverick
Hi there all! It's Riikka here today to share my take on the monthly theme of Primaries! This month we also got some lovely products to play with from Grafix. I used all three we were given and threw in one more from my own stash!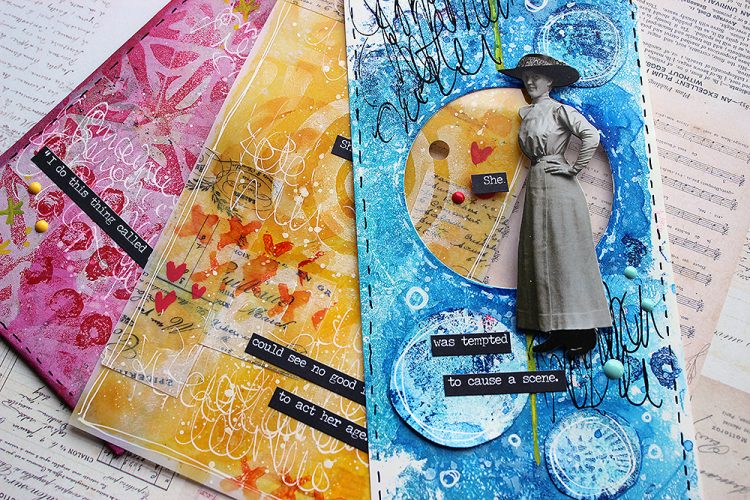 I feel like I must be honest with you. After seeing all the cool stuff you can do with Grafix products, especially by Tania Ahmed, I sourced some supplies through internet and ordered them. But then when they arrived, I had some deadlines closing in and I just put them aside with the thought "Need to play soon". Then that pile moved to another place in my craft room and finally they went up on a shelf. So, while I have had some craft plastic in my craft room for months now, I'm so grateful for this theme and collaboration as it finally pushed me to take the stuff from the shelf and use it and fall in love all over again!
As before, I recorded a little process video while working with the Grafix products and primaries. As you can see from the pictures already, the project has blue and yellow and there's red, too but not the same way as the other two. It's because somehow I feel intimidated by red, especially in large surfaces. It's such a vibrant, energetic color that I feel I can't cope with it, I can't harness it. So, instead of doing a red base and patterns, I started with a pink base and added red on top! More manageable!
I was amazed how well the craft plastic handled all the mediums I threw at it. Especially I loved using watercolor on top of the acrylic layer, it felt so soothing and rewarding. Another discovery was that I couldn't rip the Double Tack Mounting Film. I was planning on ripping the vellum apart for the collage layer on the yellow tag, but it proved to be impossible. The Mounting Film was so sturdy that it wouldn't rip! But still it's so thin that it doesn't add any bulk.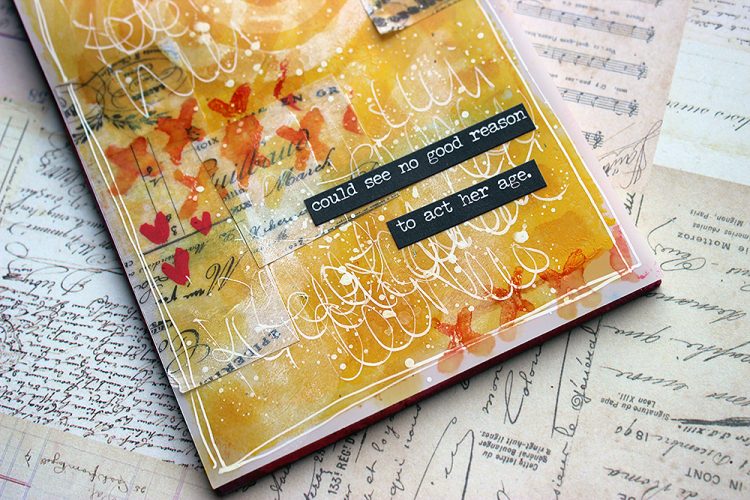 I kept the embellishments in the tags quite minimal. This shows the background better and also gives the whole thing a story book feel as all the texts connect. I guess this idea came to me while cutting the openings to reveal the layers underneath. The holes get smaller between the layers and that reminded me of a children's book by Tove Jansson. It's called "The book about Moomin, Mymble and Little My". It's the first picture book drawn and written by Tove Jansson, published in the 50s. The original title was "Hur gick det sen?" as Tove was a Swedish speaking Finn. Throughout the book there's holes where you can have a sneak peek to the following spread. The holes get smaller and smaller in the course of the story and the last hole is so small that Moomins can't fit through it and are thus captured in the book. The book has vibrant illustrations in Tove's unique style. If you haven't seen it, I recommend taking a look! Perfect inspiration for solid color surfaces and primaries! Here's a link to Moomin site to get you going.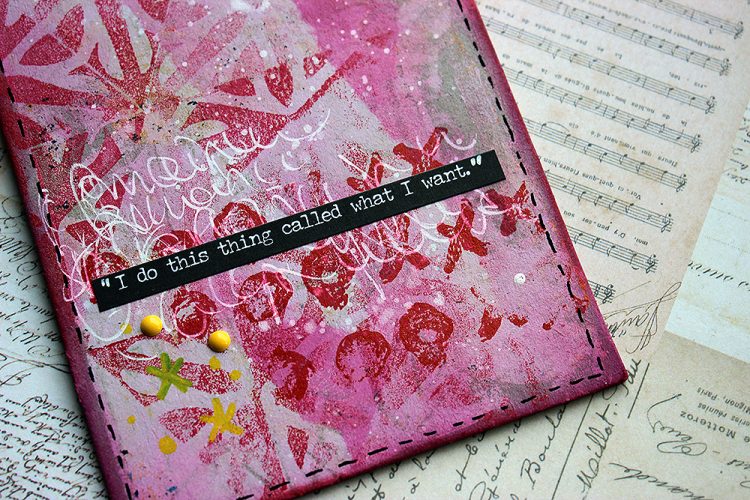 Thank you so much for stopping by today! I really enjoyed my first go with the Grafix products and can't wait to play some more!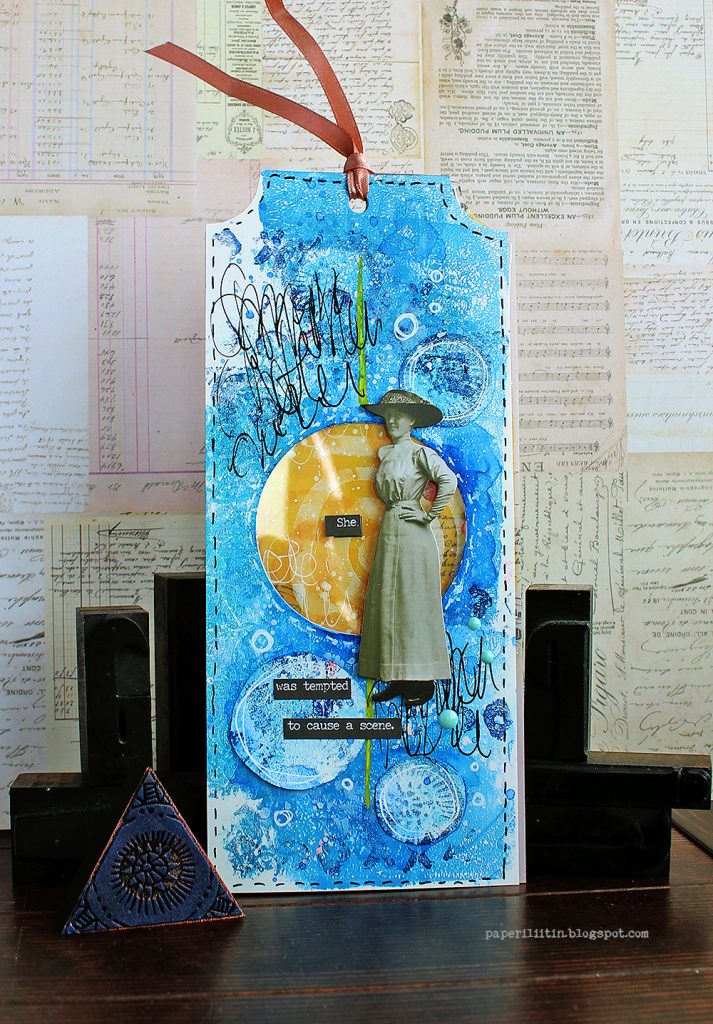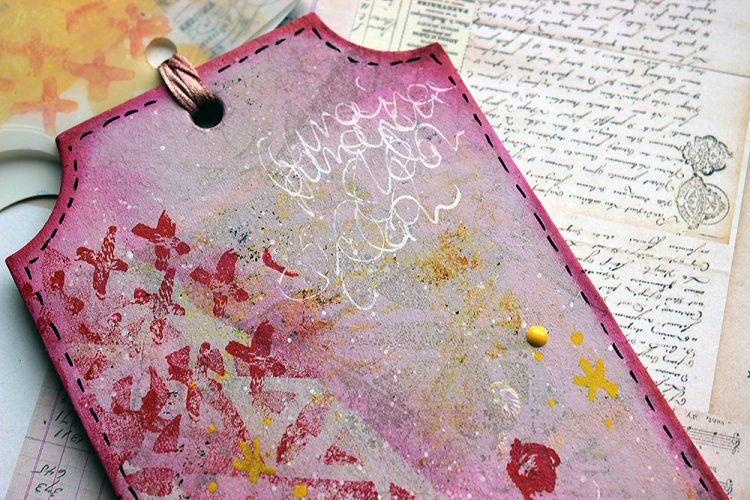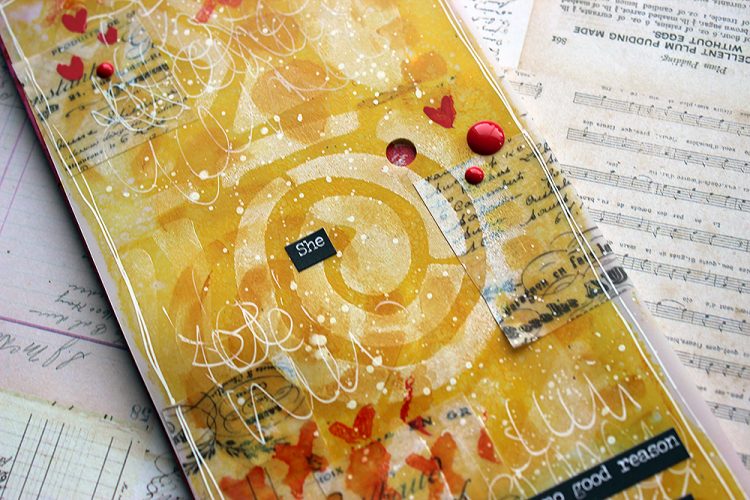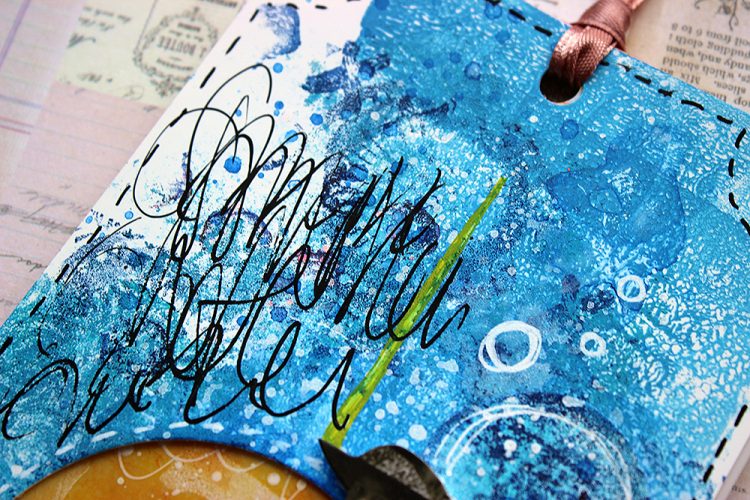 ---
Thank you Riikka – just love the gorgeous layers you were able to build and learning the inspiration behind the project!
Give it a try: you can find all my Rubber Stamps , Foam Stamps, and my Stencils in my Online Shop and here are some of the supplies Riikka used:

Follow Nat's Creative Squad on Instagram too: Each week we post projects, ideas, and inspiration for mixed media art.