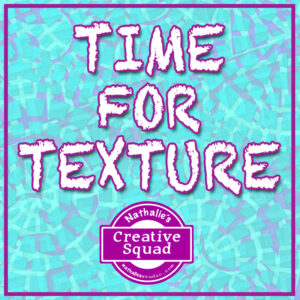 Hello from my Creative Squad! Today we have a post from Judi Kauffman who is sharing with us a whole bevy of ATCs (Artist Trading Cards). She's using my ATC Mixup stencil and our theme this month: Time for Texture – Visual texture or actual texture is an element that can give dimension, depth, and touchable interest to any piece of art. Let's play with texture in a series of ATCs and see what emerges!
---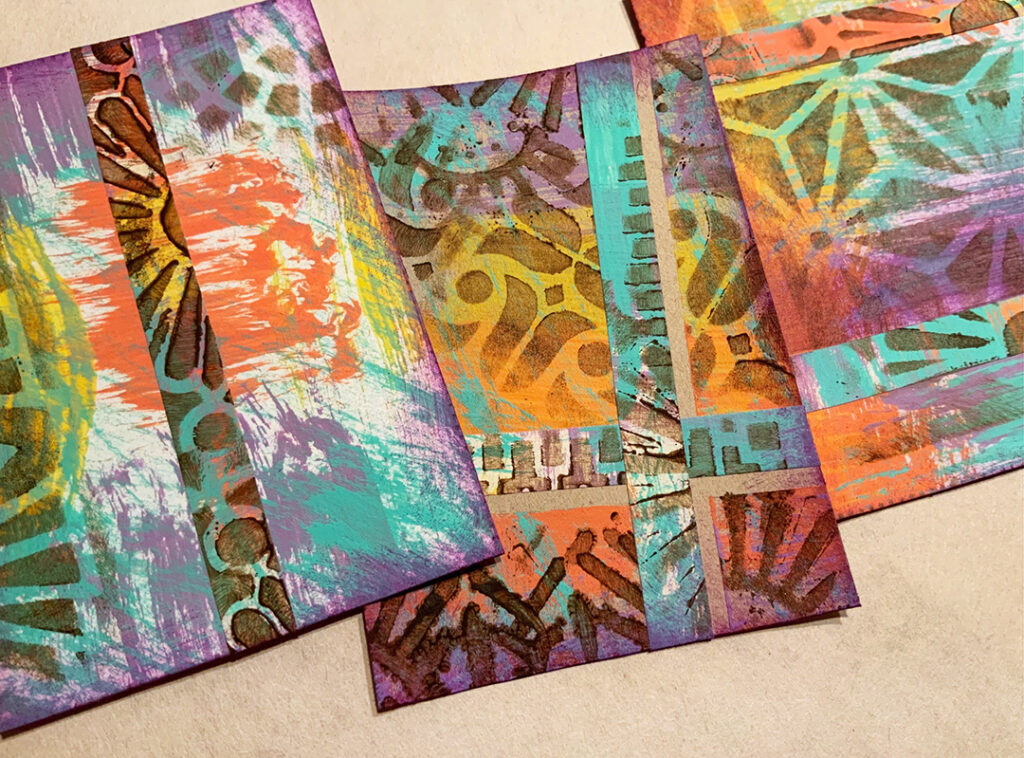 Cut On The Dotted Line:
Nathalie's ATC Mixup Stencil is my new best friend. I got a little carried away with the ATC project this month, even though I don't have an official Tuesday Squad slot.
To create the feel of "faux postage" on my ATCs I printed dotted lines in black on my 8.5×11 cardstock, which means 9 ATCs per sheet (instead of 10 if the cardstock is cut in the traditional method). These lines also helped me do allover patterns that feel random but have just a tad of structure.
A radical departure for me: I used BROWN, a color I reach for maybe once every decade or so!
Using low-tack cover-up tape (an old staple from the days of typewriters), mask between the individual ATCs or add random strips at angles or as horizontal or vertical lines within the blocks. (I also printed a grid with smaller blocks and used low-tack circles as part of the first step.)
Dry brush three light colors over the pages; allow paint to dry. Then get out the ATC Mix-up stencil and use a dark contrasting color to add a variety of patterns. I stuck with just the brown, but mix colors as desired.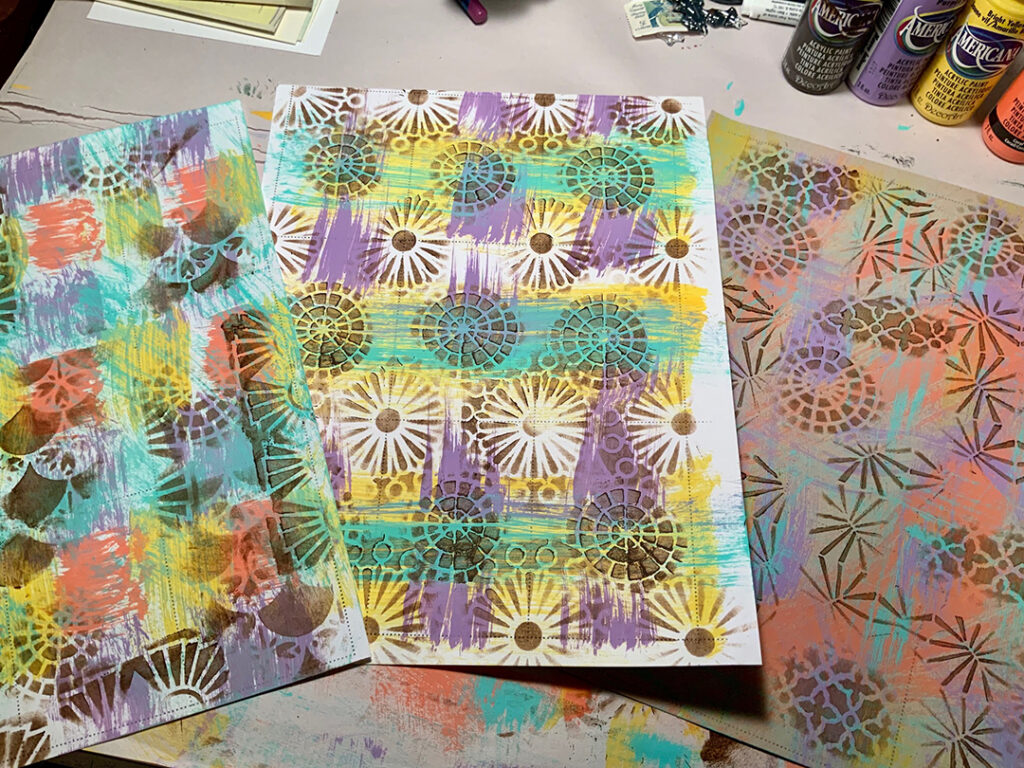 Remove tape and the circles, setting them aside to use as washi tape and decorative embellishments.
Cut the ATCs apart along the dotted lines. Keep some of the connected in rows of three for accordion-folded ATCs. Add minimal embellishments, as shown (just the tape and circles) or keep going: Draw, add collage, found poetry, layer with dimensional elements.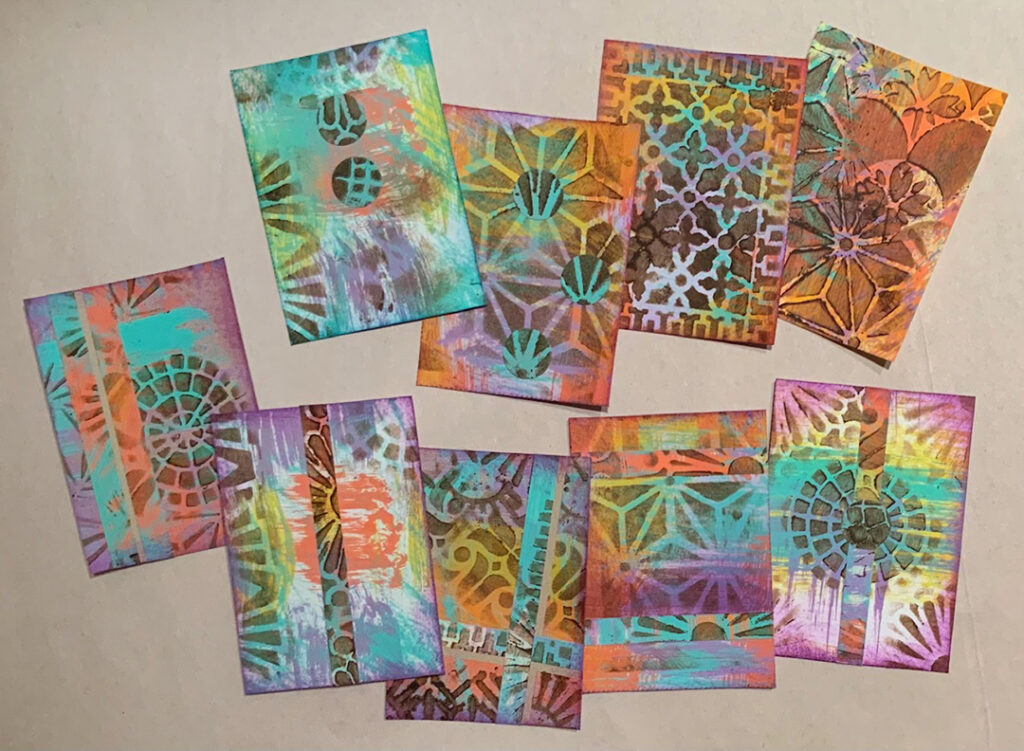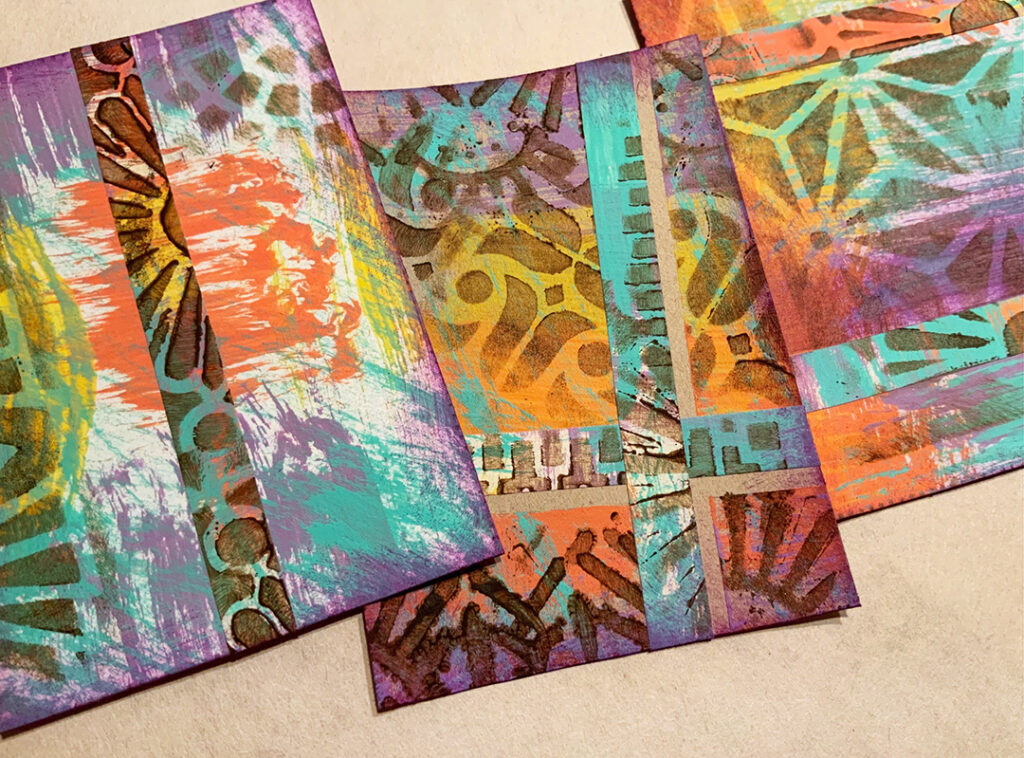 ---
Thank you for sharing your process Judi – loved seeing how much variety you achieved and also how you repurposed the tape.
You can find all of my stencils in my Online Store. Here are some of the supplies that Judi used: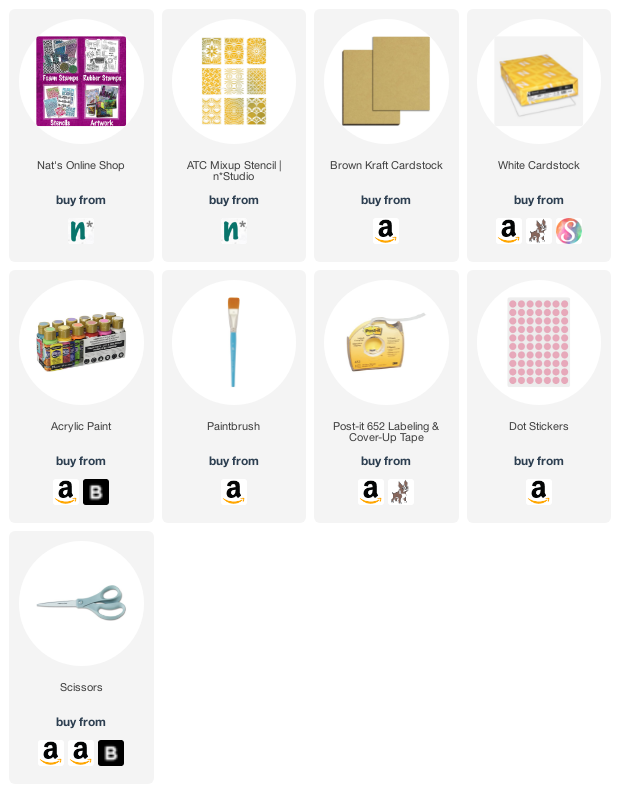 Like what you see? Follow the Creative Squad on Instagram for weekly posts, artwork, and inspiration.