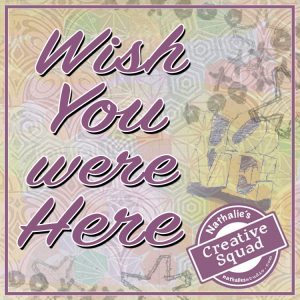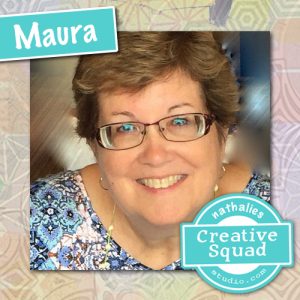 Hello from my Creative Squad! Today we have a lovely art journal spread from Maura Hibbitts using my Cape Cod, Mini Motifs, Tread, and Adirondack Chairs rubber stamps and our latest theme: Wish You Were Here – This time let's think about those old travel postcards, or someone you are missing or haven't seen in a while, or maybe a place that you are missing. The message is loud and clear: Wish you were here!
---
One of my favorite places in the world is right here at my home…I love my deck! I have a beautiful view of the Adirondack Mountains that I enjoy every day. The warm months let us move outside to enjoy relaxing in the Adirondack chairs and eating outdoors. My son Dan has the green thumb and adds his touch to the deck with a variety of plants: this year it's a lot of rhododendrons, cacti, herbs and more. It's the perfect place to gather, and I wish you were here with me.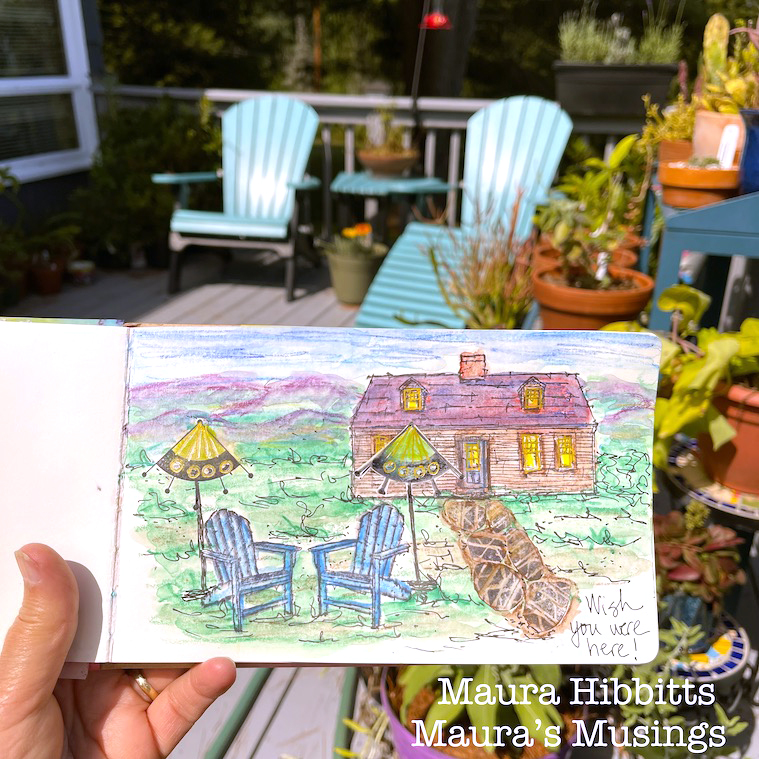 I'm working in one of my art journals, and began the project by stamping a scene with black ink, onto the page using Nat's Cape Cod, Adirondack Chairs, and Mission Motif stamps.
I also stamped some images onto Grafix Doubletack paper. I used Nat's Tread and Mission Motif stamps. Be sure to let these dry completely.
Now comes the fun part! Color the images in the art journal and on the Grafix sheet with Woody pencils (or any water soluble pencil).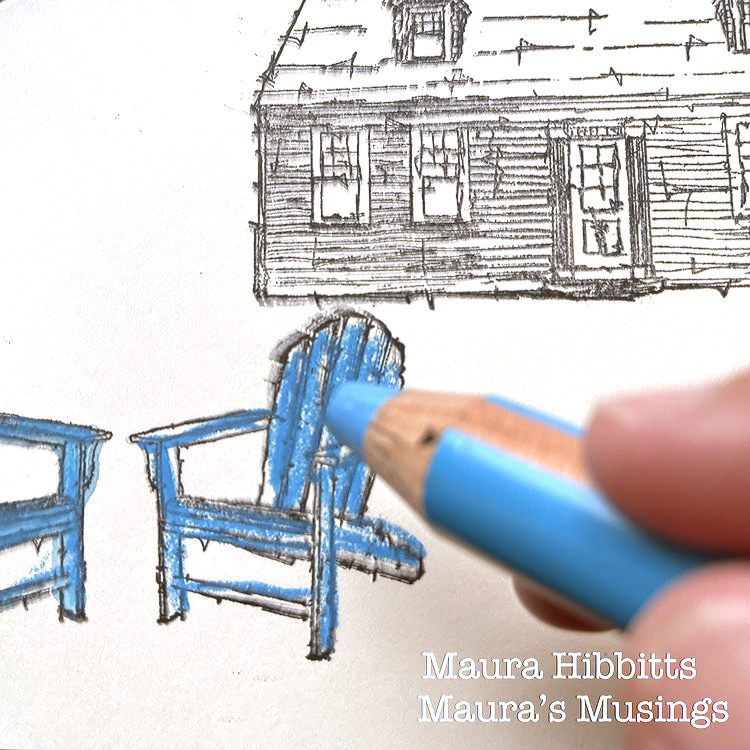 Use a water brush to spread the color from the Woody coloring. You will note later that I changed my mind on the roof color. This was easy enough to do – once the page was dry, go over the area with another color and blend again.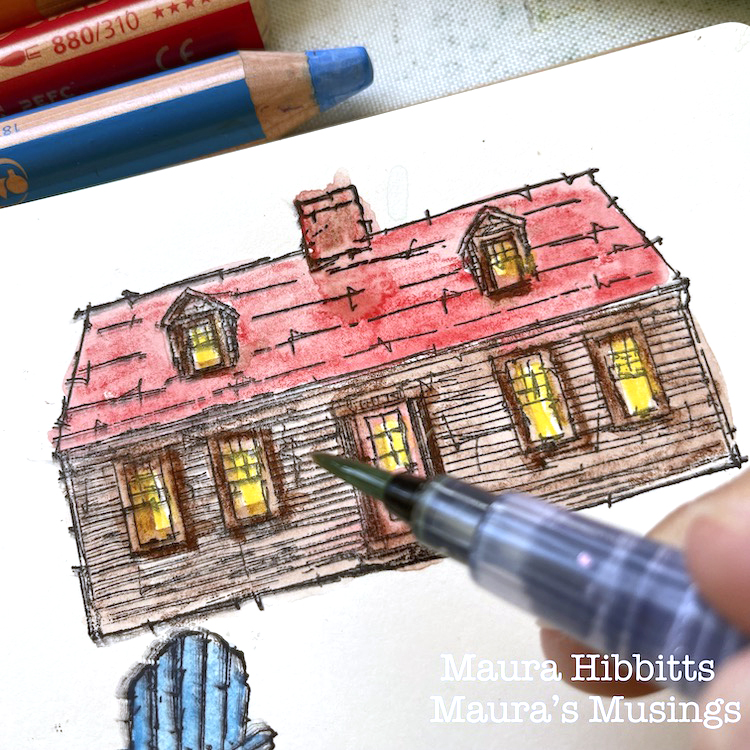 Cut out the second "umbrella" and cobblestones from the Grafix paper and adhere to page. Color and blend in a background with the Woody pencils and water brush. Let dry completely, then add detail with a gold pen and waterproof black pen. Add "Wish you were here" and your page is done!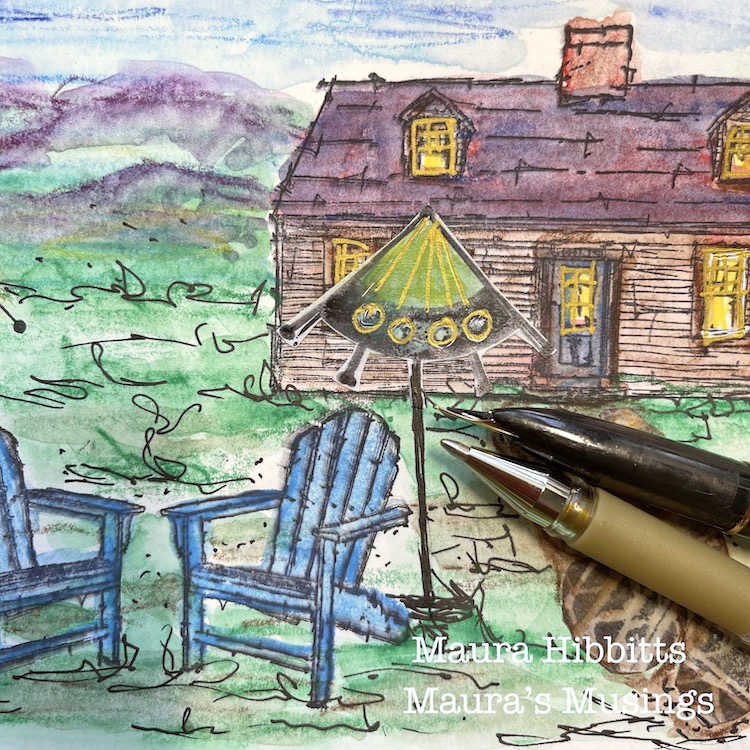 I do love to travel and have many places I carry in my heart, from the ocean to the mountains, villages to cities. Each place has its own unique beauty. But, it is always good to come home and enjoy what is right here on my doorstep. I have been so grateful to have this special place in recent times, and to share it with family and friends. Where is your special place? Let us know in the comments! – Maura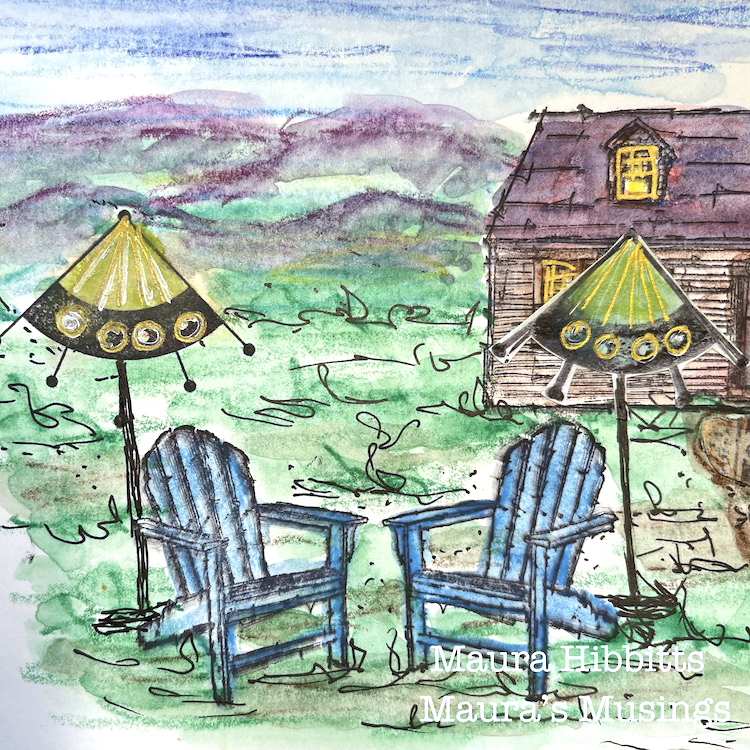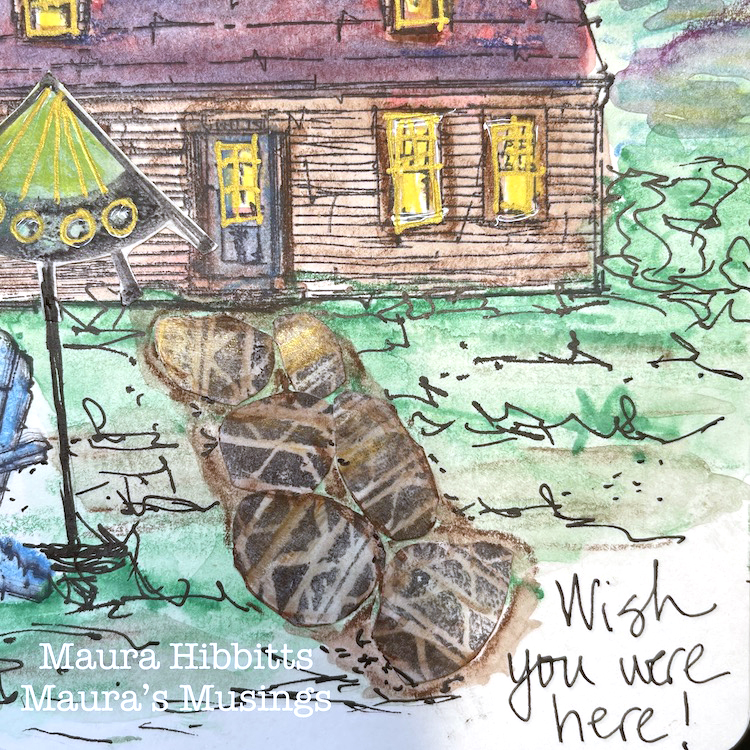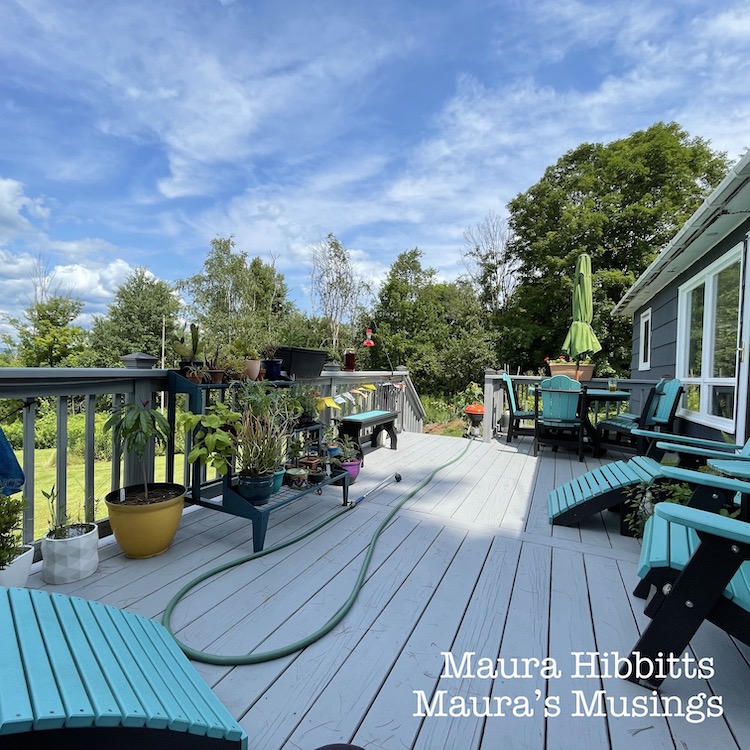 ---
Thank you Maura! We love seeing your beautiful backyard oasis and how it inspires you!
Give it a try: you can find all my Rubber Stamps in my Online Shop and here are some of the supplies Maura used: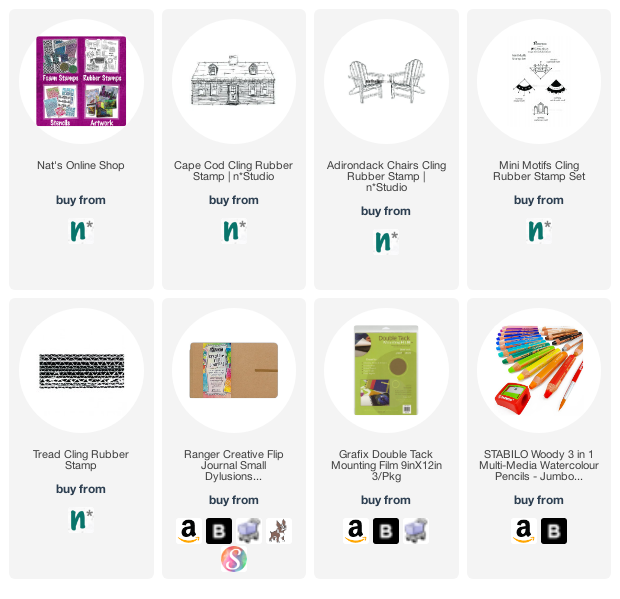 Looking for more inspiration from the Creative Squad? Follow them on Instagram here.