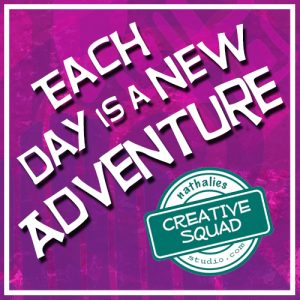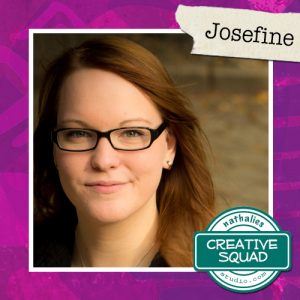 Hello my friends and welcome to a project by my Creative Squad! This month's theme is all about trying something new, so today we have an art journal spread by Josefine Fouarge who is trying out some spray paints for the first time. She rocks my Batik Pattern 1 foam stamp, Mini Batik Pattern 3 foam stamp, and Santa Fe stencil along with our theme: Each Day is a New Adventure – Be adventurous this month and try something new in your art-making! Use a new tool, medium, or technique that you've been meaning to try for too long now. Go on a new adventure TODAY!
---
Welcome to a new Creative Squad post. This month's topic is "each day is a new adventure" and we are trying new techniques. For me that means working with spray paints. I got a few sample sizes during a shopping spree at a local art supply store and never had the courage to try it.
Thanks to this topic I finally did and I really like the result. But let's start at the beginning. I used the Santa Fe stencil to create the first layer of the background and sprayed some yellow and pink paint all over it. Yes, these are definitely messy.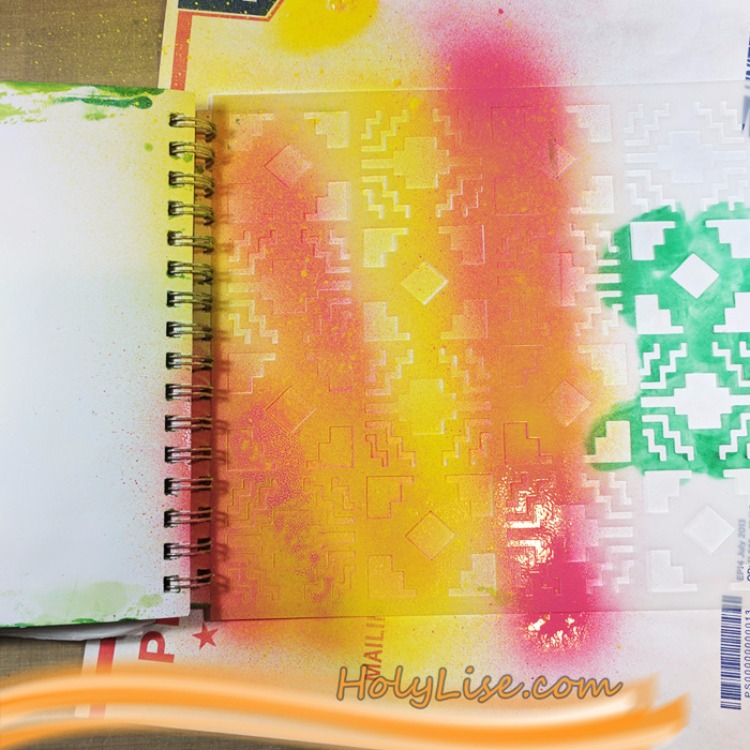 Usually I create one sided pages in my art journal, but there was so much paint left on the stencil that I turned it around and created a negative impression.
Then I started decorating the background even further. I used yellow and red Liquitex acrylic paints to stamp some more patterns around both pages. The Batik Pattern 1 was partially stamped at the edges of the page and the Chain Link stamp at the inside of the border.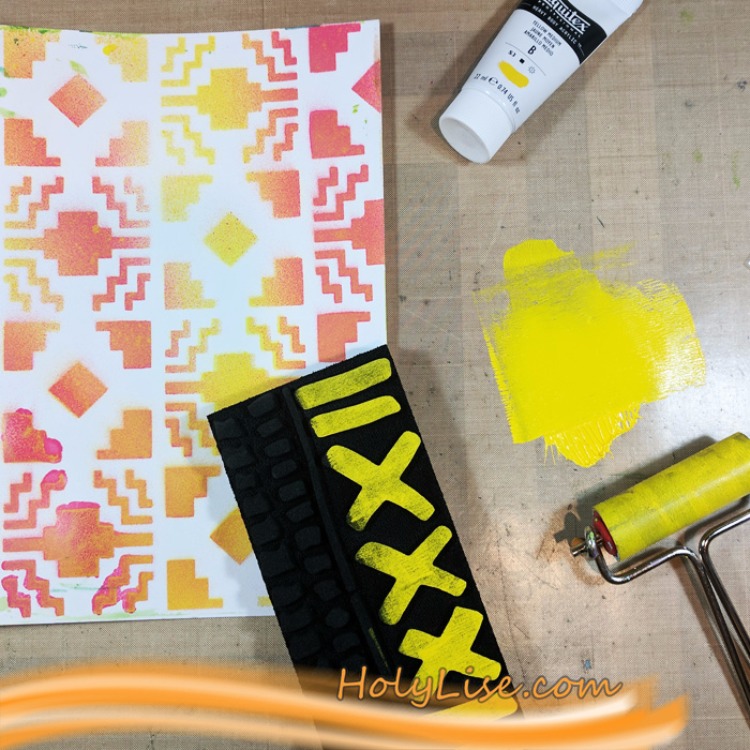 Then I went a little nuts with the leftover paints. I added a few marks using the Cross Circle stamp and I blended the red and yellow around the edges of the page.
The pages needed a little more contrast, so I decided to paint something with a contrasting color. The Jade Impasto paint was perfect, so I thinned it down a little and stamped parts of the Mini Batik Pattern 3 into the middle of one page. I have always seen a face in this stamp, so I tried to create one. Well, it turned out as an alien :)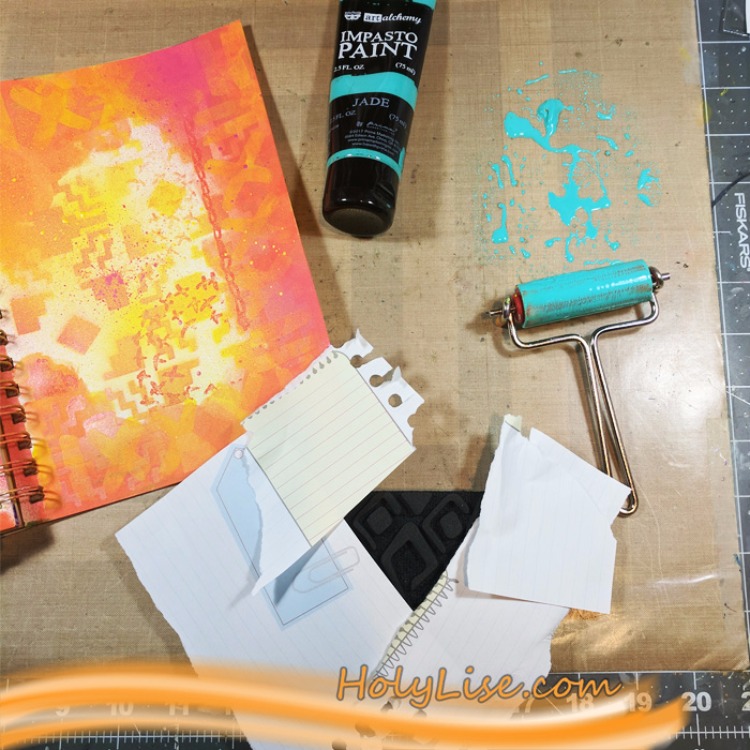 In addition, I outlined a few of the patterns on both pages with the same Jade color. Still not finished, I stamped a few Star Tag stamps, the Mailbox stamp, and added some handmade marks. Now I was happy and finished my page with a feeling of success.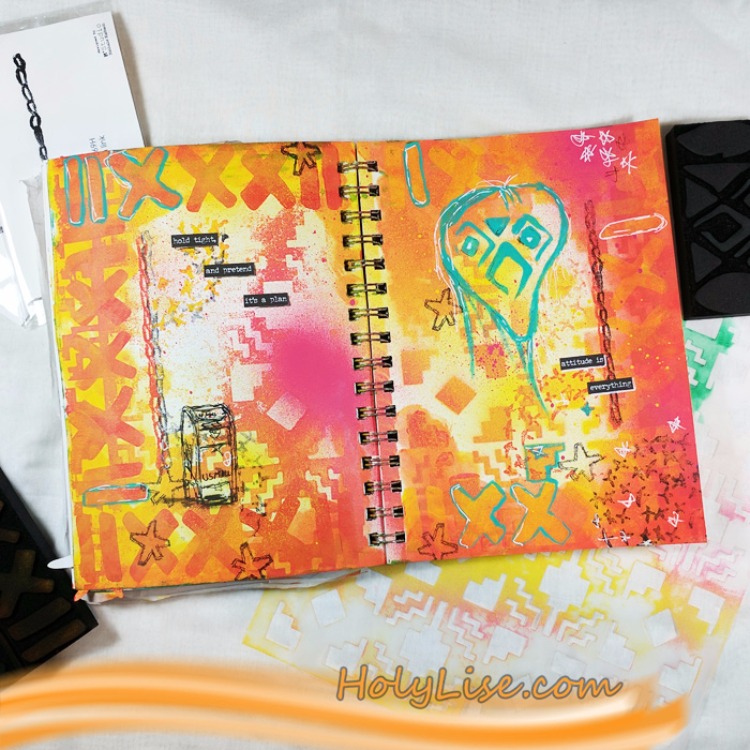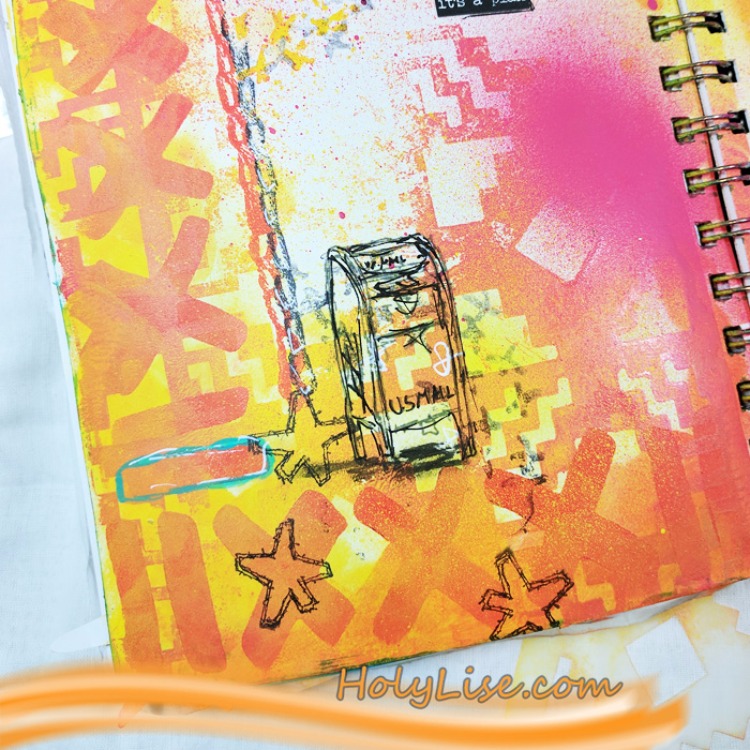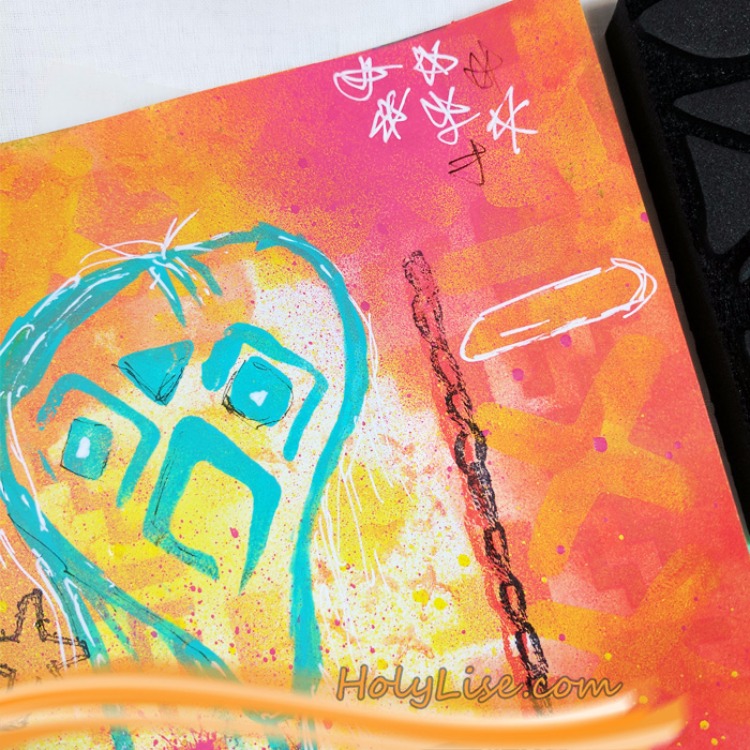 Thanks for stopping by! I hope you enjoyed my little experiment :)
---
Thank you Josefine – love your page! In addition to her art journal, Josefine used the following supplies (some are affiliate links):
Play along with us too: I love to see how you interpret our monthly themes. Email me how you used my stencils and stamps with the theme and email me an image – I would love to share your projects in my next  "n*Spiration From Around the Globe".