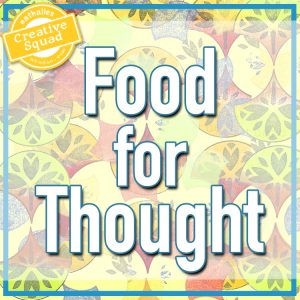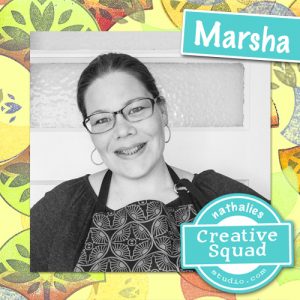 Hello from my Creative Squad! Today we have a super cute post from Marsha Valk with a mixed media project that is just perfect for summer. She is using my Fantastic Large and Solid Fan rubber stamps, as well as my Amsterdam stencil. This month's theme is: Food for Thought – Let's take a lighthearted look at food! While the culinary world has become an art and a science in terms of preparation and presentation, sometimes it is the simplest foods that bring us the most joy. Simple fare or elaborate family traditions, we all have our favorite foods. What is yours?
---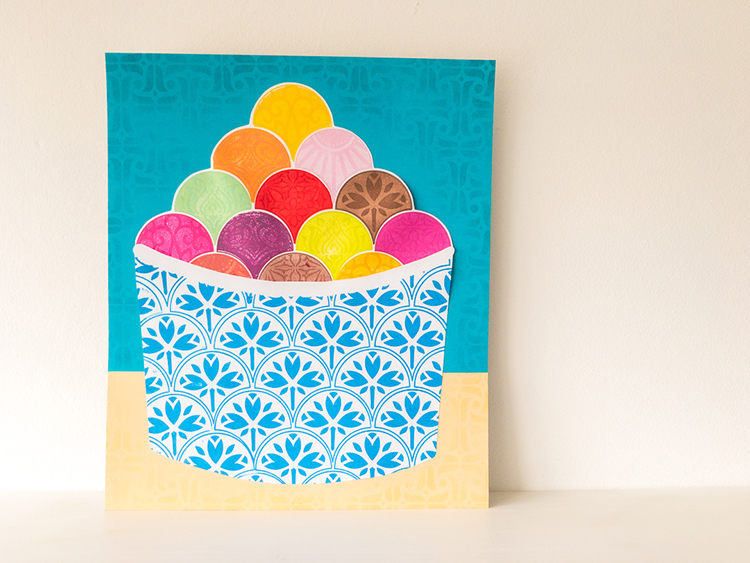 For this month's prompt, I had my heart set on making something off the page for a change. I made a list of all the things I could do. I even went (window) shopping to come up with more ideas. But once I began stamping to try out colour combinations, I came up with something entirely different and maybe a bit silly…
For years I only knew of two ice cream parlours you could go to in our town. One had the reputation of being THE best, so I don't think we ever even considered going to the other one. But then all of a sudden there was this new kid on the block who's ice cream flavours stole our hearts. I guess others noticed its success too, and now it seems like brand new ice cream shops are opening everywhere! We've got so many choices now, and my husband has jokingly said that we should try them all.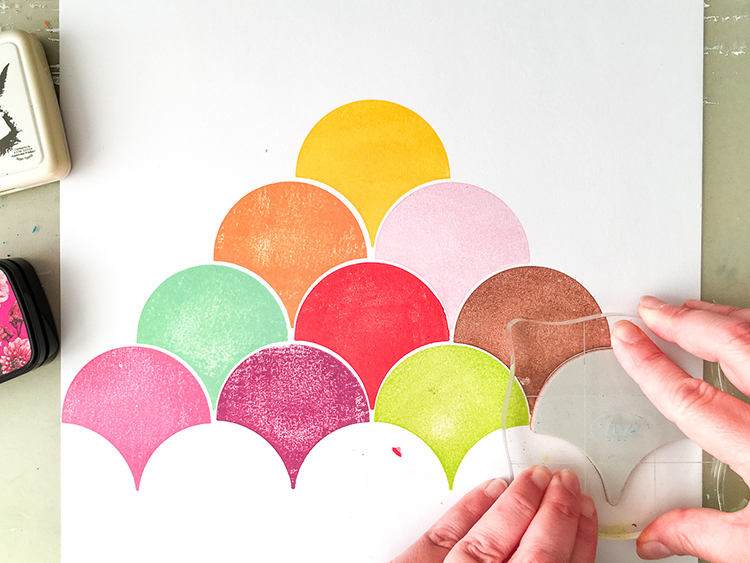 Back to the stamping: the fans I was stamping to swatch colours were looking an awful lot like scoops of ice cream to me. So I thought… what if I could make something like a cross-off list of all the ice cream shops we could try?!
I started with stamping the scoops with the Solid Fan. I figured that I could stamp about ten scoops and still have it look like an ice cream cup.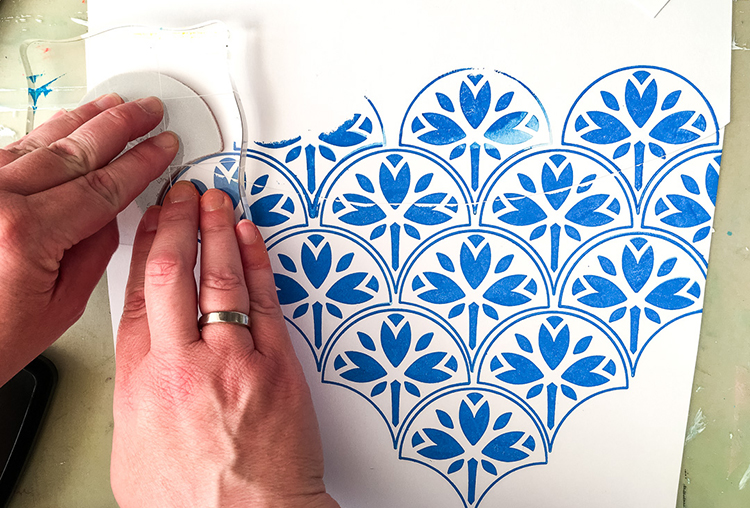 Next, I stamped a pattern on the ice cream cup with the Jewett Fan. I sketched the shape of a container on paper first and then cut it before I started stamping.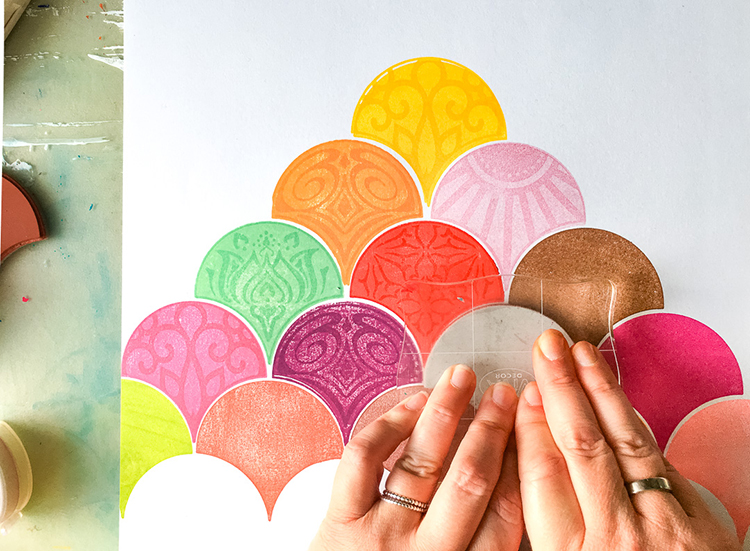 Then I went back and stamped over the scoops with the different fans in the Fan-tastic Large stamp set.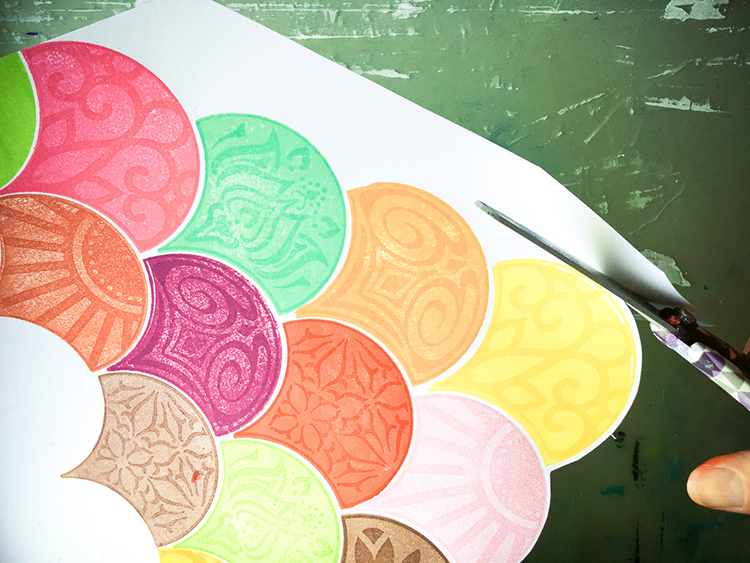 I cut out the scoops, adhered the cup to the scoops and then mounted the ice cream cup on cardstock. I did not have a sheet of cardstock large enough, so I taped two sheets together and then cut it down to fit my ice cream cup.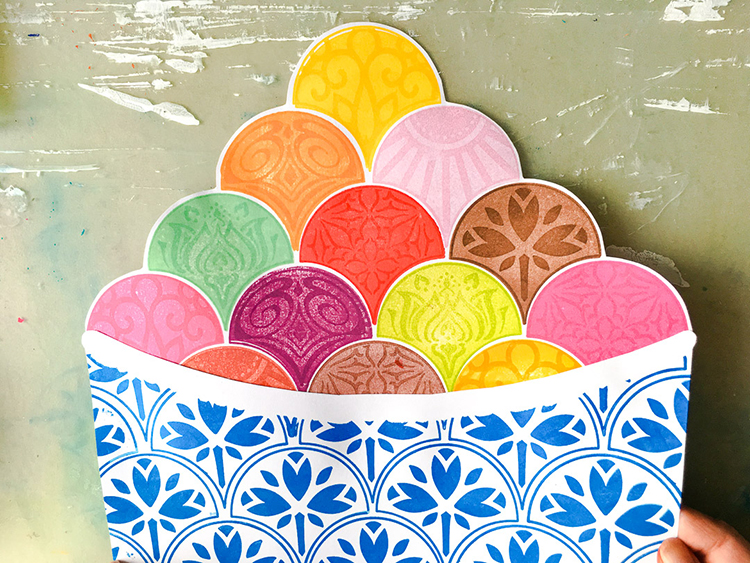 I used a cosmetic sponge to stencil onto the cardstock with stamping ink and the Amsterdam stencil.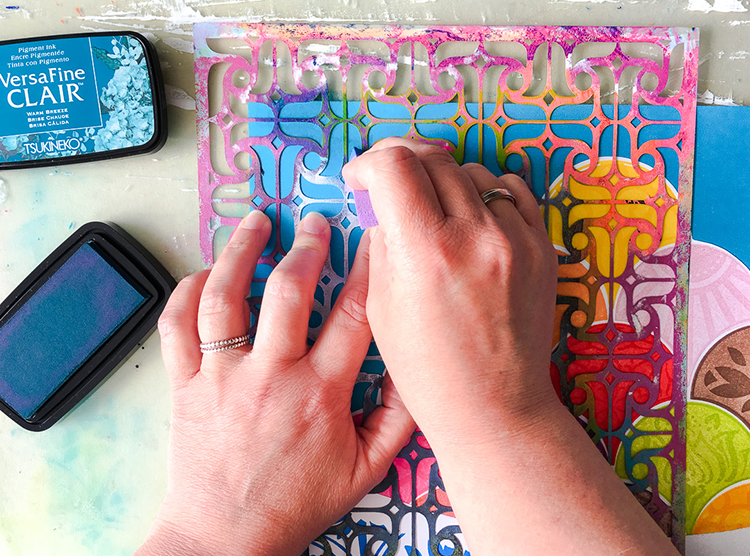 Once finished, it looked so pretty that I didn't dare to write anything in the scoops. But, even if we don't end up crossing off anything, this ice cream cup will serve as a reminder of something fun we should do this summer!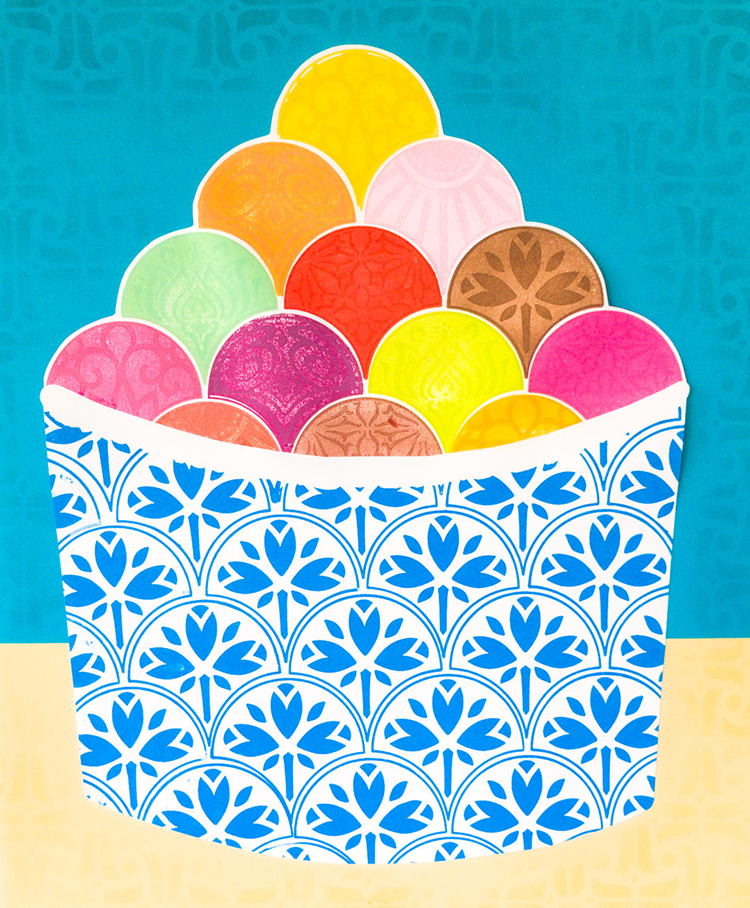 ---
Thank you Marsha! We are now inspired to both do some stamping AND visit our local ice cream shops :) Wanna try making Marsha's ice cream creation? You can find all of my Rubber Stamps and my Stencils in my online shop. Here are some of the other supplies Marsha used: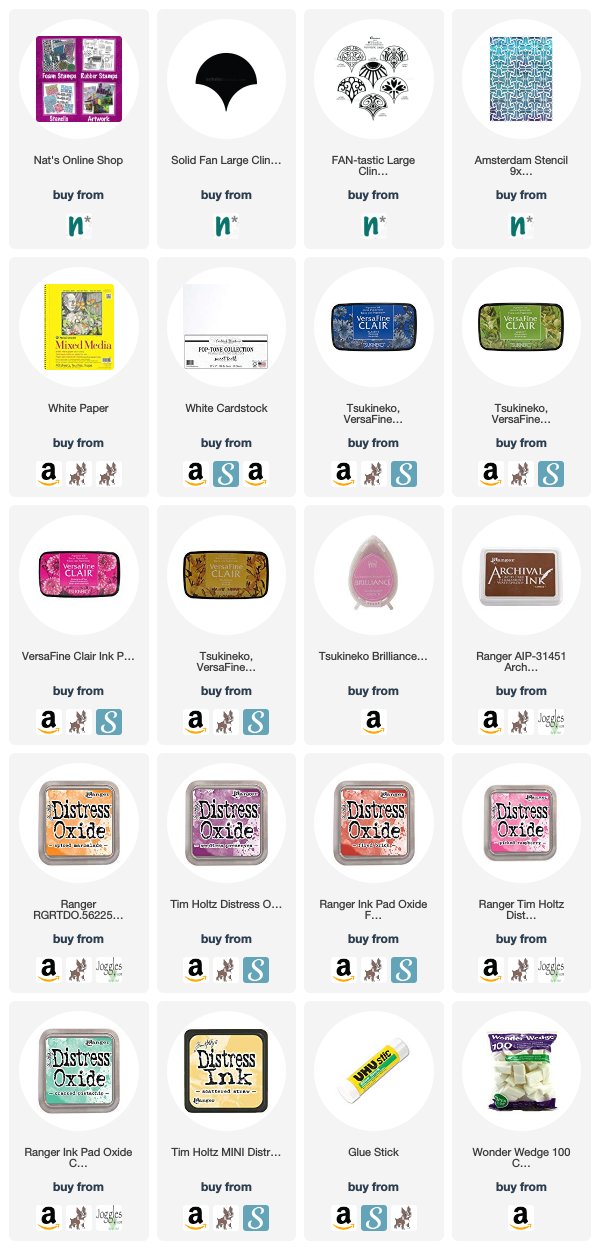 If you are working on something yourself that you'd like to share, please do!  I love to see how you interpret our monthly themes. Email me how you used my stencils and stamps with the theme and email me an image – I would love to share your projects in my next  "n*Spiration From Around the Globe".