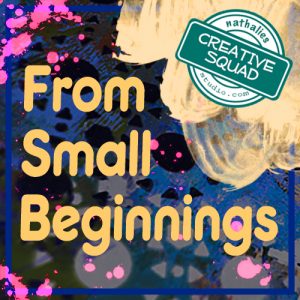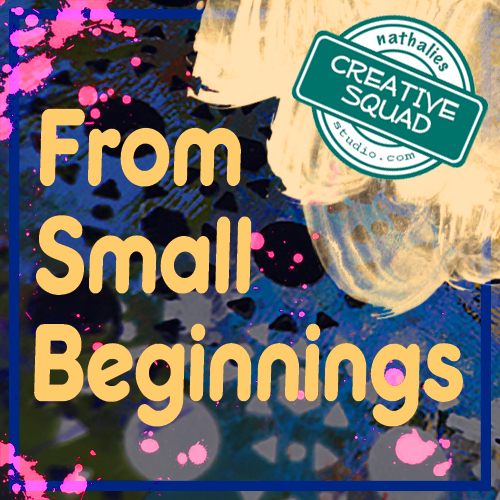 Happy Tuesday!  It's time for my Creative Squad to share a project with you with this month's theme: "From Small Beginnings". Throughout the month of September, the team has been using my n*Studio Stamps to interpret the theme. The change in seasons and the childhood ritual of Back to School in September has me thinking about starting new things – new projects, learning new things, and meeting new people, and all the excitement and challenges that come with all of these "new"s. For this theme, From Small Beginnings, my Squad has thought about the process of starting something new and the very first steps they took. I asked them, how did you experience a Beginning?
So this week we have a very fun Fauxbonichi book cover from Michelle Rydell that definitely brings back those childhood memories!
—————————————————————————————————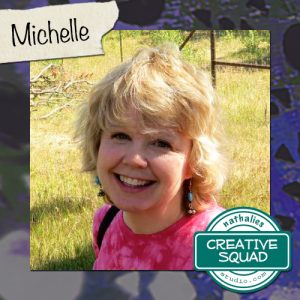 Oh my gosh I had so much fun with this month's project!  September and "Small Beginnings" made me think of going back to school as a kid, and that made me think of one of my fave things about that – making covers for my textbooks out of paper bags!  Did you do that too?
I decided to make a cover for my Fauxbonichi – and use the "Marks" stamp set to decorate it…
I gathered together the basic materials for the project…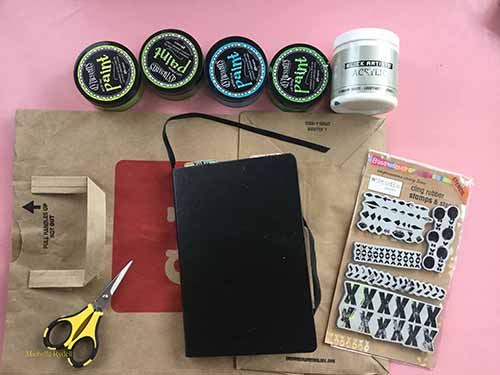 I cut the grocery bag open so it would lay flat…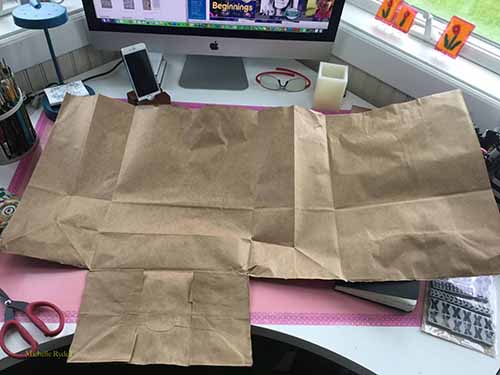 I placed my notebook on the grocery bag and figured out how wide I would need it to be, to cover the width of the book and folded flaps on the front and back covers, and then cut off the extra…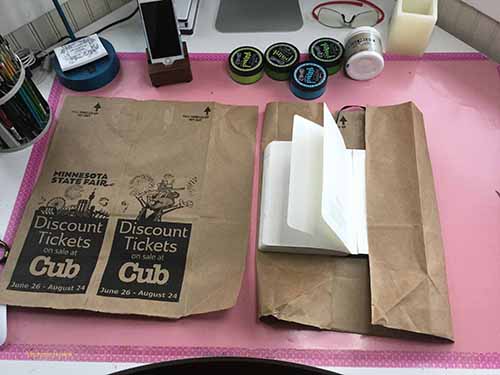 At this point, I had to do a youtube search, so I could remember how to fold it. (it's been awhile – ha!).  Once I got the folding done I took a white pastel pencil and lightly marked where the spine was and which part was the Front cover.  Then I took the cover off the book, and got ready for the fun part – decorating!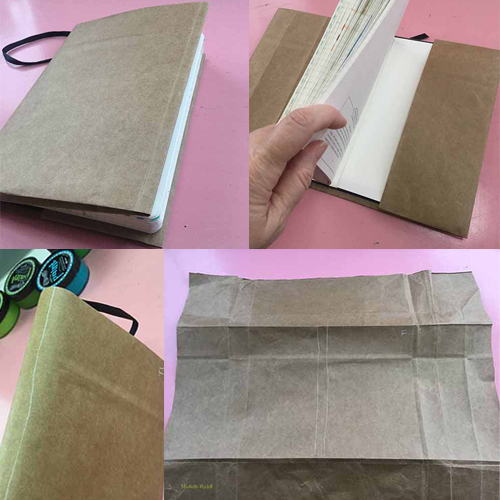 Using a roll of masking tape as a template, I cut a peace sign out of the extra paper, and lightly taped it on the front cover to use as a mask.  Then I started stamping horizontal stripes with the various stamps in the "Marks" set…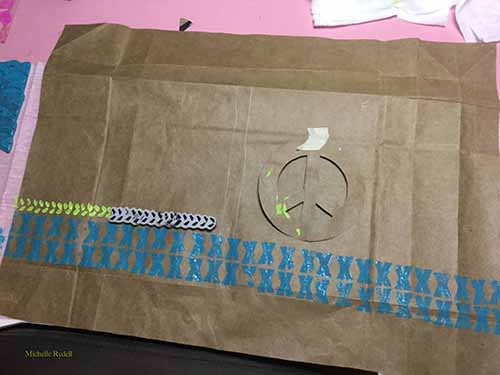 When I got to the peace sign, I stamped right over the top of it…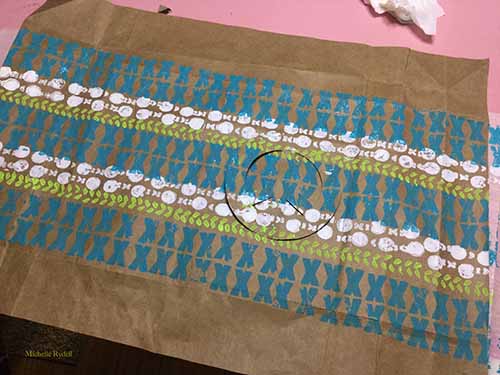 When the stamping was done, I removed the peace sign, and this is what it looked like…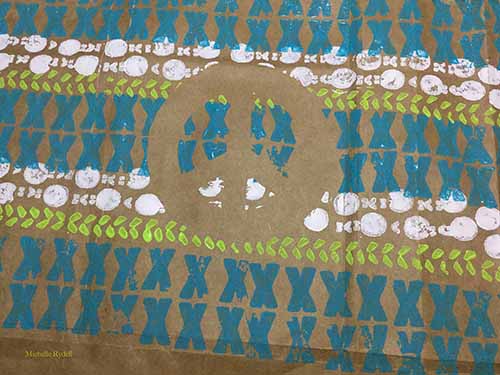 The last step was to put on some finishing touches with a fine point paint marker.  I'm so happy with how it turned out!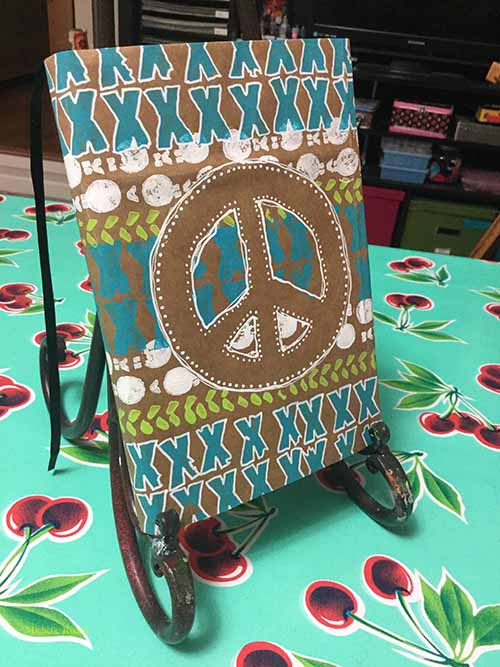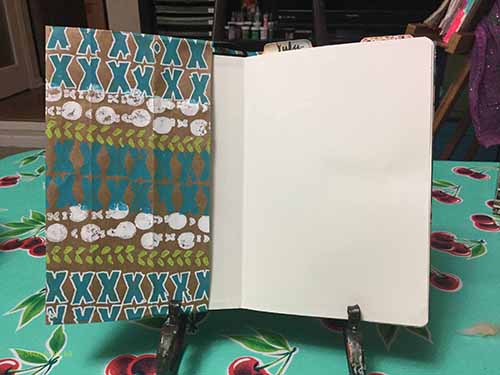 —————————————————————————————————
I love Michelle's book cover – it's such a cool idea that I haven't thought about in a very long time and what a great place to use the stamps to make a field of pattern.
In addition to a brown grocery bag and her Fauxbonichi, Michelle used the supplies listed below (some are affiliate links):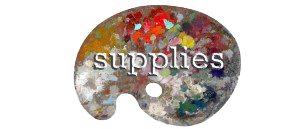 Maybe you will even play along with us -I would love to see how you interpret our monthly themes. Email me how you used my stencils and stamps with the theme and email me an image – I would love to share your projects in my next "n*Spiration From Around the Globe".
See you next Tuesday for another project from the Creative Squad!