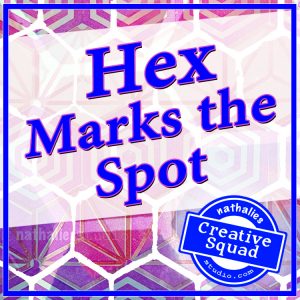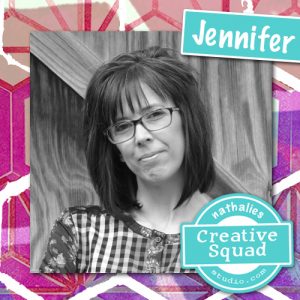 Happy Tuesday folks! It's time for a post from my Creative Squad and today we have Jennifer Gallagher sharing a beautiful art journal page representing her family. She is using the stamps from my Hex Set Large rubber stamp set and this month's theme: Hex Marks the Spot –In the days of pirates and lost treasure, a map would lead you to gold and jewels. Today we treasure all sorts of things – our family, friends, experiences, meaningful objects, accomplishments, etc. Think about what you treasure and how you found your way there.
---
This month we are talking about our treasures. My treasure is my family. It just so happens this week is my wedding anniversary. I decided to create an art journal page that reflects my love of family and how they are my most valued treasures. I have represented my husband and two sons as flowers using Nat's Maze Hex stamp. I hope you enjoy this quick and easy tutorial for a fun and vibrant art journal page.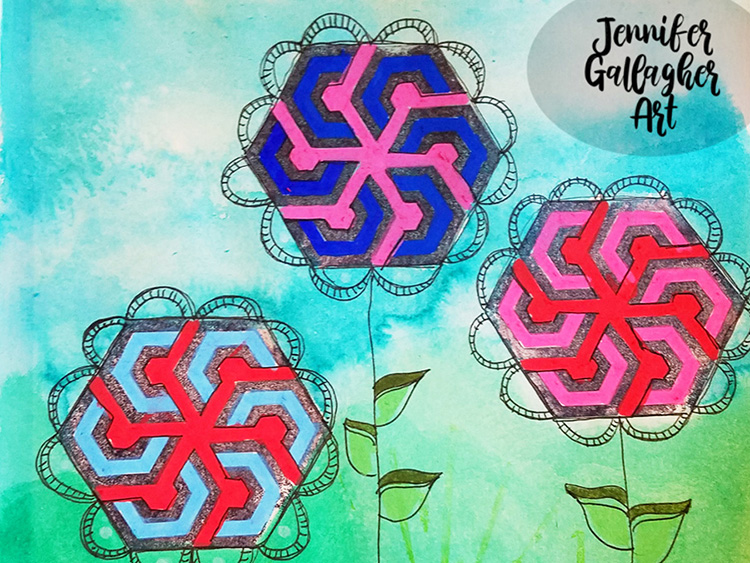 Start by applying a layer of distress stain and spritzing it with water. Move the page around the let the water travel. Dab with a paper towel to create extra interest and texture.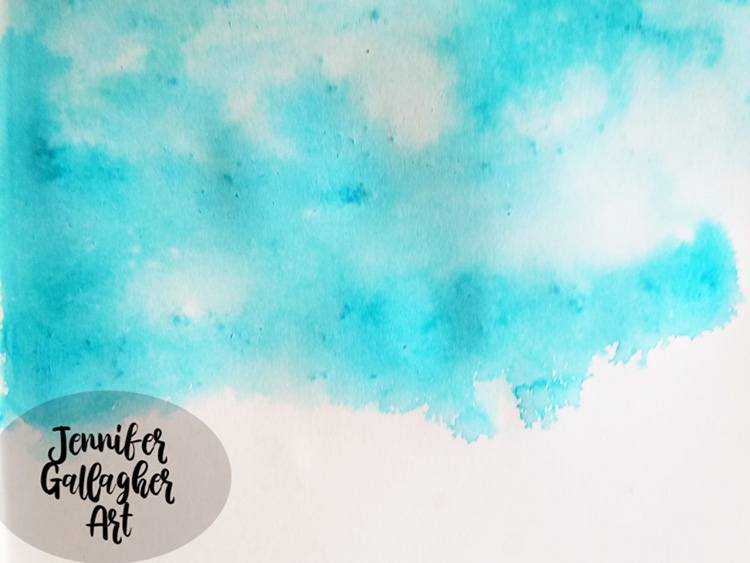 Stamp Nat's Maze Hex stamp with black archival ink. These shapes will become your flowers so place them as your focal points.
Fill in your flowers negative space with posca pen acrylic markers.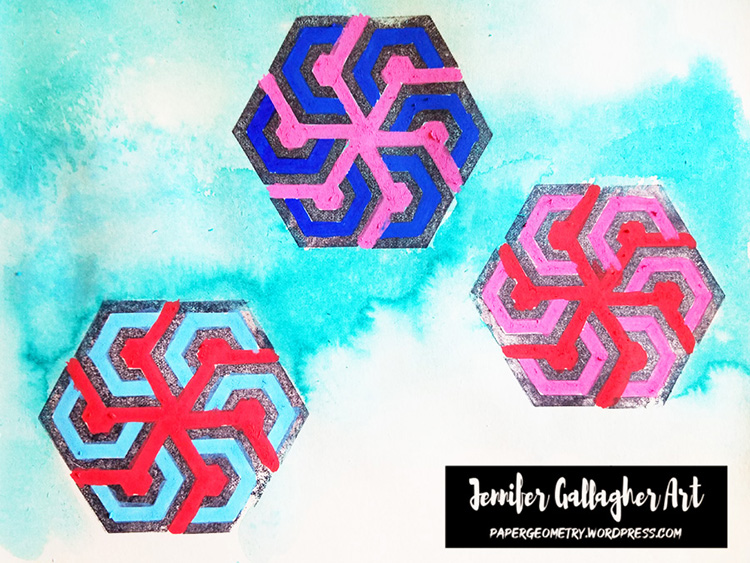 Paint the bottom half of your page with green acrylic paint and a mini blending tool. Once dry, stamp Nat's Beacon Positive stamp in vivid chartreuse archival ink to add blades of grass.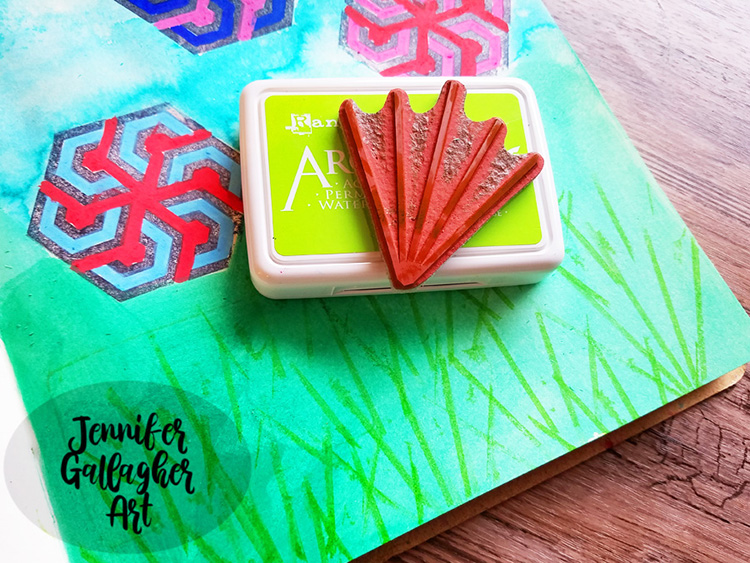 Using a black gelly roll pen, draw in petals around each flower, stems, and leaves. Add as much doodling as you like. Use a distress marker in peeled paint to color in your leaves.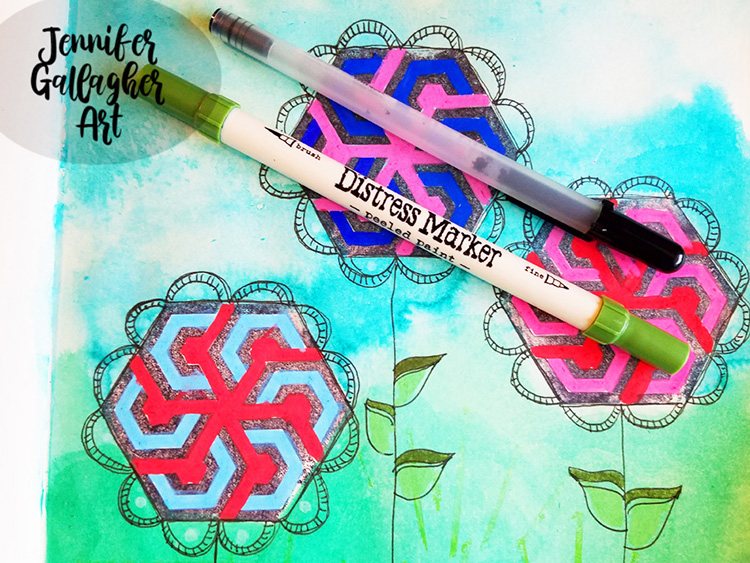 Write in a sentiment that describes what your treasure is. I chose, "Where your treasure is, there your heart will be also."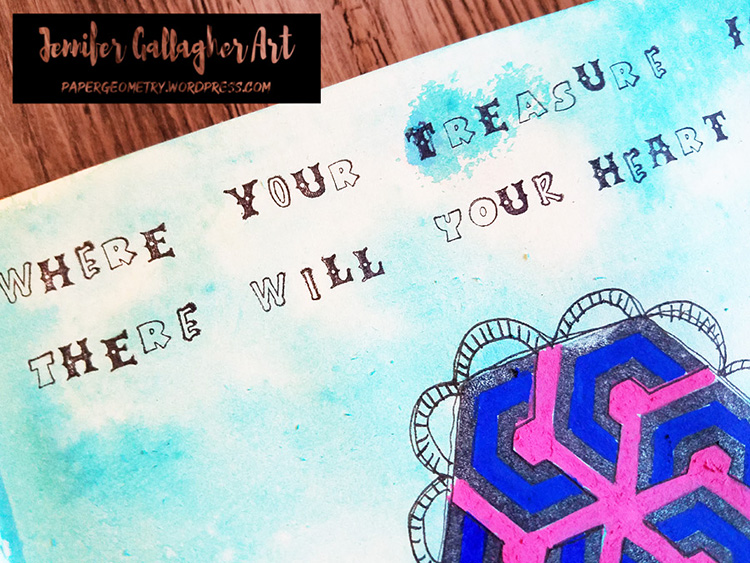 I hope this tutorial has shown you a creative way to use some of Nat's Hex Set Large stamps. The Maze Hex stamp screams flower to me! What about you? What fun ways can you get more out of your n*Studio stamps? Be sure to play along and share your creations with us.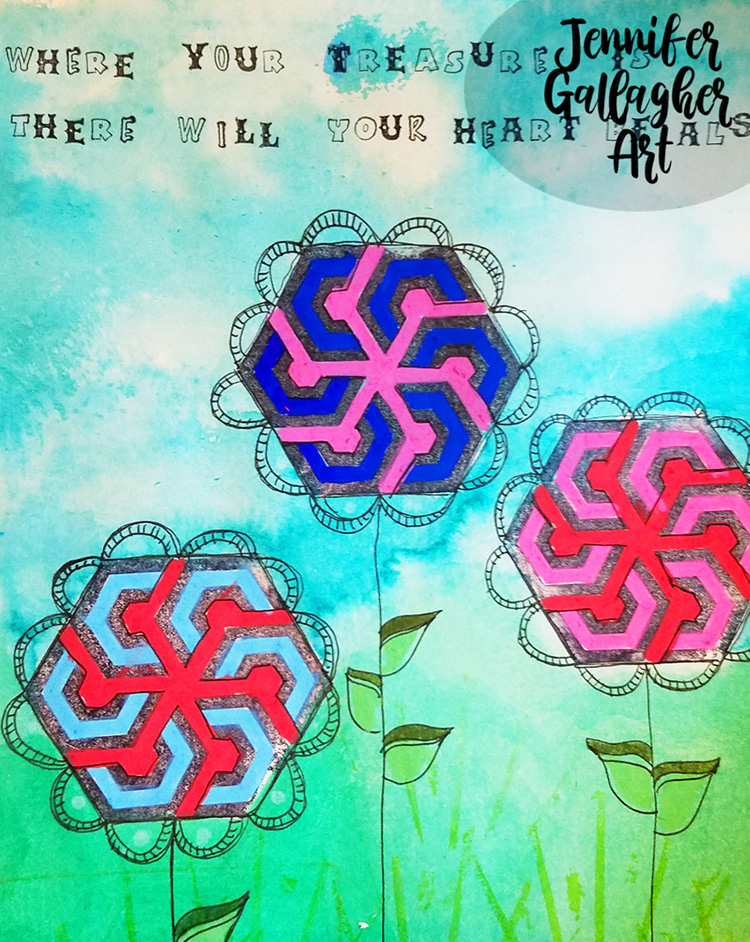 ---
Thank you Jennifer – so cool to see the Maze Hex transformed into flowers! Great idea. You can find all of my rubber stamps in my online shop. In addition to green acrylic paint, here are some of the supplies Jennifer used: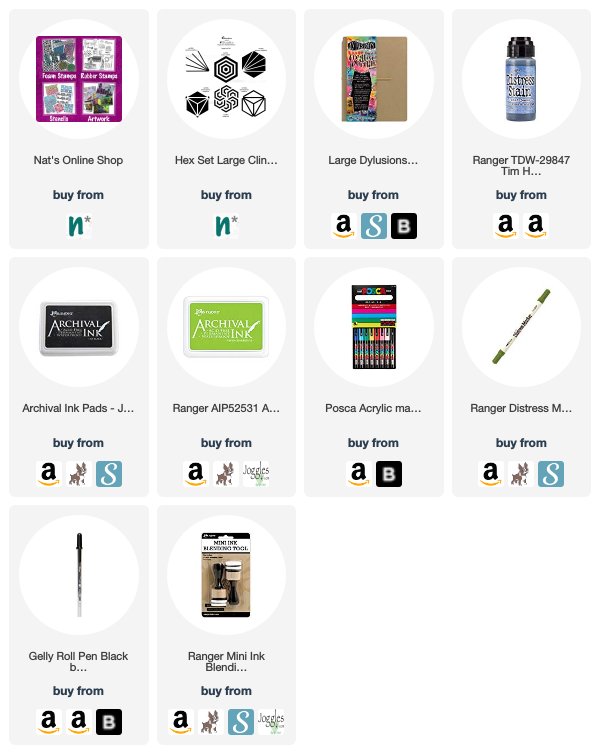 Feel inspired? Working on something yourself that you'd like to share? I love to see how you interpret our monthly themes. Email me how you used my stencils and stamps with the theme and email me an image – I would love to share your projects in my next "n*Spiration From Around the Globe".