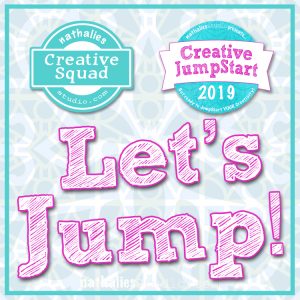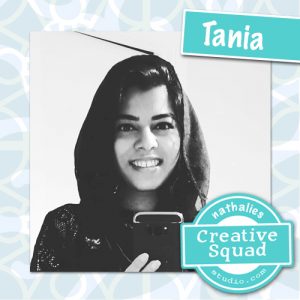 Happy New Year from the Creative Squad! This month we have a special edition of projects from the team as they are playing along with the Creative JumpStart workshop that just kicked off yesterday! Here is Tania Ahmed with a gorgeous canvas using my Van Vorst stencil and the theme: Let's Jump! – The Creative Squad is joining the fun of Creative JumpStart 2019 this month. They're creating objects for the home, inspired by the CJS19 theme My Home is My Castle.
---
Hi Everyone!
The theme for this month is the same as Creative Jumpstart: My home is My Castle, and we were challenged to create a mixed media home decor piece. I am really into creating canvases these days, so when I found out that the product focus for this month was for us to use stencils, I knew this was my chance! I got busy and made a highly texturized mixed media canvas and I have made a video with a voice over how I made it.
My inspiration was rusty, copper patina, textured and worn surfaces. I really love how materials (especially metal) age and oxidise over time and I wanted to try and emulate that or at least take inspiration from the effect.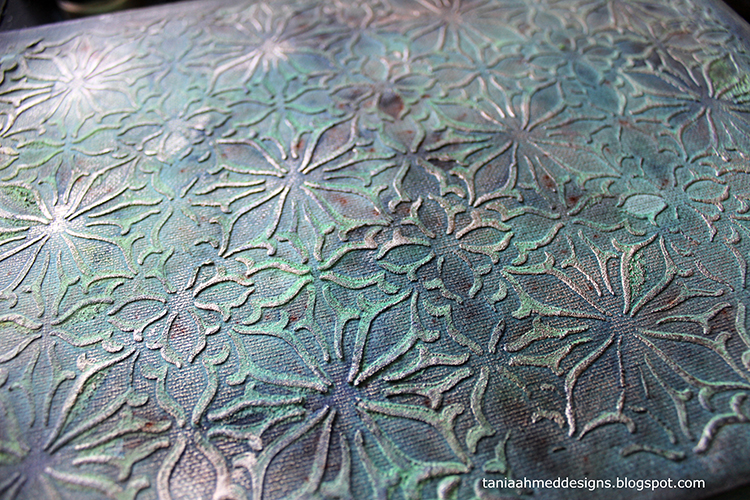 I used moulding paste by Golden and Brusho pigment inks, along with different pencils and mediums to add shading and highlights. I used it with one of Nat's Stencils that I have been itching to use called Van Vorst which is a very detailed stencil which actually reminds me of hand hammered metal work plates.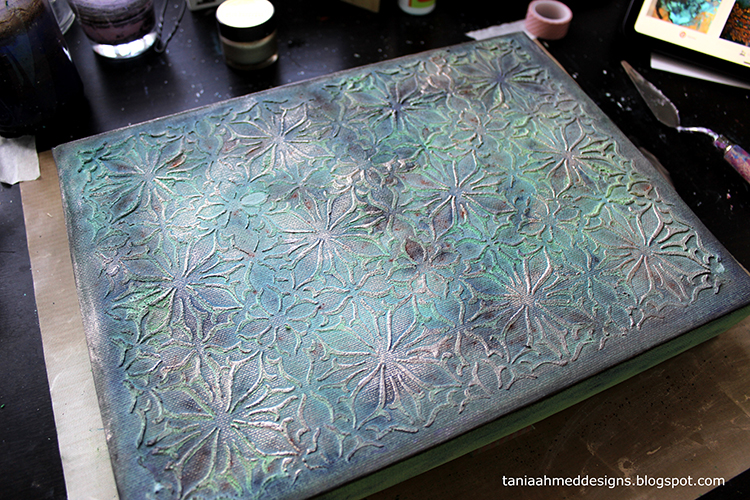 I hope you enjoyed my video and are taking part in Creative Jumpstart! Thank you so much for dropping by and I hope you are having a great start to the New Year!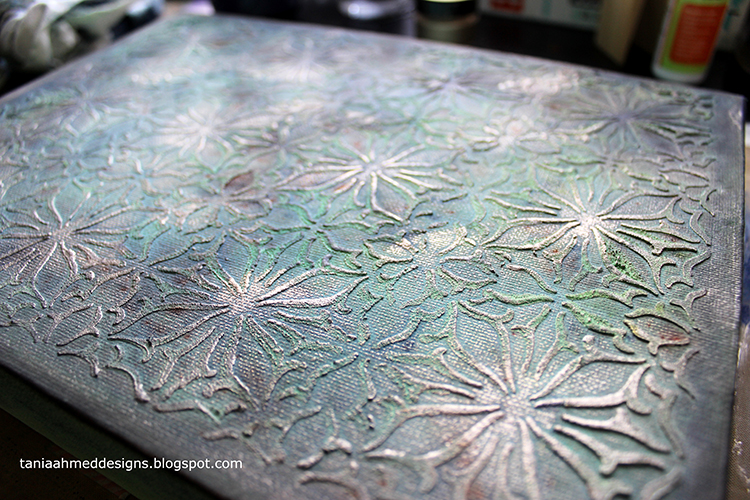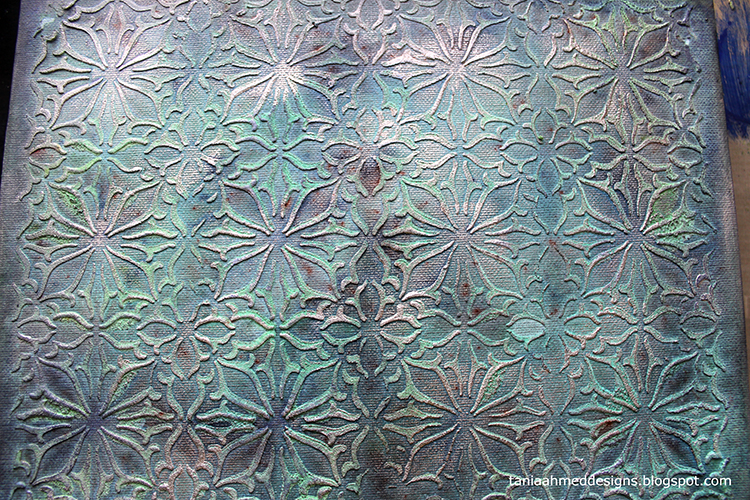 ---
Thank you Tania – such a beautiful surface!!! You can find all my Stencils in my Online Shop. Here are some of the other supplies that Tania used: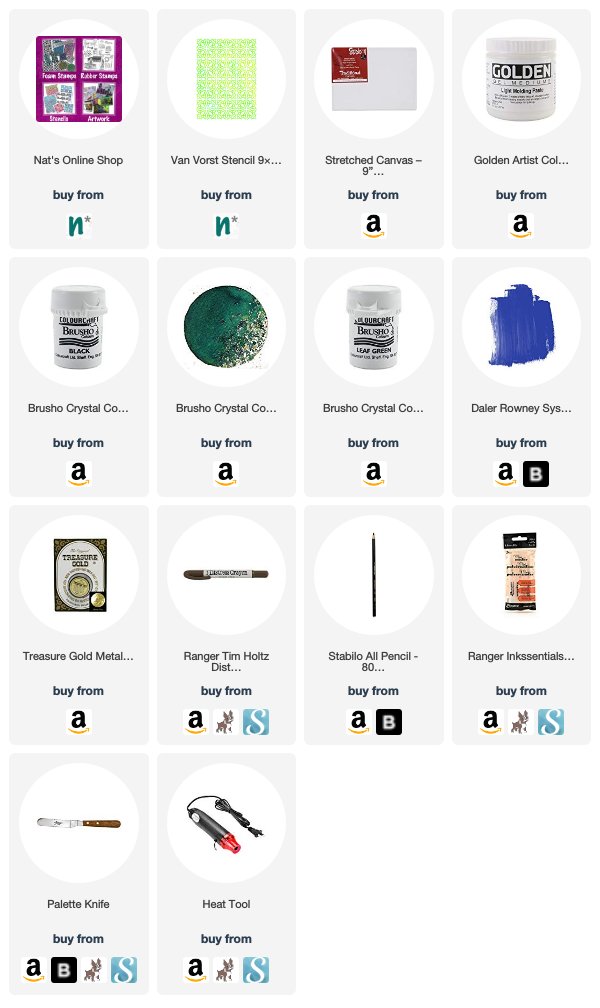 Feel inspired? Working on something yourself that you'd like to share?  I love to see how you interpret our monthly themes. Email me how you used my stencils and stamps with the theme and email me an image – I would love to share your projects in my next  "n*Spiration From Around the Globe".