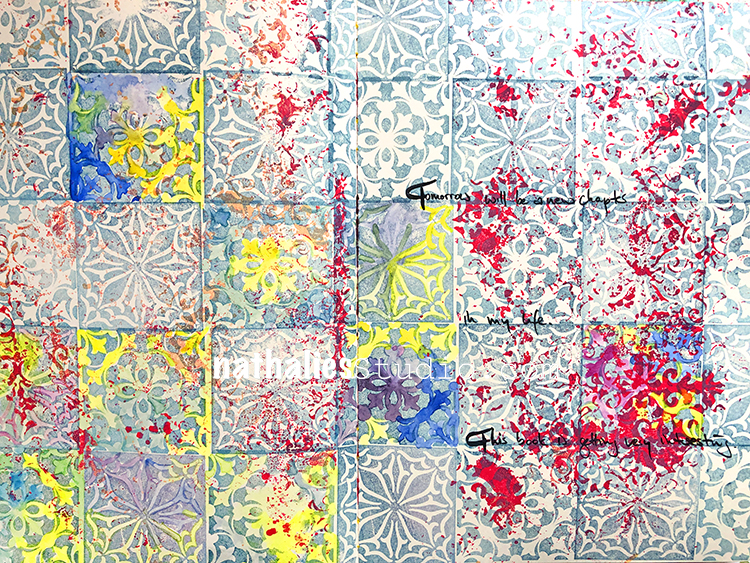 "Tomorrow will be a new chapter in my life. This book is getting very interesting."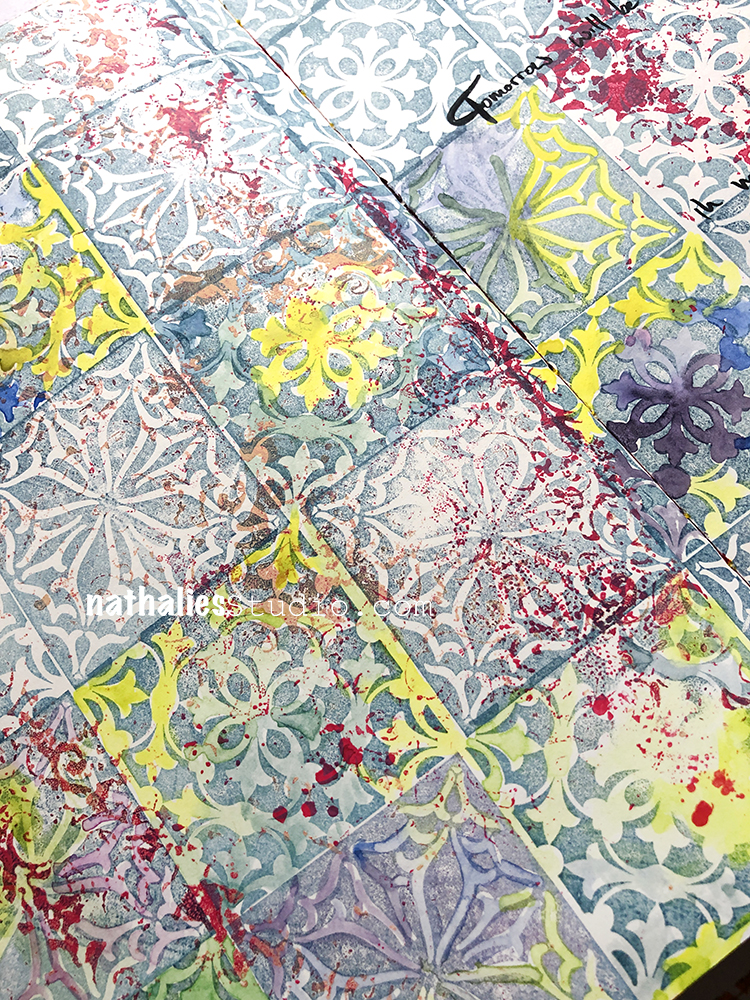 For the background I used the Van Vorst and Versailles rubber stamps from my Floral Tile Large set. Then I went back in with water color to bring out certain areas of the pattern.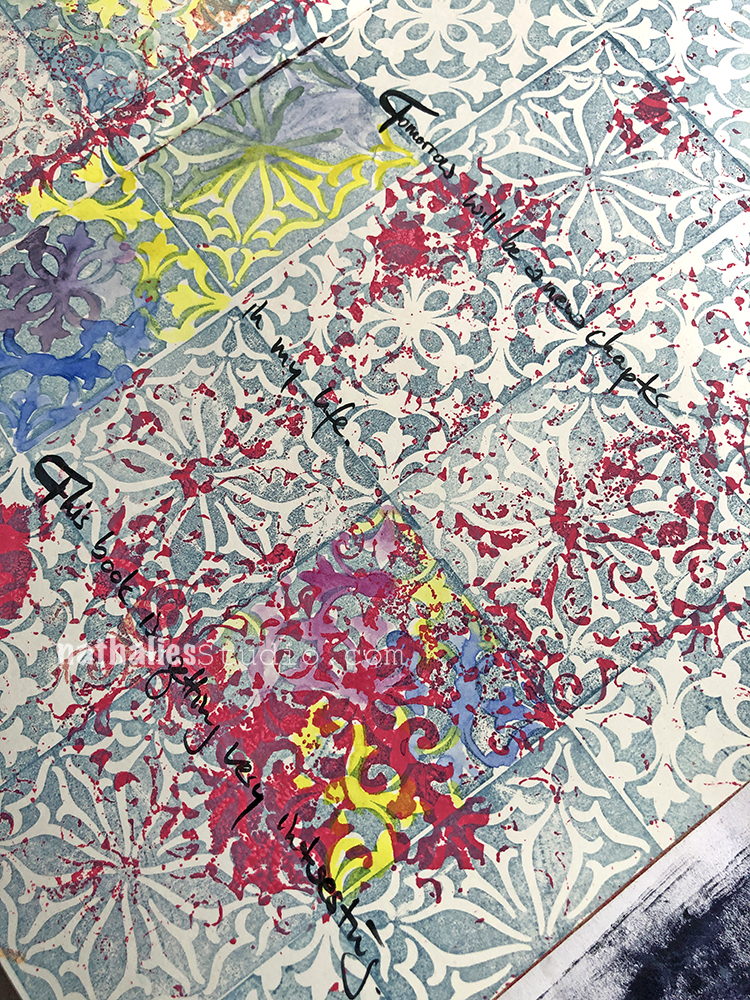 The red was spray paint that I had on a stencil and cleaned off on the page before getting started. I loved the little snippets of the paint as random marks.
Here are some of the supplies that I used: