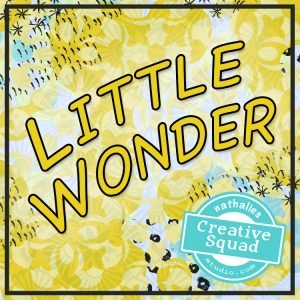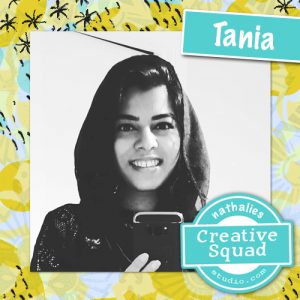 Hello from the Creative Squad and our last post from the amazingly talented Tania Ahmed who will be leaving us next month but who was a joy to have on the squad for her time here. You will be missed Tania! For her final post she presents a tiny little treasure that she's made using my Large Circle Jumble rubber stamps and my Van Vorst stencil. This month's theme is: Little Wonder – We're thinking small this month and focusing in on a tiny scale, exploring the delicate details, and creating something that is petite and precious.
---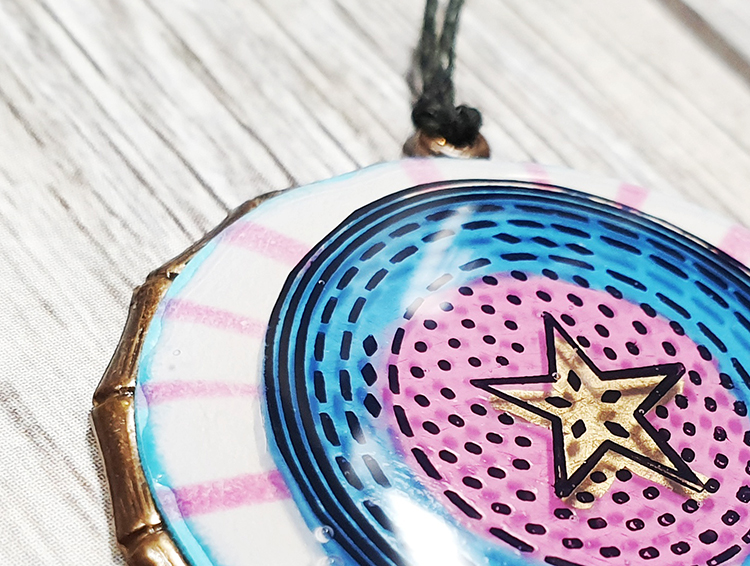 When working on things on a tiny scale, I always think of Shrink Film which is fun to work with. I'm always fascinated by how much a design shrinks!
I wanted to create a fun mixed media pendant and once I had shrunk and decorated my embellishment, I adhered it to a stencilled design on a pendant that I had been saving *cough hoarding cough * and covered it all with Glossy Accents! This makes me now wish I had some resin in my stash, which could turn into a project for another day ?
Here's a video of how I made my project:
This will be my last post on Nat's Creative Squad … A very special thank you to Nat and Kim for all your support and for giving me a chance to join the very amazing Creative Squad and using Nat's fabulous products! It has been a blast and I will cherish this time. Thank you all so very much ♥️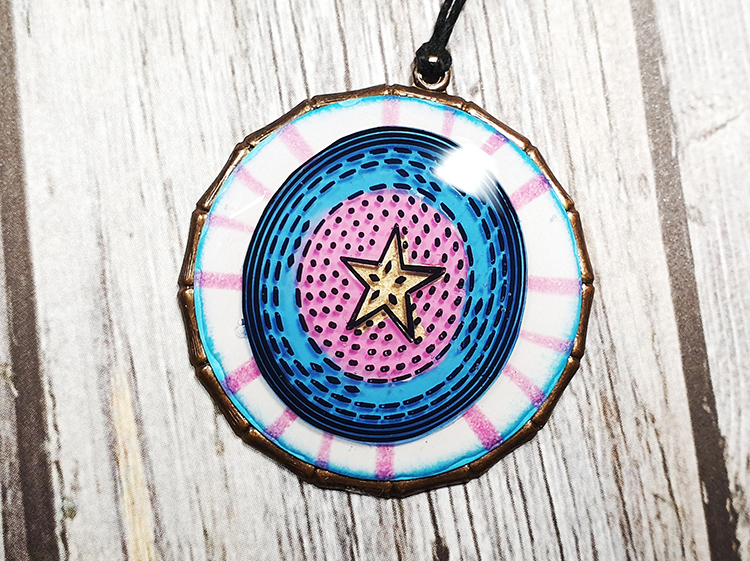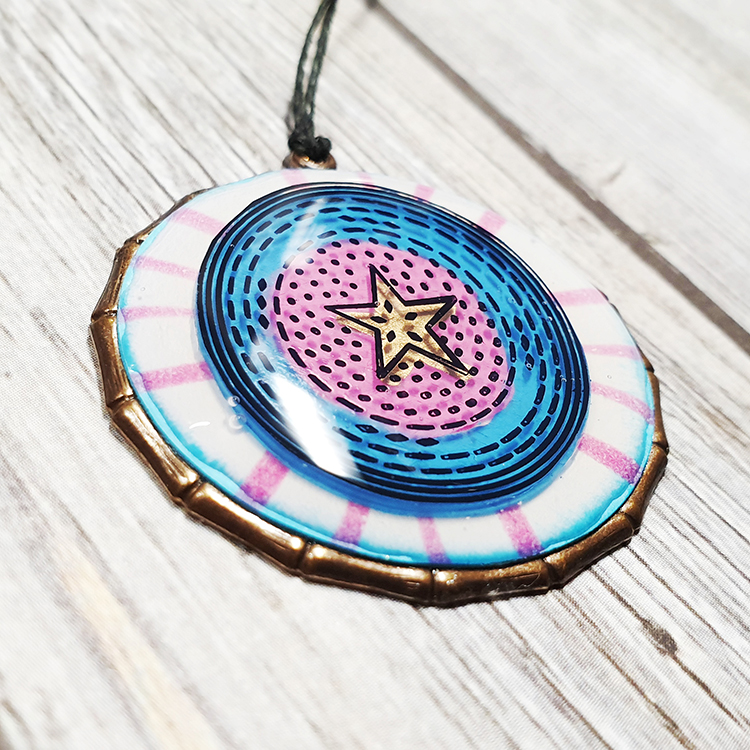 ---
Thank YOU Tania! It has been such fun to see how your creativity transforms the monthly themes into gorgeous and unique projects. We have loved getting to know you and your stunning artistic talent!
If you'd like to try your hand at making a pendant like Tania's, you can find all my Rubber Stamps and Stencils in my Online Shop and here are some of the other products she used: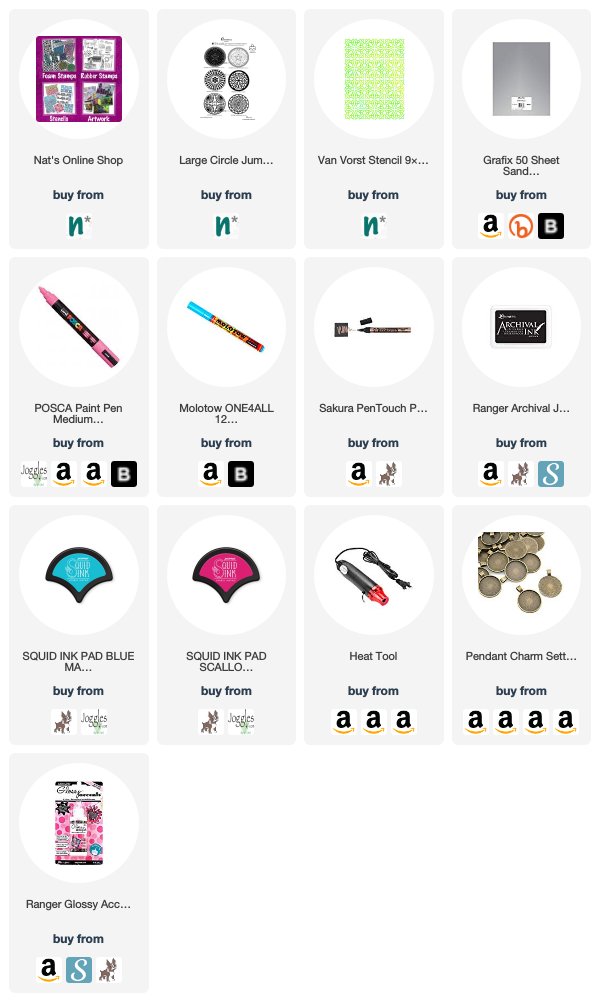 Feel inspired? Working on something yourself that you'd like to share?  I love to see how you interpret our monthly themes. Email me how you used my stencils and stamps with the theme and email me an image – I would love to share your projects in my next  "n*Spiration From Around the Globe".