How well do you know our Creative Squad? Each week one of our talented design team members shares a project with us and we have come to know and love each of their individual artistic styles. BUT we realized that maybe we could learn a bit more about what makes each of these lovely artists tick. So, we decided to do a quick interview with each. Read on and stay tuned for a new interview each month :)
---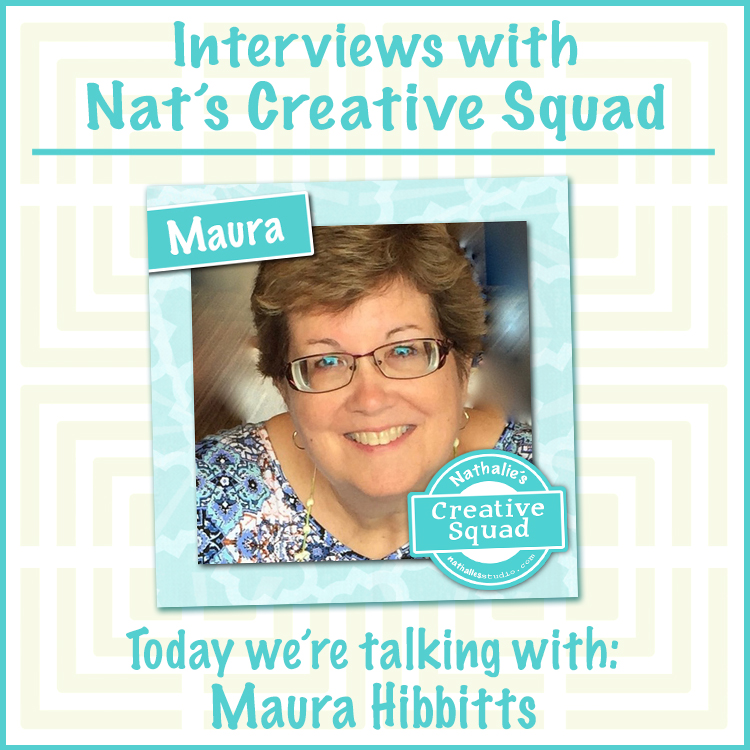 First up is Maura Hibbitts – she has been on the Creative Squad since 2018 and comes to us from beautiful Upstate New York, where she is inspired by the surrounding nature and her love of supplies.
1. How old were you when you first started making art? What is an early artmaking memory?
Hello creative friends, I'm Maura Hibbitts. As far back as my memory goes, I can remember being a creative kid. I can picture myself sitting under a tree in our back yard, coloring in a bunny. If I wasn't doing that, I was gathering twigs and leaves and making nature sculptures, or sketching.
2. If you are an art journaler, when did you start your first art journal?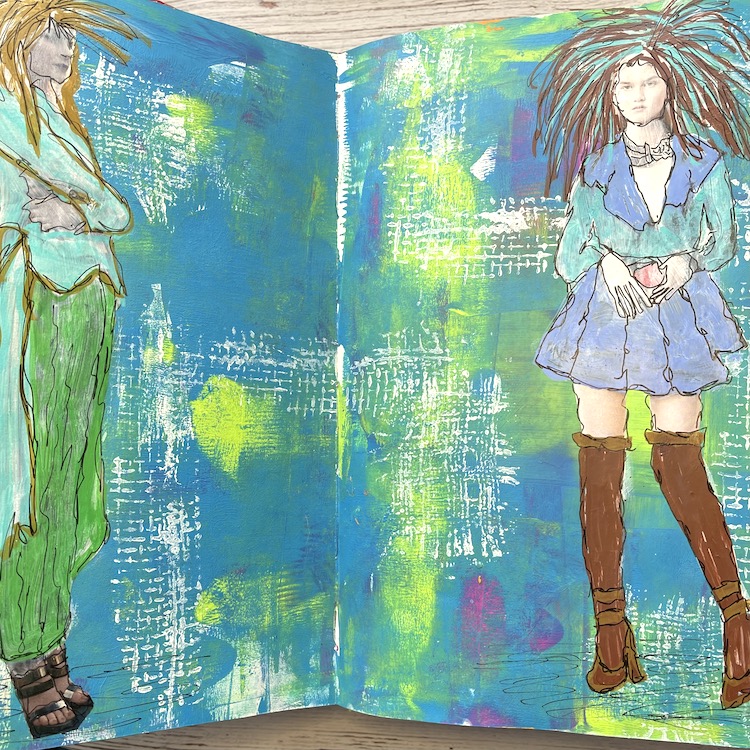 I began art journaling about 10 years ago, and haven't stopped. The "fashion plate" pages are from a class I took with Nathalie years ago, and it was the first time I used acrylic paint. Well, she opened a new world for me! The other page is a hybrid scrapbook/art journal page of my dog, Jasper.
3. What is one technique you just rediscovered or learned that you are now using all the time again?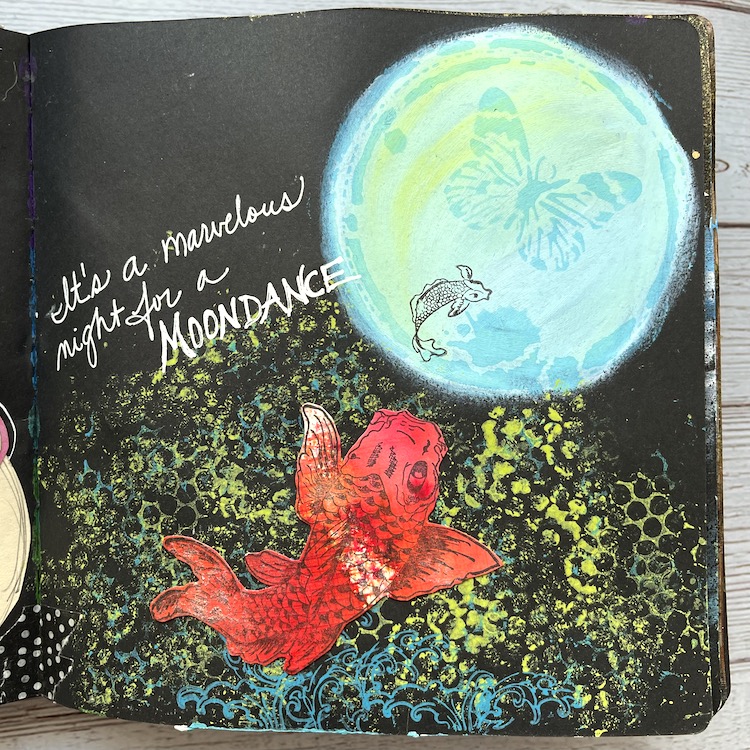 A technique I love to use is embellishing my own handwriting, and going hand in hand with that is telling stories through my art. It's not really a new technique for me, but tried and true.
4. Describe your artistic style in 3 words.
Eclectic, Colorful, and Steampunk
5. What are some of the biggest influences on your art?
My art is definitely influenced by the many wonderful artists I have taken classes with over the years, my husband who is an artist, the natural world, and books I read.
6. Favorite color 5 years ago? Favorite color now?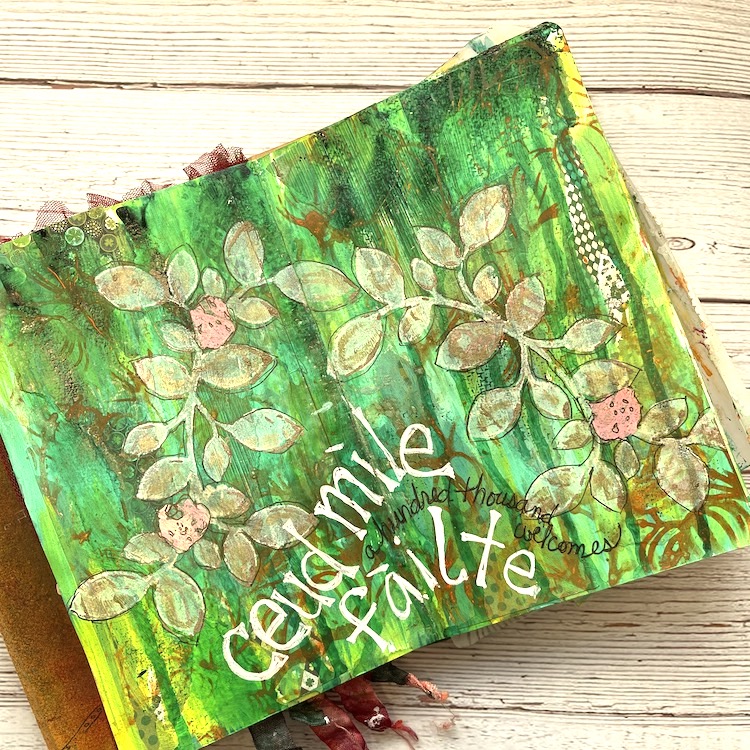 My favorite color five years ago is the same as today, and has not changed through my life – it's green, in its many glorious versions. It makes me think of spring and growth, and Ireland.
7. Show us where you create.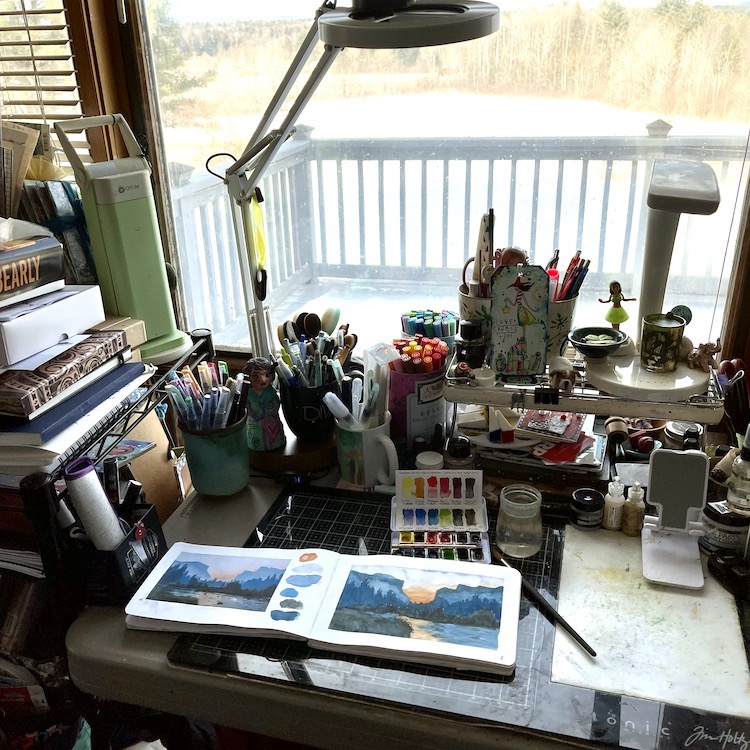 I create in a space I've commandeered in the living room, that looks out towards the mountains. I love my view, but don't have a quiet space (headphones and music come in handy). I'm sharing my desk area, because the rest is a mess! When the weather is good, I love to work out on our deck.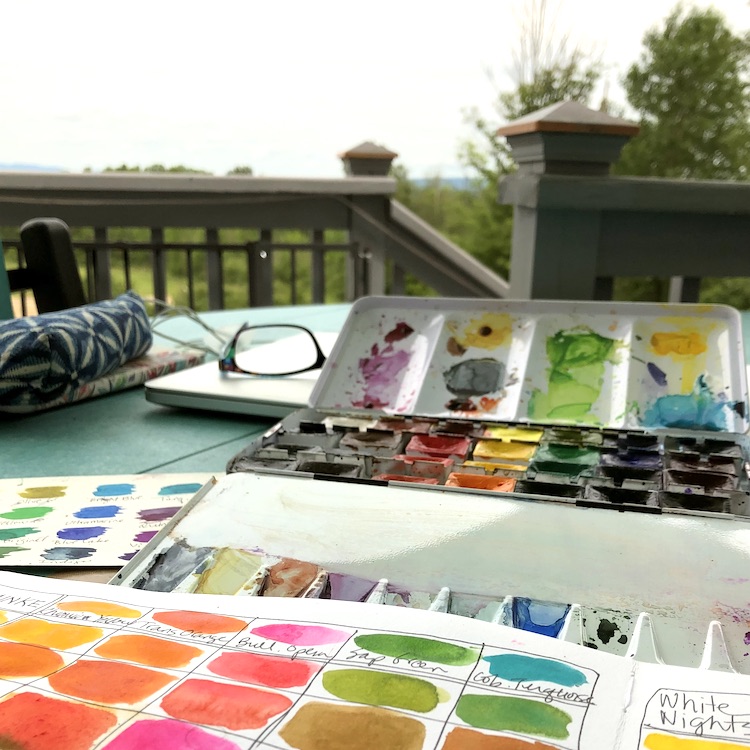 8. What are your 3 favorite Creative Squad projects that you've created?
My 3 favorite Creative Squad projects are Kokopelli, Creating Connections and Wild and Free: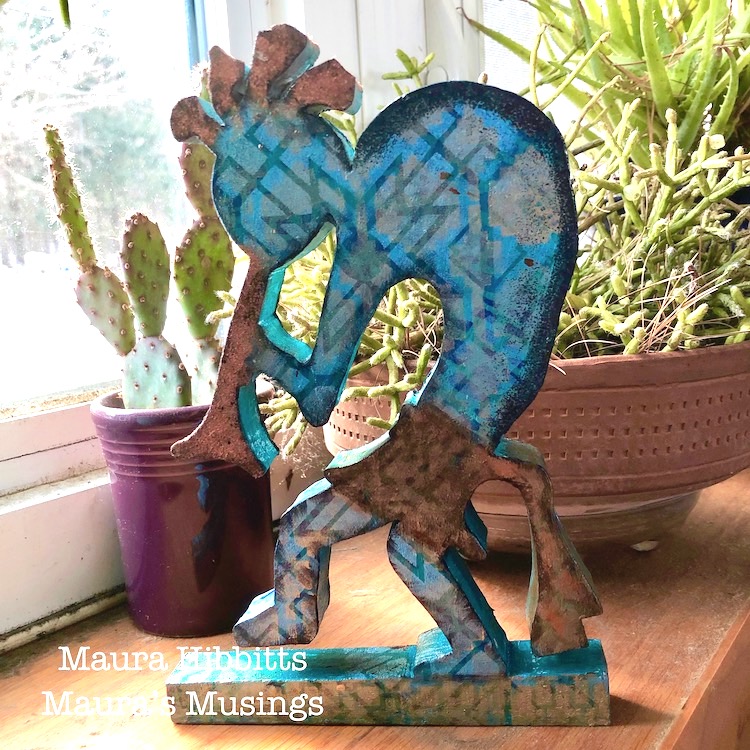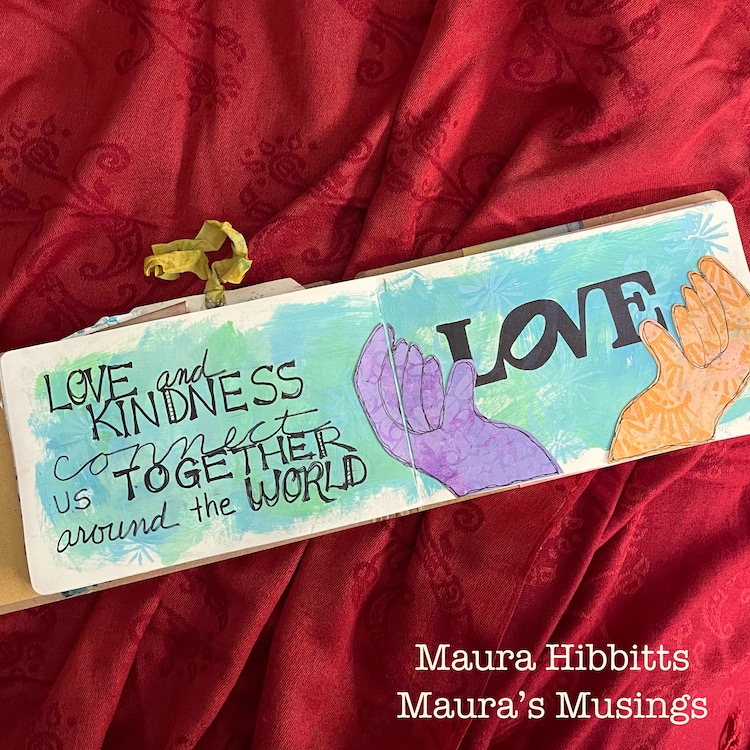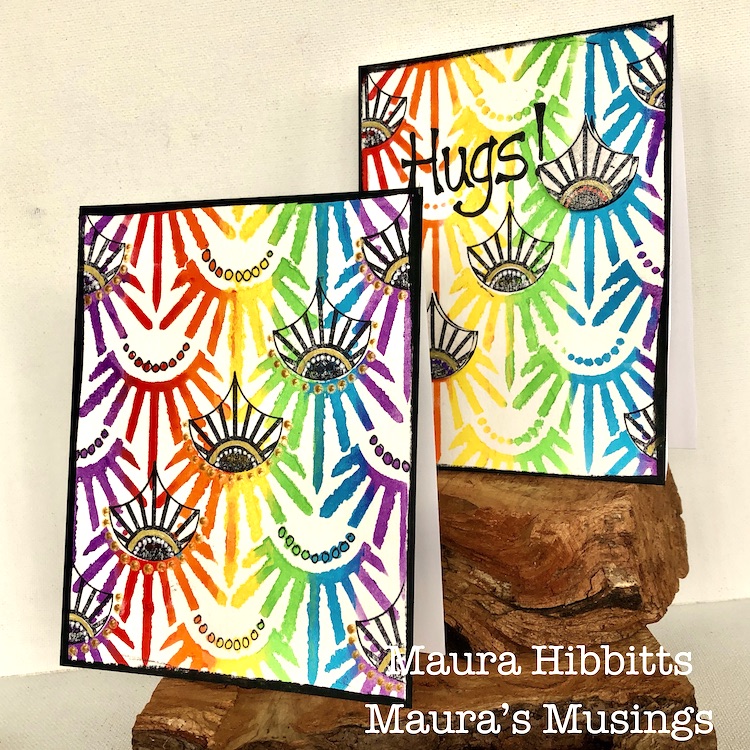 9. Describe the perfect artistic day for you.
My perfect artistic day is when I have the house to myself and no distractions! I'd work from mid morning into the afternoon, then maybe remember lunch. I'd have paints, inks, stamps, stencils and whatever I'm working with scattered across my table as I work through my inspiration. I would just play!
---
Thank you Maura!
Learn more about all our Creative Squad artists here on our website and on the Creative Squad Instagram page.