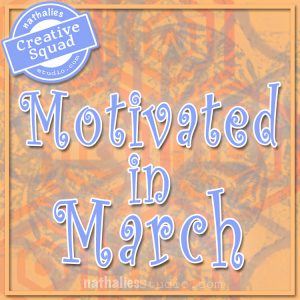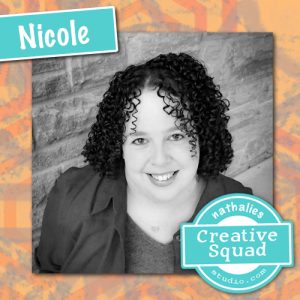 Hello from my Creative Squad! Today we have a stunning art journal page from Nicole Watson to help motivate you to create and maybe even in life :) Nicole is using my Broadway Fan Pos Neg set, my Solid Hex Large rubber stamp, and this month's theme: Motivated in March – What keeps you motivated to create? Is it a certain material? Your favorite colors that you can't get enough of? Maybe you get motivated when you see artwork in a museum or out and about? Share with us your creative motivation and then create something inspired by it.
---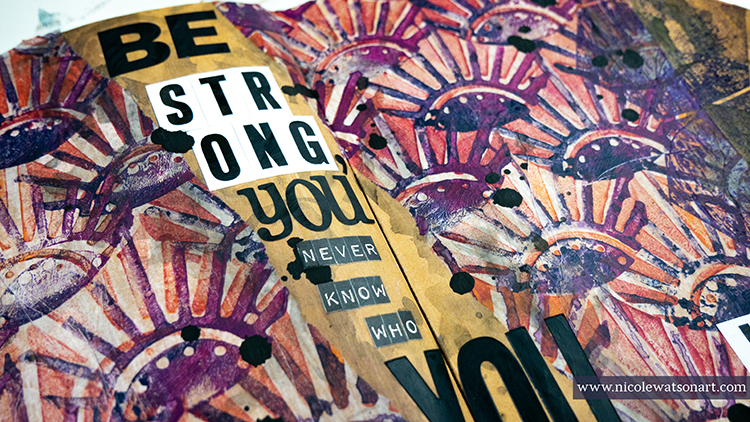 There are several things that motivate me to create. This list includes color palettes, new supplies, a visit to the museum, a random photo or advertisement, an Instagram hashtag challenge such as the hundred-day project, or a design team prompt like this one. One of my favorite parts about majoring in art were the assignments or challenges to solve with my supplies and creativity. However, lately, one of my biggest motivations is YOU! Comments on my tutorials or other social media posts mean the world to me. I absolutely love inspiring other people to create and sharing tips and tricks along the way.
Recently, I received a beautiful message from someone thanking me for my inspiration. Through a random search after purchasing an art journal, she found my tutorials during her cancer fight. She used her art journal as a way to cope and understand her story. This beautiful lady was not expected to make it through her fight, but she did. This page is for her, as she has also inspired me.
"Be strong, you never know who you are inspiring."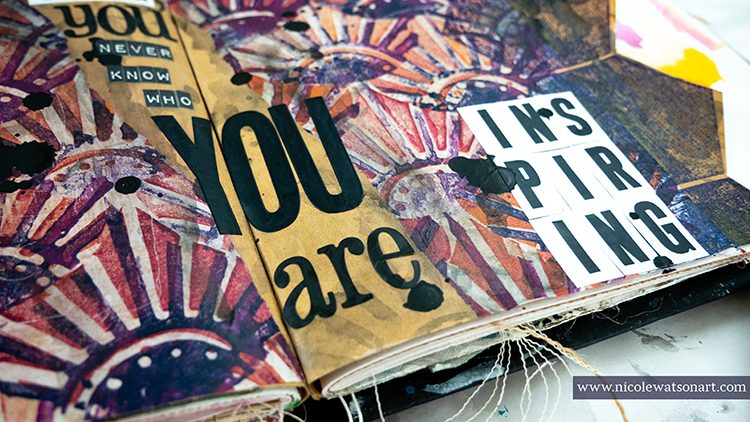 When I ran across this quote on Pinterest, I knew I wanted to use it on a simple journal page to showcase the message and as a reminder to myself to be strong, even in my own weaknesses.
So, I grabbed some deli paper that I had previously stamped with Nat's Broadway Fan Positive Negative ArtFoamies. I loved how it had turned out, and was waiting for the perfect occasion! I simply stamped the negative stamp first all over the deli paper in a mixture of warm colors plus a little umber to tone them down and then stamped the positive image with a mixture of navy and eggplant. I wanted a variation in the colors throughout the paper.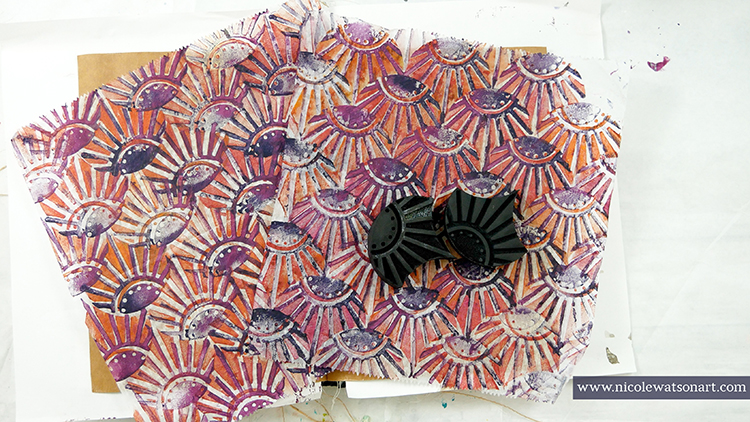 Here's a quick video of how I stamped with the ArtFoamies on deli paper:
I thought this paper would look amazing on the kraft paper, so I spread clear gesso over the kraft paper spread in my art journal and then ripped the deli paper in half and adhered it to the page with matte medium. I left a gap between the two sides for my quote and also a large space on the right side.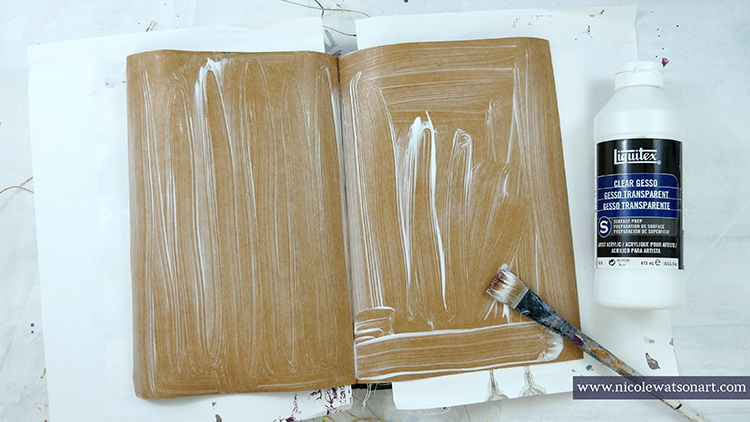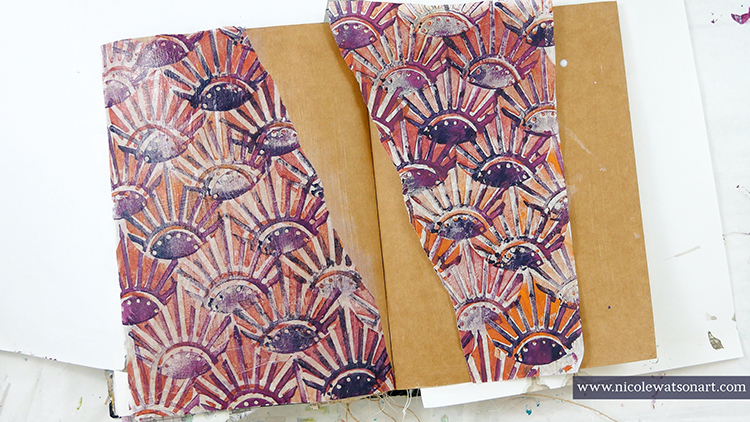 Wanting to add more interest and another graphic element, I grabbed Nat's Solid Hex Large stamp and stamped the right side with cobalt archival ink. My first thought was to then cut around those hexagons, but I experimented with stamping another line of hexagons with deep purple ink. Then I stamped the same navy hexagons over to the left side.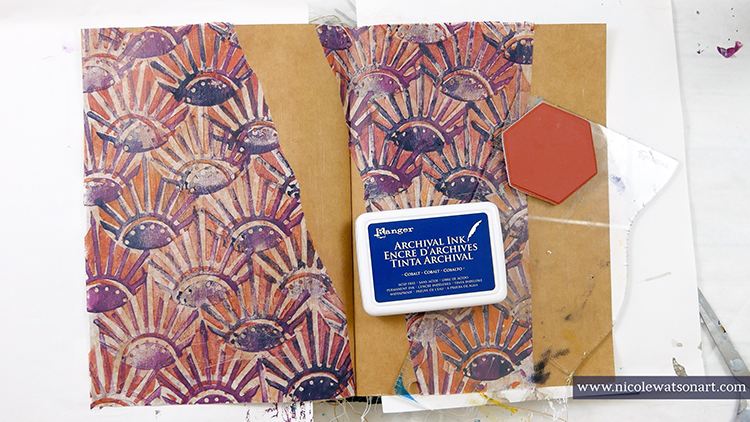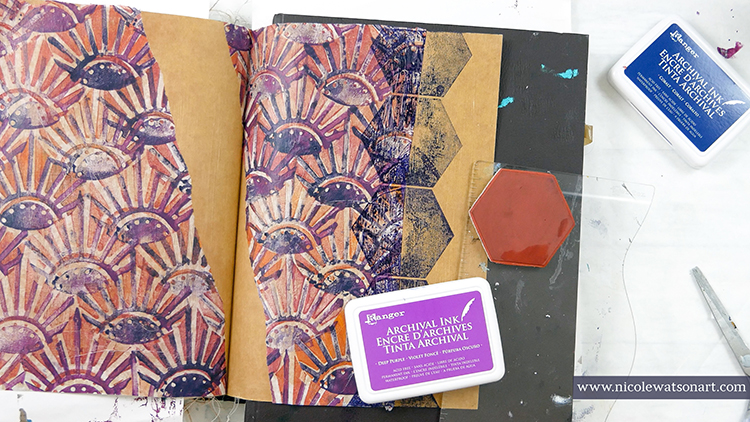 The pages seemed a little flat to me, so I grabbed my stabilo all pencil and created a puddle. (Scribble the stabilo on a piece of palette paper and activate it with water.) I used this as watercolor paint and spread it around the page on the stamped hexagons for shadowing and on the torn edges. Then, I stamped the ArtFoamie into the puddle and stamped some shadowed Broadway fans in the gap and over the hexagons.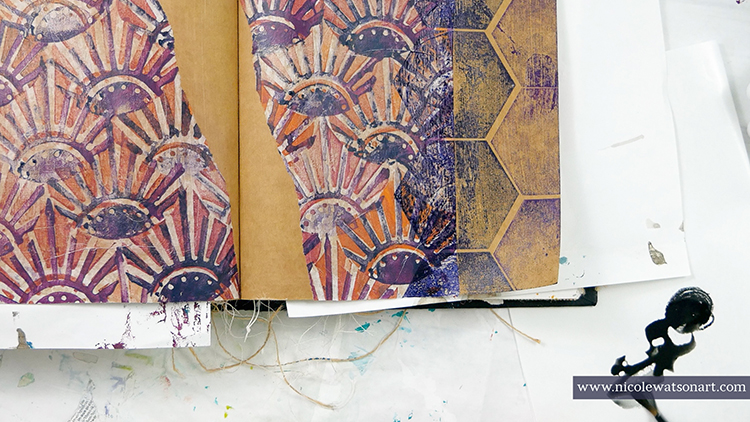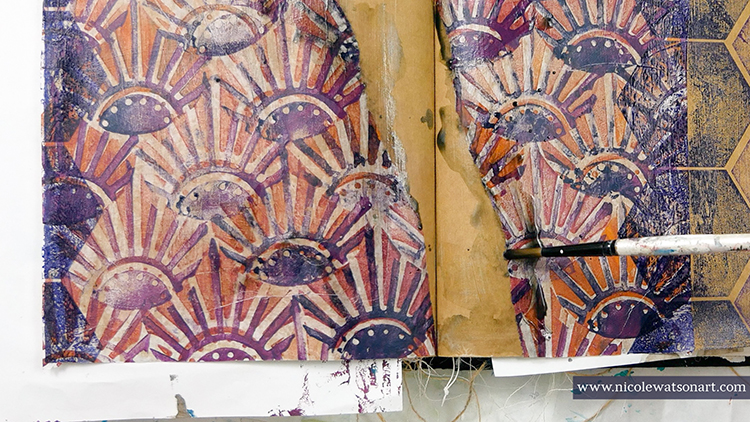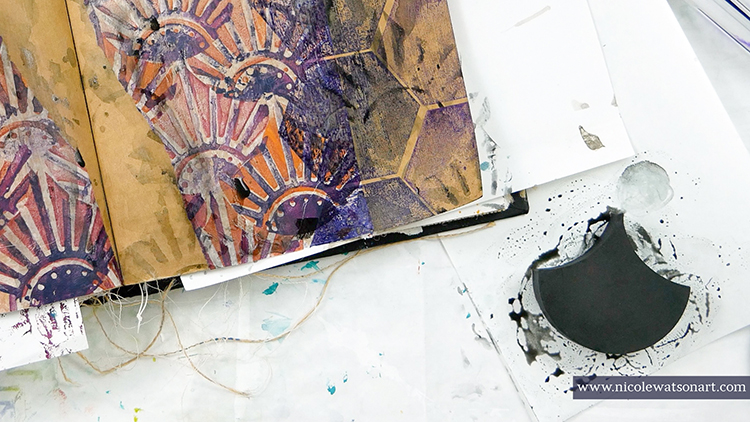 Looking at my pages for several minutes, I decided to go back to my original idea and cut the purple hexagons off the page! I'm so glad I experimented first, because then I had this awesome line or purple hexagons to adhere to the left side! I stuck it down with one strip from a tape runner, because I liked the dimension created from not sticking it down all the way to the page.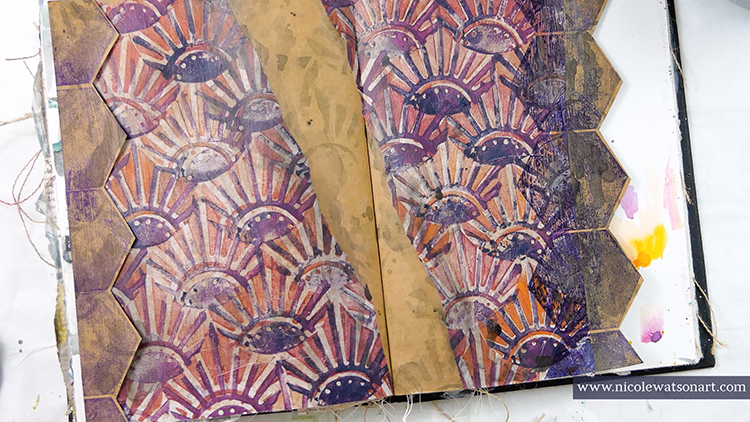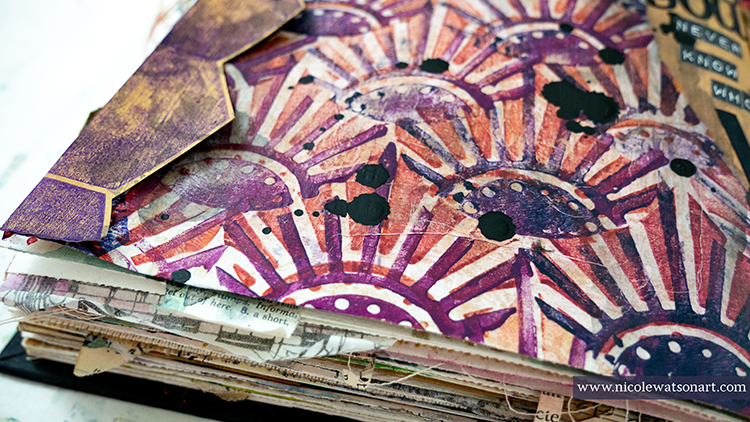 Finally, it was time to add the quote. I grabbed a bunch of different black and white stickers to spell out the quote and then went over them with matte medium to make sure they would stick. I felt the page needed one more element to tie in the black, so I grabbed my Bombay India ink for a few ink drops.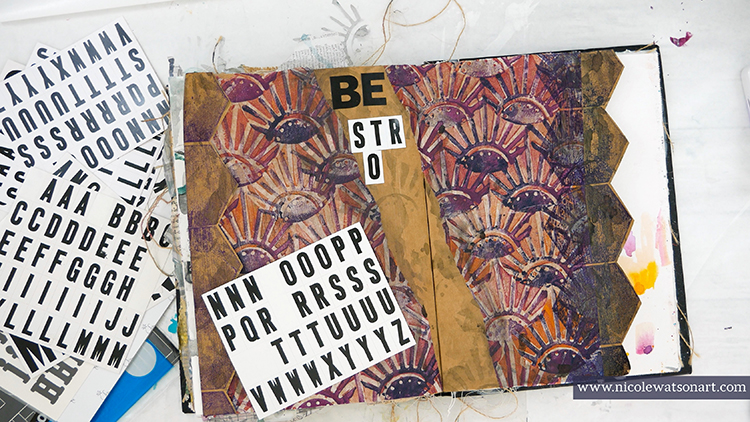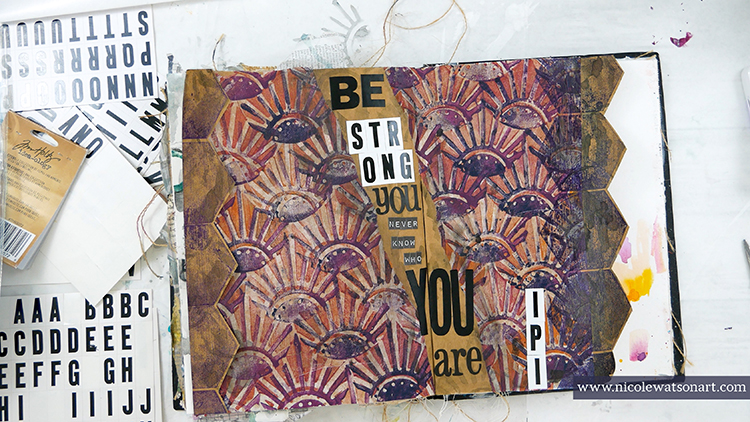 The perfect reminder in the middle of my art journal to motivate me. It is truly a gift and a huge motivation to inspire you. I've often heard it say that art heals, and I sincerely believe it's one amazing tool we have to care for our body, mind, and spirit.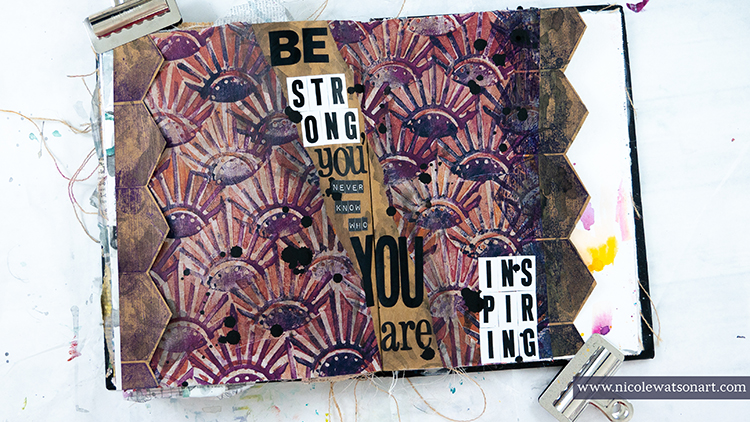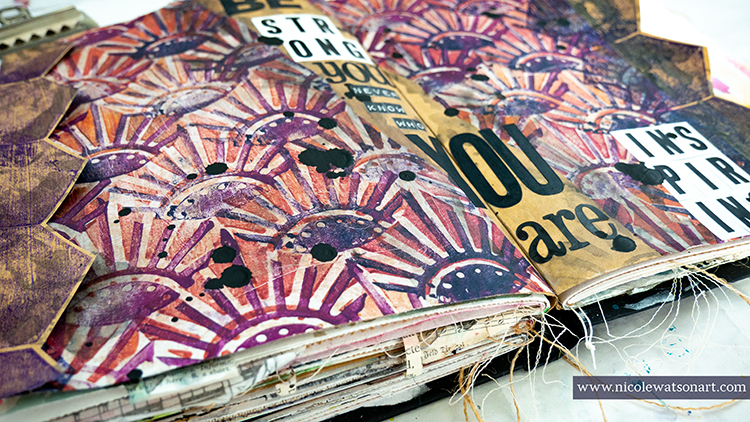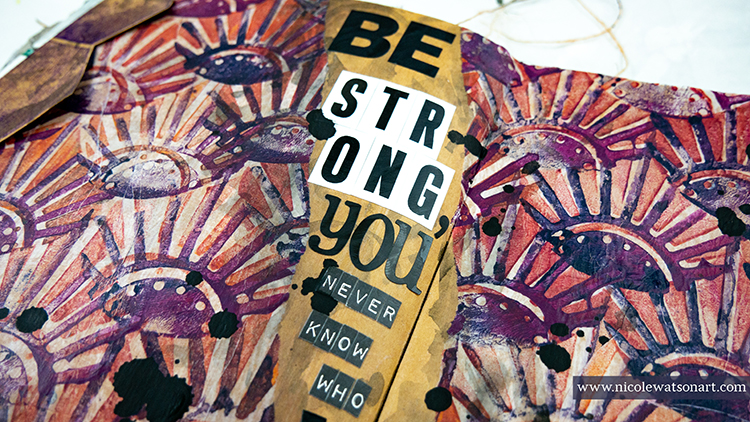 ---
Thank you Nicole and what a touching story about the power that art can have in our lives!
Want to give Nicole's project a try? You can find all my Foam Stamps and Rubber Stamps in my Online Shop and here are some of the other supplies Nicole used: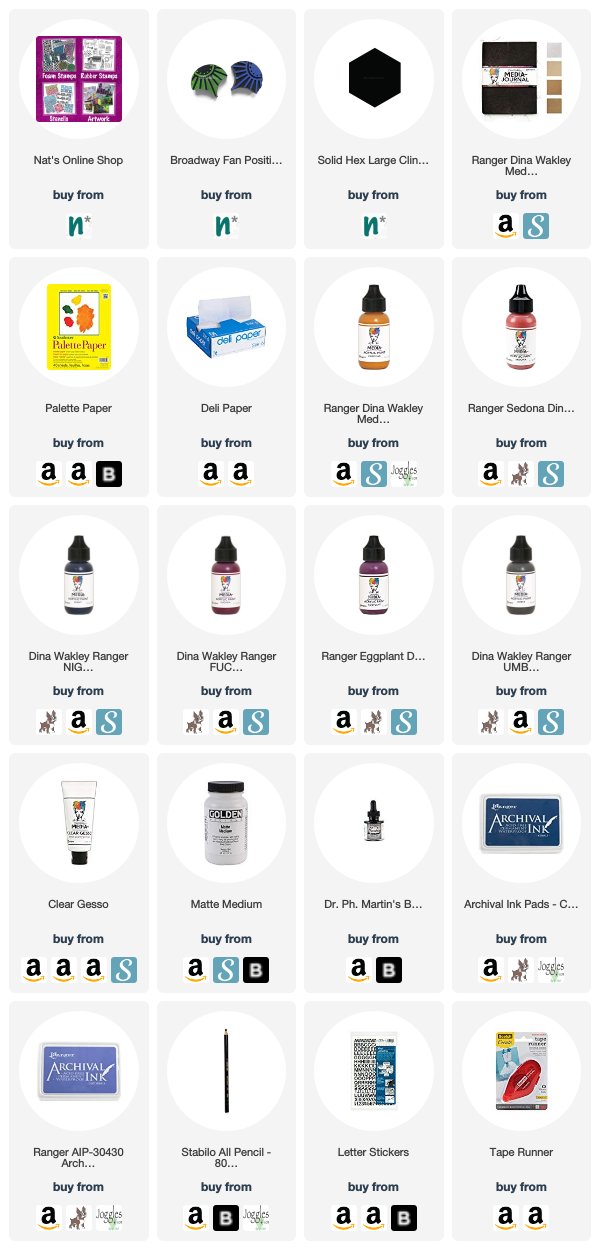 Feel inspired? Working on something yourself that you'd like to share?  I love to see how you interpret our monthly themes. Email me how you used my stencils and stamps with the theme and email me an image – I would love to share your projects in my next  "n*Spiration From Around the Globe".