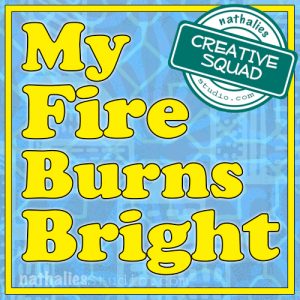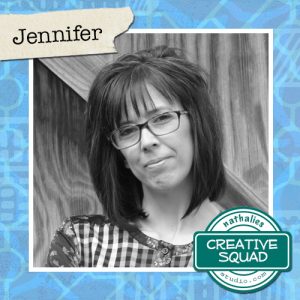 Happy Tuesday and Happy Holiday Season from the Creative Squad! Today we have a beautiful art journal spread from Jennifer Gallagher to lift us up and brighten our day. Jennifer is using my Exchange Place and Valley Road foam stamps and this month's theme: My Fire Burns Bright – Creativity is a passion that can come from deep within the heart and soul of the maker. Sometimes this fire gets ignited by an event or an influential person in our lives, and other times it can be ignited by a love for a material or just simply the enjoyment that comes from making. What makes your creative fire burn bright?
---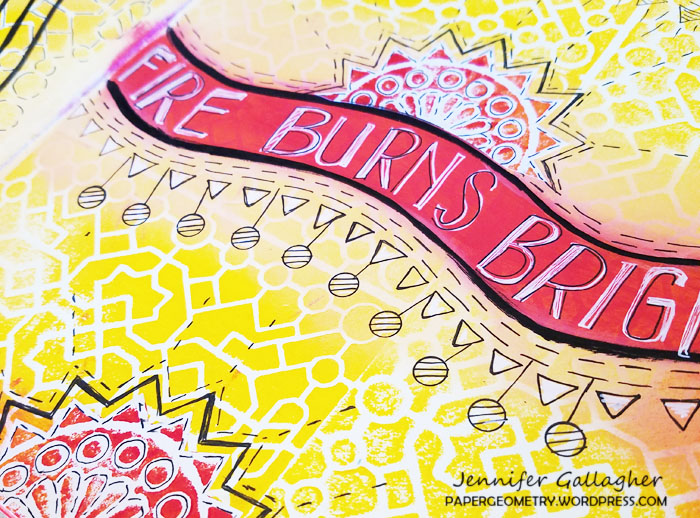 Creativity is one of those things that can burn brightly or die down occasionally. We all need to be inspired and recharge our artistic batteries now and again. New ideas and a fresh perspective can be all it takes to start a really exciting artful adventure. So this month our creative squad members are all taking a look at what keeps their creative fires burning. For me, it really is multiple things. First, I find that creating just for the fun of it is key. As a working artist, I often lose track of this. But finding time in my schedule to make things for myself, or just for the heck of it, really keeps me balanced. One way I do this is through art journaling. My art journal is a place for artistic experimentation and self-expression. Second, I find that seeking out new ideas and inspiration from my fellow artists is what really keeps me going. One artist in particular, for me, brings both of these ideas together. Recently I have been very inspired by Tina Walker. Tina's art journal spreads are bright, bold, and fearless. I really admire her work. I had her in mind when I created this journal page.
I do not journal per se, but I do use quotes and phrases to express myself. I find it hard to find the words to add to my pages so quotes or lyrics really tend to fit the bill. On this spread, I used our creative squad theme to literally say it for me. Just between us, I struggle with hand-lettering. I tend to avoid it at all costs! However, one of my goals this year has been to write in my journal and be at peace with the quality, or lack thereof, in the hand-lettering. On this page, I just went for it!
I started by brayering out the yellow paint on my gelly plate to use it as a stamp buddy for my artfoamies. I used Nat's Exchange Place Artfoamie, pressed it into the paint, and applied it onto my art journal pages for a cool background.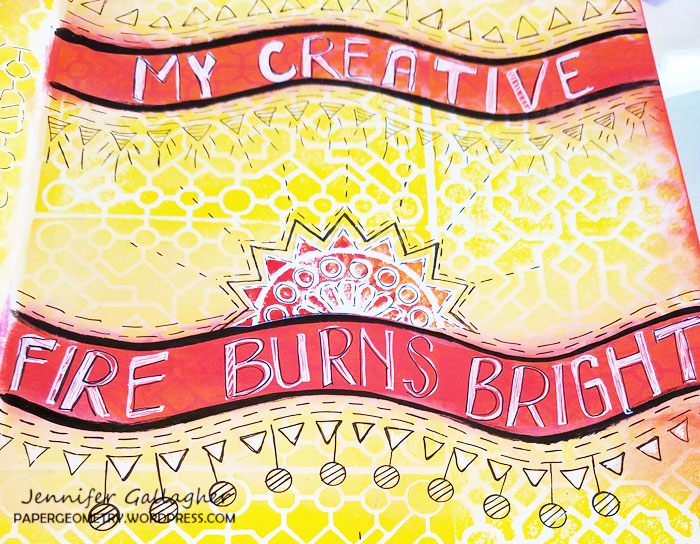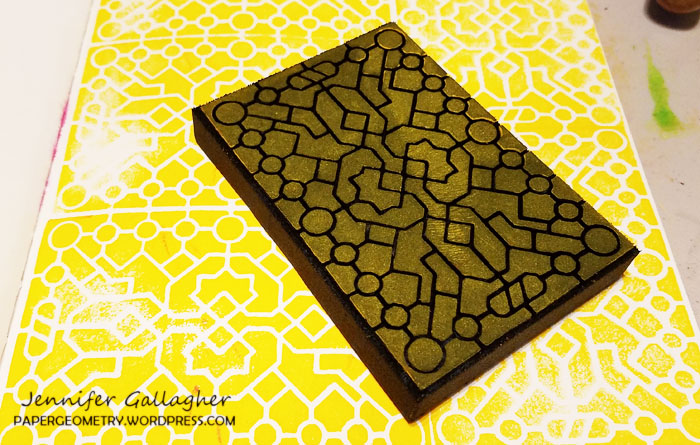 After the paint dried I used my Dylusions large journal block to pencil in a few places that I would later add my text.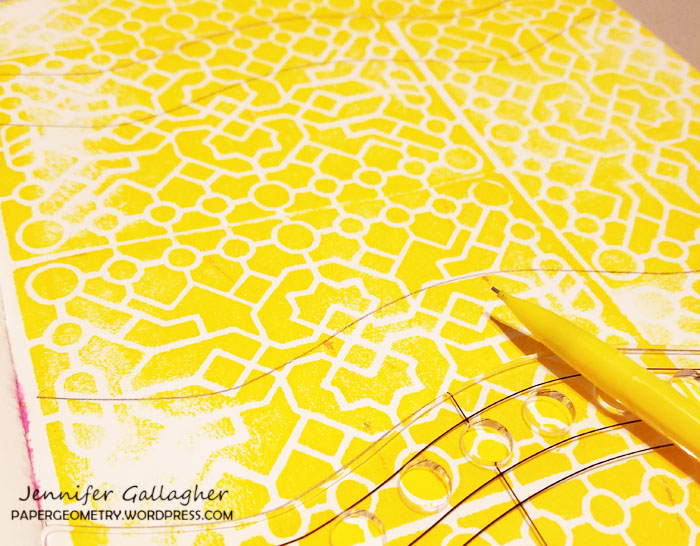 I used my mini-blending tools to apply my red dylusions paint to those penciled in spaces. I then did the same with the vanilla custard around the edges to get a nice blurred edge look to the red sections.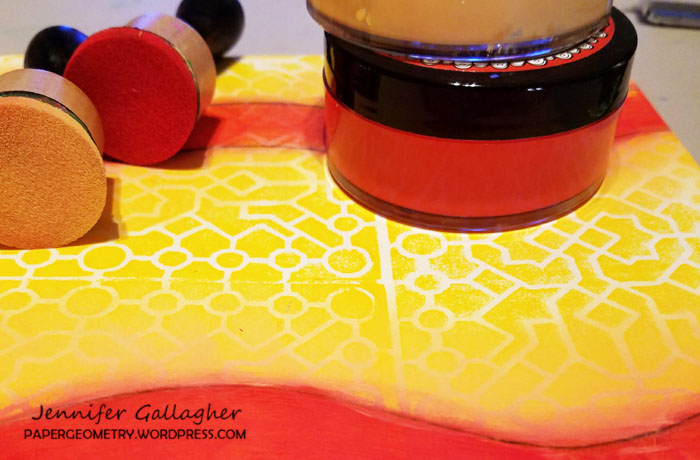 While that paint was drying, I used Nat's Valley Road ArtFoamies to stamp out what will become several suns I will place on my journal pages. I stamped several of them onto a large sheet of white paper. I then cut around the edges of the shapes, revealing a sun shape.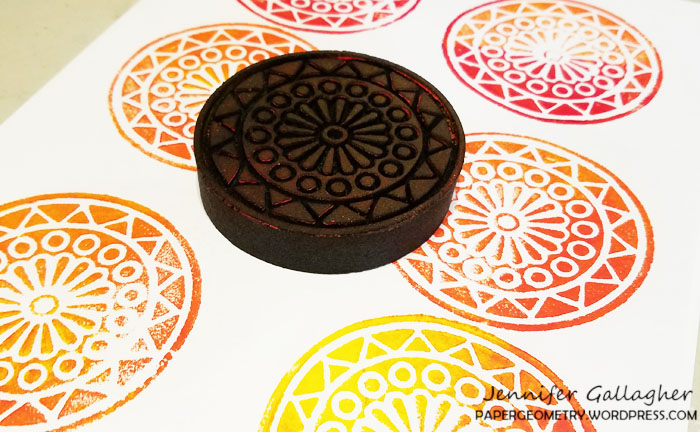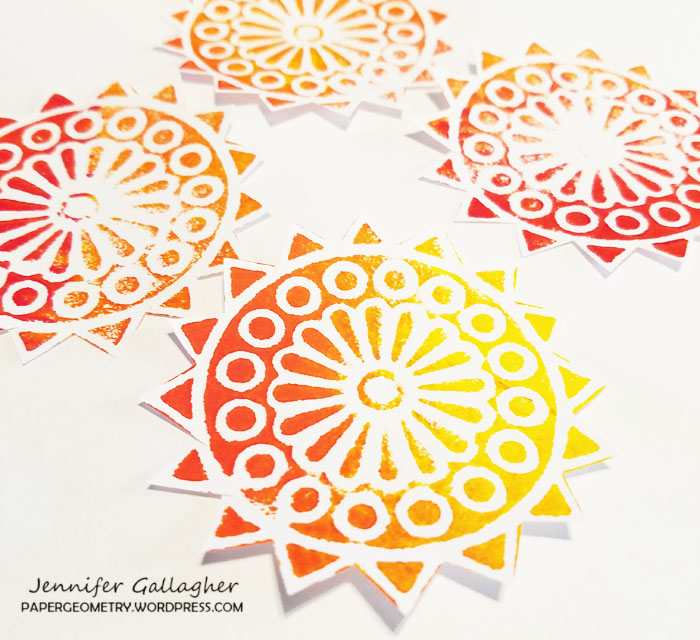 I applied the cut paper suns, did a lot of doodling, and wrote in my saying.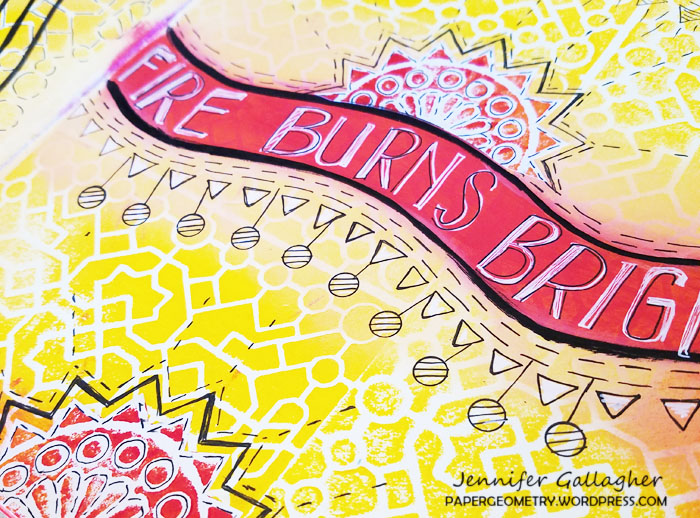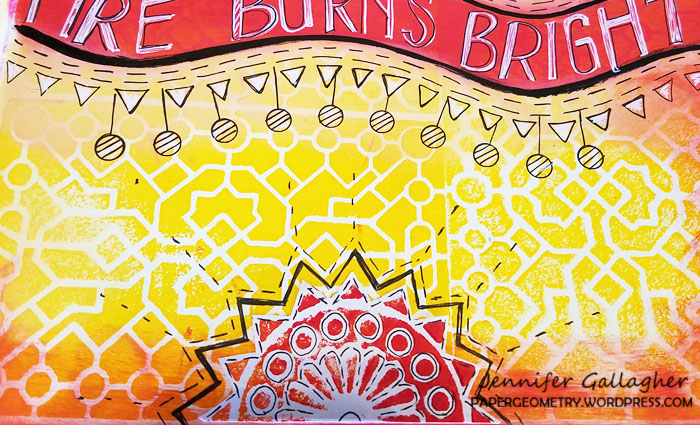 I love this journal spread. I hope you will find it as a source of inspiration for your own creativity.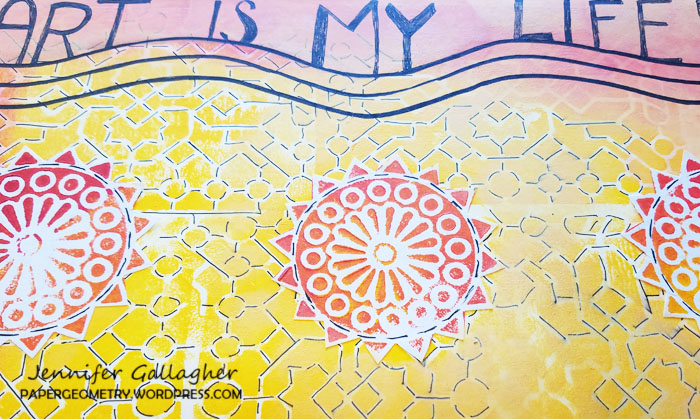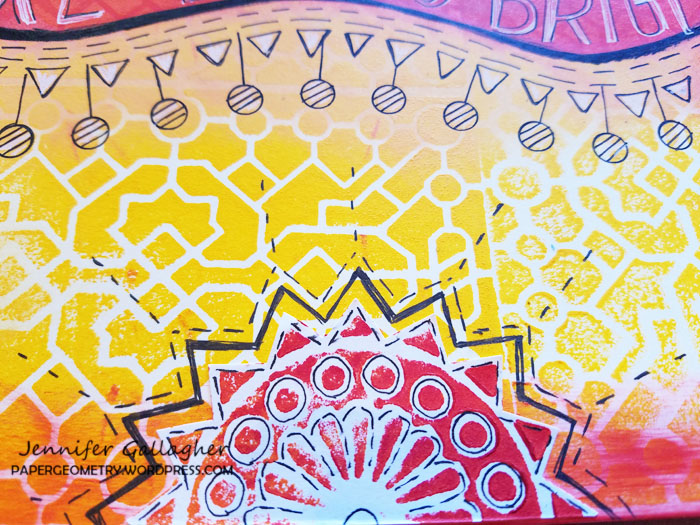 ---
Thank you Jennifer – I love your thoughts on inspiration and sometimes just letting loose and having fun with artmaking. So true! Jennifer used the following supplies: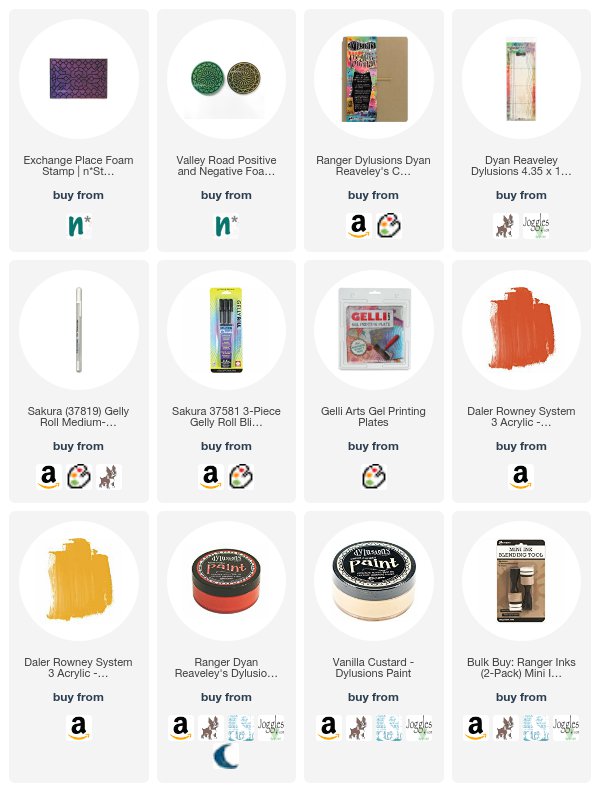 Play along with us too: I love to see how you interpret our monthly themes. Email me how you used my stencils and stamps with the theme and email me an image – I would love to share your projects in my next  "
n*Spiration From Around the Globe
".