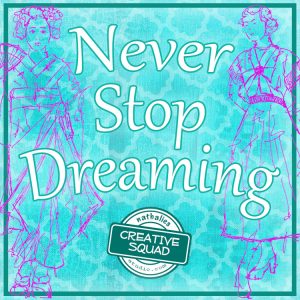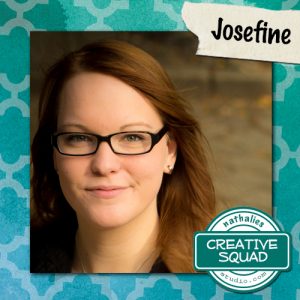 Today we have a post from my Creative Squad. Squad member Josefine Fouarge is sharing with us a fun art journal page that really shows off my new Millie rubber stamp, and my Hamburg and Lily Wallpaper stencils. Josefine was inspired by this month's theme: Never Stop Dreaming – This month we're sending a message of confidence and empowerment to all those in the world (near and far and maybe even you!) who have been told "You can't", "That's not possible", or "Not you". Actually we can and we will! And we'll never stop dreaming either :)
---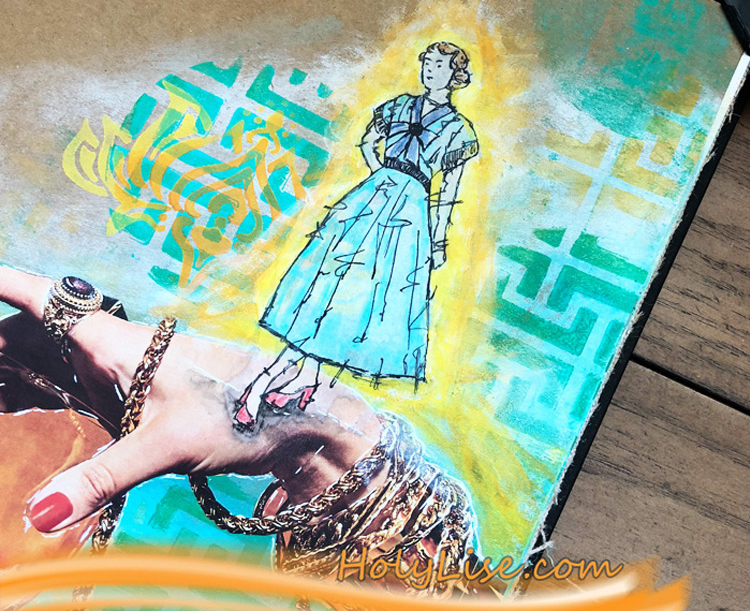 For me, creating is all about expressing myself and experiencing with new mediums, styles, etc. I love to sit down and come up with several ideas of how to use a specific stamp or stencil – sometimes I see a finished project, sometimes I just see the beginning – and then just start creating.
For this page, I decided to use Nathalie's Hamburg and Lily Wallpaper stencil as well as the new Actually, I Can stamp set. I knew that my image would end up being rather long, so I grabbed my large Dina Wakley journal and primed one of the craft card stock pages.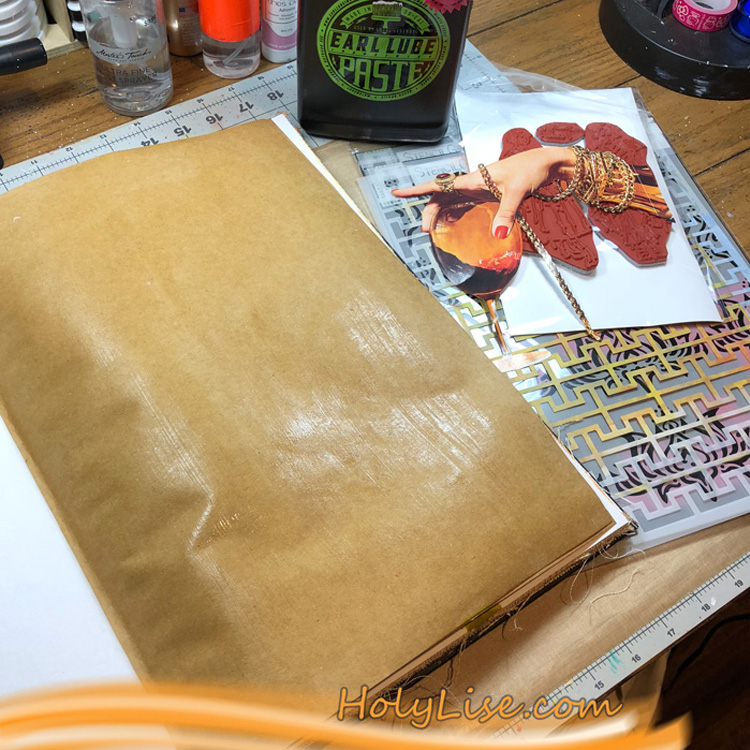 I didn't want to cover the entire page in paint, so I applied a very thin layer of white gesso to create a fog like coverage. This allowed the blue tones that I added on top to shine nicely.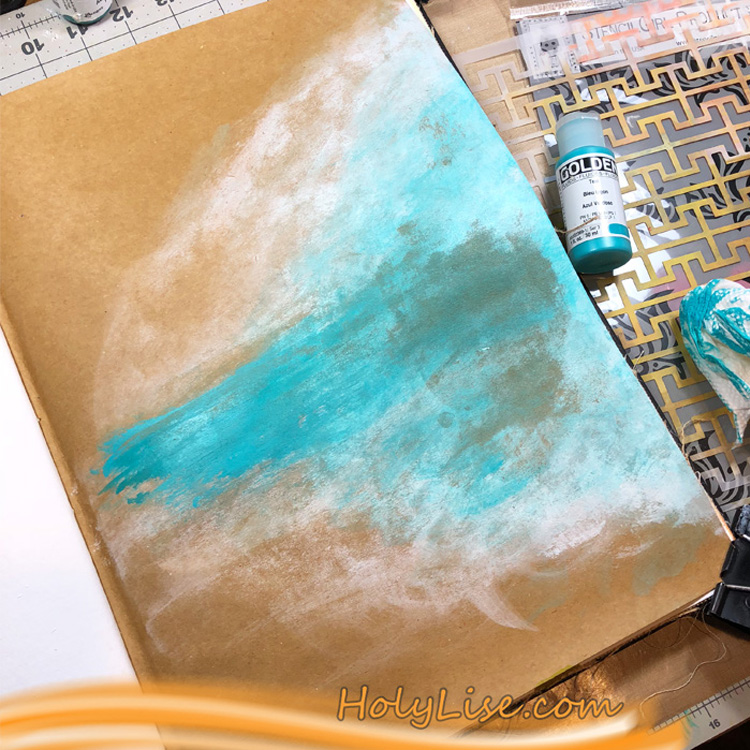 To keep the page light, I added a few accents. I made these by mono printing different green and blue shades through the Hamburg stencil using a round Gel Press.
To clean up my Gel Press, I applied the leftover paint to the page, creating round shapes with the impressions from the stencil in them. To add a little more interest to the circles, I stenciled one lily from the Lily Wallpaper stencil into one of the circles.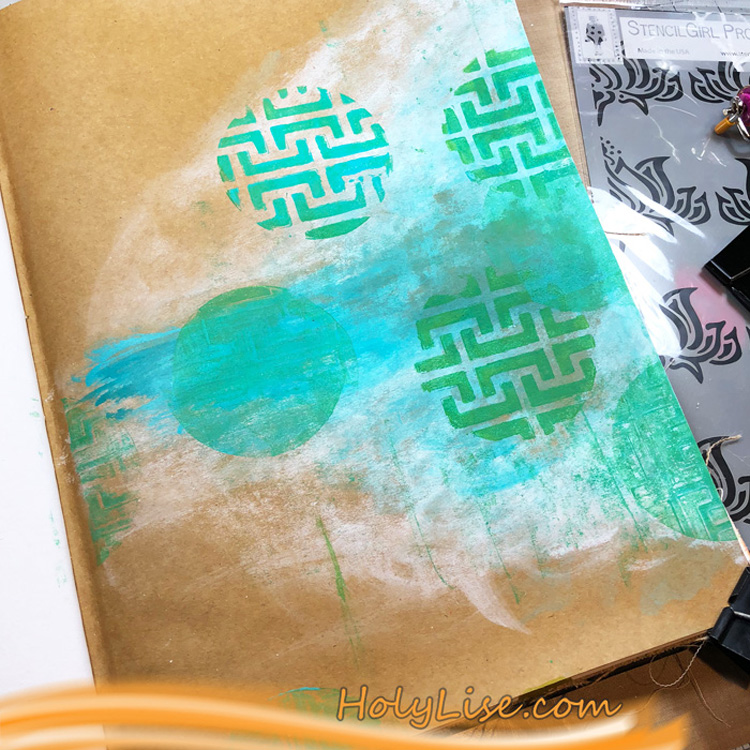 I stamped one of the girls from the "Actually, I Can" stamps onto a piece of collage paper. This allowed me to adhere a crisp image of her to the page.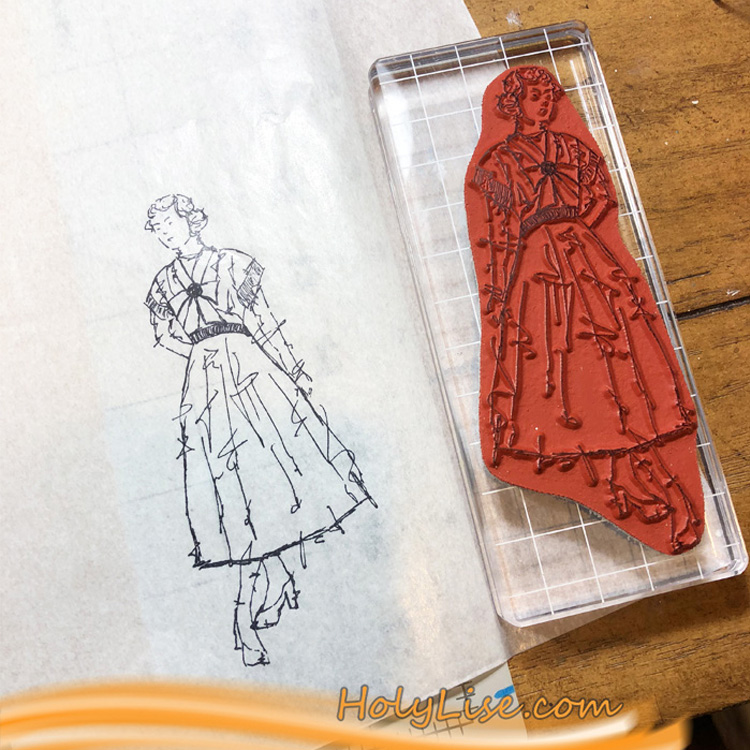 First, I adhered the hand with gel medium, then the girl. I overlapped them a little, so it looks like she's standing on the hand.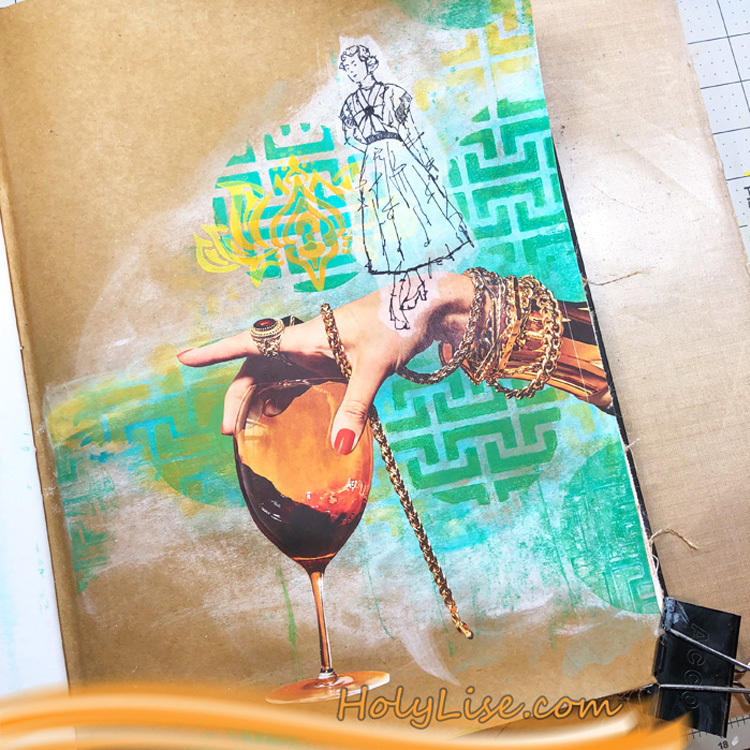 Unfortunately, the collage paper didn't merge with the background entirely, so I "fixed" it by applying a thin layer of gesso all around her.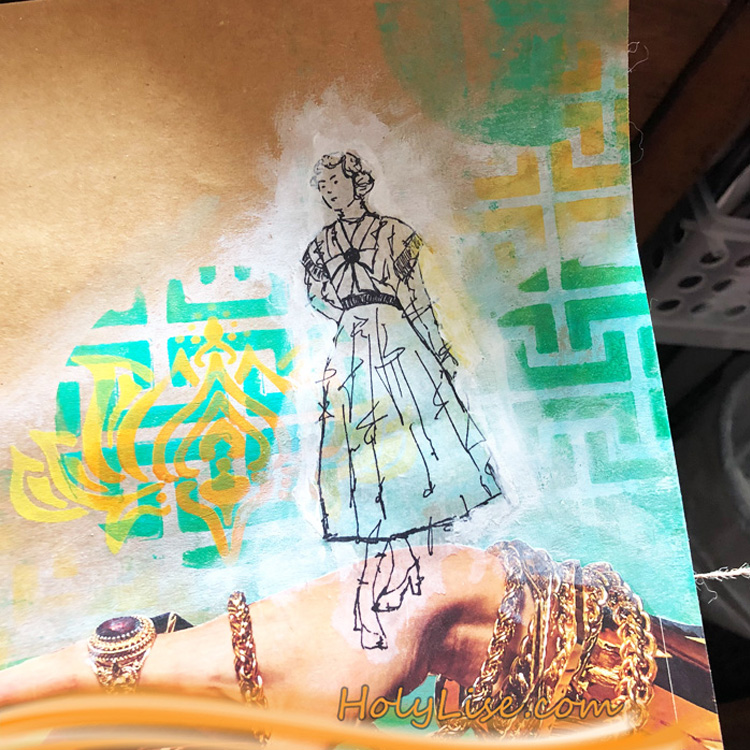 This felt like an aura to me, so I decided to embrace that fact. I applied layers of yellow and orange all around her till it looked like she's on fire. I also lightly colored her using Liquitex paint markers.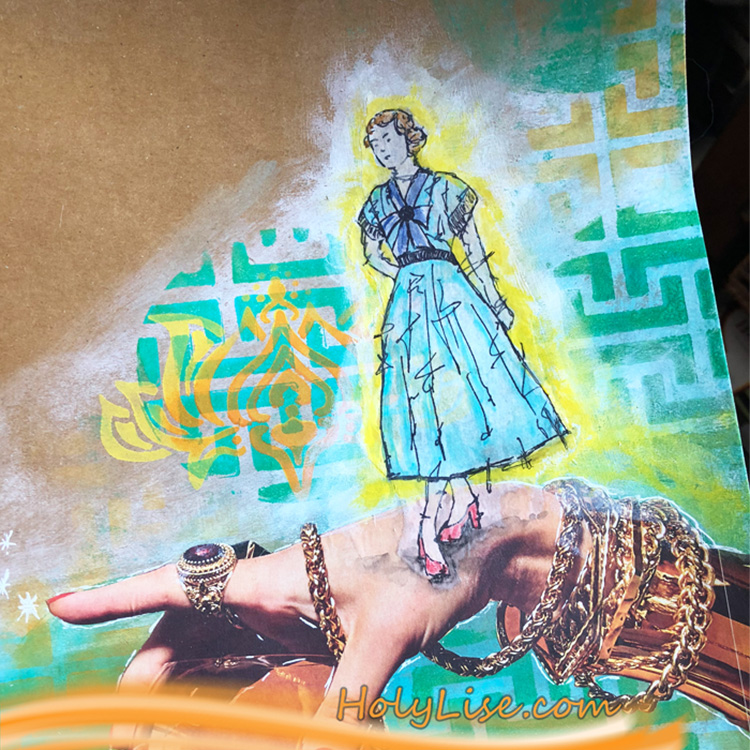 Now, she really felt magical to me. As a final touch, I added a few outlines around the hand and some finishing touches around her. She definitely can, no matter what anyone says :)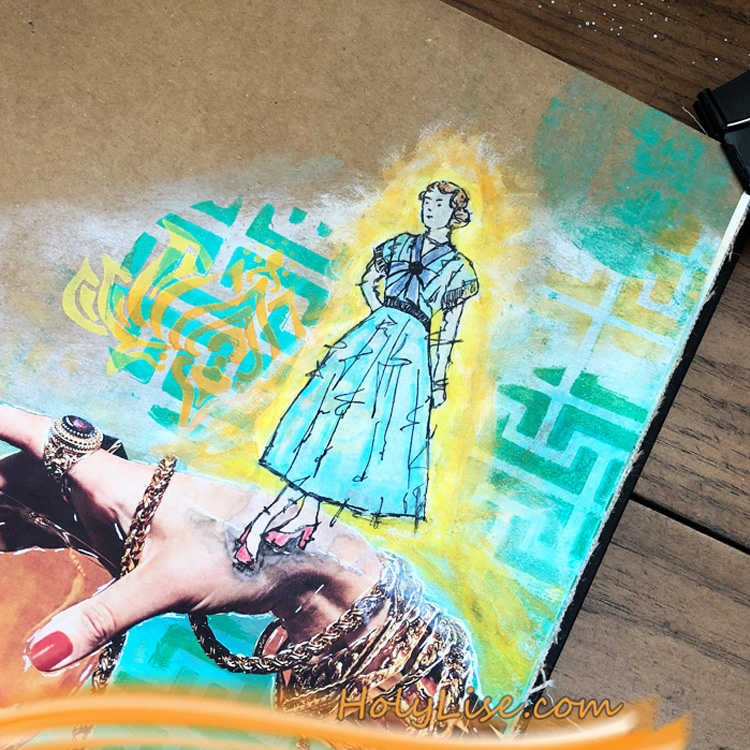 Everything came alive and played so well with each other – the elegant hand, the girl on fire – so it just needed a little sentiment, which btw, I interpret as something very positive.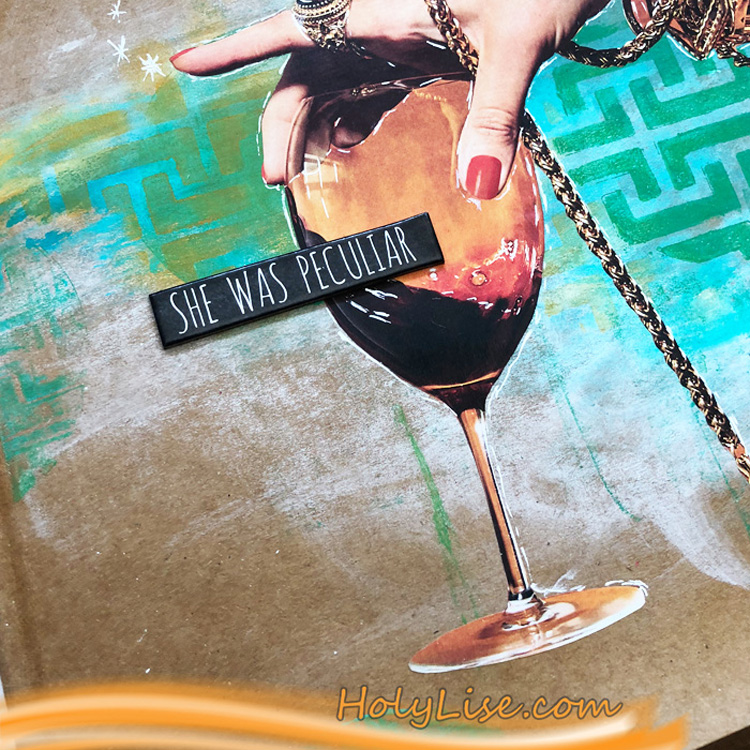 It's exciting to see all these layers melt into each other and shine through.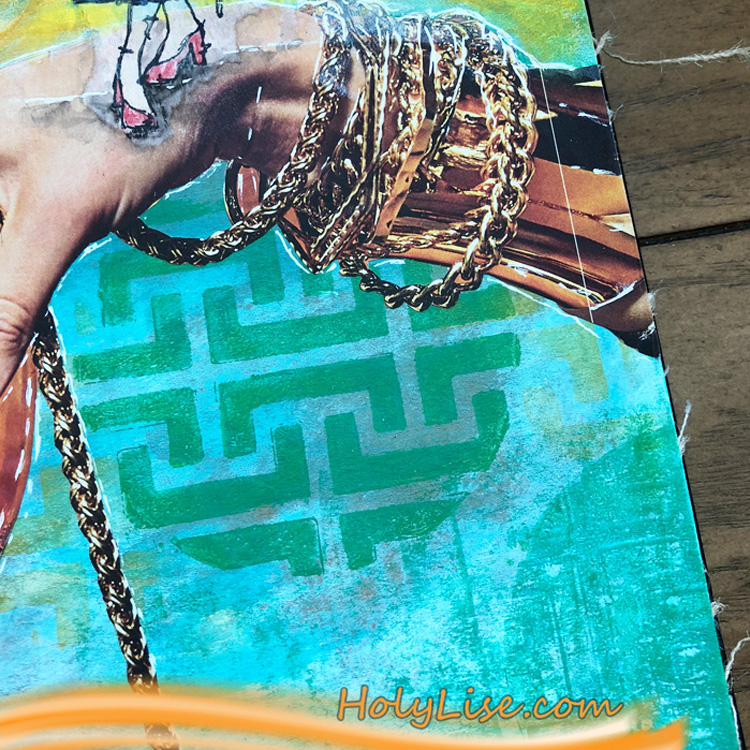 I hope you enjoyed my magical page with the girl that could and feel encouraged to let your dreaming girl out.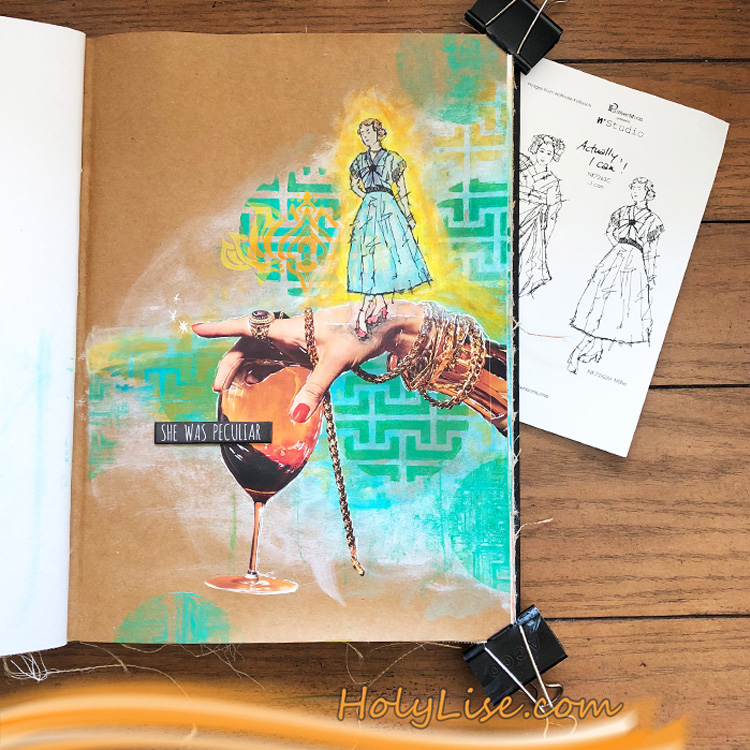 Thanks for stopping by and don't forget to come back every Tuesday for more inspiration from the Creative Squad.
---
Thanks Josefine! Love how you layered the Hamburg and Lily Wallpaper stencils together! You can find my new Millie rubber stamp here in my online shop as well as all of my stencil designs. Here are some of the other products that Josefine used in her post:
Feel inspired? Working on something yourself that you'd like to share?  I love to see how you interpret our monthly themes. Email me how you used my stencils and stamps with the theme and email me an image – I would love to share your projects in my next  "n*Spiration From Around the Globe".