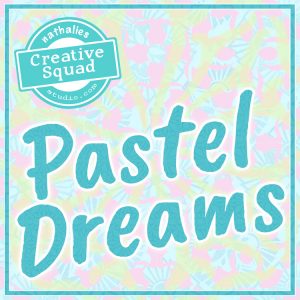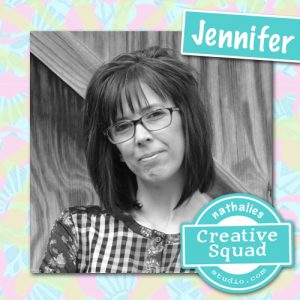 Hello from my Creative Squad! Today we have an art journal page from Jennifer Gallagher using my Floral Tile Large rubber stamps and my Van Vorst stencil, celebrating this month's theme: Pastel Dreams – This month we are focusing on the softer, gentler side of things and going pastel with our color palettes. These dreamy pale colors are undeniably appealing and just as powerful as their bolder cousins on the color wheel.
---
When I think of pastels, I think of softness and they evoke a certain delicate nature. I decided to create a two-page art journal spread that perfectly displays my idea of what pastels are all about.
First, I began on the right page of a two page spread in my small dylusions journal. Using Nat's Van Vorst stencil, I applied a light amount of black soot distress ink with the mini blending tool.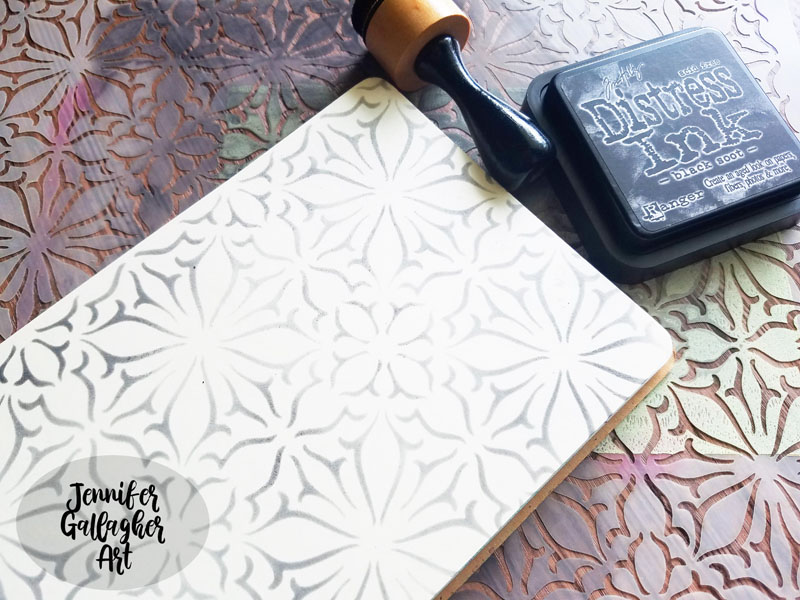 Next, I applied a little picked raspberry and shaded lilac distress ink around the edges of the same page. Then I placed some Dina Wakley Media washi tape in coordinating tones on both the right and left journal pages.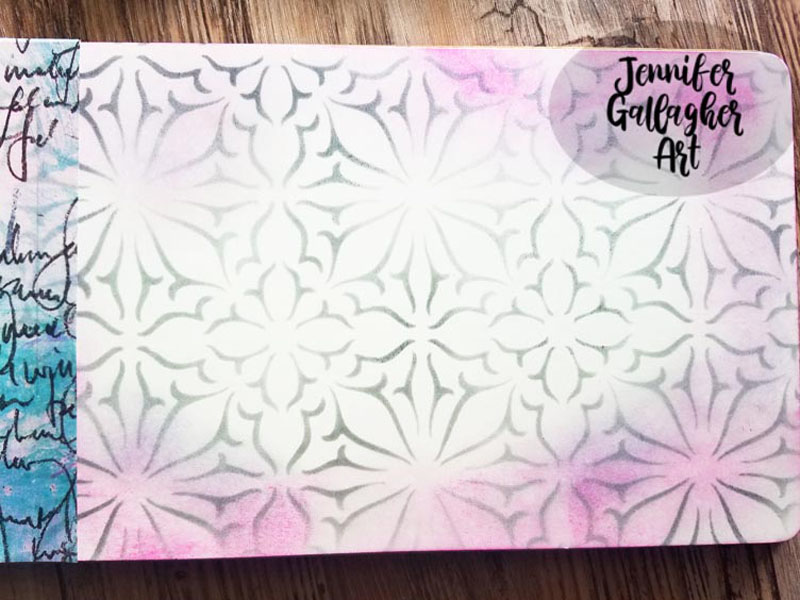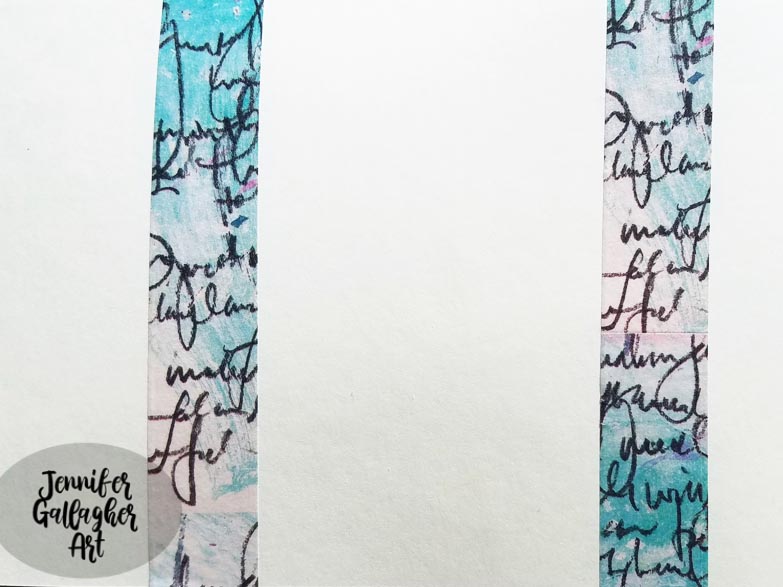 Using my stamp perfect platform, I stamped Nat's Versailles positive stamp from the Large Floral Tile Set onto deli paper using Momento Luxe Tuxedo Black ink pad. This ink is perfect for stamping on deli paper! I stamped two images for each medallion I created for my page, stamping a total of six.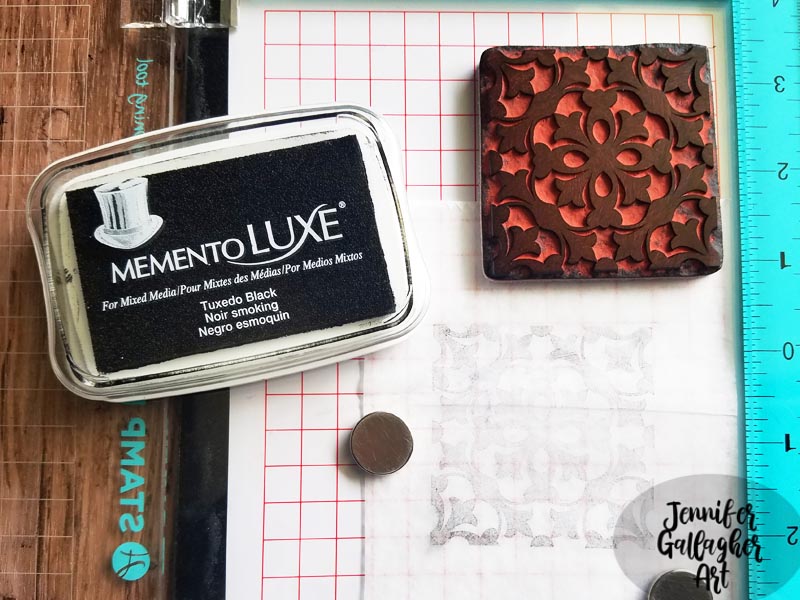 After cutting my stamped deli paper along the design, I cut out three coordinating squares from white copy paper. I glued one deli paper square onto each white square with a basic glue stick. I added a little color to each medallion with distress ink. Then I placed an extra deli paper square on top of that and attached it with a mini black brad. In all I made three of these two-piece medallions.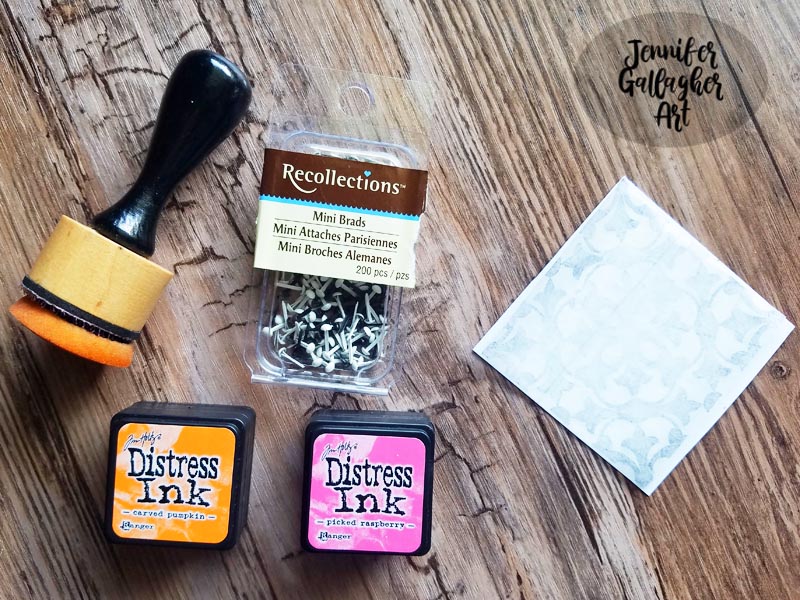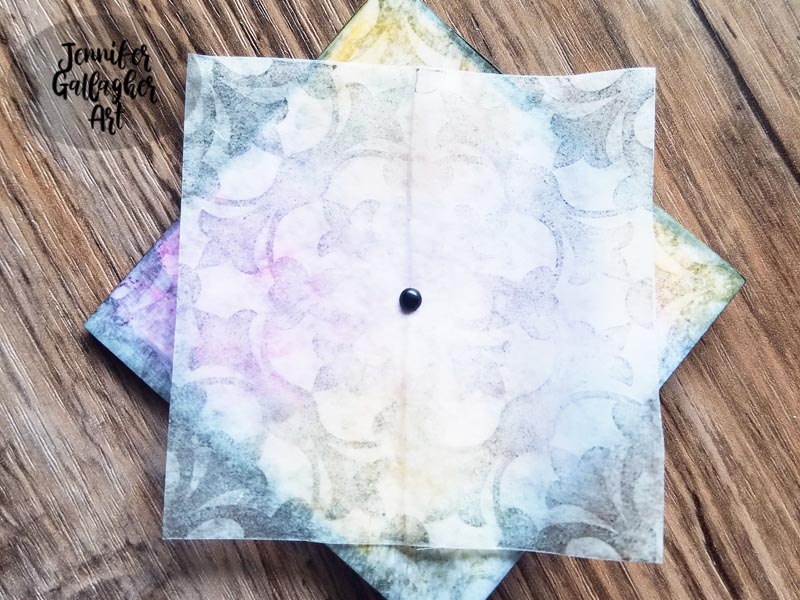 I attached two of the medallions on the center of the washi tape stripes I created earlier on the left page. The third medallion went on the opposite page. Each medallion was adhered with a basic craft glue stick. I also added a few tissue paper sentiments from Dina Wakley Media collage words.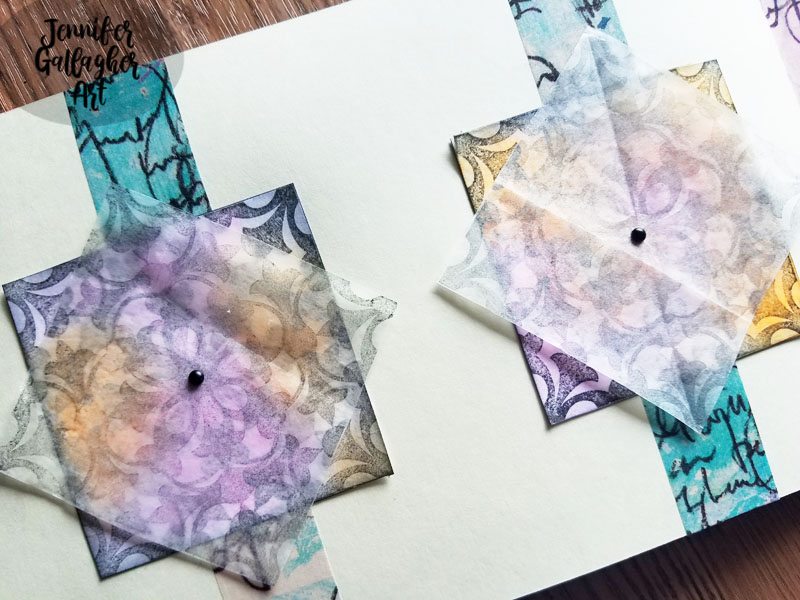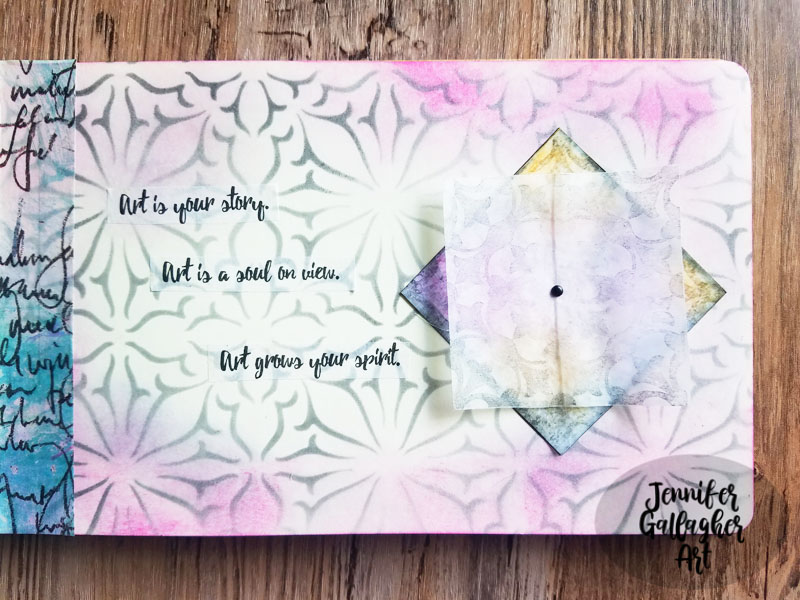 These cute little medallions would also be a wonderful accent for your hand-crafted cards. Be sure to play along each month with the creative squad and share your creations. Happy creating!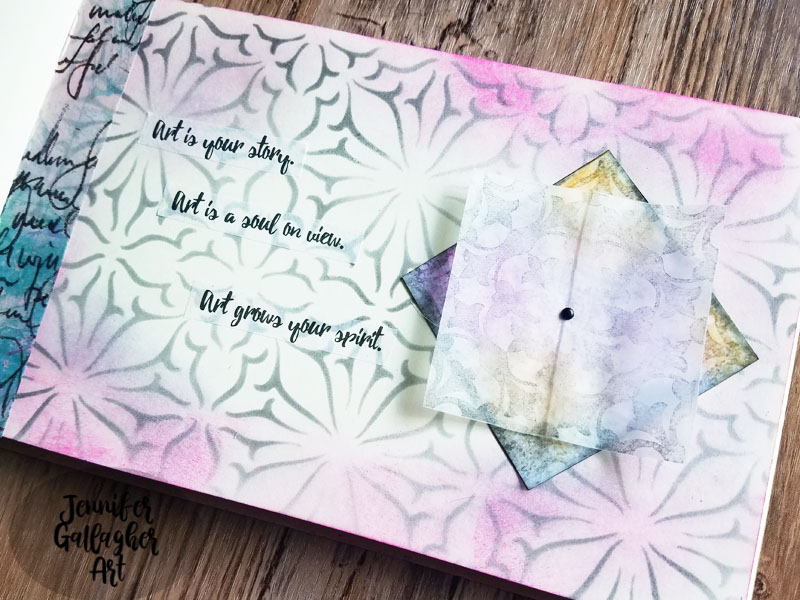 ---
Thank you Jennifer – what a beautiful page! You can find all of my rubber stamps and my stencils in my online shop. Here are some of the other supplies Jennifer used: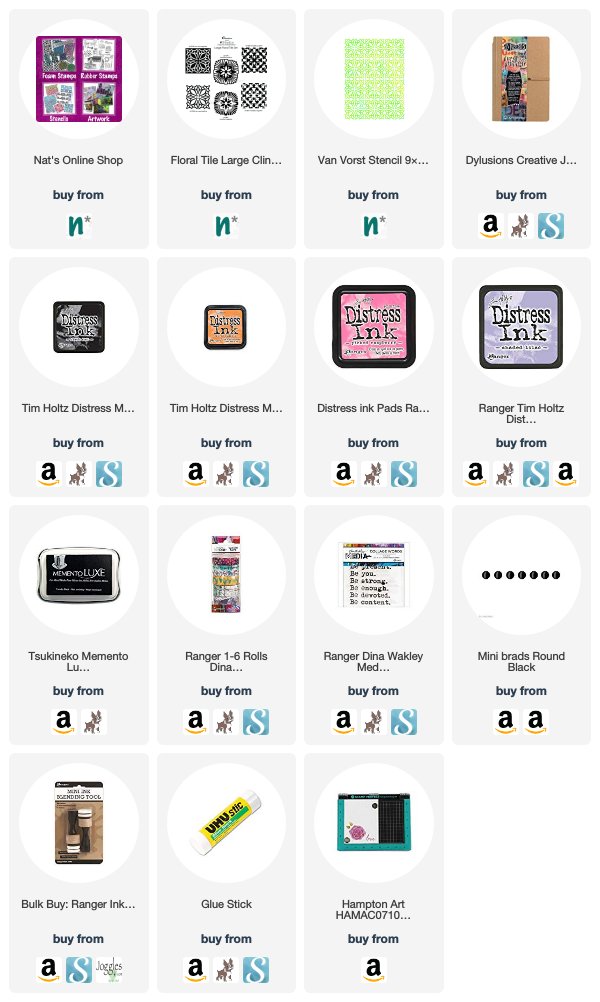 Feel inspired? Working on something yourself that you'd like to share? I love to see how you interpret our monthly themes. Email me how you used my stencils and stamps with the theme and email me an image – I would love to share your projects in my next "n*Spiration From Around the Globe".