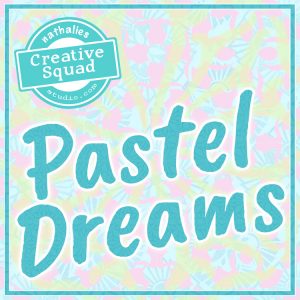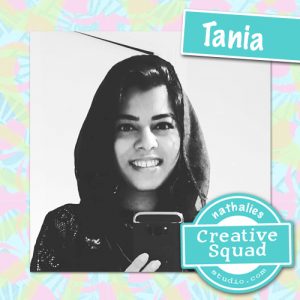 Hello from my Creative Squad! Today we have a beautiful paper lantern from Tania Ahmed that is sure to set the mood. She used my Versailles stamp from the Floral Tile Large rubber stamp set and this month's theme: Pastel Dreams – This month we are focusing on the softer, gentler side of things and going pastel with our color palettes. These dreamy pale colors are undeniably appealing and just as powerful as their bolder cousins on the color wheel.
---
We love subtle mood lighting around the house and I love making little pieces like this paper lantern to use around the house as purposeful décor! I love the ornate filigree style pattern of the Versailles stamp so I knew that it would make a striking pattern for my paper lantern.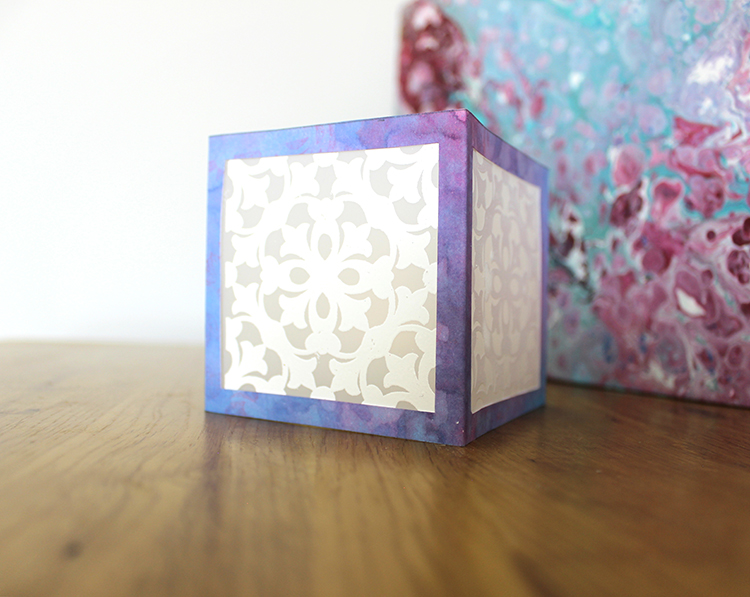 Steps:
1 Stamp and heat emboss 4 times on Duralar with Versailles Positive
2 Spray a 3" x 12.25" piece of sturdy cardstock with Distress Oxides Sprays. Mist liberally with water and lift ink with kitchen towel. Dry thoroughly
3 Stamp Versailles Negative with water to get ink to react. Lift with kitchen towel.
4 Stamp Versailles Negative with Distress Oxide in Picked Raspberry. Dry thoroughly.
5 Score cardstock panel at 3" intervals. You will be left with a ¼" flap. Cut out 2.5" square from centre of each panel with craft knife.
6 Cute out heat embossed Duralar and attach to square panel aperture. Fold and securely glue flap to assemble lantern.
7 Add battery operated tea light and enjoy!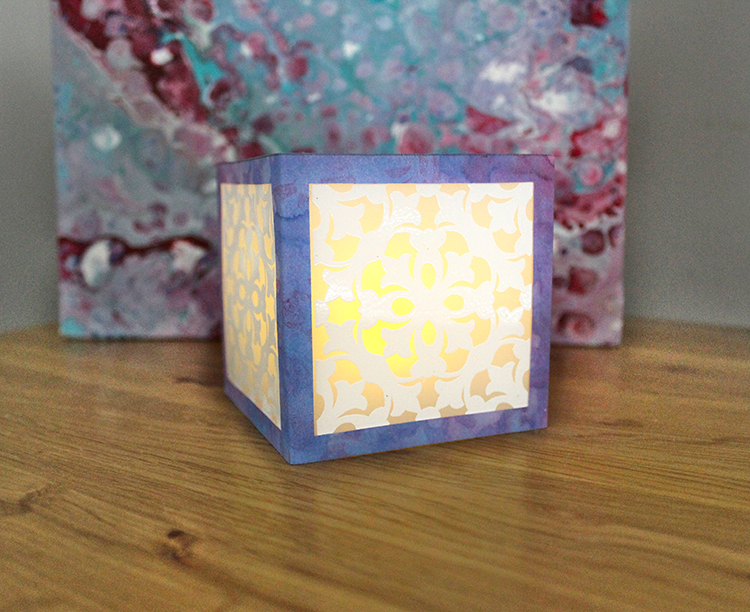 ---
Thank you Tania! You can find all of my rubber stamps in my online shop. Here are some of the other supplies Tania used: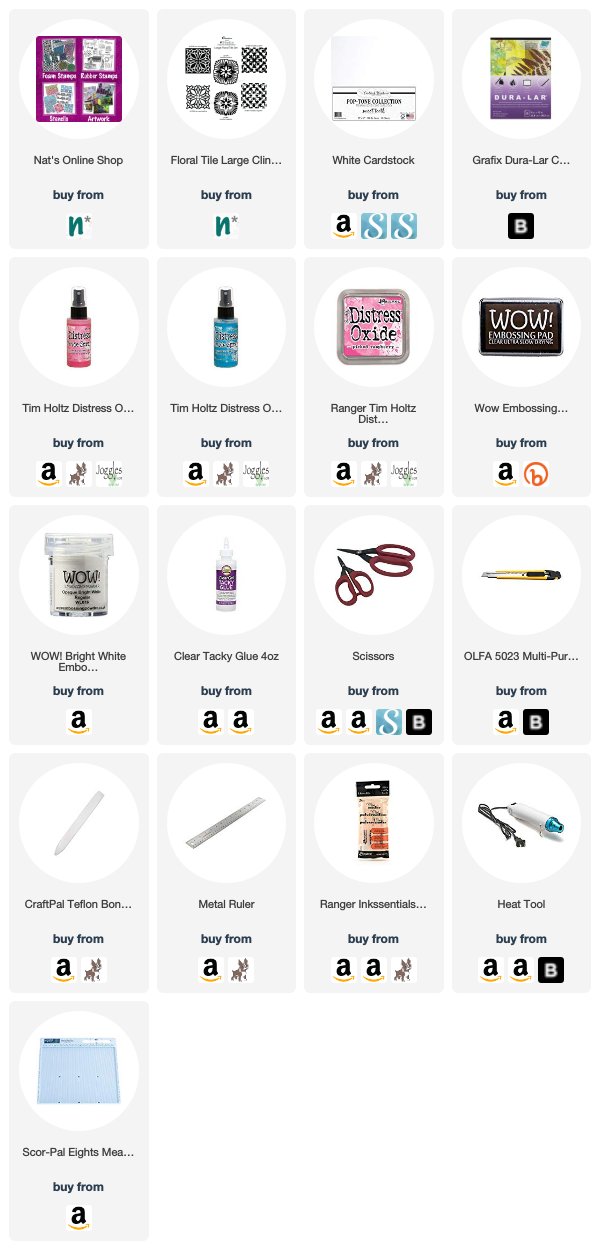 Feel inspired? Working on something yourself that you'd like to share? I love to see how you interpret our monthly themes. Email me how you used my stencils and stamps with the theme and email me an image – I would love to share your projects in my next "n*Spiration From Around the Globe".