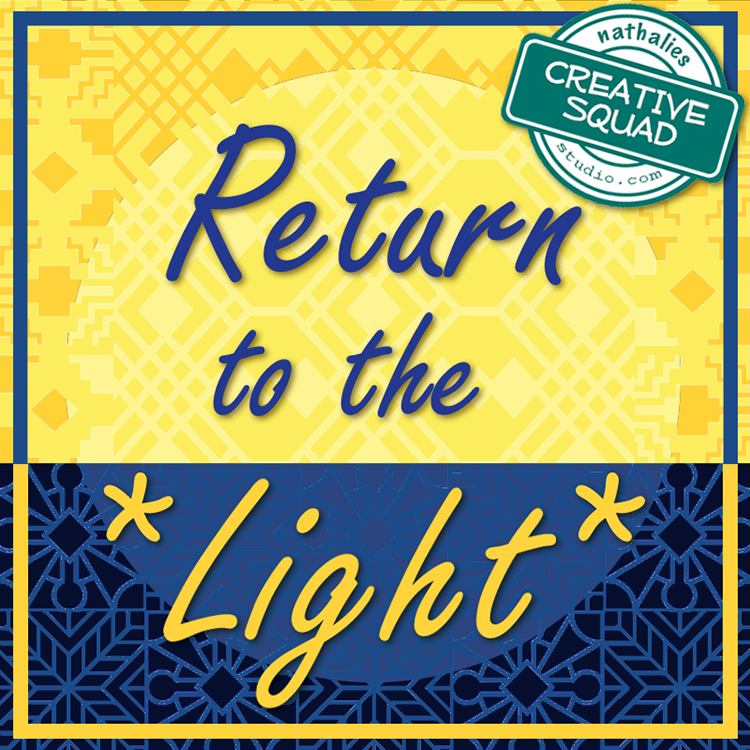 Today, Cheiron Brandon from my Creative Squad is sharing a beautiful art journal spread using my Buenos Aires stencil and this month's theme: "Return to the Light." As we pass through the Winter Solstice here in the Northern Hemisphere, the ever lengthening nights turn to ever lengthening days. This ancient marker in the calendar has always been a celebration of light and the promise of a new day. Let's Return to the Light with some bright and luminous mixed media projects!
---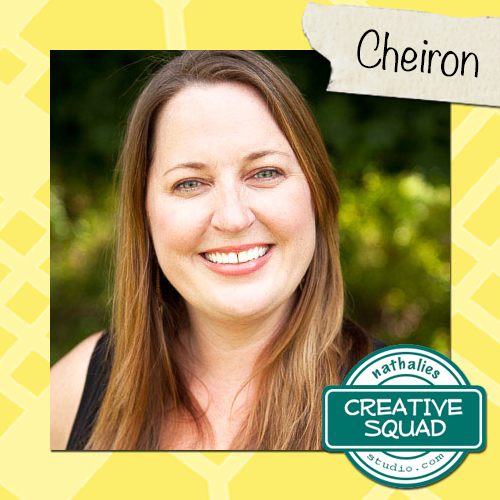 Hi there, Cheiron here with my December post on the Return to the Light theme. I am not a big fan of winter at all, and the only thing that gets me through is waiting for summer! I don't look forward to the sky growing dark before I even leave work, and I look forward to any sunshine I get. I certainly don't mind bundling up in some warn winter clothes and heading out for a walk in the snow just to get a little sun. My journal page this month reflects just that…a bundled up gal enjoying some sun while the ground is covered with snow.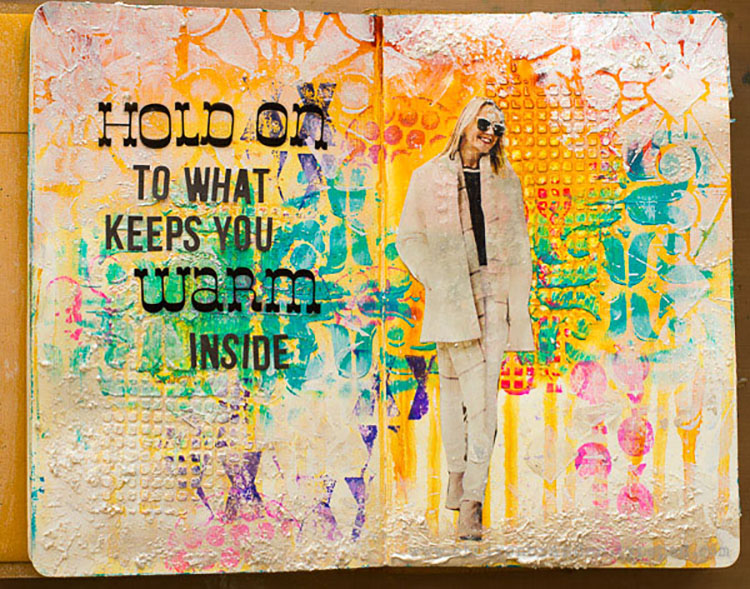 I started this page by creating texture and warmth with a lot of stamps and stencils in bright colors.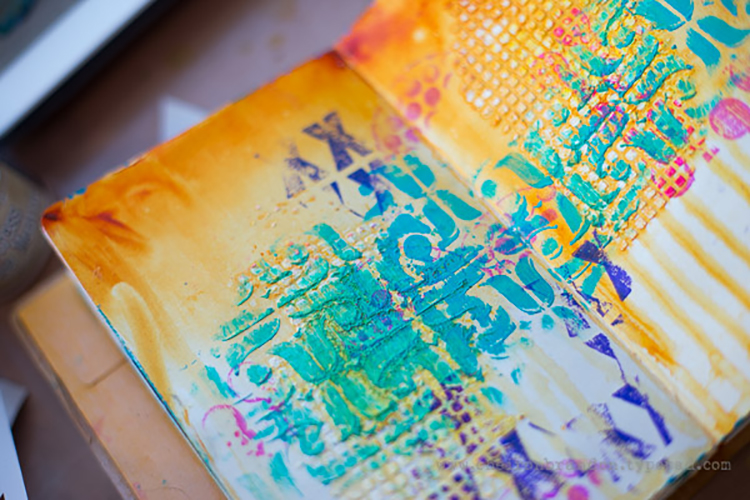 I added a coat of snow to my page by adding white matte paint mixed with a bit of pearl and mica flakes to create a snowy scene.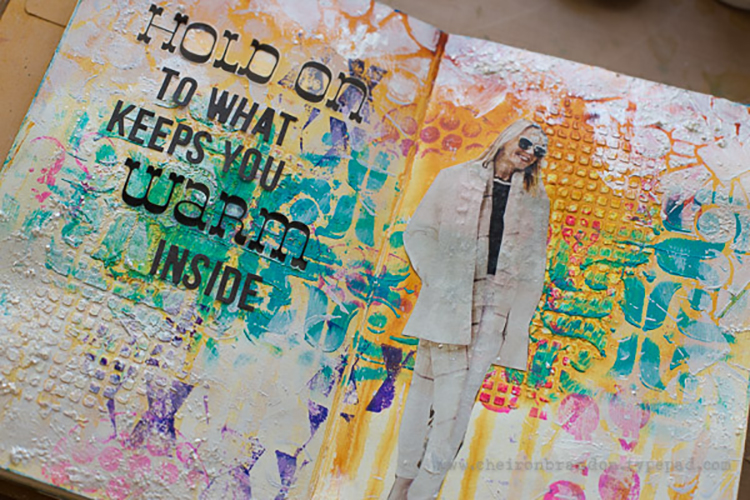 I hope this page gives you a bit of warm for the winter if it is cold where you are!
---
Thank you Cheiron for reminding us that winter is tolerable – as long as the sun is shining ;)  And I just love those bright colors all layered up using some of my stencils!  In addition to her art journal, a magazine cut out, and some alphabet stickers from her stash, Cheiron also used these supplies – some links are affiliate links:

Play along with us! I love to see how you interpret our monthly themes. Email me how you used my stencils and stamps with the theme and email me an image – I would love to share your projects in my "
n*Spiration From Around the Globe
".