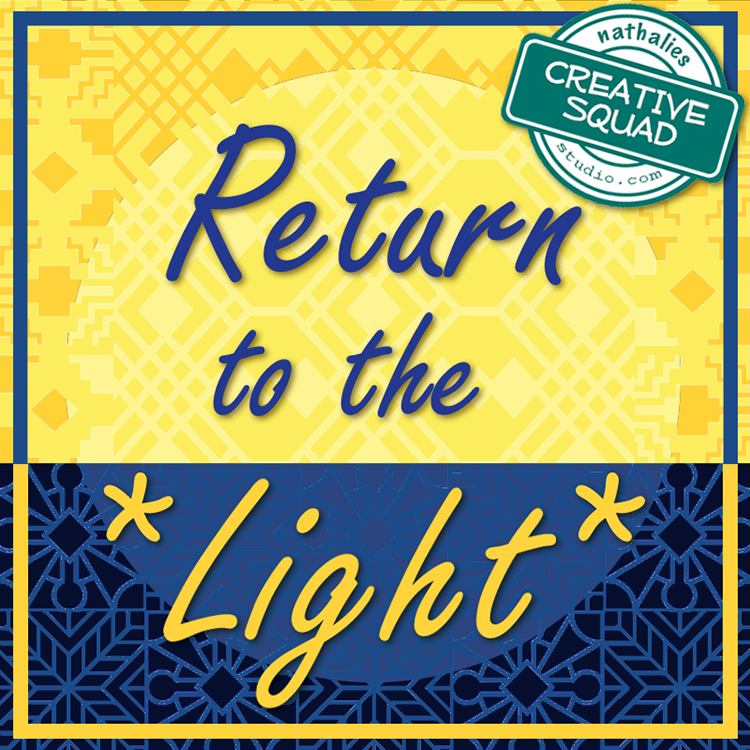 Today, Michelle Rydell from my Creative Squad is sharing an uplifting art journal page using my Toledo stencil for this month's theme: "Return to the Light." As we pass through the Winter Solstice here in the Northern Hemisphere, the ever lengthening nights turn to ever lengthening days. This ancient marker in the calendar has always been a celebration of light and the promise of a new day. Let's Return to the Light with some bright and luminous mixed media projects!
---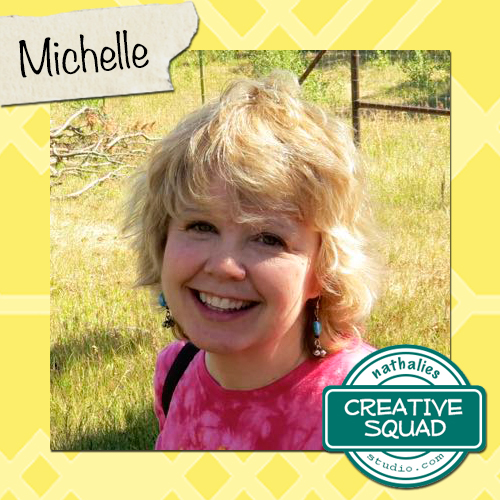 There's something very magical about the winter solstice for me.  It's our darkest day, but it's also a time of hope – a time where we acknowledge our slow return to the lightness of spring.

I decided I wanted to play with the Toledo stencil for this project…

First, I sprayed a myriad of colored ink thru the Toledo stencil …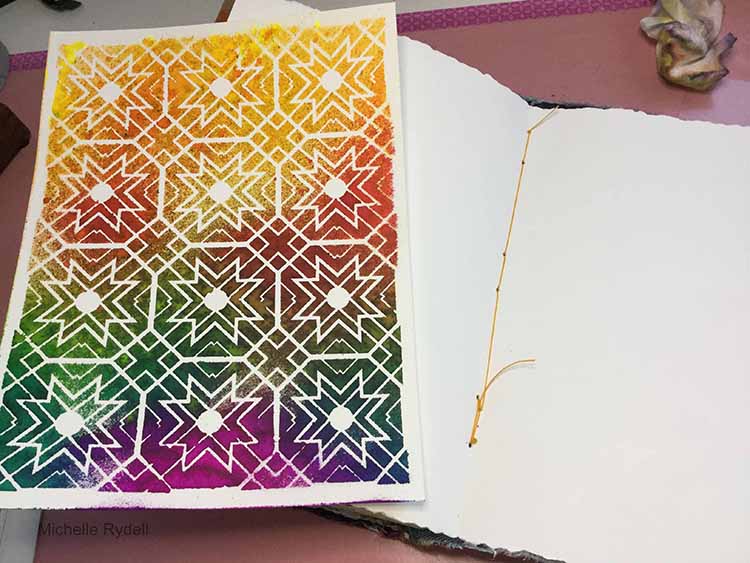 Then, so as to not waste any of that beautiful spray, I turned the stencil over onto a blank page, and cleaned it with a baby wipe…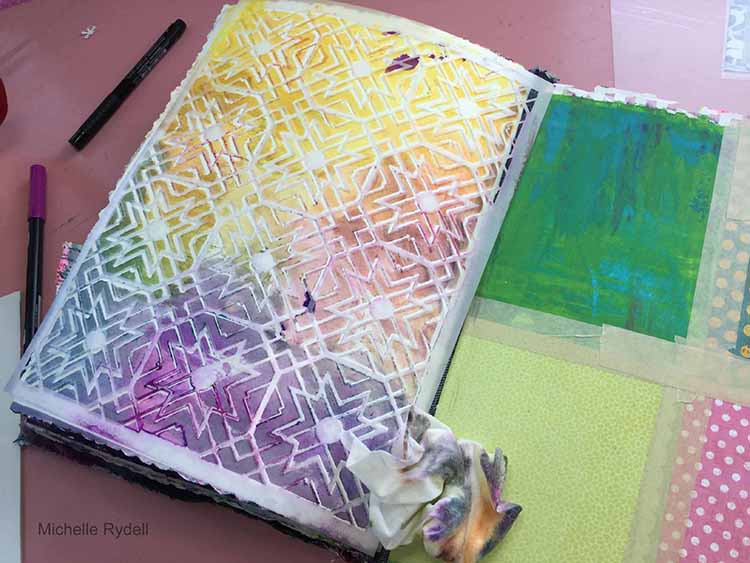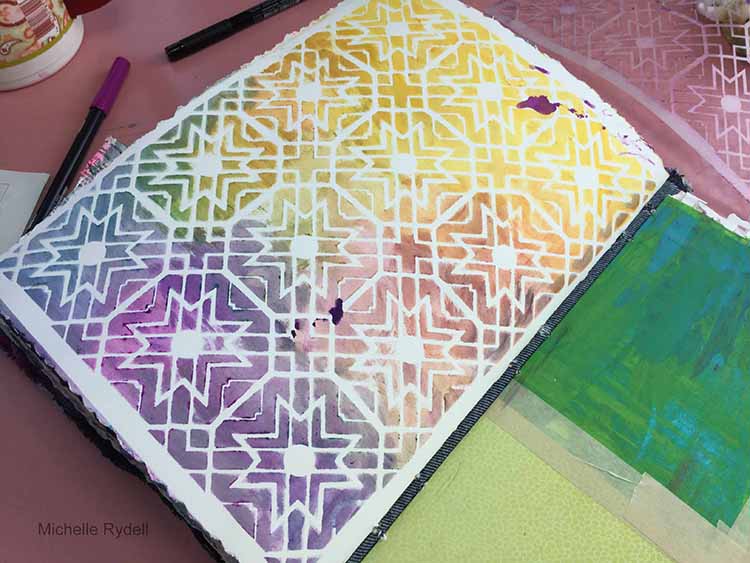 I looked at the result, and it reminded me of a sunset! I envisioned a raven looking up to the sun, acknowledging the returning light. So I went about making that happen.

First, I sketched a basic raven shape with pencil.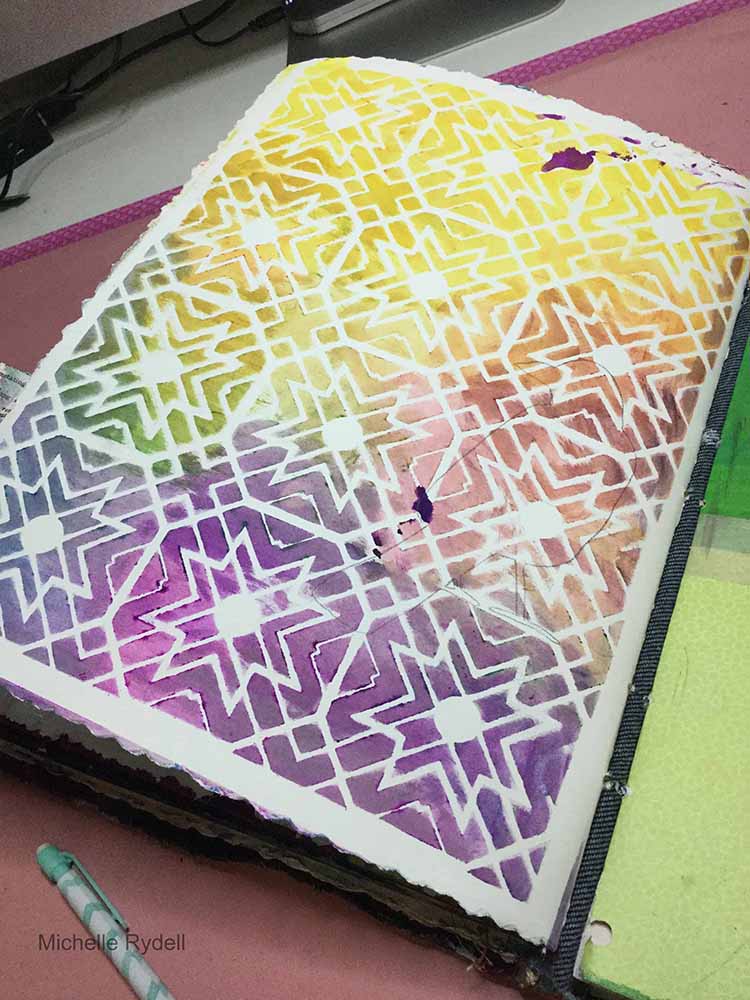 I went over the raven with a Sakura Glaze pen. I then filled in the design on the bottom part of the page with tombow markers, to differentiate the ground from the sky. I used a lid from some gesso as a template to draw a circle in the sky; and colored in the white areas with a gold marker to represent the sun.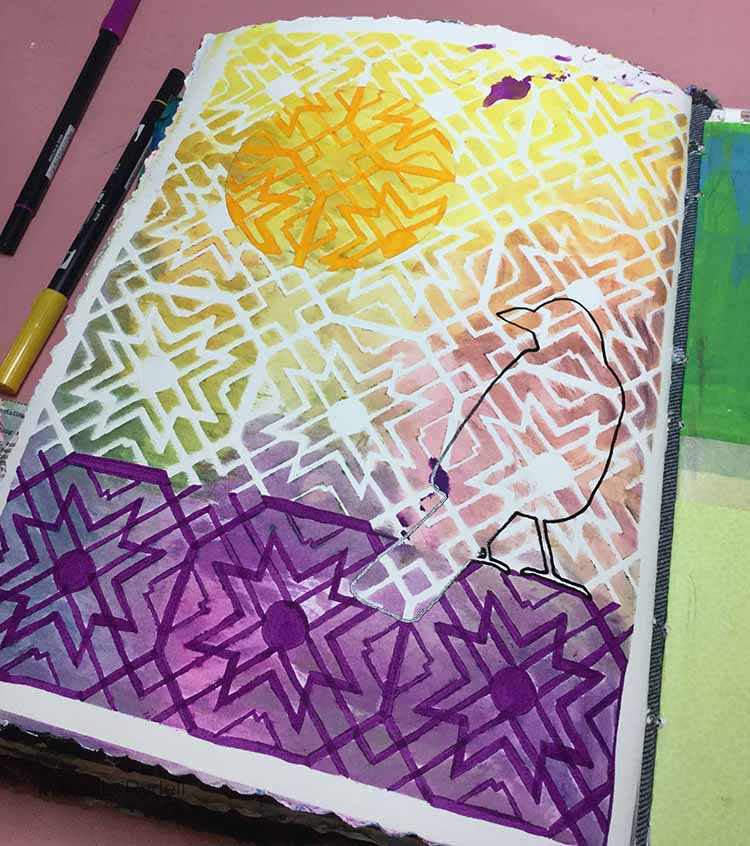 The raven got a coat of black paint, and the ground got some turquoise, magenta and purple marker added.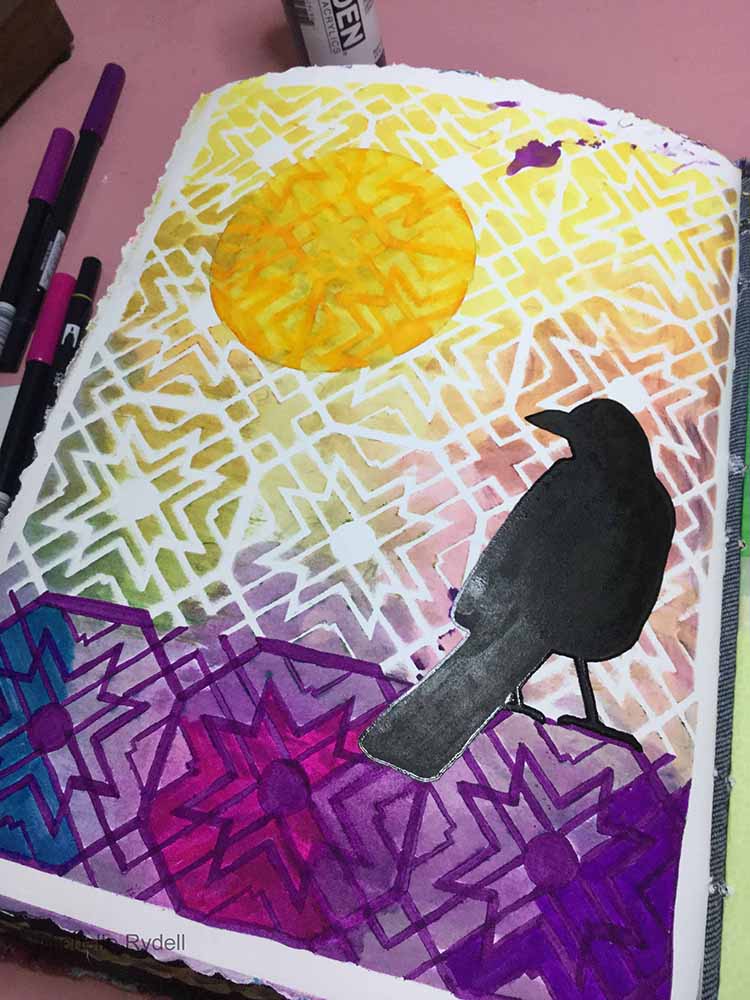 I blended the ground area with water. When dry, a thin coat of matte medium was added to make it waterproof.  I knew I wanted to add a white title, and the matte medium barrier would allow the white to stay white.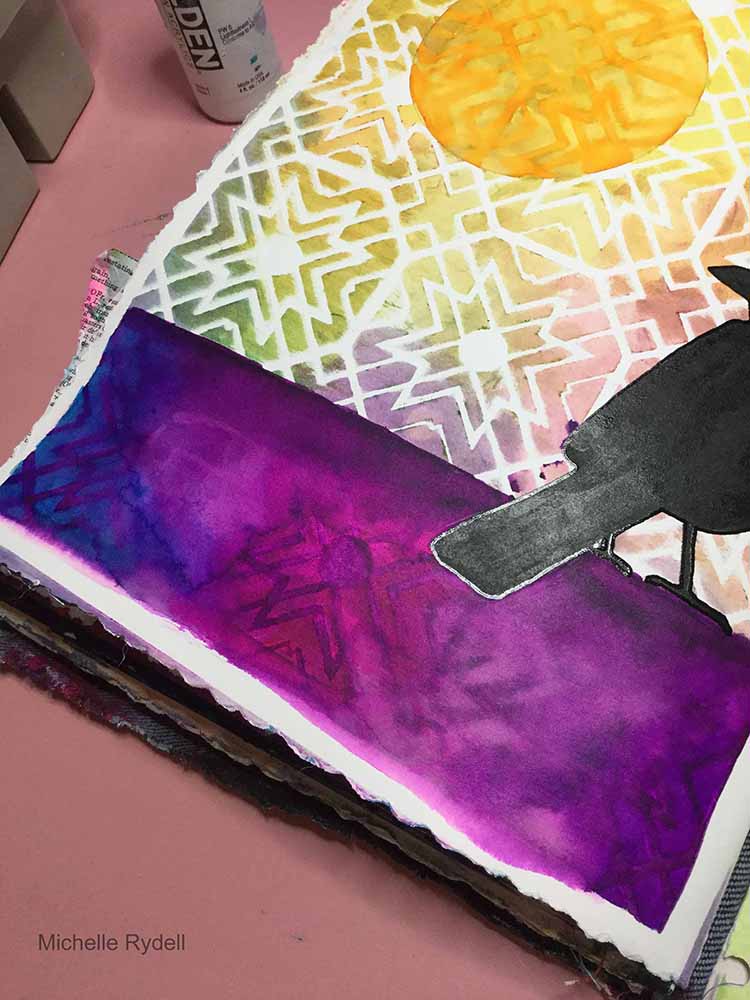 And here is the finished page. The black words around the sun were added with Pitt Pen, and the white on the bottom with a Sharpie Poster Paint Marker.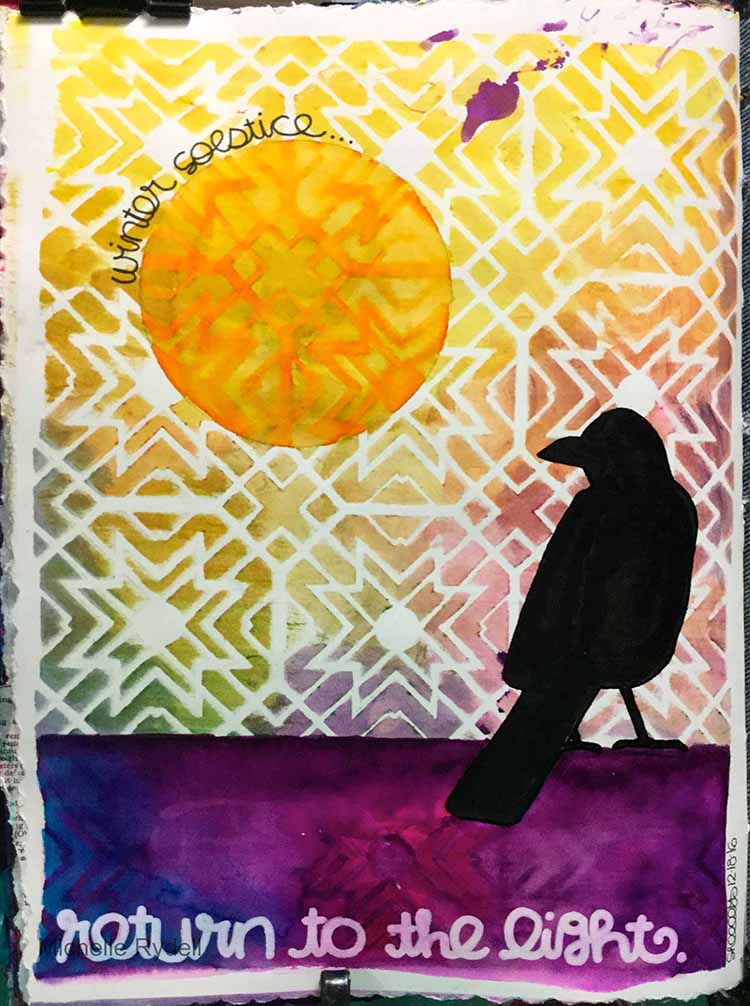 ---
I love how Michelle always creates a scene and story in her work!  This one is a beautiful reminder that Spring will return. Michelle used these supplies – some links are affiliate links:



Play along with us! I love to see how you interpret our monthly themes. Email me how you used my stencils and stamps with the theme and email me an image – I would love to share your projects in my "n*Spiration From Around the Globe".