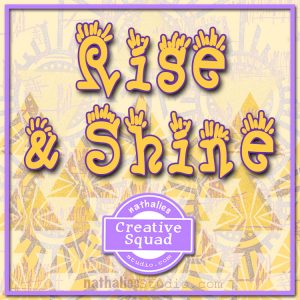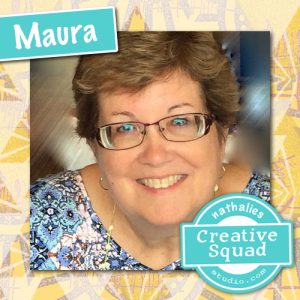 Hello from my Creative Squad! Today we have an art journal page from Maura Hibbitts to lift you up a bit. Maura is using my new Mini Motifs, Nightingale, and Wabi Sabi rubber stamps with this month's theme: Rise & Shine – Sometimes it is inspiring to think of each new day as an opportunity to do something good – to shine. Create something that will encourage others to do the same and let's all bring a little more light into this world!
---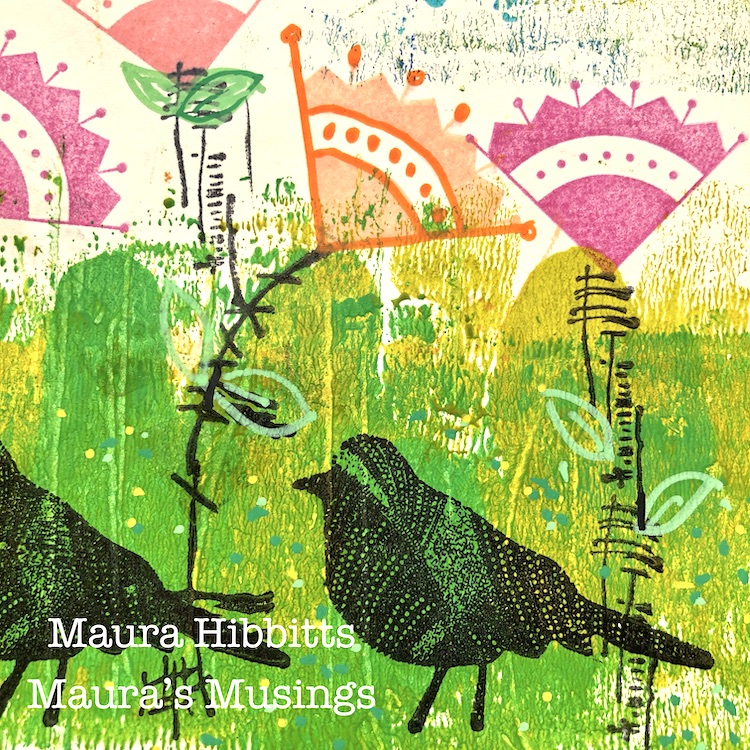 "Rise and Shine" bring back strong childhood memories of my mother using these exact words to get me out of bed in the morning and off to school. Some days I can remember grumbling to myself, "what is there to shine about today?" Those were the days I was so cozy and snug, I just did not want to get up. Today, I am thinking about these words a little differently. Right now, we need things to look forward to in our daily lives, things that shine brighter. Perhaps it is a beautiful sunny day, or the flowers starting to bloom (at least here in upstate NY) that bring some joy to us, so we want to rise and start our day. I am also hopeful that there are brighter days ahead for all of us!
I started off in one of my large art journals with fluid acrylics and a brayer. I began at the top with a good squirt of Hansa Yellow Medium, and rolled the brayer in several directions, to create an area for my sun. Next, I added some drops of Ultramarine blue and Cobalt Teal Hue for my sky area, and rolled the brayer vertically to blend a bit. I also went in and added a bit of Translucent White. I repeated the same vertical strokes with the brayer and Yellow Green Light and Green Gold at the bottom of the page for the grass area. Any extra paint, I just rolled onto the page next to this one, no use wasting any of it.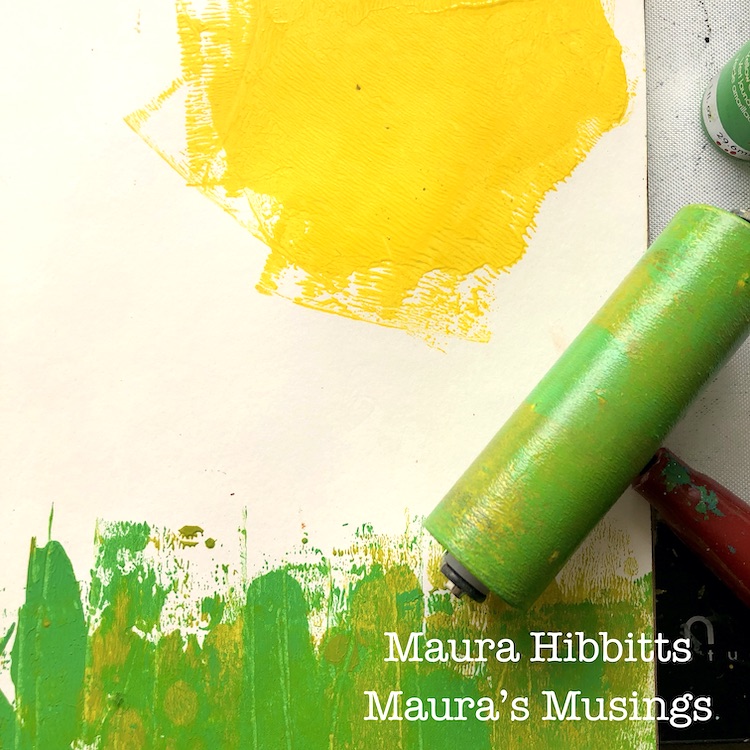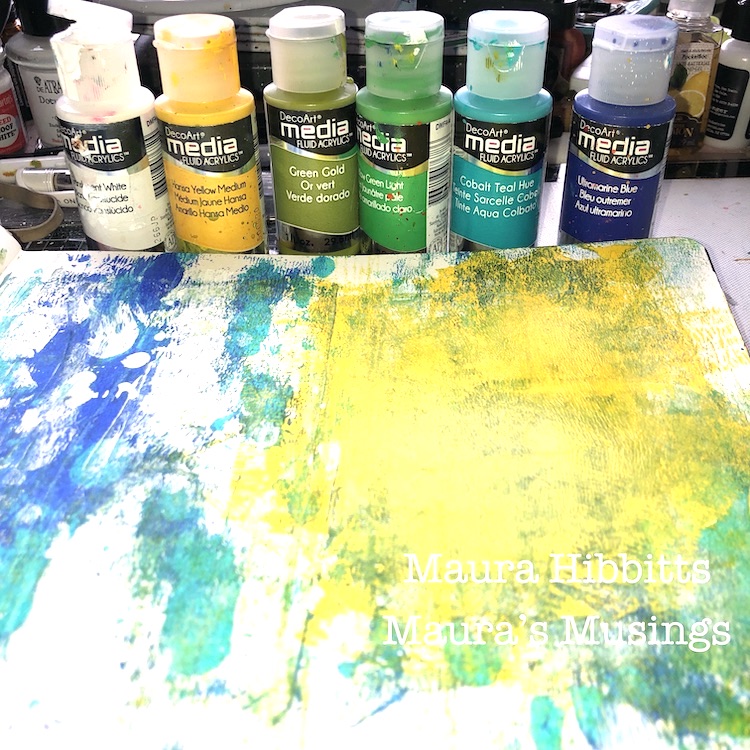 Once the paint was completely dry, I began to stamp the sun. I did this with the Arts and Crafts Motif stamp in a repeating pattern, and used the Moonlight Duo Nebula Rust ink.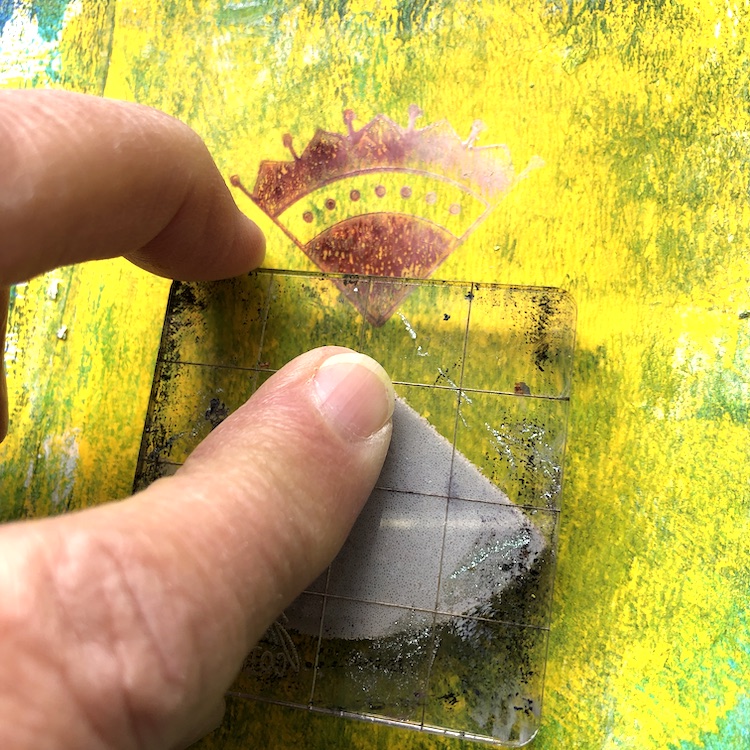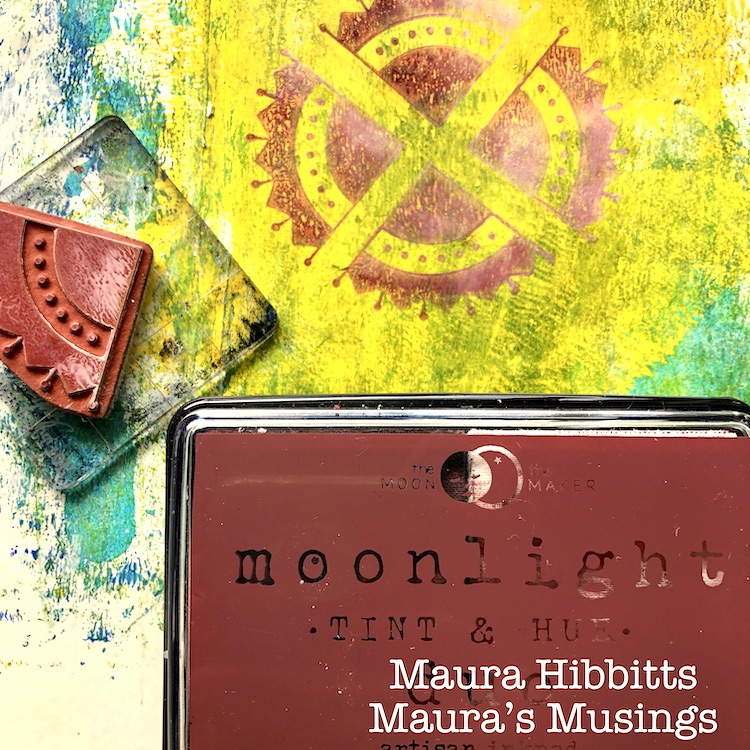 I stamped three Nightingale images in the grassy area with black ink. One great tip I have learned over the years, is to use an uneven number of objects. One bird didn't feel like enough. Remember that saying, the early bird gets the worm? (another rise and shine moment) Well, my trio of birds is out early looking for them!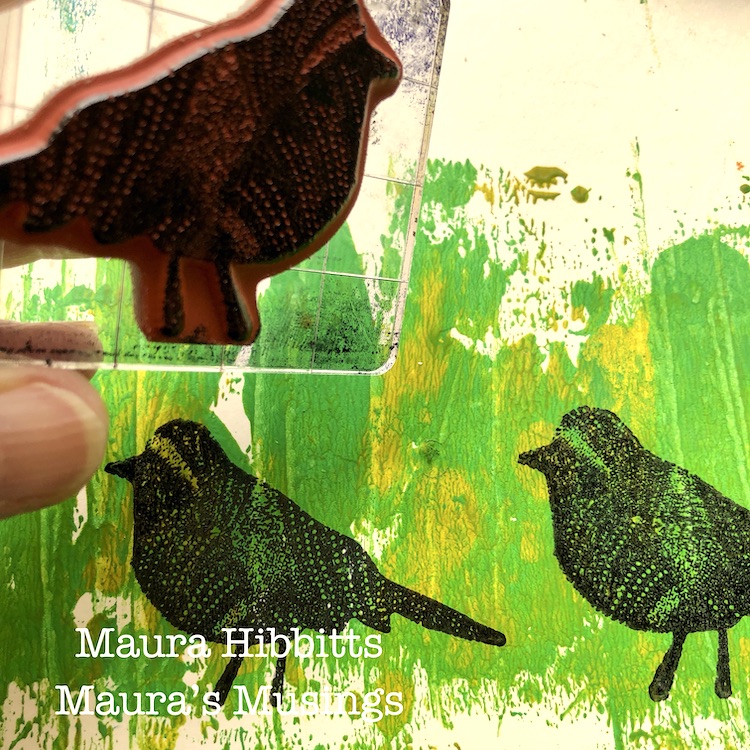 Next, I stamped a variety of "flower stems" with the Wabi Sabi stamps – Jazzed, Groovy and Gnarly and black ink.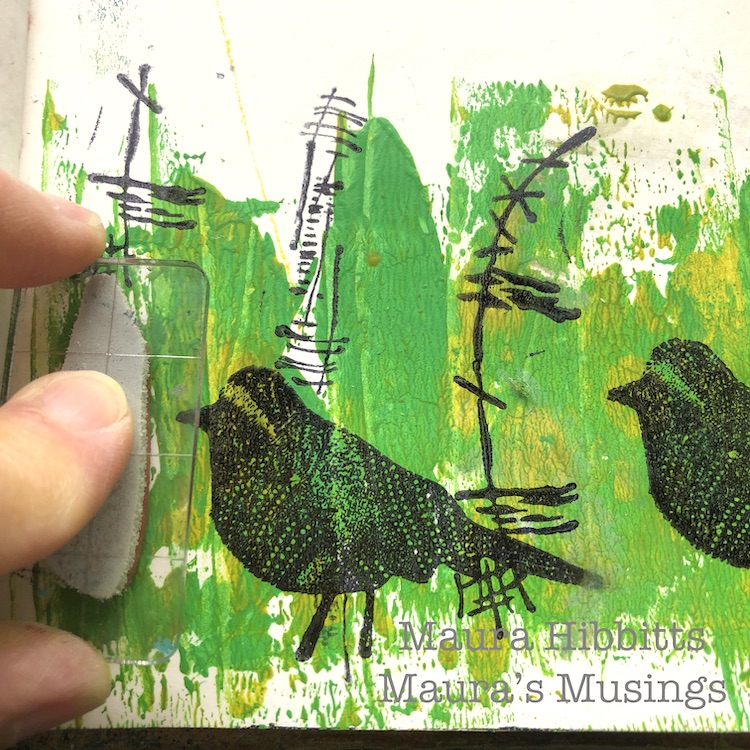 I turned the Arts and Craft Motif stamp into flowers, and stamped them with bright inks, using pinks and oranges, on the end of the stems. I don't know about you, but colorful flowers always make me smile.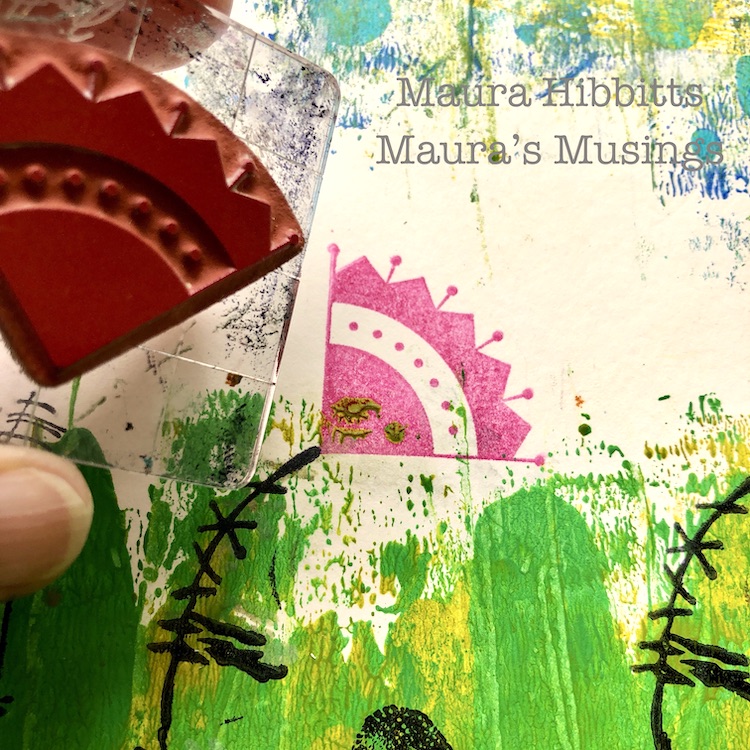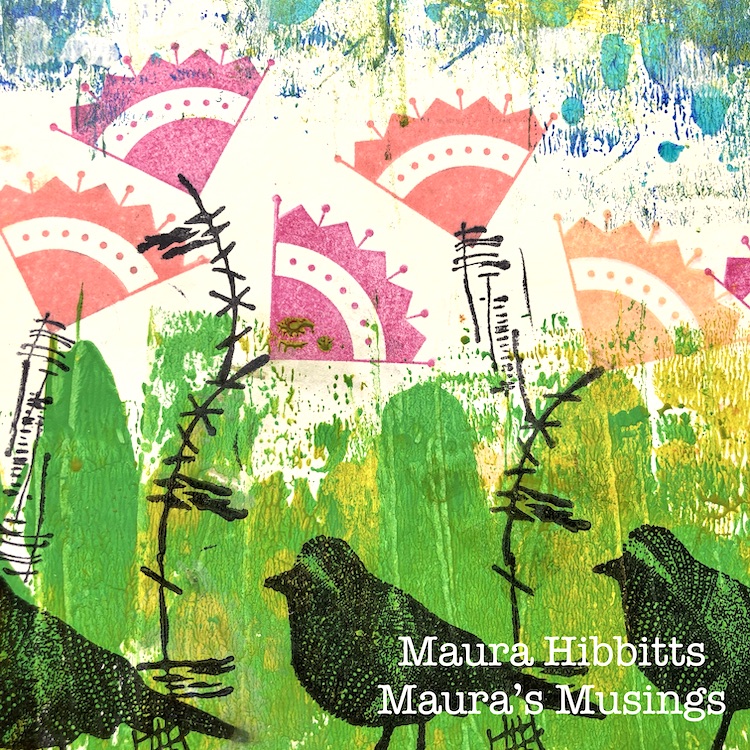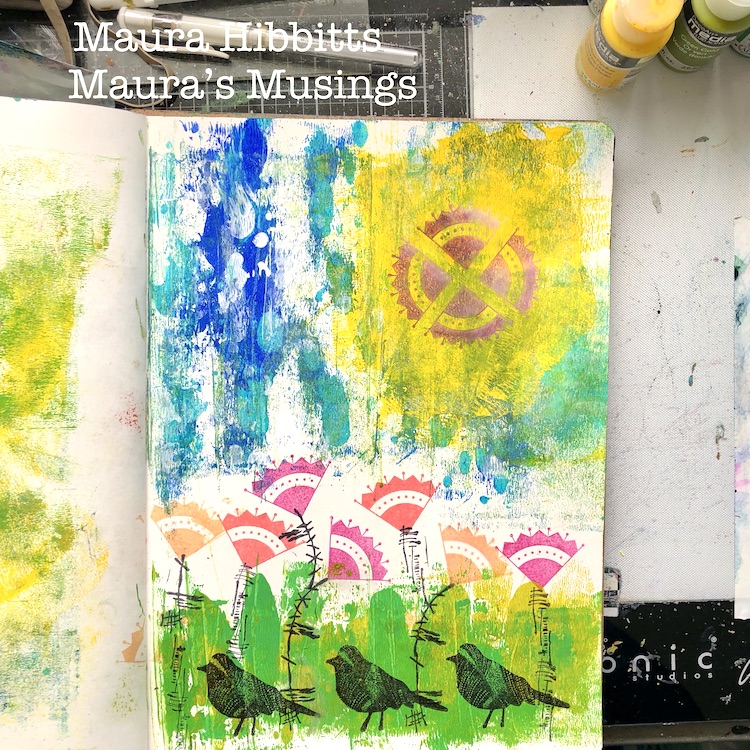 Next, I took several colors of Posca paint pens to add in a bit of detail on the sun and flowers. I also drew in a few leaves for the stems, and added some dots into the grass.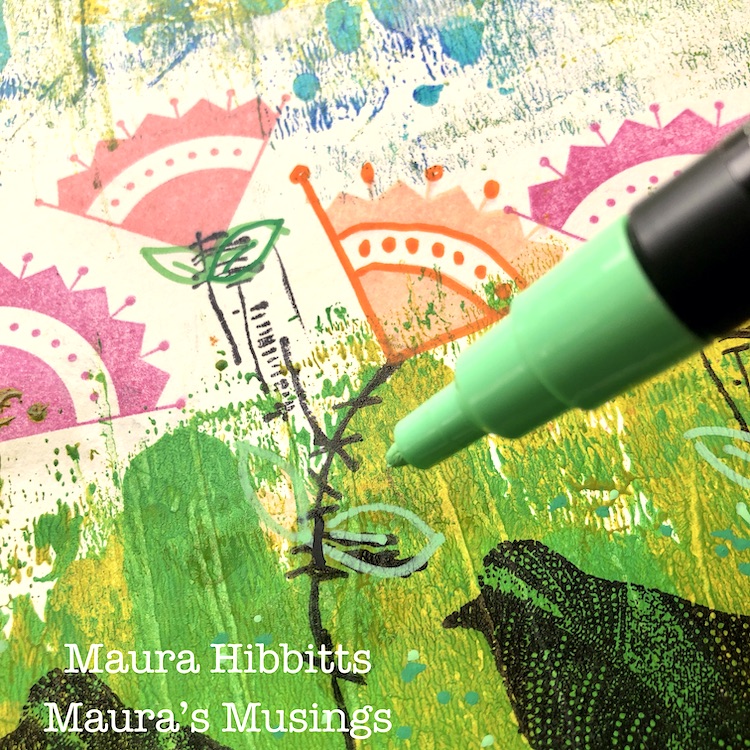 Final step was to hand letter "Brighter days are coming!" with a Posca pen.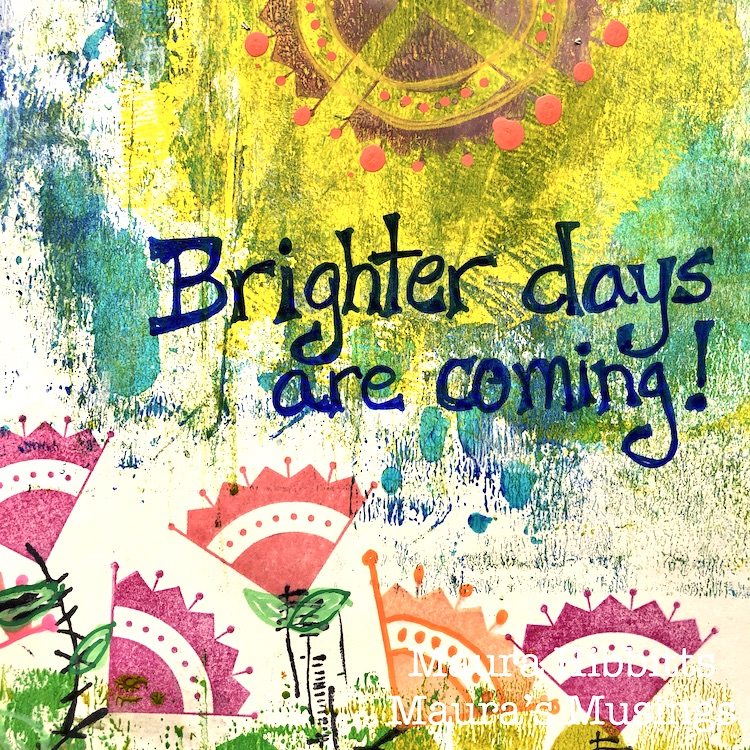 I try to live my life in a positive and optimistic way, and even when times are really difficult like now, I have to believe bright days will be here again. Creating a cheerful art journal page helps uplift my mood.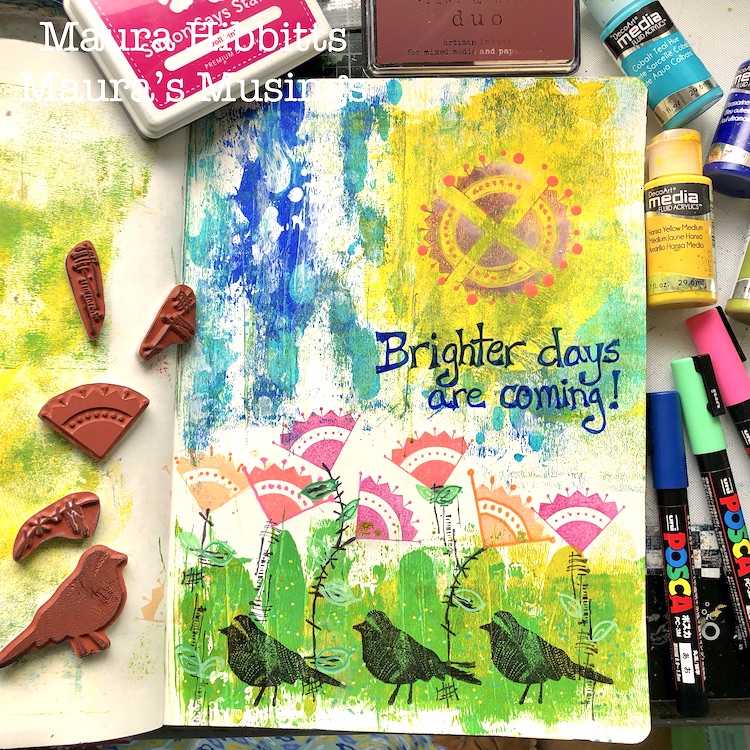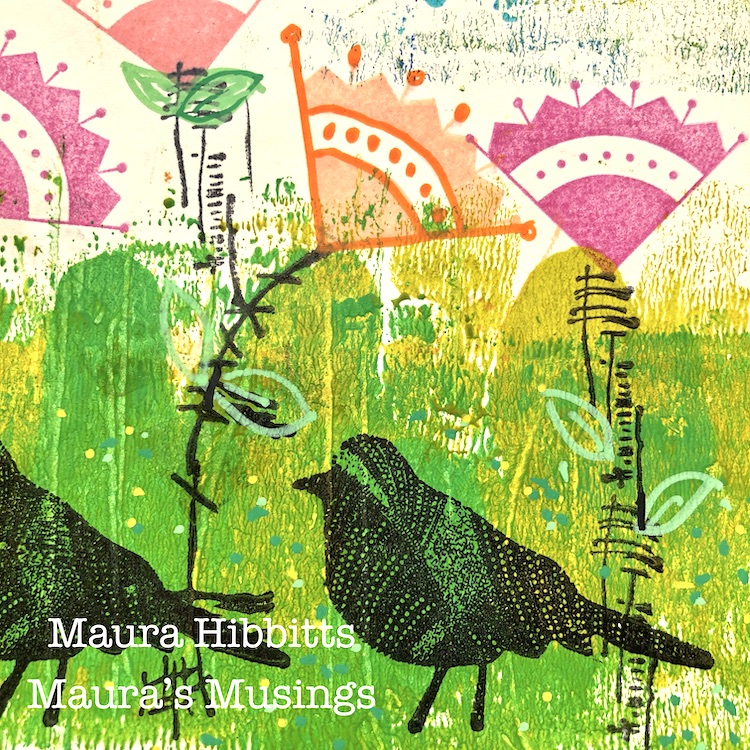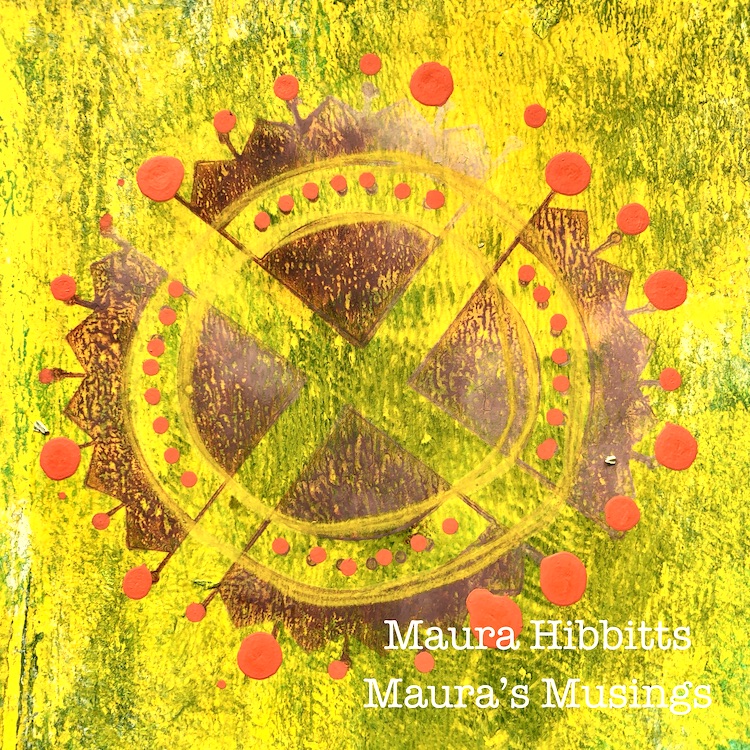 What helps you to Rise and Shine each day? Children, grandchildren, spouse, friend, pet? A sunny day, your garden, art, birds singing outside your window? Look for the special joys in your life to help lift your spirits. I wish you the best! – Maura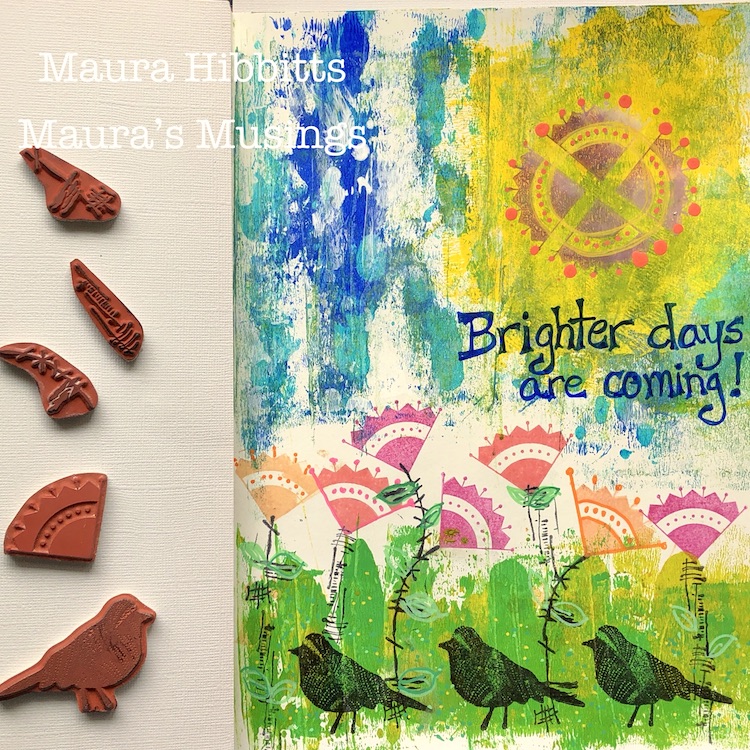 ---
Thank you Maura! We are definitely ready for some brighter days ahead :)
Want to give Maura's project a try? You can find all my Rubber Stamps in my Online Shop. Here are some of the other supplies Maura used:

Feel inspired? Working on something yourself that you'd like to share?  I love to see how you interpret our monthly themes. Email me how you used my stencils and stamps with the theme and email me an image – I would love to share your projects in my next  "n*Spiration From Around the Globe".