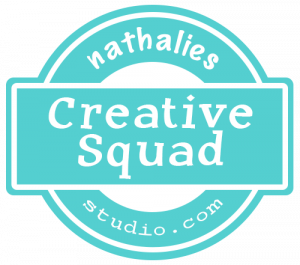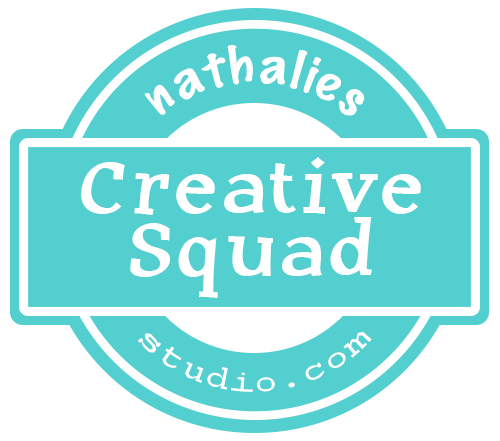 Today I have some lovely cards, envelopes and a tag to share with you from Creative Squad member Judi Kauffman. When Judi received her rubber stamps in the mail, her super creative mind went right to work and I just love the results!
---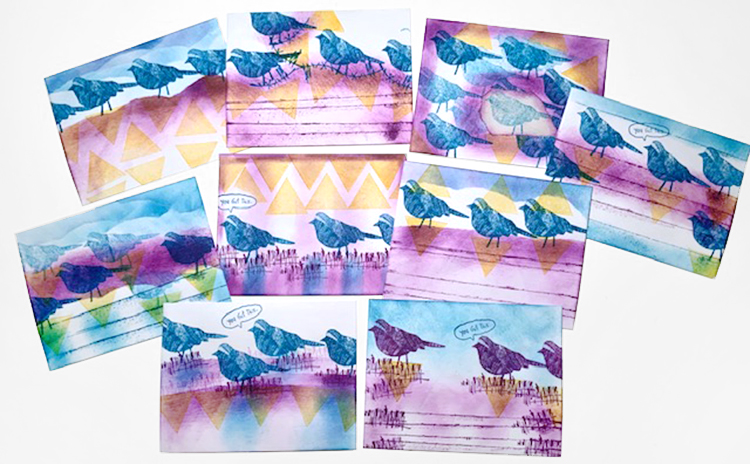 What a treat to get Nathalie's new stamps in the mail – her signature style in a petite and very versatile size! I reached for a stack of envelopes, my go-to with all new stamps, got out some colorful inks, and when I looked at the finished batch I was shocked to see how my worry about covid-19 had taken over. The triangles I'd stamped on and around the Nightingale looked like masks and on most of the envelopes the birds looked like they were practicing social distancing.
I stamped three business cards for the tag, this time using white ink to paint tight-fitting masks on the birds. It really is scary how our subconscious takes over. I set out to make something spring-like and happy! But the cosmos had other ideas.
I love 'Far Out'! In fact, I love all of them. It's a new thing to have the petite size and I think that's a feature worthy of attention.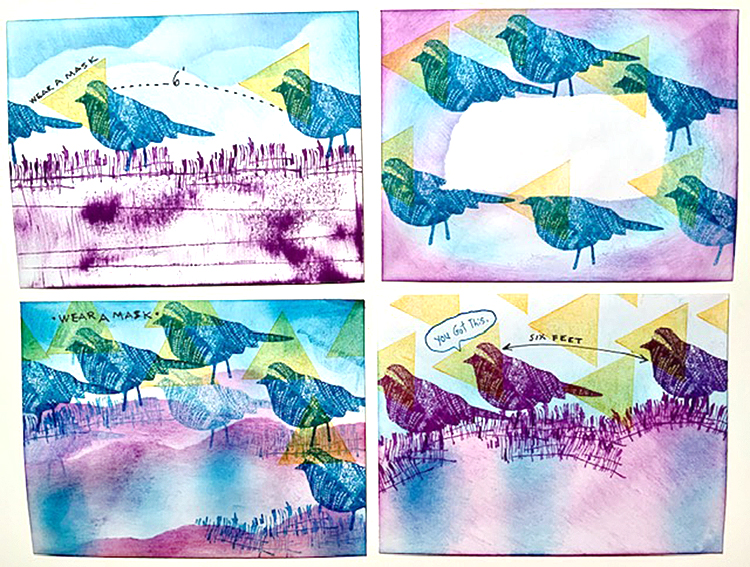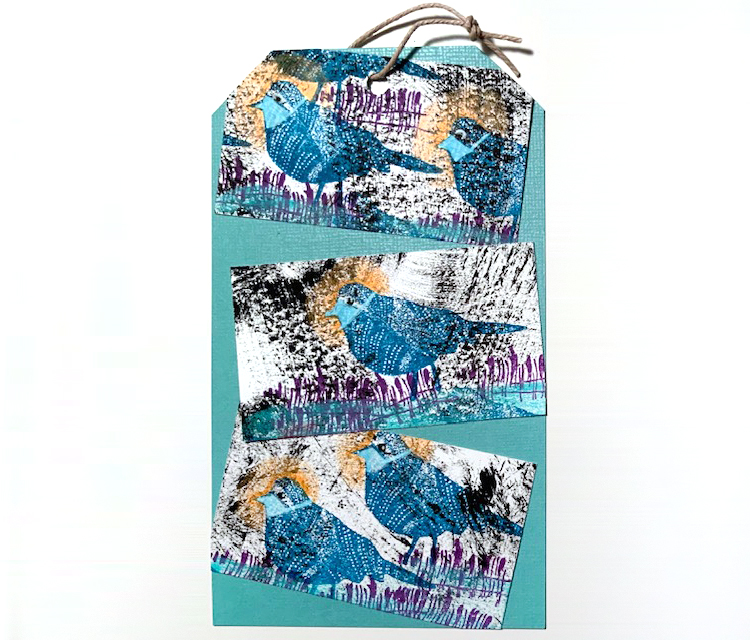 ---
Thank you Judi! It is funny how what is pressing in our minds can come through in our artwork. Regardless, these are a wonderful abstract use of the stamps and in any other time would just be really awesome compositions!
Here are some of the supplies Judi used: