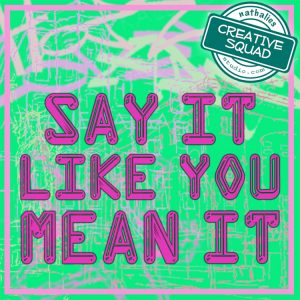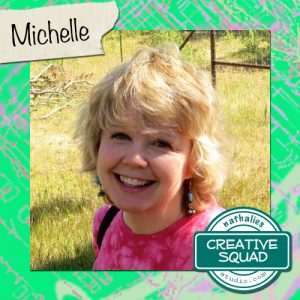 It's Tuesday and time for a post from my Creative Squad! Today we have a fun and uplifting art journal spread from Michelle Rydell. She used my Stroll Through the Hood #1 stamp set for her take on this month's theme Say it like you Mean it – Let your unique voice be heard and tell us what's on your mind. Be bold. Be yourself. We all have something to say and sometimes we need to shout it!
---
One thing I have always been passionate about is music. I grew up with a lot of music in our house – my mom played the piano, and my dad loved to sing. I was fortunate enough to take dance and piano lessons too. Now, as an adult, music inspires a lot of my art. In fact, I am currently working on a mini-journal dedicated to song lyrics.
Today, I want to share a quick and easy way to make a journal page, using Nat's Stroll Through the Hood set #1 stamp set! I'm creating this spread in my 4" x 5" mini journal. The song I am using as inspiration is "Hope" by Idini Menzel. I want to reflect the soft and gentle spirit of the song, so I start with some pink, orange and yellow paint, swirled with white to create a soft background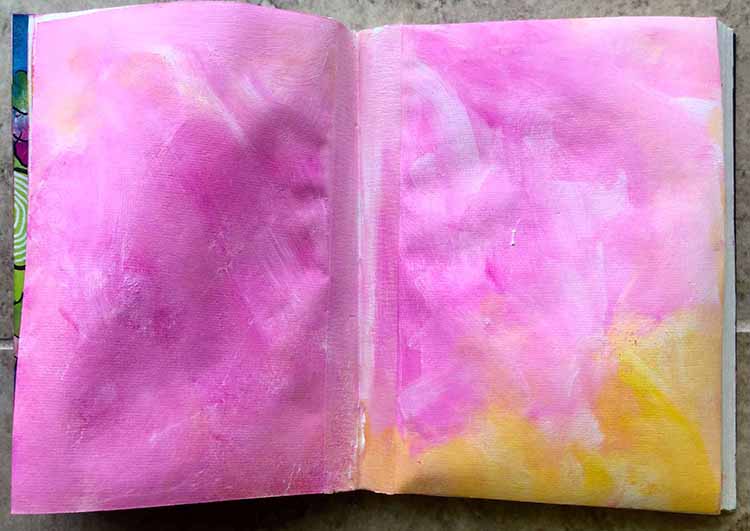 Next, I added a small strip of sheet music for texture, and pounced some coral paint thru Nat's "What's the Point" stencil to create movement in the sky. The "Brownstone" stamp creates the scene, and the lyric starts with the word hope, which is emphasized by using the "Hope Tag" stamp.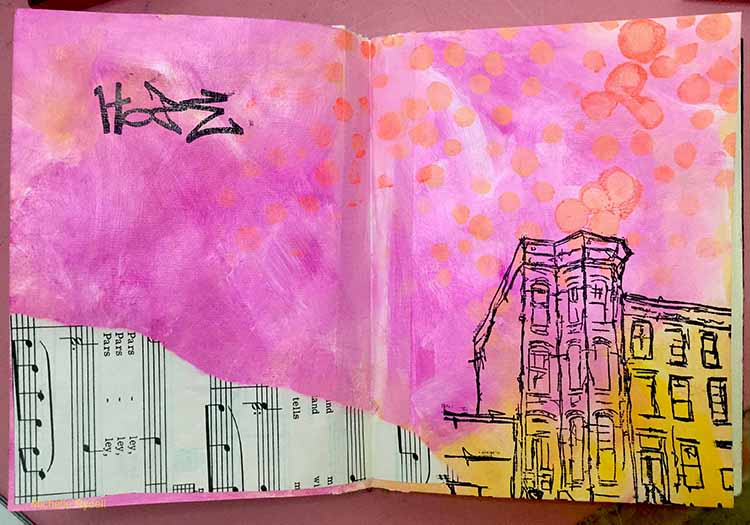 I wrote in the rest of the lyric with a journaling pen, added some stamped "Star Tags" to the sky, drew in a little bird, used a poster paint pen to color in the stars, and added highlights to the building. I finished the page by adding a border with an oil pastel, smeared with my fingers to create a softened effect. Here's the final page…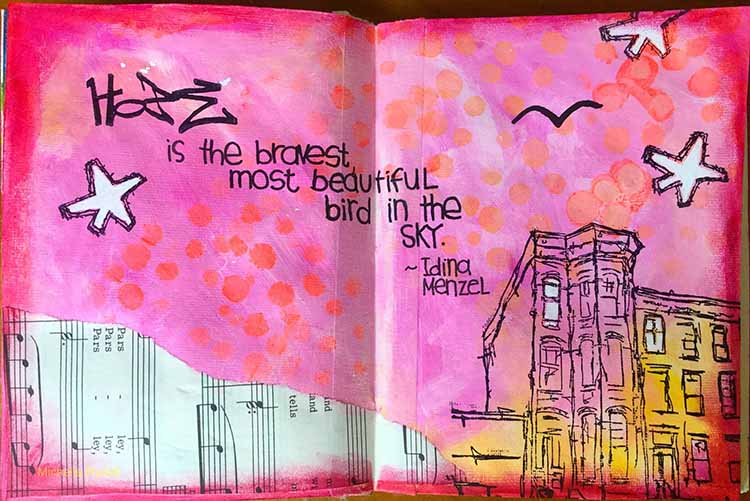 Now that I've done a page with the Hope Tag stamp, I can't wait to try one with the Art Tag and Love Tag stamps too!
---
Thank you Michelle for this gorgeous little masterpiece! In addition to some sheet music, Michelle used these supplies – some links are affiliate links:



Play along with us! I love to see how you interpret our monthly themes. Email me how you used my stencils and stamps with the theme and email me an image – I would love to share your projects in my "n*Spiration From Around the Globe".