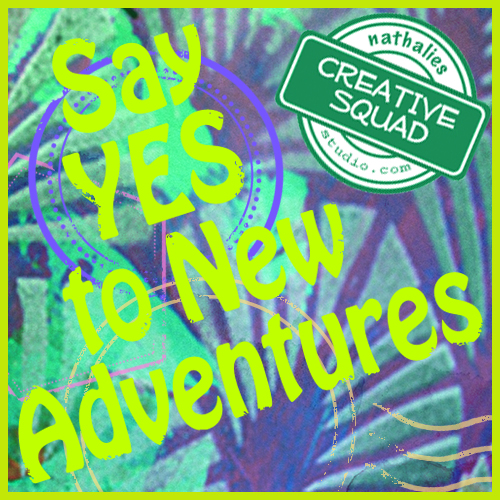 It's Tuesday and time for my Creative Squad to share a project with you with this month's theme: "Say Yes to New Adventures". Throughout the month of August, the team will use any of my n*Studio Stamps and Stencils they would like to use to interpret the theme. Here in the northern hemisphere, summer is coming to a close and it's about time to seize the days and go on a little adventure before hibernation! With this in mind, the team will create something that celebrates the spirit of adventure.
This week we bring you Cheiron Brandon and the adventure she went on to create a beautiful art journal page!
—————————————————————————————————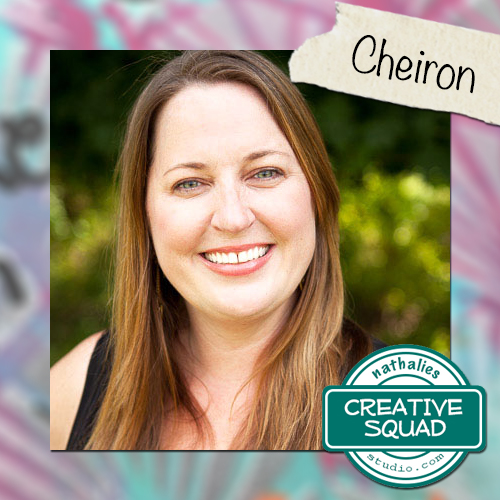 Hi there, Cheiron here with my August project for the n*Studio Creative Squad. This month, I tried a new adventure in my art journal, and it did not come out as I planned at all, but I will show you how I got it back to something I could use :)  Here is my finished art journal page with a fold out in the center for journaling: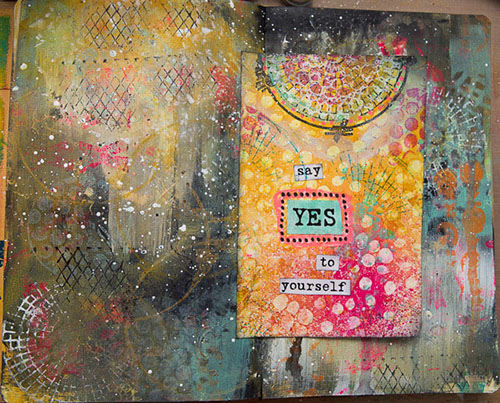 It did not always look like this, I started with a much brighter page and I did not like how the writing came out at all, so I painted over it with black: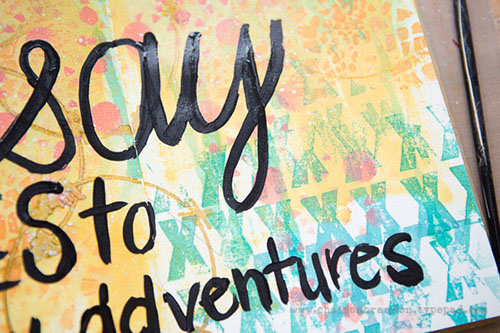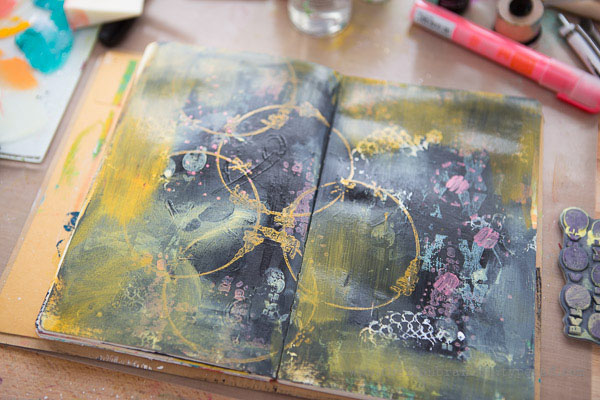 I added many layers to the page with lots of different stamps using Distress Paints that I applied to the stamp with a foam blending tool: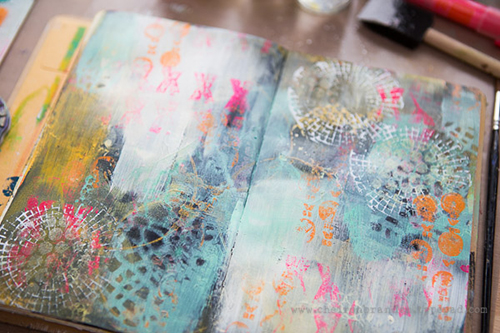 I also had a page from another project that was an adventure gone wrong, so I cut it up and added it to the page so I could use the back for journaling: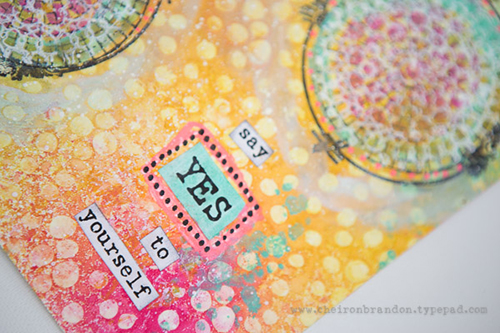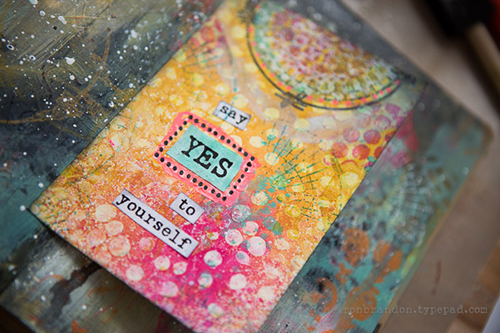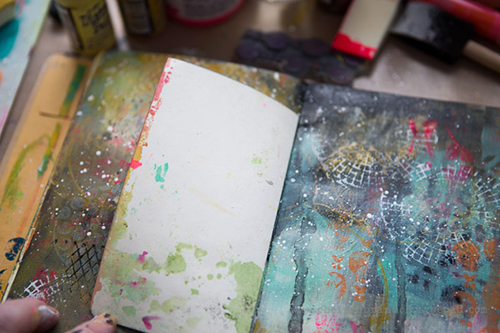 The lesson for me this month, is that every adventure whether it be small or big does not always work out, but you should just keep taking new adventures!
—————————————————————————————————
Cheiron's art journal spread turned out beautifully with all those layers, and the adventure it took to get there was definitely worth it.
Cheiron used the supplies listed below (some are affiliate links):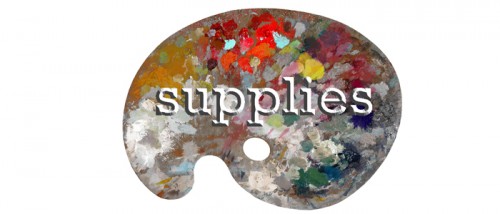 Maybe you will even play along with us -I would love to see how you interpret our monthly themes. Email me how you used my stencils and stamps with the theme and email me an image – I would love to share your projects in my next "n*Spiration From Around the Globe".
See you next Tuesday for another project from the Creative Squad!