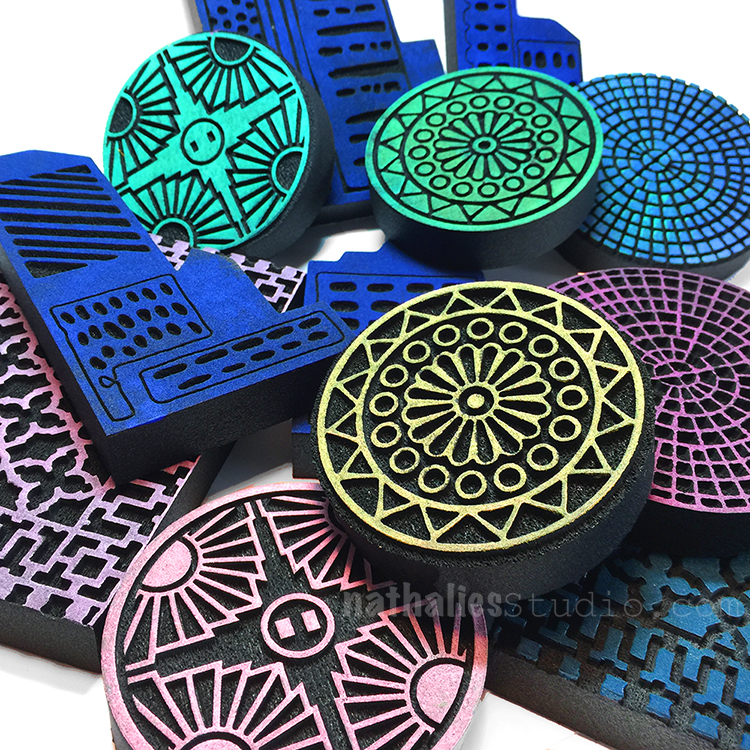 They're here! My latest foam stamp designs with ArtFoamies are in stock and ready to ship.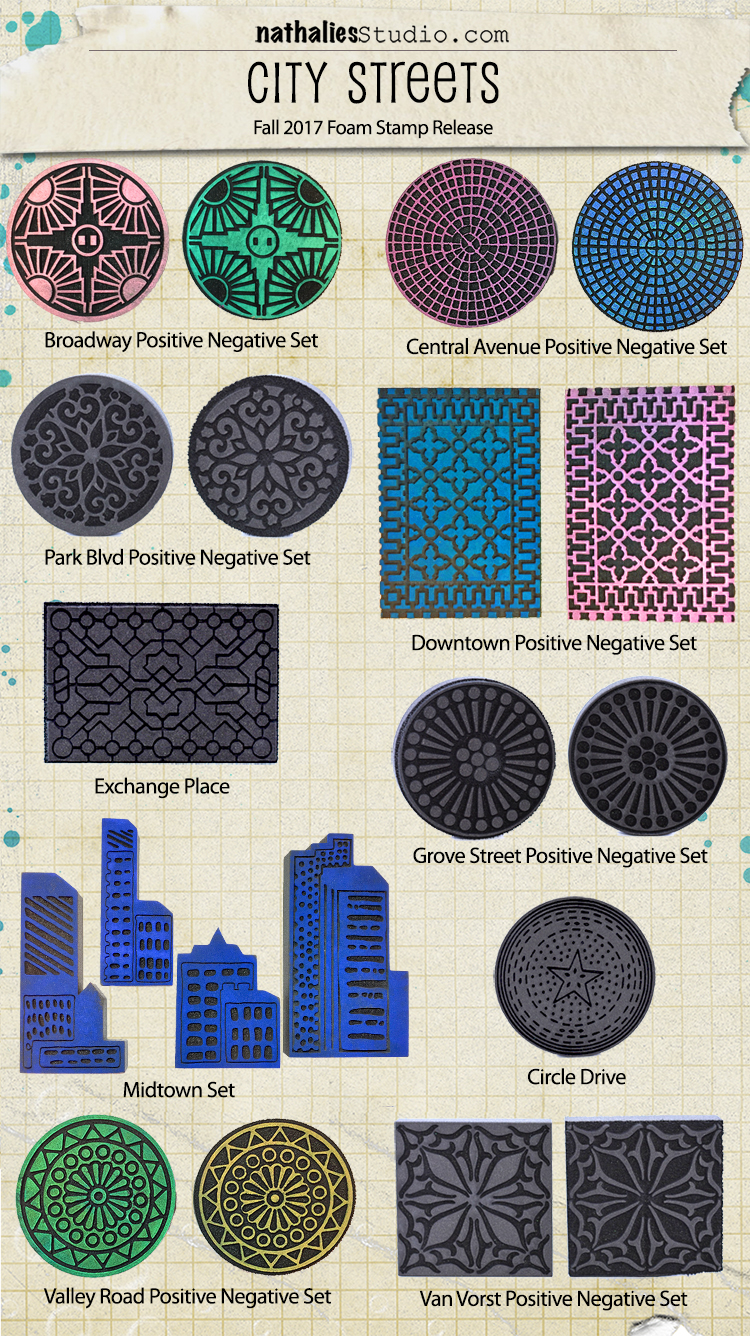 Get the City Streets stamps here.  These stamps are all based on manhole covers and grates that I've photographed over the years on my Stroll Through the Hood excursions. Many of them are sets of positive and negative designs so you can layer them up in cool ways. All of them are really nifty versatile patterns that could be focal points, backgrounds, you name it. The Midtown Mini Set is 4 stamps that you can arrange any way you like to create a cityscape of your design. Most of the names come from places and streets right around my own Hood.
And… I'll be introducing the stamps and showing them on my Kaffeeklatsch Facebook Live event this Wednesday, September 20th at 4pm EST. Join me for a chat – it's been a while!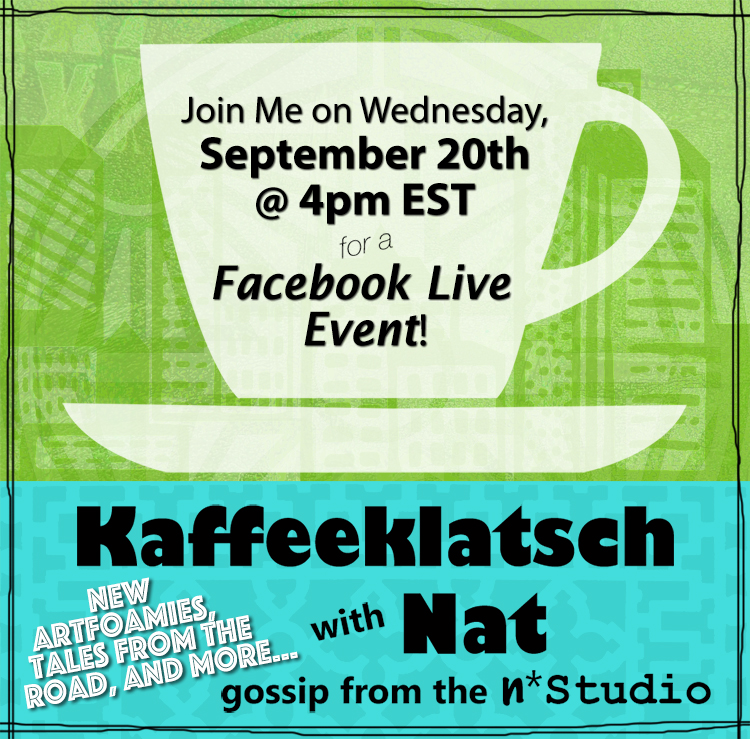 I'll also be talking about my inspiring road trip that I took recently in the American Southwest, my upcoming Workshop at Nat's (Yes, I'm hosting a workshop at my place!), and a couple other things. Drop in, say hello, I'd love to see you there :)
Wednesday, September 20th at 4pm EST.