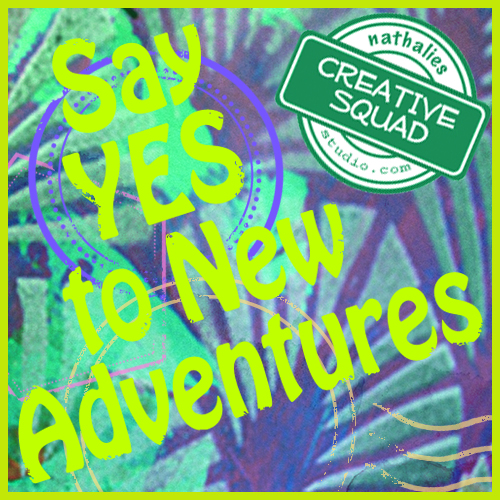 It's Tuesday and time for my Creative Squad to share a project with you with this month's theme: "Say Yes to New Adventures". Throughout the month of August, the team will use any of my n*Studio Stamps and Stencils they would like to use to interpret the theme. Here in the northern hemisphere, summer is coming to a close and it's about time to seize the days and go on a little adventure before hibernation! With this in mind, the team will create something that celebrates the spirit of adventure.  Maybe they took a trip recently that included some unexpected twists and turns, maybe they like to live the adventurous life every day, or maybe their idea of adventure is as simple as trying a new brand of tea. Whatever they do to "live on the edge" is appropriate fodder for this one.
This week we bring you Gwen Lafleur's gorgeous art journal spread that might inspire you to journey to far-off places!
—————————————————————————————————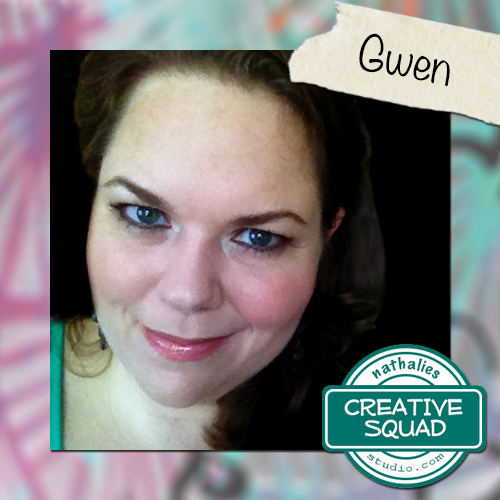 This month's theme around new adventures might as well have been tailor made for me! For most of my life I've never really considered myself an adventurous person… I'm not interested in thrill seeking or eating really bizarre foods, but in the last few years I've realized that I'm much more adventurous than I ever thought; I love to travel and see new places, try new food, and explore new cultures. I try and take a trip every year, and pretty soon I'm taking a really big, slightly off the beaten path kind of trip that's been in the works for about two years! Thinking about that, I really wanted to make an art journal page that would demonstrate my love of travel adventures.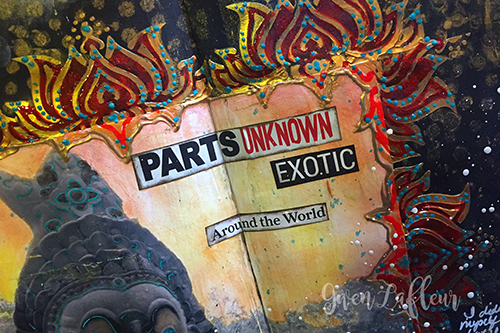 To start, I gesso'd the pages of my 9×12 handmade journal with black gesso and when that was dry, I took
Nat's What's the Point? stencil
and some gold spray ink and added lots of gold dots all over the background.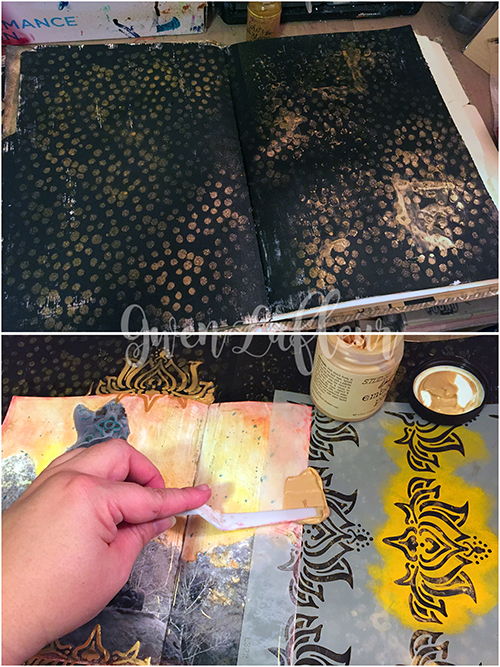 I had already chosen my photo for this spread – I used a picture I took in Cambodia two years ago that I altered and tinted in a class with Seth Apter. I used matte medium to adhere that firmly to the page. When that was dry, I used the
Lily Wallpaper stencil
along with some gold embossing paste to create a frame all around my photo. I did this in two shifts so that I didn't mess things up trying to stencil with wet paste on the page. I love the effect I got from that! I also glued in some travel and adventure words and phrases I'd cut from a magazine to really reinforce the theme.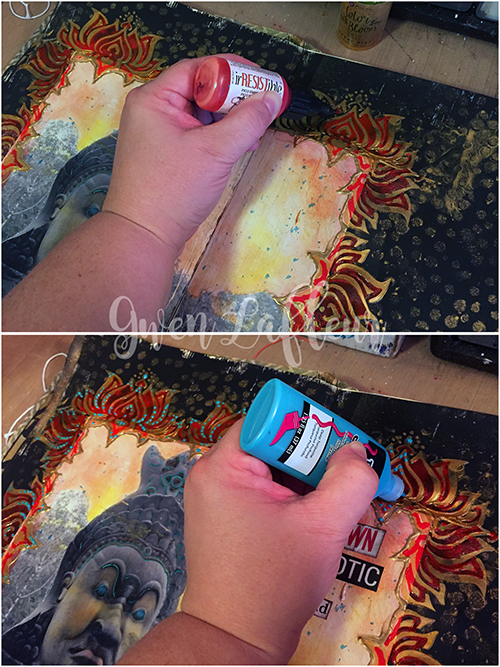 When all of the embossing paste was dry, I used an irRESISTible Pico Embellisher in Morocco to color in the open areas in the stenciled frame. This was a fun way to pull another color out of my photo and add some visual interest. Of course, that was followed up with dots made with dimensional fabric paint (I can't resist the dots!) Just a side note, when I use dimensional paints (or really anything glossy,) I lightly wax the finished spread so the pages don't stick together.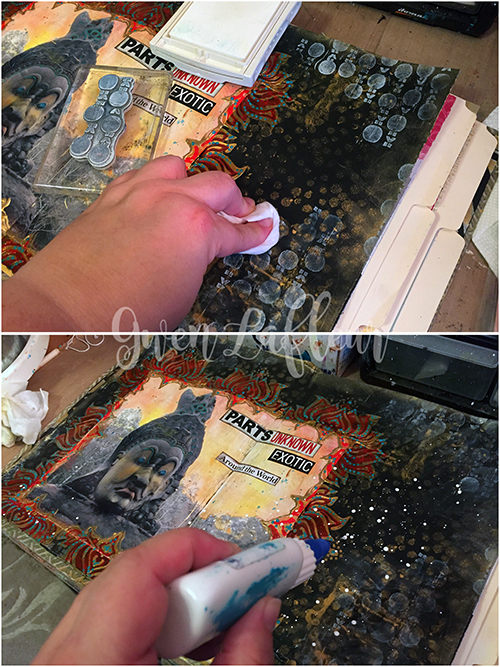 I wanted to add a few more finishing touches before doing my journaling. I used some white ink with an image from
Nathalie's Marks rubber stamp set
and stamped in a few places around the page. Then I took a baby wipe and knocked the ink back a bit so that it wasn't quite so strong and competing with the photo. I threw some clear embossing powder over it and heated since I still wanted to work on top (you need to heat set or emboss pigment inks on top of acrylic, otherwise they'll wipe off with mediums, baby wipes, etc…) Finally, some splatters of white paint to kind of unify the whole thing. Then I just added my journaling with a white pen, glued on a few scraps of sequined fabric, and edged the page with gold ink. Voila! Finished art journal spread!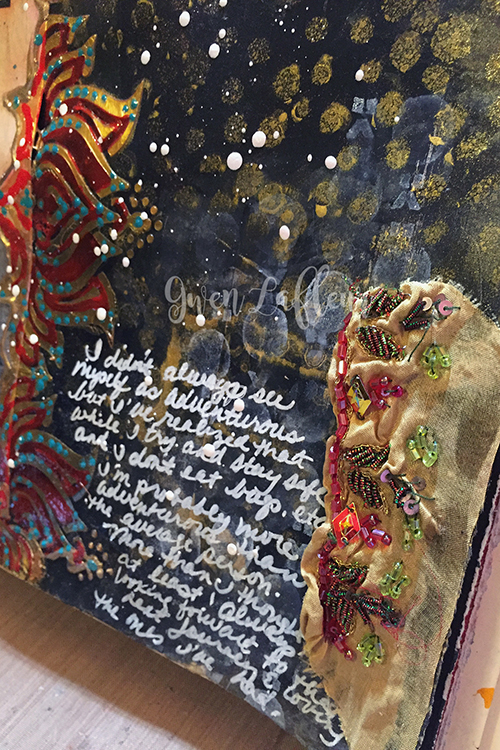 I hope you enjoyed today's project… I know I did! Now I'm off to begin my countdown for my next adventure!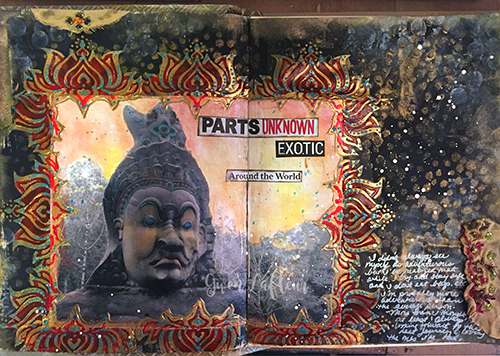 —————————————————————————————————
Gwen's art journal spread is so dreamy and exotic – it really reminds me why I love traveling to new places and seeing different cultures.
Gwen used the supplies listed below (some are affiliate links) as well as a Stampin' Up white craft ink pad: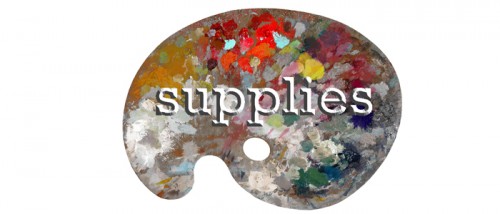 Maybe you will even play along with us -I would love to see how you interpret our monthly themes. Email me how you used my stencils and stamps with the theme and email me an image – I would love to share your projects in my next "n*Spiration From Around the Globe".
See you next Tuesday for another project from the Creative Squad!