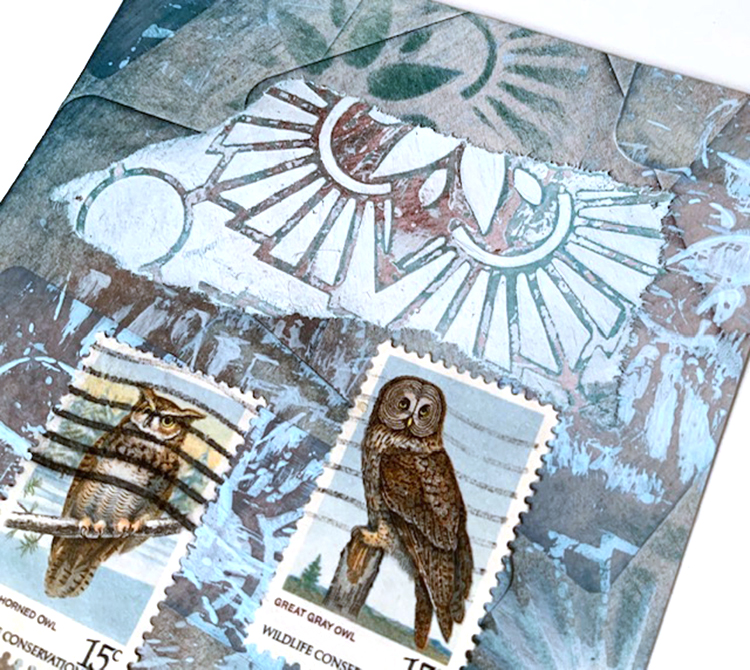 Our friend and Creative Squad member Judi Kauffman surprised us with some envelopes and 4"x5.25" collages that she created with her newest Nathalie Kalbach 9"x12" stencil – Hamilton!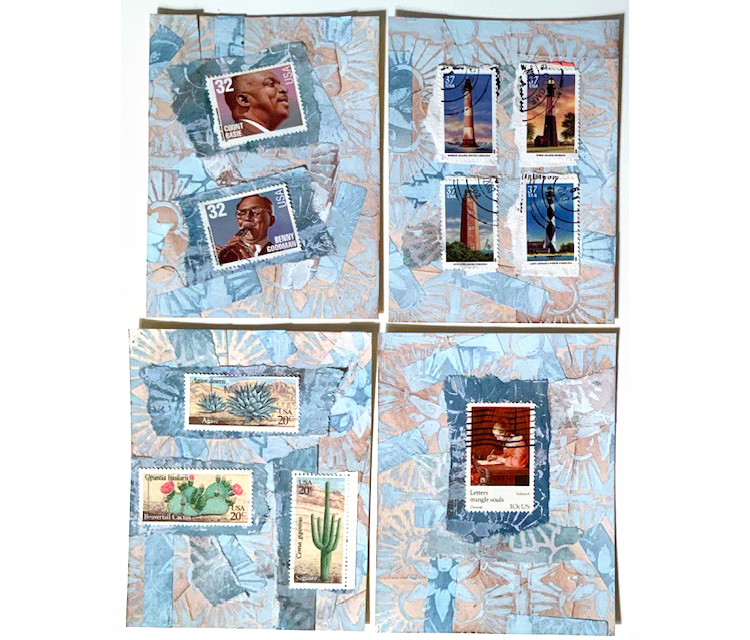 She dipped into her stash of vintage office supplies and covered three sheets of cardstock with randomly overlapped mailing labels.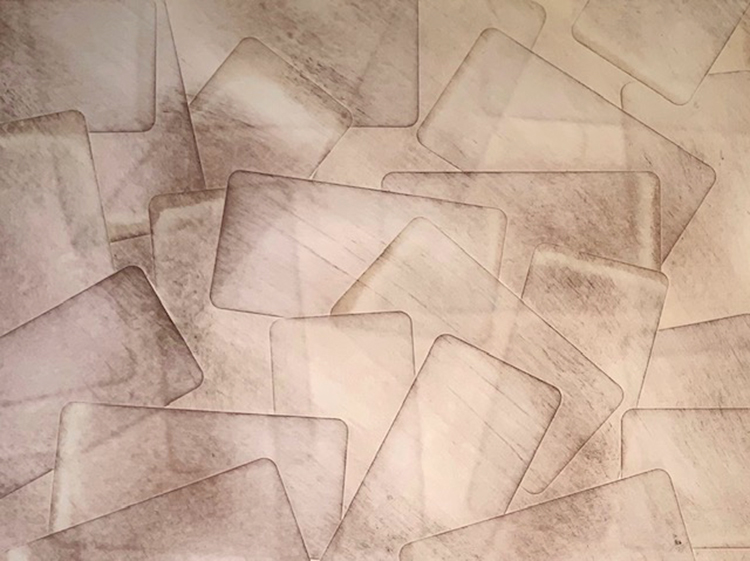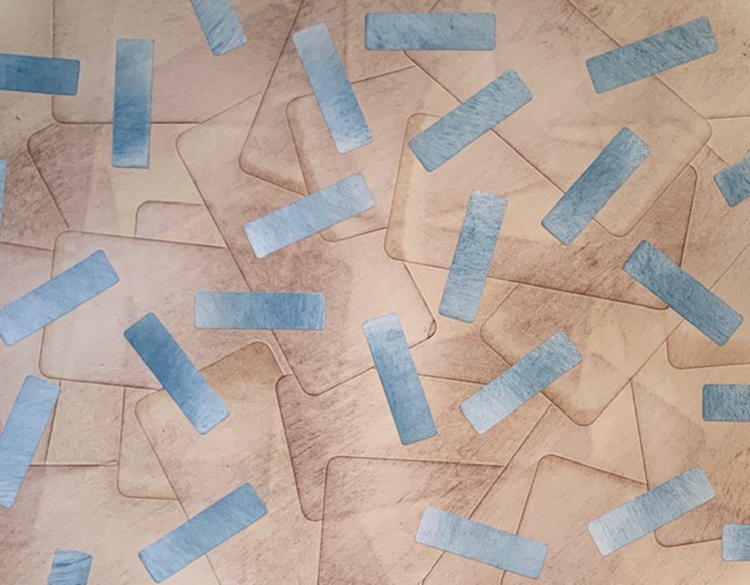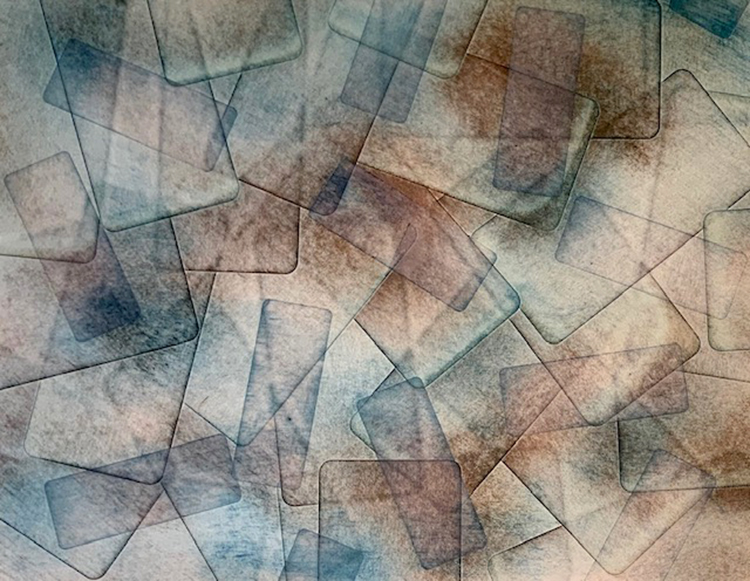 She sponged them with dye inks before she stenciled the sheets using my Hamilton stencil with more ink and white acrylic paint.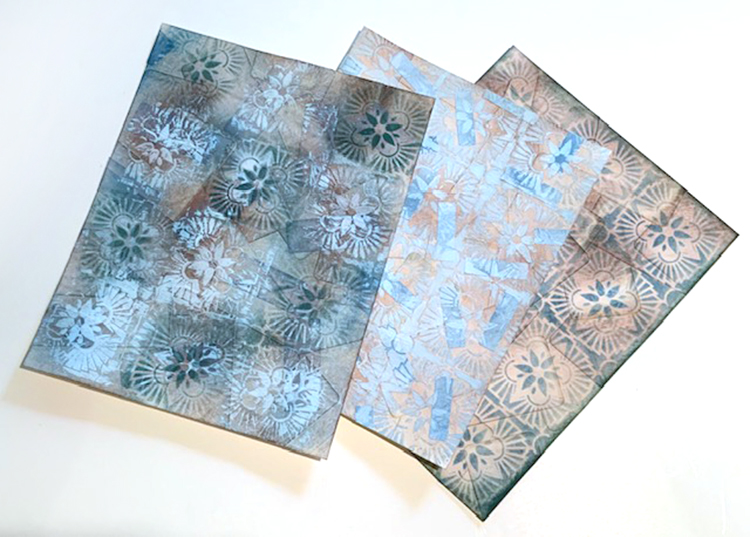 She cut each sheet into four rectangles (sized for A2 card fronts or to put into her Traveler's Notebook) and added more stenciled texture with torn newsprint scraps that were protecting her work table.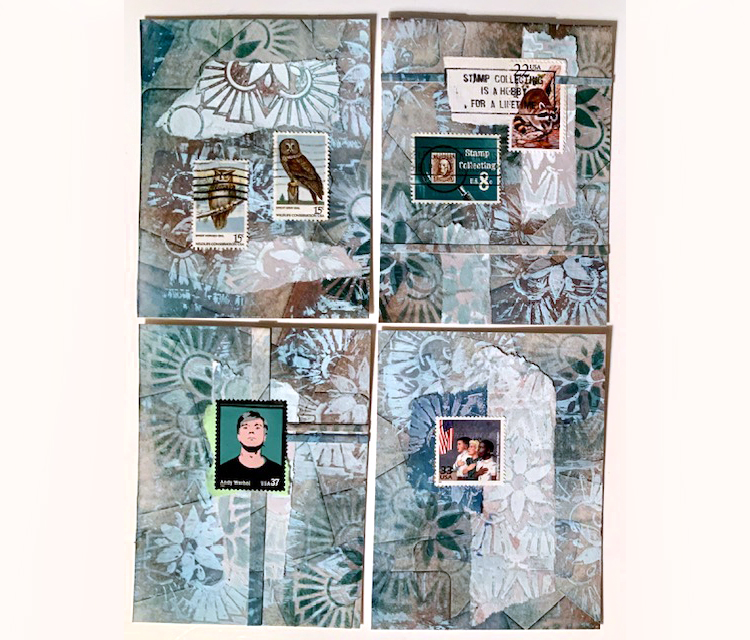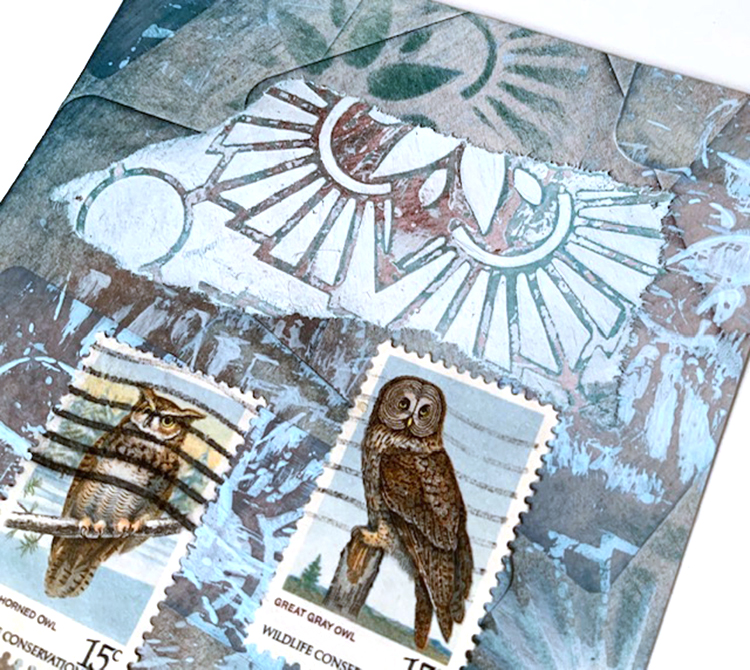 Her finishing touches: Canceled postage stamps and a few straight, thin strips from the cardstock sheets.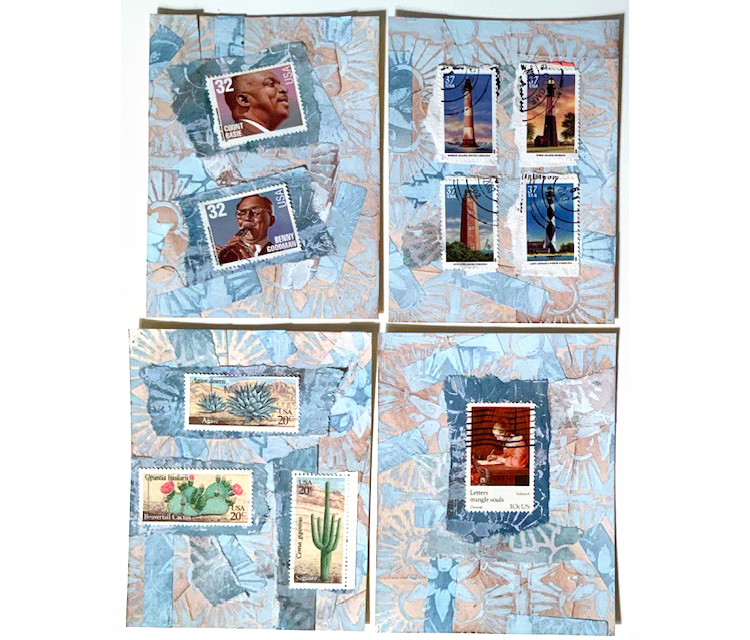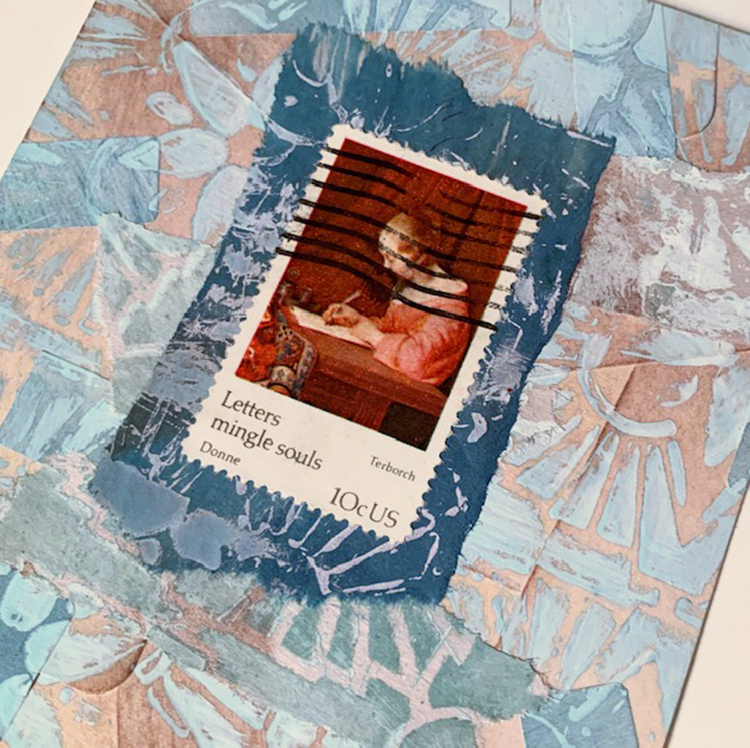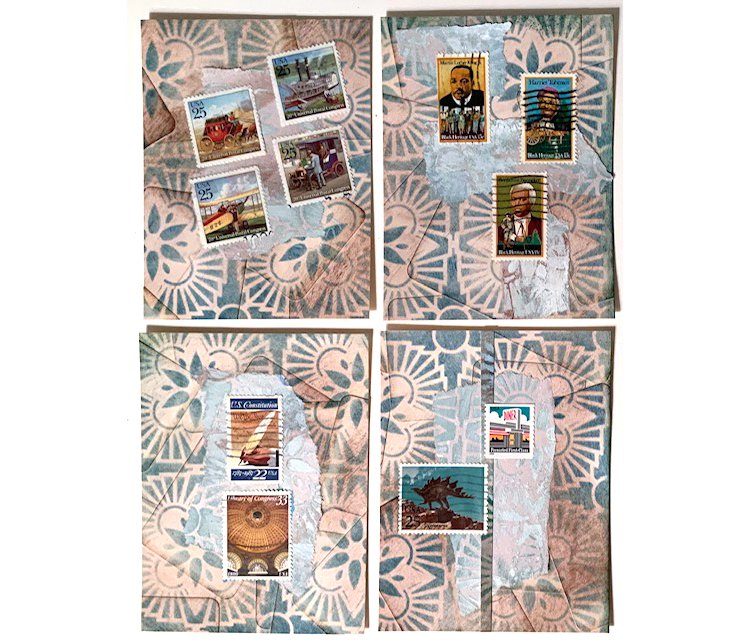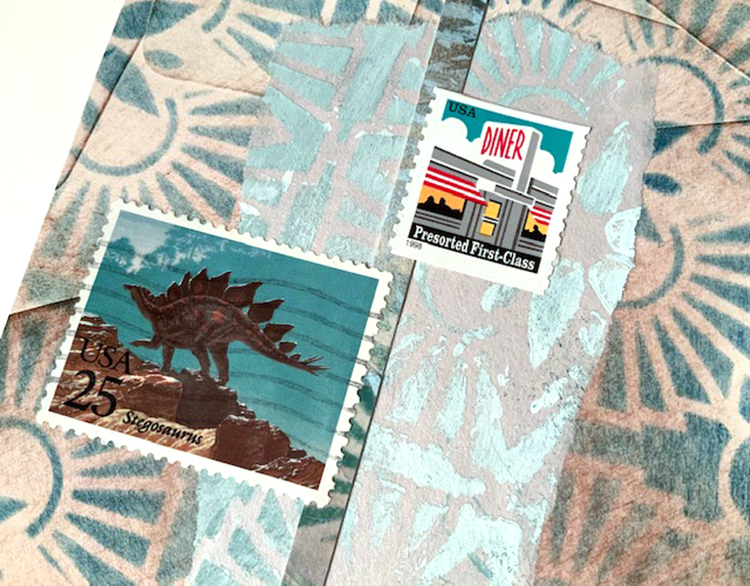 While she was at it, she stenciled a batch of envelopes with the Hamilton stencil too!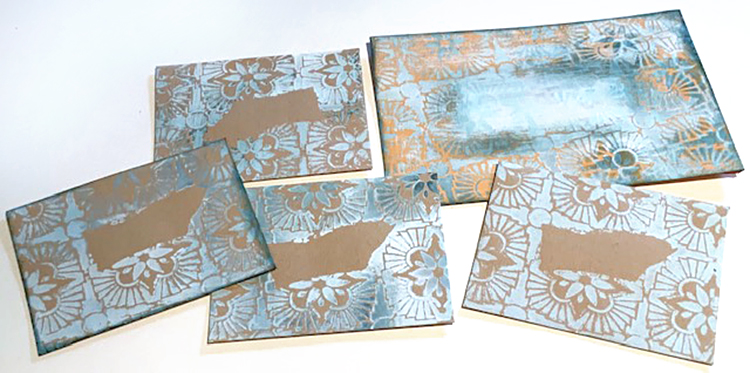 Thanks for sharing Judi!