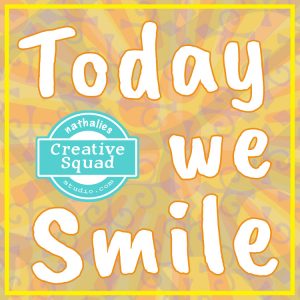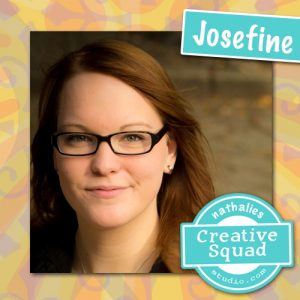 Hello from my Creative Squad and a mixed media piece by Josefine Fouarge! Josefine is using my Art Deco house, Art Tag, Chain Link, and Cross Circle rubber stamps and this month's theme: Today We Smile – They say smiling can lift our mood and maybe improve our overall health. Let's try it! Think about what makes you smile and share it with all of us. After all, smiles are also known to be contagious :)
---
Yes, let's all smile. I smile when I can create, so surprise – I'm creating something ;) And I hope it will inspire you to create and maybe even smile yourself.
I enjoy creating the most when I can turn off my head while putting something onto paper (or in this case onto a board). Not thinking about what happens, just letting my inner joy guide me. This is what happens when I do exactly that: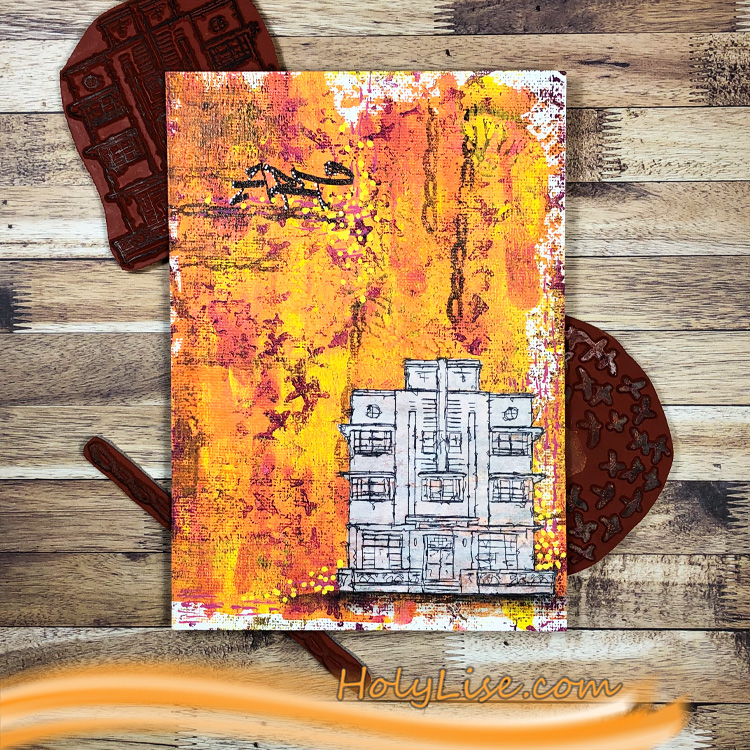 Here you can see how everything came together. Just imagine my smile on my face while I was smooshing around with paint, ink and stamps.
Can you see all the texture in the background? I really enjoy how the white house contrasts with the colorful and textured background. It's a totally different look.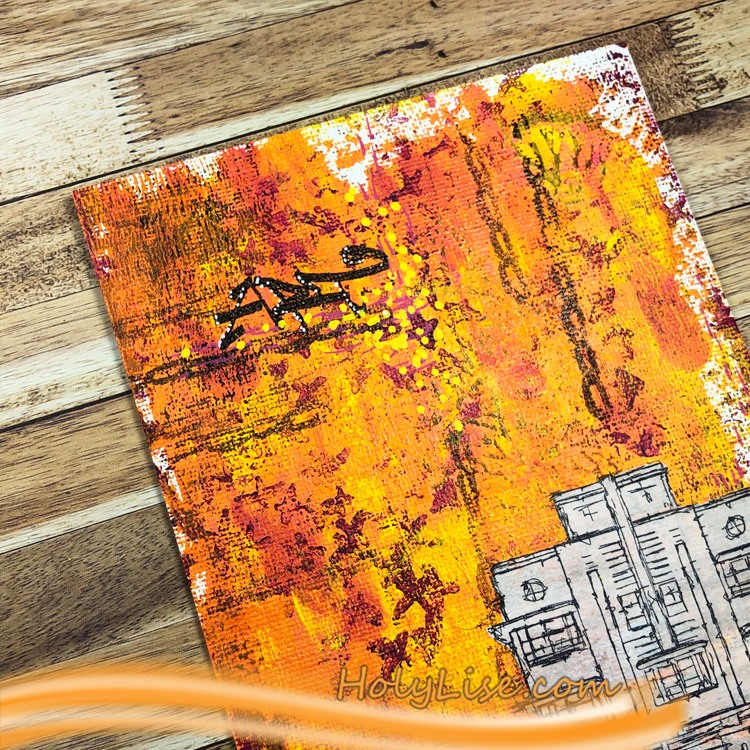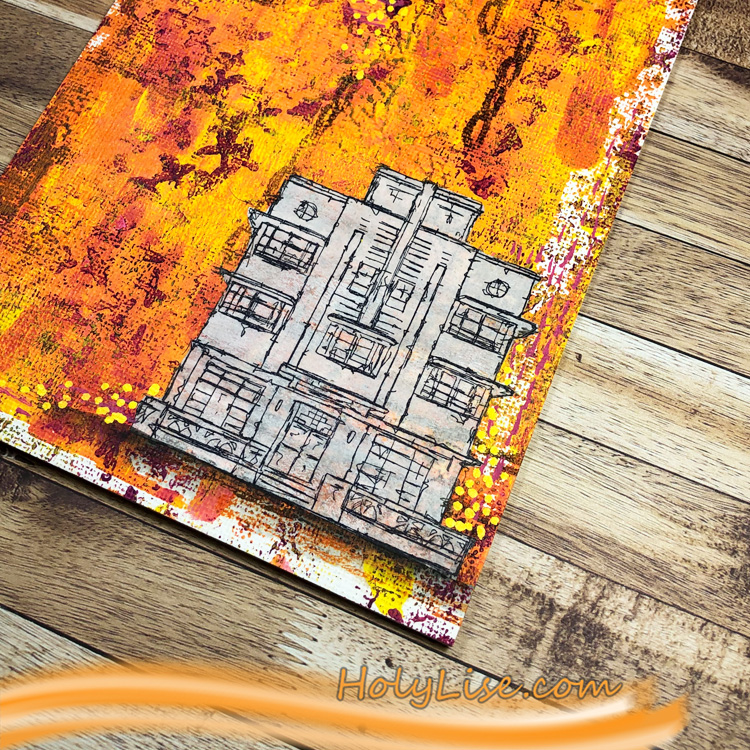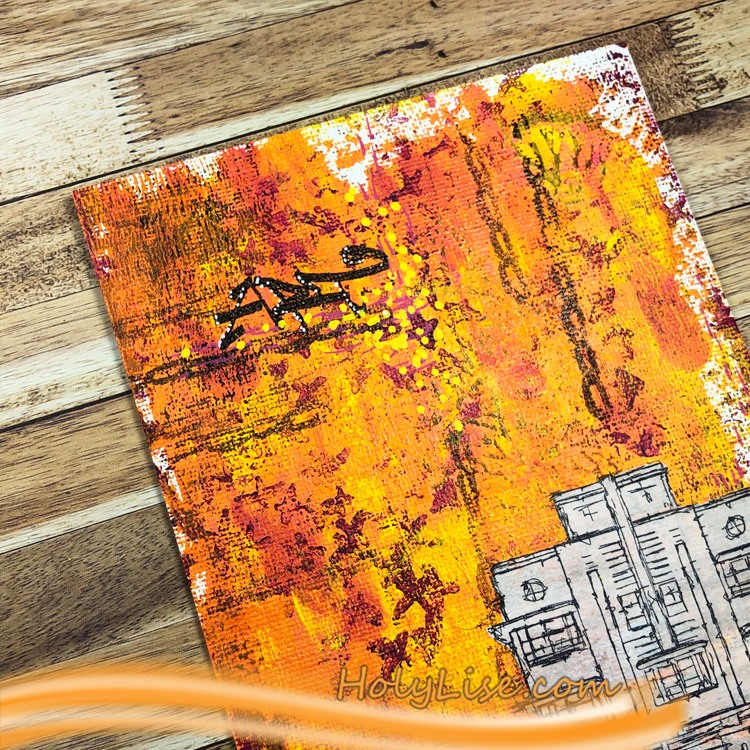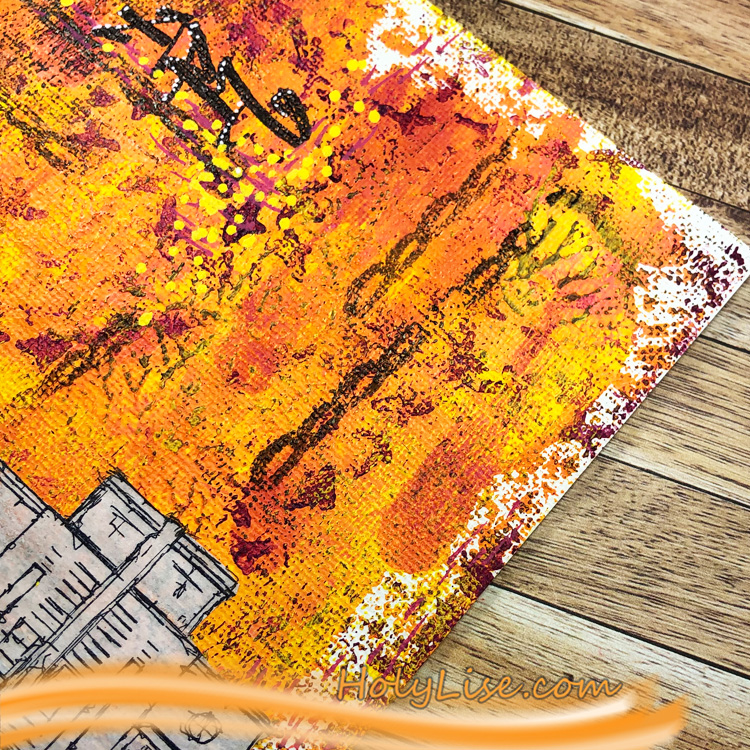 Thanks so much for stopping by. Don't forget to take a look at all the other inspiration on Nat's blog.
---
Thank you Josefine – I just love the colors in that background!!! In addition to my Rubber Stamps from my Online Shop , here are some of the supplies that Josefine used: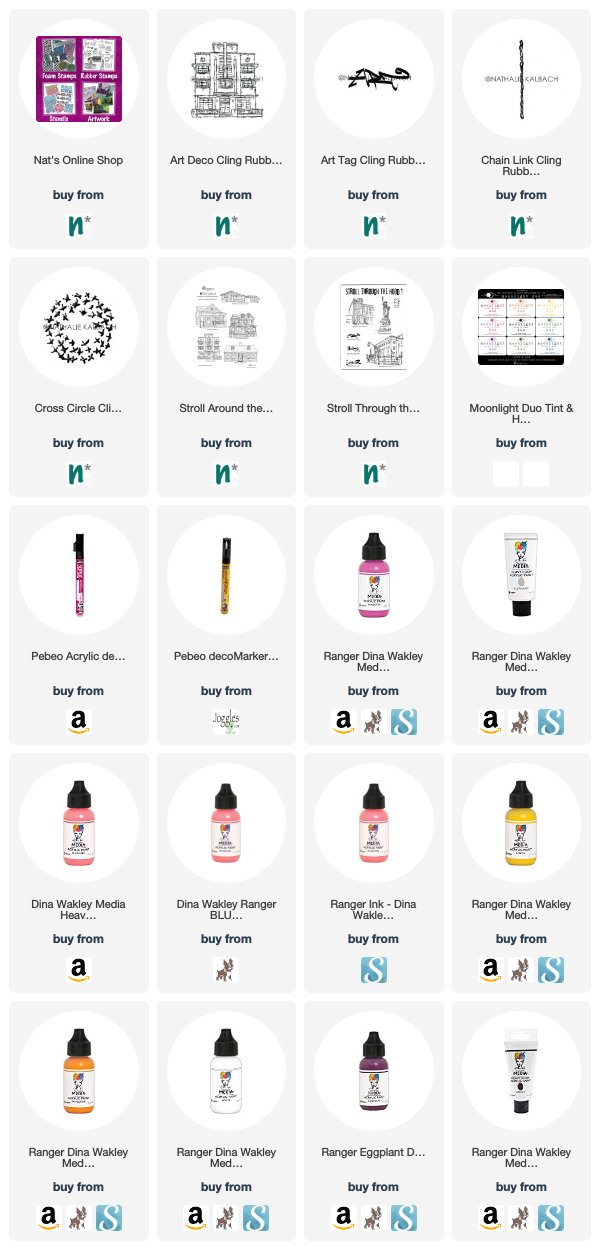 Feel inspired? Working on something yourself that you'd like to share?  I love to see how you interpret our monthly themes. Email me how you used my stencils and stamps with the theme and email me an image – I would love to share your projects in my next  "n*Spiration From Around the Globe".