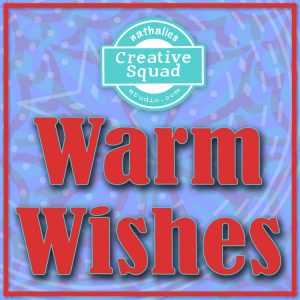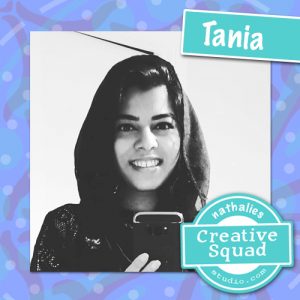 Hello my friends! Welcome to December and a new post from my Creative Squad. Today we have another fab video to share with you from Tania Ahmed. She is again rocking the patterns with my Circle Drive and Clam Hex foam stamps. This month's theme is: Warm Wishes – For many cultures around the world, December is a holiday season filled with celebrations and good cheer. The Creative Squad is taking this month to send Warm Wishes to all our readers!
---
When I chose my ArtFoamies, I like to think about how I can make two seemingly different patterns work together. It's like a puzzle and my weird brain likes finding solutions and harmony in a seemingly chaotic pattern. I wasn't sure when I first started stamping if the pattern would work but I was delighted to see that it resulted in an abstract flower like shape. I find repetitive stamping, creating patterns and doodling relaxing so I was smiling while I put this quick and easy layout together. I hope you try this with your stash of ArtFoamies, I adore my collection!
Step 1- Choose your ArtFoamies. This is the most difficult step!
Step 2- Apply Distress Oxide to Circle Drive ArtFoamie and stamp onto textured cardstock. I love the chalky finish of the Distress Oxides, and the ArtFoamies make it so easy to get an even impression.
Step 3- Use the star in the centre of Circle Drive to align and stamp with the Clam Hex ArtFoamie. This will create an almost abstract cherry blossom flower shape.
Step 4- Add lines and words with an ultra fine black Sharpie marker.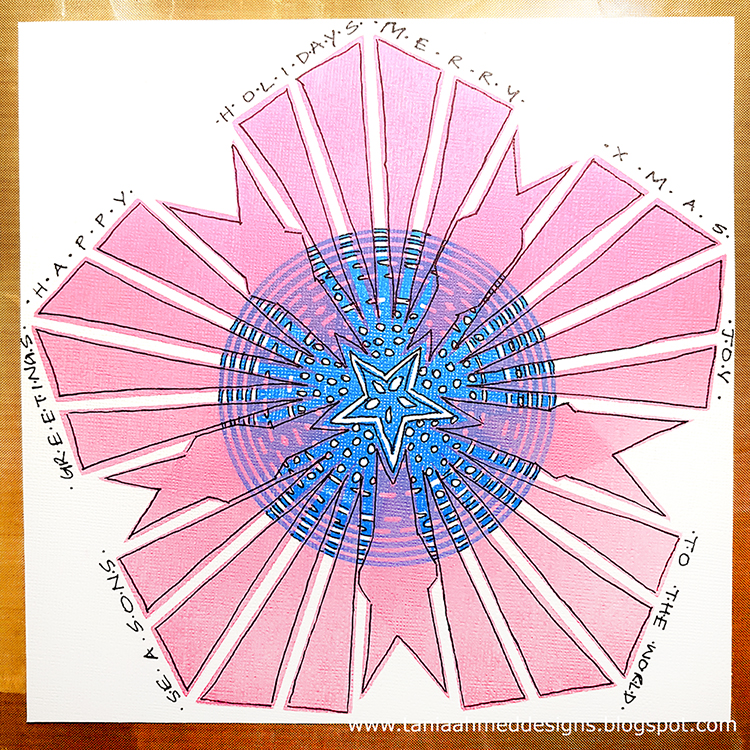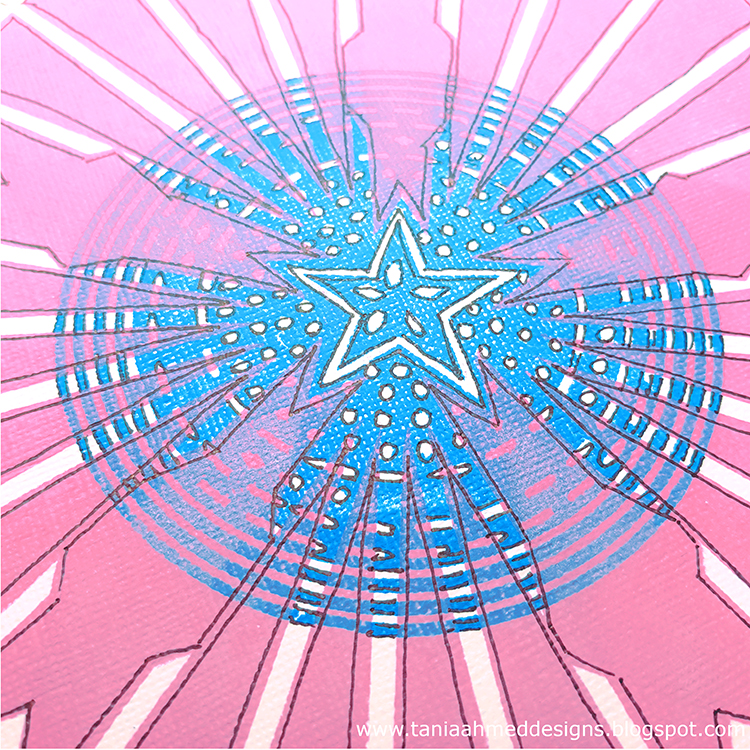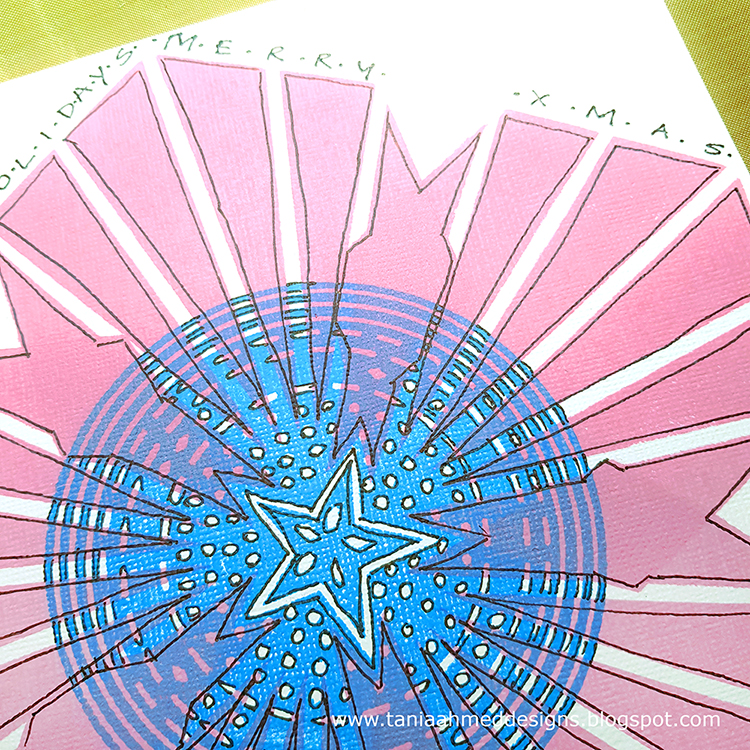 ---
Thank you Tania – we just love learning new ways to combine stamp patterns! You can find all my Foam Stamps in my Online Shop. Here are some of the other supplies that Tania used:
Feel inspired? Working on something yourself that you'd like to share?  I love to see how you interpret our monthly themes. Email me how you used my stencils and stamps with the theme and email me an image – I would love to share your projects in my next  "n*Spiration From Around the Globe".