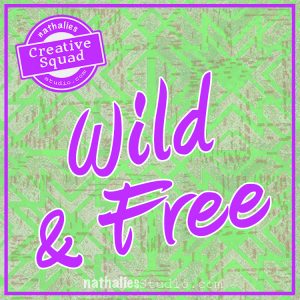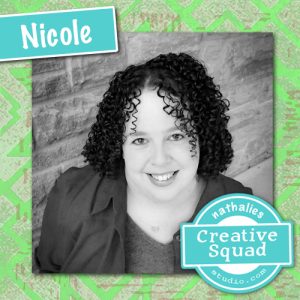 Hello from my Creative Squad! Today we are going a bit wild with Nicole Watson and her reductive style painting using my Batik and Beacon stencils. Check out her video below, inspired by this month's theme: Wild and Free – After so many months of careful living, it's time to go Wild and Free… In our Art! Go a little crazy in there and live it up with bright colors, exuberant mark making, bold colors – however you want to go a bit bananas. It's time to let loose!
---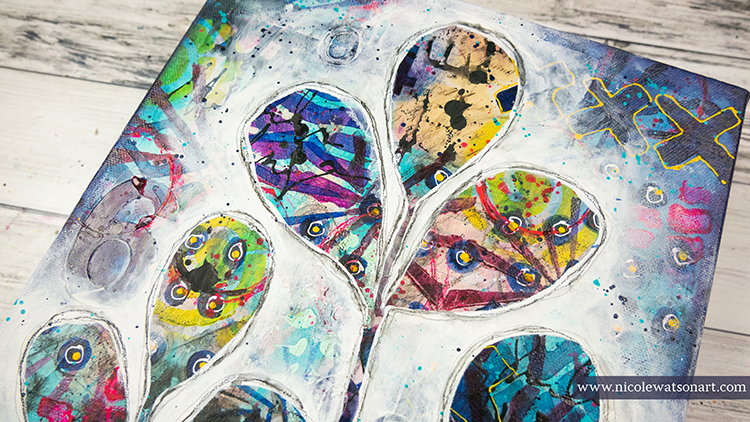 Warning! Before you begin this project, know that it might get a little ugly, and you might want to give up and gesso over the entire canvas.
I thought I had the perfect idea for this month's challenge of wild and crazy using only two of Nathalie's products. So, confidently, I prepped a canvas, added some ephemera, and well… it got a little messy and the ephemera bubbled, so I threw it down to grab another canvas. The next canvas started a little better, but after all my crazy layers of ephemera, stencils, stickers, drips and scribbles, I went to bed extremely worried that I would not be able to recover. My canvas was looking like bad '80s fabric.
Spoiler: I recovered, barely! My project began by picking up a 9×12 canvas and gessoing it. This is total personal preference here. Even though the canvas is pre-gessoed, I still like to add a layer or two to prep it. Then, I stuck a ledger page and a couple handwritten note pages on with matte medium. Bravely, I broke the white blank canvas with color.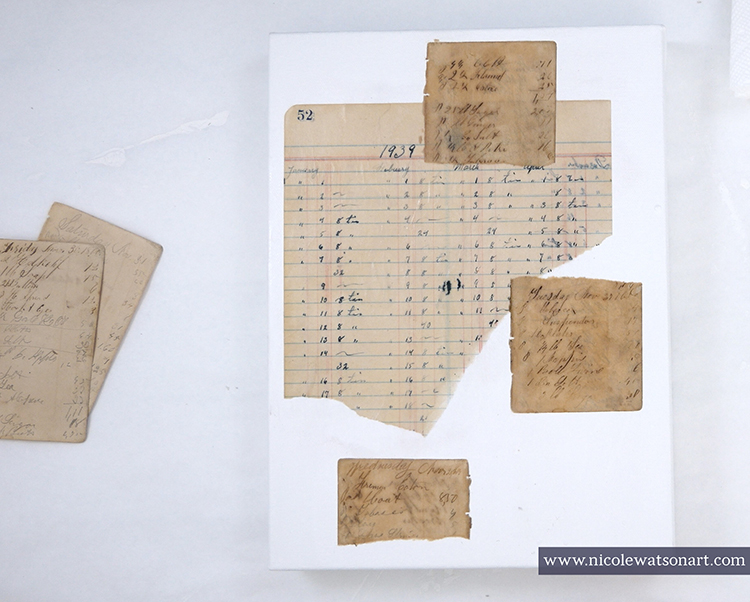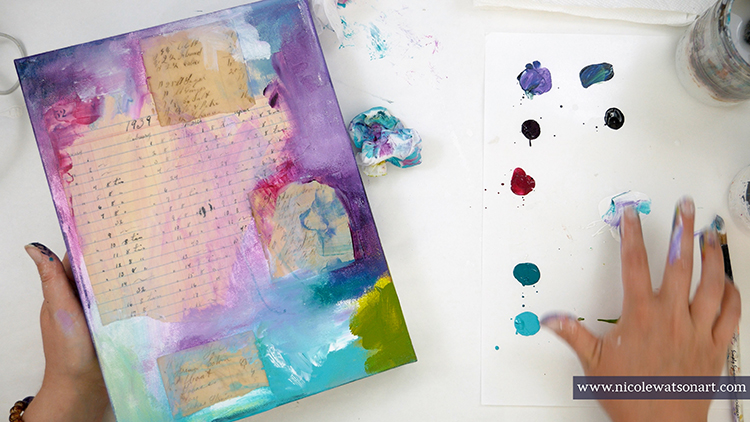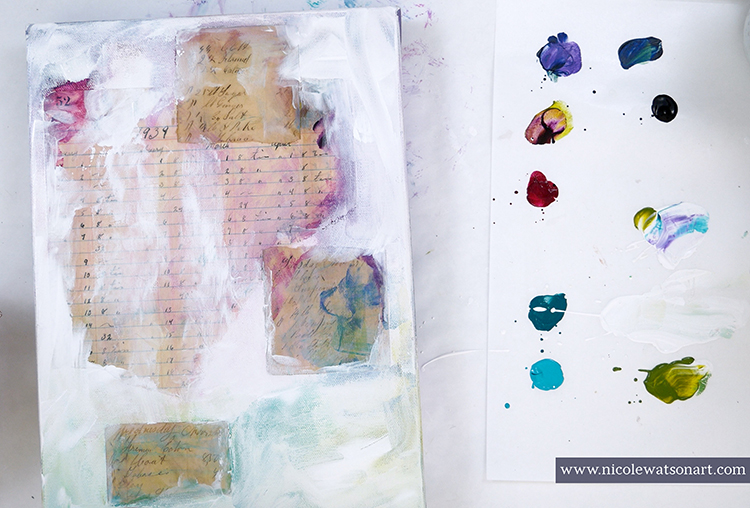 My next steps were to create layer upon layer upon layer. First with some number stickers and more paint.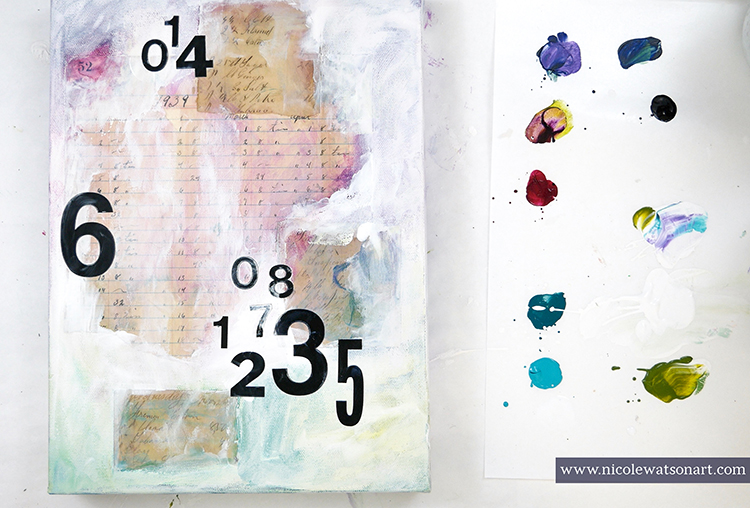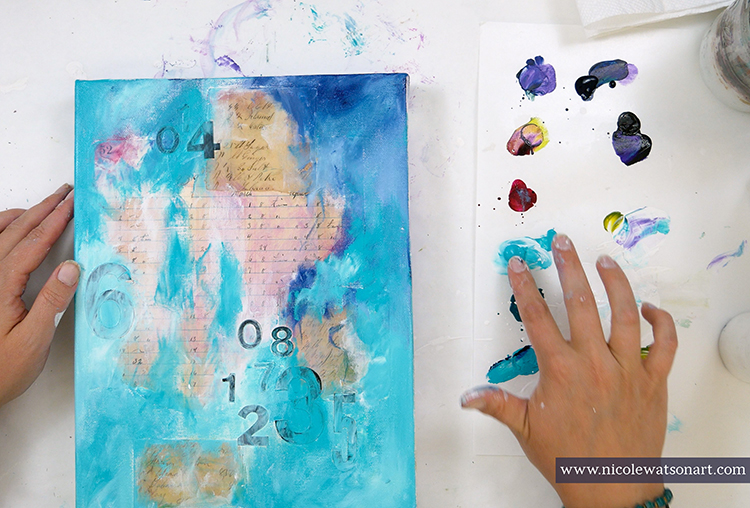 Then, I used Nathalie's Batik stencil as it was perfect for this task. I was able to isolate parts to use each design separately with different colors and techniques from a sponge applicator, palette knife, tracing, spray, and even my fingers! All these layers created chaos in the background.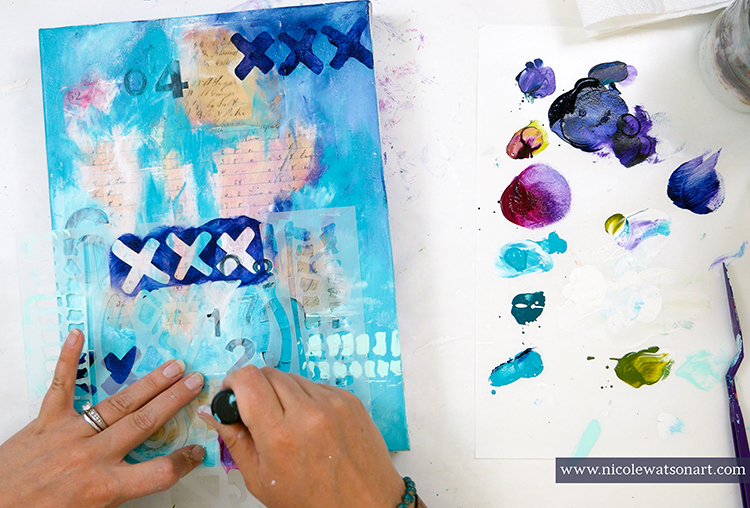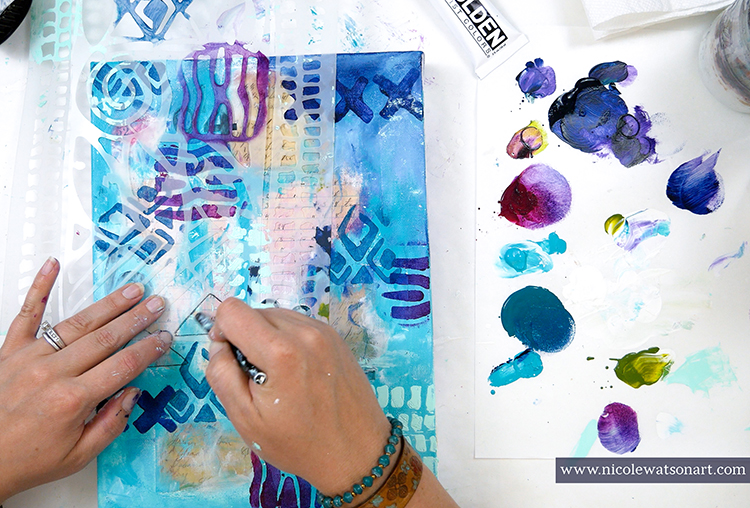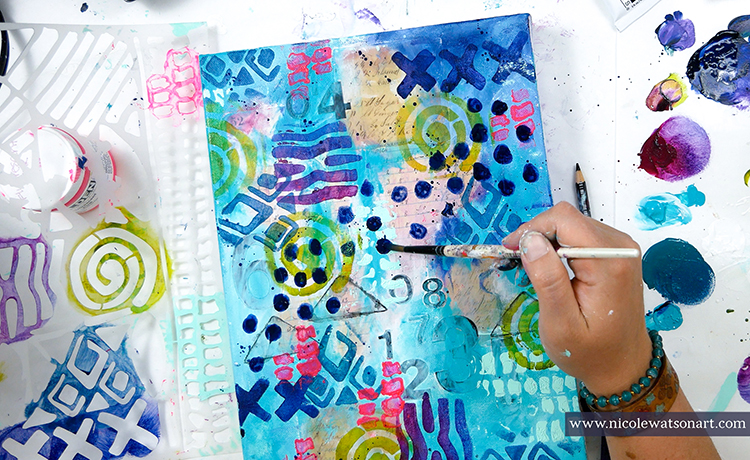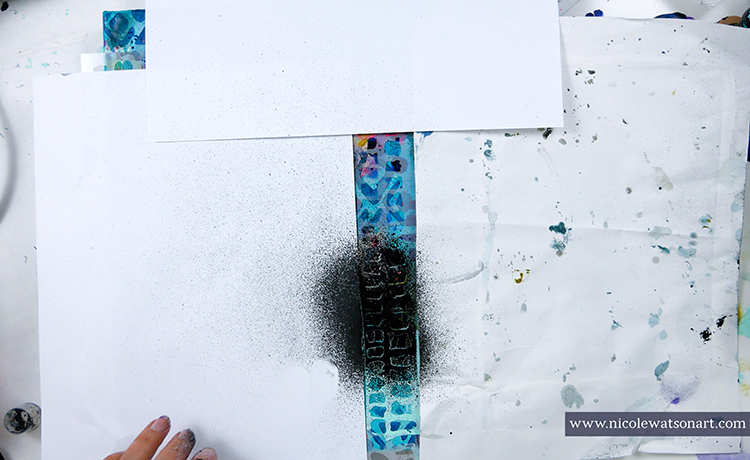 Besides the stencil, I also made some circles that I doodled around, splatters, ink drops, and scribbled some words.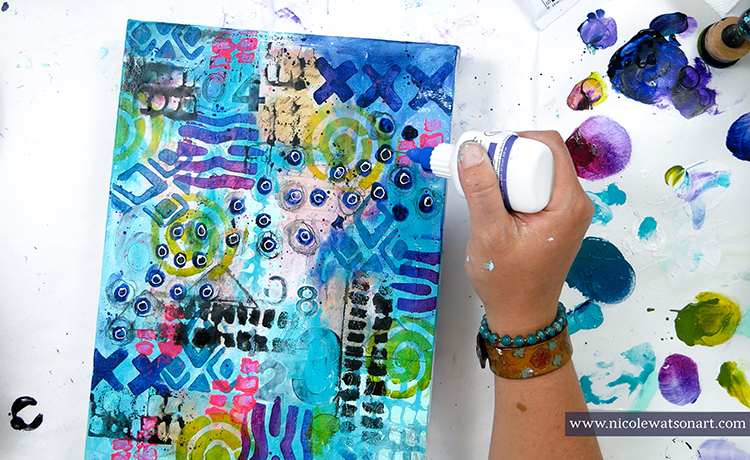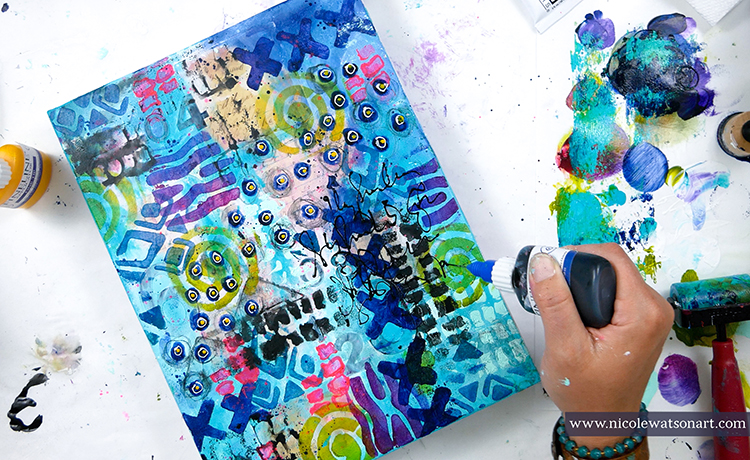 This is where the canvas started looking a bit concerning. I left it to dry hoping to rescue it the next day with fresh eyes.
After my morning walk and coffee, I returned to my studio. I picked up Nat's Beacon stencil as my second item. The piece needed some more delicate shapes between the larger ones. Using a foam applicator, I randomly placed blues and reds in the stencil around the canvas. This stencil helped to unite the other shapes. Finally, I grabbed a fineline bottle that had yellow inside from another project and outlined the X shapes for added dimension.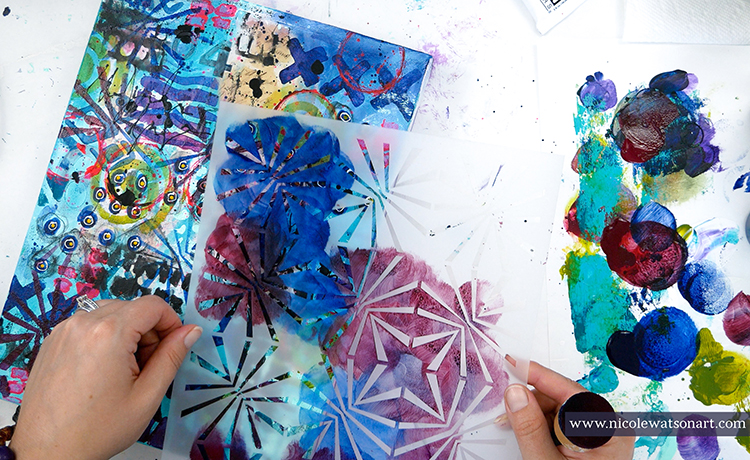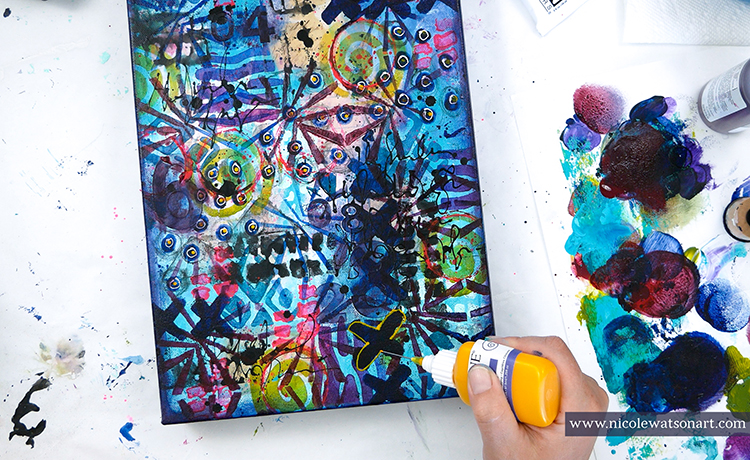 With the crazy canvas ready, I began my last step. I wanted to draw the leaf shapes I use a lot in my artwork and isolate them with some gesso. Usually I am able to do this with charcoal pencil. I like to use charcoal because it wipes off so easily. I tried with black and white charcoal, but it just wasn't working enough to tame the chaos. So, I cut out leaf shapes form paper and used those as a mask to begin the gesso.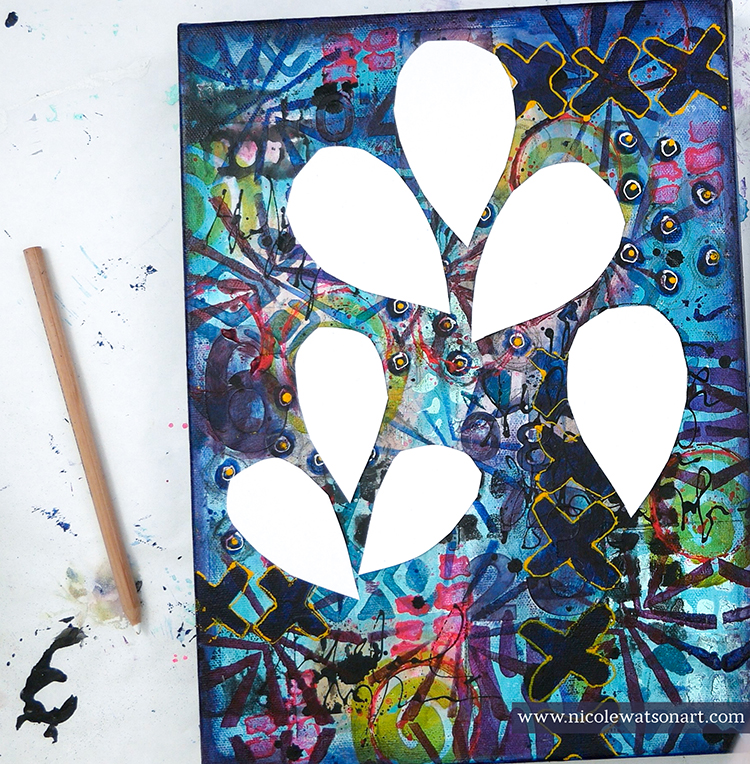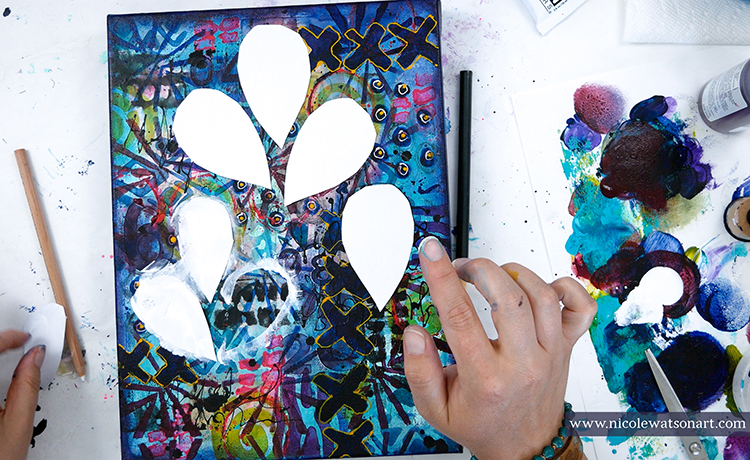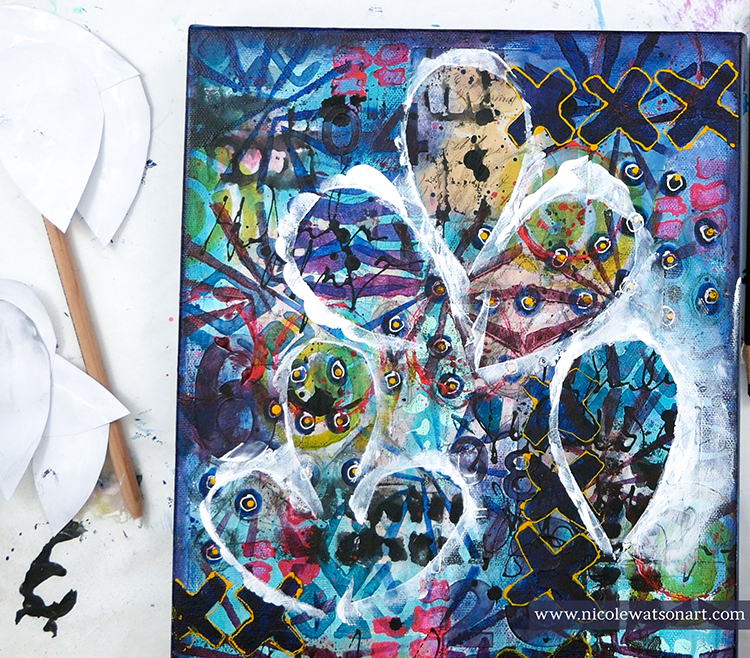 Using a paintbrush and my fingers, I spread gesso around my leaves and stems to isolate them from the crazy background. The process of watching the leaves pop and come to life was so enjoyable!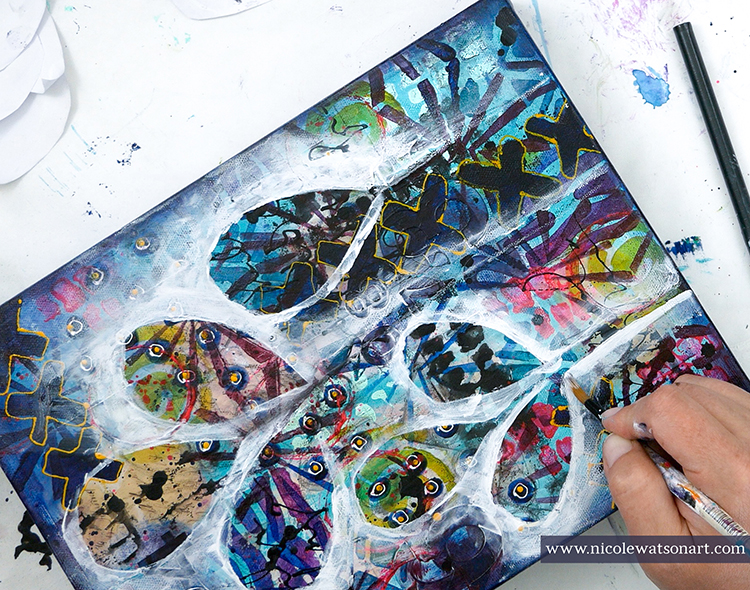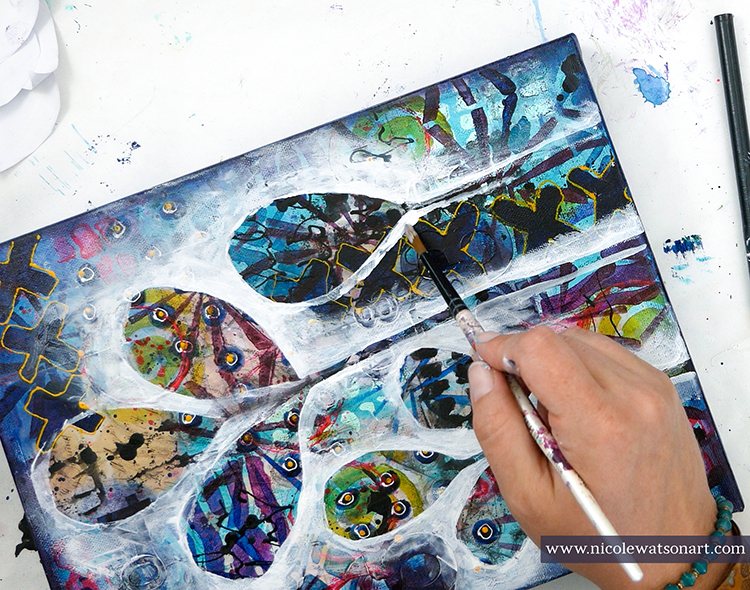 When they were finished, I spattered some paint on the white and outlined the leaves with my stabilo pencils.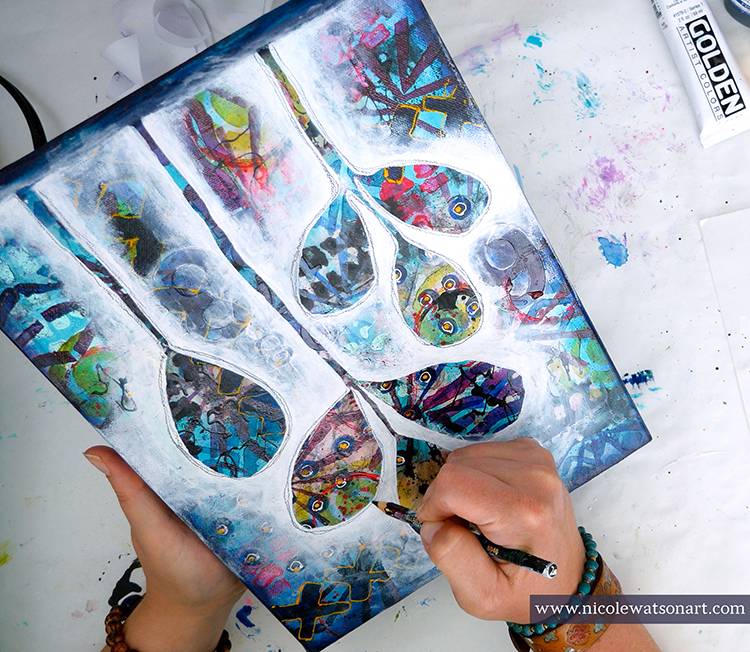 This was such a fun canvas to make….even if it was a little stressful! Beginning with the ephemera layer and ending with adding the leaf, there were over 25 different layers to bring my leaf shapes to life.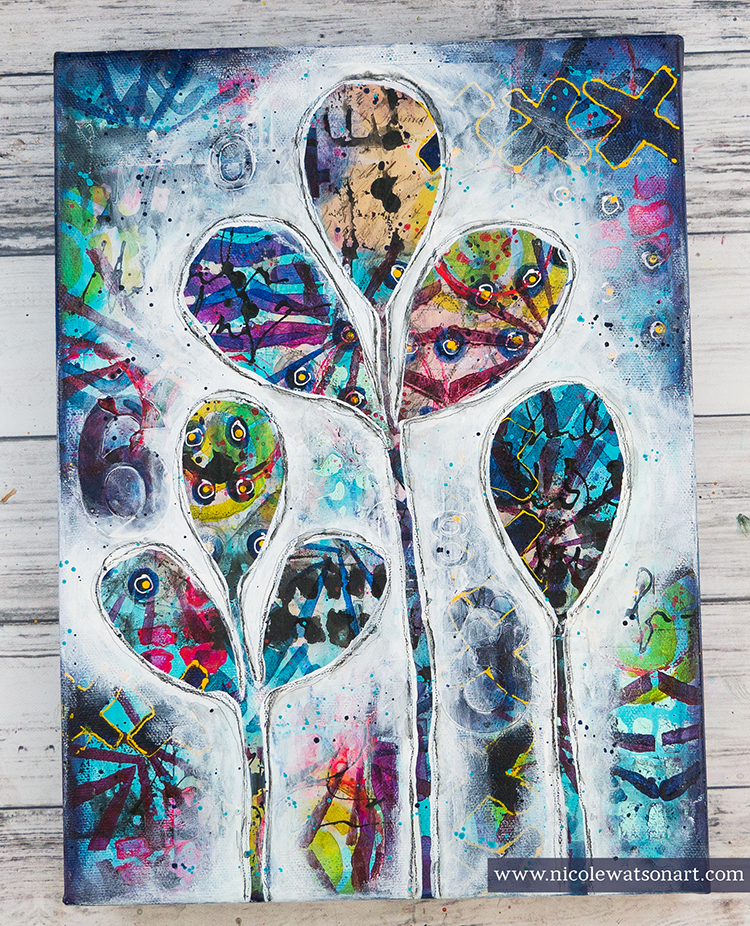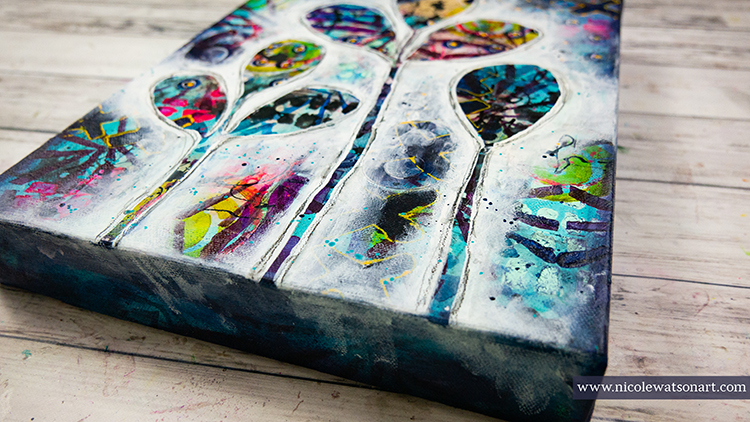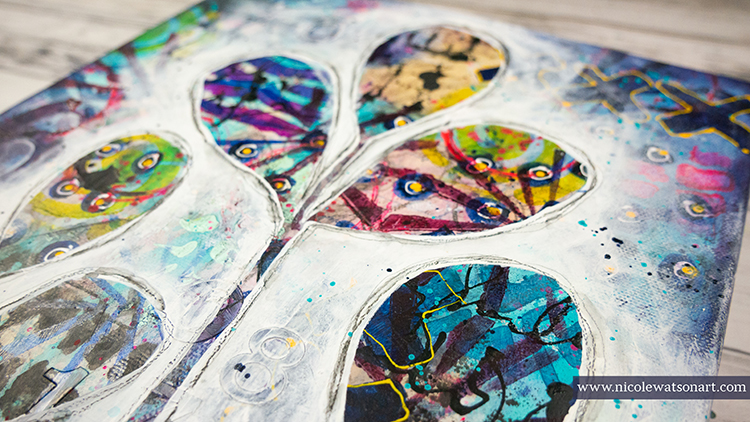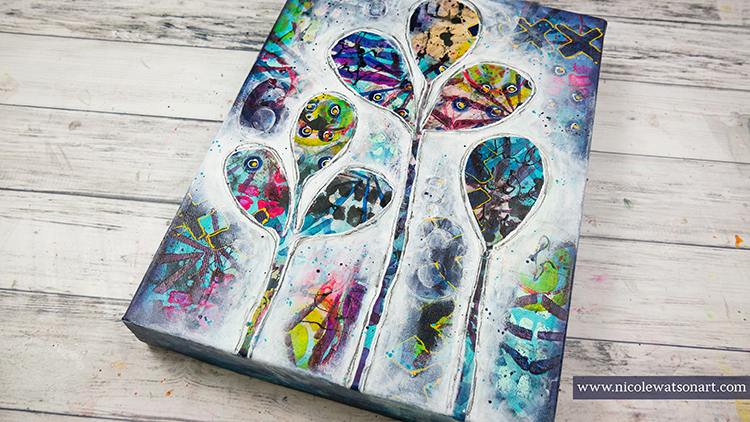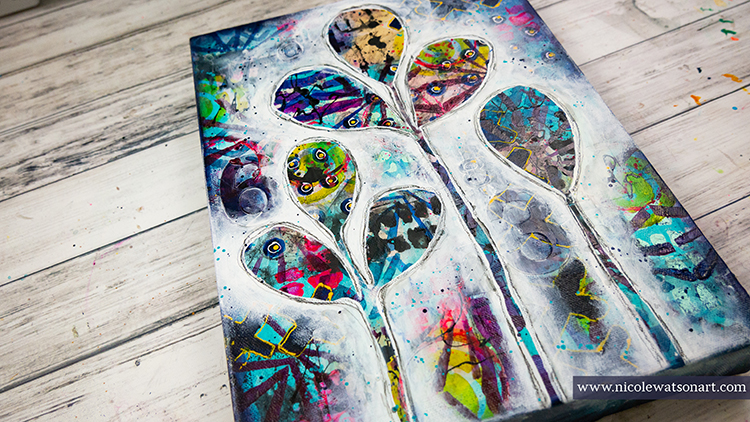 ---
Thank you Nicole for sharing your process! It can sometimes be hard to know what to do when a piece gets a bit out of control and you have given us some great ideas on how to resolve that.
Give it a try: you can find all my Stencils in my Online Shop and in addition to some ephemera and printer paper, here are some of the other supplies Nicole used: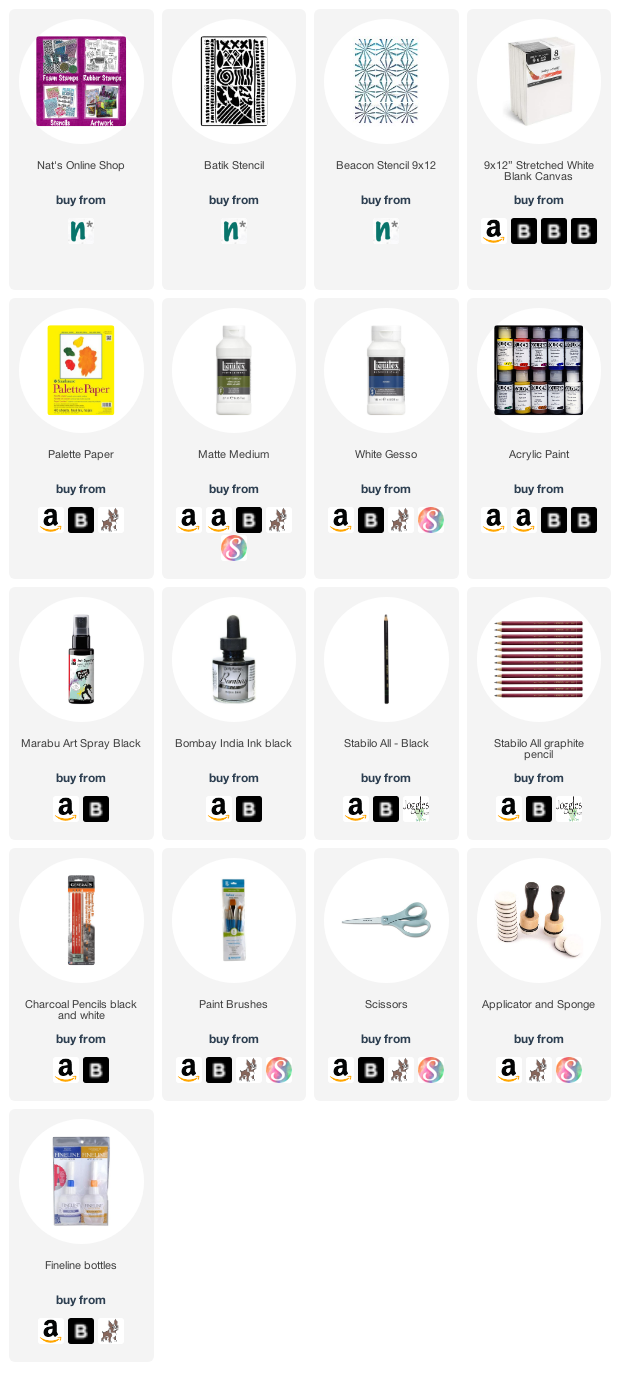 Play along with our monthly themes and weekly projects! Working on something yourself that you'd like to share?  Email me how you used my stencils and stamps with the theme and email me an image – I would love to share your projects in my next  "n*Spiration From Around the Globe".