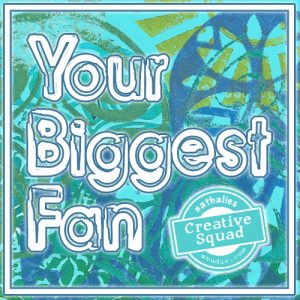 Happy Tuesday and welcome to a post from my Creative Squad. Today we have a post from Judi Kauffman. You can learn more about Judi from our Nice to Meet You blog post featuring her creative story and artwork. This time Judi is sharing her Fan Mail Envelope project using my Mini Fan Foam Stamp Set and this month's theme: Your Biggest Fan – Let's give a shout out to someone who is doing an amazing job. In a world obsessed with Me Me Me it's important to take a look around sometimes and give some encouraging words to another, and not just in your art and craft making :) Be their Biggest Fan!
---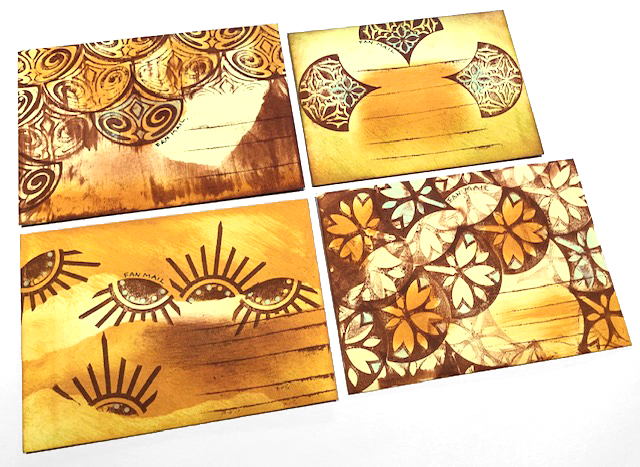 I'm crazy about this month's theme. Telling someone you're their biggest fan is so important! It ensures that my nephew's little boy knows how proud I am of him, that my friend who is going through chemo knows that I support her every single day, that my neighbor knows how much I appreciate her many kindnesses, along with all of the recipes she's shared over the years…and…and… So many people who matter in a person's life.
I do try to express these things in person with words and hugs, but sometimes putting it into the form of a card or letter just makes more sense. And since I love decorating envelopes, I like to turn that part of the project into something special, too.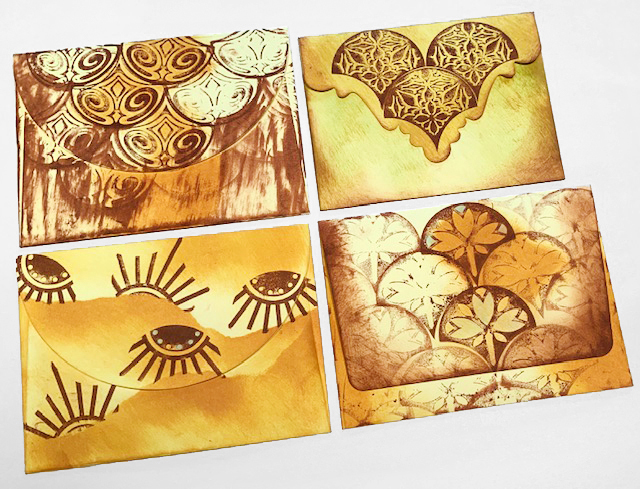 My new set of Nathalie's Mini Fan stamps (ArtFoamies), two or more inks, a couple of colored pencils, and a craft sponge were all I needed to whip up a batch of Fan Mail Envelopes! I die cut my envelopes from heavyweight pale yellow paper because I like the option of having a variety of flap styles (half-circle, Victorian, etc.), but smooth-finish purchased envelopes work great as well.

Use my samples as a jumping-off point: Do a bit of smudging, mask with torn paper, tap the envelope against the edge of an ink pad to create lines for the name and address; use colored pencils to add little pops of color here and there. Optional: Stamp or hand—write the words FAN MAIL in small caps to hint at the contents of the envelope.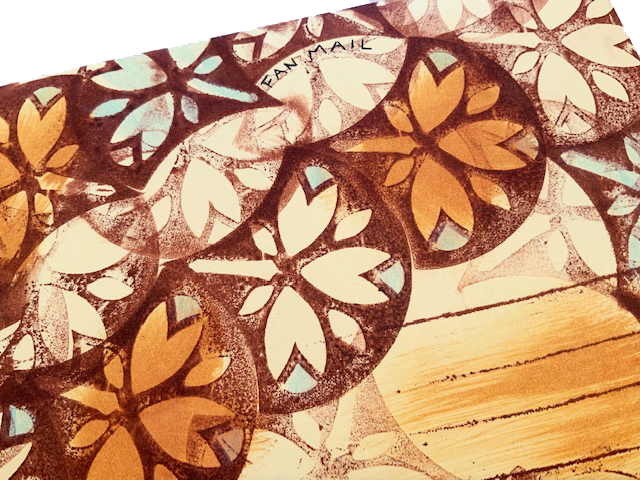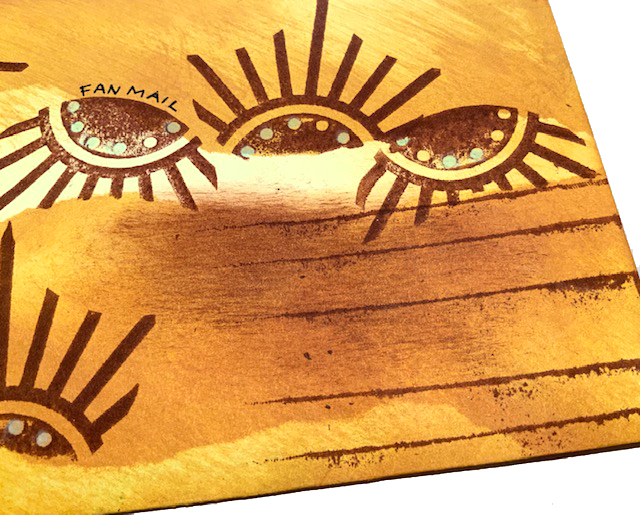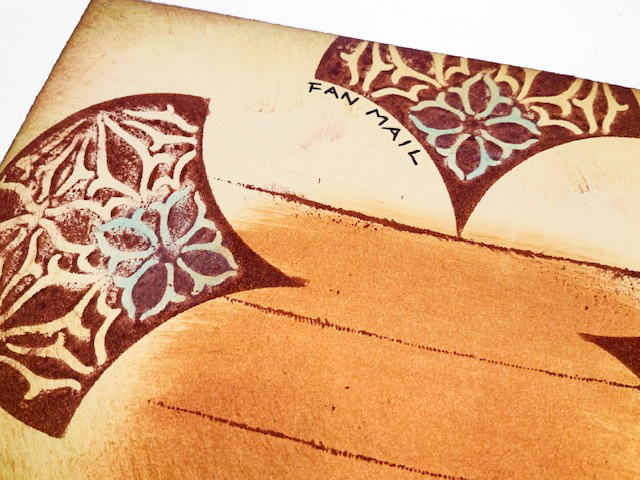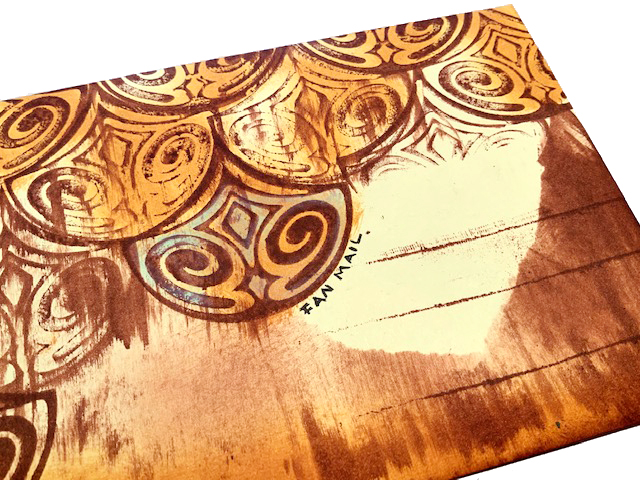 ---
Thank you Judi – these positively glow! And we love reading your thoughts too – so true that if you think about it, there are a lot of people in everyone's lives that could use some encouraging words. Want to give Judi's project a try? You can find all my Foam Stamps in my Online Shop and here are some of the other supplies she used: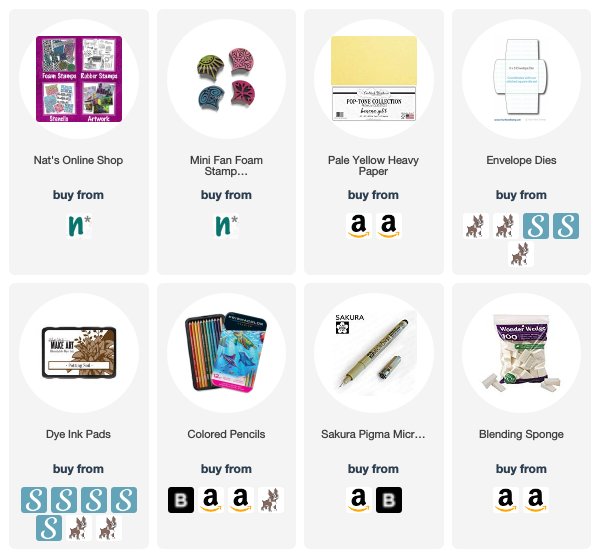 Feel inspired? Working on something yourself that you'd like to share?  I love to see how you interpret our monthly themes. Email me or tag me #natkalbach how you used my stencils and stamps – I would love to share your projects in my next  "n*Spiration From Around the Globe".