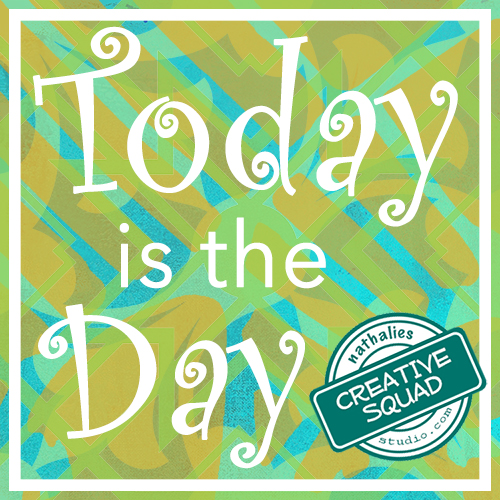 Today, Marsha Valk from my Creative Squad is sharing two brilliant projects to help us get organized!  She is using my new Santa Fe, Batik Pattern 3, and Buenos Aires Tile foam stamps, and this month's theme: "Today is the Day."  I invite you to join me and my Creative Squad to stop procrastinating and to make today the day you finally tackle that artsy thing you've been meaning to get to for so long.  Start that new project you've been planning for months.  Try out that new product you bought ages ago.  Experiment with that new technique you read about last year.  Try it!  Today is the Day!
---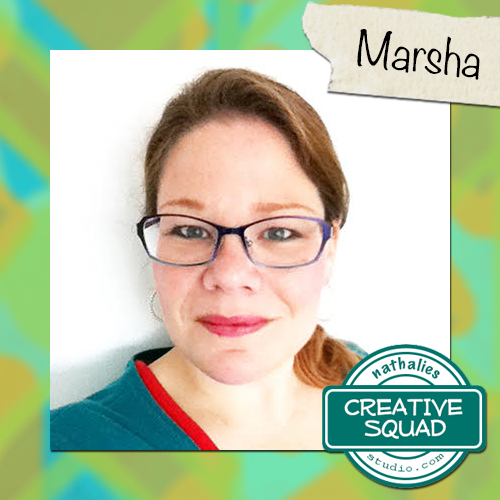 Today is the day that I got organized and ready for 2017! I know it's still early days, but my first try-outs with the new Art Foamies ended up as covers for a couple of Travelers Notebooks and that inspired me to create new planner dividers for my Filofax planner in similar patterns.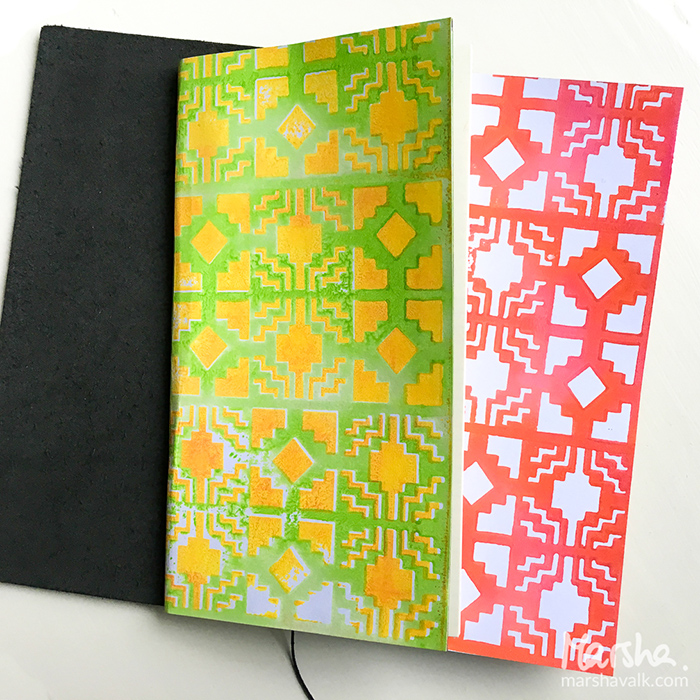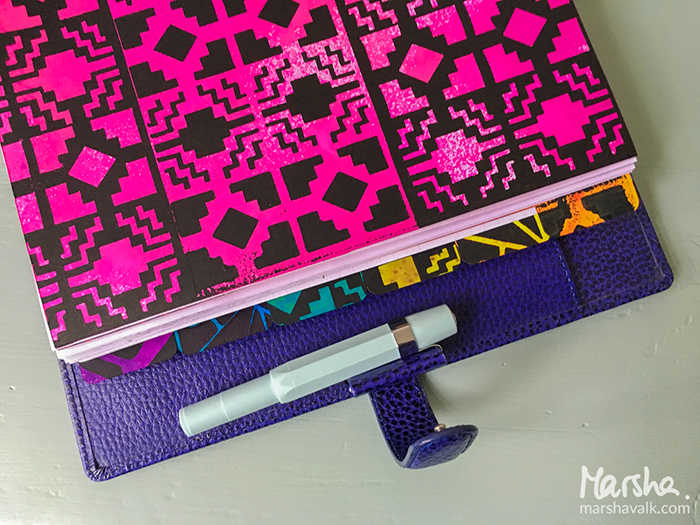 I bought a Silhouette cut-file to cut the tab dividers months ago, so this was the chance to finally put that to use too. I cut the tab dividers from sturdy cardstock and then I stamped black acrylic paint patterns onto them with the Santa Fe, Batik Pattern 3 and Buenos Aries Tile Foam Stamps.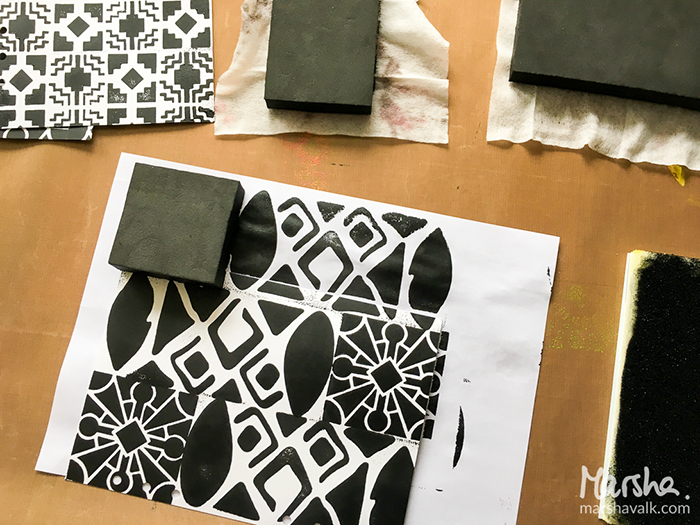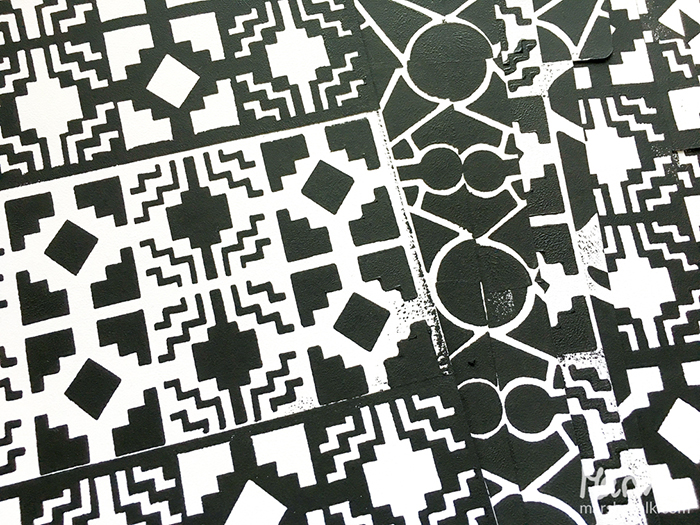 Once the paint was dry I applied spray ink in rainbow colours on top of the patterns so that I could have 8 tabs in rainbow order. I hadn't really used my spray inks in a while and it was fun to get inky again!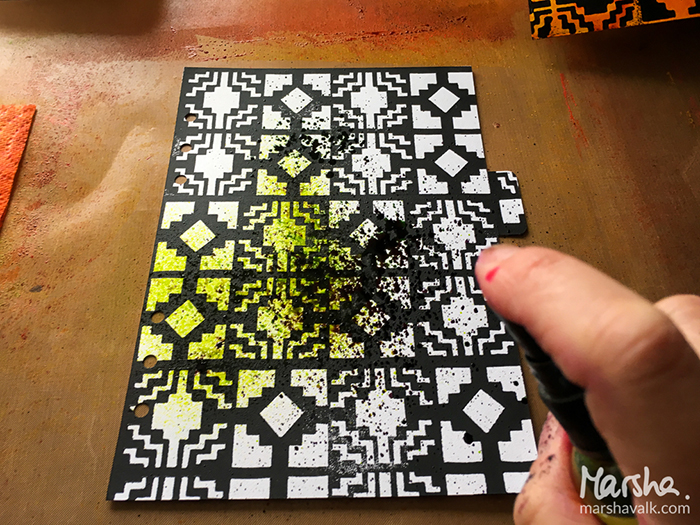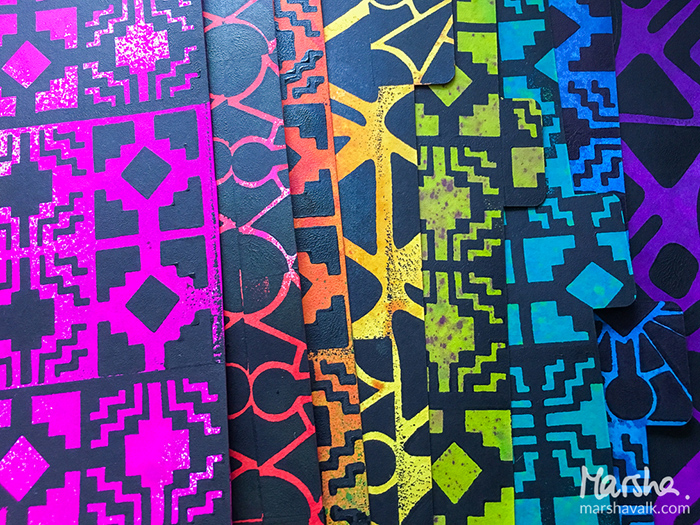 I took the new divider tabs for a test run first. I like to print handy stuff like school holidays on the back of my tabs, so I did that first before I laminated them all. I used A5 pouches for the two dividers without tabs and A4 pouches for the ones with tabs. I just trim the excess after laminating.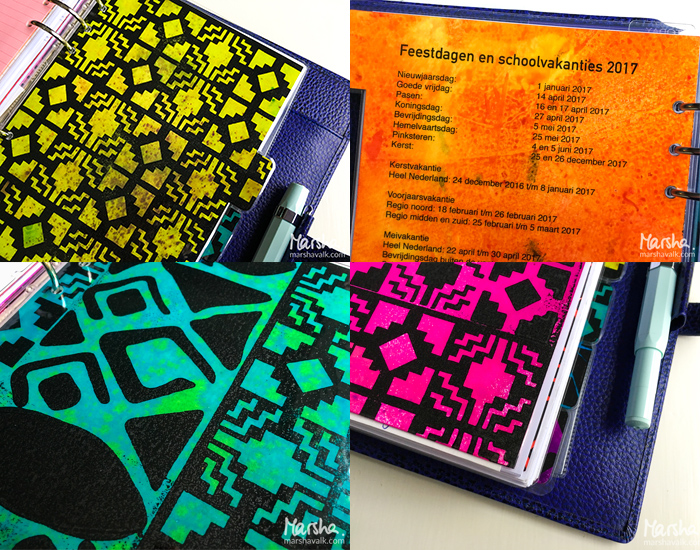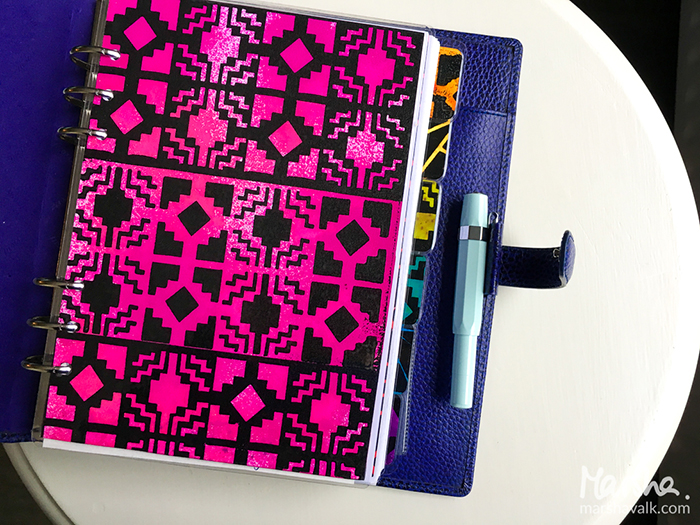 ---
Marsha just made organization look really awesome!  I love how she used black paint to make the stamp designs extra bold against those beautiful ink colors.  Here are the supplies Marsha used – note that some of the links are affiliation links: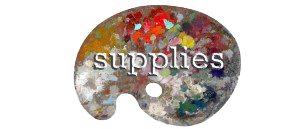 Maybe you will even play along with us -I would love to see how you interpret our monthly themes. Email me how you used my stencils and stamps with the theme and email me an image – I would love to share your projects in my "n*Spiration From Around the Globe".
See you next time for another project from the Creative Squad!